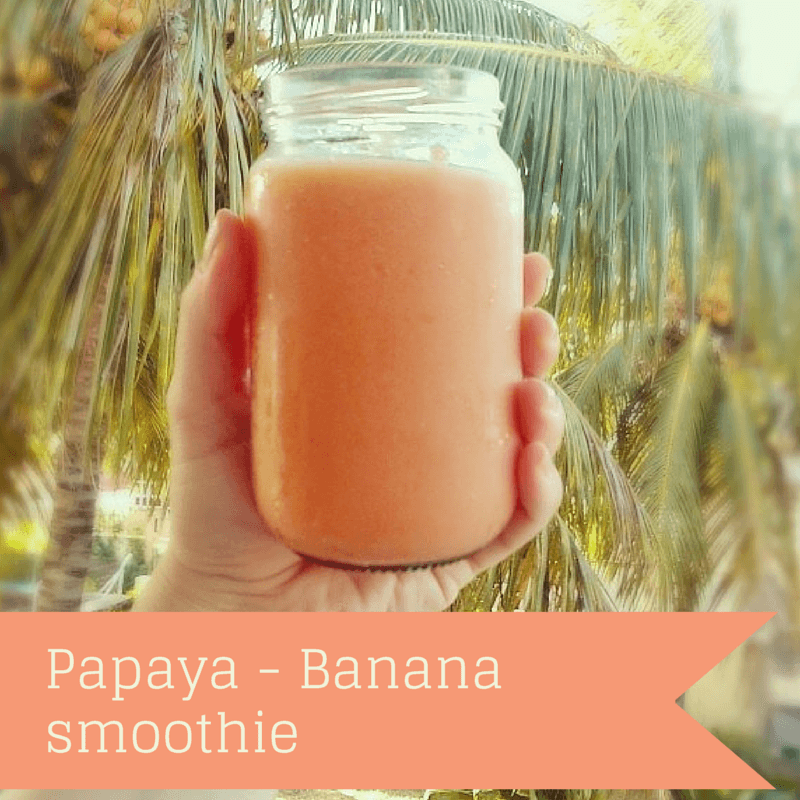 Here's another of our "insta recipes" – recipes that are born out of a spur of the moment, when we remember to take a picture before devouring the whole thing and then post it on Instagram.
This is a super easy, super fast smoothie recipe that will leave a lasting impression on both your taste buds and your eyes. It's true that green smoothies are SO good for you, and even when they turn more of a brownish color you know they are still super healthy and tasty… but sometimes you might want to offer a smoothie that looks as fashionable as it is nutritious. So here's one for you, to enjoy all summer long!
Save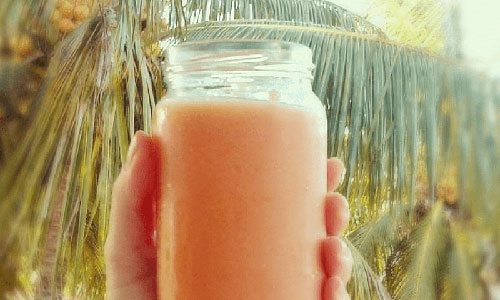 Papaya - banana smoothie
This refreshing smoothie looks, tastes and smells like summer!
Ingredients
1

papaya

ripe

2

ripe bananas

frozen

1

cup

orange juice

1

dash

plant-based milk

I used soy

6

ice cubes

optional
Instructions
Cut in half and deseed your papaya. Take the frozen bananas out of the freezer.

Place the papaya cubes, frozen bananas and orange juice in a blender. Blend until smooth.

While still blending add the dash of milk, or as much as you'd like, in order for it to give an extra creamy texture and more pastel color to your smoothie.

Pour into a mason jar and if desired add a couple of ice cubes. Enjoy!
Notes
In case you don't have frozen bananas ready (really?!) you can simply use room temperature bananas and add a few more ice cubes directly to your blender, in order to cool down the smoothie and enrich the texture at the same time.
Are you going to give it a try? We'd love to know about it. Let us know in the comments or hook up with us on social media. If you post a picture on Instagram don't forget to use #sevenroses :-)