This easy-to-make, 4-ingredient vitamin-packed, pink-colored "Welcome Spring smoothie" is the perfect way to fuel your energy, body and spirit at once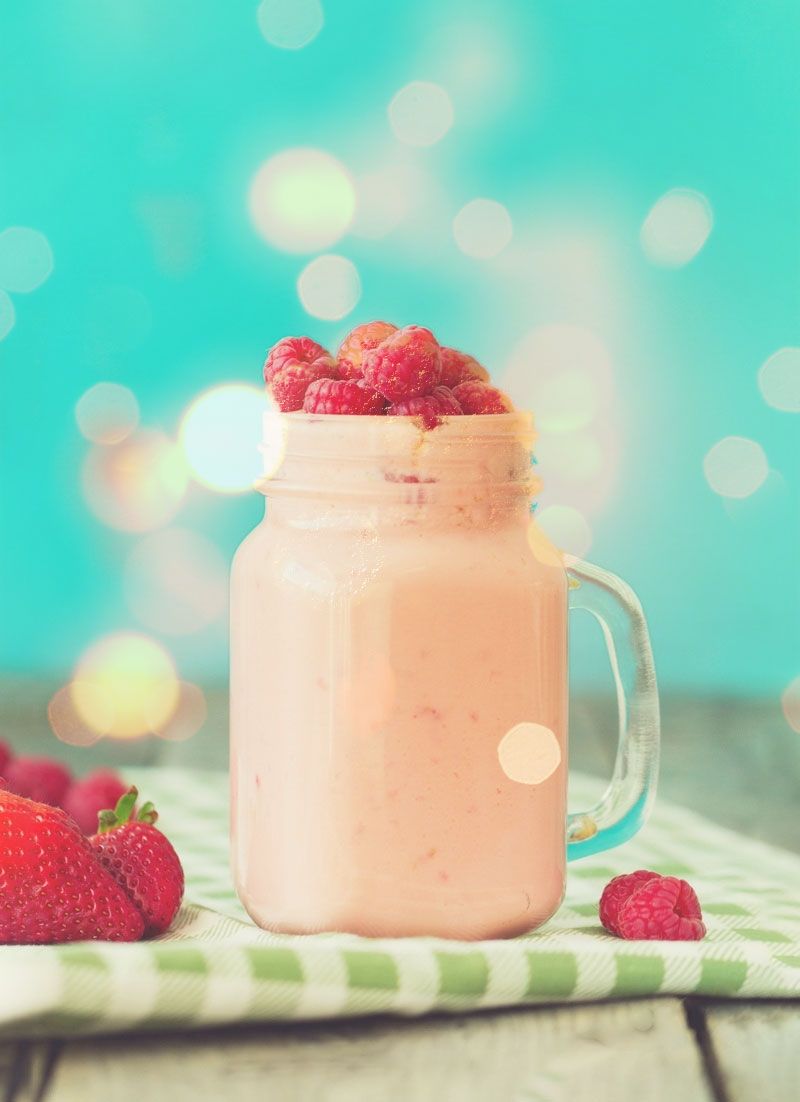 Hello my beautiful friends, it's in honor of the days that get longer and the sweet vision of flowers blossoming that I've made this healthy and delicious Welcome Spring smoothie. I just love its pale pink color!
As I'm writing this, it's not Springtime yet: actually, we've just had 4 or 5 days of non-stop snow. Rooftops are still covered in morning frost, and most fields are still under a white coat, but you can feel Spring approaching, in some particular moments, when the wind carries the scent of distant flowers and the sunrays caress your hair in the delicate light of the early mornings.
And especially because I've finally had such a marvelous long, white winter I'm so ready for spring this year. I'm watching each little change in nature with anticipation and gratitude.
The changing seasons are a wonderful miracle and I think people give it for granted too many times.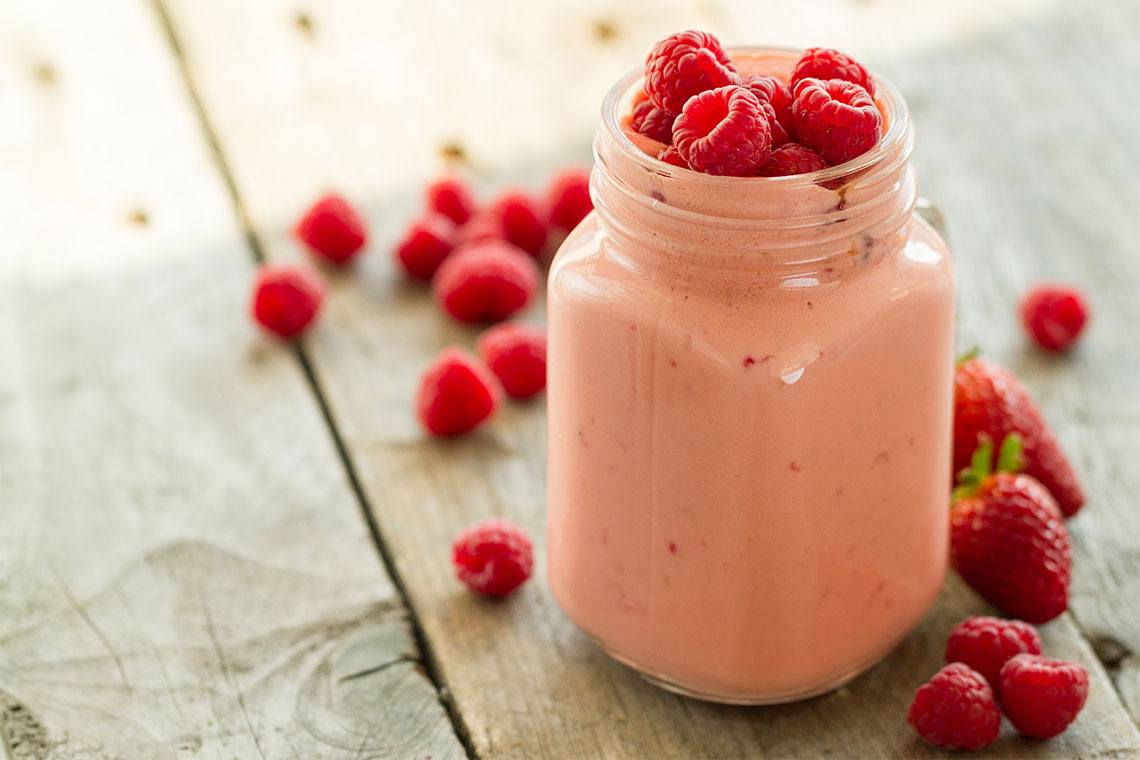 Are you happy about Spring coming soon? What is it that makes this season so special?
The Welcome Spring smoothie turned out to be SO good and so easy to make. You just have to love smoothies, they are packed with vitamins & nutrients, they fill you up and are as yummy as a dessert but without the guilt. We have such smoothies as an afternoon snack, but if you make a really large one it can become a raw till four lunch/meal.
If you'd like to make this for yourself, just keep reading :)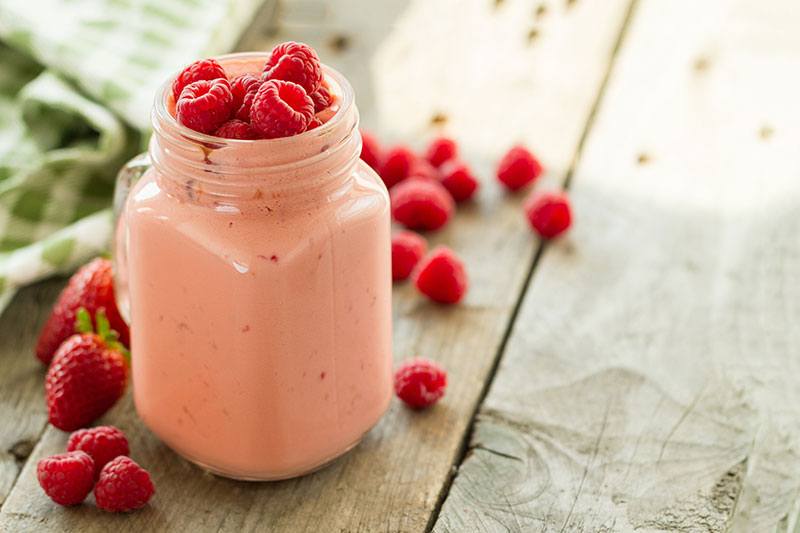 Welcome Spring smoothie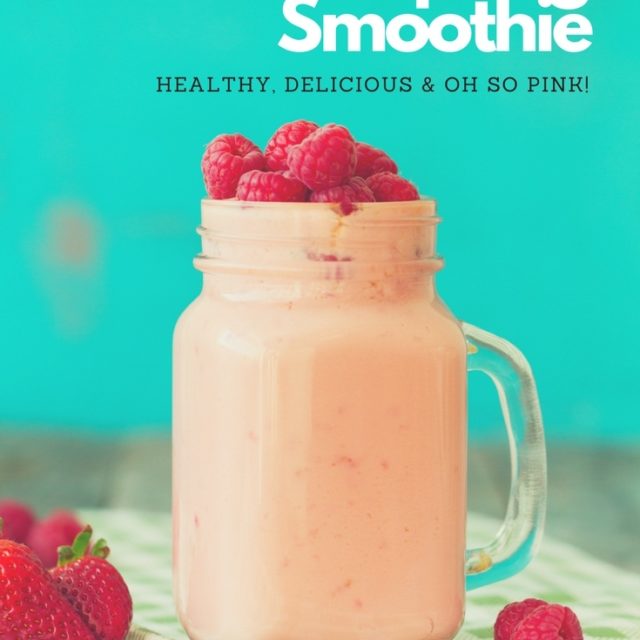 Welcome Spring smoothie
This easy-to-make, vitamin-packed, pink-colored smoothie is the perfect way to welcome spring, fill up your stomach and eat plenty of fruits all at the same time.
Ingredients
Smoothie
1

cup

orange juice

freshly squeezed

1

cup

plant-based milk

I used oat this time

1

handful

strawberries

fresh is better, frozen if you must

2

bananas

they were pretty small, you can use 1 or 3
Toppings
5

raspberries

fresh

1

handful

seeds

sunflower, chia, flax etc.
Instructions
Press your fresh oranges and measure out 1 cup of orange juice (or get it straight from the carton).

Add the orange juice and the strawberries to your blender. Blend for 1/2 minutes.

Now add the oat milk and bananas to your blender, blend for an additional 1/2 minutes. Pour into your mason jars/glasses.

Finally, delicately add th fresh raspberries on top of the smoothie, add a sprinkle of seeds and enjoy ♥
Notes
You can substitute raspberries with strawberries and viceversa.
Did you enjoy this post? I would love for you to pin it! Thank you! ♥
Also, do let me know in the comments which is your favorite smoothie combination :)
I wish you a love-filled day xoxo