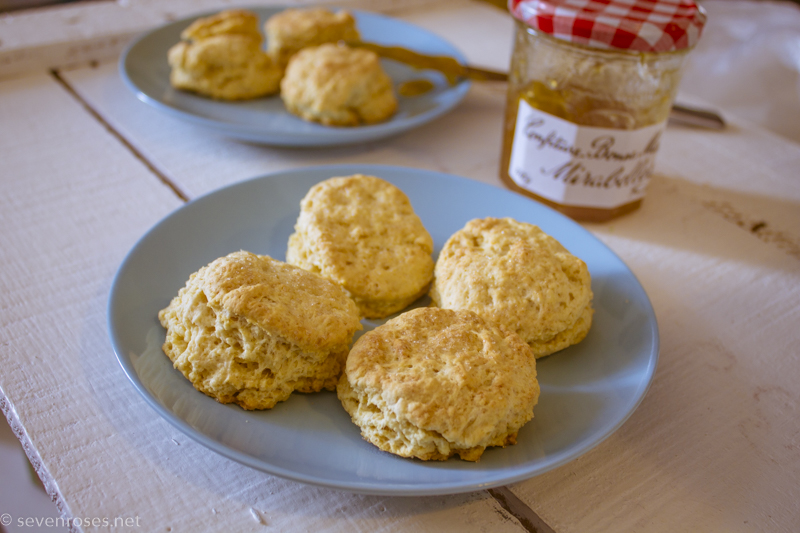 Sunday mornings, glorious, lazy, Sunday mornings, I love you.
When you plan to stay in bed all day long, but then you see the sun is shining, you hear the birds singing, you know that just outside your window springtime is slowly rolling in, and then a sudden desire to be awake, do things, take longs hikes or bake all the Vegan recipes you can find on Pinterest, urges you out of the warm comfort of your bed and into the morning light.
Do you know what I'm talking about? Maybe the night before you stayed up until very late, because – the weekend! thinking that finally you'll be able to sleep in, given the amount of effort you have to put into getting up every morning from Monday to Friday. Then the weekend comes and you're as excited as a child to have some free time that your lazy body and your active mind just don't get along very well.
Such mornings need a special type of food to start the day, and I think that these easy 4-ingredient Vegan scones are the perfect companions for said lazy->active mornings, because you can get out of bed, put your hair up in a messy bun, whip these scones up in 5 minutes, bake them for 10 minutes while you change from pjs into actual clothing, and eat them right away, soft and warm and delicious.
This, in my book, is a crazy-good, efficient way to start the day, and then you still have plenty of time for your adventures.
Want to know how to make them? Keep reading :)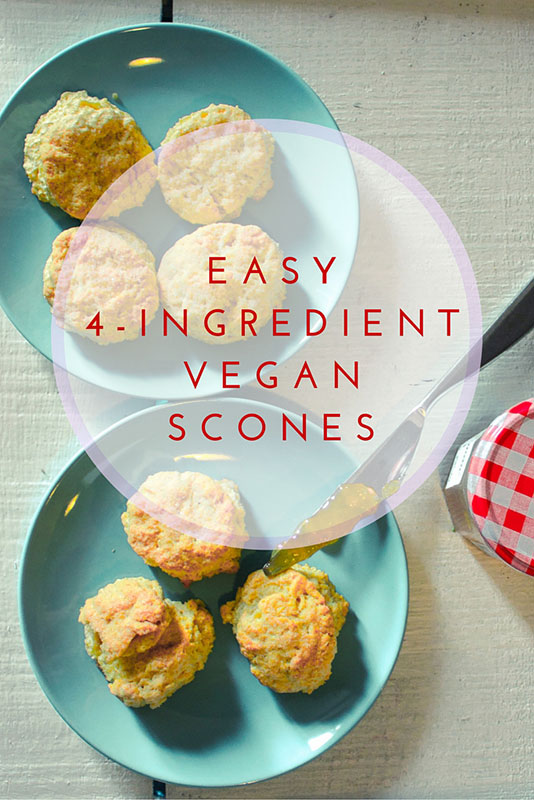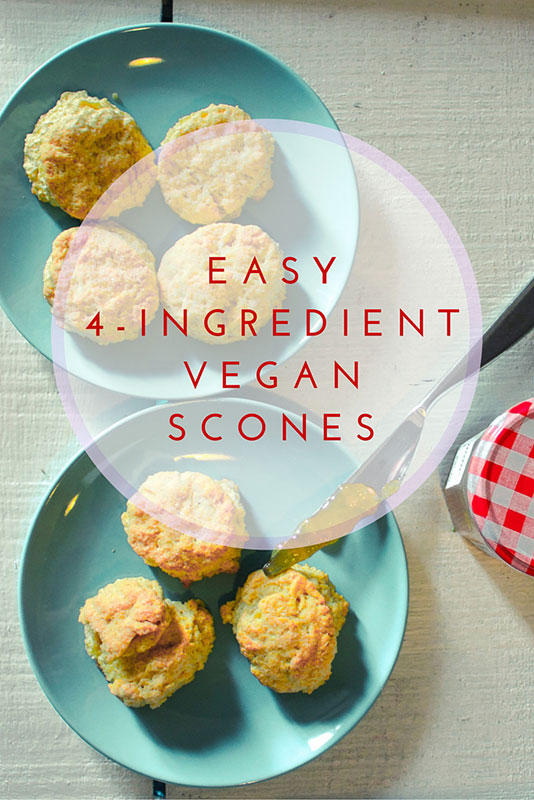 Easy 4-ingredient Vegan scones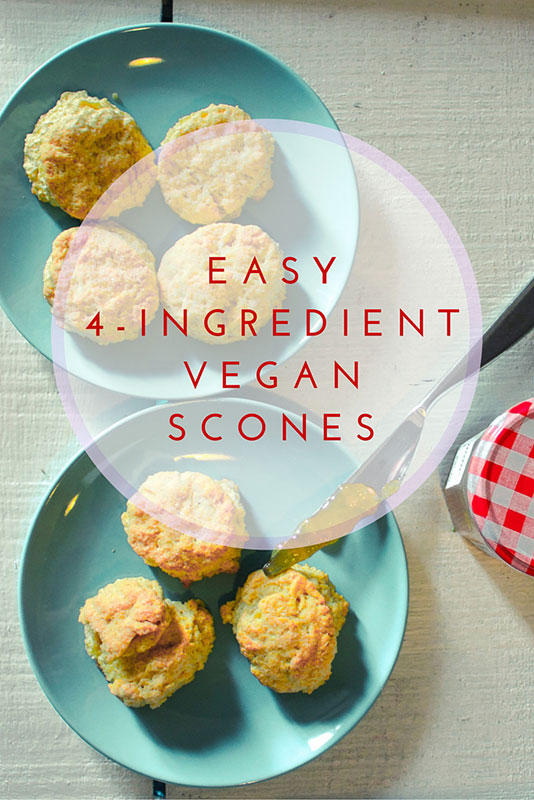 Easy 4-ingredient Vegan scones
This is a precious little recipe that will deliver warm, soft-hearted Vegan scones in under 15 minutes. What's not to love?
Ingredients
1.5

cup

flour

use rice flour for GF version

11

grams

baking powder

1/4

cup

coconut oil

solid (if melted, keep in the fridge)

3/4

cup

plant-based milk

use a thick one like soy or oats
Optional ingredients
1

tsp

salt

1

tsp

vanilla extract

1

tsp

brown sugar
Instructions
Preheat the oven at 220°C. In the meantime, in a medium-sixed bowl, sift and mix the flour and the salt. If you're not against it, add the little amount of salt at this point.

To the same bowl, add the coconut oil and work it in with your fingers, the texture should be like wet sand. Then add the plant-based milk and, if using it, the vanilla extract. The final texture should be like thick but soft pizza dough. Follow your instinct more than the exact measurements, if it's too dry add a little milk, if it's too wet add a bit more of flour.

Roll the dough and flatten it to a couple of cm. With a round cookie cutter - or with a simple drinking glass like in my case - cut out the scones and place them on a baking tray covered in parchment paper, sprinkle with a little brown sugar if you want, and bake them for 9/10 minutes.

The end result should be almost crunchy on the outside and soft on the inside. When they're done cool them for a couple of minutes while you get your jam or vegan butter out, and eat them while still warm and soft!
Notes
This recipe is so easy that after the first time, you'll be able to make it with your eyes closed. It's always a success :)
Did you enjoy this post? I would love for you to pin it! Thank you! ♥
Did you enjoy this post? I would love for you to pin it & share the love! Thank you! ♥
Also, do let me know in the comments which is your go-to weekend breakfast, I'd love to know! :)