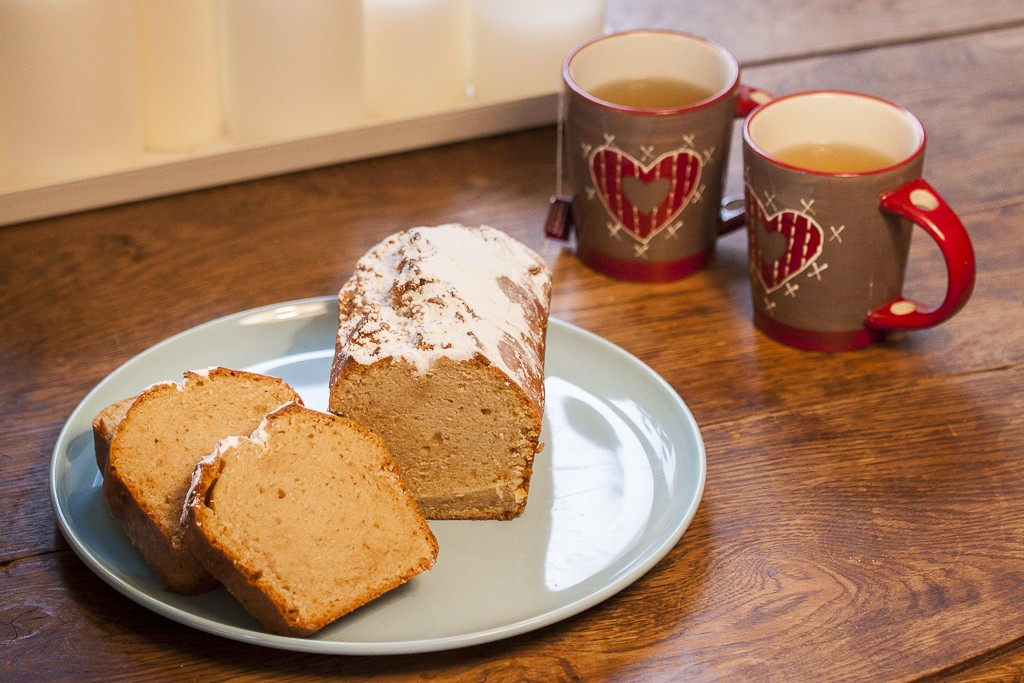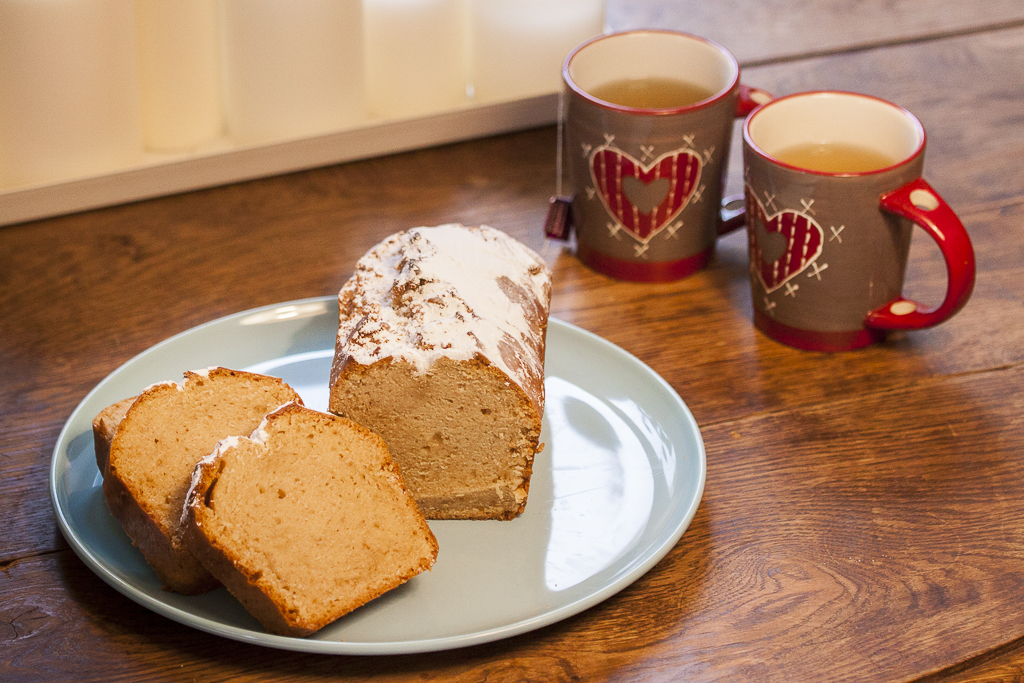 What is always moist, fluffy, comforting at any time of the day and a definite crowd-pleaser? Why, Vegan sponge cake! This egg-less, dairy-free, cruelty free, simple yet yummy cake is perfect for: breakfast, mid-morning snack, tea time, coffee break, dessert, or any other random moment of the day. It can be eaten alone as is (my fave, I'm a simple gal), or topped with your favorite ingredients (vegan nutella spread, peanut butter, chocolate pudding, jam, sugar sprinkles, fresh berries, you name it) or it can even be used as a basic ingredient in more elaborate preparations such as marbled cake, trifle and tiramisù (more on this soon!) – so as you can see it is also very versatile.
I think Vegan sponge cake is the perfect addition to your cold winter afternoons – see proof number one: this picture taken by my husband just before we'd munch on our slices, together with some warming green tea for me and some herbal tea for him (aren't those mugs the cutest? they are the Christmas gift my parents got us ♥)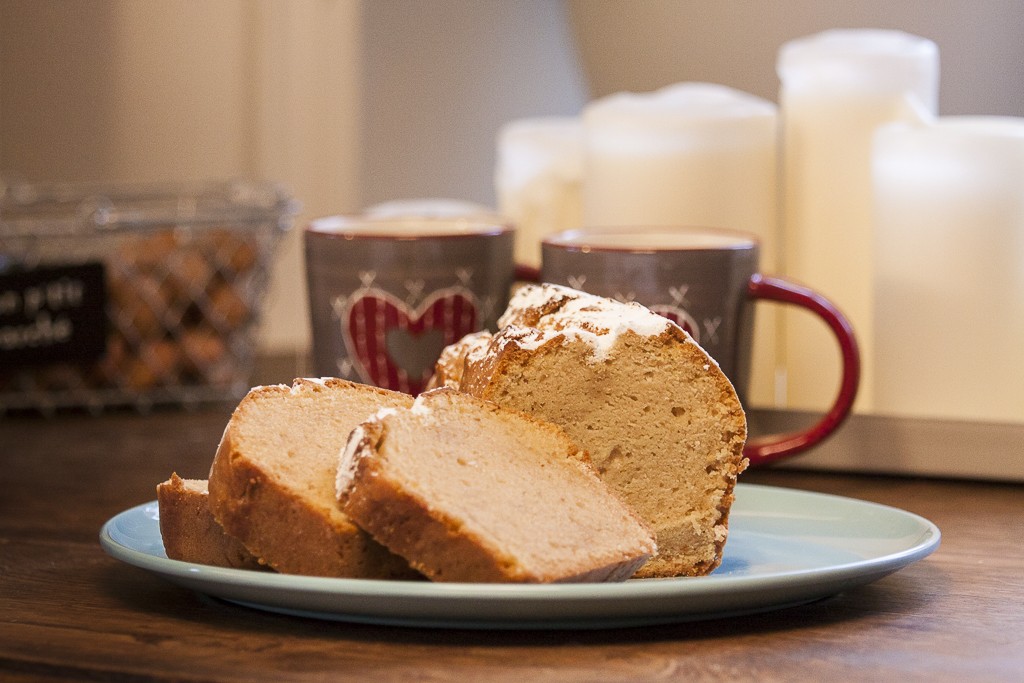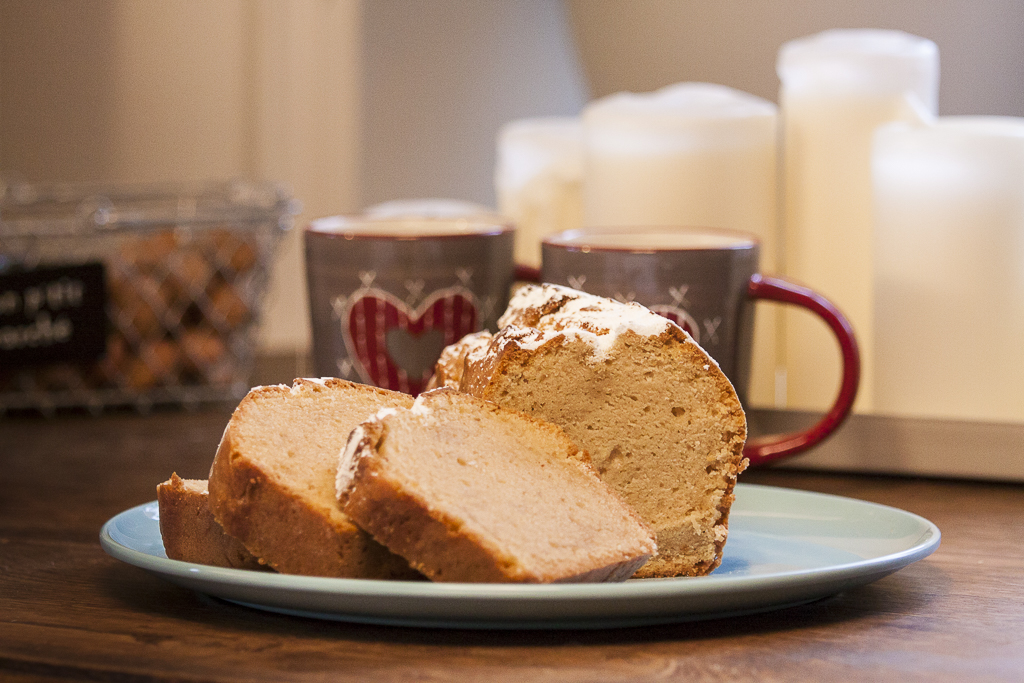 Funny thing is… the first question I get asked about Vegan baking is: how do you replace the egg? So I start explaining how many and interesting egg replacements there are, from store bought products to flax seeds, but in this particular recipe no special egg replacer is used. A few simple ingredients that you already have in your kitchen cabinets are all you need to start eating a freshly baked cake in just above 1 hour!
Indeed this recipe is so simple it doesn't even require shortening or any such products. I never use shortening (not sure what it is) as my Italian background is made of very basic mostly fresh ingredients. For this cake, I have been inspired by the cakes my mom used to bake on sunday when I was a child, the basic one was a very similar vanilla cake and when she really wanted to spoil us, she would cut up a chocolate bar and add little chocolate chips. Ah, such sweet memories! So all I've done here was to think of that flavor and texture, and veganize what I remembered.
So are you ready? Let's get started!
Save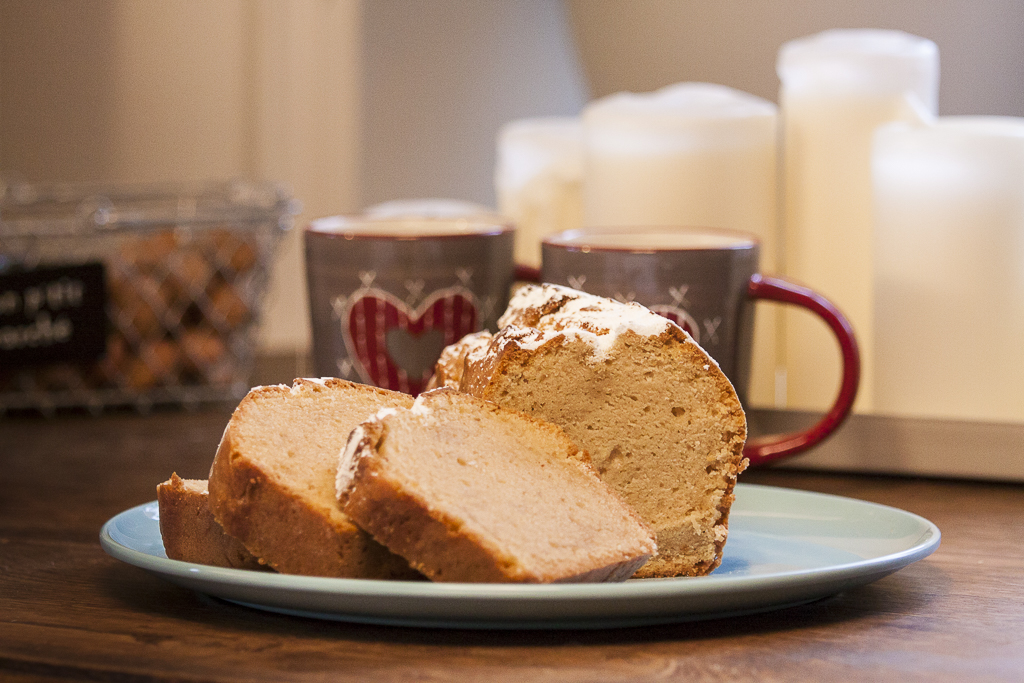 Vegan sponge cake
A simple Vegan cake for any moment of the day.
Ingredients
Wet ingredients
1

cup

brown sugar

2/3

cup

coconut oil

(liquid form)

1

cup

plant-based milk

I used soy

2

tsp

vanilla essence
Dry ingredients
3

cups

flour

pastry flour or use rice for gluten free

2

tsp

baking powder

0.5

tsp

sea salt
Instructions
As first thing, preheat your oven to 180°C (356°F).

In a big bowl, beat all the wet ingredients (by hand with a whisk, or with a hand-held beater) until they are all well incorporated. Scrape the sides if needed.

In the same bowl, sift in the flour, the salt and the baking powder. Incorporate all the ingredients well with a spatula, but do not overmix. (See what I've done here? It's a one-bowl preparation, how cool is that? Less stuff to wash at the end :) ). The consistency should be fairly liquid, you can add a splash of plant-based milk if you fell the need to.

Now the fun part! As this is an egg-less cake obviously (!!!) feel free to lick the spoon, clean up the bowl and be sure to share with someone you love! ;-)

Pour your mixture in a non-stick plum-cake mold, smooth out the top and place it on the middle rack of your pre-heated oven for about 45 minutes. Depending on your oven, the cake might take a couple of minutes more or less to be fully cooked so start checking out with a cake tester (or a fork, or a wooden toothpick, whatever you have at hand) around the 45 minutes' mark, and if the cake tester doesn't come out clean leave it a bit longer. I usually turn the oven off at 45 minutes, and leave the cake in the oven for 5 more minutes.

Once cooked, let it cool outside the oven. The cake should be nice and gold on the outside and super soft and moist on the inside. Turn the mold over and the cake will slide right out. Now, sprinkle some powdered sugar on top like I did, and cut up your little slice of heaven ♥
Notes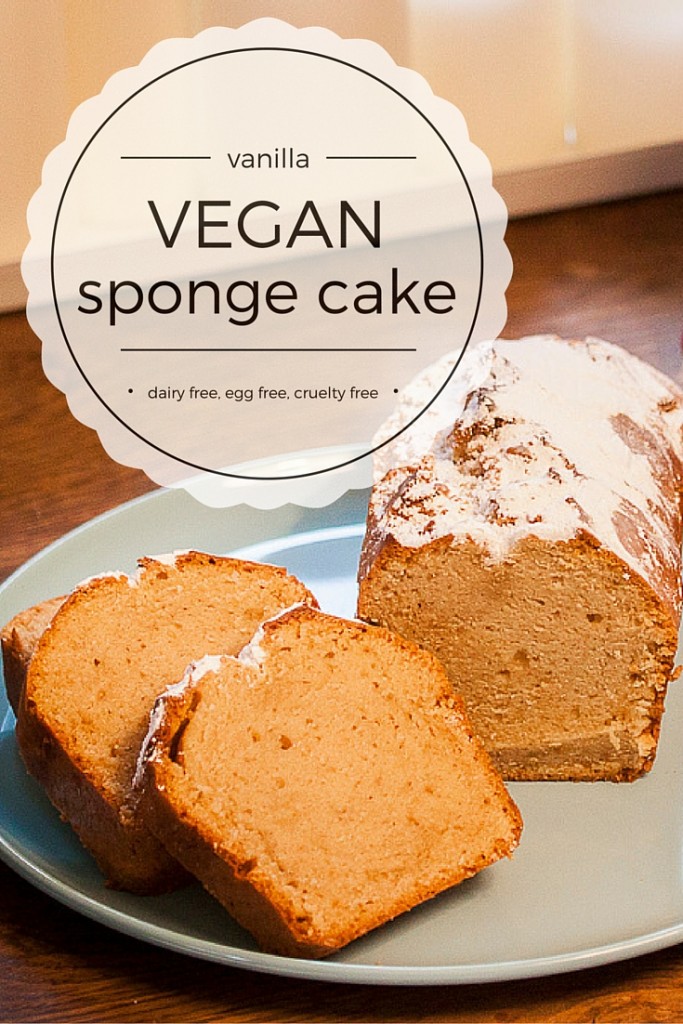 Did you enjoy this post? I would love for you to pin it! Thank you! ♥
Also, do let me know in the comments which cake brings back memories of your childhood, and if you've tried to veganize it :)
Save