Custard is one of the most famous desserts of the world, and it can be easily declined in many flavors: classic lemon, sweet vanilla, naughty chocolate, sophisticated green tea and so on. The majority of people still thinks you need eggs and dairy products to achieve that perfect luscious texture, but this couldn't be farther from the truth! Let me show you how with these Vanilla custard pots :)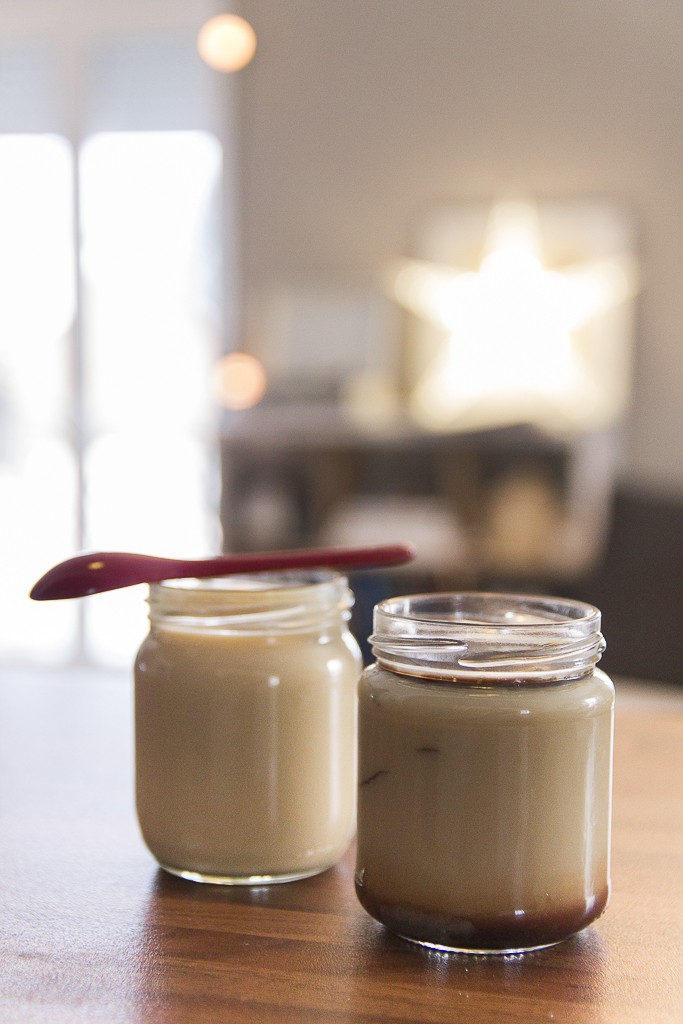 Just like you don't need eggs to make a perfectly fluffy cake (ladies and gentlemen, proof 1 & 2) you don't really need any animal-derived ingredients to cook just about anything, in this case you only need to take advantage of what ingredients such as cornstarch can make for you in order to attain custard perfection.
For more info about Vegan cooking & baking substitutions, visit Holy Cow!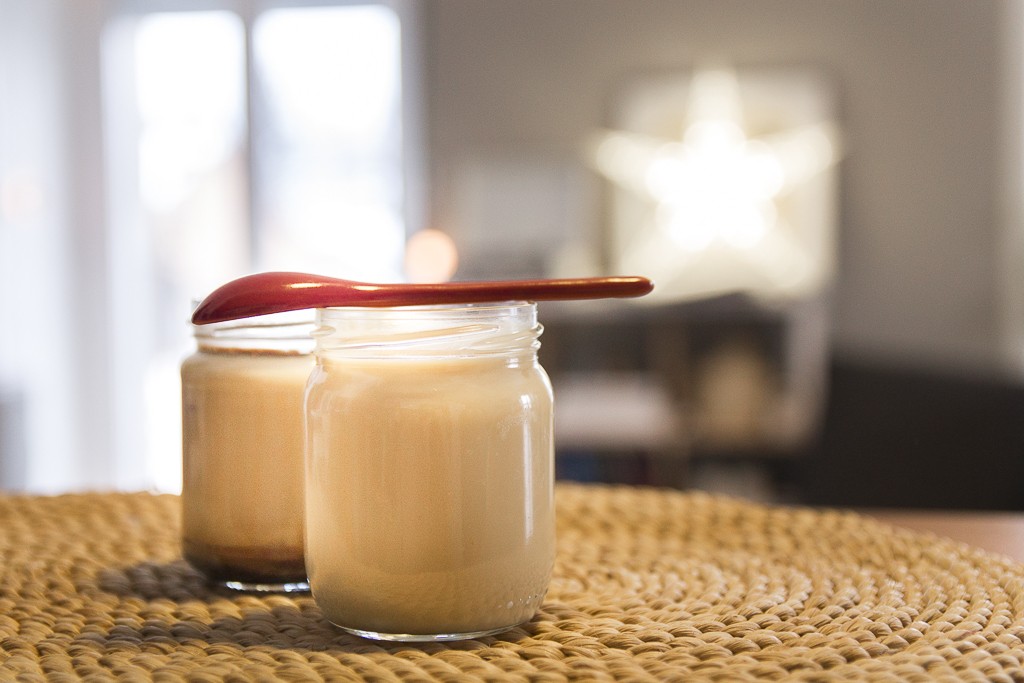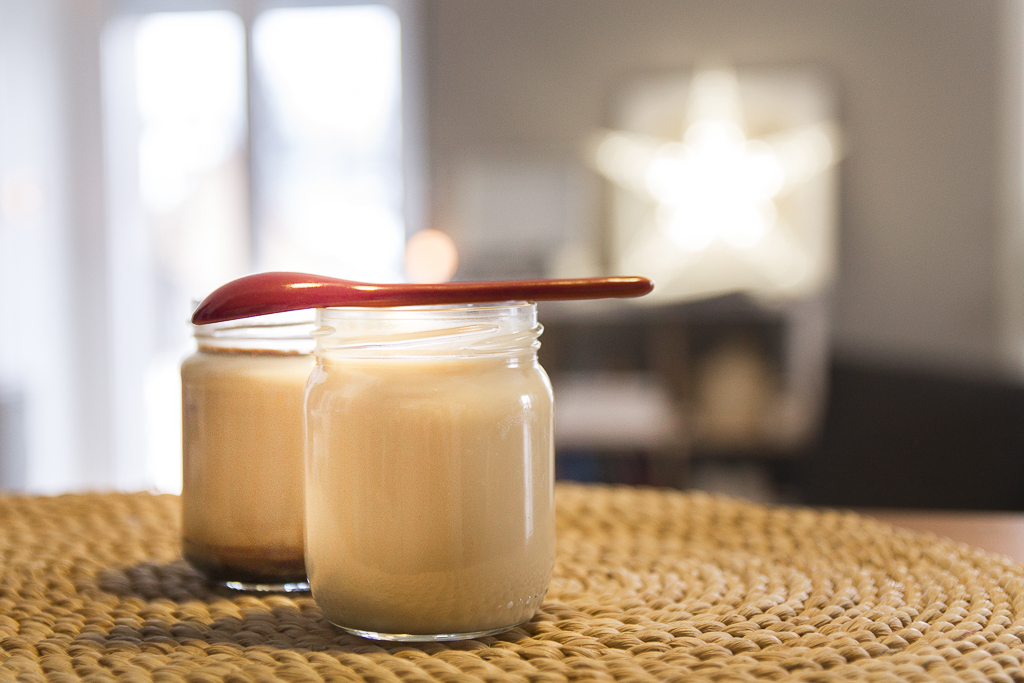 Often times if I ask my husband what he'd like for dessert, he would give it a thought and then say something like "…custard I guess". So, today I'm making little pots of vanilla custard, as I don't have any organic lemons at hand. Feel free to switch the vanilla for the ingredient you prefer, orange or lemon zest, cacao powder, carruba powder, matcha tea, etc.
These will make a perfect dessert in no time with just 5 simple ingredients. The only hard work you're required to do is stirring for 5 minutes and then, the hardest: wait for the custard to cool down!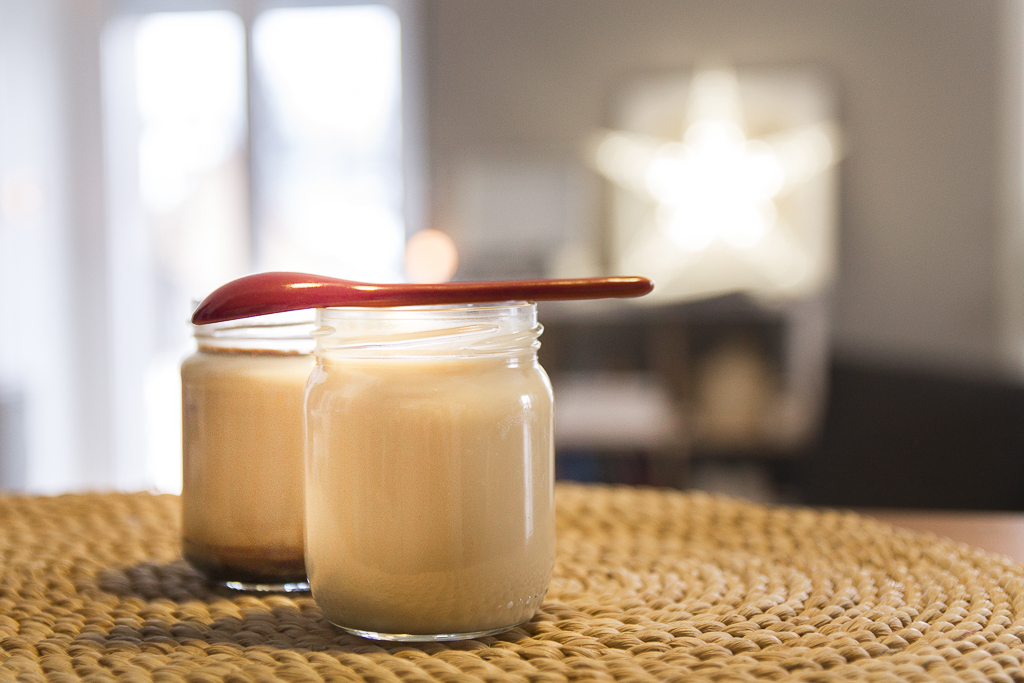 Vanilla custard pots
Little pots of heavenly smooth custard. The recipe can actually double as a pie crust filling, just add a little bit more of cornstarch in that case.
Ingredients
2

cups

plant-based milk

I used vanilla soy milk, sub with coconut, almond, oat...

3

tbsp

powdered sugar

granulated can be used but powdered will dissolve sooner

4 tbsp

tbsp

cornstarch

2

tbsp

vanilla essence

feel free to substitute zest of 1 lemon

2

pinches

turmeric

optional, only to add color
Instructions
In a medium sauce pan, add the milk, sugar and cornstarch. Whisk until well combined. Then add the vanilla and turmeric.

Put the pan on the stove, turn on the heat at medium-high, and using a rubber spatula, stir continuously to avoid the bottom from burning. Do not leave the pan unattended, burning happens in 3 seconds if you're not careful, this is the only part that requires some work, so hang on there & stir, stir, stir!

After 5-10 minutes, depending on your stove, the preparation will be around boiling point and that's when the magic happens: the cornstarch will start to thicken up and instead of a liquid you will soon have a custard-like consistency. Stir one more time, turn off the heat and pour your custard in the desired pots, cups or bowls.

Before moving the custard pots to the fridge, make sure they have cooled down, and in the meantime go back to them a few times to stir them thus avoiding the formation of that "skin" layer on top.

Cool them up a minimum of 1 hour for the perfect consistency (they will thicken up even more while in the fridge).
For one of the pots I added a layer of chocolate sauce on top (just mix coconut oil in liquid form & cacao powder) and by magic half of it traveled all the way to the bottom :D this was not expected but it gave a nice almost marbled effect, don't you think?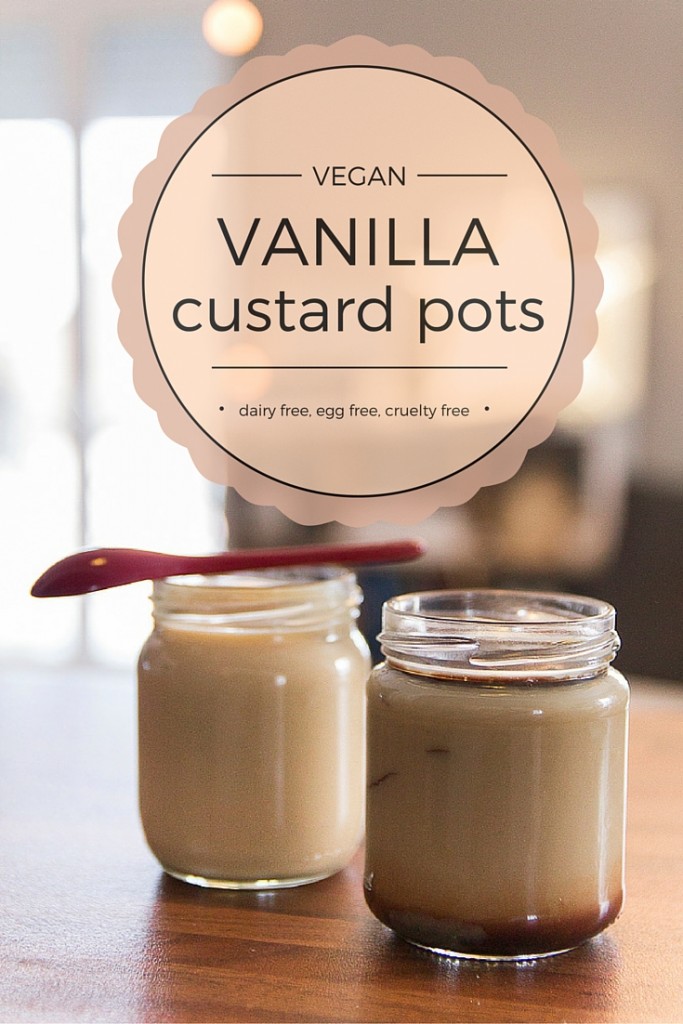 Did you enjoy this post? I would love for you to pin it! Thank you! ♥
Also, do let me know in the comments which is your favorite custard flavor :)