What festive foods to cook for the Festival of Lights? These 12 dairy-free & egg-free Diwali Vegan recipes will be perfect for your celebrations.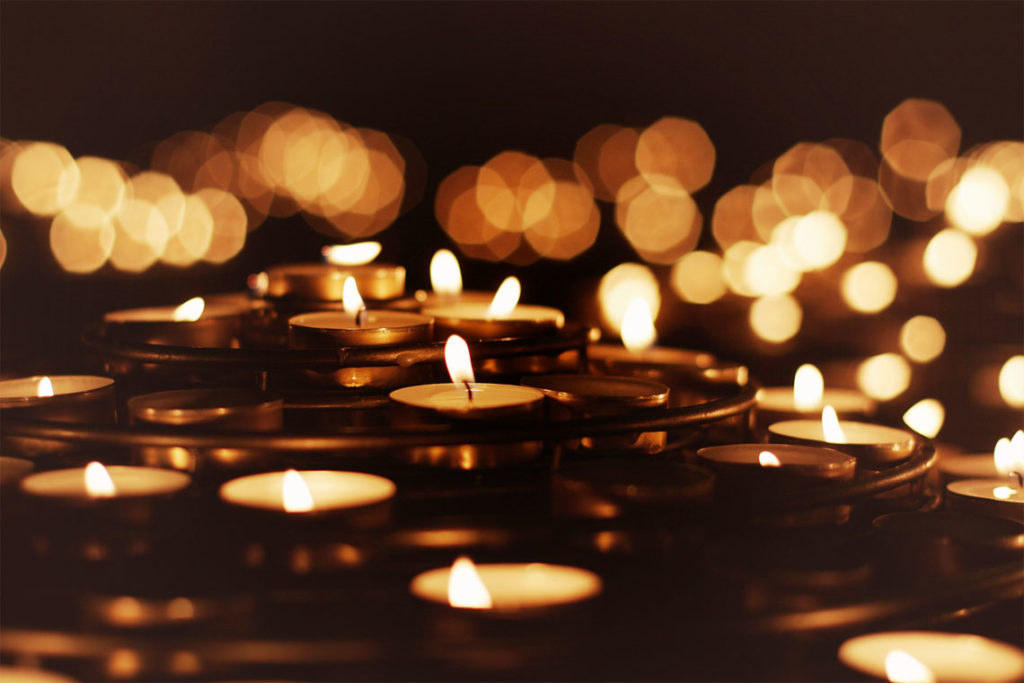 Hello my beautiful friends! Today's recipe round-up is all about the beautiful and mystic Festival of Lights: Diwali.
We first got involved in Diwali celebrations during our year spent in Mauritius, where around 60% of the population is Indian (or of Indian descent) despite being an African country, and of which 80% follows Hinduism. Hence, celebration of almost all the Hindu religious and cultural festivals in this beautiful island is a common phenomenon.
It was amazing to see all the houses, gardens and buildings adorned with clay lamps, candles and electric lights to ward off evil spirits. Everything around us was wrapped up in a warm, golden glow. Neighbors came to our place to bring us sweets and celebrate with us, to share the joy of Light winning over Darkness. In that occasion we visited a nearby temple and fully took in the mysticism of the Festival.
When is Diwali and how is it celebrated?
Diwali is either in October or November, the precise date is based on the Hindu calendar, a luni-sidereal calendar – in other words: it depends on the cycle of the moon! And if you are a Moon Child like me, this is so fascinating!
The Diwali festival actually runs for five days, with the main celebrations happening on the third day in most places.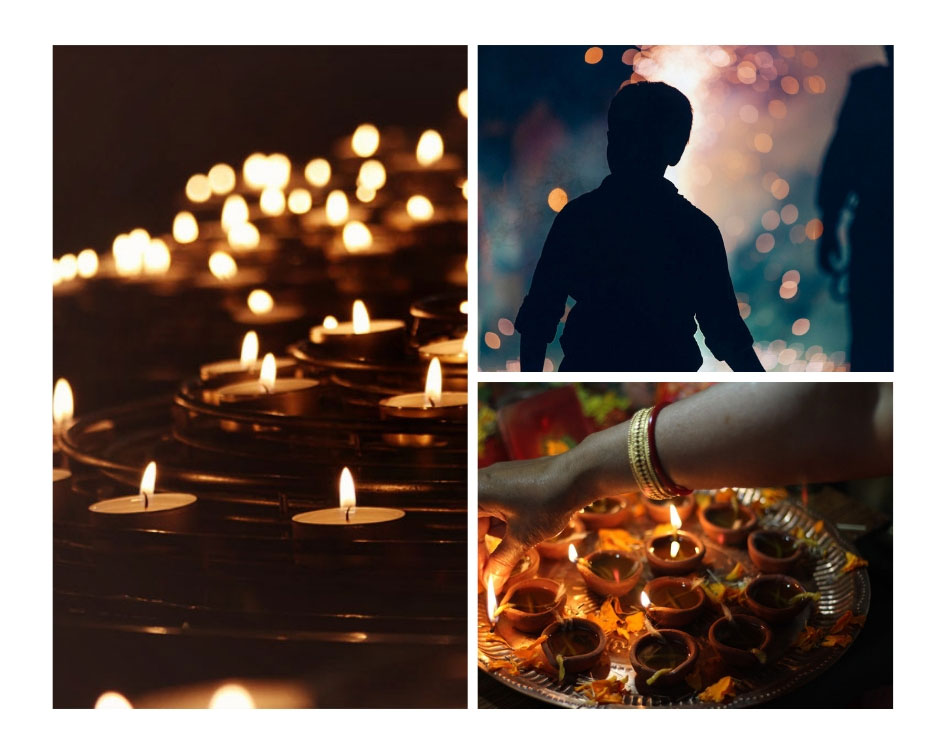 The first day is known as Dhanteras. "Dhan" means wealth and "teras" refers to the 13th day of a lunar fortnight on the Hindu calendar. This day is dedicated to celebrating prosperity. Goddess Lakshmi is welcomed into the home and gold is purchased. People gather to play cards and gamble. Ayurvedic doctors also honor Dhanvantari, an incarnation of Lord Vishnu who brought Ayurveda to mankind, on this day. There are a number of temples in Kerala and Tamil Nadu dedicated to Dhanvantari and Ayurveda.
The second day is known as Naraka Chaturdasi or Chhoti Diwali (small Diwali). Goddess Kali and Lord Krishna are believed to have destroyed the demon Narakasura on this day. Demon effigies are burned in Goa in celebration.
The third day is the new moon day known as Amavasya. This darkest day of the month is the most significant day of the Diwali festival in north and west India. Lakshmi is worshiped on this day, with a special puja performed in the evening. Goddess Kali is also usually worshiped on this day in West Bengal, Odisha and Assam (although Kali Puja sometimes falls a day earlier depending on the cycle of the moon).
The fourth day has various meanings across India. In north India, Govardhan Puja is celebrated as the day when Lord Krishna defeated Indra, the god of thunder and rain. In Gujarat, it's celebrated as the start of a new year. In Maharashtra, Karnataka and Tamil Nadu, the victory of Lord Vishnu over demon king Bali is celebrated as Bali Pratipada or Bali Padyami.
The fifth day is known as Bhai Duj. It's dedicated to celebrating sisters, in a similar way that Raksha Bandhan is dedicated to brothers. Brothers and sisters get together and share food, to honor the bond between them.
(source)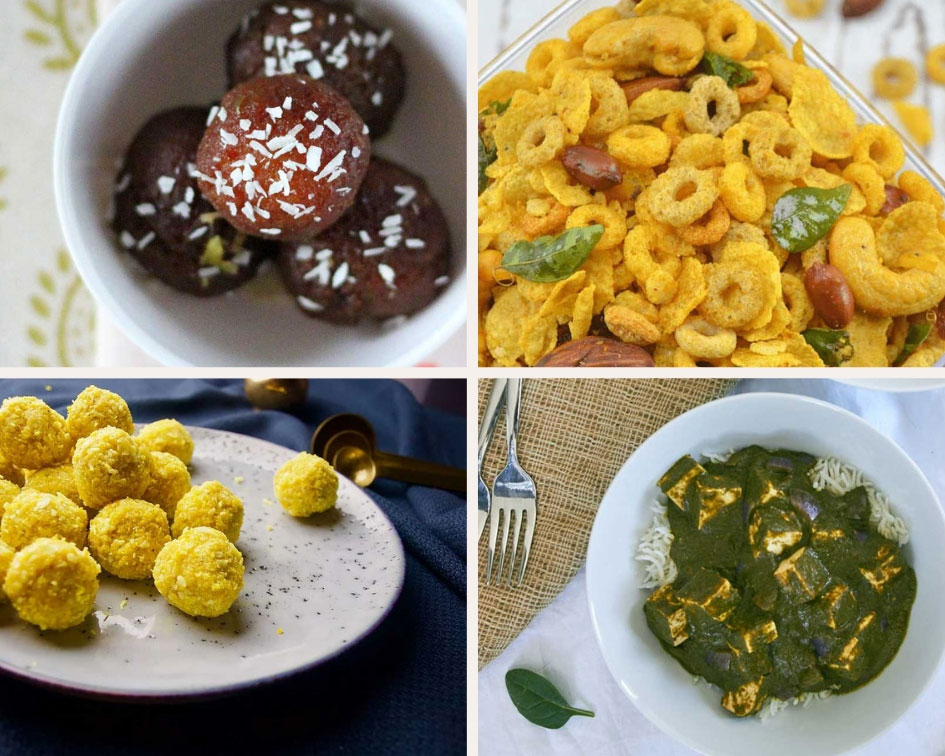 But now, let's get to the point of this post: what Diwali Vegan recipes to cook for the Festival of Lights?
Because after all, this is also a major celebration for making festive foods, particularly easy Indian sweets to make at home prepared from flour, semolina, rice, chickpea flour, dry fruit pieces powders or paste (source). It is tradition for Diwali food to be made at home rather than bought ready-made.
So I've asked the help of some of my fabulous fellow bloggers to find Vegan versions of some delicious traditional Indian foods, and here are 12 amazing Diwali Vegan recipes.
Copyright of the images used belong to their owners and are linked with each recipe: I invite you to visit their sites, leave a comment and give these recipes a try. Be sure to scroll all the way to the end so you don't miss any of these great recipes. And don't forget to pin your favorites as you go!
Diwali Vegan recipes: Savory Dishes & Snacks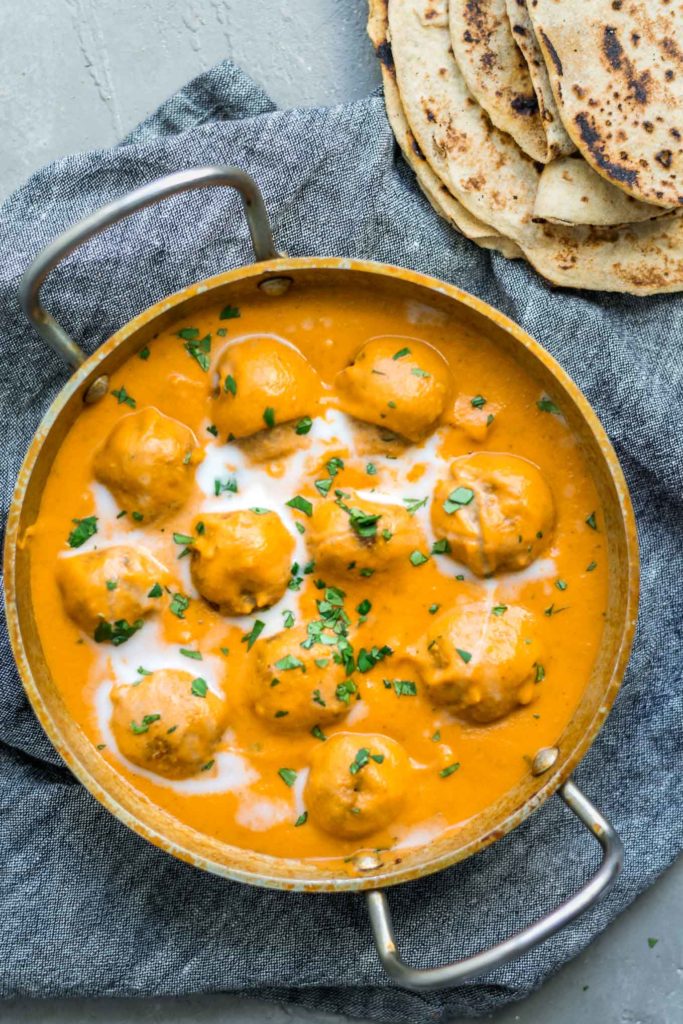 VEGAN MALAI KOFTA: INDIAN DUMPLINGS IN CURRY TOMATO CREAM SAUCE by Eva at The Curious Chickpea
"This malai kofta has it all. A rich tasting, lusciously creamy curry sauce. Sneaky protein filled dumplings. It's so delicious served with basmati rice or flatbread, with some roasted curried cauliflower on the side."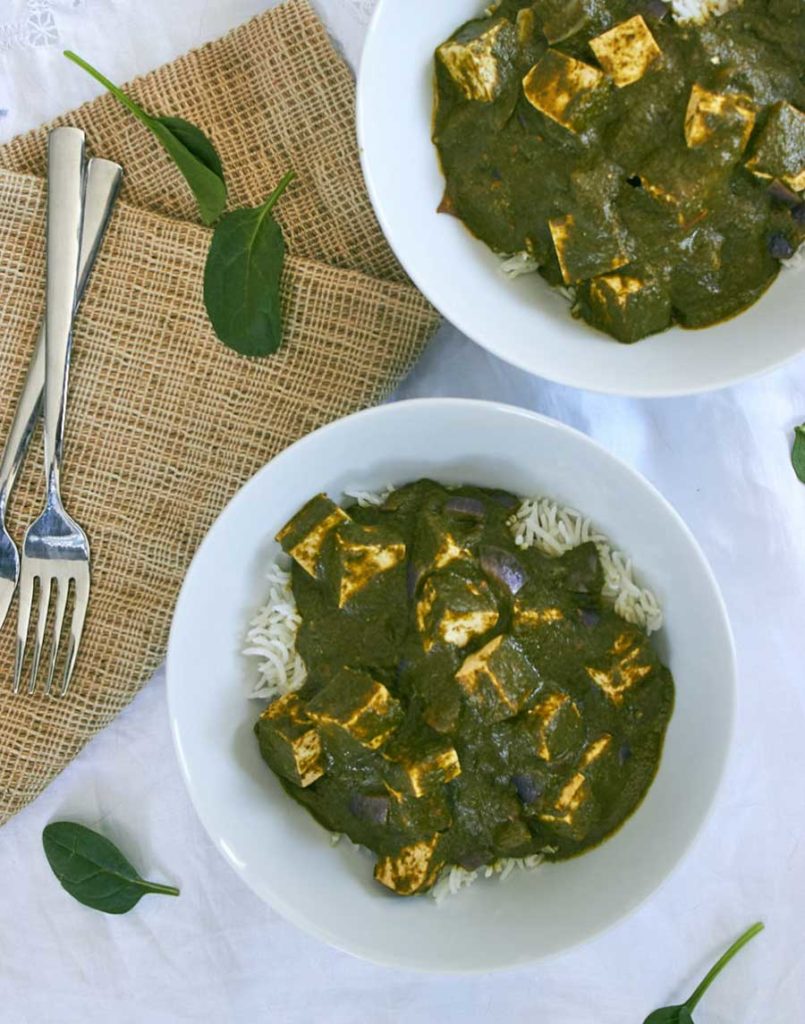 Vegan Palak Paneer by Katie at Delightful Vegans
"This Vegan Palak Paneer is flavourful and easy to make! It's definitely going to be a regular in your household. Try it out for yourself"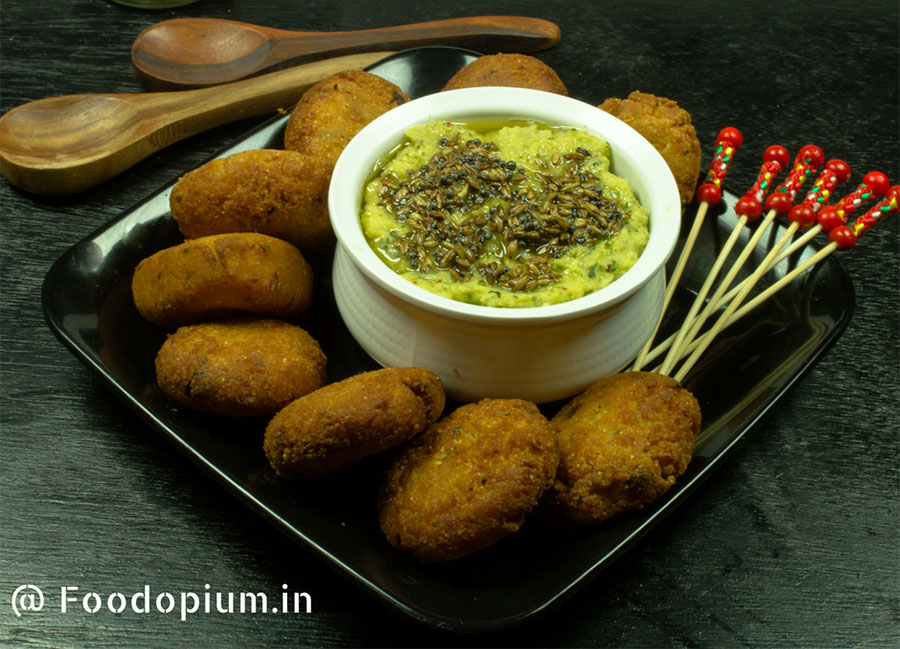 Semolina Chickpea Flour Cutlets With Green Mango Chutney by Kalyon at Food Opium
"Semolina Chickpea Flour Cutlets Recipe or Rawa Cutlets is easy and fast to make for breakfast or for evening snacks. The ingredients required to make these Cutlets are very common and readily available in anyone's kitchen. Also, this recipe to make the cutlets is very easy and fast for any occasion."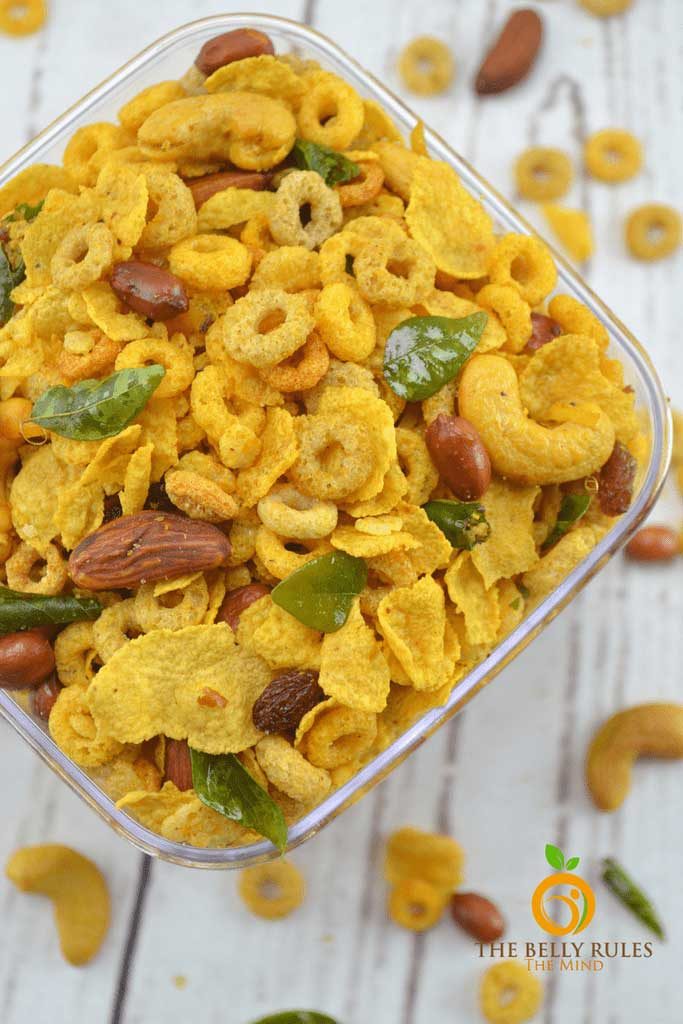 CEREAL CHIVDA (SAVORY TRAIL MIX) VEGAN by Sonia at The Belly Rules the Mind
"Cereal Chivda (Savory Trail Mix) namkeen – a Spicy, crunchy,and addictive, makes a great tea time snack. Share it with your friends instead of purchased sweets from stores for Diwali, or any festival… Do try this super easy snack this Diwali"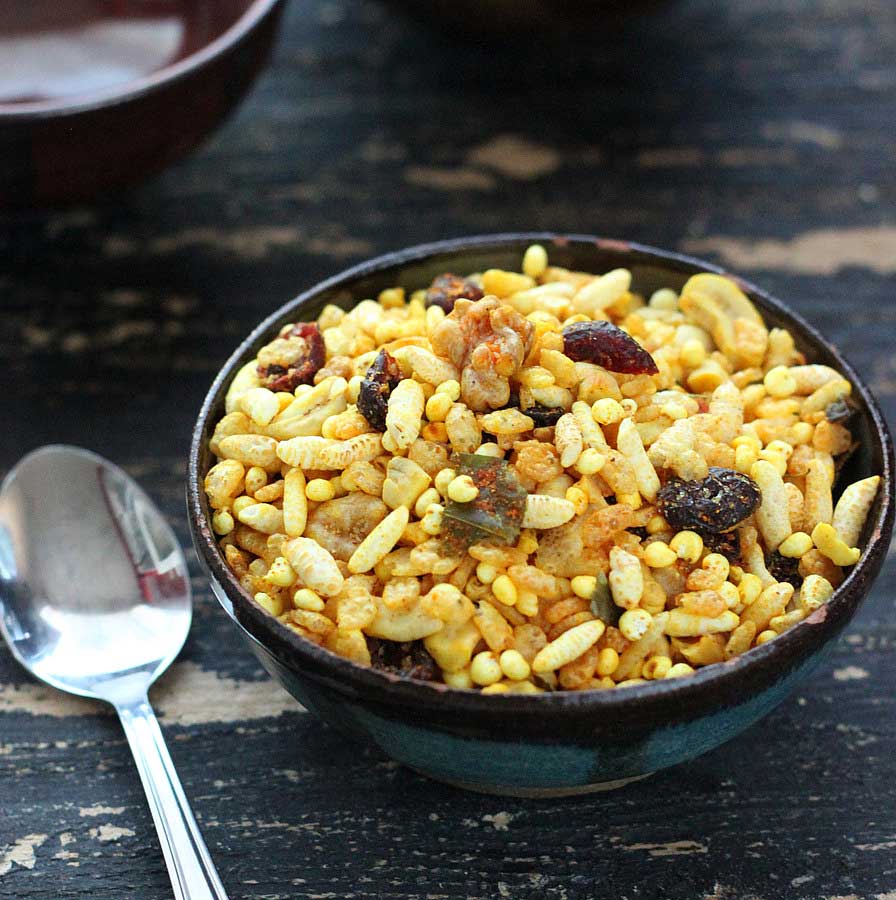 QUINOA CHIVDA – SAVORY CEREAL/TRAIL MIX SNACK by Vegan Richa
"Chivda,(Ciwda, Chevdo, Chidwa, Bombay Mix etc) is a generic name for a savory snack made with fried or roasted puffed or flattened rice/grains (murmura, Poha).
It is spiced with green or red chili, has nuts and dried fruits, sometimes has combinations of fried chickpea flour noodles(thin or thick Sev) or potato noodles(Aloo bhujia) and sometimes made sweet and salty. There are several varieties and names for the snack depending on the region in India. A savory cereal/granola or trail mix. You eat it as is like roasted nuts or trail mix. "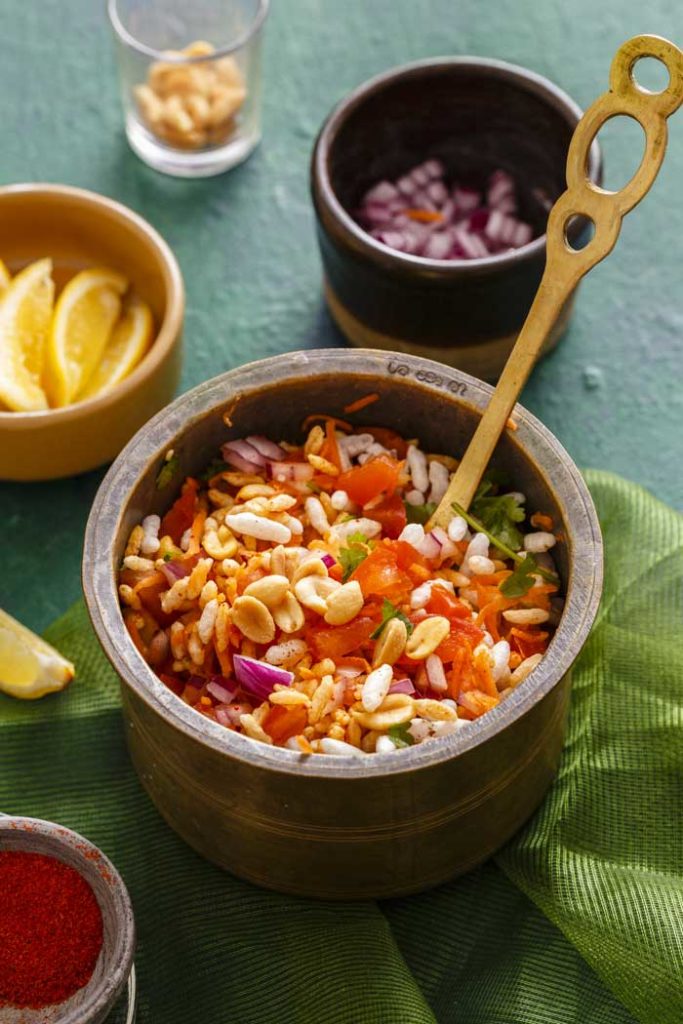 Churumuri by Sandhya at Sandhya's Kitchen
"Churumuri is a healthy Street food that does not need many fancy ingredients.Most of the ingredients might be readily available in our pantry. It is a mixture of puffed rice, salad vegetables like onion, tomato, grated carrots & raw mango, tossed well, garnished with onions, coriander leaves & drizzled with lemon juice. Adding a good portion of coconut oil is a must to this Churumuri."
Diwali Vegan recipes: Sweet treats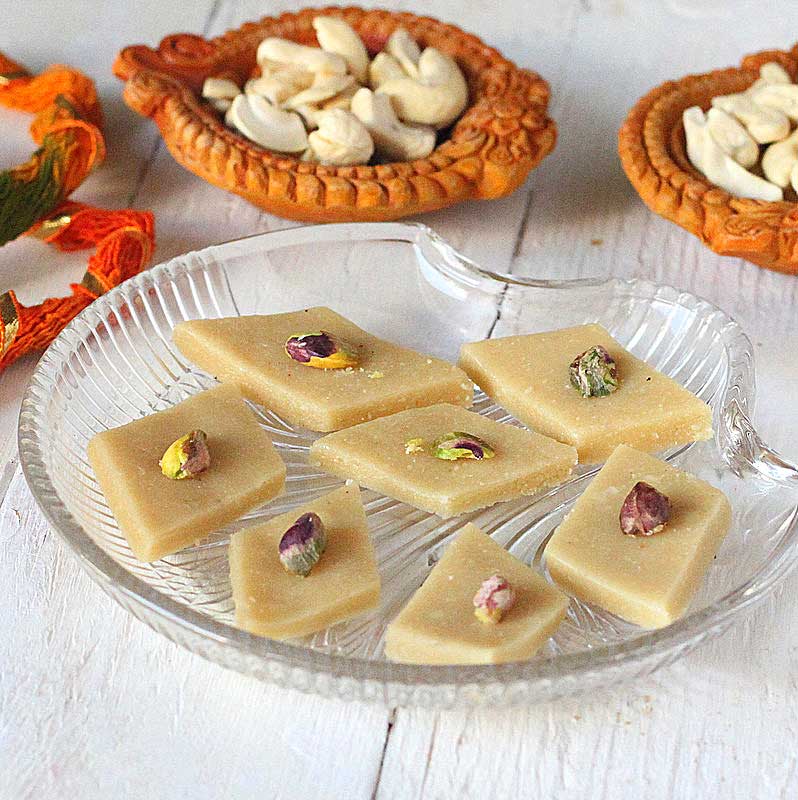 VEGAN KAJU KATLI INDIAN CASHEW FUDGE by the amazing Vegan Richa
"Diwali like most festivals is celebrated in a variety of ways in different parts of the country. The things that are common are Pooja(religious worship rituals performed in different ways to get god's blessings), making sweets and snacks, visiting family and friends and exchanging gifts and sweets."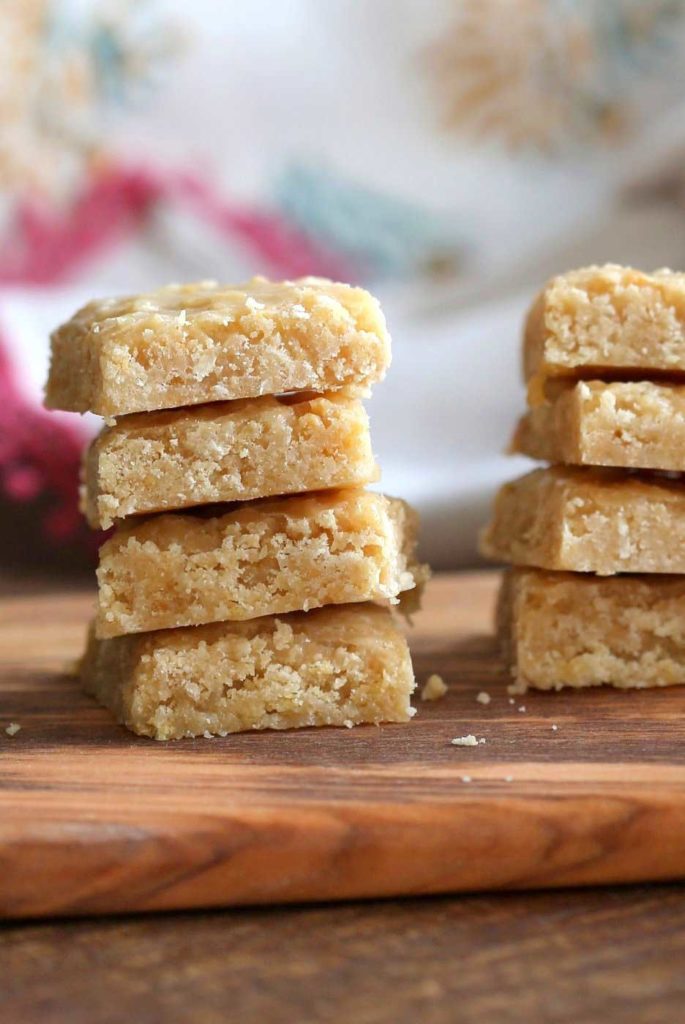 VEGAN 7 CUP BURFI – CHICKPEA FLOUR AND COCONUT FUDGE by Vegan Richa
"Try these easy Sweet burfi bars with chickpea flour, cardamom, coconut and love. This week is all about the festive season in the house. Cooking up Indian food, snacks and desserts. It finally feels like Diwali!"

4 INGREDIENT CHIKKI/GAJAK/KIND NUT BARS by Sonia at The Belly Rules the Mind
"4 Ingredients & 5 minutes is all you need to make these delicious crunchy Chikki/ Gajak/Brittle/Kind Nut Bars.Vegan. Gluten-Free. Dairy-Free. Refined Sugar-Free"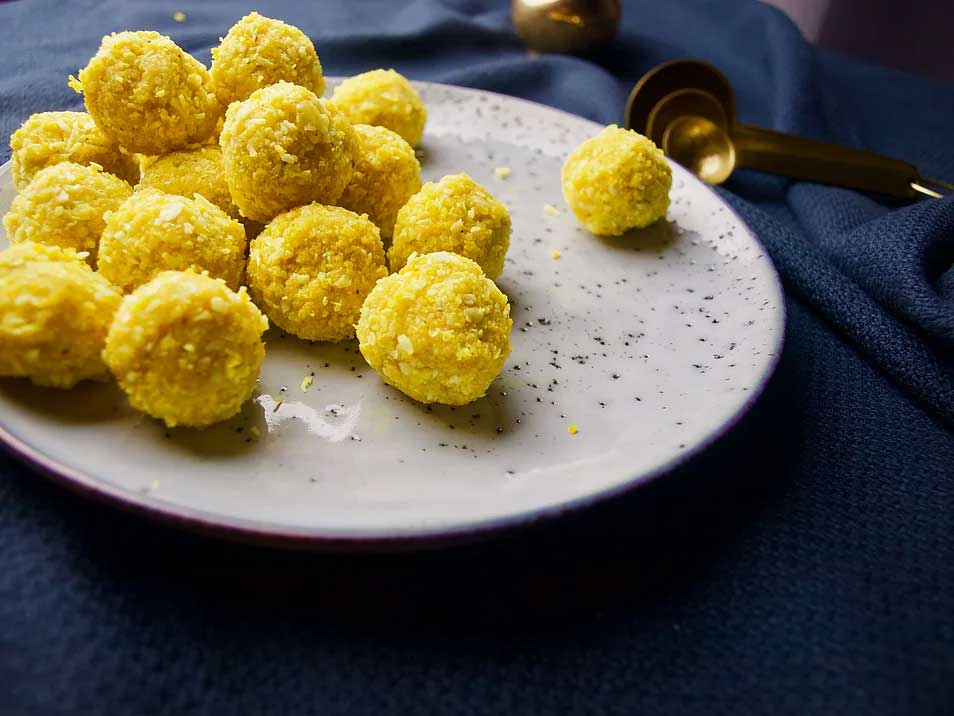 Turmeric Coconut Balls by the lovely Yogini Nerini
"The combination of turmeric, black pepper and fatty acids in this recipe is awesome!"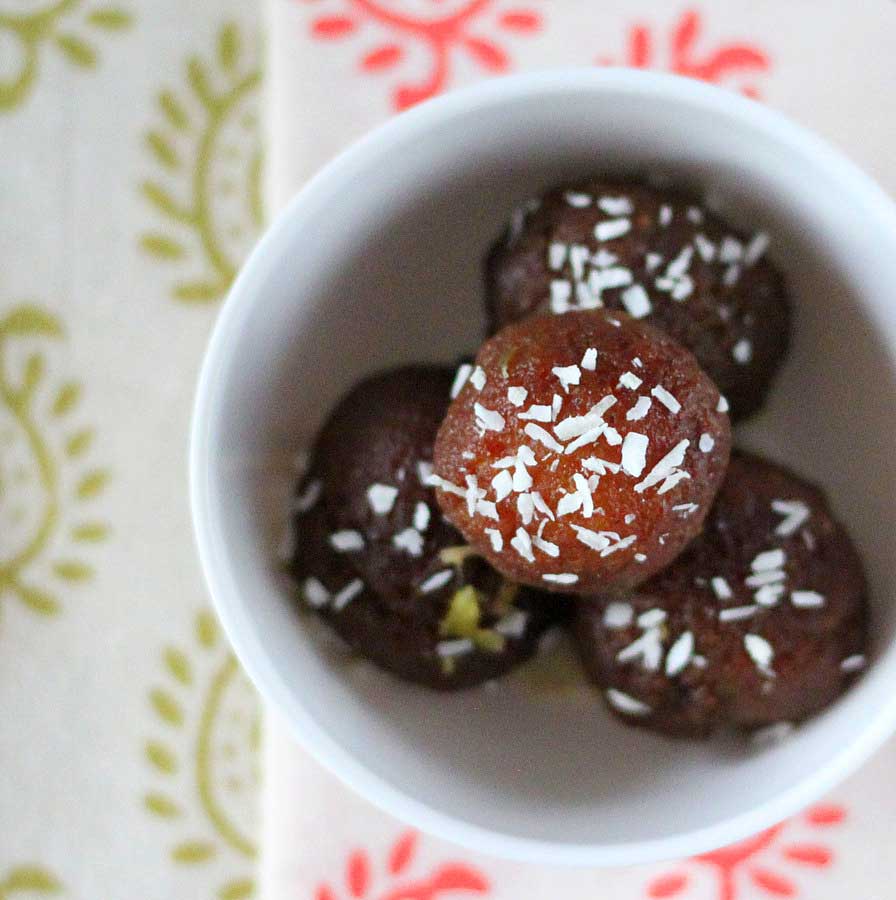 VEGAN & GLUTENFREE GULAB JAMUNS by Vegan Richa
"Most Indian Desserts can easily fit into a non-Indian spread. These GJs are somewhat like Sweet Potato doughnut holes. the difference being that these balls are soaked through with flavored sugar syrup instead of thick icing. Use your favorite flavors in the syrup(cinnamon, pumpkin pie spice, gingerbread spice) and these can be your sticky soft doughnut hole dessert."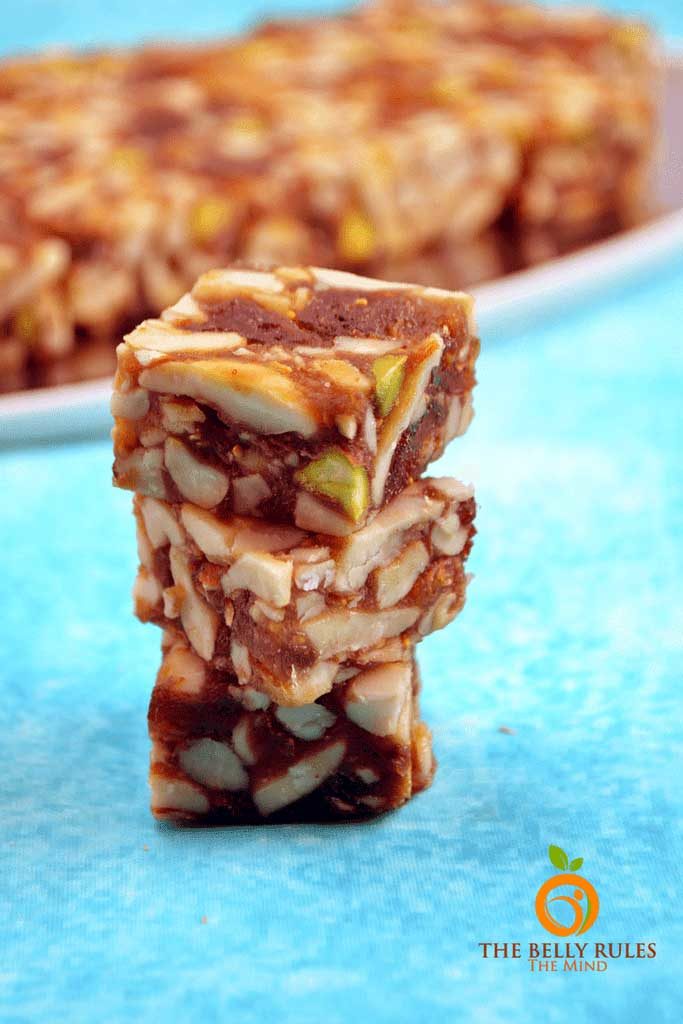 FIG & DATE DRY-FRUIT BITES by Sonia at The Belly Rules the Mind
"All natural, no sugar Fig & Date Dry-Fruit Bites are tasty and are made with ingredients that you control. I have been wanting to make these rolls for about 2 years now but just got around to making them now. These delicious Fig & Date Dry-Fruit bites are studded with crunchy nuts and are sugar free. "


And that's a wrap! By now you should have plenty of amazing Diwali recipes for the upcoming festivities. I hope you enjoyed this post, and if you did don't forget to pin it and spread the love ♥
I wish you a love-filled day
xoxo