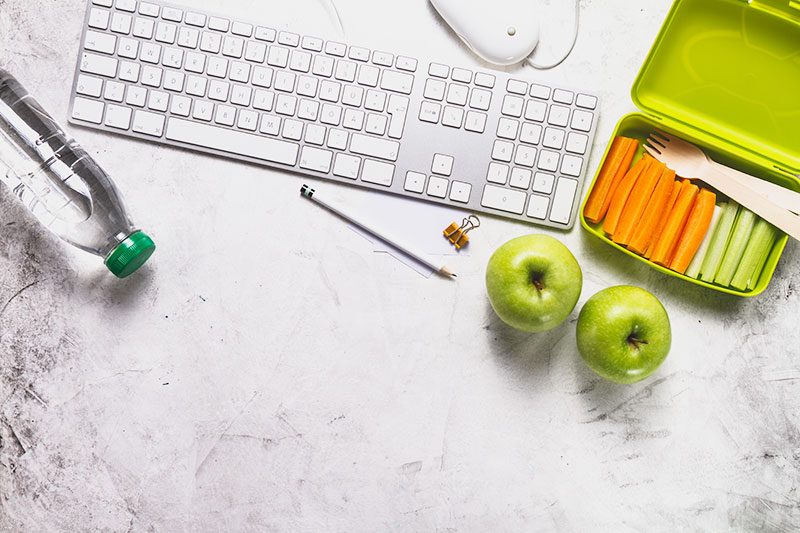 Hey everyone, with today's post I want to show you that there's tons of different Vegan recipes for back to school (or back to work!) that are easy, yummy, filling and occasionally healthy – providing you with all the proteins, vitamins and nutrients you need throughout the day. You can bring them to school or at work with you in a cute bento box and you don't even need to heat them up in a microwave or any of that.
But before I plunge into the incredible amount of yumminess that this post is about, I just want to stop and ask all of you: who else is super excited about the end of summer? About going "back to school" season – even if for many of us school is but a distant memory? I've found this word that perfectly sums up how I feel at this time of the year and I want to share it with you: Serotinal – and I also want to know your thoughts about it, so please leave me a comment down below and let's keep the conversation going!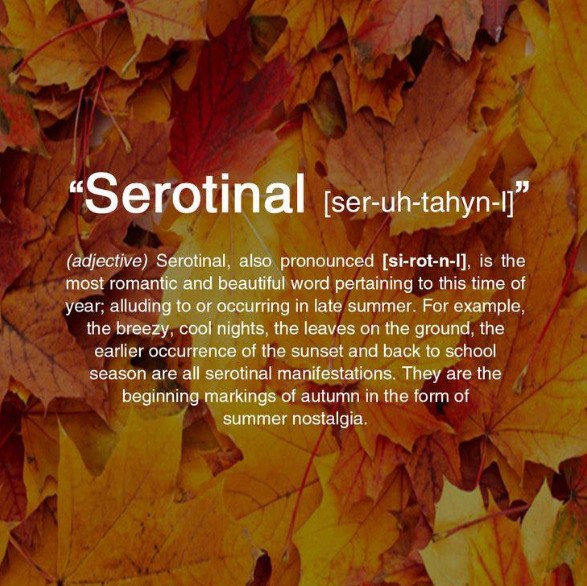 Vegan Back to School recipes roundup
In order to compile this roundup I've gathered the best recipes out there by fellow Vegan bloggers. Copyright of the images used belong to their owners and are linked with each recipe: I invite you to visit their sites, leave a comment and give these recipes a try. Are you ready to fill your lunchbox with Vegan yummy foods? So let's get started! =)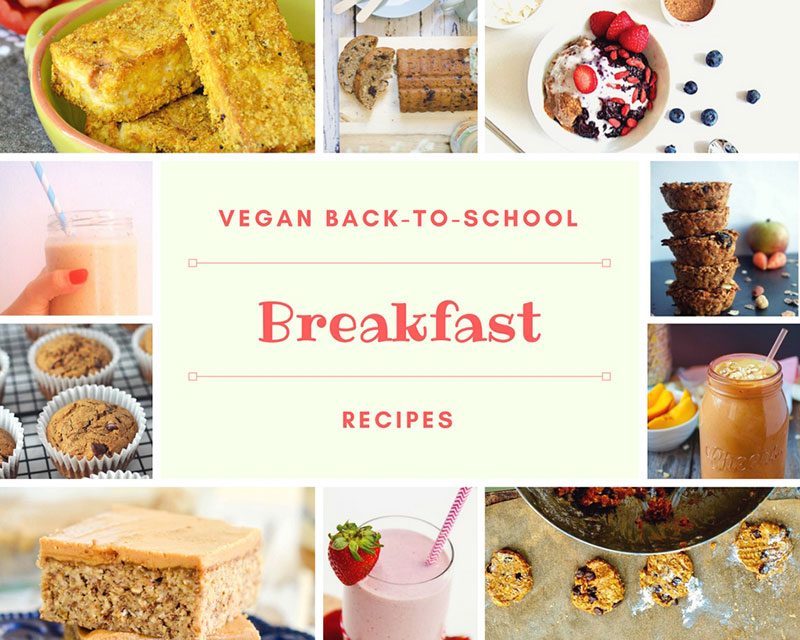 Epic Vegan Back to School recipes: BREAKFAST
1. Breakfast Tofu by Veggies save the day
2. Coconut-Banana bread by yours, truly ;-)
3. Sugar Free Berry Chia Porridge by Vegan Chickpea
4. Carrot & Apple On-The-Go Breakfast Muffins by Healthy & Psyched
5.  Peaches and Cream Oatmeal Smoothie by Plant-Tribe
6. One Bowl Pumpkin Pie Breakfast Cookies by Sunny Side Hanne
7. Strawberry Hemp Milkshake by Vegetarian Gastronomy
8. Peanut Butter Oatmeal Breakfast Bars by Joy Food Sunshine
9. Vegan Gluten Free Zucchini Chocolate Chip Muffins by Delightful Adventures
10. Caramel & Peanut Butter Secretly Healthy Smoothie by yours, truly ;-)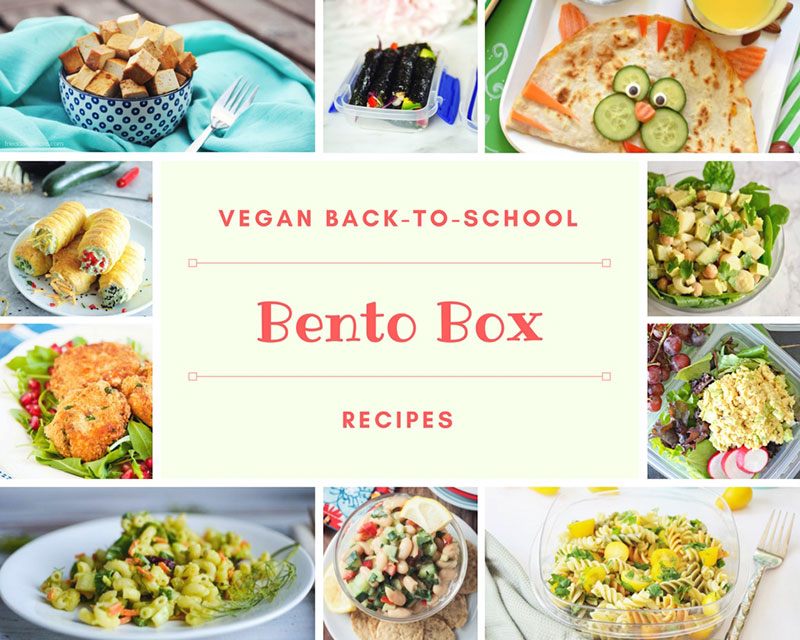 Epic Vegan Back to School recipes: BENTO BOX FILLERS
11. Baked Tofu by Fried Dandelions
12. Mini Veggie Sushi Rolls by Beautiful Ingredient
13. Catsadillas by Fork and Beans
14. Avocado Chickpea Lettuce Cups by Tasting Page
15. Vegan Tuna Salad by Veggies save the day
16. Tri Colored Garden Pasta Salad by Veganosity
17. Quick & Easy White Bean Salad by Veggie Inspired
18. Creamy Avocado Macaroni Salad by One Hungry Bunny
19. Easy Vegan Quinoa and Cheese Patties by Yumsome
20. Vegan Guacamole Stuffed Rolls by Green Evi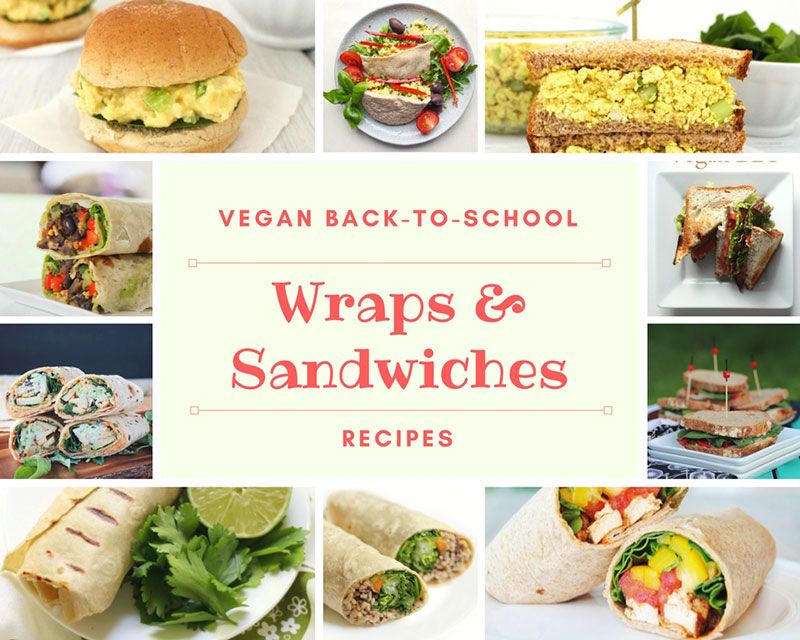 Epic Vegan Back to School recipes: WRAPS & SANDWICHES
21. Vegan Tuna Salad Sandwich by Vegannie
22. Mediterranean Chickpea Tuna Pittas at Rhian's Recipes
23. Vegan Egg Salad by Vegannie
24. The Ultimate Vegan BLT by Strength and Sunshine
25. Sandwich with jalapeño cashew cheese by Cadry's Kitchen
26. Jamaican Jerk Tofu Wrap by Veganosity
27. Buffalo Tahini Quinoa & Rice Wraps by Strength and Sunshine
28. Grilled Green Goddess Wraps by Strength and Sunshine
29. Veggie Wrap with Apples and Spicy Hummus by Veggie Inspired
30. Smoky Black Bean Wraps with Parsley Chimichurri, Spinach by Vegan Richa

Epic Vegan Back to School recipes: SWEET SNACKS
31. Apple Granola Peanut Butter Wraps by Avocado Pesto
32. Oatmeal Chocolate Chip Coconut Cookies by Delightful Adventures
33. Power Cookies by Beautiful Ingredient
34. Vegan Peanut Butter Jelly Blondies by Rhian's Recipes
35. Sugar Free, Oil Free, Copycat Nutella by Sunny Side Hanne
36. Peanut Butter Jelly Snake Sandwiches by Fork and Beans
37.  Foolproof Vegan Choc Chunk Cookies by Yumsome
38. Almond Butter Cinnamon Swirl Muffins by Sipping Soy
39.  Raw Brownies  by Yummy Mummy Kitchen
40. No Bake Apple Donuts by Fork and Beans

Epic Vegan Back to School recipes: ENERGY BARS & POWER BALLS
41. Roadtrip Bars at Healthy Happy Life
42. Homemade Protein Breakfast Bars by Veganosity
43. Matcha Chocolate Chia Energy Balls by The Nut free Vegan
44. Energy-packed Power Balls by yours, truly published on Feub.net
45. Mint Chocolate Sunflower Bites by Strength and Sunshine
46. Tahini Dark Chocolate Vegan Granola Bars by Veggie Inspired
47. Pumpkin Seed Granola Bars by Fried Dandelions
48. No Bake Apricot Turmeric Lemon Energy Bars by Vegan Chickpea
49. Blueberry Coconut Bliss Balls by Unconventional Baker
50. Snickers bliss balls by Rainbow Nourishments
Once again, thank you to all the amazing bloggers out there that made this list possible!
♥ Did you enjoy this post? I would love for you to pin it or share it on your social media to spread the good vibes! Thank you! ♥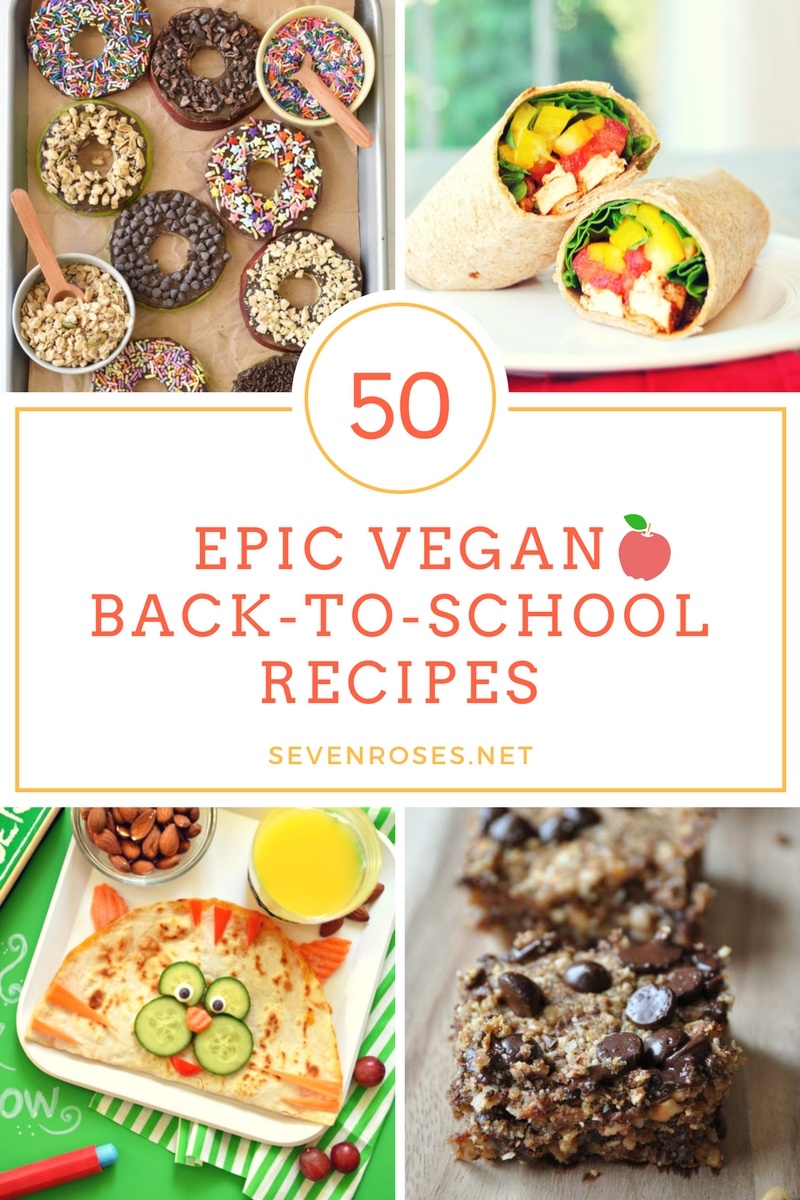 Save
Save
Save