So, January's over. Wait, what? Weren't we all in the xmas mood just a couple of weeks ago? Apparently not and I'd better get started on all those new year's resolutions (like this one for example) or it will be waaaay too late.
Anyway, how's the weather where you live? I'm finally having a winter like those I've always wanted with freezing days and snowfalls. If you want to see what a typical day having fun outdoors looks like here, head on over to this photo my husband: Lispach Lupus.
So this past month's favorites are all about surviving the cold frigid temperatures with nonchalance.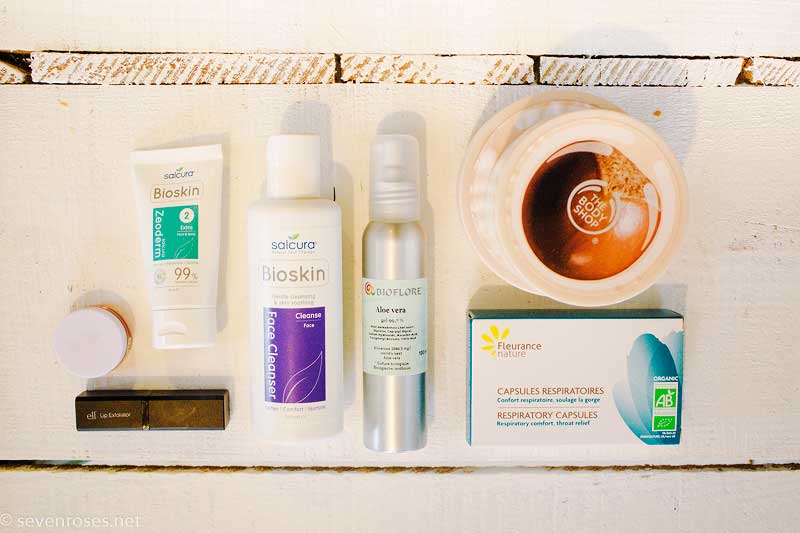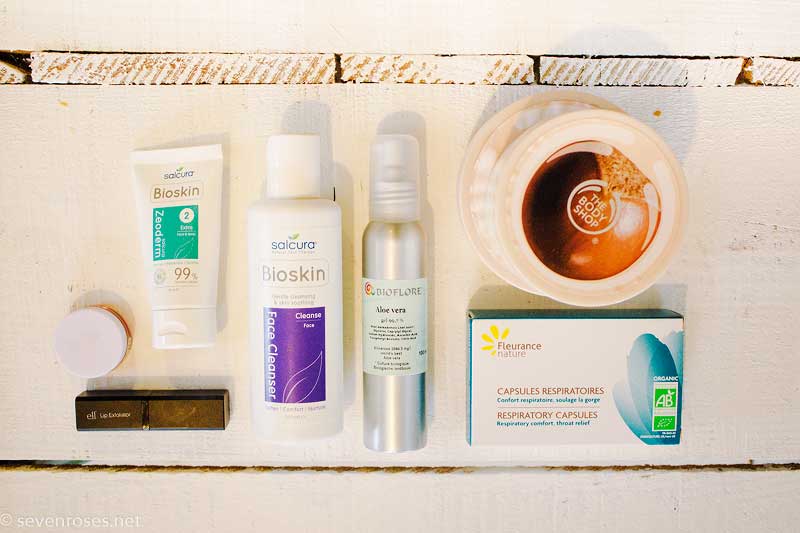 First up, Salcura bio skincare to rescue and soothe sensitive skin – I'm using and loving the Salcura Bioskin Zeoderm Skin Repair Moisturiser
*, a rich, nourishing cream that I apply at night in a thick layer, as a hand mask, in order to balance the ph after being outside in the cold, doing the dishes etc.etc. At night I also use the Salcura Bioskin Face Cleanser
*, a low foaming face wash that is free from SLS and harsh chemicals while being packed full of omega oils and skin conditioning ingredients. I love how it calms and softens the skin and leaves it soft, supple, and clean, ready for a night of rest. I also enjoy its list of ingredient like Starflower Essential Oil, Green Tea Leaf Extract, Witch Hazel, Sunflower Seed Oil, Sea Buckthorn, Argan Oil and more.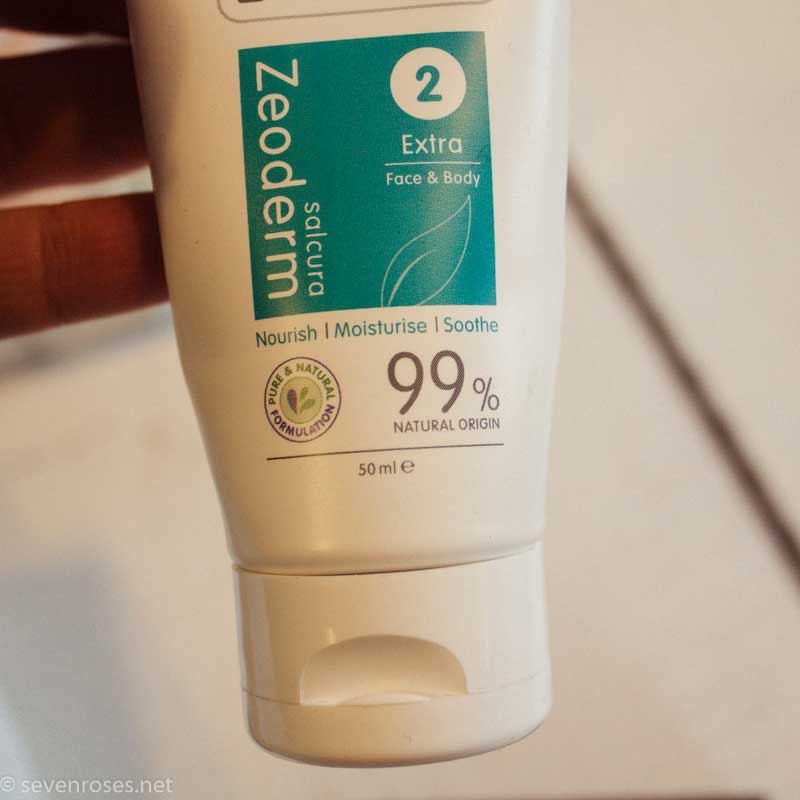 The other product I've been applying religiously is Bioflore's Aloe Vera gel. I think that of all the Aloe Vera gels I've tried in my life, this must be the best I've used (second only to cutting up leaves directly from the plant): it absorbs rapidly leaving chapped, cold-exposed, moisture deprived skin smooth and silky. I use it morning and night as a serum, after an eau florale and before the face oil/moisturizer. I've bought it through the Slow Cosmétique website that I highly recommend if you are in France and look for natural skincare products.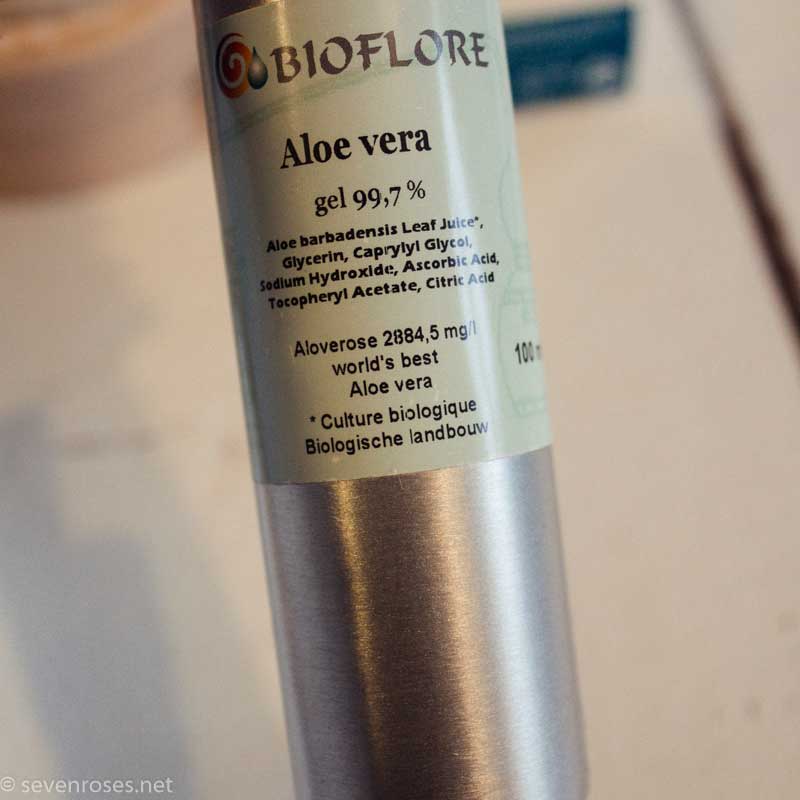 Speaking of chapped skin, if your lips are sensitive to the cold, you need to scrub them during winter. It might sound counterintuitive, but the most effective way to heal your lips is to delicately scrub away dead skin and hydrate therefore creating the perfect environment for them to heal. I'm loving this little duo by Elf that I got during a mini haul: Lip Exfoliator
* & Lip Balm Tint
*. I know you can make a lip scrub at home, and I often do it (just mix coconut oil & sugar) but this readily available lip scrub also has Vitamin E, Shea Butter, Avocado, Grape and Jojoba Oil to nourish and protect while on the go. Did you know scrubbing your lips (gently!) is also a great way to plump them? Use it 10 minutes before applying makeup or as part of your nighttime routine, always followed by a lip balm.
For the day, this little pot of tinted lip balm in Grapefruit is my favorite as it hydrates thanks to Coconut, Grape, Shea Butter and Rice Wax and leaves the faintest ruby tint à la "your lips just better" ;-)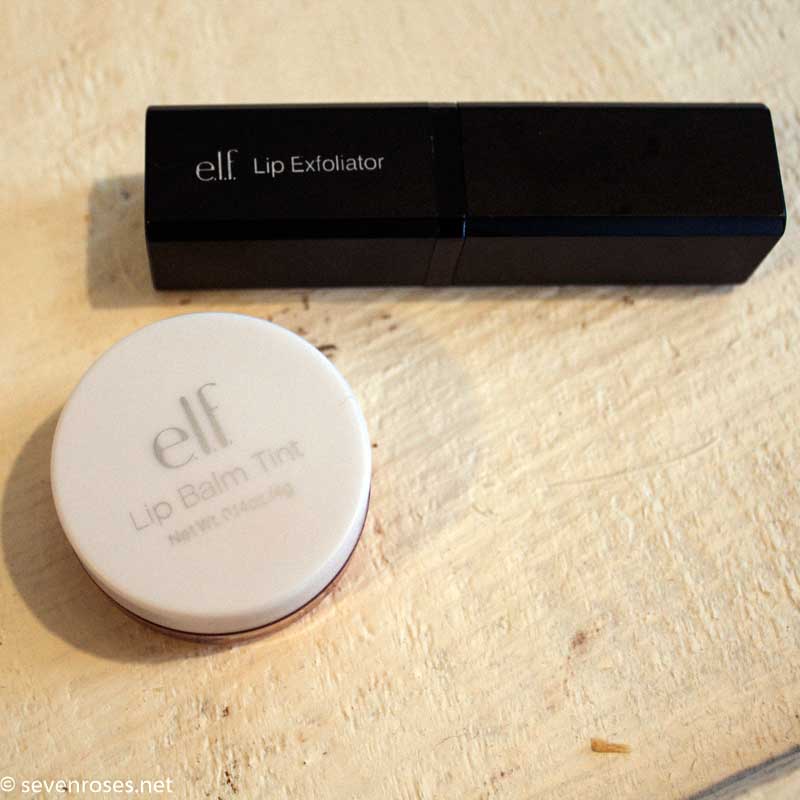 Moving on to body, it's been years since I last had a The Body Shop product and I remembered their body scrub and body butters like a dream. After all these years passed, the sensations haven't changed, I still LOVE those products. My favorite body line is the ultra nourishing Karité or Shea Butter. The scrub smells amazing (you might be tempted to eat it :-P but don't) and the butter feels so rich on the skin, just what it takes after being outside in the cold or a warm shower, all those situations when your skin turns red and feels super sensitive.
Say what you will, but brands that clearly state they not only do not test on Animals, but they are actually against it, always have my uttermost respect.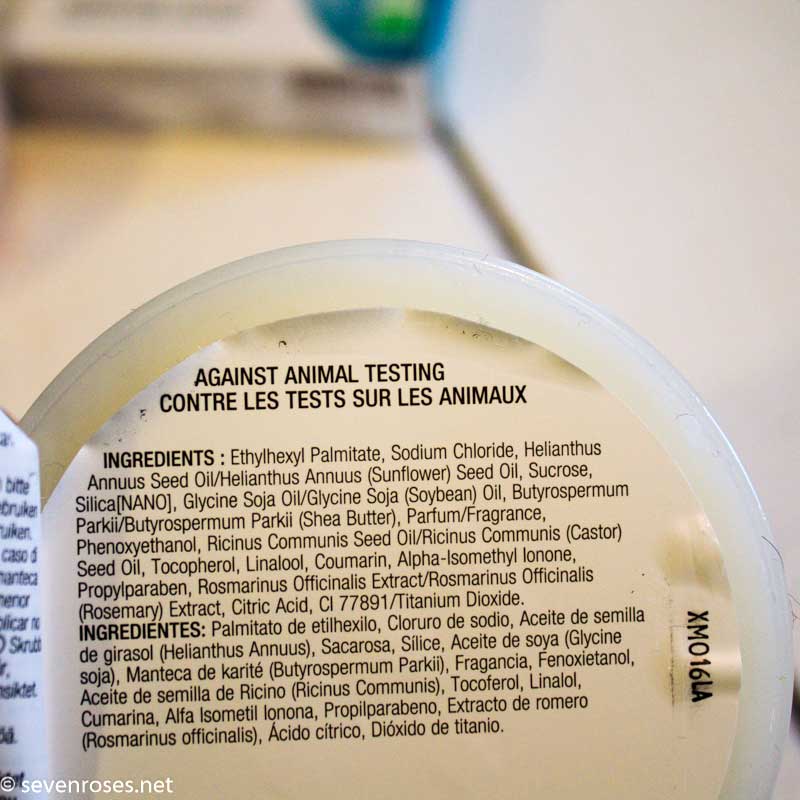 One last favorite. Cold weather obviously doesn't only affect our skin, but our health, too. Ever since going Vegan more than 3 years ago I've only had the flu once and overall my health has improved enormously (more about this later on). But some mornings I wake up with a sore throat, and that's when the Respiratory Capsules by Fleurance Nature come in handy. I've never had throat capsules that you ingest before. Since these contain essential oils (particularly ravintsara for its antimicrobial effect, thyme used for coughs and bronchitis, and eucalyptus for its therapeutic properties) they are to be swallowed and they work from the inside. I've noticed that the burning sensation goes away within 15 minutes of taking one of these in the morning. Even when being outside at -11, I've managed to keep any sore throat symptoms at bay. So this is definitely a must-have in my natural pharmacy from now on.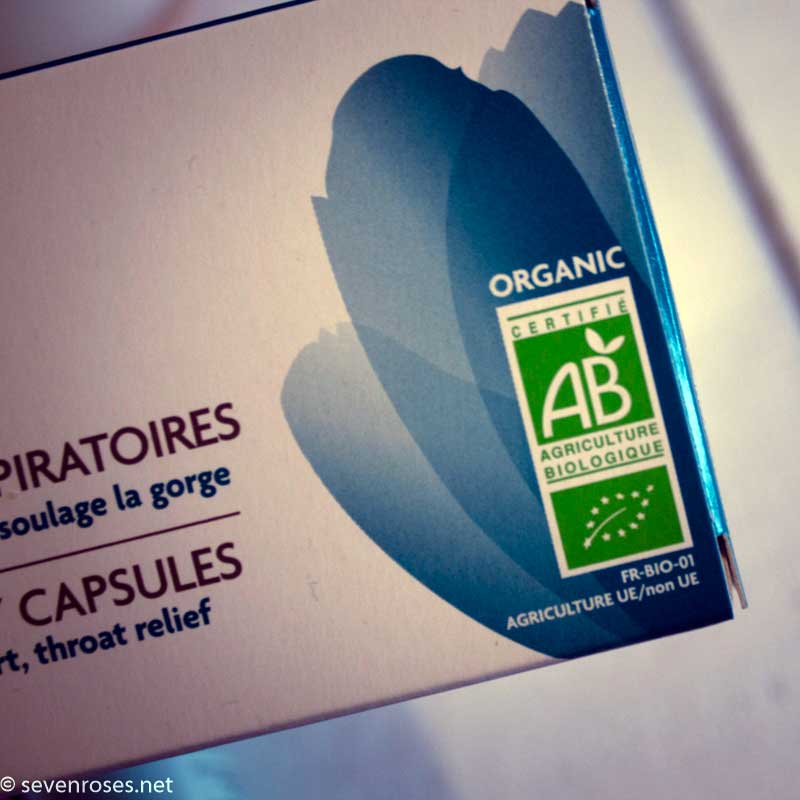 So that's it, these were my fave for the past month. What are some of yours? Let me know in the comments :)
*Disclosure: SevenRoses.net is a participant of several affiliate programs. If you click on any of those links, which are known as "affiliate links", and make a purchase within a certain time frame, SevenRoses.net will get a small commission. The commission is paid by the third parties, not by you! By purchasing an item through one of our links you are supporting our efforts here at SevenRoses which we are so grateful for. All opinions and ideas are my own. I am very selective about the brands I promote and endorse. I only promote items that I personally use, genuinely love and want you to know about too! Thank you!
Save
Save