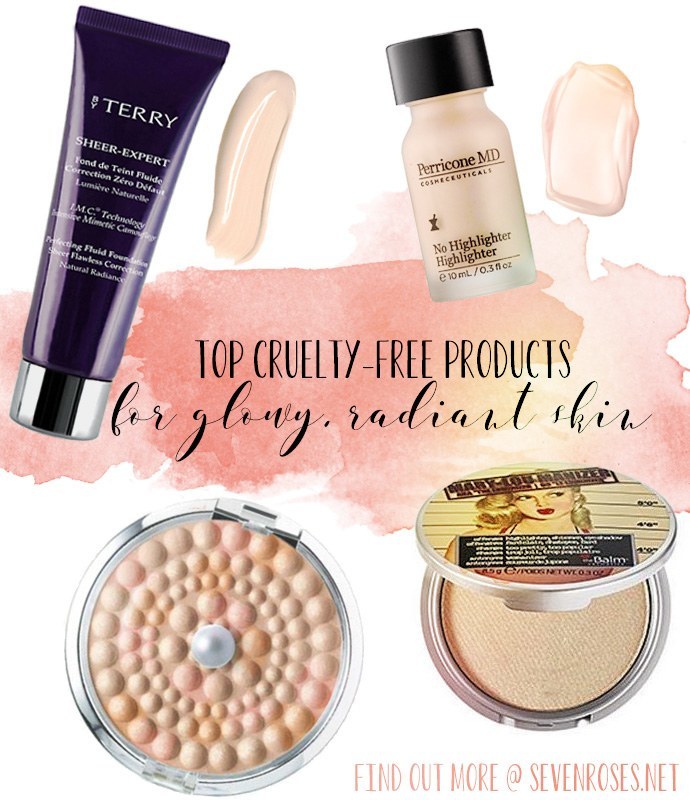 Today I want to share with you my top 5 cruelty-free products for glowy, radiant skin that will help you in your quest for beautiful, glowing skin. If you know me, you know that I like to keep things pretty simple for everyday looks, and I feel that healthy, radiant, flawless skin is all you really need to feel beautiful. When you have a good-skin day, you don't even feel the need to apply tons of makeup (unless you really want to). But please do remember that skin, being the biggest organ of your body, cannot simply look healthy if you don't feed it the right way: a plant-based, Vegan lifestyle will help you enormously when it comes to clearing up skin problems and giving you a healthy, natural glow from within. I speak from experience!
So I thought that today I would talk you through my top 5 products to achieve a radiant, glowing skin and having a flawless face. But first and foremost, always moisturize, drink plenty of water, stay away from animal fats and dairy, and get as much sleep as you can. Duh!

As a moisturizer, my got-to product is actually a freshly-made concoction that you make each morning right in the palm of your hand: 1 pump of aloe vera gel and a few drops of your favorite oil (I'm using hemp oil from Les Noces de K.na in this moment, you can read more about it in my visit at the Salon & Bio post). Aloe vera gel and oils form an emulsion that is just the perfect consistency and texture to give yourself a mini-massage while it gets absorbed into the skin. The finish is smooth and glowy and it leaves the skin feeling hydrated and ready for the day. If you want, you can read about my favorite skincare oils.

So aloe vera gel + oil creates the perfect canvas for whatever comes next: be it a no-makeup day or a full face of products. For days when you don't even need/want to apply makeup, there's one little product that will do the trick and it comes from a big brand that you might not expect to find in a cruelty-free list: Perricone M.D. I've e-mailed them directly to ask confirmation and this was their UK customer care answer:
I confirm you that Perricone MD is a Cruelty Free brand.
Perricone M.D. recently came out with a no-makeup skincare line, in other words the benefits of skincare plus the coveted look of no-makeup perfected skin. In this range my attention goes to the universally flattering Perricone MD No Highlighter Highlighter
* which subtly accentuates cheekbones while restoring the skin's natural health and inner radiance with a cocktail of powerful ingredients. This is what I reach for on days that I either don't apply any makeup at all, or I just want a sheer base and a little more brightness. So to use this, I just take 2 small drops, or rather 2 small dabs, lightly work it into the skin, and it gives the most beautiful iridescent toned finish for a radiant looking skin.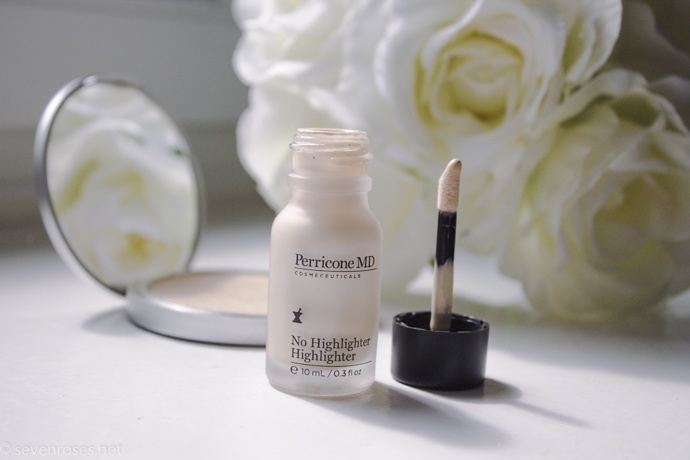 For those days when foundation is a necessity, I think that one of my favorites is the Everyday Minerals, Complexion Power, The Ultimate Makeup Wardrobe Set**, the secret for even, luminous, flawless skin correction and natural radiance. Each product can be used under or ver your makeup, but frankly when using this there's no need to actually use a heavy foundation. What I love about this kit is that these purse-friendly minis camouflage pores and conceal shine while color-correcting and light-infusing your skin for the most natural, amazing finish.

After or instead of foundation, I like to dust just a little bit of Physicians Formula Powder Palette**, a unique palette of multi-colored pearls that create an instantly glowing complexion and a perfectly even skin tone while protecting the skin with antioxidant properties. It has just such a silky feel to it, and it's so nice to apply and wear on the skin. I just like to take a really big fluffy brush and dust it off my face. It's a beautiful, affordable product.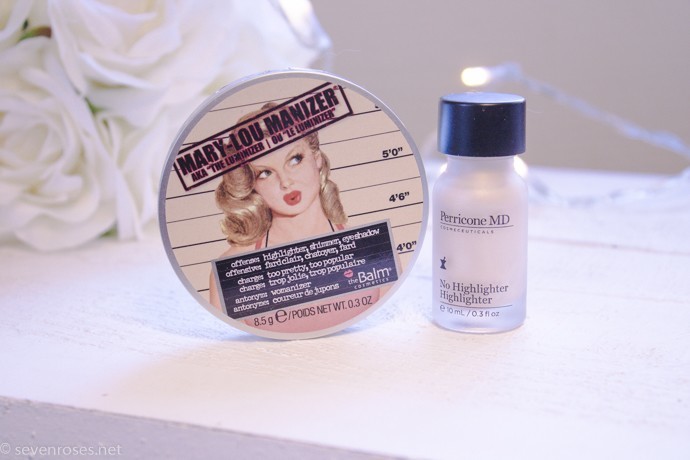 Starting from a no-makeup product, we end on the opposite side of the spectrum: when it comes to highlighters one of my all time favorites in terms of radiance must be theBalm Mary-Lou Manizer: a honey-hued highlighter, shadow and shimmer which beautifully diffuses light to your skin so that it looks softer while adding a gorgeous, pigmented glow. This is pretty much a in-your-face highlighter, depending on how much or how little you use. Either way, it's a beautiful, cruelty-free, fun product to use. Apply it on all the high points of your face where the light hits (cheekbones, nose bridge, cupid's bow, brow bones) but a little goes a long way: it is insanely pigmented! It has the most beautiful radiance to it and it gives your skin a healthy, glowy finish.
And what about you? What are your secrets to a healthy glowy look? Or maybe you prefer a matte finish? Either way, let me know in the comments, so we can all learn from each other ^.^
Did you enjoy this post? If so I would love for you to share it! Thank you! ♥
*Disclosure: SevenRoses.net is a participant of several affiliate programs. If you click on any of those links, which are known as "affiliate links", and make a purchase within a certain time frame, SevenRoses.net will get a small commission. The commission is paid by the third parties, not by you! By purchasing an item through one of our links you are supporting our efforts here at SevenRoses which we are so grateful for. All opinions and ideas are my own. I am very selective about the brands I promote and endorse. I only promote items that I personally use, genuinely love and want you to know about too! Thank you!
**I love shopping at iHerb and you will too :-) get 10% off your entire first order by using my exclusive coupon code NOC3601