In these are crazy times we're living, what could be more natural than wanting to reconnect with nature when everything around us seems so fragile? So let's find out 5 easy ways to reconnect with nature when you're stuck at home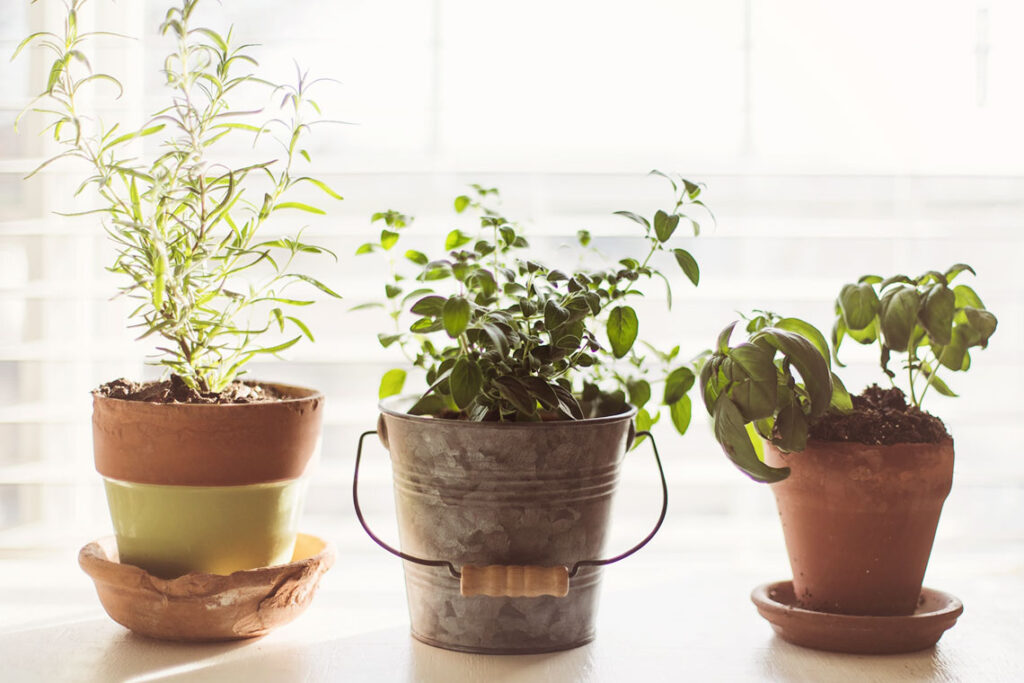 Hello my beautiful friends.
I hope you're all safe at home, waiting for this crazy moment to pass by. Life as we know it has been changing at a rapid pace, but what if this period of forced withdrawal offered us an invaluable gift? The gift of time, of slow living. In this area, nature offers us the greatest example to follow, slowness in its most beautiful form!
If you find yourself feeling lost, sad or apathetic because of social distancing, self isolation and the constant pour of anxiety-inducing news, it's important to rekindle a connection with nature, even inside the safety of our homes, even when you can't immerse yourself in a forest or a park.
Nature gives us strength, it allows us to believe in better days, it gives us hope, it soothes the body & mind, and lifts our mood . So here's a small selection of 5 ways to reconnect with nature from home. Little things we can do to bring back some happiness and serenity, which are crucial to keep our mental sanity during these crazy times.
So let's find out 5 easy ways to reconnect with nature when you're stuck at home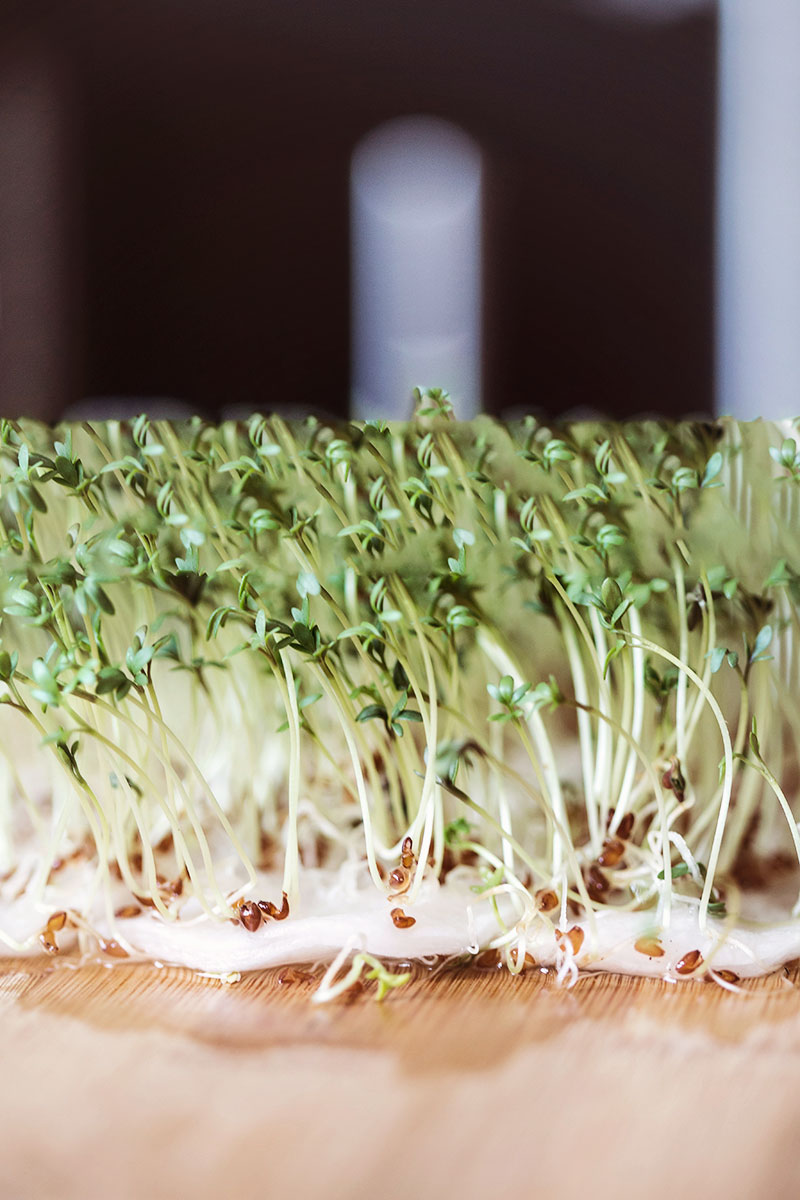 Grow microgreens
If you're looking for a new hobby that will help you reconnect with nature from home, microgardening is the perfect answer.
Not only growing your own sprouts and microgreens may be one of the most cost-effective ways to improve your diet, but also following the process of growth from a seed into a microplant and harvest it when it's ready is nothing short of a miracle.
Because the seeds when sprouted contain all the rich nutrients to grow a whole plant out of them, they are pack-full of vitamins, proteins and antioxidants, in such a concentrated form that a tablespoon each day is enough to greatly improve your health.
Check out Hamama for everything you need to grow microgreens, from seed kits to reusable grow trays and bamboo frames.
Grow edible flowers, on your window sill
They are beautiful, colorful and edible, too. I've dedicated a whole post to edible flowers (and more will come) so you know I'm a big fan! And  the idea of growing your own, indoors, is really exciting.
Ask yourself: when was the last time you ate something that didn't come straight out of a package? When was the last time you developed an appreciation for everything Mother Nature is doing for us?
Urban Leaf offers kits that include Marigold, Cosmos and Zinnia Seeds that you can set up in less than 60 seconds, and that will provide you with 5-6 months of fresh, edible flowers to enrich your salads and make your smoothie bowls oh so Instagram worthy! All you need is 3 empty glass bottles and they provide the rest.
Get free shipping over 20$ at Urban Leaf
Listen to natural sounds
Even if we can't take long walks in nature, we can still close our eyes and let ourselves be transported among grassy fields or on a seashore by soothing sounds. This is one of those cases where nature and technology can coexist: listening to the sounds of nature is a great way to truly connect with the environment around us.
I personally love to listen to such sounds when I want to meditate, relax or fall asleep as they can greatly help us relax and calm down. Especially when you start to suffer from "cabin fever" this can be a quick fix.
Last year Fabien and I started a project called "The Burrow ASMR" and our intention with it is to create ASMR video soundscapes to escape into nature. You can listen to our mid-summer evening walk here
We have many more recordings already but we just never found the time to sit down and edit the videos. Let me know in the comments below which type of ASMR atmospheric soundscapes you'd like next ;-)
Make time to watch the sunrise or sunset everyday
No excuses: even if you're working from home I'm sure you can make time to watch the sun rise or go down every day, depending on your schedule. This is such an easy and excellent way to get in touch with the rhythms of nature and the seasons.
So even if you can't enjoy a sundowner on the beach, I'm pretty sure you still have a backyard, a balcony or a window. That's all you need to witness the sky turning orange then purple then indigo and breathe deeply.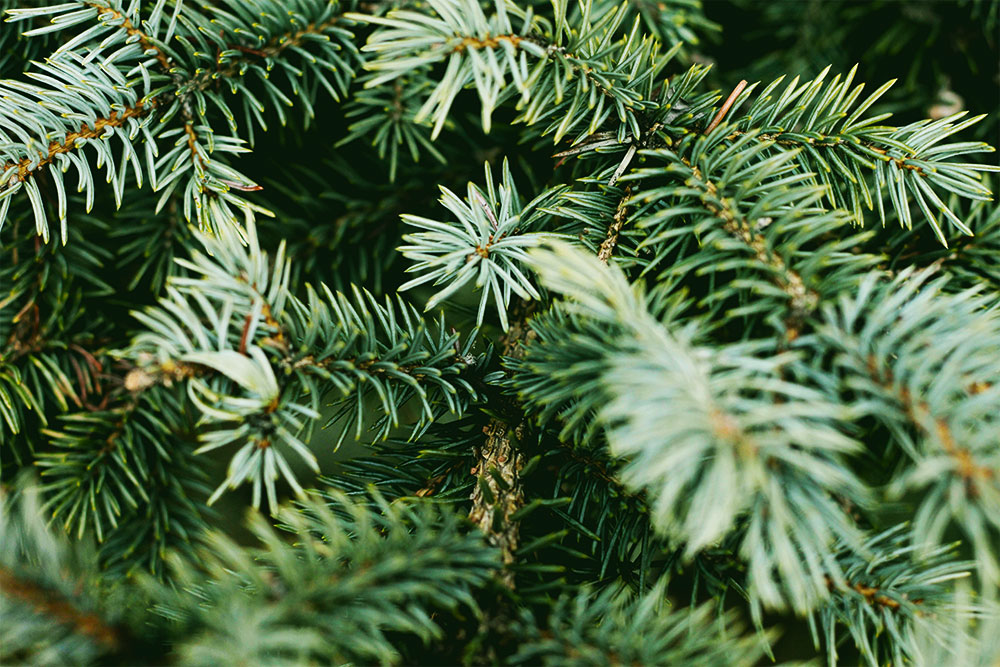 Breathe a forest
You might not be able to take a walk among the tall trees right now, but you can still benefit of Shinrin Yoku thanks to  essential oils.
A study conducted by the University of Kyoto, in Japan, wanted to deepen the link between psychophysical wellbeing and outdoors setting, thus discovering that the Japanese tradition of taking a relaxing walk among the trees (known as Shinrin-Yoku or "forest bathing") can significantly help to  reduce levels of anxiety and stress, especially if the walk takes place in a pine forest, whose aroma is often associated with purity, Christmas and happy moments.
Diffusing essential oils derived from trees can have similar soothing effect on our brains. For example, you can reduce your anxiety with Pure Atlas Cedarwood Essential Oil. You can also read about the The top 5 smells that will make you feel happy here.

I hope you enjoyed reading about the 5 ways to reconnect with nature from home. And I hope I managed to show you that even if you can't leave the safety of your own home right now, there's still ways for you to welcome Mother Nature into your life.
Remember to take care of yourself and stay optimistic, the future is full of promises! And don't forget to pin this post to share the love ♥
I wish you a love-filled day, stay safe xoxo