With these Easy Vegan Summer lunch ideas your next healthy, yummy and amazing meal is just minutes away!
Hello my beautiful friends!
Technically it's still Spring, and yet here temperatures have been rising so quickly that most days it feels like Summer.
I am a firm believer that warmer months are for taking it easy in the kitchen, that's why today we're going through some amazing quick and easy Vegan summer lunch ideas that will be ready in under 10 minutes. With these recipes, you won't have to spend time at the stove, and you will have time to do all the wonderful things Summer days are made for: outdoor adventures, fun activities… or alas, work & study ;)
[tweetshare tweet="No time to cook? These Easy #Vegan Summer lunch ideas are just minutes away! Perfect for busy days or for the lazy cook ;)" username="sevenrosesblog"]
Whether you are staying at home with the kids or working a full time job, make your Summer meal planning really easy with 10 of our favorite summer lunch recipes – with everything from 5-minute Tacos to Pad Thai Zucchini Noodles and Walnut flax burgers, summer lunches will be fun, healthy and delicious!
In order to compile this Easy Vegan Summer lunch ideas collection I've gathered the best recipes out there by a few fellow bloggers. Copyright of the images used belong to their owners and are linked with each recipe: I invite you to visit their sites, leave a comment and give these recipes a try. Be sure to scroll all the way to the end so you don't miss any of the great ideas. And don't forget to pin your favorites as you go. Enjoy!
Easy Vegan Summer lunch ideas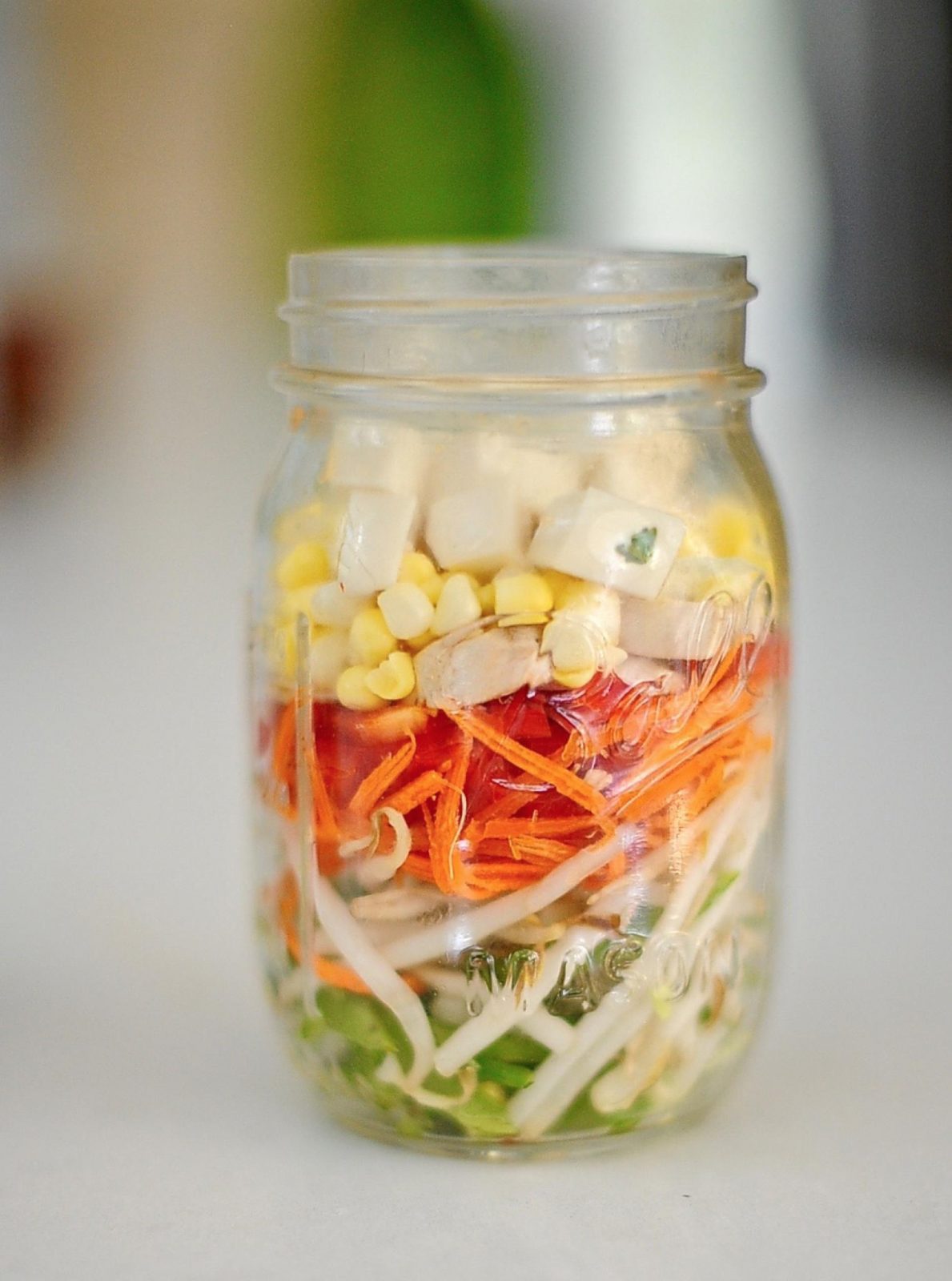 1. MASON JAR MISO SOUP (VEGAN) by Sunnyside Hanne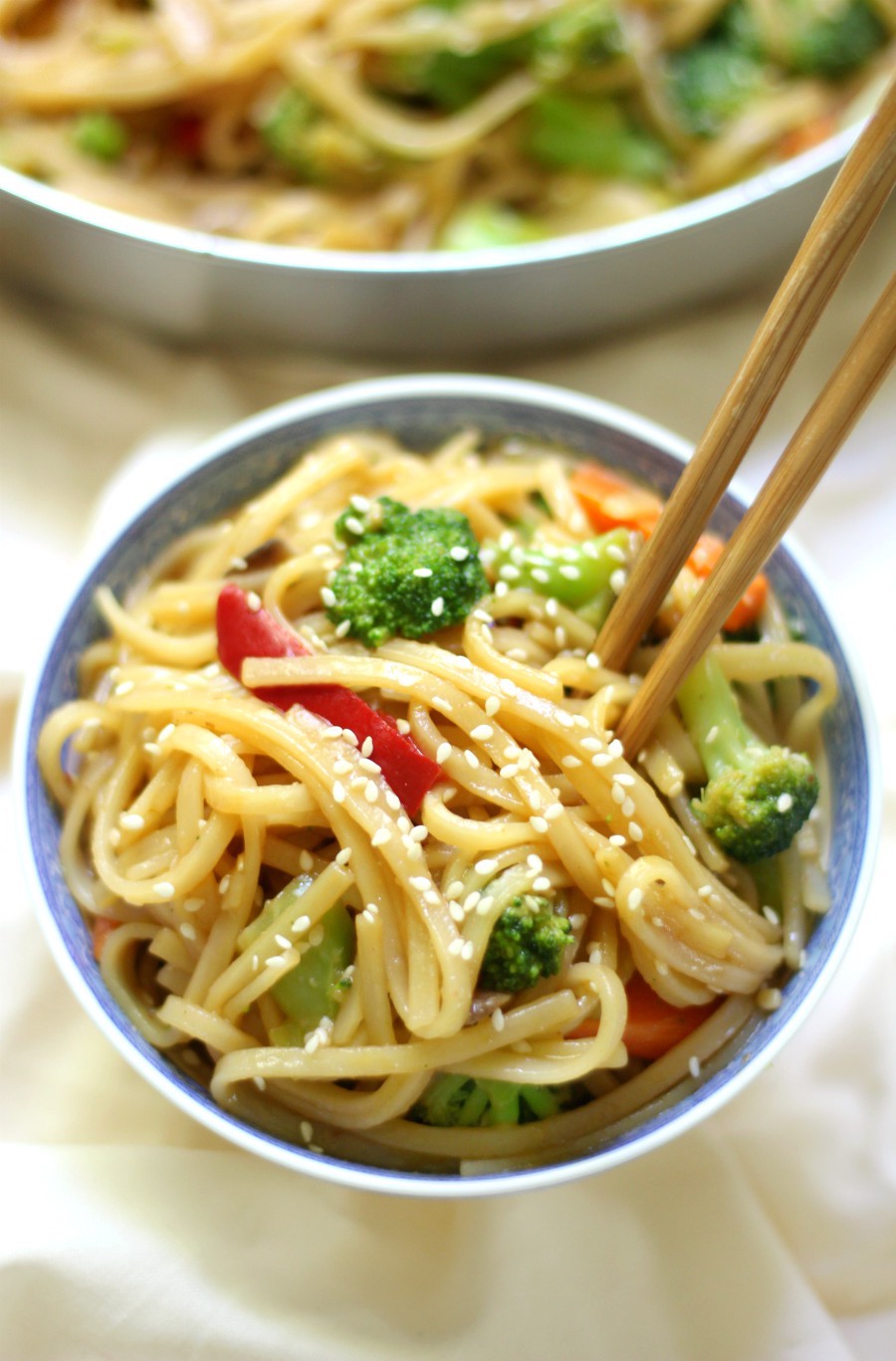 2. 10-Minute Gluten-Free Vegetable Lo Mein (Vegan, Allergy-Free) by Strength and Sunshine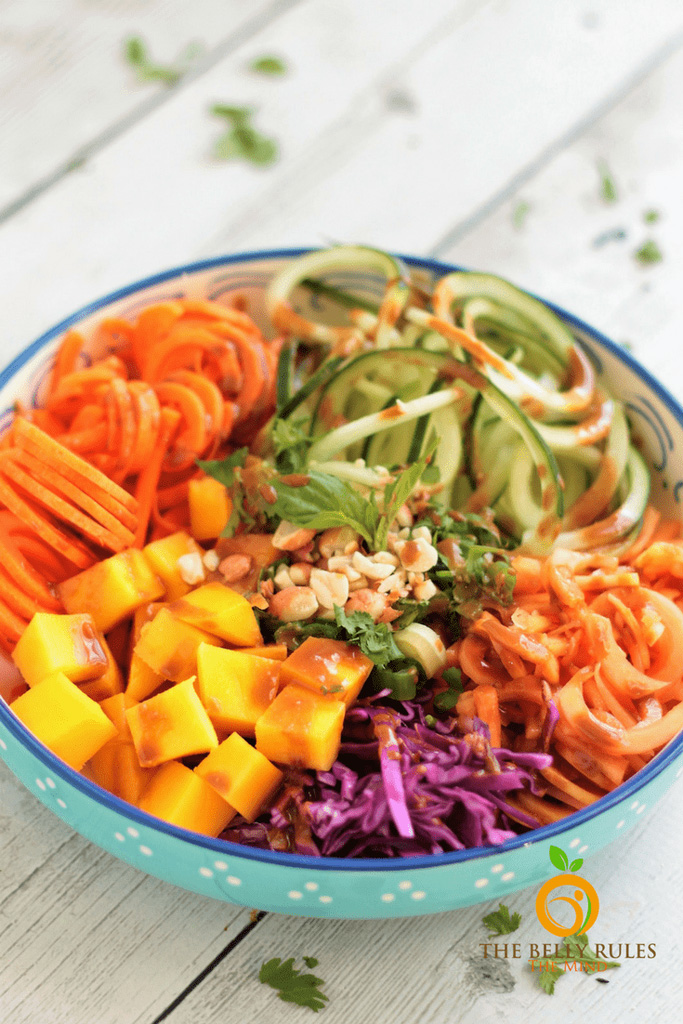 3. Rainbow Thai Spiralized Salad (V+GF) by The Belly Rules the Mind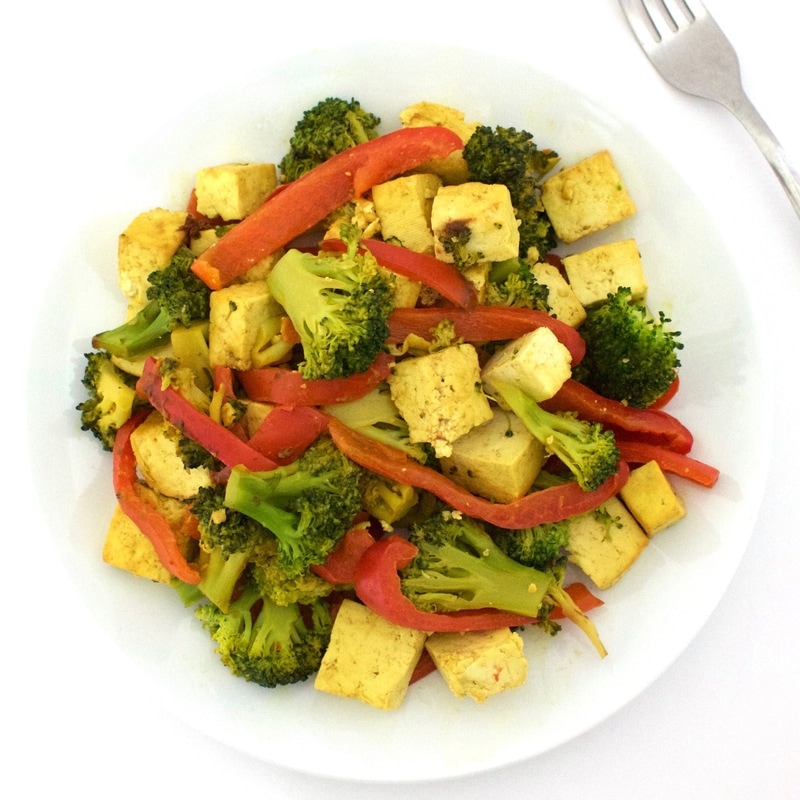 4. Broccoli, Red Pepper & Tofu Stir Fry (Vegan, Gluten-Free, High-Protein!) by Vegannie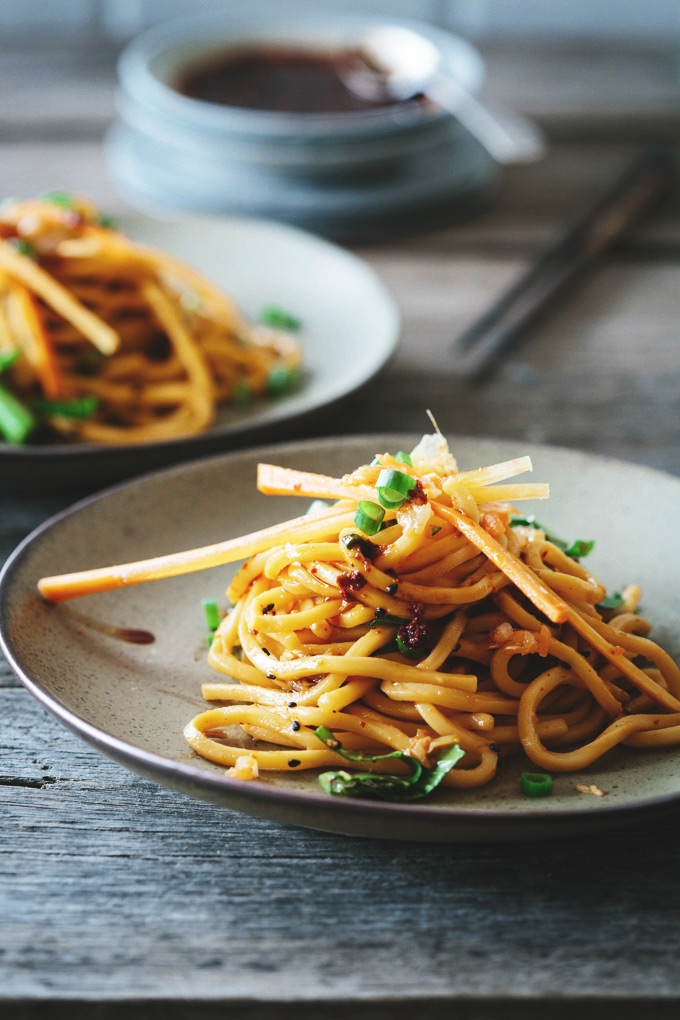 5. SPICY 10-MINUTE KIMCHI NOODLE SALAD by My Goodness Kitchen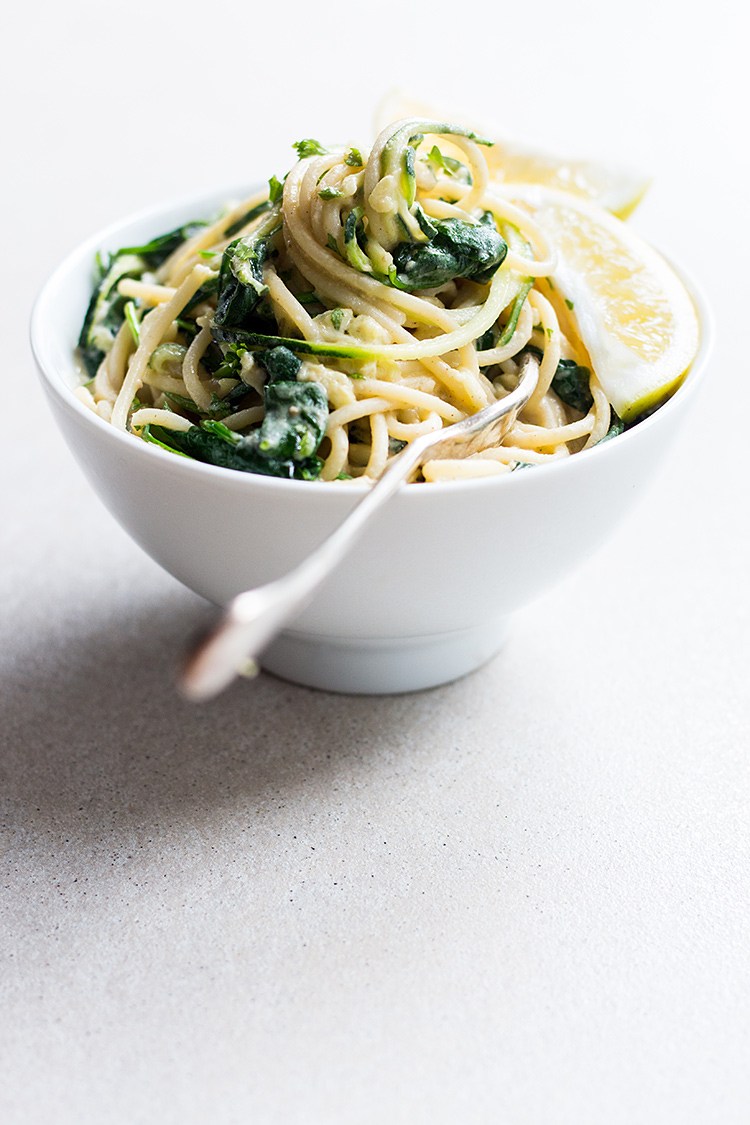 6. 10 MINUTE HUMMUS PASTA WITH ZOODLES, GREENS AND LEMON by Quite Good Food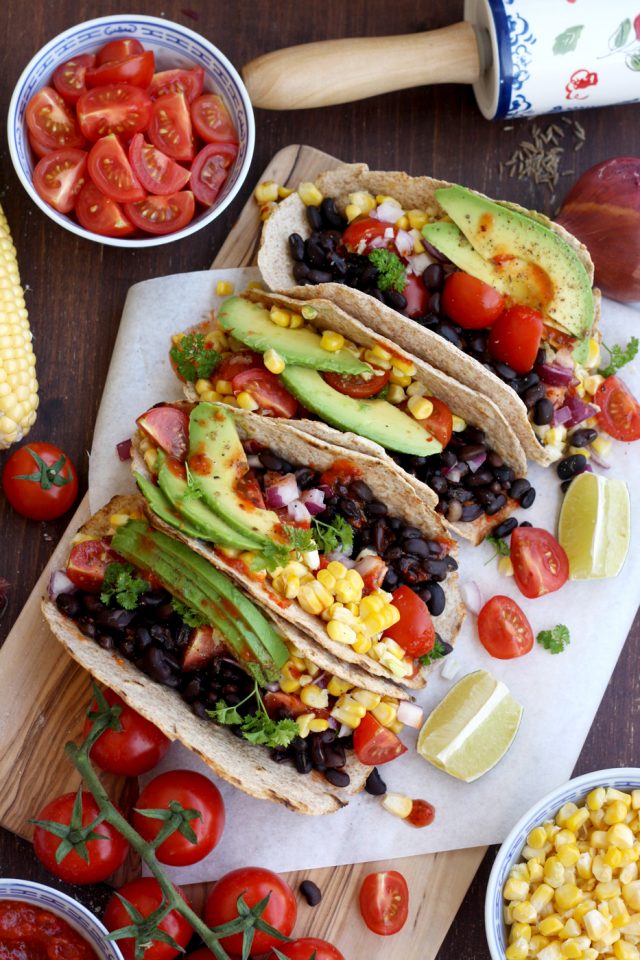 7. 5-minute Easy Vegan Tacos by Happy Kitchen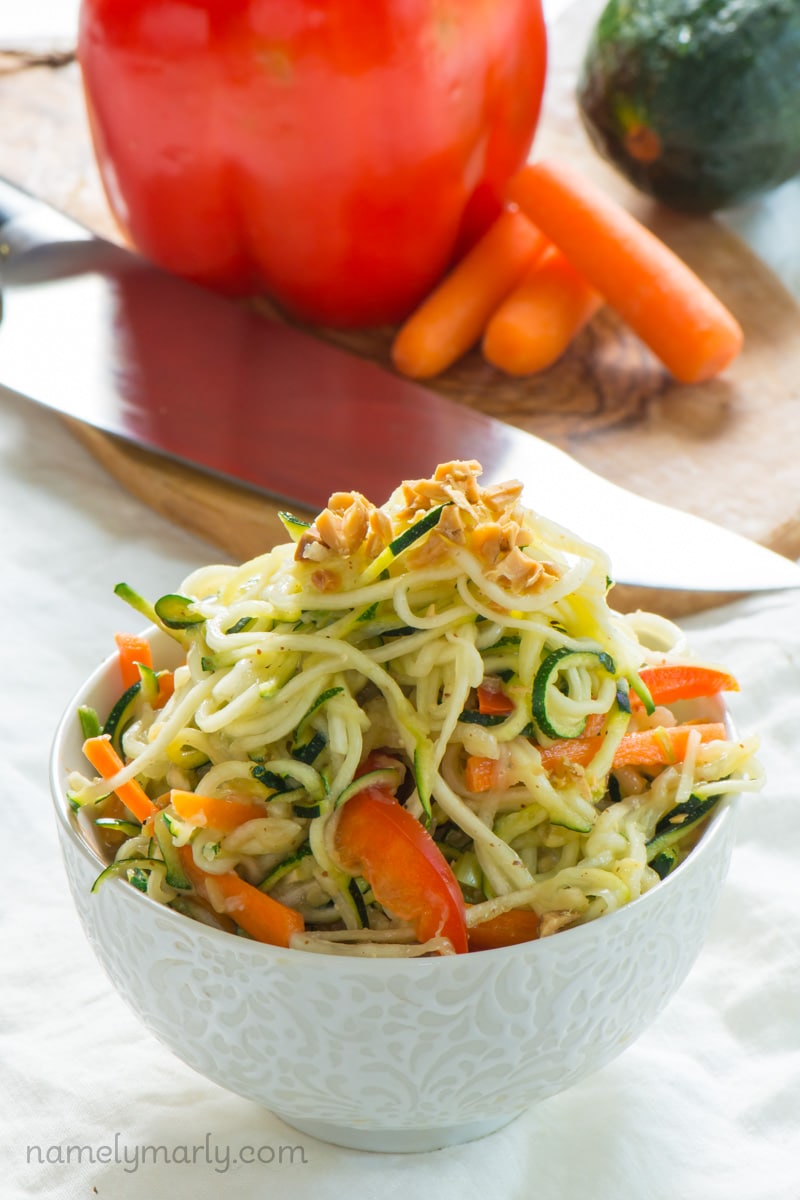 8. 10-Minute Vegan Pad Thai Zucchini Noodles by Namely Marly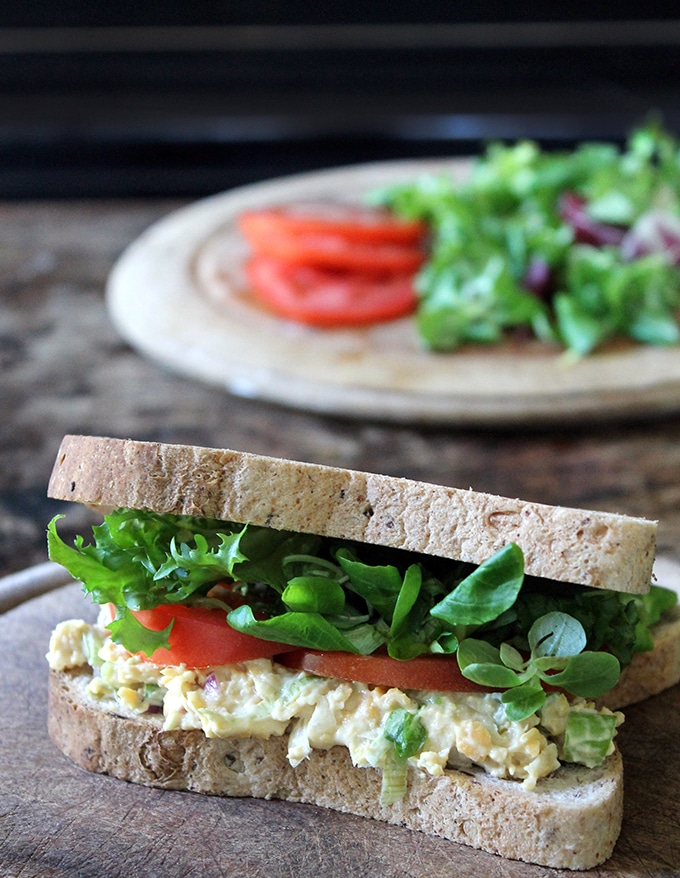 9. VEGAN TUNA MAYO (TUNA SALAD) SANDWICH by Veggie Desserts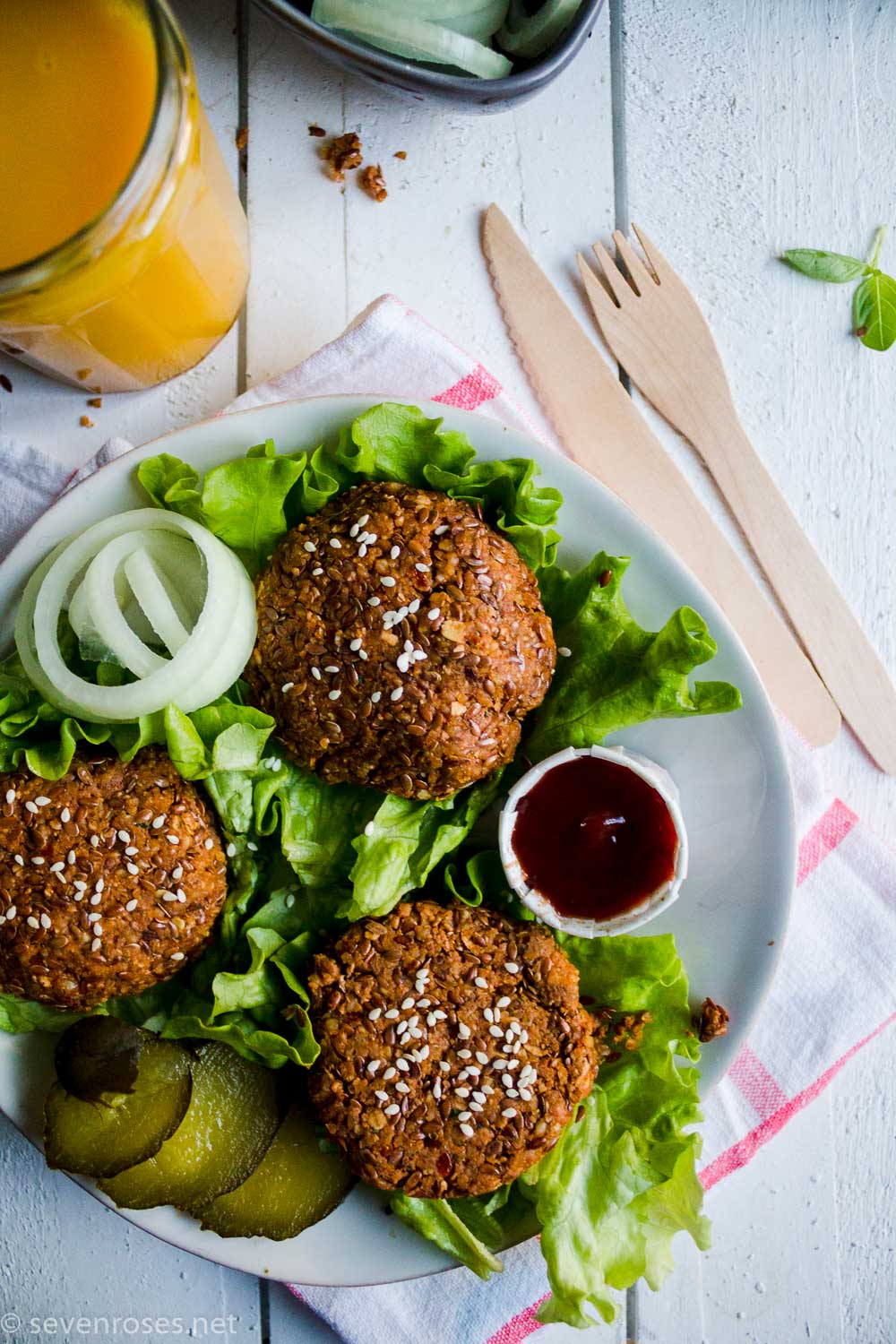 10. Walnut flax burgers (from Vegan Weight Loss Manifesto) by yours, truly!

And that's a wrap! By now you should have plenty of Easy Vegan Summer lunch ideas for when you're out of inspiration in the kitchen. These 10 gourmet meal ideas are fast and easy to make, for colorful, yummy and balanced meals in 10 minutes or under!
I hope you enjoyed this post, and if you did don't forget to pin it and spread the love ♥ And please let me know in the comments what's your go-to easy meal when you don't feel like spending lots of time at the stove?
I wish you a love-filled day
xoxo