Special contribution by Jackie
Here's how to create a nutrient-dense, plant-based Vegan "bone" broth to promote healthy blood pressure, and support overall wellness.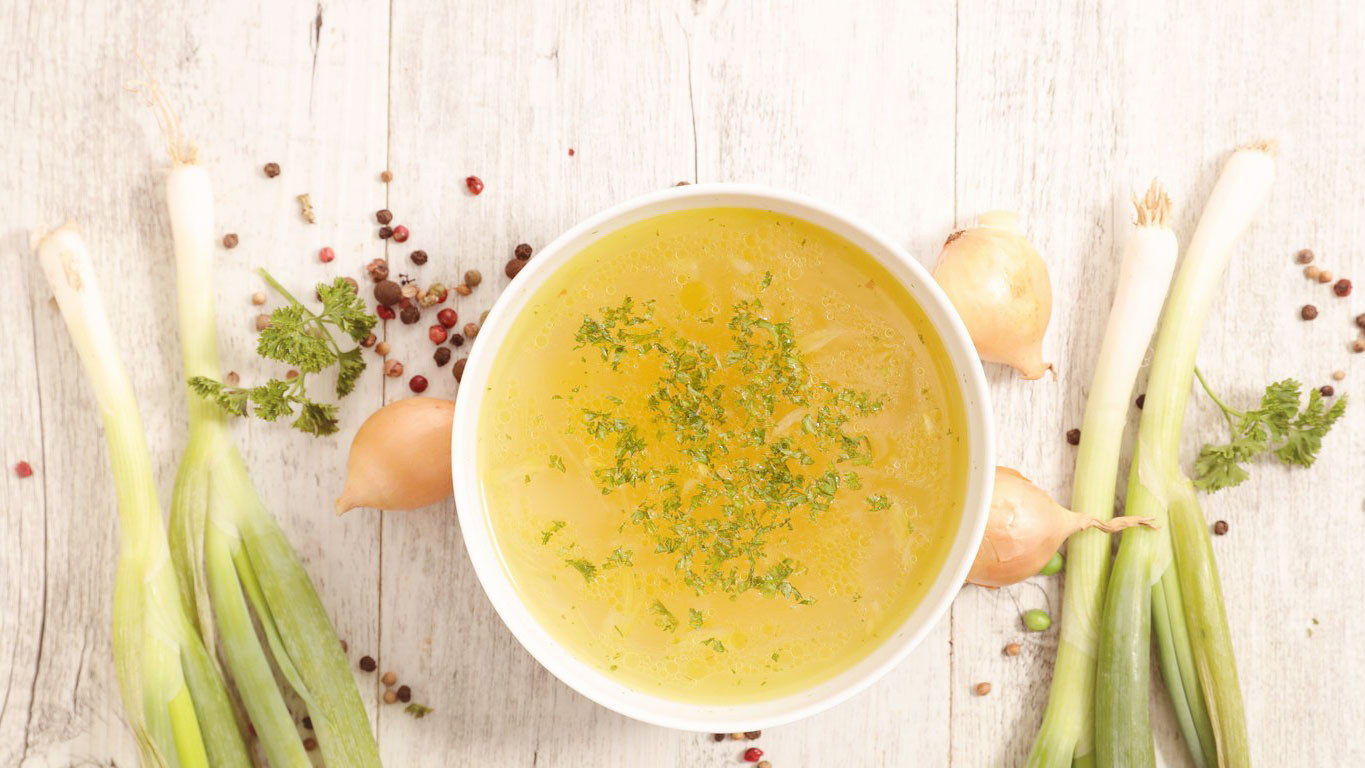 Did you know that embracing a Vegan diet can cause 500 of your genes to change (for the better) within three months of making the switch? Elizabeth Blackburn, a Nobel Prize winner, found that this can
"prevent disease [by] turning off genes that cause cancer, heart disease, and other illnesses."
Even when nutrient-dense recipes that are not plant-based appear tempting, it's always best to find a Vegan alternative.
One relatively new health trend is the use of bone broth as part of one's wellness routine. As described on Prevention.com, traditional bone broth is typically made "by boiling animal or fish bones until they liquefy and release minerals, gelatin, and collagen." Despite the health advantages of this broth, it is anything but Vegan. Thankfully, there are some excellent alternatives available to the standard meat-based recipes. If you enjoy getting your plant-based nutrients in liquid form, explore some of the key components of making an incredible vegan "bone" broth.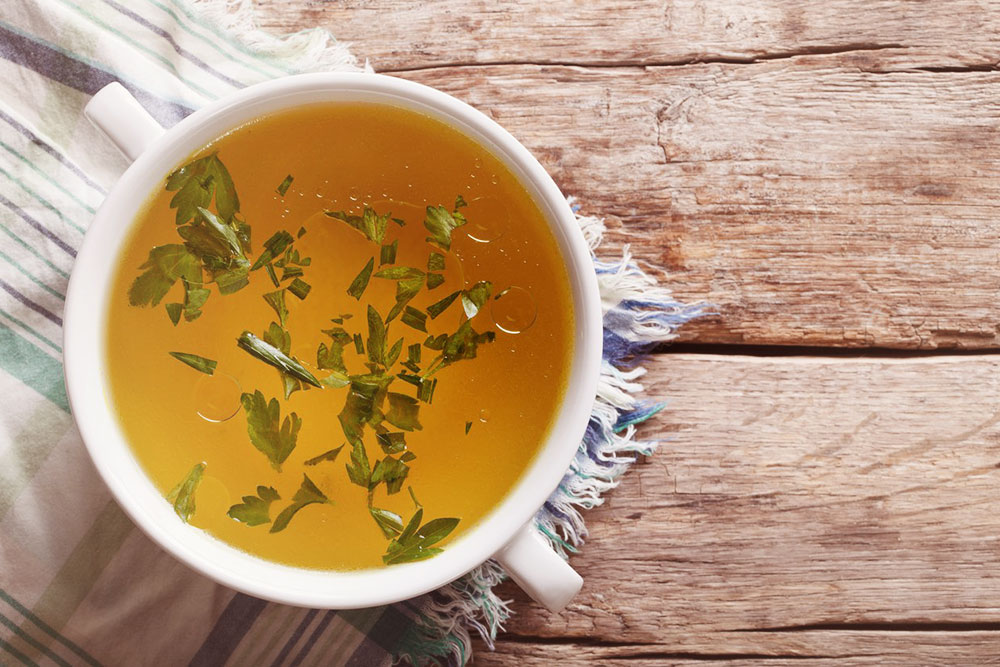 How to make Vegan "bone" broth
Use healthy oils
The American Heart Association states that "dietary fats are essential to give your body energy and to support cell growth." When looking to harness the benefits of drinking bone broth on a vegan diet, one of the most important steps is finding the right oil for your recipe. The right kinds of oils can enhance memory, boost the immune system, lower bad cholesterol, and improve heart health. Most vegan "bone" broth recipes found online and in cookbooks give you the option to choose which oil you prefer. Therefore, it is important to know which are the healthiest, and which are not. Some of the most nutritious choices include avocado oil, grapeseed oil, and coconut oil.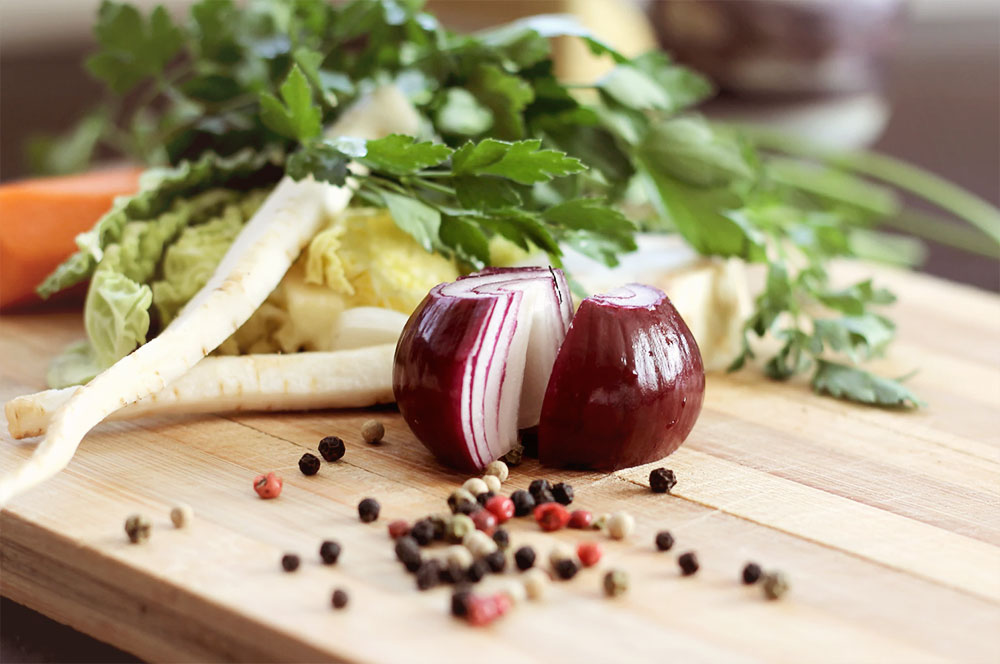 Include a diverse selection of vegetables
Vegetables of all kinds have been shown to reduce the risk of chronic diseases, promote healthy blood pressure, and support overall wellness. It's no surprise, then, that another crucial component of a good vegan "bone" broth is a diverse selection of vegetables. Although the recipe you select may have a suggested set of vegetables to include, feel free to swap in your favorites. Some of the best vegetables to include in your broth are celery, golden beets, carrots, greens, kale, and wakame (a type of edible seaweed).
Boost the nutrient content and flavor profile of your "bone" broth
To enhance the flavor and nutrient content of your "bone" broth even further, get creative with the spices, herbs, and liquids you choose to add. Want to supercharge your broth with even more vitamins and minerals? Be sure to add ingredients such as turmeric powder and the always vegan-favorite apple cider vinegar. Is your broth missing the right flavor? If so, ingredients such as bay leaf, parsley, soy sauce, sea salt, and/or black pepper could be just what your broth needs.
Don't miss out on the health benefits of bone broth simply because you are on a Vegan diet! Instead, create a nutrient-dense, plant-based "bone" broth in the comfort of your own home. Once you've made the perfect broth, enjoy its benefits by sipping it in between meals, or as a before bedtime treat.

Thank you Jackie for your Special contribution for all the SevenRoses' readers.
I hope you've all learned something interesting just like I did.
Don't hesitate to leave Jackie a comment and to pin this post to share the love ♥