Guest post by Helen
Do you want to eat healthier for a week and easily get rid of toxins? Here is a 7 day Vegan detox meal plan you'll love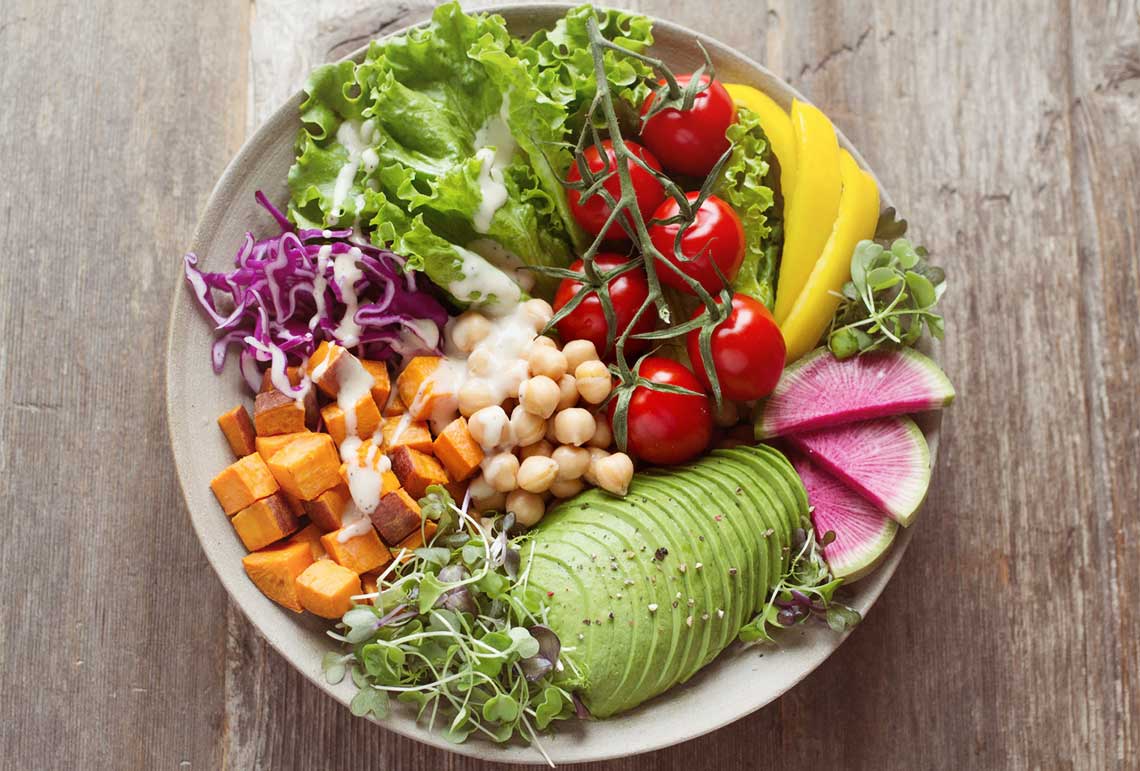 Toxins have a way of staying in our systems for a long time and the only way to get rid of them is through efficient detox diets. There are a lot of such diets advertised everywhere that you'd get dizzy trying to count them, but one thing's for sure – vegetables are good for you! One of the most efficient ways to get rid of dangerous toxins in your system is to try eating vegetable-based meals for at least a week. If you think that Vegan meals are boring, think again! We give you a seven-day veggie-based meal plan you'll love.
7 day Vegan detox meal plan: Monday
Start your week with delicious roasted veggie pitas and a bit of avocado dip.
The dip is easy enough: you need a couple of ripe avocados, a clove of garlic, a handful of cilantro, juice of one lime, a teaspoon of cumin, and 2 tablespoons of olive oil. Put the ingredients on the food processor and add as much water and salt as you want. You can also add a hot pepper if you'd like your dip to be spicy.
Prepare your veggies in the oven: cut cauliflower into small florets, rinse a couple of cans of chickpeas and arrange them on a baking sheet you'll put in the oven. Drizzle them with olive oil and season them the way you like: salt, pepper, garam masala, chili powder, cayenne pepper… After roasting them for 30-40 minutes, put them on pitas onto which you've spread the avocado dip.
7 day Vegan detox meal plan: Tuesday
On the second day of the week dive to the Land Down Under and find inspiration in their mixture of eastern and western cuisines.
Prepare a light tofu and vegetable stir-fry meal and add a delicious protein dessert in the end. Tofu is a wonderful substitute for chicken, and when you cook it with crunchy sugar snap peas and shitake mushrooms in a garlic-ginger soy sauce, you'll feel like you visited Asia.
Make dessert by blending a large frozen banana, 2 cups of spinach and 2 of soy yogurt, a scoop of best protein powder from Australia, and 3 tablespoons of chocolate chips (these are optional). Just make sure you add the ingredients in this order or the powder will get stuck to the sides of the blender.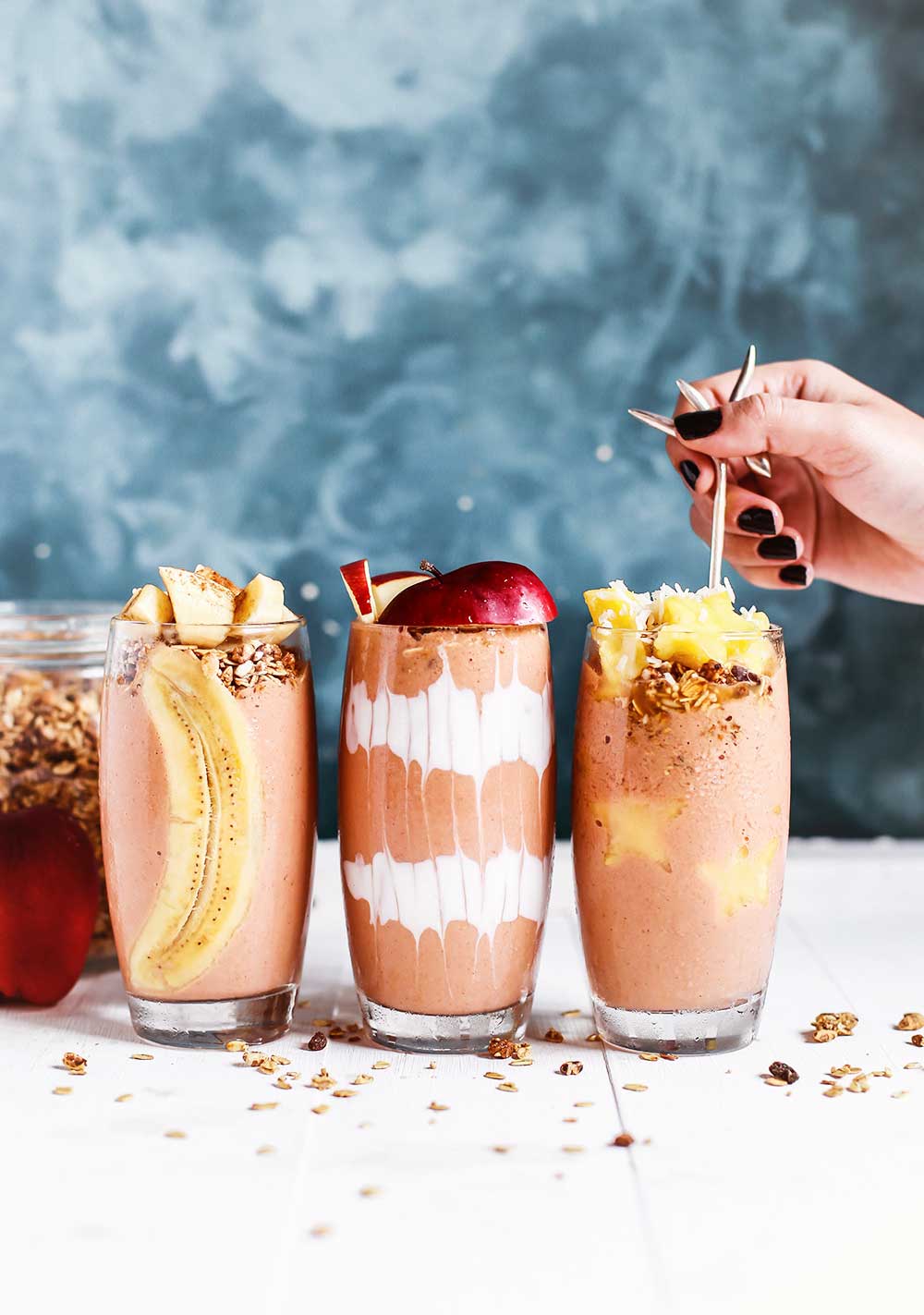 7 day Vegan detox meal plan: Wednesday
The middle of the week is reserved for a creamy Indian classic – curry!
Put a yellow onion, 3 cloves of garlic, a piece of ginger root, a jalapeno pepper, and ¼ cup of cashews in the blender with half a cup of water and make a puree. In a small bowl mix spices: curry powder, ground turmeric, garam masala, coriander, cinnamon, sugar, salt and pepper, and cardamom. The puree goes in the hot pan, you add spices, and cook for a couple of minutes. Add tomatoes, coconut milk, soy yogurt, potatoes, peas, carrots, and green beans. When finished, serve it with naan bread. 
This is the short & easy version, but head on over to Maninio to find the best 30+ Vegan Curry recipes
7 day Vegan detox meal plan: Thursday
Buffalo wings – veggie edition!
In a large bowl, mix a hundred grams of flour, a teaspoon of paprika and salt, 2 teaspoons of garlic powder, a pinch of pepper, and ¾ cup of soy or coconut milk and stir it well. Break the cauliflower into smaller florets, dip them in the batter, and arrange them on the baking sheet. Bake for 20 minutes but flip them after ten, and in a small bowl combine buffalo sauce with 2 tablespoons of coconut oil and a tablespoon of Vegan honey. Brush the sauce onto cauliflower and let it bake for another 20 minutes. This is a perfect American treat for Thursday night!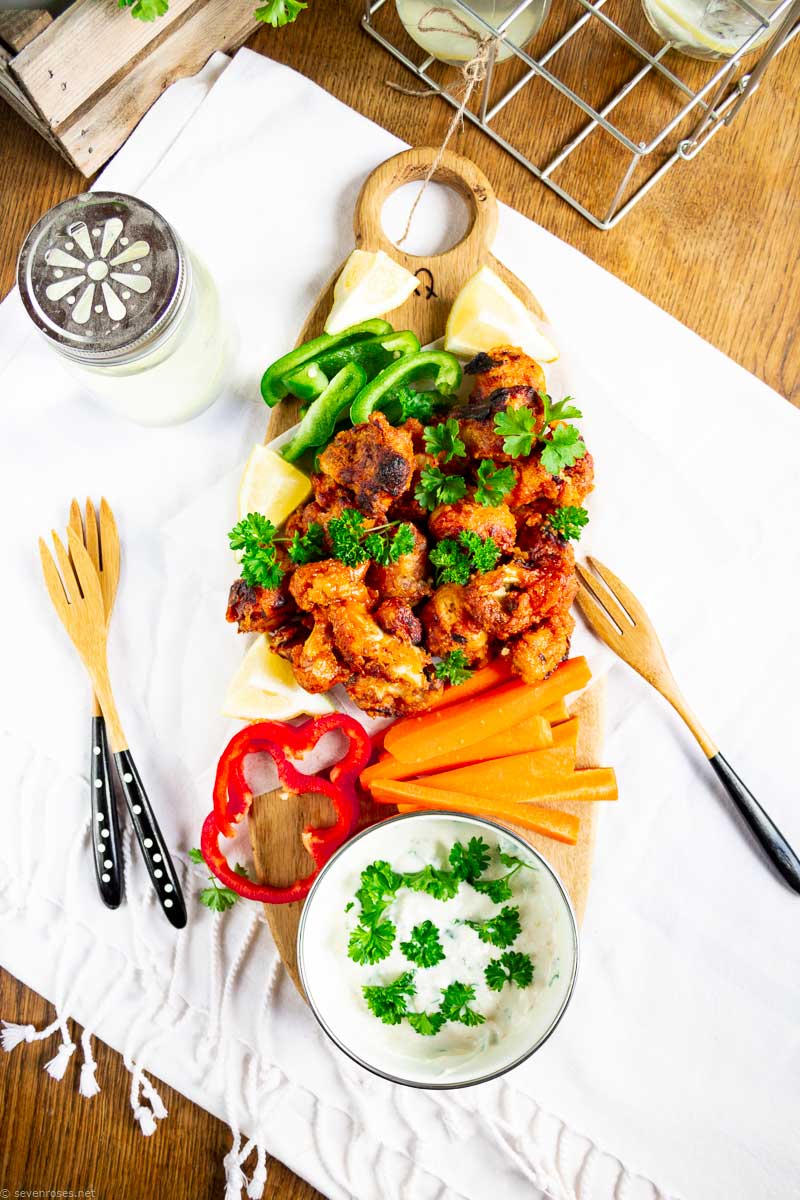 7 day Vegan detox meal plan: Friday
Friday is perfect for Mexican food, so why not try some cool Mexican bean wraps.
Gently fry a finely sliced onion in a pan, add a clove of crushed garlic, some chili powder, a teaspoon of tomato puree, a couple of tomatoes, and a (drained) can of kidney beans. Cook for about ten minutes, season with salt and pepper, and in a separate pan fry a red pepper in a bit of oil. When the mixture is done, divide it in half and put one in a blender to make a bean paste which you'll spread onto tortillas. Add a spoon of the filling, sprinkle with cashew cheese, roll the tortillas and bake them for ten minutes.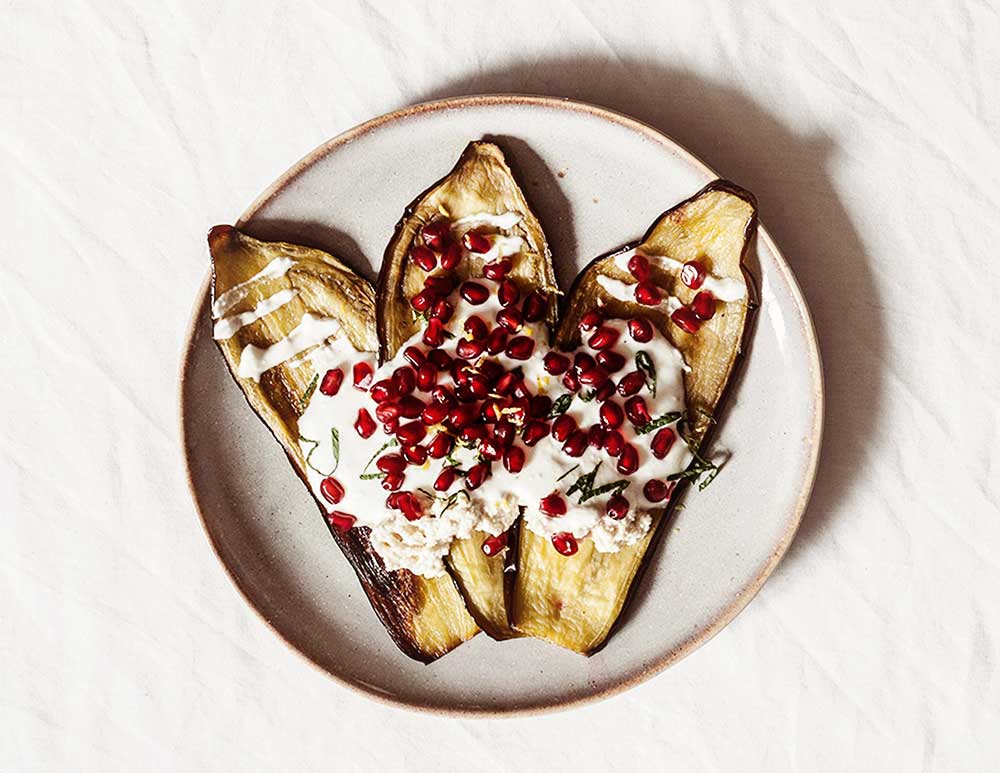 7 day Vegan detox meal plan: Saturday
If you ever thought that burning a vegetable is a bad thing, you should try eating burnt eggplant at least once to see how wrong you were.
Beneath the smoke that fills your kitchen and cracked skin of the burnt plant, there is creamy flesh that used to be plump and filled with water. You can easily burn the eggplants in your oven, just make sure you turn them regularly, and when they're cool, simply peel the charred skin. Mix 150 g of plain soy yogurt with 2 cloves of crushed garlic and add a pinch of salt. Place a handful of coriander leaves with three spoons of olive oil in a blender and make 'coriander oil'.
Serve the eggplants with the garlic soy yogurt and coriander oil, and if you want, you can also add pomegranate molasses, pomegranate arils, and pistachios.
7 day Vegan detox meal plan: Sunday
Sunday is a cheat day for everyone, but why don't you indulge and still stick to your veggie diet?
You can try making kale pesto pizza with a bit of crisp kale on top. Make your own pesto in the food processor by mixing 3 cups of kale, half a cup of walnuts or pecans, 2 tablespoons of lemon juice, 2 cloves of garlic, salt, pepper, and some olive oil. Spread the pesto onto pizza, sprinkle with tofu and chopped kale and bake until the crust is golden.
Vegetable-based meals can be not only healthy, but nutritious and delicious too, and the best thing is that they're very colorful which means you won't have a hard time persuading even children to eat what you've prepared. Give this meal plan a chance and you'll see that you will feel lighter and healthier, and if you stick to similar diets, you will even notice that you're able to keep your weight in check.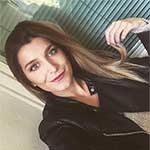 About Helen:
Helen Bradford is a journalism student who always seeks new ideas to write about. She enjoys blogging about beauty, health and style trends for women. When she's not writing, she spends her spare time being active through fitness and traveling.

Thank you so much Helen for this amazing guest post! I for sure will be following your 7 day Vegan detox meal plan, as it's filled with delicious and nutritious recipes.
I hope you've enjoyed this post, don't hesitate to leave Helen a comment and to pin this post to share the love ♥
I wish you a love-filled day xoxo