Winter time is the best moment to embrace the Hygge way of life. These are my 5 tips on how to have a Hygge Christmas atmosphere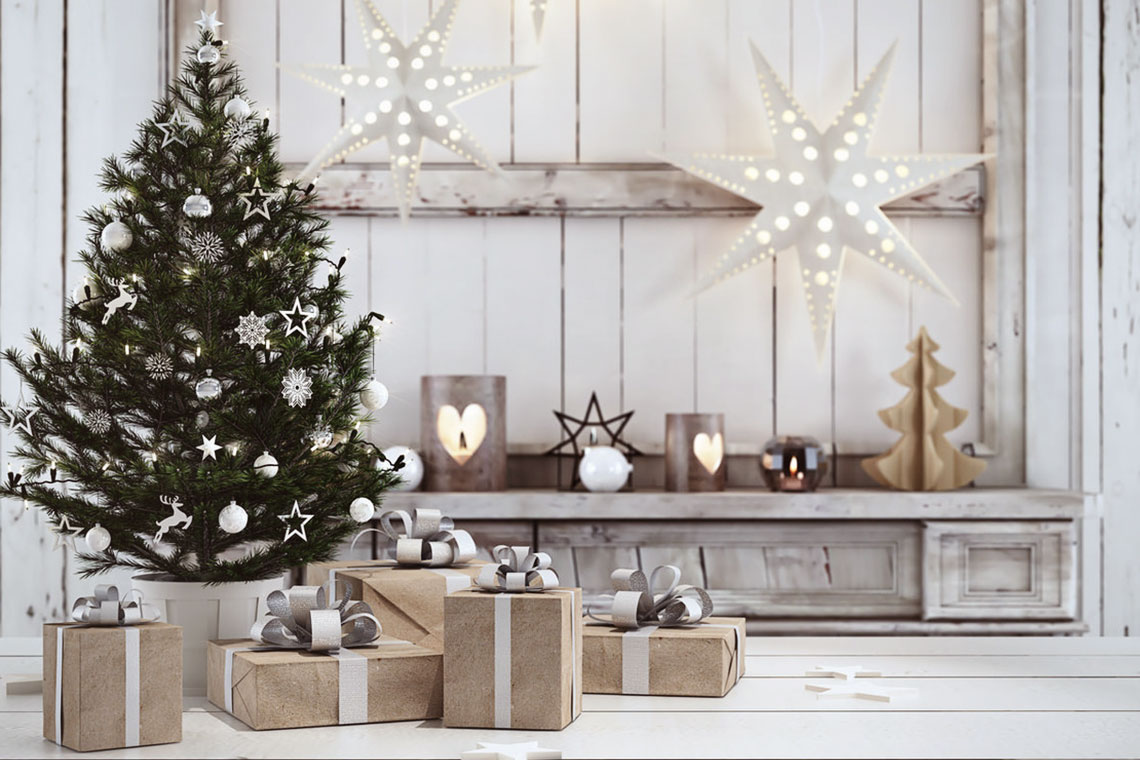 Hello my beautiful friends!
You might think it's getting late to talk about Christmas decorating, considering Christmas is only 1 week away. But quite a few people wrote me in reply to one of my Instagram stories asking for help with last-minute decorations. Well, I will not tell you to go to the store and buy all the colorful string lights you can find. Rather, why not going for a more minimalistic and Nordic style this year?
If you've been around a while, you know that my love for Scandinavian interior decor dates a long while back. I even designed a whole Nordic Interior collection inspired by Scandinavian homes and the hygge way of life.
And winter time it's the best moment to embrace this very unique decorating style. Scandinavian decorations are relatively subdued. Lots of candles, lots of nature-inspired decor. If you need help, these are my 5 tips on how to have a Hygge Christmas atmosphere.
Hygge Christmas: an improvised Christmas tree
Go for a walk in the woods and look out for some beautiful fallen tree branches, and take them home with you. Once you've put them in a nice container or vase, they can serve as your zero-waste Christmas tree – with or without ornaments.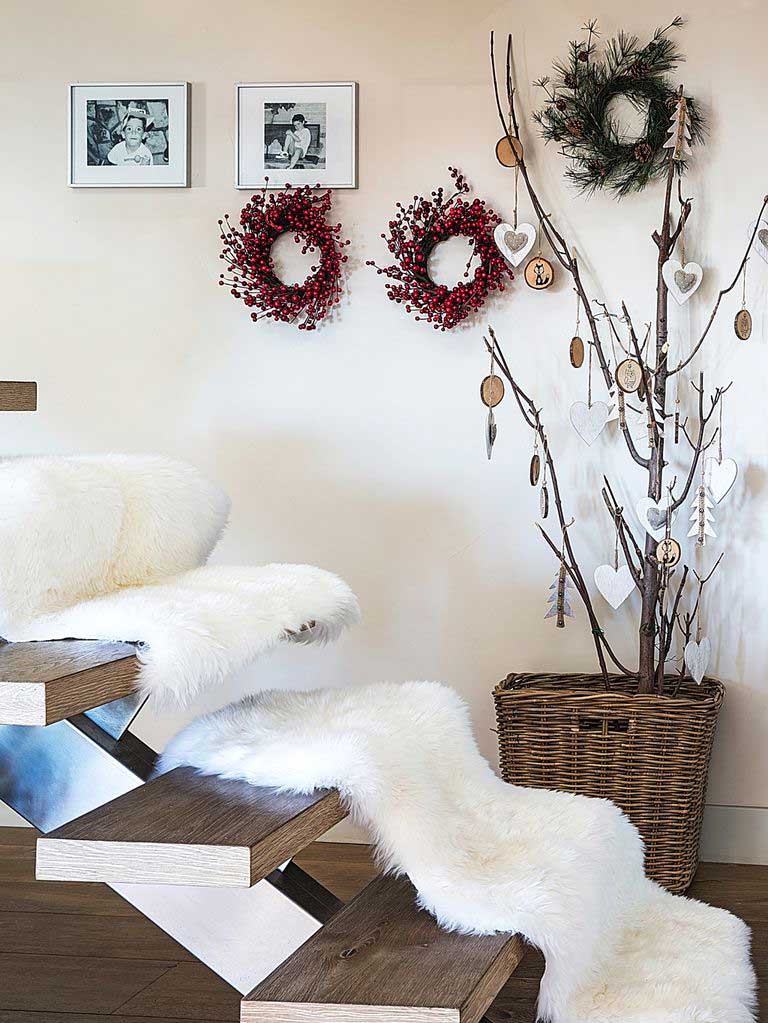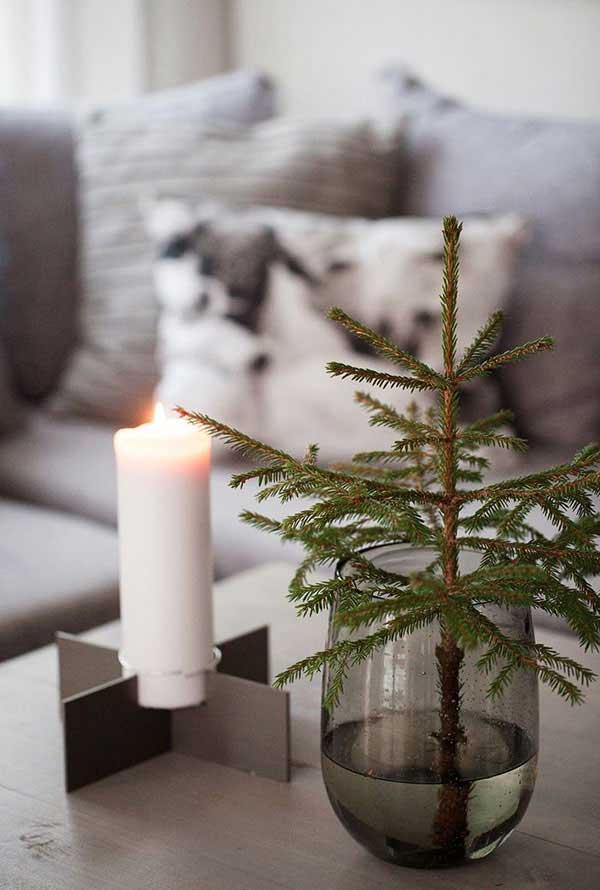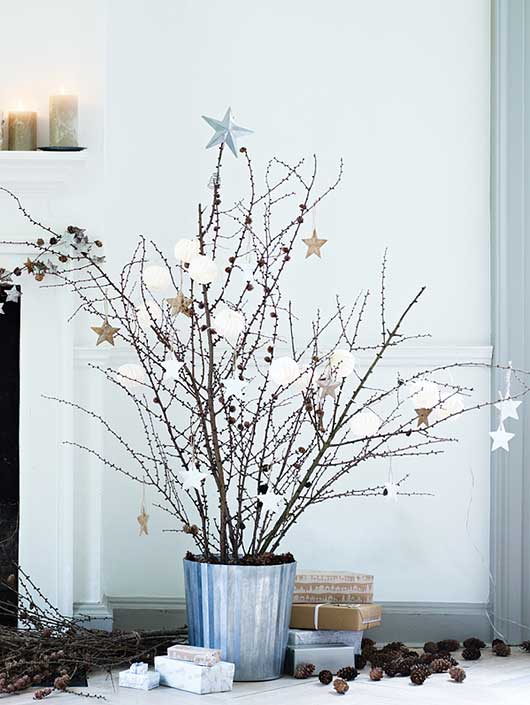 Hygge Christmas: put your Christmas tree into a container
Even if you opt for a full Christmas tree, pass the stand or the tree skirt and keep yours in container made of natural materials.
Go for natural but rustic materials such as wood, metal or seagrass. We have our Christmas tree in a seagrass basket.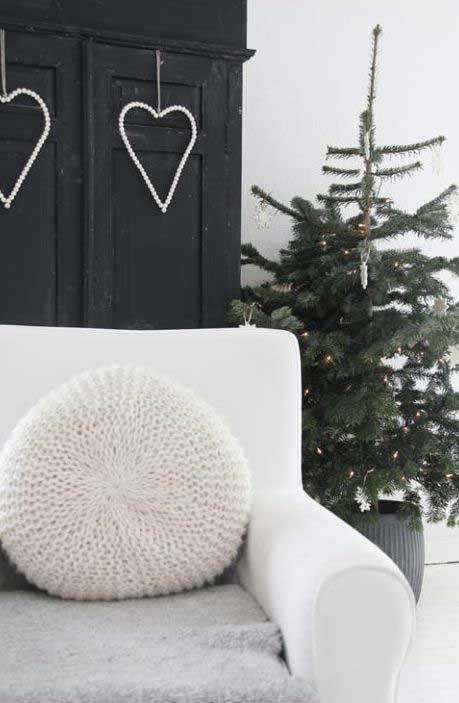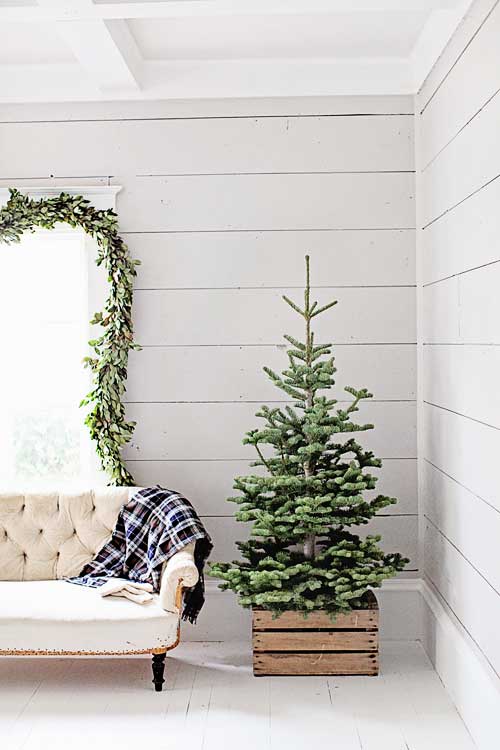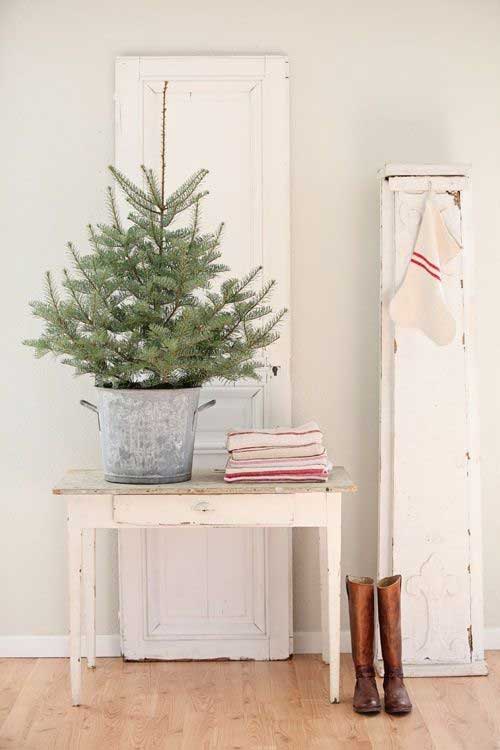 Hygge Christmas: decorate with unusual items
Ok shiny Christmas baubles and sparkly garlands, step aside. We're hanging wooden beads, and ginger cookies, and simple, rustic ornaments this year.
I love a Christmas tree decorated with just a few, simple minimal ornaments.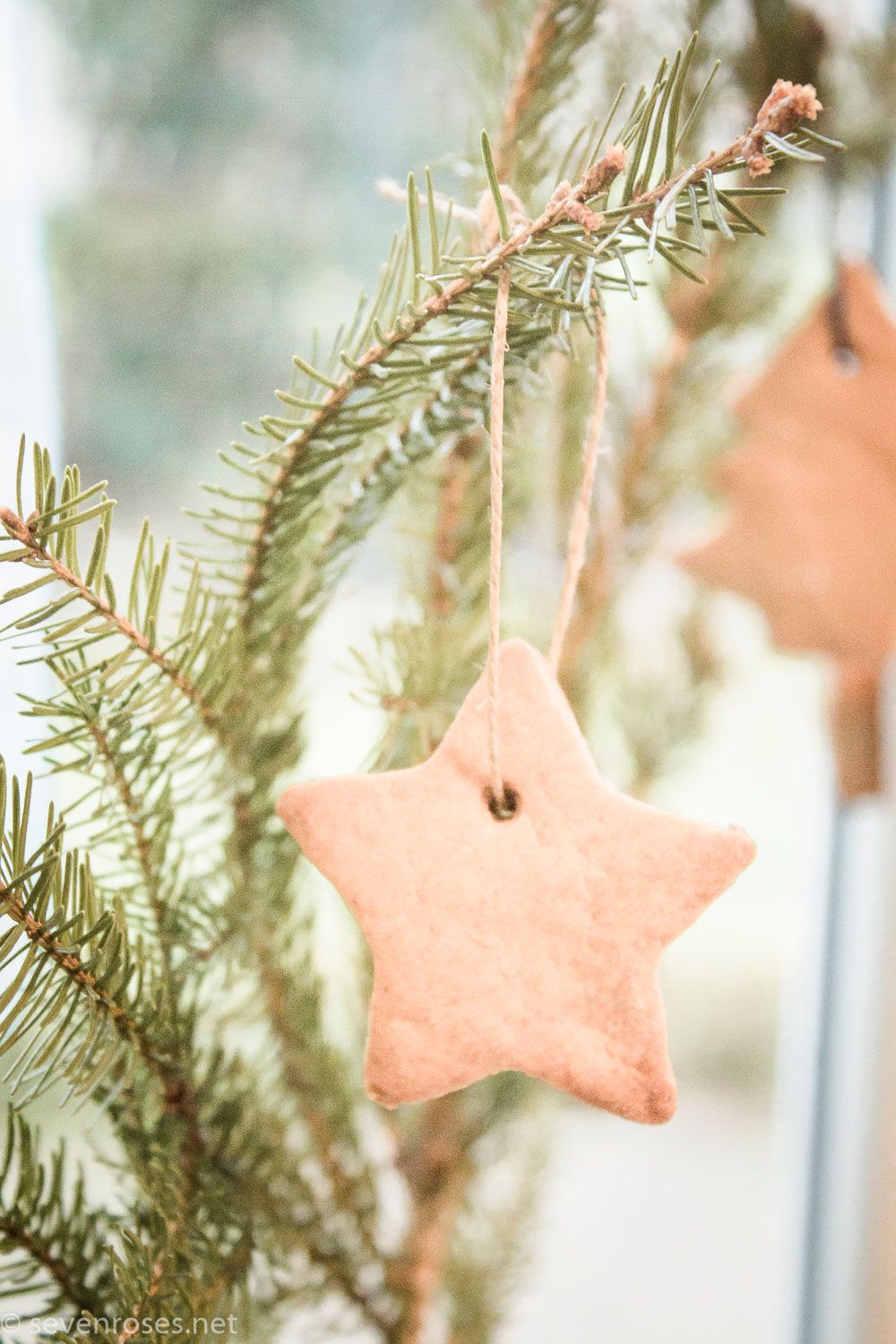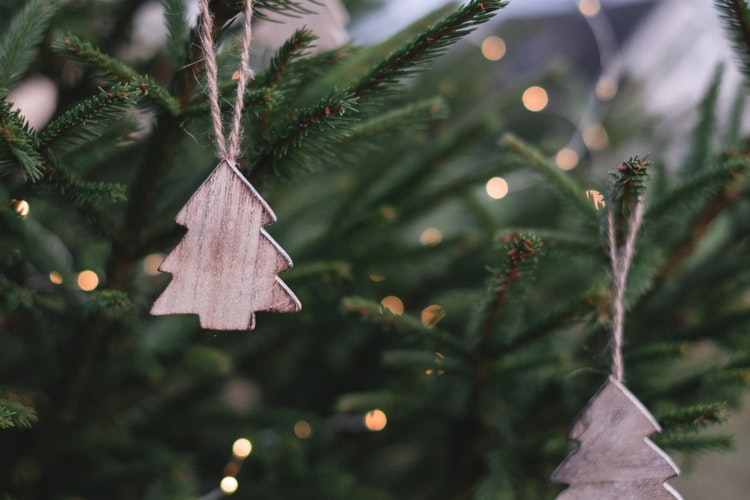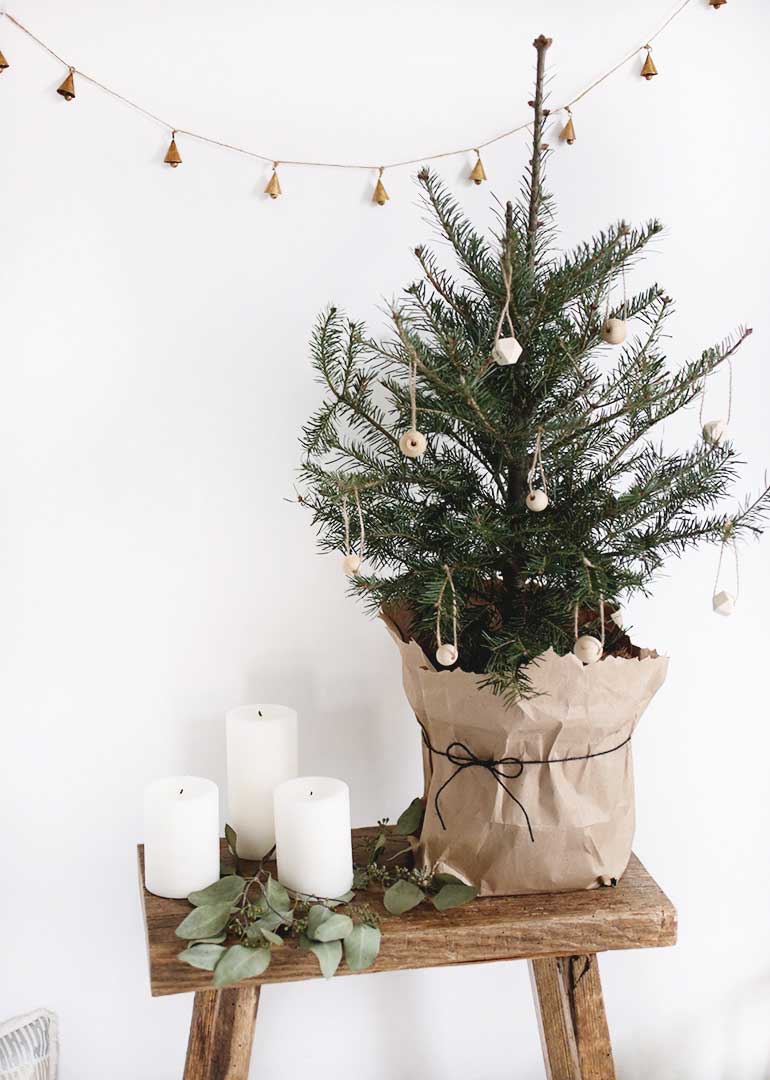 Check out this video from the Merry Thought on how to make some last minute DIY wooden Christmas ornaments:
Hygge Christmas: Skip the ornaments all together
There's something so magical about Christmas trees that are simply adorned with string or fairy lights and almost no ornaments. Obviously only white ones.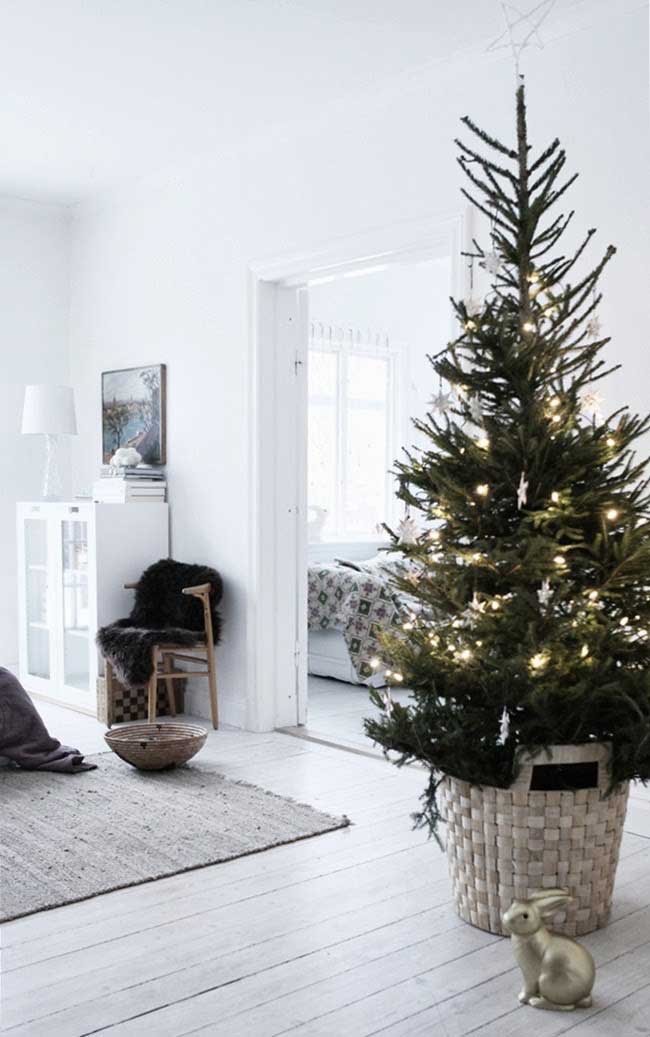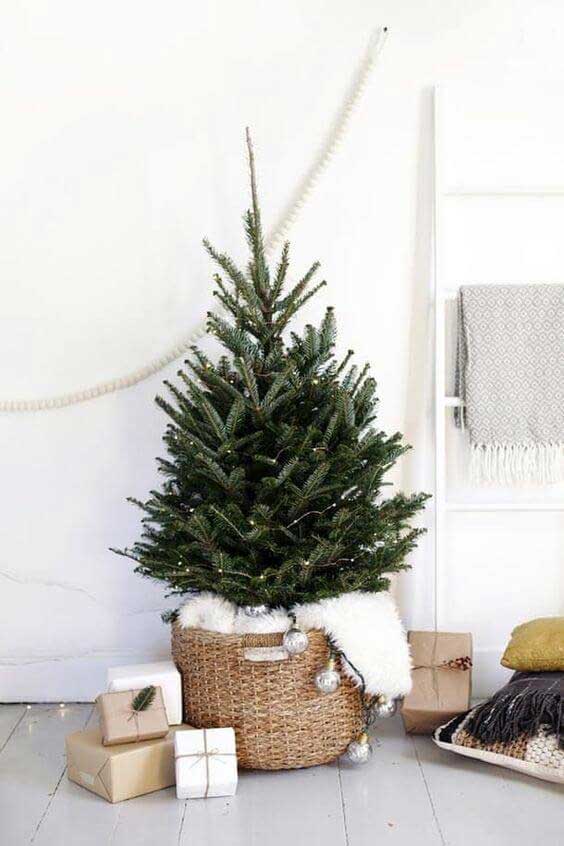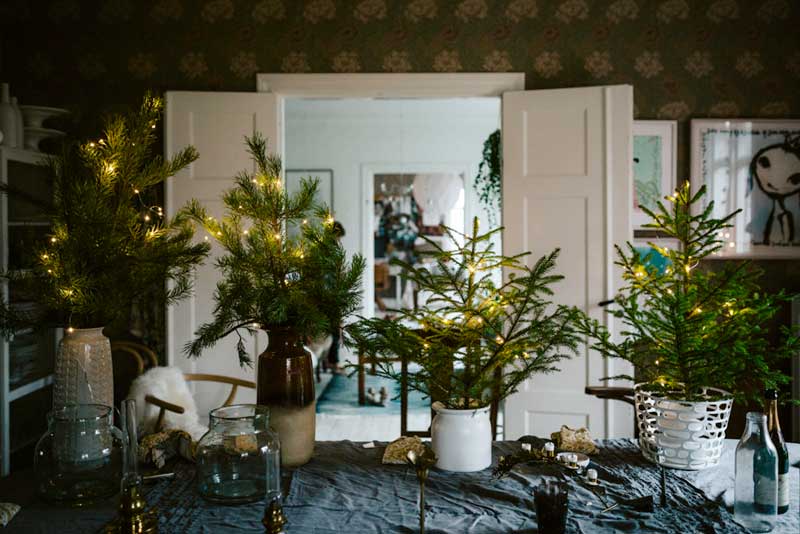 Hygge Christmas: it's not only about the decorations….
Lastly, remember that you cannot simply recreate a warm, cozy decor and call it "hygge" if you don't actually take some time off, bake your own cookies, light candles, have a warm cup of tea/coffee/warm chocolate, take the time to read a book under a blanket, have meaningful conversations with the people you care about and so on.
Remember that Hygge is a whole way of life, not just a decorating style.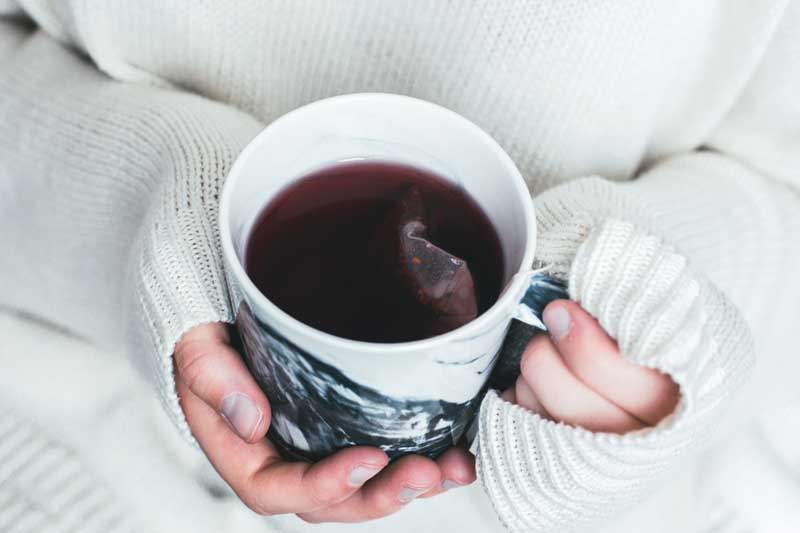 If you want to embrace Hygge at Christmas, don't hesitate to follow my Pinterest board dedicated to it: ↟ nordic christmas ↟ I add lots of ideas all the time: DIY, decorating tips etc.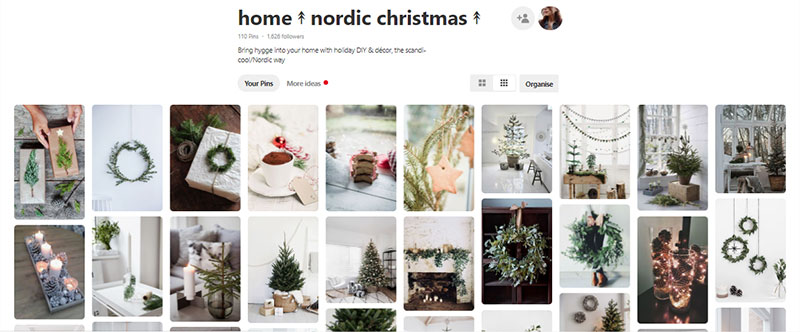 There you have it, my 5 tips to bring Hygge into your homes this holiday season.
DO you prefer the posh look or the more rustic one? Let me know in the comments' section below.
And don't forget to pin this post to spread the love ♥
I wish you a love-filled day xoxo