Disclosure: this post may contain affiliate links, which means we may receive a commission if you click a link and purchase something that we have loved & recommended. While clicking these links won't cost you any extra money, they will help us keep this site up and running! Please check out our disclosure policy for more details. Thank you for your support!
From natural formulas to coral shades, 2019 is the year of green beauty trends. Here are the 10 must-have natural Coral products for your beauty bag this year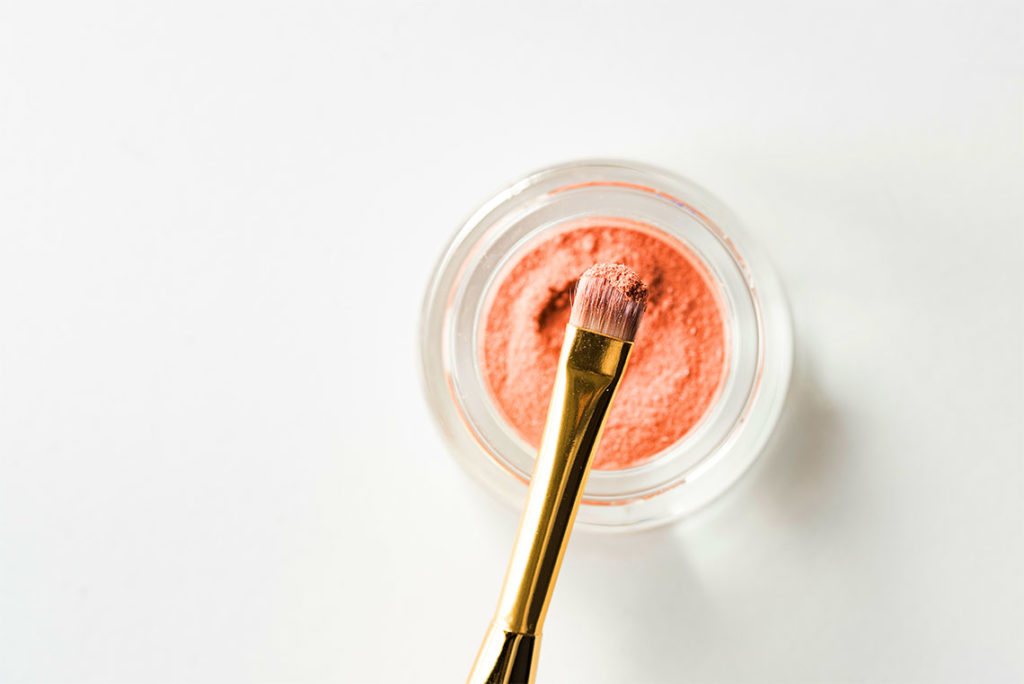 Hello my beautiful friends! Did you know that 2018 has been a turning point in the beauty industry? Half of the 162.000 beauty products launched on the market were "green", with formulas ranging from organic to completely Vegan. This is such a positive and long awaited revolution, especially for the clean-labels' addicts like me.
The Green beauty trend
"Green" cosmetics are worth $45.8 billions, one-tenth of the industry, and are likely to remain one of the macro trends in make-up & skincare in the future. Indeed, 30% of beauty customers worldwide admittedly look for brands and products that avoid silicones, petrolatum, parabens, sulphates and other harmful substances.
And it seems that in 2019 the main make-up trend will be "natural": in the era of filters and social media, there seems to be a desire for authenticity, looking less artificial and "made-up" but simply a better version of ourselves.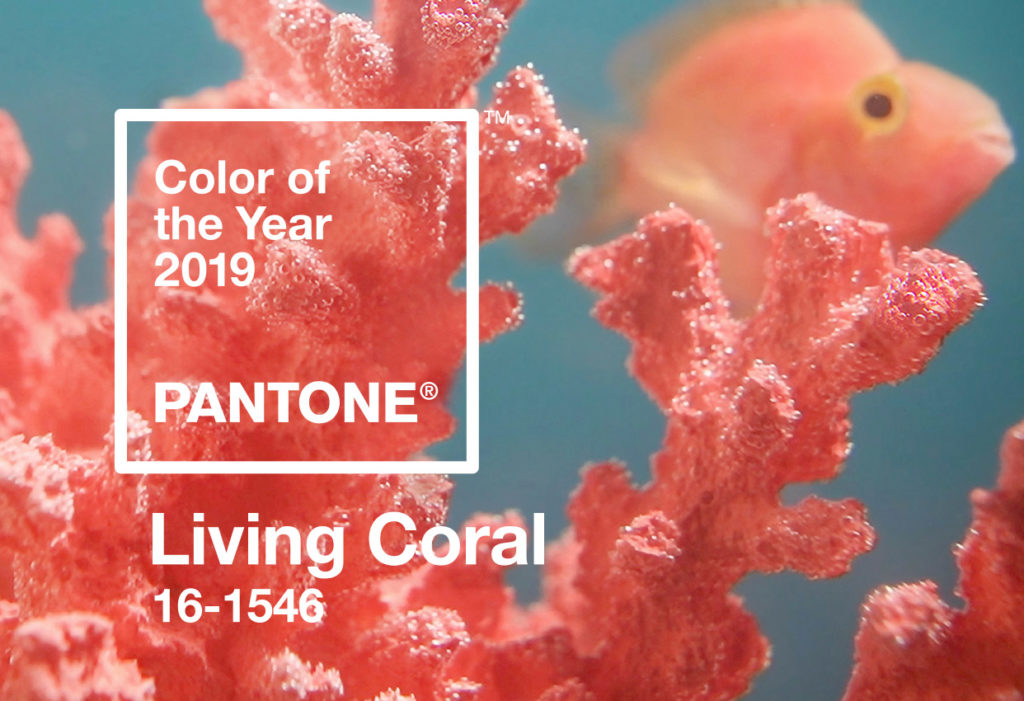 Living Coral shades for 2019
Pantone Color Institute presented "16-1546 Living Coral", the nuance that "evokes warmth, comfort and humanity in a hyper-connected and individualistic world ", explains Pantone's vice president, Laurie Pressman. «It transmits a desire for playful expression and an innate need for optimism and joyful activities».
This particularly peachy hue is described as an animating and life-affirming coral hue with a golden undertone that energizes and enlivens with a softer edge. I've always loved coral tones in my make-up, and I'm sure you've noticed coral has always been present in the Seven Roses palette of colors as well ;-)
If you want to find out which are the 10 must-have natural beauty Living Coral beauty products for your beauty bag in 2019, read on :)
Green beauty: 10 must-have Living Coral beauty products for 2019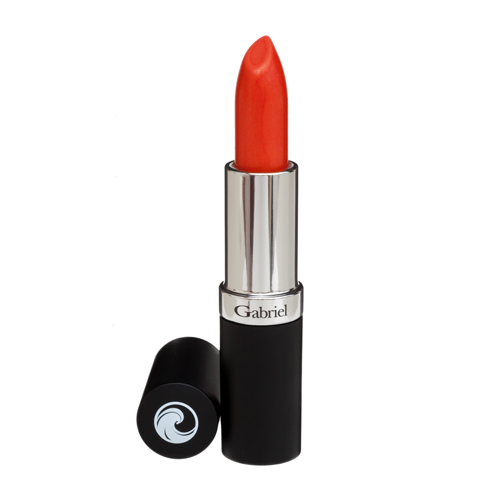 1. Coral – Vibrant Coral/Warm Crème $17.60
Enriched with nourishing ingredients this exquisite long lasting formula provides natural, luxuriant lip color with all-day or night hydration.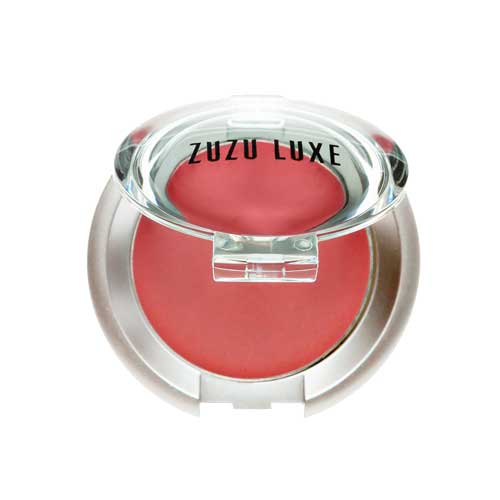 2. Zuzu Luxe Lip & Cheek Cream in Daybreak $22.60
This 2-in-1 Lip & Cheek Cream is a creamy sorbet created to bring brightness and definition to the skin. Just apply it with your fingertips to lips, cheeks and eyelids. It goes on sheer at first application, but can be layered to achieve the desired effect.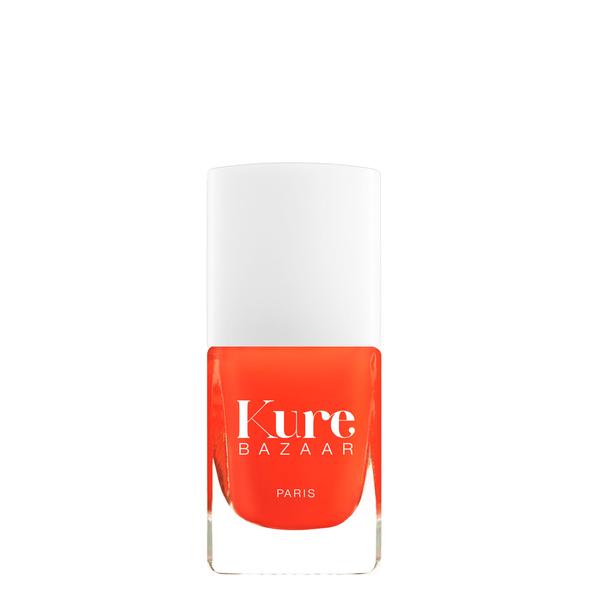 3. Kure Bazaar Coquette Nail Polish – bright coral color $18.00
Kure Bazaar is the leading nail varnish of a new generation; combining the ethics of a new, environmentally friendly formula with the vibrant colors of Paris fashion. Several years of research have led to a technological innovation that allows for a significant reduction in chemical substances, without compromising quality: the durability, gloss and shine of the colors are as exceptional as ever. The exclusive Kure Bazaar formula – 10 Free – up to 90% of which is of natural origin based on wood pulp, cotton, maize, potato and wheat – maintains the vitality of nails by respecting their natural regenerative cycle.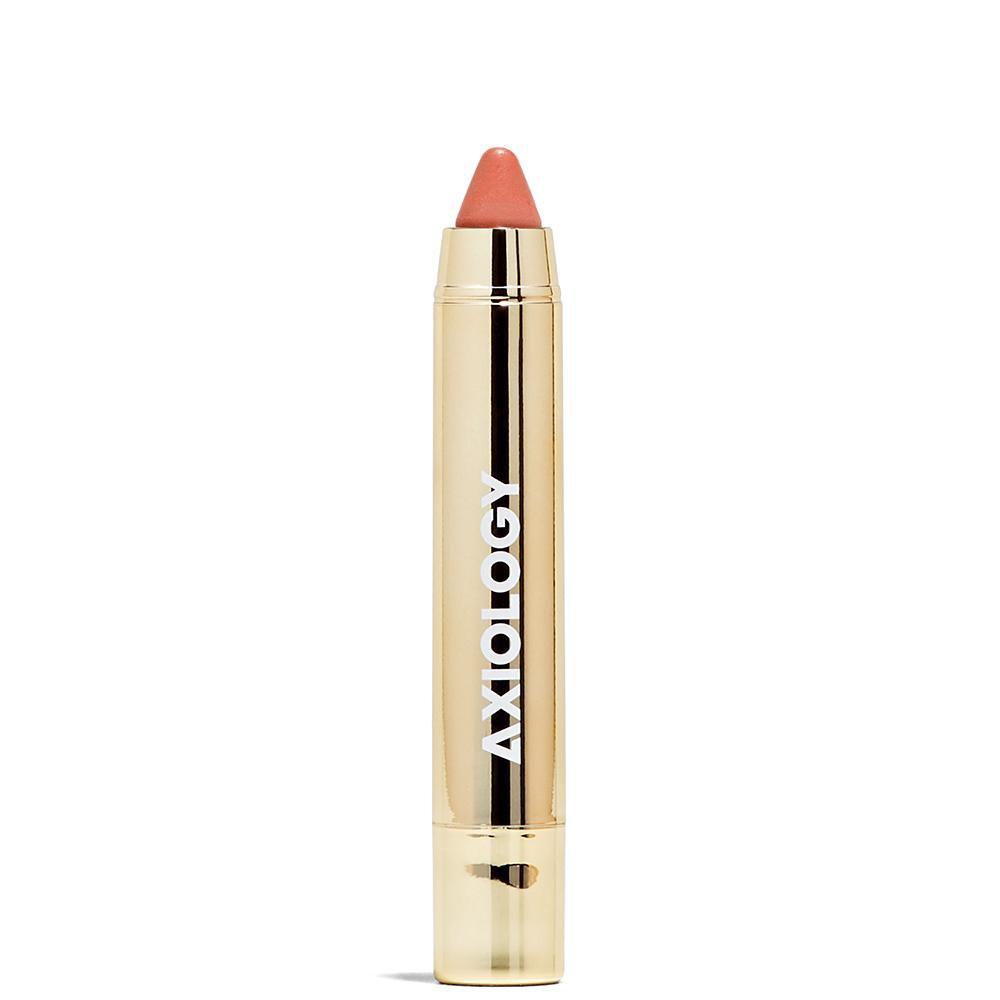 4. AXIOLOGY 100% Cruelty-Free and Vegan Lip Crayon in Bliss $26.00
Axiology's lip crayon formula is crafted with deeply replenishing ingredients that keep lips hydrated, all day long. These heavy pigmented shades sweep the lips in a luxurious matte finish—and never lose their luster. With a buttery-soft texture and all-natural + organic ingredients, this lip crayon line is made for the sophisticated and kind lipstick connoisseur.

5. Hurraw! Grapefruit Coral Lip Balm $3.79
With a gorgeous light coral color that leaves a clear gloss on the lips, this fresh, fruity, and tart pink grapefruit balm smells amazing! Fresh cold pressed organic oil from both pink and white Florida grown grapefruit peels makes this creamy grapefruit lip balm amazingly zesty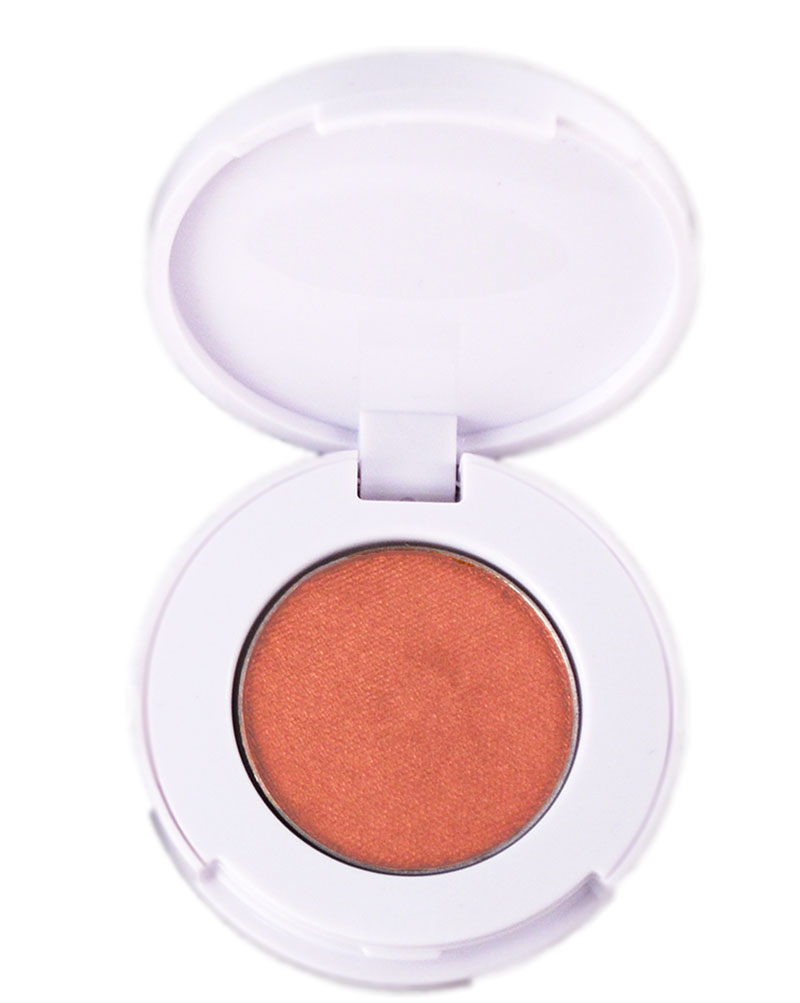 6. Kitten Shadow Coral Shimmer in Kiki $9.00
This Cruelty Free, Paraben Free, Gluten Free, Made in the USA ultra-soft shimmer shadow single comes in 21 high-pigment shades. Micro-milled powder goes on with one swipe. Choose Matte or Shimmer finishes. Each powder comes in an inspired gold stamped box.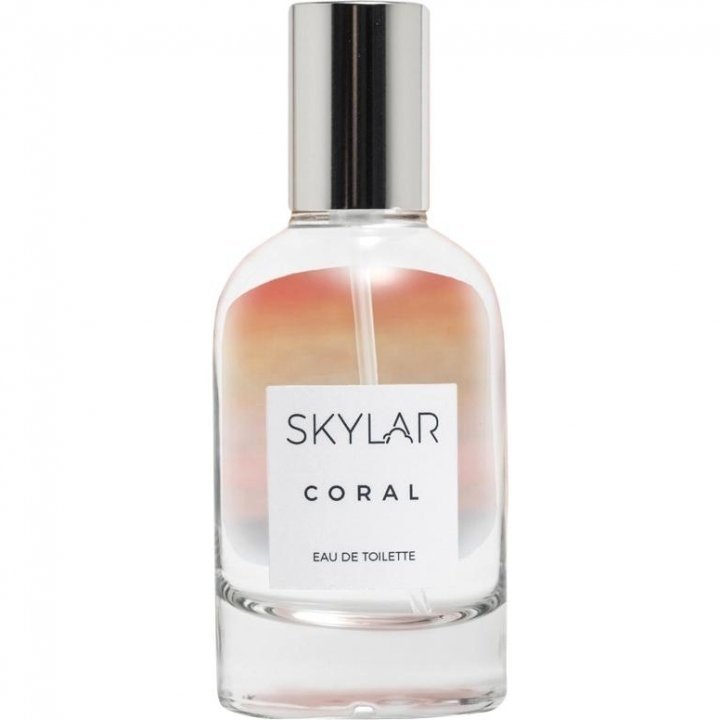 7. Coral Perfume by Skylar $78.00
Feeling happy never goes out of style. With hints of grapefruit and a touch of apple blossom, Coral is bright and sun-kissed without being too sharp. This unique, fruity scent is perfect for every occasion and will give you a little boost each morning when you put it on. Vegan, cruelty-free, free of parabens and toxic chemicals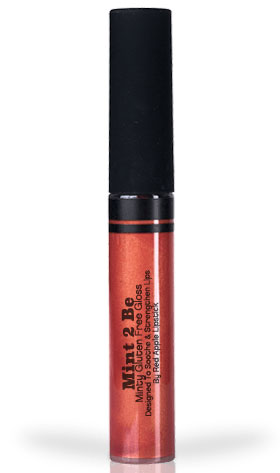 8. Red Apple Lipstic Mint 2 Be Tangomint Lipgloss $18.50
Tangomint is a warm, bright and cheery shade of orange-red with golden micro shimmer. It gives your lips a pop of saturated color that instantly transforms your entire look giving you an uplifted feeling. While being a lively color it's also extremely wearable. The spearmint in this gloss is subtle and gives you a cool and refreshed feeling. Wear alone or over your favorite lipsticks for a touch of warmth. Those that have enjoyed our orange based lip colors will love this gloss as well. Mint 2 Be Lipgloss – slight spearmint fragrance, super smooth and silky application, moisturizes while you wear it.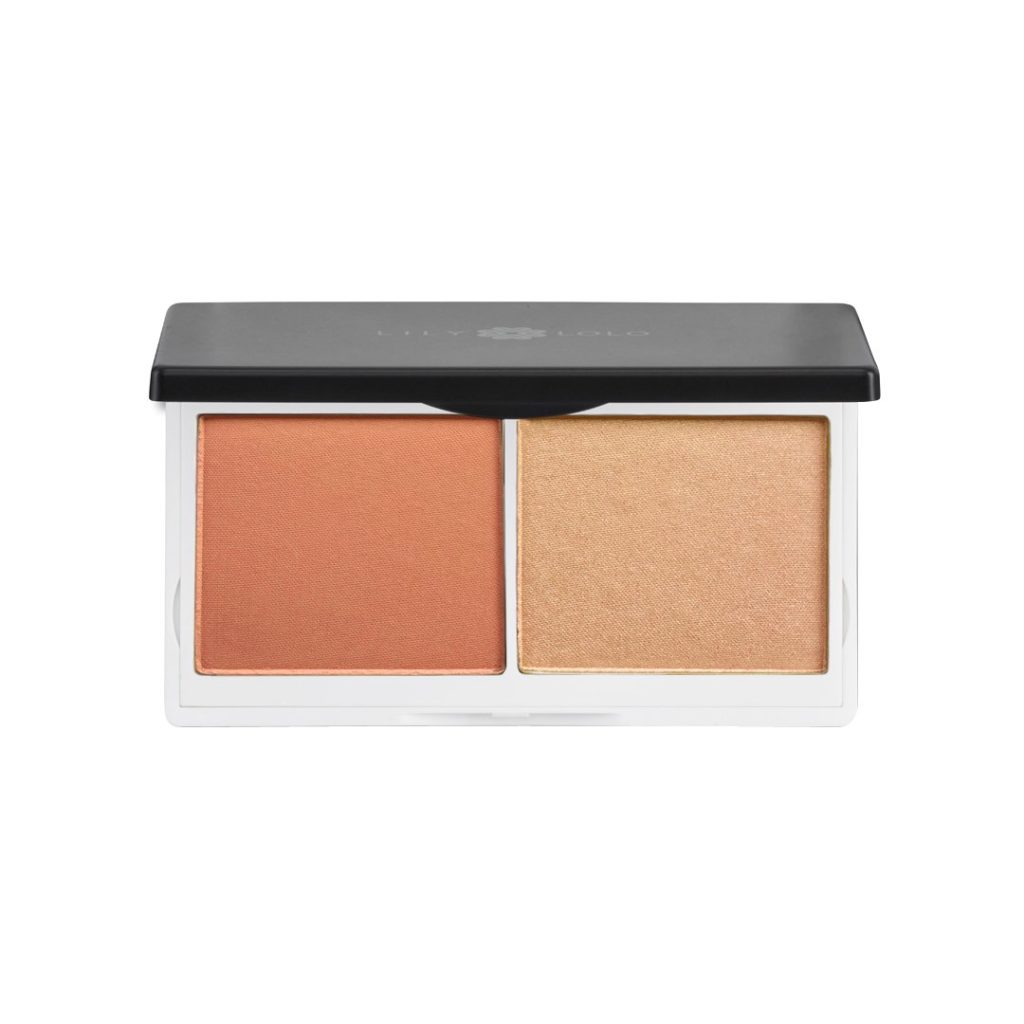 9. Lily Lolo Coralista Cheek Duo $24.00
Lily Lolo's Cheek Duo is a versatile blush compact that gives the option of a natural matte finish or a radiant healthy glow. Packaged within a travel-friendly compact, this makeup features a convenient mirror for on-the-go touch-ups.
Coralista is a matte coral blusher and a light-reflecting highlighter with a silky cream texture for a smooth application. The Duo contains moisturizing jojoba oil and provides anti-oxidant and anti-bacterial protection.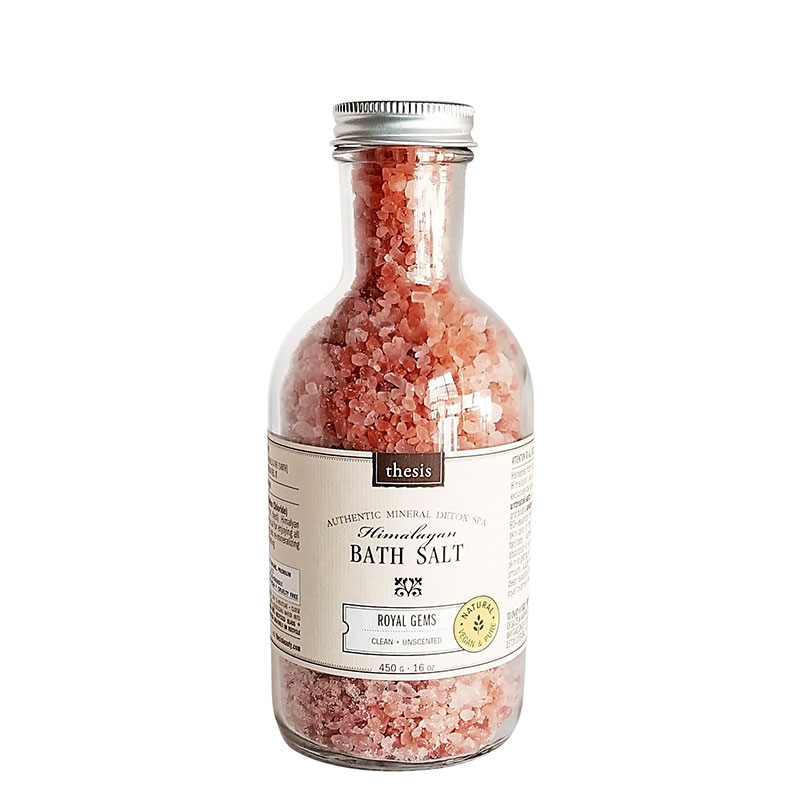 10. Coral Pink Himalayan Bath Salt Royal Gems $22.95
Harvested from the pristine, unpolluted Himalayan Mountains and enjoyed historically by royalty, these untreated salts are the purest on Earth and boast a unique mineral composition. Over 80 essential minerals are delivered to skin cells in the form of ions which facilitate nutrient retention and absorption in your body and help rid the skin of toxins. Enjoy soft, smooth, supple skin and fabulously deep relaxation. You deserve a sweet royal treatment. Enjoy and be well! Made from Organic Ingredients • Gluten-free • Non-GMO • Preservative-free • Vegan • Hypoallergenic

And there you have it, the 10 must-have Living Coral beauty products for 2019!
I hope you've enjoyed this post, and please don't hesitate to let me know in the comments if you like this color for make-up or decor, or clothing. Also don't forget to pin this post to share the love ♥
I wish you all a love-filled day xoxo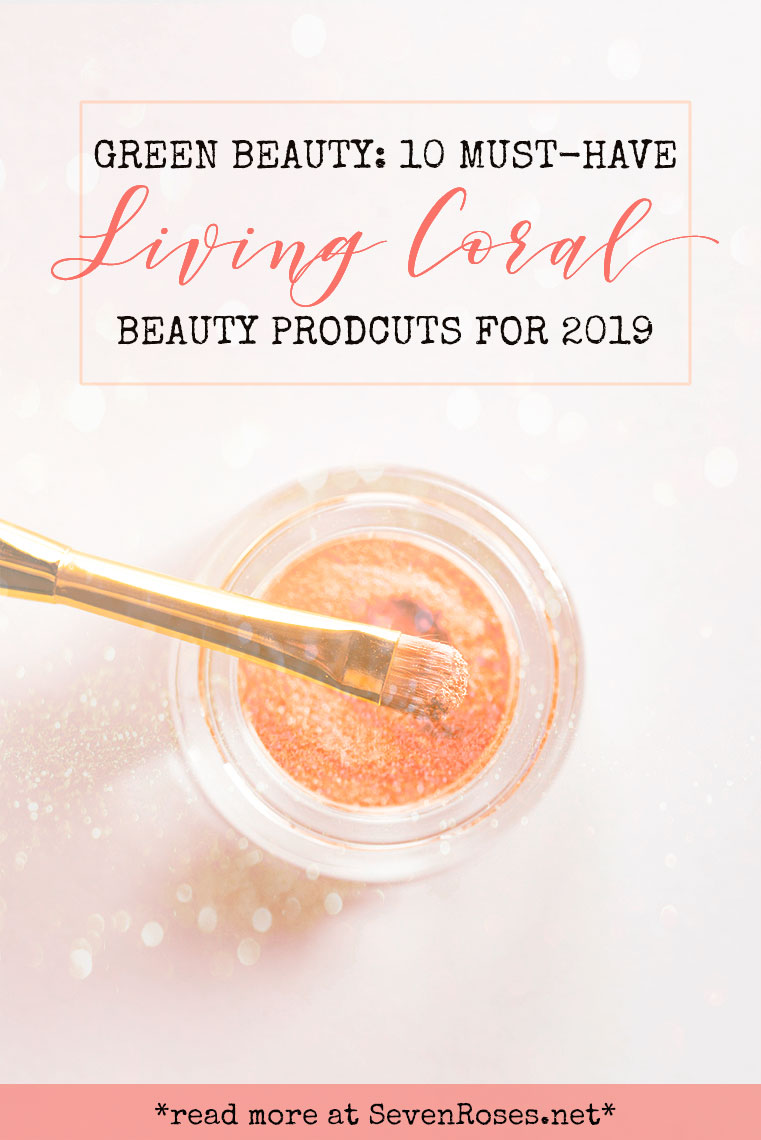 Disclaimer: I've been fortunate enough to receive some of the above mentioned products for free to try, but opinions and the choice to review are 100% my own. This post contains affiliate links.