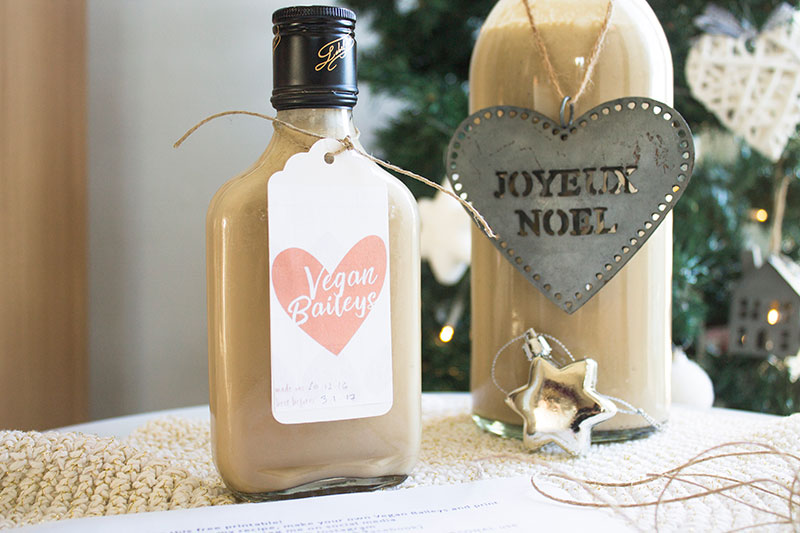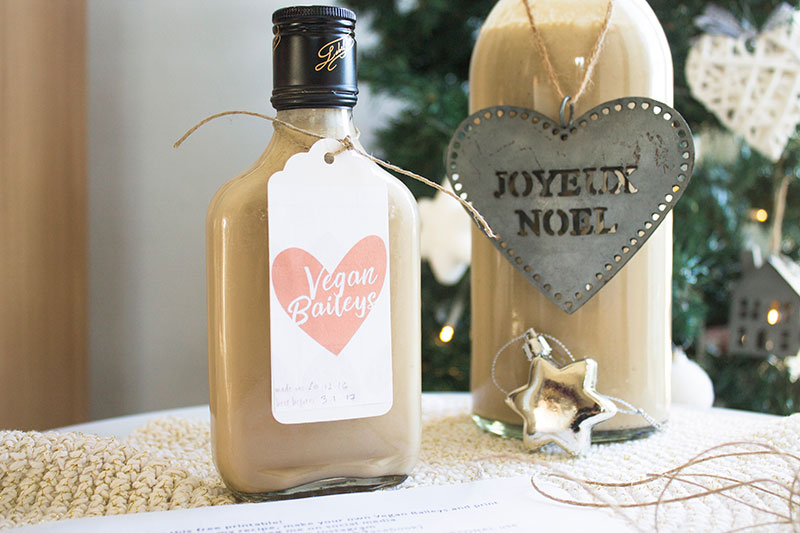 Still wondering waht to gift for the holidays? I've got you covered! :-)
Booze is not something you'll find anywhere else on this blog, nor in my life. I don't know exactly why, but somewhere during my life I made the unconscious decision of simply not liking spirits, wine, beer nor any other alcoholic drinks.
Some people think that's kind of lame, or boring – but I don't mind. I often joke that my taste buds haven't evolved much since when I was 12, as it's pretty much the case (besides the fact that now I like things like garlic which I used to hate during my childhood).
But there is one exception, and that is my homemade Vegan Irish Cream liquor aka Baileys. There's something about the creamy texture, the coffee flavor that I just can't resist. Moreover, when I make some, it means the holiday season has officially started. Indeed, as I made some yesterday, I feel so much more festive today :D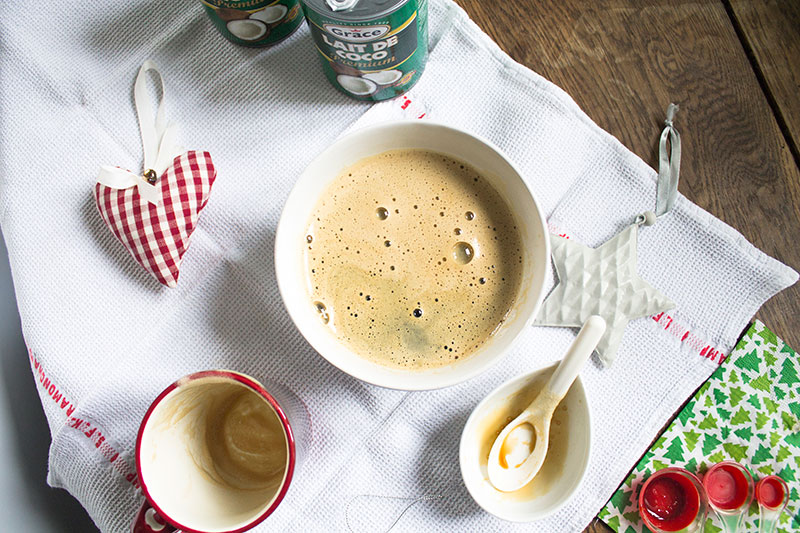 Years ago, when I first created my own Vegan Baileys recipe for a Christmas dinner we were hosting, my husband published the recipe in French on his website, and I'm so glad he did because year after year around Christmas time I used to go back to his site to check the exact measurements.
So I've finally decided to share my recipe with you, in English this time. And I know that Baileys is actually making a Vegan version of his famous Irish cream, thank goodness more and more brands are coming up with Vegan-friendly versions, but if like me you either can't find it in stores, or simply love to make your own stuff, this recipe for you.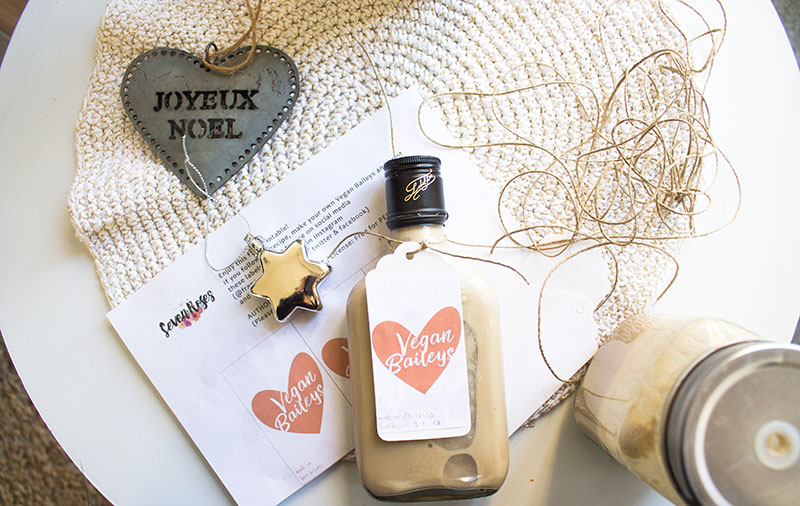 Plus it makes such a charming last minute gift idea! If you have some whiskey at home (I didn't), chances are you already have all the other ingredients. And to make it extra-special, I've created some freebie labels (click here to download) that you can print and use to give as gifts along a mason jar or mini-sized bottle of this luscious creamy goodness.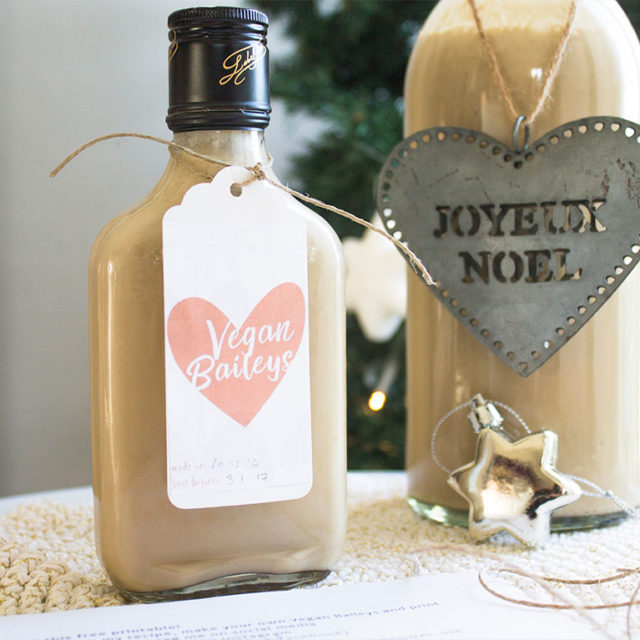 Vegan Irish Cream Baileys
A luscious creamy goodness made with just a few simple ingredients you probably already have at home. Print the free labels for a unique last-minute gift idea!
Ingredients
300

ml

coffee

6/8

tbps

brown sugar

2

tsps

vanilla essence

200

ml

Irish whiskey

2

cans

full-fat coconut milk
Instructions
First thing, make some good, strong coffee. 300 ml is more or less the equivalent of 3 French "café", not an Italian espresso, not an American coffee.

While still warm, add the sugar and mix well in order to dissolve it. Add the vanilla essence.

Pour the coffee mixture, the Irish whiskey* and the coconut milk into a blender. Blend on medium for about 1 minute. Volià, this very complicated recipe is done :-)

Pour into a glass bottle, chill until ready to serve. Before serving always shake the bottle vigorously as the coconut fats that make it so creamy will harden in the fridge. Enjoy for up to 2 weeks.
Did you enjoy this post? I would love for you to pin it! Thank you! ♥
Also, do let me know in the comments which is your favorite holiday drink :)