Hello my beautiful friends! In spite of what brands/stores want us to think, holiday time is not all about buying the most expensive gifts. I like to buy a few special gifts, but I also love to make something with my own hands, spending time and putting all my attention and care into what I'm making.
If you love to make your own gifts, too, you're in luck. I've gathered 20 wonderful gift ideas from a selected group of talented fellow bloggers. These are gifts you can make until the very last minute, that are easy to make, require just a few ingredients/materials and that are wonderful to have on hand during the holidays for any (unexpected) guest that will pass by.
Copyright of the images used belong to their owners and you'll find a direct link to each recipe/post: I invite you to visit the sites, leave a comment and give these recipes a try. Are you ready? So let's begin!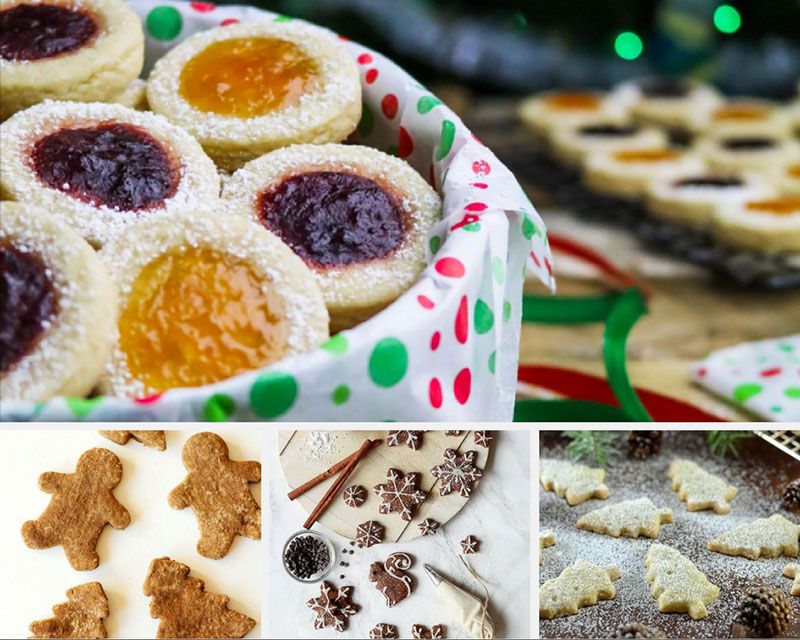 Gifts you can make this Holiday season: Cookies galore!

pictured top to bottom, left to right: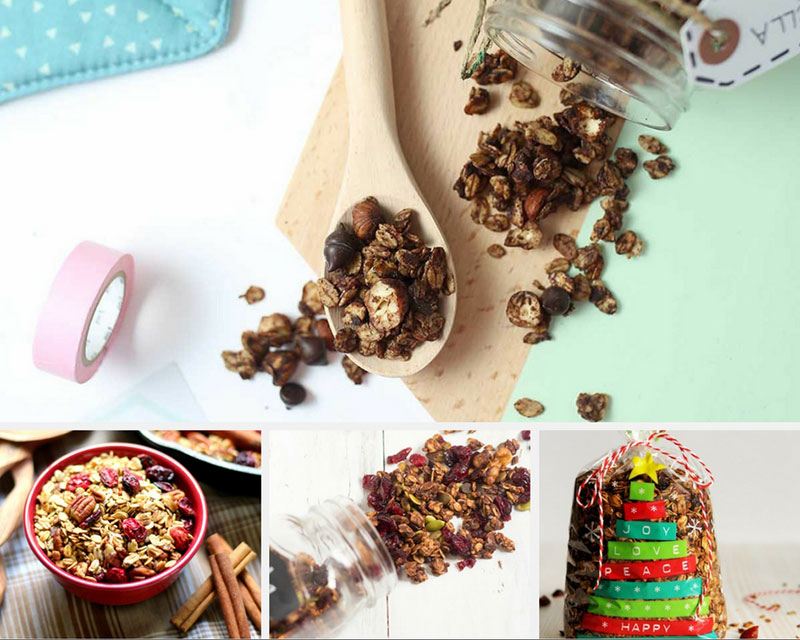 Gifts you can make this Holiday season: Granola

pictured top to bottom, left to right:
10 minute Vegan Nutella Granola made in a pan by Vanilla Crunch
Cranberry Pecan Spiced Skillet Granola by Strength and Sunshine
Festive Chocolate Cranberry Granola by ExSloth
Spice Cookie Granola by Fried Dandelions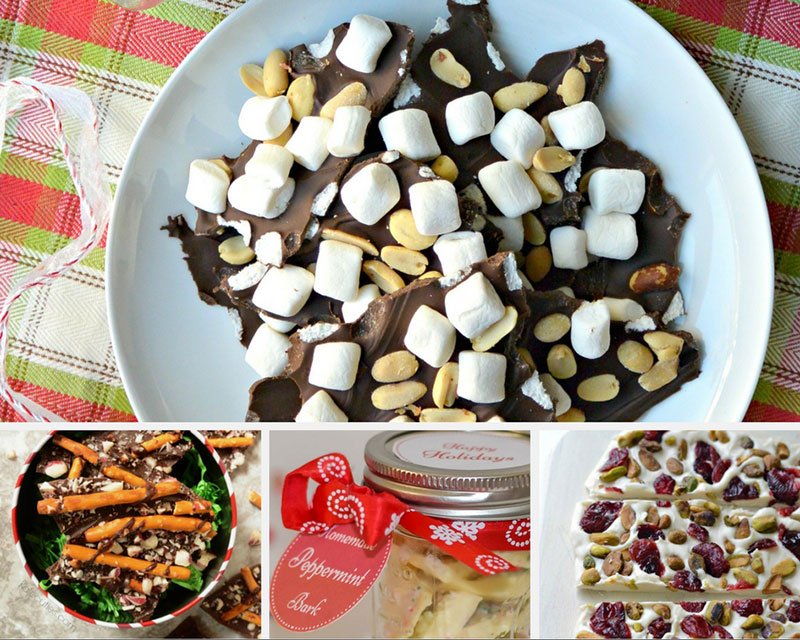 Gifts you can make this Holiday season: Bark

pictured top to bottom, left to right:
Rocky Road Bark (Vegan) by Veggies Save the Day
Dairy-free Pretzel Peppermint Chocolate Bark by Kale Cuties
DIY Mason Jar Gifts: Homemade Peppermint Bark by The Women Talk
Vegan White Chocolate Bark by Fork & Beans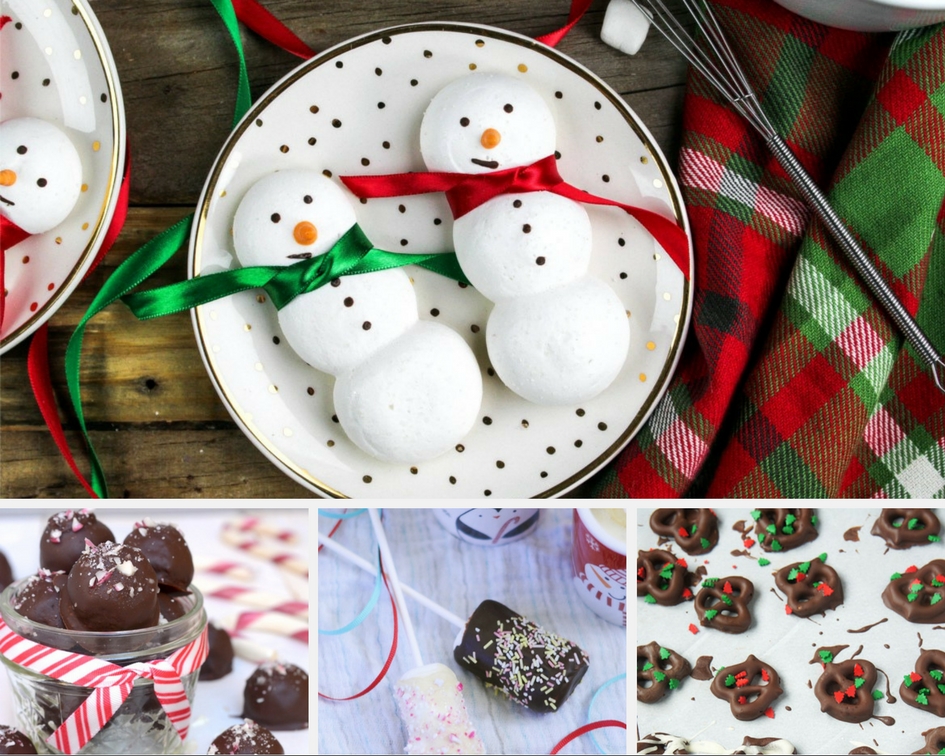 Gifts you can make this Holiday season: Snack time

pictured top to bottom, left to right:
Snowmen Meringue Cookies (Vegan & GF) by Vegan Huggs (aren't these the cutest?!)
Peppermint Candy Cane Truffles, vegan from Where you get your protein (love the blog's name!)
Marshmallow Swizzle Sticks by Fried Dandelions
Dairy-Free Peppermint Chocolate Covered Pretzels by ExSloth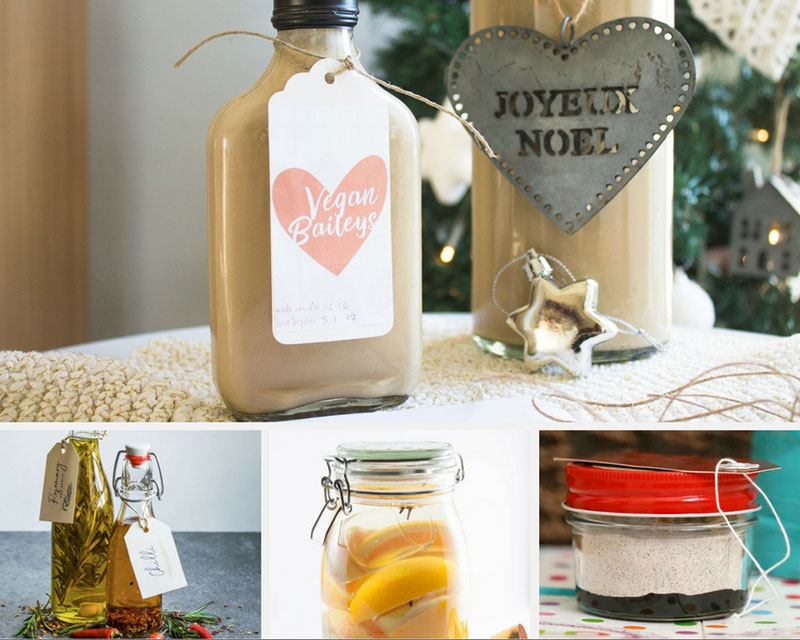 Gifts you can make this Holiday season: Bottled gifts

pictured top to bottom, left to right:
Homemade Vegan Irish Cream Baileys + free printable labels by yours, truly :-)
DIY Infused Oils with Free Printable Gift Labels by Lauren Caris Cooks
Homemade Christmas Liquor by Elephantastic Vegan
Gingerbread Cake Mix In a Jar by the amazing Vegan Richa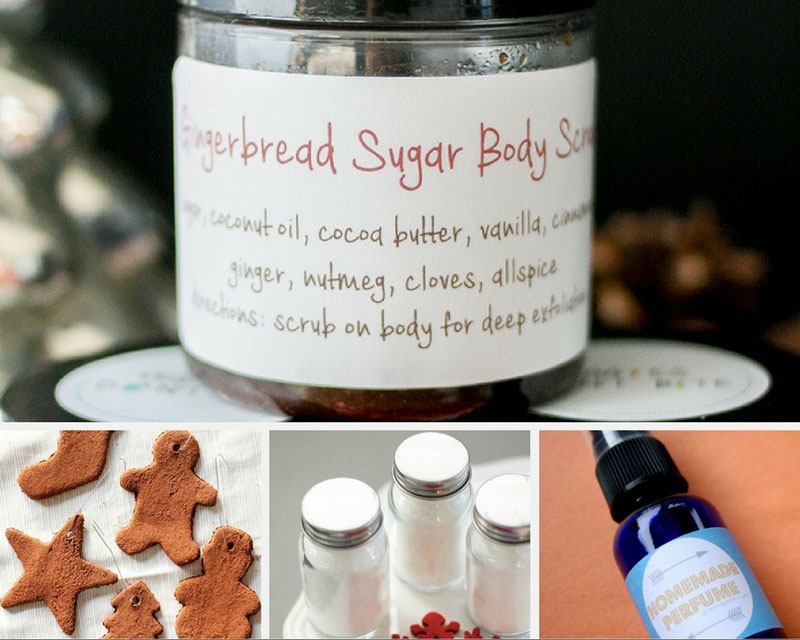 Gifts you can make this Holiday season: Non-edibles

pictured top to bottom, left to right:
Gingerbread Homemade Sugar Body Scrub by Veggies Don't Bite
Homemade Cinnamon Ornaments by Strength and Sunshine
DIY Body Powder by Healthy Slow Cooking
Homemade Perfume (2 ingredient vegan recipe) by Glue & Glitter
Did you enjoy this post? If so, I would love for you to pin it! Thank you! ♥
Also, do let me know in the comments whether you like to make your own gifts or you'd rather buy :)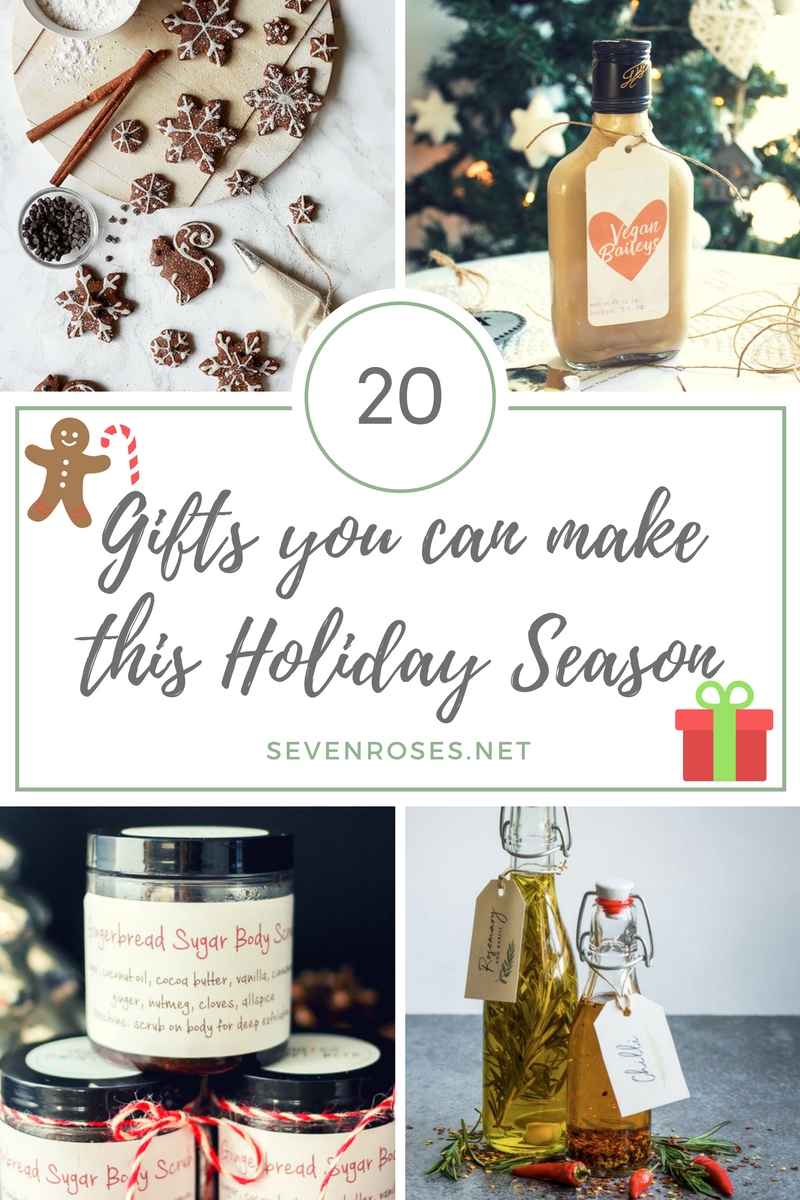 Pictured from left to right, from top to bottom: Vegan gingerbread cut-out cookies by Yummy Mummy Kitchen | Homemade Vegan Irish Cream Baileys + free printable labels by yours, truly :-) | Gingerbread Homemade Sugar Body Scrub by Veggies Don't Bite | DIY Infused Oils with Free Printable Gift Labels by Lauren Caris Cooks
Save
Save
Save