Special appearance by Jackie
A third of Americans don't visit a dentist regularly, putting the health of their teeth and gums at risk. Looking after your teeth at home is important too, but what if you're on a budget and you want a vegan, cruelty-free product with natural ingredients? Finding dental care products that work well and reflect your vegan beliefs can be difficult at times. Looking after your smile doesn't have to be complex, so let's break it down to make this part of your life something you don't need to worry about.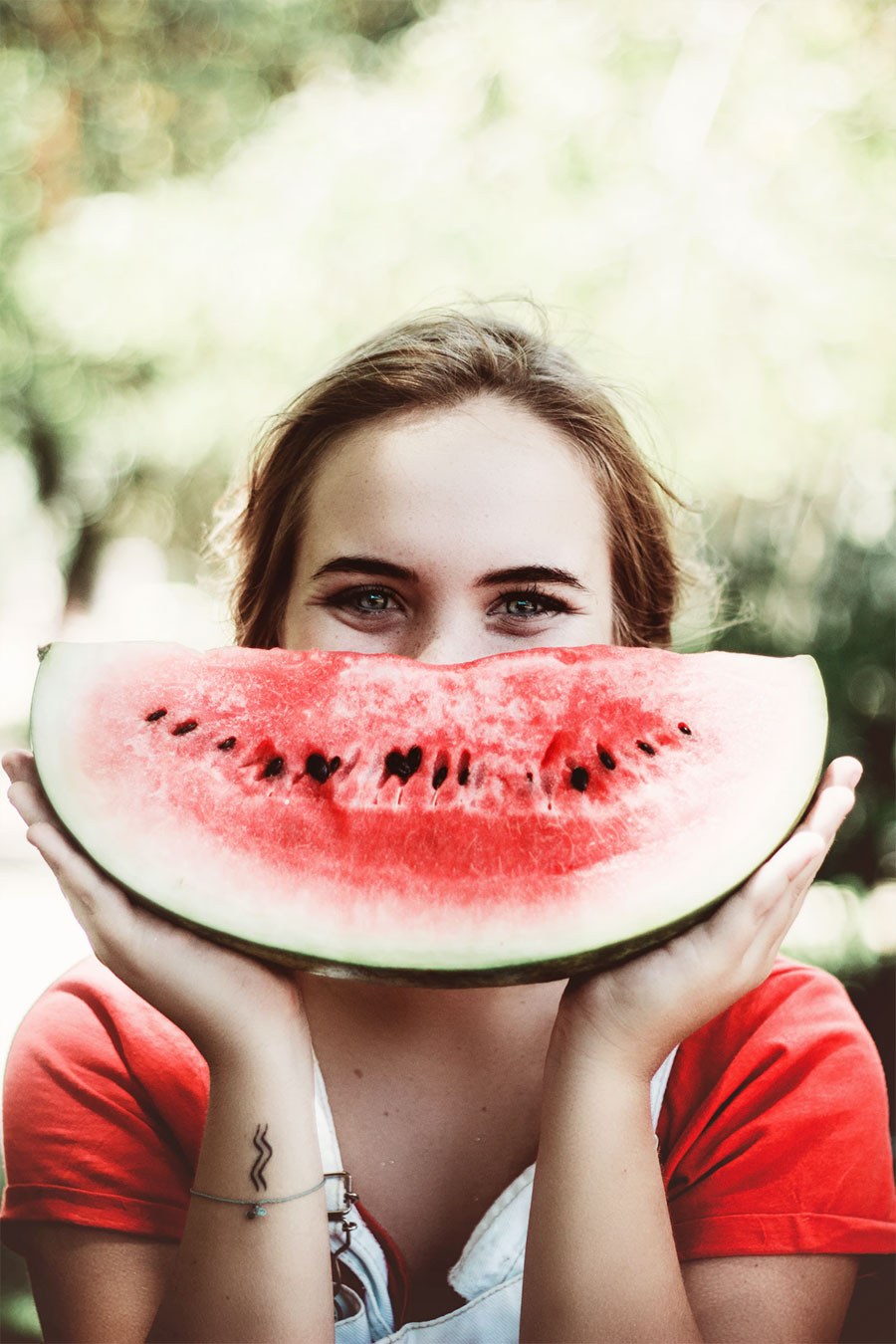 Picking A Toothpaste
Unfortunately, most common toothpaste brands aren't Vegan-friendly, either due to their ingredients or their animal testing policies.
Toothpastes from Jason Natural, a no animal testing brand, will strengthen your teeth and gums and naturally give fresh breath, plus there's no chemicals or animal ingredients. The texture is that of any commercial toothpaste, so it won't be obvious that you're brushing with something a little different.
Nature's Gate Natural Toothpaste is a budget-friendly option, which is also suitable for children to use, and is a natural option. It's also a greener option as their packaging is made from recyclable material, printed with soy ink, and they partner with organizations that care for the environment.
Finally, have you considered making your very own Zero Waste & Vegan DIY natural toothpaste? If you want to give it a try, there's an easy, 4-ingredient recipe here for you :)


Tooth Whitening
Being Vegan doesn't mean you have to go without when it comes to teeth whitening products.
Gloriously Vegan offers an affordable, environmentally friendly and chemical-free tooth whitening product. It uses activated charcoal from coconut shells, with one tub being 6 months supply. It's also manufactured in the USA, reducing the carbon footprint of the product.
Tarte Cosmetics offers a Vegan tooth whitening pen which is bleach-free and uses natural ingredients. This fits nicely in your bag so can be used anywhere and has good customer reviews.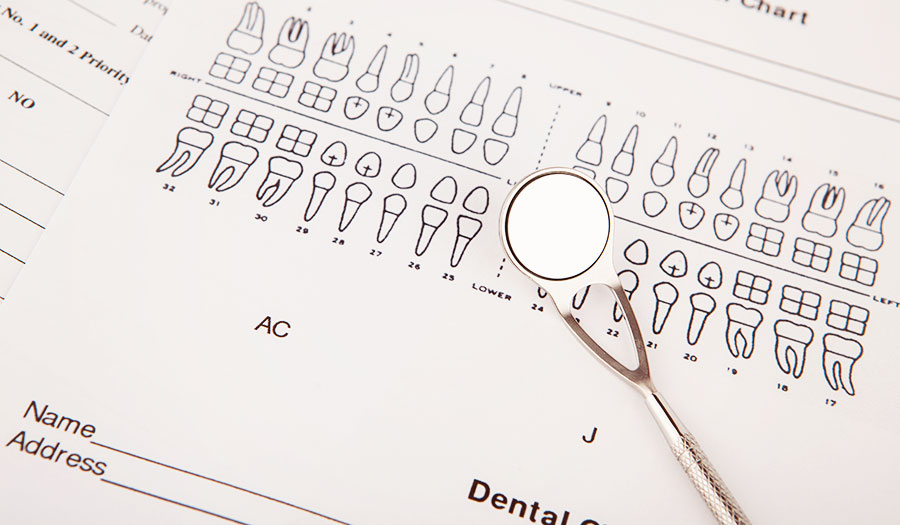 Visit The Dentist
Looking after our oral health at home is the best way to keep your teeth and gums at their best, but regular visits to the dentist are still a must. The American Dental Association advises to visit your dentist at least every 6 months. There are concerns that vegans' teeth enamel can show signs of decay due to eating lots of fruit.
Consuming citrus fruit twice a day is associated with a 37 times greater risk of dental erosion, compared to those who eat it less often. While calcium, which is essential for teeth, is usually associated with dairy (but you might now know that dairy consumption is actually detrimental to our calcium absorption), there are plenty of vegan calcium-rich foods, such as dark leafy greens, nuts and fortified plant milks.
Tell your dentist that you're vegan so they are aware and can look for related potential problems with your teeth.


Ingredients To Avoid
It's always best to look for the vegan and leaping bunny logos to see if a product is cruelty-free and suitable for you. However, labeling isn't always reliable, so be on the lookout for common, non-vegan ingredients in dental products to avoid.
Glycerin can be sourced from animal fat or vegetable oil, so it's difficult to say if a product would be vegan or not, if you're not sure it's best to write to the company.
Propolis is tree sap gathered by bees that they use to seal cracks and openings in their hives and to embalm other insect intruders. It's has antibacterial properties, which is why it's used in toothpaste, but there are vegan ingredients that are just as good.
Once you've found the products that work for you and you're happy with them, it's simple enough to continue buying it. It's finding that product to begin with that can be problematic. If you're ever not sure, contact the company directly to ask if a product is vegan and cruelty-free. Visiting your dentist and advising them that you're vegan is important for your oral health too, so make sure you go regularly for a check-up and a clean to keep your smile white.

Thank you so much Jackie for another interesting post!
I hope you've enjoyed this post like I did, don't hesitate to leave Jackie a comment and to pin this post to share the love ♥
I wish you a love-filled day xoxo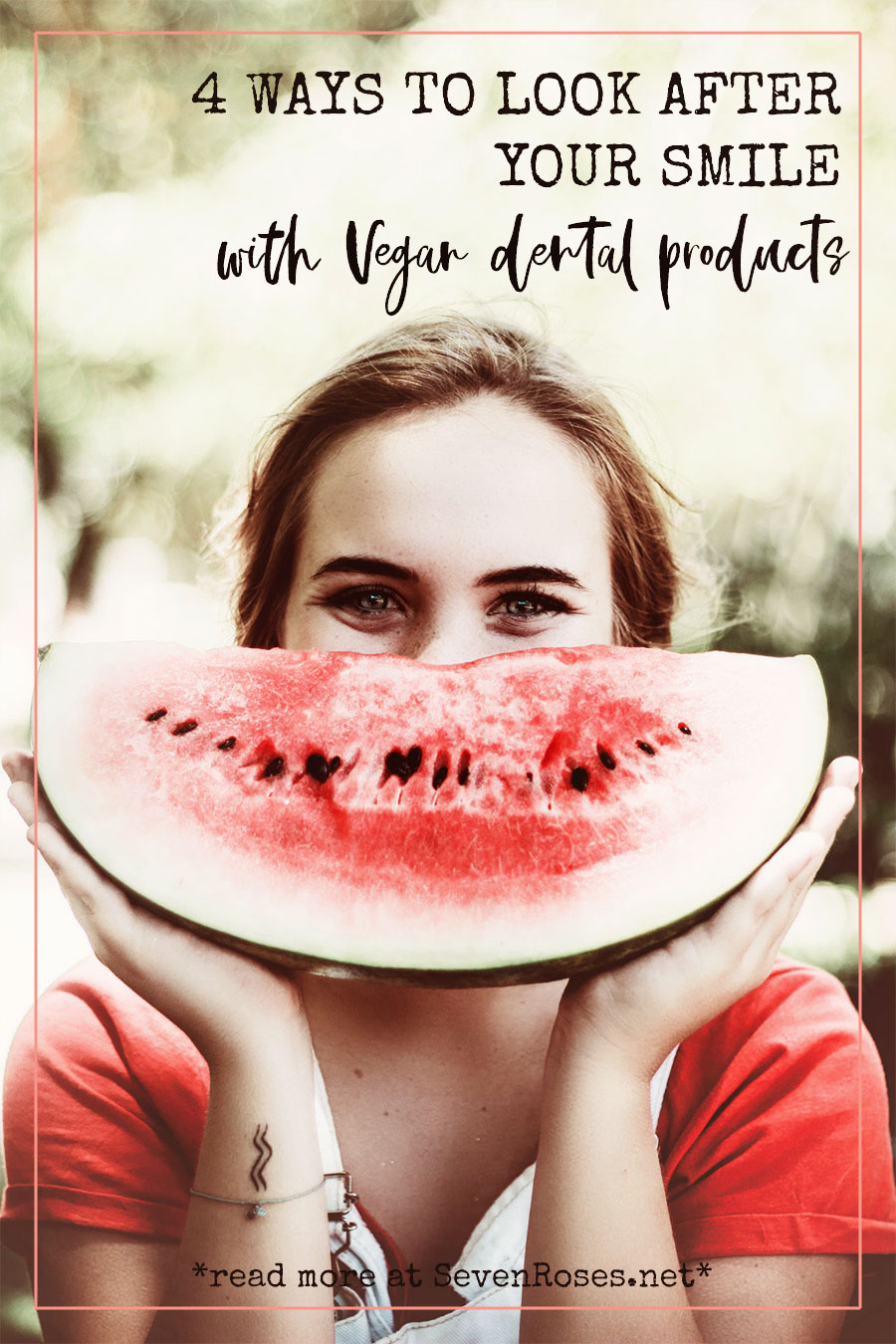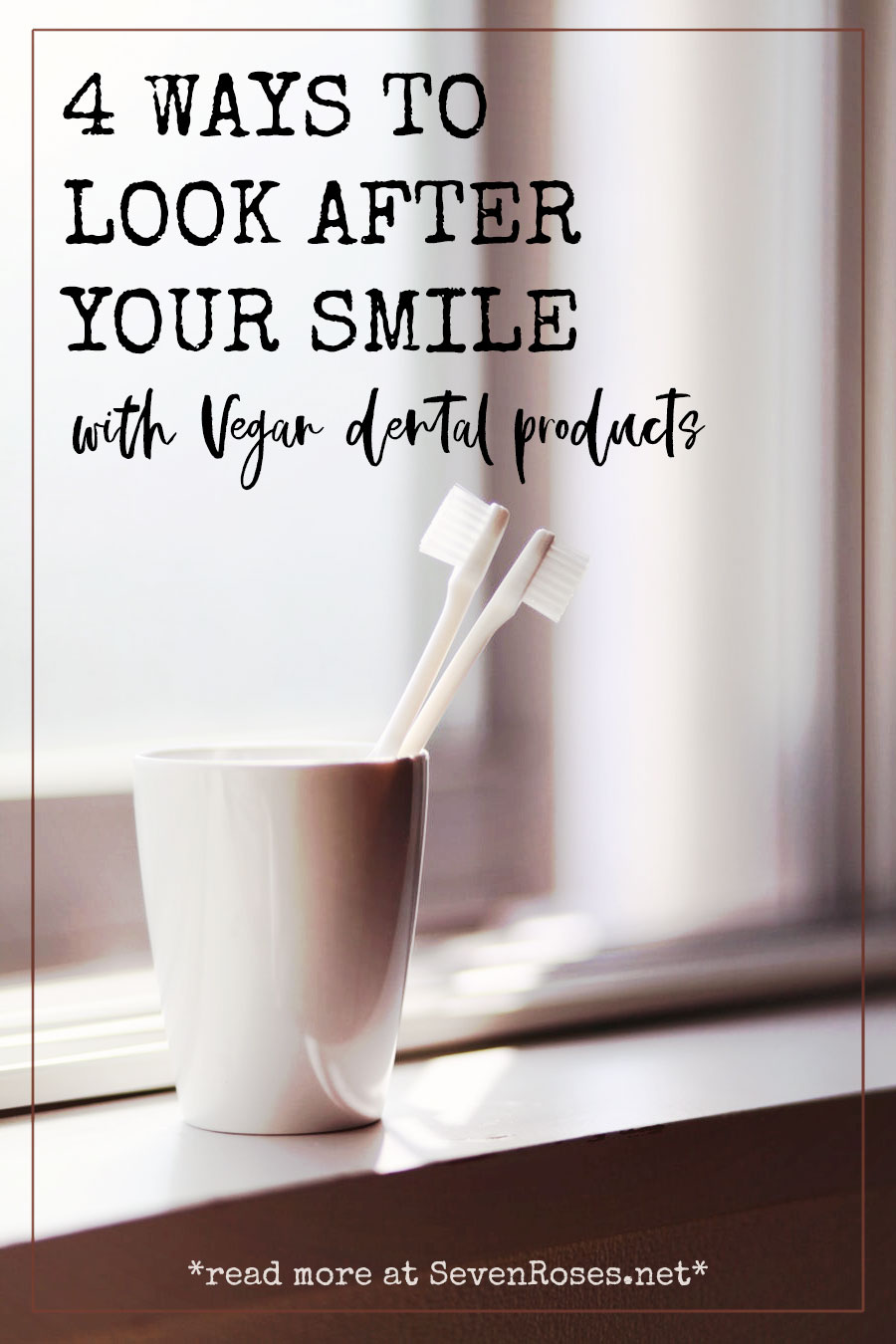 Disclaimer: This post contains affiliate links.