20 daily Gratitude and Abundance Affirmations to start your journey to a more abundant, grateful life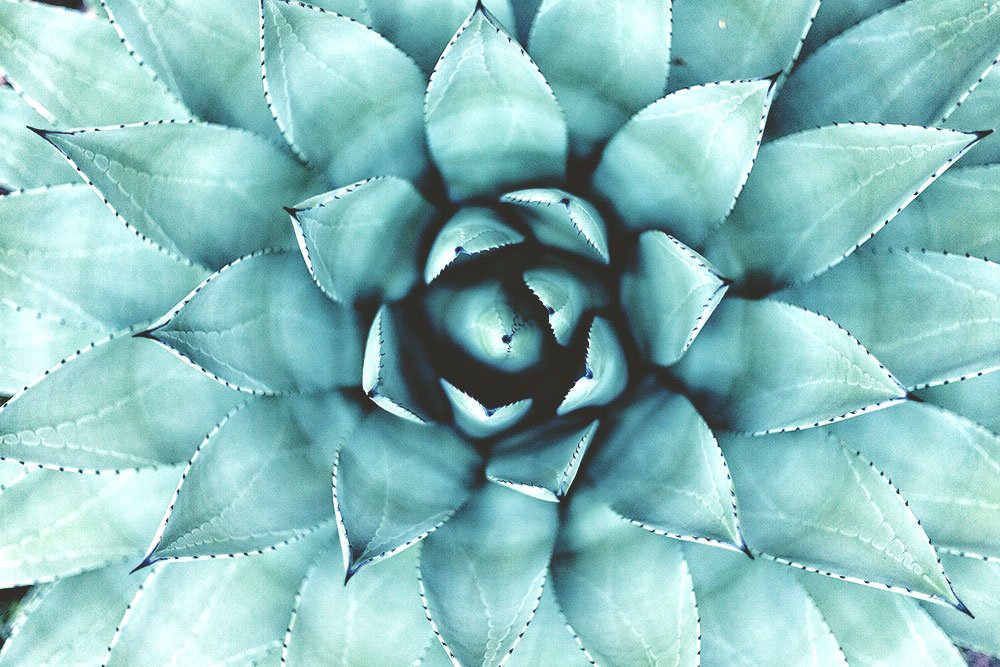 Hello my beautiful friends, today I thought I'd share with you something that has changed my life for the better in the past couple of years.
Too often we get caught into our daily lives and start noticing only the negative aspects while overseeing all the good that our lives are filled with. For me, it all started with a "Yes, thank you" mantra during my morning bed-yoga mini routine (I talk about it in my Feel-good Summer morning routine if you want to read it).
Adding these simple words to my days, as first thing I do each morning, has drastically changed my mindset, filling my days and thoughts with gratitude.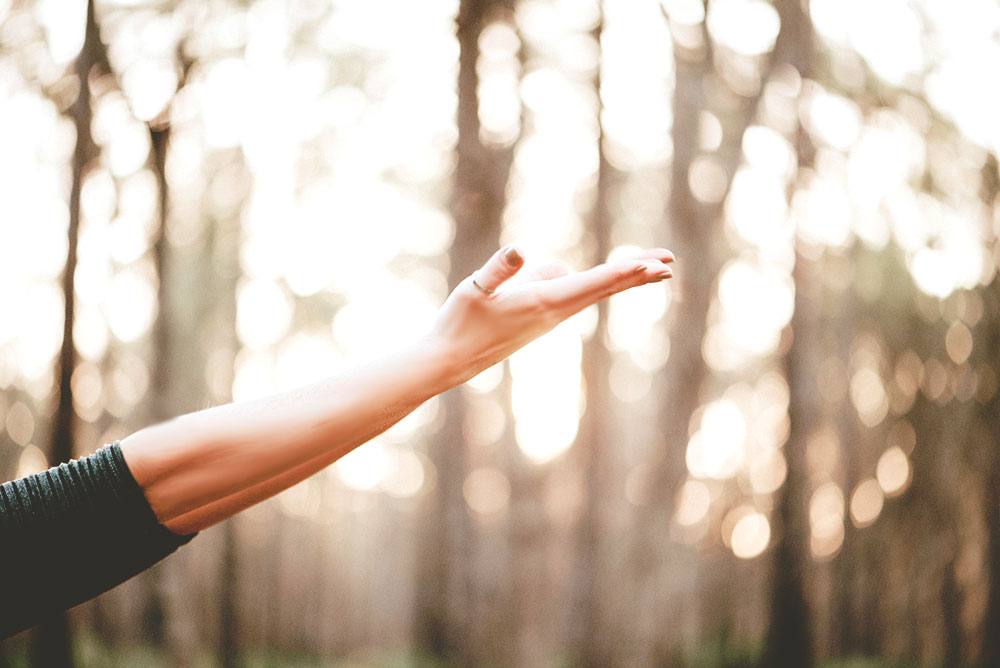 What is gratitude?
Angeles Arrien describes it perfectly in her book "Living in Gratitude: A Journey That Will Change Your Life":
"Gratitude is essentially the recognition of the unearned increments of value in one's experience. (…) Gratitude is a feeling that spontaneously emerges from within. However, it is not simply an emotional response; it is also a choice we make. We can choose to be grateful, or we can choose to be ungrateful."
I truly believe we have to choose to be grateful.
Essentially, by choosing to be grateful we acknowledge all the good that our lives are filled with, from small, apparently insignificant things to bigger ones, and by doing so our attitude towards people, events and life itself changes. Our priorities shift as we welcome compassion and deep wisdom into our existence.
An attitude of gratitude will eventually make you a happier person because, when you can appreciate what you've got, you stop wanting "more".
And it's the "wanting more" that essentially poisons our lives – comparing ourselves to unattainable models, wanting more money or a bigger car, a bigger house, a different life.
But these types of validation will not bring you joy; instead a life of fulfillment comes from within. Gratitude gives you the tools to be in the present moment, to fully live in the now. But in order to make such a drastic change in your mindset, you need to rewire your brain and let gratitude empower you.
All these words might confuse you; that's why in order to help you on your journey to a more abundant, grateful life, I created a printable version of these gratitude and abundance affirmations that you can read everyday – whether during your morning routine or perhaps at bedtime, when you get ready to leave the day behind you with a clear mind.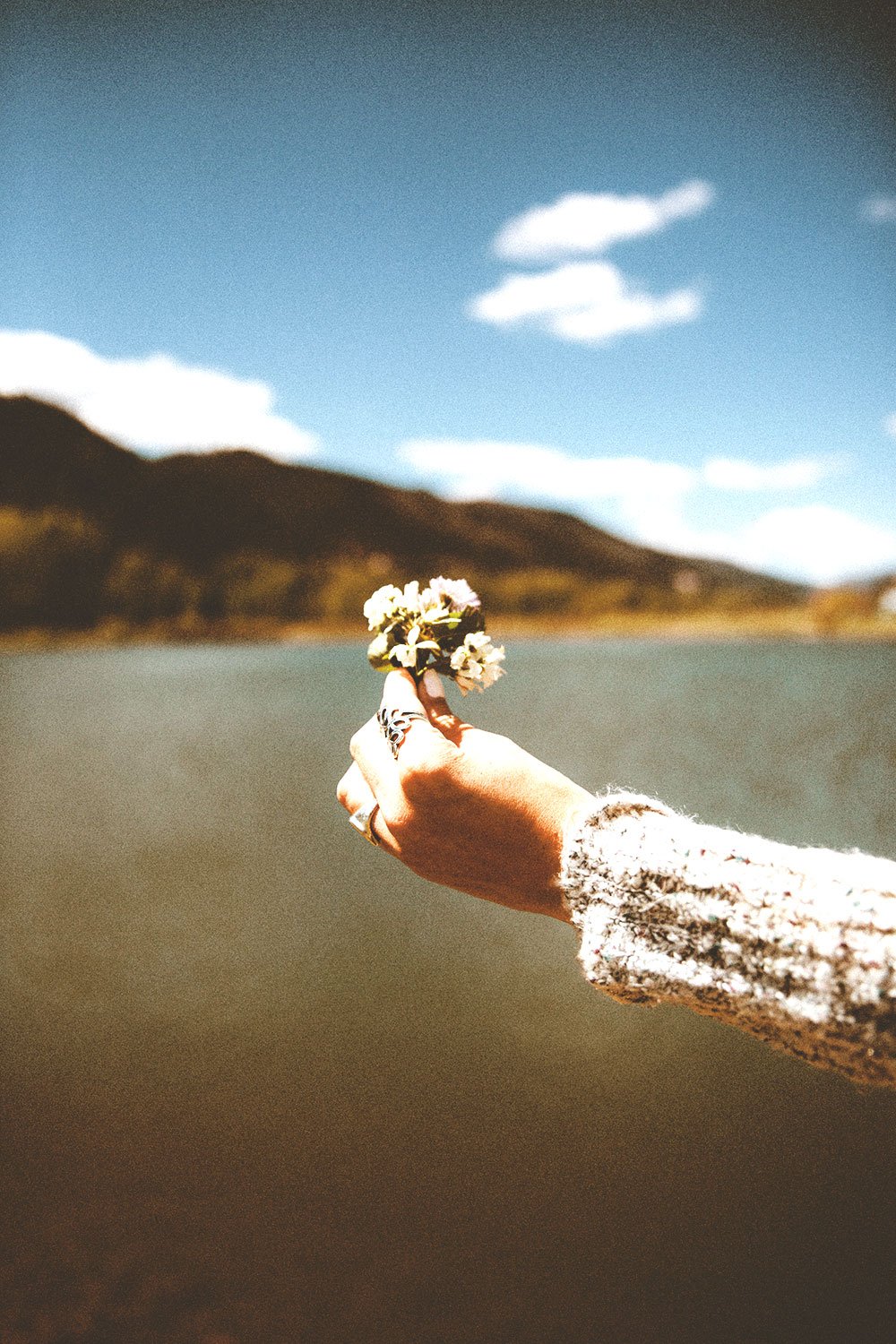 Read these affirmations, and feel the gratitude deeply in your heart. And even as you read and an affirmation which doesn't sound "true" at that time, say it and try to feel it as if it were. This is the power of affirmations – they bring us closer to our goal by feeling that they're already in our life's truths.
I am grateful
I am open and ready to feel gratitude
I let gratitude flow into my life
I welcome gratitude into my life
I observe the positive flow of life all around me
I let gratitude carry me
I am open and ready to receive abundance
I allow abundance into my life
The abundance I receive reflects the gratitude I feel
I am worthy to receive
I am ready to receive
I see beauty all around me
I trust myself and accept happiness into my life
I am focused on positivity and thankfulness
I am grateful for the abundance I receive
My life is unique
I have everything I need
Everything I need, is within me
I am thankful for (list 3 things you are truly glad for in your life, can be a person, a thing, a feeling, good news, etc)
Yes, thank you.


When you're done reading these affirmations, set the intention to bring these feelings with you, out into the world.
I suggest you download and print these affirmations, make them party of your life for at least 30 days in a row, and really start to notice what changes into your life, which new opportunities you are given to find creative solutions to your challenges, see how your proprieties get redefined and which new options you can explore.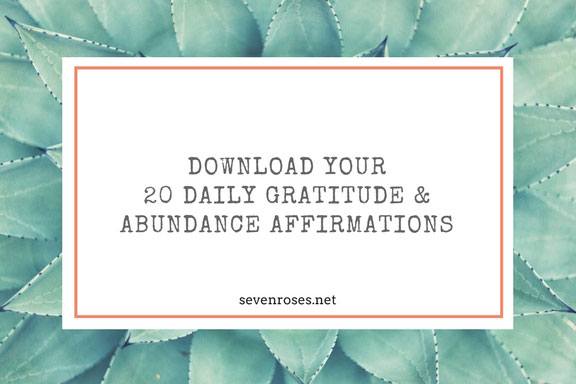 And now tell me, what are you grateful for today? Let me know in the comments
And if you enjoyed this post, don't forget to pin it and share it with others who crave the richness of a full life. I'd be so grateful if you did :)
I wish you a love-filled day ♥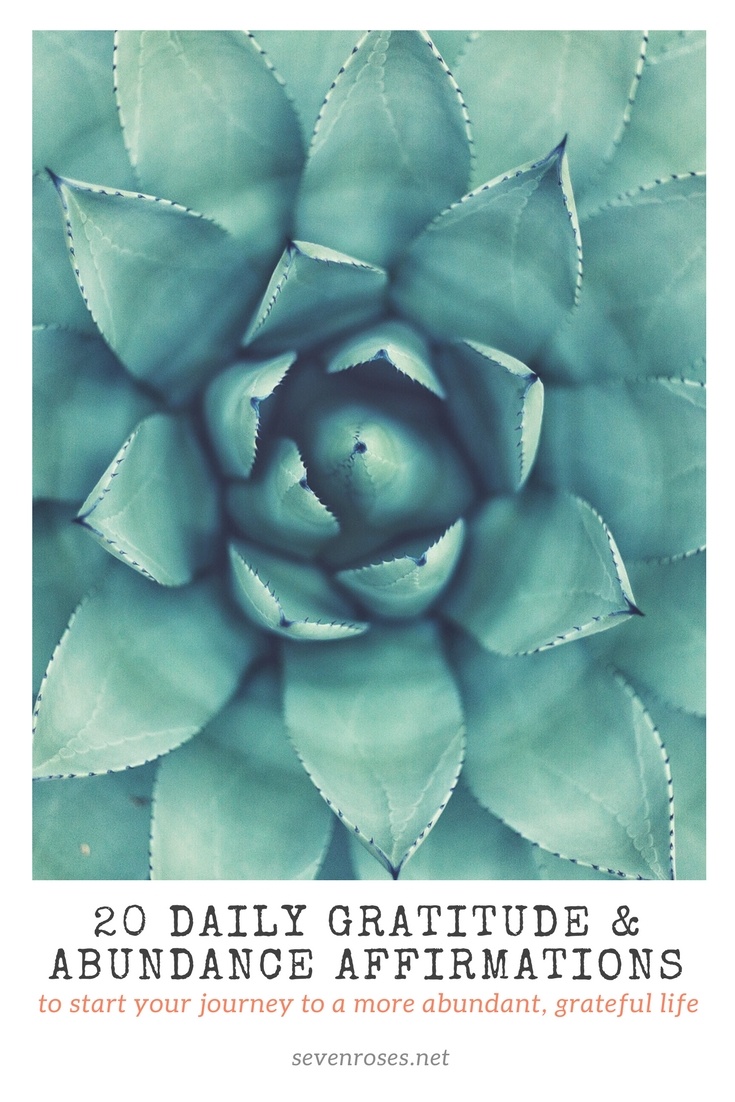 PLEASE NOTE: This post may contain affiliate links, which means I earn a small commission (at no additional cost to you) when you click the link and purchase. If you do, thank you for your support! Learn more.