If you want to surprise all your guests at your holiday table, with easy, tasty, dishes that will have them asking for more, here's my Easy Vegan Christmas dinner menu and recipes to enjoy with your family and loved ones.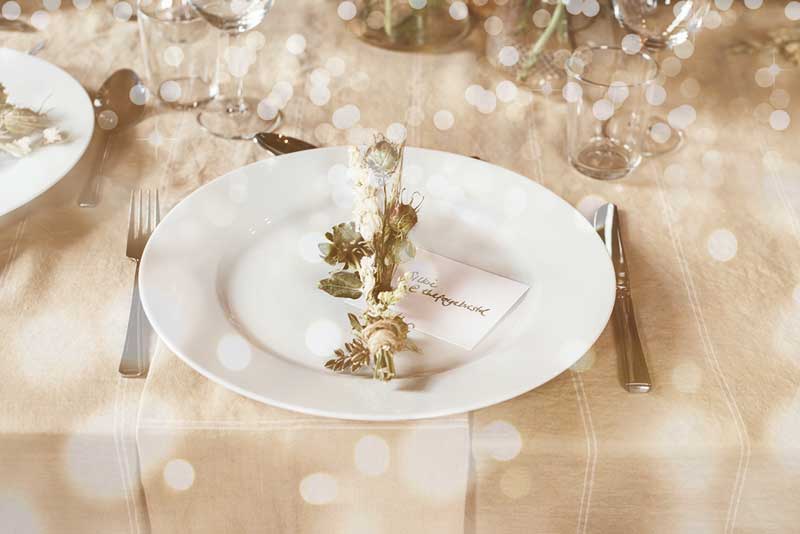 Between gift shopping or gift making, cleaning the house, planning and cooking the Christmas dinner from scratch – which includes grocery shopping, doing the actual cooking and setting the table – and guests to manage, the holidays time can sometimes be overwhelming, I hear you!
So to simplify life as much as possible, I imagined this Vegan easy-to-prepare Christmas party menu in three stages, from the appetizers to dessert, to approach the holidays without any (additional) headaches.
Contrary to what you might think, eliminating any animal and animal-derived ingredient while still offering a Vegan Christmas menu that is both festive and delicious is not difficult, when you have the right recipes :)
And if you think that hosting a Christmas dinner requires too much work, I want you to know that these recipes are all very easy, they have short ingredient lists, some can be made ahead of time (the day before) and most can be taken with you if you are invited somewhere. By planning out your festive menu and following these recipes, there is no reason to stress :)
From classic, traditional, Italian and French veganized versions to original ones, here are 10 festive Vegan recipes, which will be sure to please your holiday guests. Now let's get cooking ♥
Easy Vegan Christmas dinner menu and recipes: appetizers
This will be from now on my go-to Holiday entertaining dish. Its' easy to make, doesn't require crazy prepping, it can be eaten warm out of the oven or cold (the purists will tell you it must be eaten still warm, but you do you!), it's easy to bring to a party and fun to slice and share with friends and family.
This Lentil and walnut holiday dip – a Vegan version of French rillettes – is a healthy, seasonal recipe that only requires a handful of ingredients and that will be perfect for your holiday table.
Easy Vegan Christmas dinner menu and recipes: main dishes
Probably my most loved and most popular recipe around Christmas time, this 1-inexpensive-ingredient Vegan Holiday Roast that will please Vegans and meat-lovers. Just add a little magic blend of herbs and condiments… The smell of this Vegan Holiday Roast will make everybody rush to your holiday table =)
These rustic home-style Fall Vegetable Pot Pies are stuffed with a rainbow of creamy fall veggies, including root vegetables, pumpkin and squash, and covered by a puff-pastry crust. What a delicious, comforting dish!
This loaf could quickly become your meatless holiday staple. Easily adjust seasonings according to your family tastes and serve with roasted potatoes, green veggies and your favorite gravy or sauce.
This Vegetable Divan casserole, the Vegan version of the traditional comfort-food dish, is a delicious, hearty meal baked to perfection and perfect to serve at your holiday table, to bring to a potluck or for a cozy Sunday meal.
This easy dinner recipe is sure to become a family favorite! It uses the same fresh vegetables as the original but leaves out the heavy dairy and oils. Round this meal out by serving it over a bowl of quinoa or brown rice.
Easy Vegan Christmas dinner menu and recipes: desserts and cookies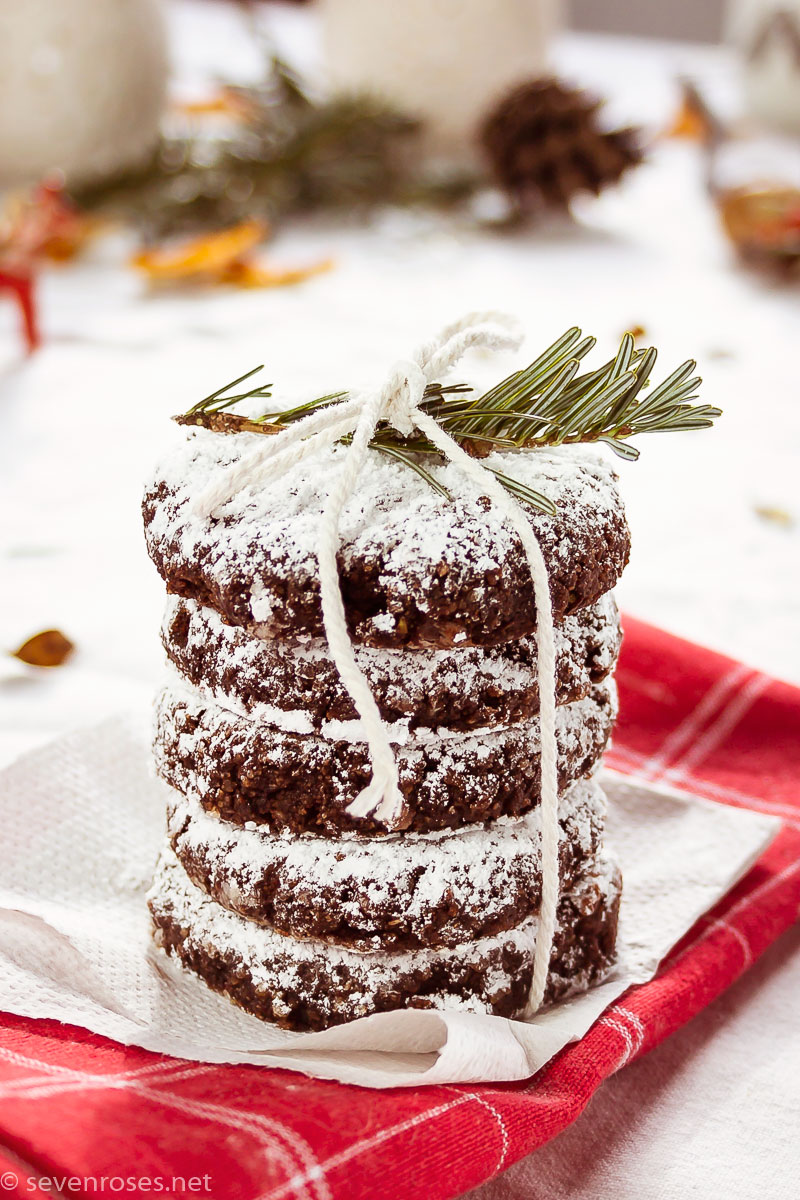 A classic recipe gets a makeover for the holidays: these Almond & Hazelnut Snow Cookies are gluten-free, oil-free, egg-free, dairy-free but oh! so chocolatey & delicious, and perfect for the holidays!
Chocolate lovers beware, these festive raw vegan chocolate hazelnut truffles aka "Vegano Rocher" are totally addictive and oh! so delicious. Make some for yourself or for a loved one ♥ (perfect for Christmas, Valentine's or to make any day a special day)
A traditional festive Italian no-bake treat gets a new spin with a delightful Vegan version. Thanks to a few simple ingredients, the decadent flavor of this Vegan Chocolate Salami will surprise your holiday guests.
This Vegan Gluten-Free Caprese Chocolate Cake is an egg-free, dairy-free, 1-bowl chocolate lover's dream come true, And it only requires 7 ingredients, so easy to make!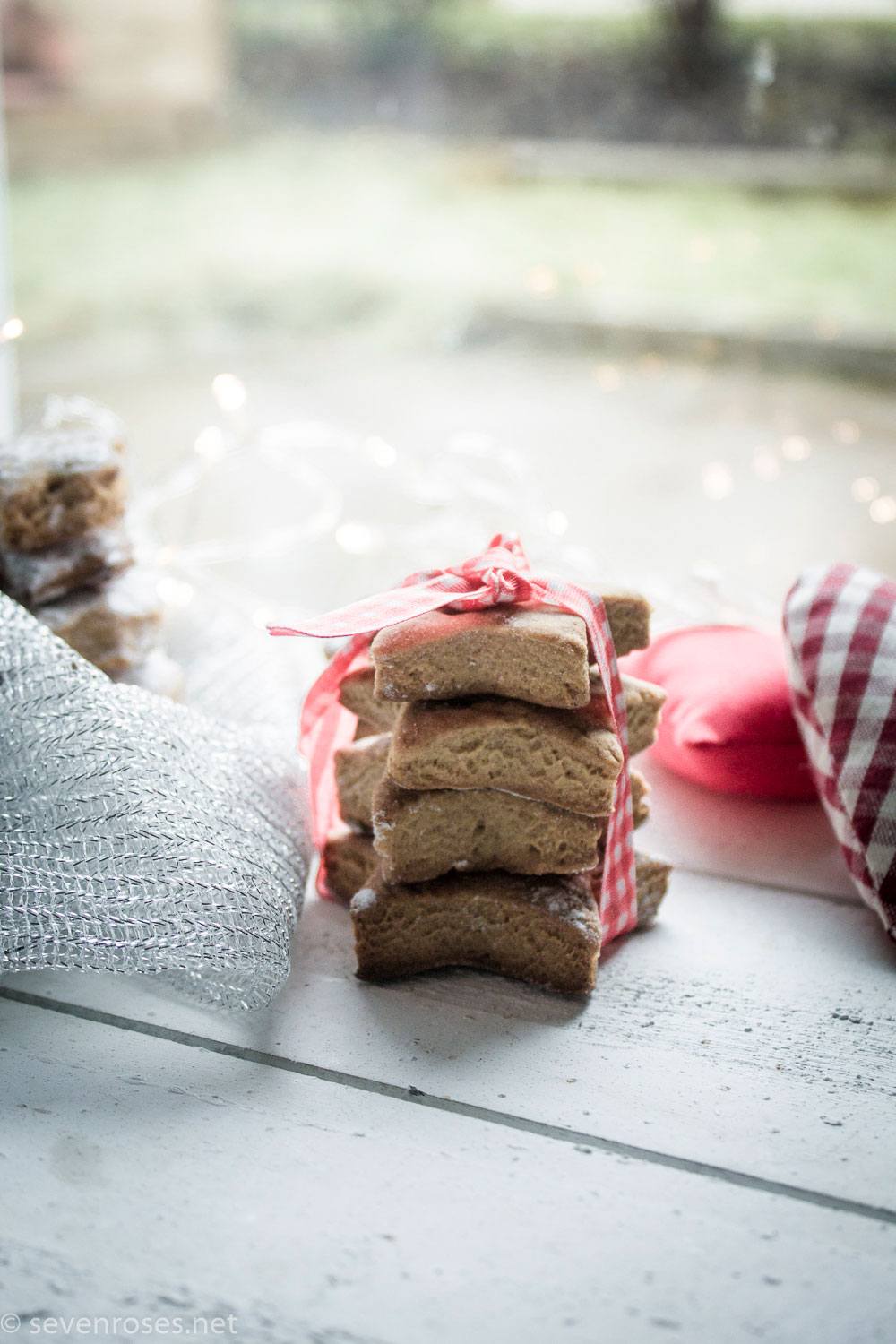 Last minute gift idea: rustic Christmas cookie decorations
These Vegan Christmas Cookies are simple, rustic and sure to impress. Gift them as stocking stuffers, or bring them to your holiday party of cookie swap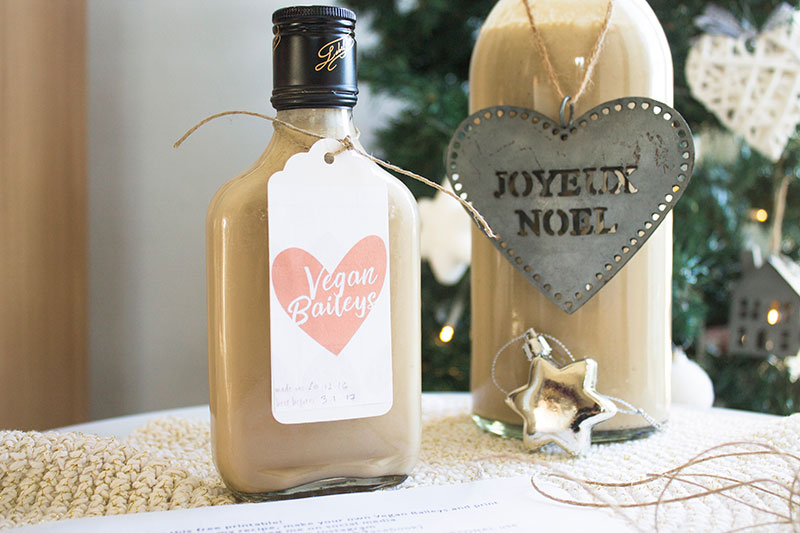 Last minute gift idea: homemade Vegan Irish Cream Baileys + free printable
A luscious creamy goodness made with just a few simple ingredients you probably already have at home. Print the free labels for a unique last-minute gift idea

So there you have it, my Easy Vegan Christmas dinner menu and recipes.
If you give any of these recipes a try, please let me know in the comments' section below.
And don't forget to pin this recipe to spread the love ♥
I wish you a love-filled day xoxo