Summer means spontaneous camping trips: just grab a backpack, some yummy Vegan food, your sleeping bags, and a good book. When you stop and think of it, what else do you really need in life to be happy?
Well, also grab all your camera gears.
And if you're in Vosges, be ready to go from summer warmth to winter weather within a few hours sooo bring some extra layers, because you will need them.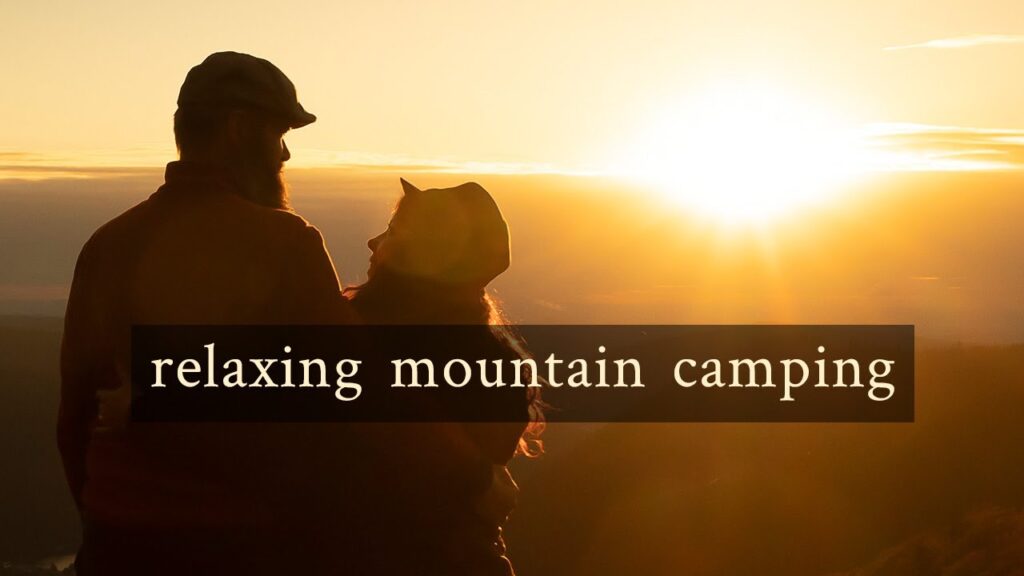 Last weekend we hiked up to a beautiful spot in the Vosges mountains (North East of France) and made camp where you can see not 1 but 2 lakes in the valley down below: Lac de Retournemer and Lac de Longemer. After being wowed by a stunning late pink sunset, spending some quiet time around the campfire and bathing in the milky light of July's full 'Buck Moon', we woke up the next day just before a storm and hiked back in a thick mist, fully soaked but happy with the new memories we made.
silent hiking & camping | DJI Mavic Mini | microadventure in the French mountains before the storm
I suggest you click on "watch it on youtube" in the bottom right corner to view it in Cinema mode and choose HD (1080hp) ;-)
We hope you enjoy this silent, cinematic vlog, and let us know in the comments below what does Summer mean to you?
And also: do you prefer our videos with relaxing music or with only the real sounds recorded through our microphone?
👉 And remember to subscribe https://www.youtube.com/channel/UCClO3cA1n6CFQsAKrsOg_0A?sub_confirmation=1
↟↟↟↟↟
Our minimalist equipment:
Drone – DJI Mavic Mini Fly More Combo: https://amzn.to/3dRqUF3 *
Camera – Canon EOS M50 Mirrorless Camera with EF-M15-45mm: https://amzn.to/2JgnTkQ *
Action Camera – AKASO EK7000 4K WiFi Sports Action Camera Ultra HD Waterproof: https://amzn.to/2Ck0qyt *
Microphone – Rode VideoMic GO Light Weight On-Camera Microphone: https://amzn.to/30gIxZi *
Tripod – Manfrotto Elements: https://amzn.to/300B0zr *
(The * links are affiliate links: should you decide to purchase through one of them, we would be very grateful 🙂 and we'd get a small commission at no extra cost to you, which would help us with The Windy Burrow project!)
***
Where else to find us ↟↟↟↟↟
FB: https://www.facebook.com/thewindyburrow/
IG: https://www.instagram.com/thewindyburrow/
TW: https://twitter.com/rholalanet/
www: http://theburrow.rholala.net/
***
….and if you're still here wondering "what's this silent hiking thing?", well it's the type of contemplative, almost meditative video we love to make. Here nature sounds are mixed with slow-paced music in order for you, the viewer, to have a really immersive experience.
The epitome of this type of video is Kraig Adams' amazing hike through Iceland, but frankly all his videos are gems, so go check them out, he will inspire you!
#nosmallcreator #silenthiking #djimavicmini