Guest post by Sophia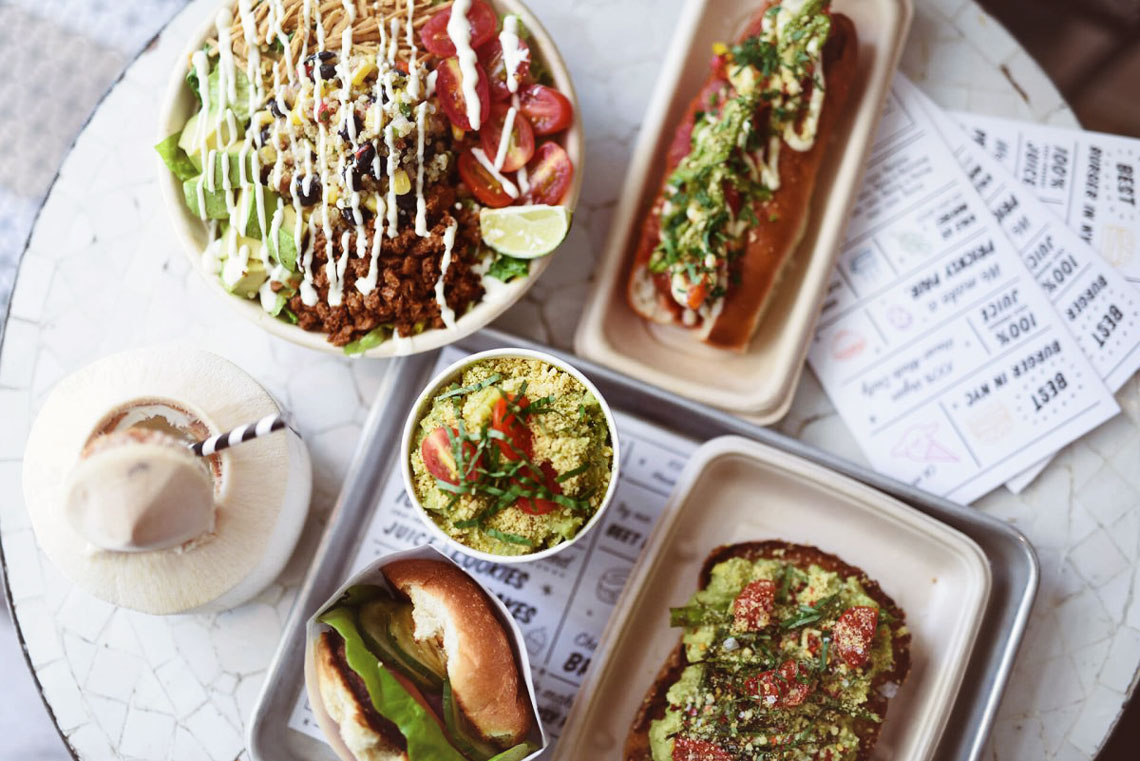 Whenever your friends decide that it's time for a night out at a good restaurant, you tend to groan in frustration. Not that you aren't excited to spend time with them, but unless they're all vegan like you are, chances are that you'll be taken to a place that can offer you nothing more than a bland, tasteless salad. Fortunately, this is not the case in New York. Vegans no longer have to satisfy themselves with tasteless meals while everyone else enjoys a feast, and if you know where to go, you're bound to find delicious food to fill your belly.
Are you in need of some good suggestions? Then take a look at our list of excellent restaurants that are completely vegan-friendly!
The absolute best Vegan-friendly restaurants in NYC:
Ladybird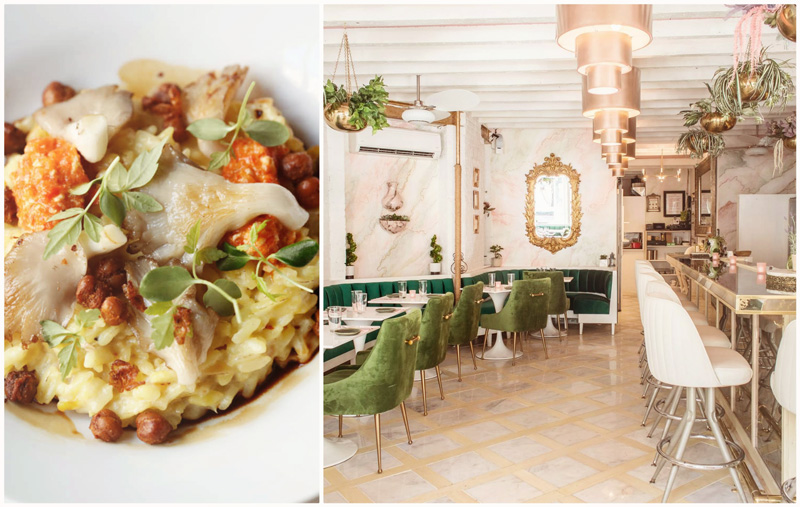 Delicious food, excellent service, and not a hint of pretentiousness—Ladybird is a delight because it embraces that sloppy, finger-lickin' aspect of great food and gives vegans something they can truly sink their teeth into. Rather than delicate ensembles and Insta-worthy decorations that you feel guilty about eating, here you will find homey, vegan mac-and-cheese, fried avocado croquettes, and a multitude of dishes that can be dipped in their delicious non-dairy ranch dressing. It's all about hearty, filling meals that never leave you unsatisfied, and it's a great choice if you're just looking for some comfort food that's served with excellent booze.
Nix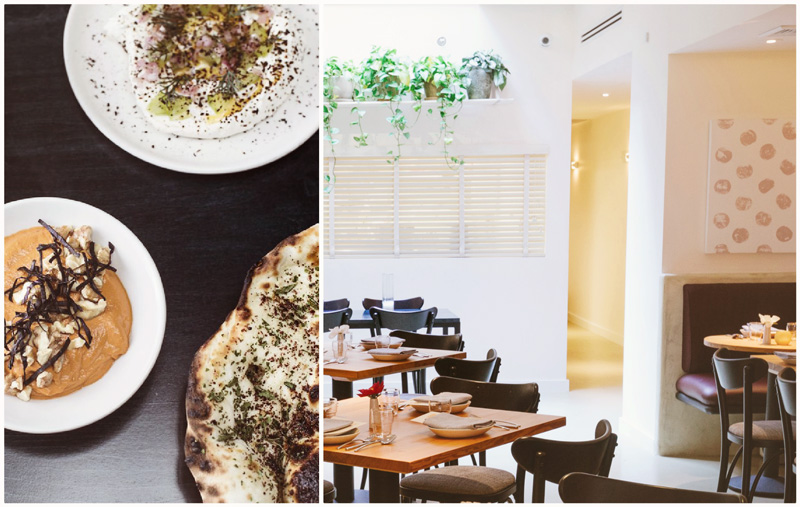 If you do prefer something fancier where you enjoy everything from food to ambiance, then head over to Nix because you simply won't find a place that's more chic or more beautiful. It's one of the hottest places in NYC, and it's famous for its remarkable selection of wines—from Alsatian Chasselas to Edelzwicker, you can have some really unique experiences if you order a bottle. The food is also impeccable, and their charred Brussels sprouts and cauliflower dishes dipped in sauce are something that everyone needs to try at least once. Order a glass of freshly squeezed juice to go with it, and enjoy the boost to your health.
Alchemiq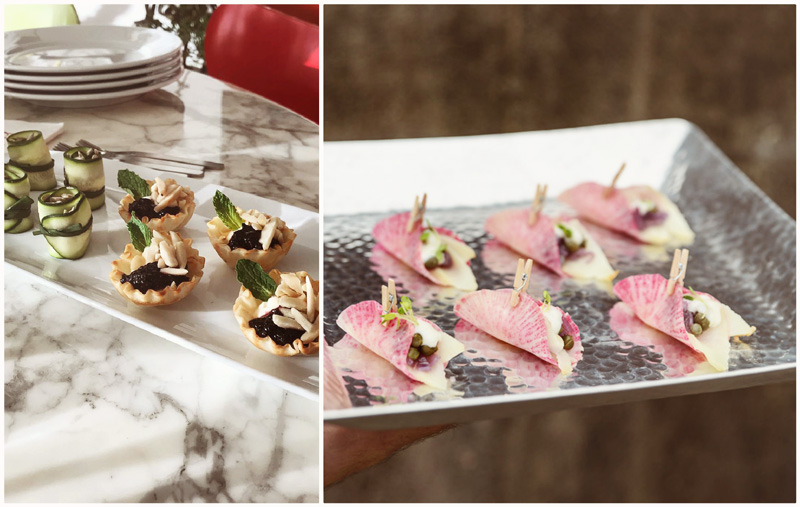 While Alchemiq isn't a restaurant, it deserves a spot on this list because of that multitude of people who like hosting their dinners at home. Namely, they are one of the best catering companies in NYC, and they have some really great vegan-friendly options on their menu. One of the things you definitely need to try is their lettuce wraps with strawberry, basil, almond and balsamic vinegar, but if you prefer something traditional, go for their scrumptious cucumber canapés. From cocktail parties to birthdays, if you enjoy hosting, this is a good option to choose because they can make incredible finger food for you. Fortunately, they also have great mixologists and they even offer interactive chef stations, so you won't lack for both good food and entertainment.
Hangawi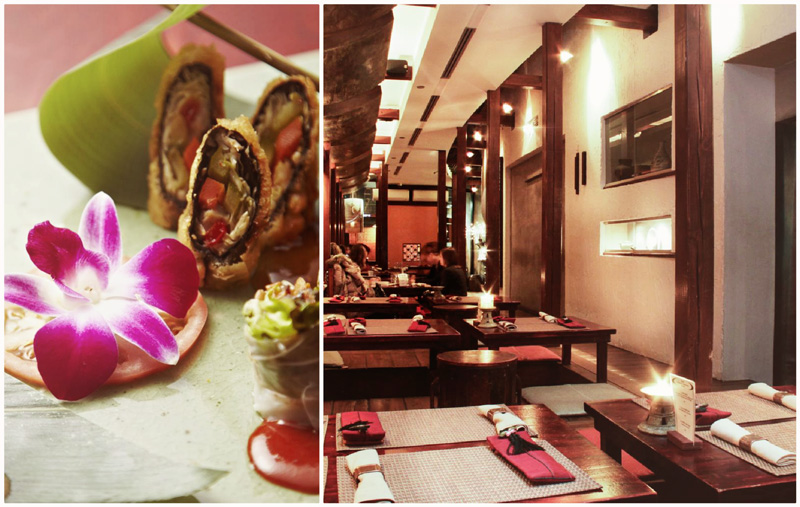 Are you a fan of pumpkin porridge? If you've never tried it, then head over to Hangawi because they make quite a delicious one! This Korean-styled restaurant offers very creative food with plenty of mushroom dishes and fermented cabbage, and they're one of the oldest vegan places around. Today their interior might seem a little dated, but the food quality is still excellent. When you enter you'll see a huge room that looks almost like a mess hall, and you'll enjoy the dimly lit atmosphere and the neutral tones of the décor. For old school foodies who want a taste of something unique, this is a good place to choose.
Little Choc Apothecary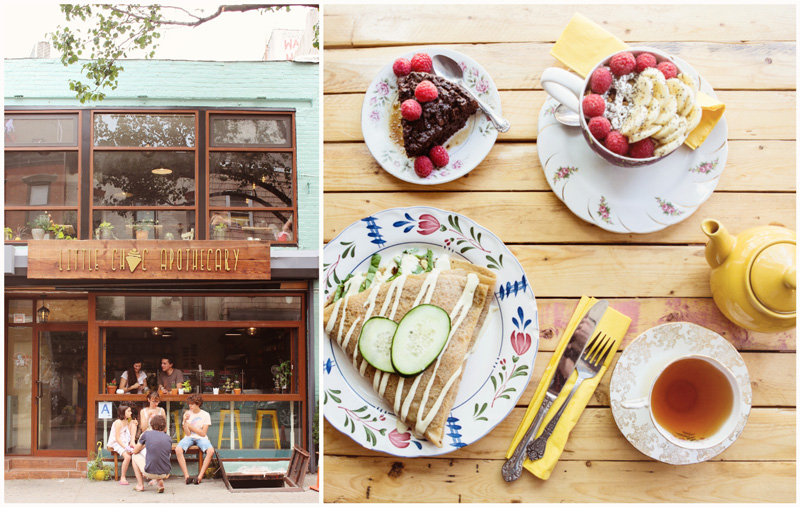 This place simply breathes charm everywhere you look. At a first glance it looks like a delightful little bakery, but when you wander inside you'll realize you can sit down and order an actual meal to go with your herbal tea. Head upstairs to see their lovely dining area and enjoy their all-vegan menu. You can also ask for their special red wine that's made with dark berries, or ask them for a recommendation to help you figure out which wine to pair with your plant-based dishes. One thing you definitely have to try here are the crepes—they're famous for their savory crepes that feature kale, caramelized red onion, pepper, and homemade barbecue sauce.
ABCV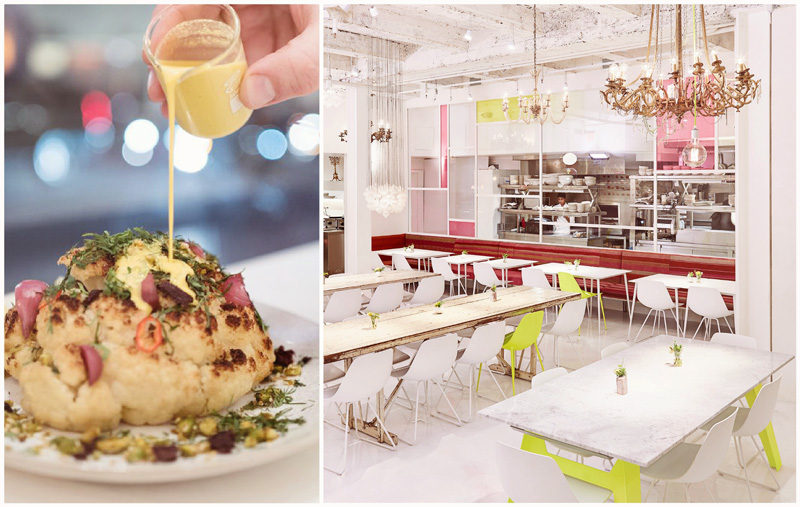 This is a really famous restaurant, and although it's quite pricey, the experience it offers is worth it. The crisp, clean interior is paired with relaxing music playing on the speakers, and there are millennial pink wall panels and white furniture scattered everywhere. Try their chia bowl wonders and their energizing tonics, and feel free to take a closer look at their menus—they come with information about various vegetables and their benefits, so you can make your choice based on how you want to treat your health that day. Luxurious, delicious, and totally fancy, this is the place to be if you want to snap a few Instagram photos and be seen.
…And there you have it, now you've got a nice little list of lovely places to try out. The next time your friends start looking for a good place to dine, make sure you suggest one of these!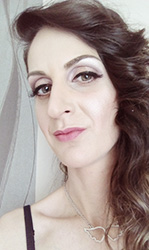 About the Author:
Sophia Smith is a beauty and style blogger, an eco-lifestyle lover, graphic designer and a food enthusiast.
She is very passionate about natural skincare, minimalist wardrobe, yoga and mindful living.
Sophia writes mostly about beauty-related topics in her articles.
She has contributed to a number of publications including: Eco Warrior Princess, Secret Garden, Just Haves, How to Simplify and Carousel.

Thank you so much for this amazing post Sophia!
I hope you all enjoyed to find out The Absolute Best Vegan-Friendly Restaurants in NYC just like I did… Hopefully I'll visit all of them soon. Which are some of your favorite spots to eat in your own city? Let us know in the comments' section below!
And don't forget to pin this post to spread the love ♥
I wish you a love-filled day xoxo