Disclosure: this post may contain affiliate links, which means we may receive a commission if you click a link and purchase something that we have loved & recommended. While clicking these links won't cost you any extra money, they will help us keep this site up and running! Please check out our disclosure policy for more details. Thank you for your support!
Hello my beautiful friends!
Today I want to talk more in depth about the top essential oils that will help you survive Winter without any of those "seasonal ills" like the cold, fever, flu and even S.A.D. aka the Winter Blues. I've been using essential oils for quite a few years now to fight off and soothe such ills – if you want to know which oils to use, just keep reading!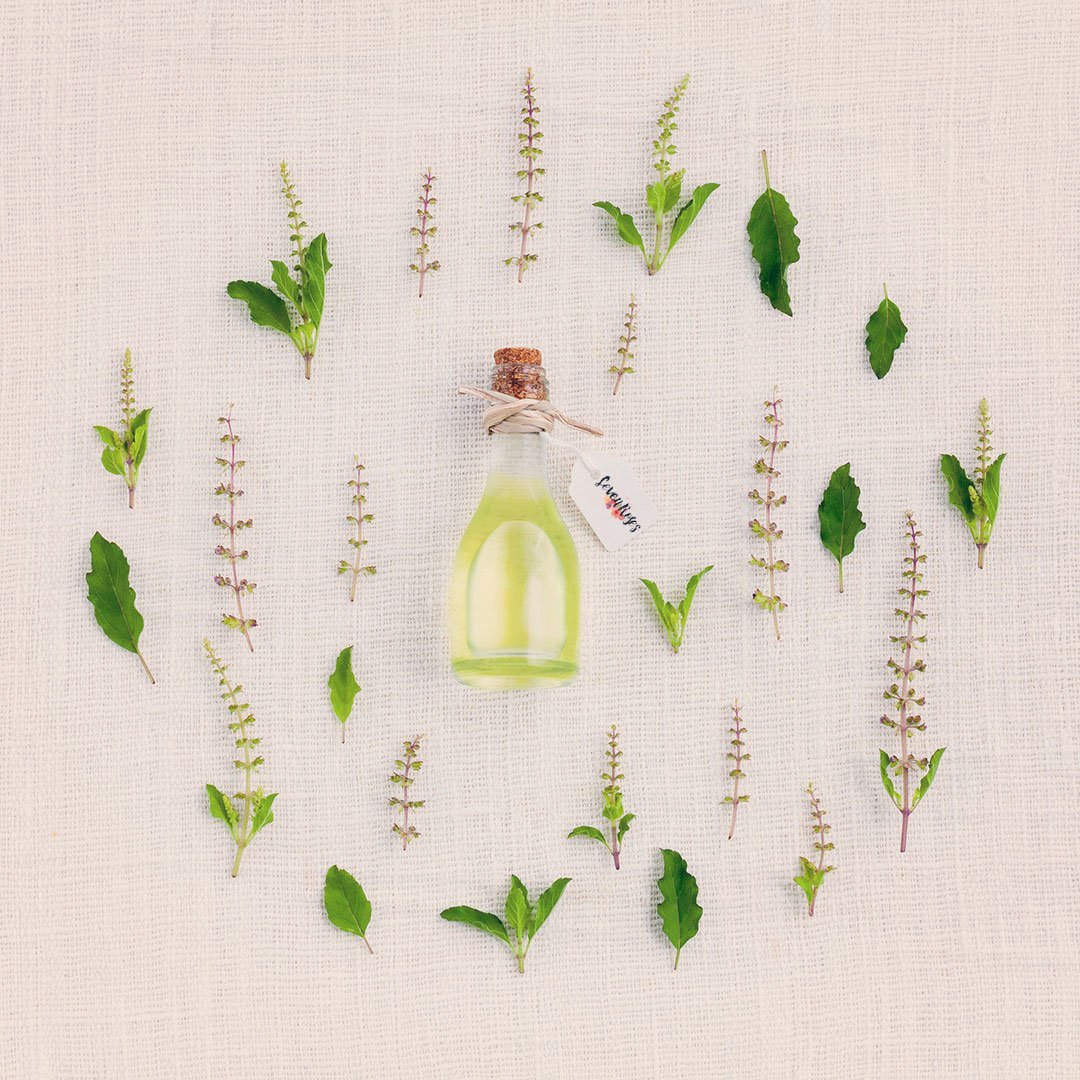 My Top 5 essential oils for Winter
Essential oils are very useful when it comes to soothe and even protect you from winter ailments such as colds, sore throats, coughs, sinusitis. How do they do it? Some essential oils are known to purify indoor air, protect you from microbes and stimulate our natural defenses. They fortify our bodies and give it the means to eliminate harmful elements such as bacteria while sanitizing our environment.
During Winter months, when we face harsh weather conditions, our bodies struggle to defend themselves against viruses and other winter germs. Add to this a general sense of fatigue and low spirits, and our weakened bodies could easily fall sick. But here are some tips to help you resist and survive Winter in a natural way.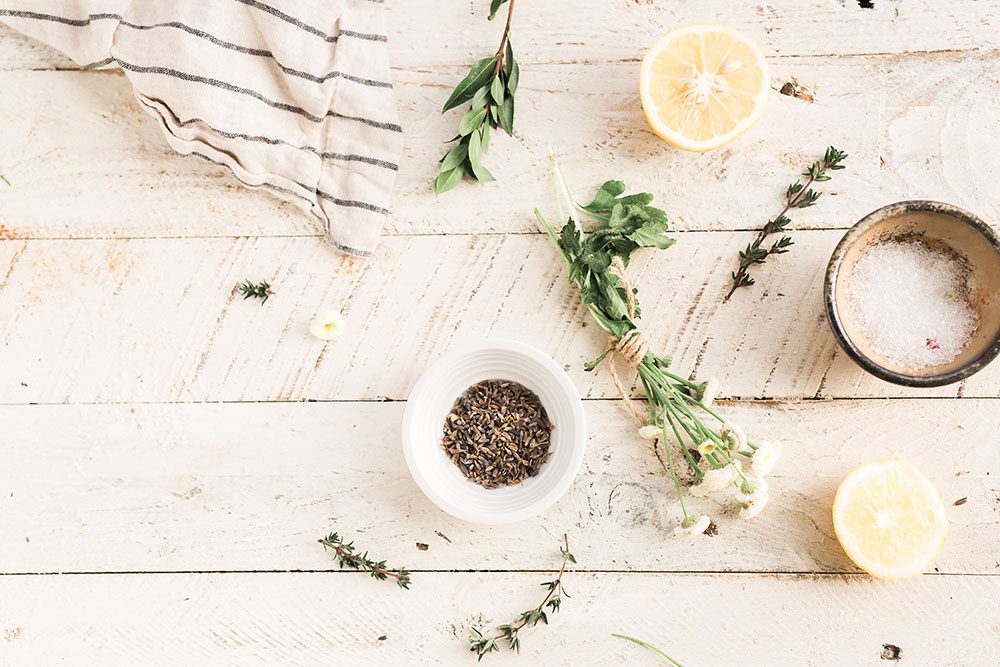 1. Essential oils for Winter – Ravintsara
•Stimulates the immune system
•Reduces nasal discharge
•Antiviral for the respiratory tract
•Warning: do not use with children under 7 years of age
How to use Ravintsara essential oil?
Diffuse during the day to sanitize indoor air.
Dilute in a carrier vegetable oil (sweet almond, jojoba, etc.) and massage twice a day on the chest, back and soles of the feet.
Use synergistically, by mixing the essential oils of Ravintsara, Tea Tree and Eucalyptus Radiata, diluted in a vegetable oil.
It will be your magic potion to face the winter!

Edens Garden Ravensara 10 ml 100% Pure Undiluted Therapeutic Grade Essential Oil GC/MS Tested
2. Essential oils for Winter – Eucalyptus
•One of the best essential oils against a runny nose
•Decongest the respiratory tract
•Has anti-bacterial, anti-viral, antiseptic properties
•Expectorant
How to use Eucalyptus essential oil?
Massage on the chest by mixing 10 drops of Eucalyptus essential oil in a carrier vegetable oil (2 tablespoons).
Use it in your bath water for an aromatic bath by mixing 30 drops of essential oil in 1 cup of Himalayan Bath Salts and pour under running water.
Use synergistically with Tea Tree, Pine, or Ravintsara essential oils.
100% Pure & Natural Therapeutic Grade Eucalyptus Essential Oil
3. Essential oils for Winter – Peppermint
•Very useful in case of seasonal fatigue
•Soothesinflammation of the airways
•Relieves symptoms of colds and cough
•Also very effective for relieving headaches
How to use Peppermint essential oil?
Pour 3 or 4 drops in a steamer or a pot of hot water to inhale the scent and open your airways.
In case of seasonal fatigue or sinus headache due to a stuffy, runny nose, apply 1 drop of Peppermint essential oil on each temple. Warning: do not apply too close to the eyes!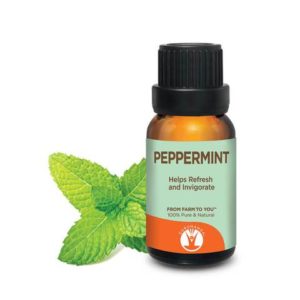 100% Pure Peppermint Oil
4. Essential oils for Winter – Niaouli
…Did you know Niaouli is a close relative of the Tea Tree?
•Known as an effective way to lower a fever
•Releases congested bronchi
•Stimulates the immune system
•Has antibacterial, antiviral, anti-fungal properties
•Protective and regenerative for the skin
•Also very effective on cold sores
How to use Niaouli essential oil?
Diffuse, inhale, or dilute with a carrier vegetable oil, and massage on the upper back and the soles of the feet.
In case of earache: put a drop behind each ear (not inside the ear) and massage.
In case of sinusitis: dilute with a carrier vegetable oil and massage at the level of the sinuses (far from the eyes).
In case of herpes or cold sores: dilute 1 drop of Niaouli with a vegetable oil and apply topically.

Niaouli Essential Oil – 100% Pure Therapeutic Grade Niaouli Oil – 10ml
5. Essential oils for Winter – Pine
•Helps in case of bronchitis, laryngitis and sinusitis
•Gently restores the body strength
•Gives you an energy boost
How to use Pine essential oil?
Massage a few drops of Pine essential oil diluted in a carrier vegetable oil to regain your energy.
A few drops in an essential oil diffuser can free a stuffy nose and clear the airways.

Pine Needle Essential Oil – an Evergreen Sense of Relief & Renewed Focus (10ml) – 100% Pure Therapeutic Grade Pine Needle Oil
Why I didn't include Tea Tree essential oil in this list?
Simply because I consider Tea Tree essential oil a must-have all year-round. I could not live without it, and I don't consider it a "Winter" essential but rather a life essential ;)
New to essential oils and their benefits? Click here to start your collection of essential oils with Twig + Petal.

And a last word of advice:
You might want to ask advice to your doctor or pharmacist before using essential oils. Do not use on young children and pregnant or breastfeeding women. NEVER use pure on the skin (always in strong dilution in a carrier oil).
WARNING: These properties, indications and methods of use are in no way medical advice. They come from aromatherapy books or specialized websites. This information is given for information purposes. For any use of essential oils for therapeutic purposes, consult a doctor.


Do you use essential oils? Which are your favorite ones? I'd love to know! Leave a comment below so we can talk about it some more together
♥
Did you enjoy this post? I would love for you to pin it or share it on your social media to spread the good vibes! Thank you!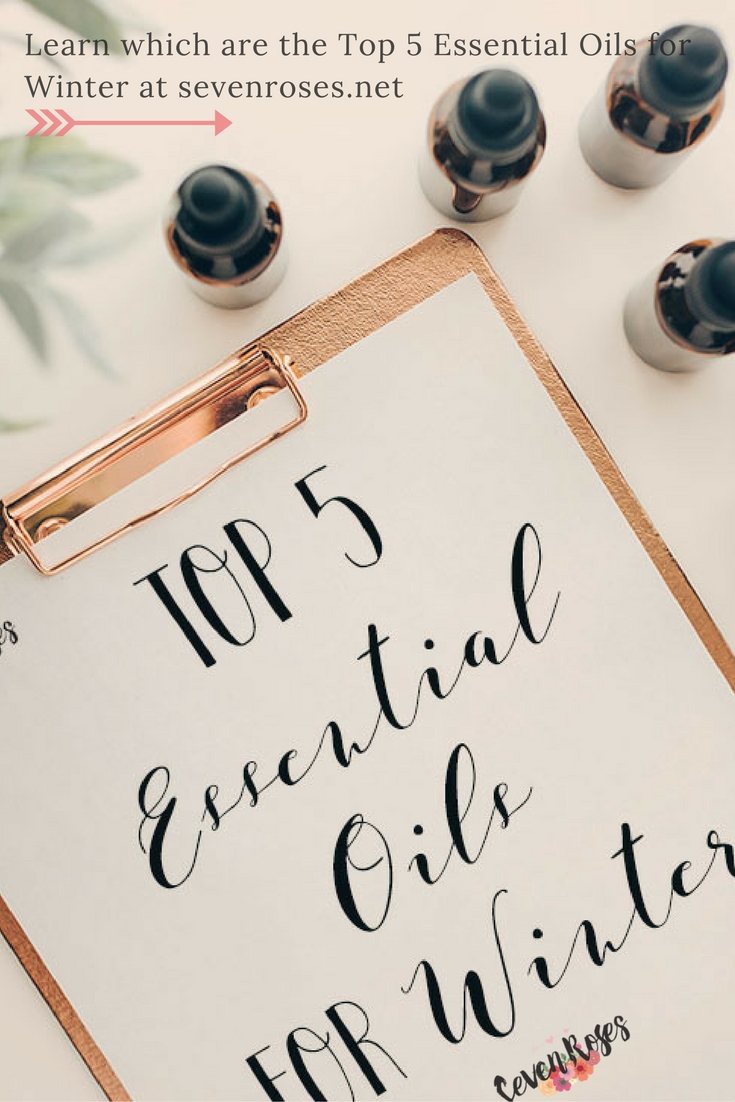 This blog post contains affiliate links. Learn more.