Do you find listening to the sound of walking soothing and calming, as much as we do? Fall asleep to ASMR mid-summer evening walk – Shinrin Yoku – The Burrow ASMR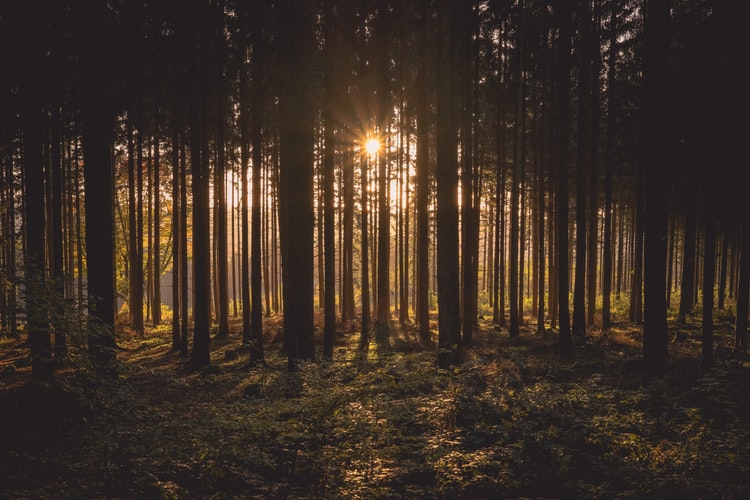 I've been wanting to make soothing, sleep-inducing ASMR video since forever, since the very first time I learned what was that unique sensation, and now the time has come!
But what is ASMR?
ASMR stands for Autonomous Sensory Meridian Response – okkayyy and what is that?? It's that "feeling of well-being combined with a tingling sensation in the scalp and down the back of the neck, as experienced by some people in response to a specific gentle stimulus, often a particular sound." (You can read more about it here).
You might recall this type of sensation from your childhood, on occasions when you felt particularly protected and relaxed. This becomes extremely difficult to experience as we grow older, as the stress of a hectic life and its responsibilities reduces drastically such moments of calm. We'd love to create a fantastic world where you can just feel at ease, relax and unwind after a long day at work or at school.
What triggers your ASMR? Let us know down in the comments.
So from today, you can also find me at The Burrow ASMR channel: tranquil sounds and soothing views from our cabin in the woods. ↟↟↟↟↟
Why "The Burrow ASMR"?
The Burrow is how we called our cabin in the woods (we recently bought a cabin in case you don't follow me on Instagram and you didn't know already), lost somewhere in the French mountains. We will take you along with us when we go for a walk in the forest, camp under the stars, swim in rivers, or read a book at home on a rainy afternoon.
What is Shinrin-yoku?
Shinrin-yoku is a term that means "taking in the forest atmosphere" or "forest bathing." It was developed in Japan during the 1980s and has become a cornerstone of preventive health care and healing in Japanese medicine. Researchers primarily in Japan and South Korea have established a robust body of scientific literature on the health benefits of spending time under the canopy of a living forest.
Do you find listening to the sound of walking soothing and calming, as much as we do? We thought this would be a perfectly relaxing, sleep-inducing ASMR experience: a mid-summer evening walk. You'll hear steps of humans and a dog on gravel, grass, a mountain path, close to a river, in the countryside. You might also hear wind in the trees, crickets chirpin' as the sun sets and distant voices, if you haven't fallen asleep yet 😉
You can watch here or directly on Youtube: https://youtu.be/ofcP99xr_k0

Let me know in the comments what you'd like to see (hear) next!
Our minimalist equipment:
Camera – Canon EOS M50 Mirrorless Camera with EF-M15-45mm: https://amzn.to/2JgnTkQ *
Action Camera – EKEN H9R Action Camera 4K: https://amzn.to/328WQ2e *
Microphone – Rode VideoMic GO Light Weight On-Camera Microphone: https://amzn.to/2LDKFok *
(The above links are affiliate links: should you decide to purchase through one of them, we would be very grateful 🙂 and we'd get a small commission at no extra cost to you, which would help us with The Burrow ASMR project!)
***
Where else to find us ↟↟↟↟↟
www: theburrow.rholala.net/
FB: https://www.facebook.com/theburrowasmr/
Thanks for watching/listening!