Guest post by Sophia
If you're looking for Romantic ways to celebrate Valentine's Day at home this year, read our tips to cozy up & turn your home into a romantic oasis for two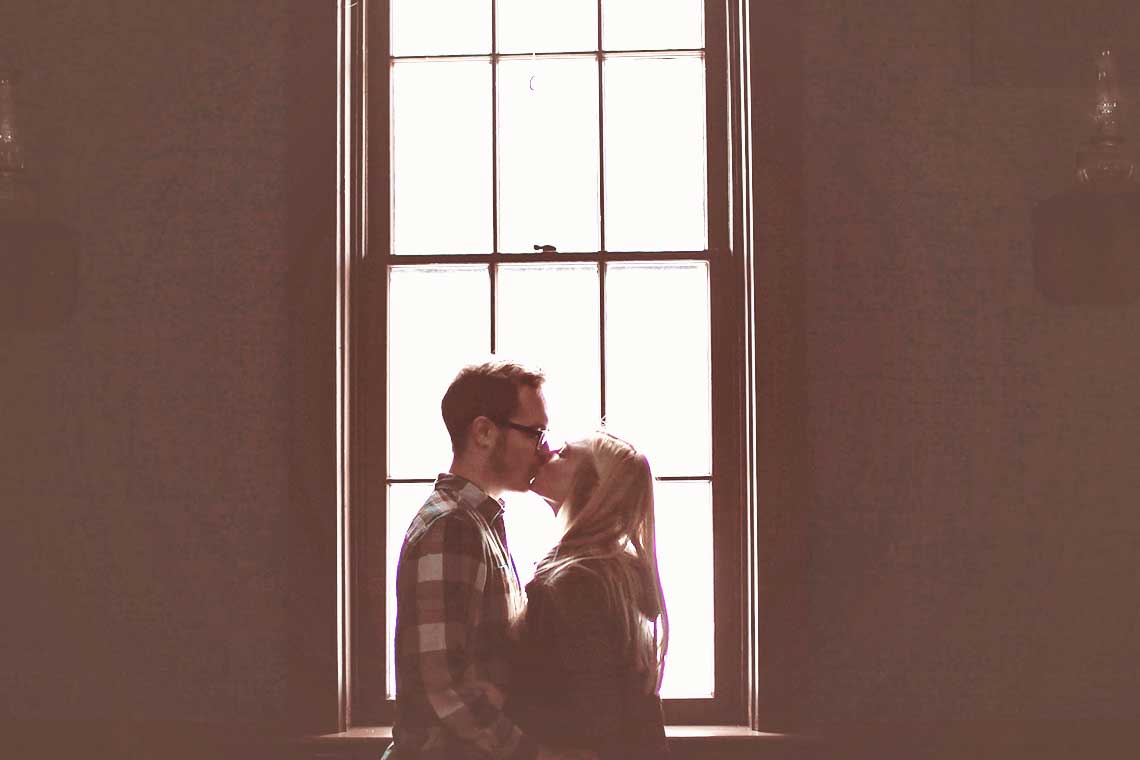 In the sea of over-the-top ideas on how to show your love to your Valentine in the most spectacular 'grand gesture' way, deciding to stay at home might just be an innovation at this point. After all, isn't this day all about love and spending quality time with the most important person in the world? Hence, deciding to cozy up and make it an exclusive party of two is actually one of the most romantic things you can do. With just the two of you, you don't have to worry about extravagant plans, other people in crowded restaurants or your big plans falling through. Instead, you can focus all your attention on your beloved and shower them with love in the most private and romantic setting of all – the home you created together, your ultimate sanctuary.
Now, if you're not exactly bursting with ideas on how to turn your home into a romantic oasis, we're here with a plethora of ideas, so just pick one and make it your own.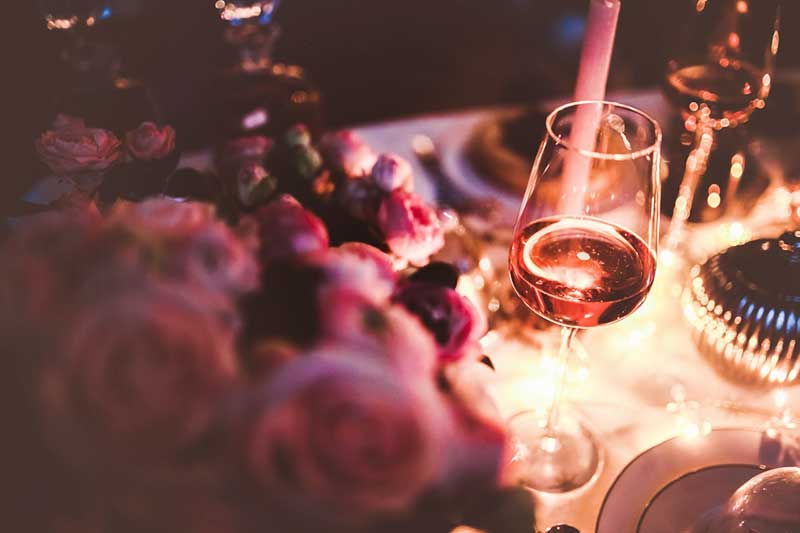 A little work goes a long way
Since Valentine's Day falls on a work day, so make sure to have the house to yourself while your partner is still working. This gives you plenty of time to do a whole lot of prep work. First of all, go shopping for groceries and create one of the finest vegan meals that your loved one will adore and seal the deal with a super romantic dessert – the Vegano Rocher. Have the perfect beverages ready – make a drink you know is your Valentine's favorite. If you want to take things up a notch, you can create a setting that will remind your beloved of a city or country they've always wanted to visit. When they come home, they can step into your rendition of a Parisian little bistro. Pamper your Valentine with amazing courses, dessert, a whole lot of drinks and of course, to complete the vibe, set up the perfect romantic playlist and slow dance the evening away.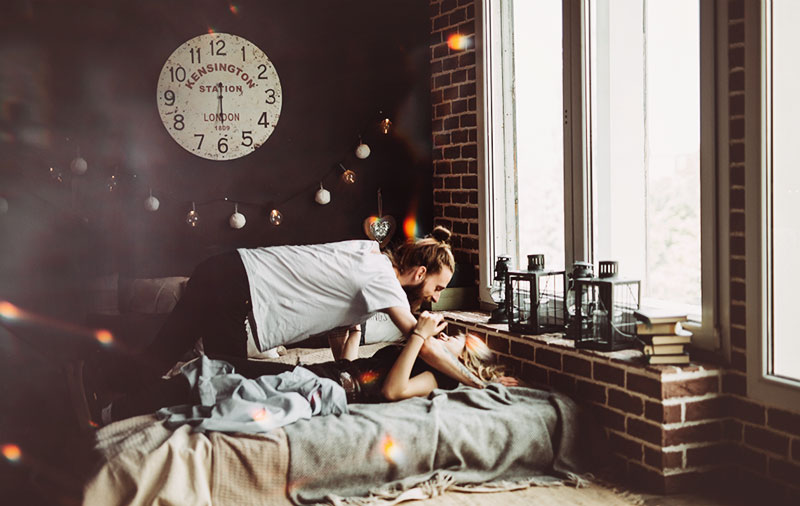 Deceptively mellow
If you know your Valentine isn't really into super romantic things, create a deceptively mellow evening at home. Put on a couple of your mutually favorite movies, create a cozy atmosphere – lots and lots of pillows on the floor, a comfy blanket and a huge batch of popcorn. Turning the lights off during a movie is almost mandatory, so the glare from the TV (or even a projector if you can get your hands on one) will be all the romantic lighting you need. Then, when your beloved is super comfy and super into the movie, you pull out the gift you've cleverly hidden in the pillows and make a tiny speech about what it represents. The most amazing Valentine's Day gifts are personalized ones, as they tell a story of not just how much you love the person, but also how well you know them. Whether it's a map of the place you first met, an engraved necklace or something completely private – a joke or a passion you share, the point is, it doesn't matter how much it costs but what message it sends. It's also important that you give it in a meaningful way – hence the introduction story. Being a great gift giver goes far beyond choosing something pricey. It can be a pair of personalized socks, but when presented just right, they can mean more than a bucket of diamonds.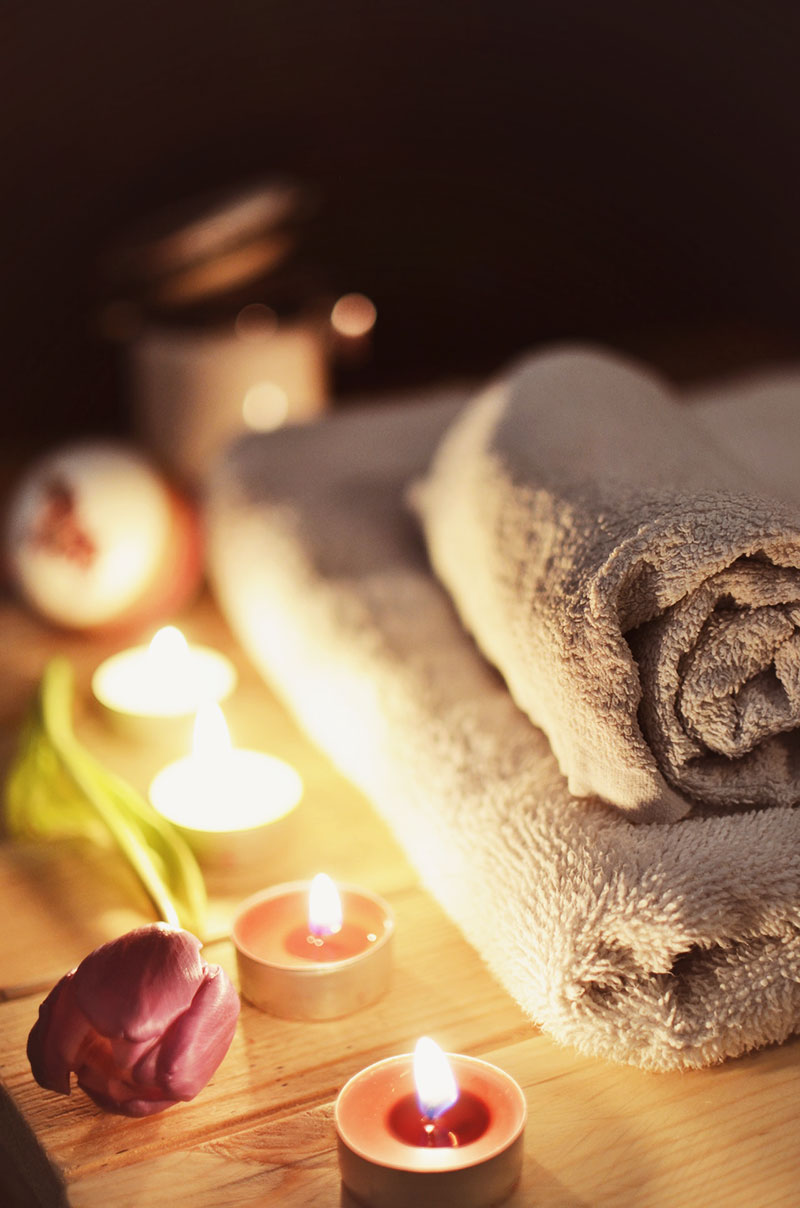 Something for both of you
As both of you probably work hard, you deserve an evening of rest and utmost pampering. To that end, why not pull all the stops and create the ultimate spa in your bath and bedroom? The first thing you will need is amazing eco-friendly and vegan bath products – bath oils, a bubble bath and salts. You'll also need incredibly scented candles to make the bathroom all the more romantic. Go to your florist and get a package of plain rose petals – they will be a whole lot cheaper that way, and they will serve their purpose. Fill the tub with gorgeous petals and have relaxing music and the perfect bath waiting for your beloved when she comes home. If there's room, the bath can be for two – this would be the ideal scenario. After you're done whispering sweet nothings to each other in the tub, put cozy and toasty robes on and take things into the bedroom. There, have an amazing massage oil waiting at the bedside table, and give your loved one the most relaxing and sensual massage. Learn from a tutorial if you weren't born with a magic touch. If you do all this, your Valentine's Day will last deep into the night and we're not talking about a Netflix binge-watch session.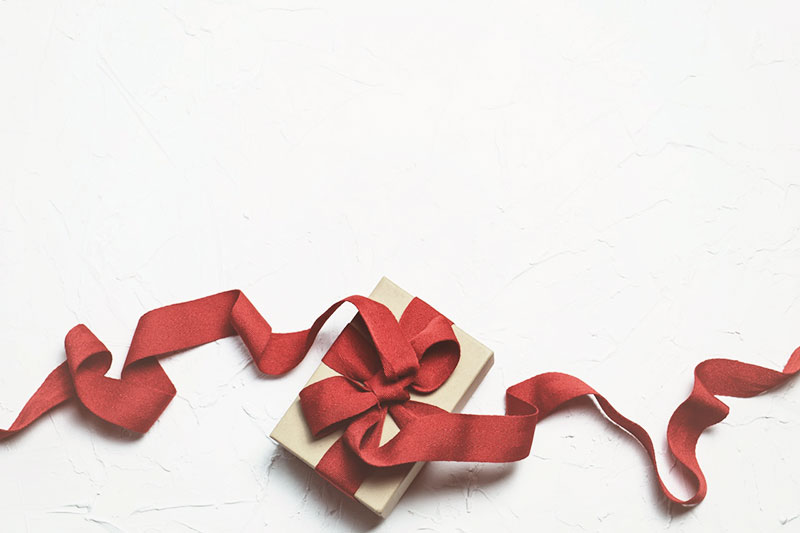 A scavenger hunt
If the two of you love games, there is always a way to turn the evening into a hunt. The only thing you need is a little bit of wit, a few amazing presents – some of them can be personalized and other even more personal as you can make them yourself. Then, throw in some 'alternative' presents as well, like a coupon for an hour of foot rubs, two hours of cuddling, a month of doing the dishes or any funny or romantic thing you can think of. Hide them all over the house and when your beloved walks through the door, give her/him a big kiss and a flower containing the first clue. Each subsequent present should contain a clue to the next one, and when the're done gathering them all, you can chill with some great food, a little bubbly and perhaps they can claim one of her 'coupons' right on the spot. Fun, romantic and adventurous!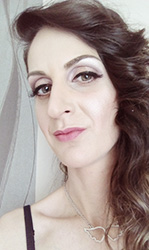 About the Author:
Sophia Smith is a beauty and style blogger, an eco-lifestyle lover, graphic designer and a food enthusiast.
She is very passionate about natural skincare, minimalist wardrobe, yoga and mindful living.
Sophia writes mostly about beauty-related topics in her articles.
She has contributed to a number of publications including: Eco Warrior Princess, Secret Garden, Just Haves, How to Simplify and Carousel.

Thank you so much for this amazingly romantic post Sophia!
I hope you all enjoyed these Romantic ways to celebrate Valentine's Day at home and tips on how to turn your home into a romantic oasis.
Which are some of your Valentine's Day activities? Let us know in the comments' section below!
And don't forget to pin this post to spread the love ♥