The Top Vegan Thanksgiving recipes to prove you how amazing it is to celebrate Thanksgiving in a cruelty-free, compassionate way, still eating loads of delicious foods.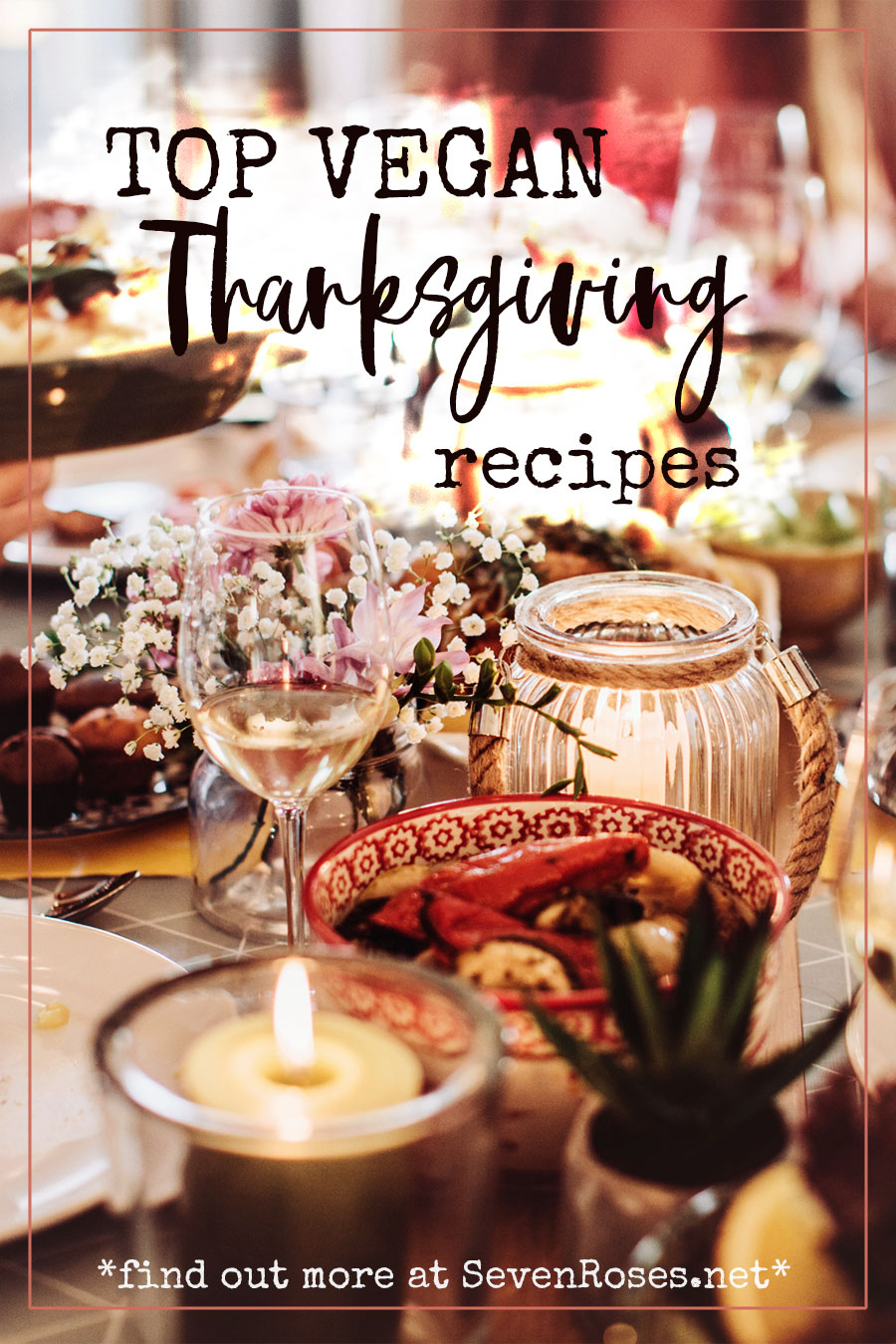 Hello my beautiful friends! Lately I've received many requests for Vegan, cruelty-free Thanksgiving recipes….
So here's my roundup of the top Vegan recipes to celebrate Thanksgiving in a meaningful, thankful, cruelty-free way without meat, dairy, eggs nor Animal sufferance on our plates.
Top Vegan Thanksgiving recipes
Vegan Holiday roast – cheap, succulent and festive! by yours, truly.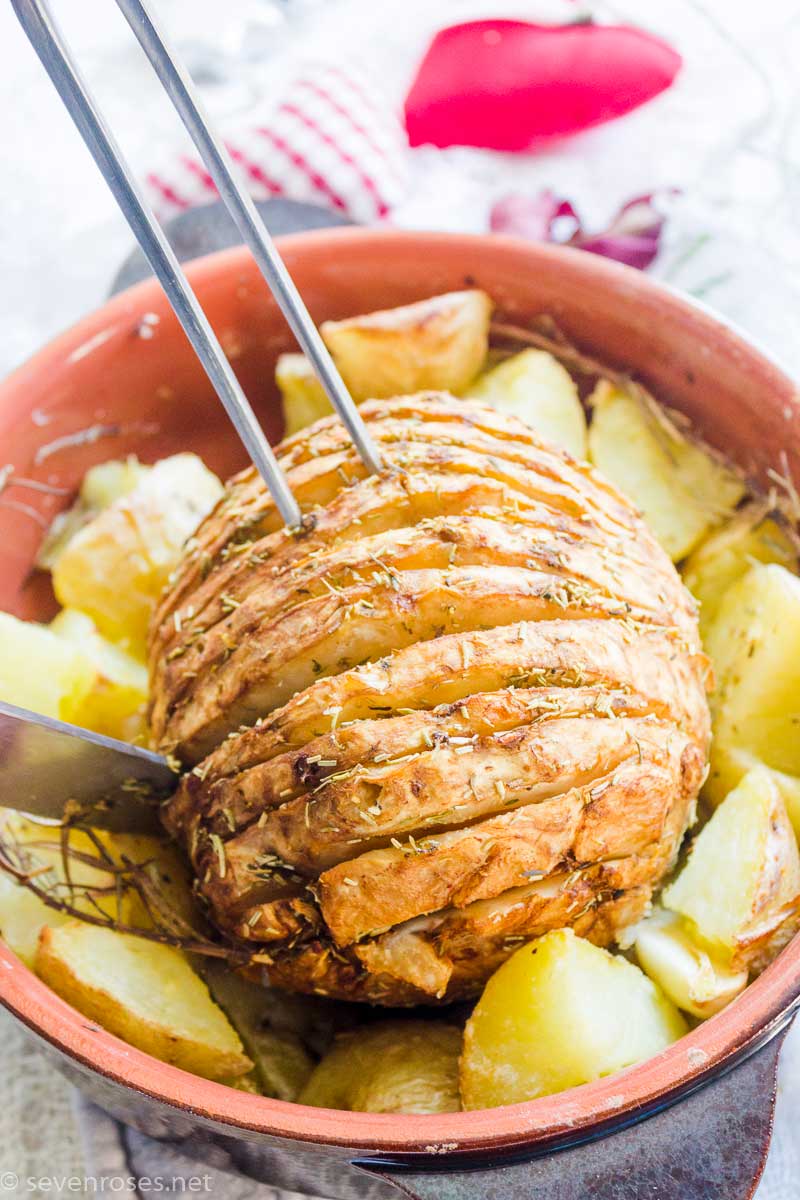 This would be perfect for your Thanksgiving, Christmas or even New Year's Eve table.
A succulent Vegan Holiday Roast that will please Vegan and meat-lovers just the same, and that really embodies the traditional meals. I know, nothing says "Holiday table" like a roasted, consistent dish that you can slice up and serve with your favorite gravy surrounded by yummy potatoes and vegetables.
Thanksliving free ebook
The number one recipe that I want to share with you is not a recipe but a whole e-book (!!!) by Mr. & Mrs. Vegan that you can download for free here: http://www.thanksliving.com. I love the idea of creating new traditions, Thanksgiving -> Thanksliving, get it? Too many times family members feel rejected when one or more Vegan members of the family refuse certain "festive" foods and as a consequence their whole lifestyle. But new traditions can be created, recipes can be adapted, and we should totally involve non-Vegan friends & family and show them how great it is to celebrate in a cruelty-free, compassionate way, still eating loads of delicious foods. Once again, when you go Vegan the only thing you give up is cruelty towards Animals.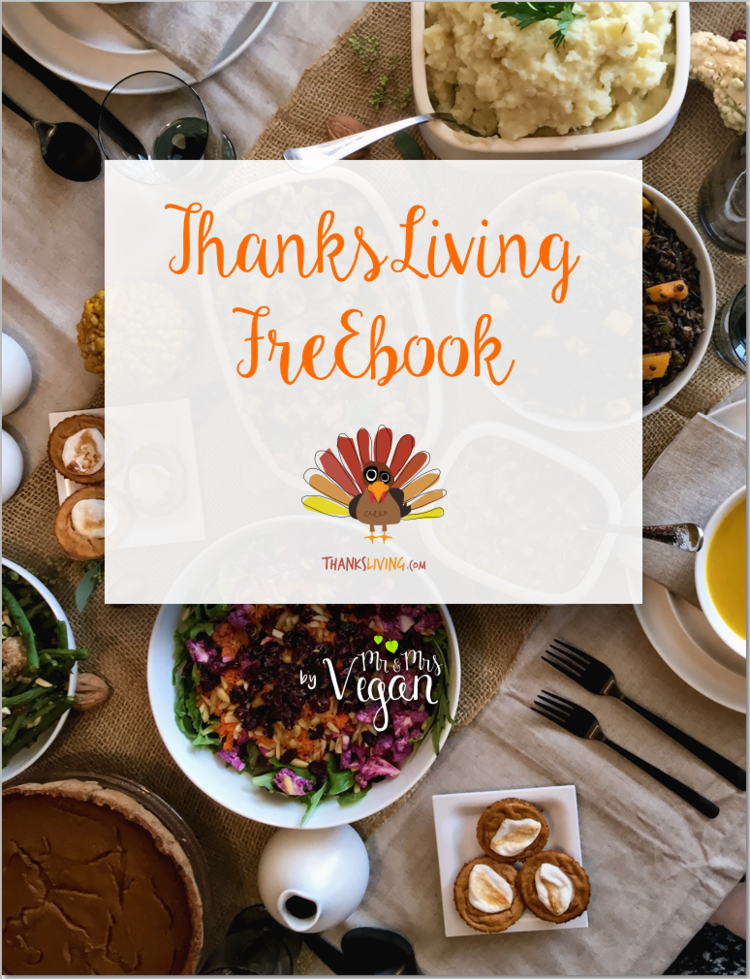 Did you enjoy this post? Don't forget to pin it to share the love! Thank you! ♥
And What is your favorite Vegan Thanksgiving recipe? How does your family deal with plant-based food on the holiday menu? Let me know in the comments :)
ps: you'll find many more holiday-themed Vegan recipes in my Ⓥ: holiday recipes Pinterest board. Come check it out & follow me!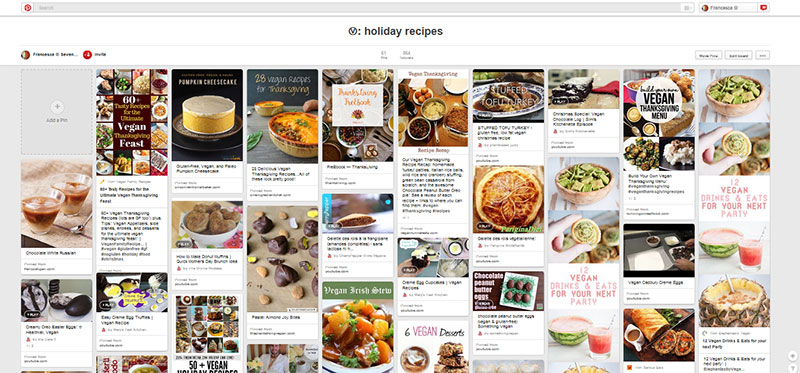 Save
Save