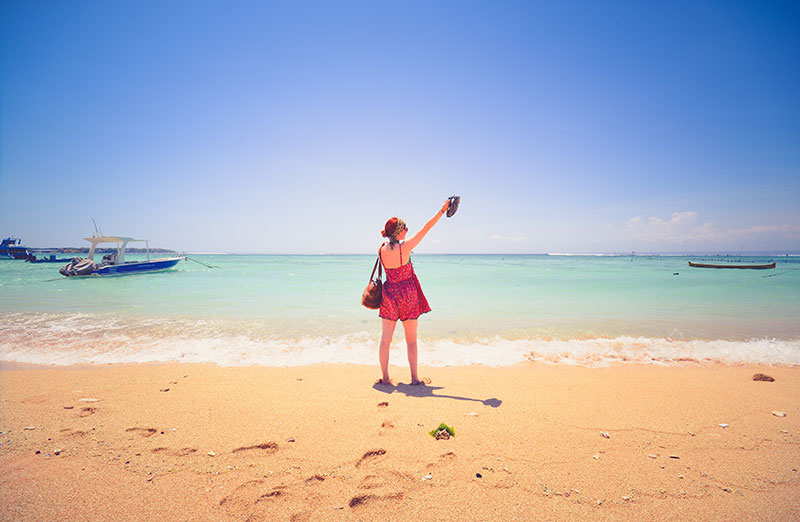 Half of the world is in full summer mode by now, and travel plans are the most discussed topic at the water cooler these days. Whether you've booked a flight to a tropical island on the other side of the world, or you will be spending a weekend at your relatives, packing always require some organizational skills, especially if you want to keep looking as good as the rest of the year and not like a hobo (true story) no matter where the road takes you.
So here's our cruelty-free travel essentials' list, Vegan style of course – because no one has to suffer to make you feel & look good!
What to pack: Vegan travel essentials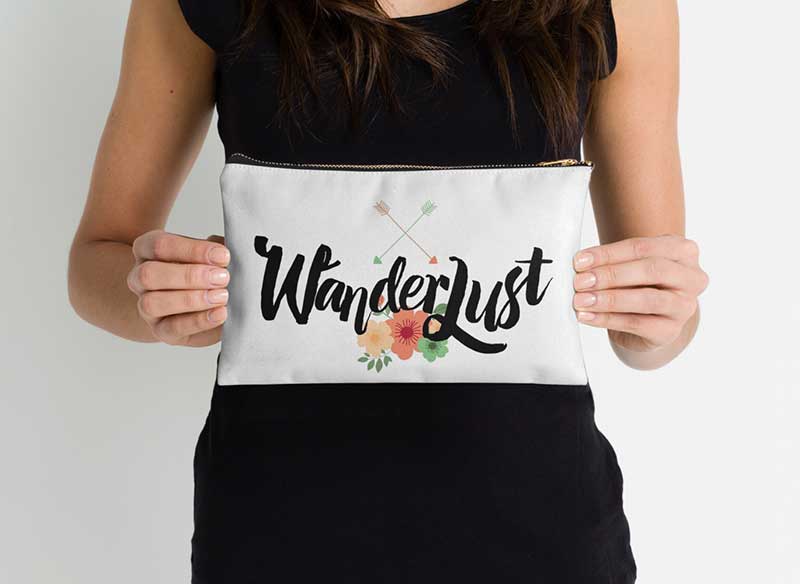 1) We like to bring a little of everything in our essentials' bag, because you never know what you will need. All these little goodies are perfect for travel, but first of all you need the reliable and super stylish "Wanderlust" studio pouch by yours truly (comes in 2 sizes, small and large, pictured is small, $22, click here to get it) that will contain all your little treasures and then some.


2) The one item I cannot be without is a water bottle. Of course you can buy one at the airport or gas station or wherever you're headed to, but why put money in such a wasteful item? Bring your own funky reusable & refillable water bottle (keep it empty to pass security checks at the airport) and fill it up at the first good occasion (mind you: not all restrooms might have drinkable water along your journey, depending on the country/area you travel to).
3) Now that that's sorted, let's see: are you flying to your destination? Do you feel sick when traveling by plane? In such a case I like to rely on natural remedies like the Aesop Ginger Flight Therapy
* roll-on: with combined scents of Ginger Root, Lavender Stem and Geranium, it soothes & stimulates at the same time. I apply it to pulse points (wrists, back of the neck and temples), and within 15 minutes travel nausea is gone. This little roll-on is like a talisman of tranquility in the midst of chaos :-)


4) We all know how dry airplane air can take a toll on your face, making your skin look dull and dehydrated by the time you land. So as soon as it's safe to unfasten your seat belt, and the lights are dimmed, do like the celebs do and put on a sheet mask! I swear by my favorite Hydrating Mask from Gabriel's Cosmetics which, thanks to Pyrus Malus (Apple) and Cucumis Sativus (Cucumber) extracts and their moisturizing and anti-radicals' properties, are packed with beneficial vitamins and minerals essential for healthy, glowing skin. Relax and leave on for 20 minutes or even longer if you wish – the longer, the better. The nice thing is that you don't have to rinse your face after using this mask as the residue acts like a serum. And voilà for the rest of the flight your skin absorbs the vital moisture, stimulating circulation and soothing redness.


5) When it's about time to land or to get to your destination, some restoration works are needed. First, get your Tarte Ready, Set, Radiant Skin Mist Travel size for a better-looking, perfected skin-tone thanks to a refreshing blend of rosehip, ylang ylang, resveratrol-rich grapeseed oil and antioxidant- rich organic botanical juices for a fresh, radiant complexion.
6) Then, to add comfort to the lips that would otherwise get chapped and dry, apply a moisturizing lip 2-in-1 product like Alima Pure Natural Lip Tint that combines lush pigments, peppermint oil and nutrient-rich moisturizing ingredients, so that lips are moisturized and colorful without any nasty ingredients. My favorite is Petal, for that "your lips but better" hint of color.


7) Next, some eye definition on-the-go.
I swear by Pacifica Beauty Magical Multi-pencil Prime & Line Lips Eyes & Face because it's a 2-in-1 and long-wearing liner. Easy-peasy. Even if you want to skip the lip balm and the lip pencil, do not skip the mascara, seriously, it makes a world of difference in your face. Plus this Zuzu Luxe Mascara* defines, darkens and volumizes your lashes and stays on all day during all your upcoming adventures. And it's 100% Vegan and not tested on animals. Win!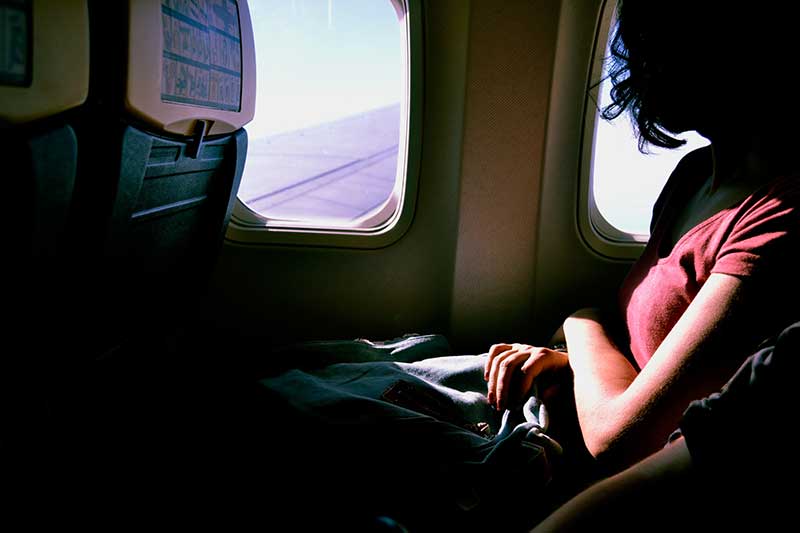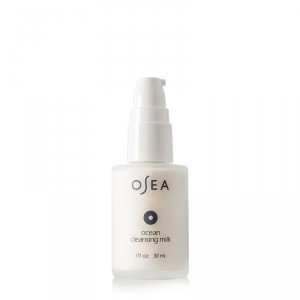 8) No matter where and how you decide to spend your days off, something you must never forget to do is cleansing your face. Yes, I mean even after crazy Spring Break nights or long days hiking in the mountains. No excuses. This little potent Ocean Cleansing Milk-Travel Size* from OSEA Malibu is one of my must-haves. Not only it calms redness and inflammation – that often happens when traveling – but it also leaves the skin looking and feeling rejuvenated with a soft glow.


9) When it comes to body care instead, I wouldn't pack without the Organic Calming Face Oil Deluxe Travel Size, Huile Claire by Olie Biologique as it contains a unique blend of naturally nourishing Dead Sea plant oils that lightly hydrate and leave the skin soft and glowing. And it soaks into the skin immediately without leaving a greasy feel, so you're ready for your next adventure.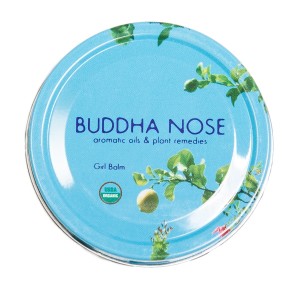 10) One more well being gem: I love the Buddha Nose Girl Body Balm*, a earthy and warming moisturizing balm the provides comfort through a mix of Rose geranium, ginger, and clary sage essential oils, to nourish your skin and mellow your mind. It comes in a ready-for-travel, pocketable tin. Fits easily into a purse or clutch. Love it!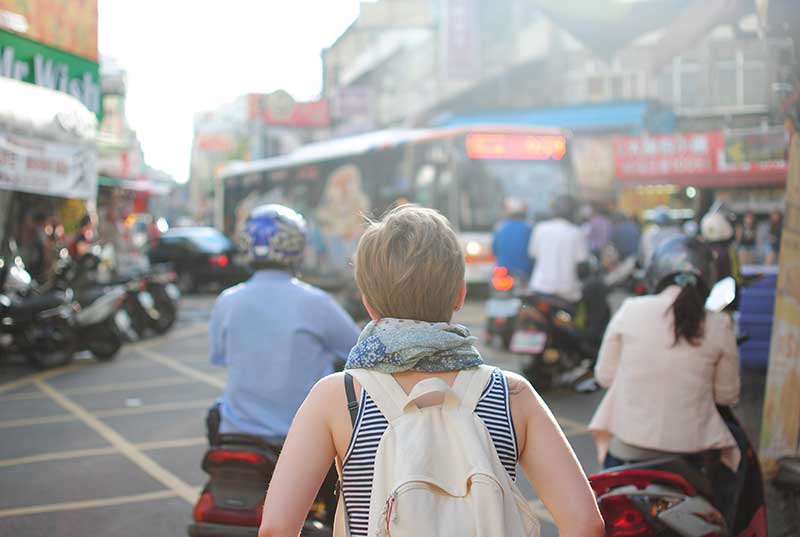 Other things I'm certainly bringing along: a notebook or journal from my own collection, a pen/pencil, smartphone/tablet, passport & papers, wallet, sunglasses. And what about you, what are some of your Vegan travel essentials? I'd love to know! Tell me in the comments or hook up with me on social media :)
*Disclosure: SevenRoses.net is a participant of several affiliate programs. If you click on any of those links, which are known as "affiliate links", and make a purchase within a certain time frame, SevenRoses.net will get a small commission. The commission is paid by the third parties, not by you! By purchasing an item through one of our links you are supporting our efforts here at SevenRoses which we are so grateful for. All opinions and ideas are my own. I am very selective about the brands I promote and endorse. I only promote items that I personally use, genuinely love and want you to know about too! Thank you!