Happy Valentine's day to all lovers, singles & undecided out there. Whether you celebrate it or not, love it or hate it, once again I could not refrain from bringing you another incredible round-up of all the marvelous Vegan Valentine's Day recipes out there after last year's epic post.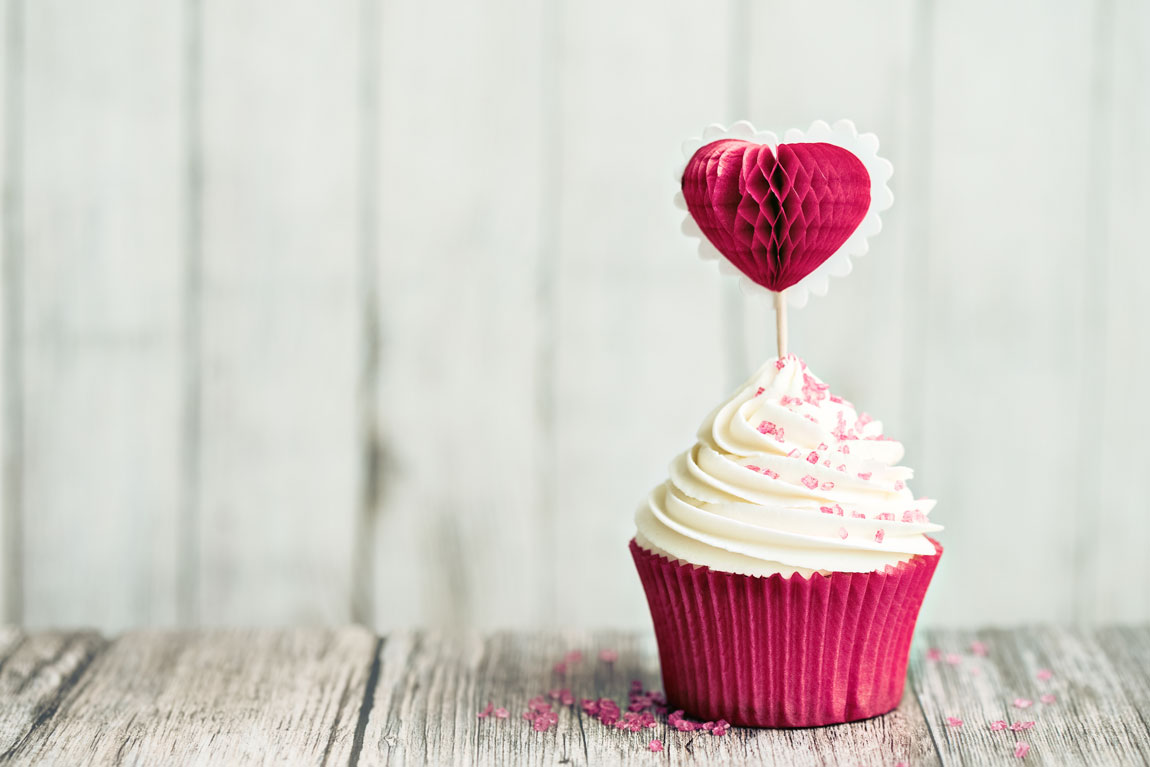 These recipes will be particularly useful if you:
A) forgot all about Valentine's Day and are in need of a last-minute gift;
B) previously decided not to give into the consumerism-based gift-giving tradition but still want to make something special for someone special;
C) are looking for a fun activity to do together with your loved one – and cooking is a fun, sexy activity (everybody knows that!);
D) want to make little gifts for your girl-friends (Galentine's Day!) and handmade chocolates rule!;
E) want to make something special with and for your kids;
F) all of the above.
Some of these recipes are raw, some are cooked, some are guilt-free, some are decadent, some are gluten-free, some are sugar-free, but all of them are Vegan, cruelty-free and super, super yummy.
Copyright of the images used belong to their owners and you'll find a direct link to each recipe: I invite you to visit the sites, leave a comment and give these recipes a try. Are you ready? So let's dig in all the marvelous Vegan Valentine's Day treats you can make today to show someone you really care ♥
Vegan Valentine's Day Breakfast (in bed) ideas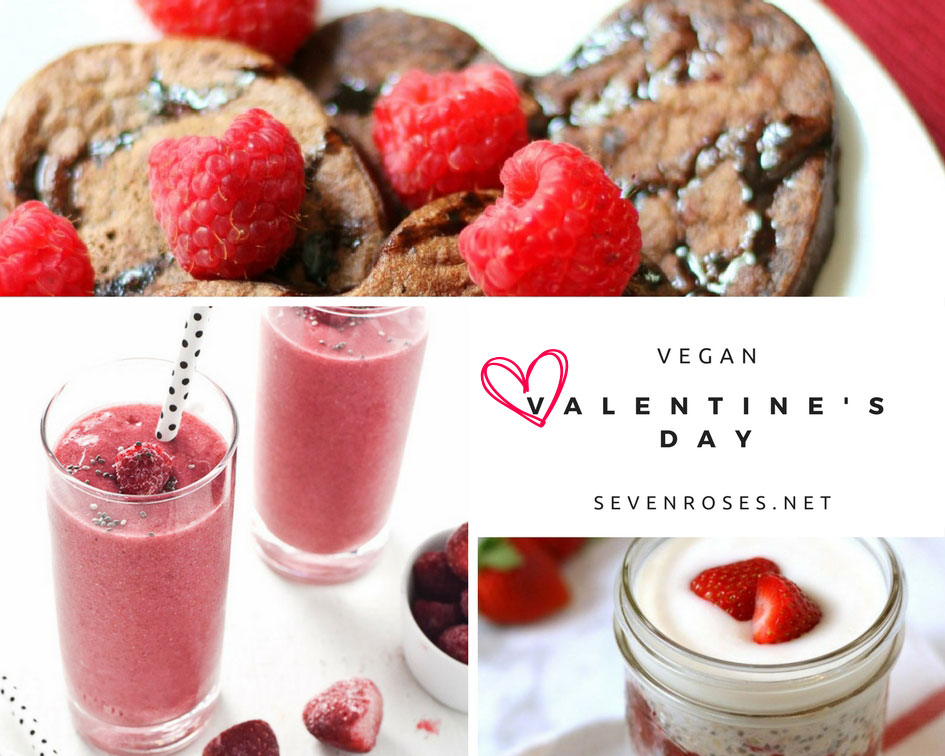 ♥ Chocolate Raspberry Heartcakes from strengthandsunshine
♥ Hot Pink Chia Berry Smoothie from theendlessmeal
♥ Vegan Strawberries and Cream Overnight Oats from vnutritionandwellness


Vegan Valentine's Day Classics treats & desserts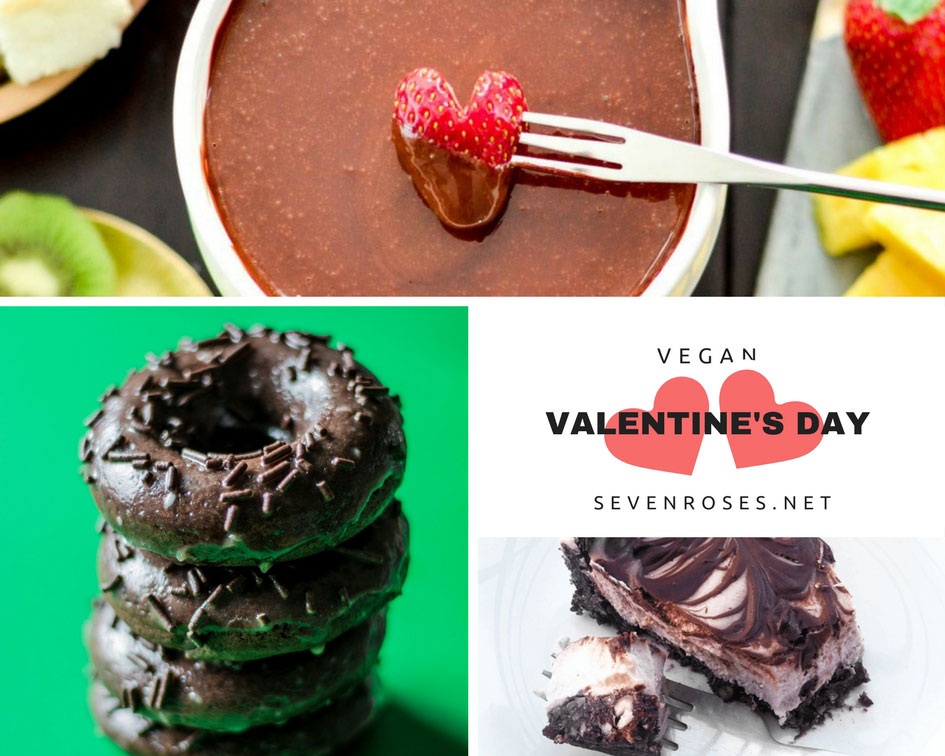 ♥ Vegan Chocolate Fondue from joyfoodsunshine
♥ Chocolate Doughnuts with Espresso Glaze from thenutfreevegan
♥ Easy Vegan Cheesecake – No Bake and Gluten-Free from accidentallycrunchy


Vegan Valentine's Day Giftables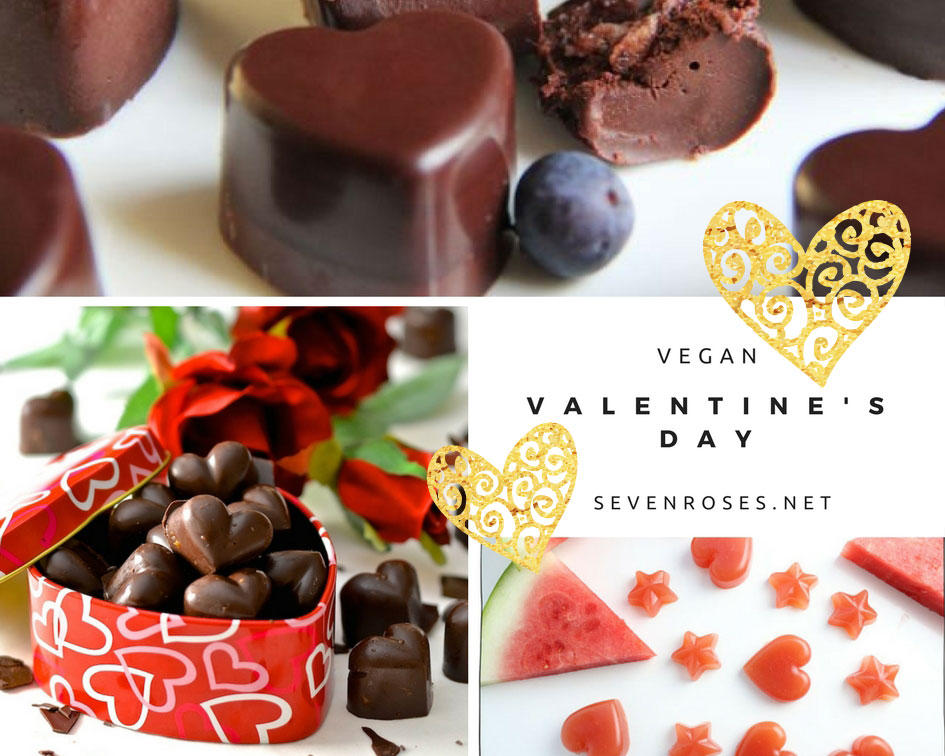 ♥ Raw Chocolate Blueberry & Coconut Lovehearts from trinityskitchen
♥ Vegan Chocolate Caramels from avirtualvegan
♥ Vegan Watermelon Jellies from itdoesnttastelikechicken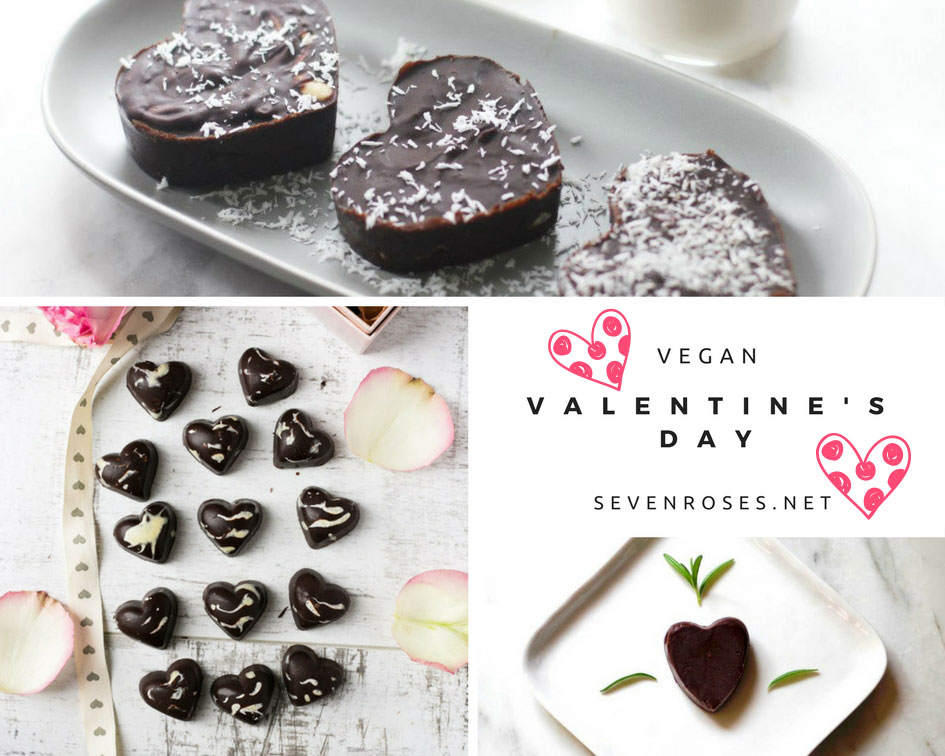 ♥ Peanut Butter Filled Chocolate Hearts from twocityvegans
♥ Caramel Mocha Chocolates (Vegan) from annabanana
♥ Vegan Truffles for Valentine's Day from beautifulingredient


Vegan Valentine's Day Pots & Creams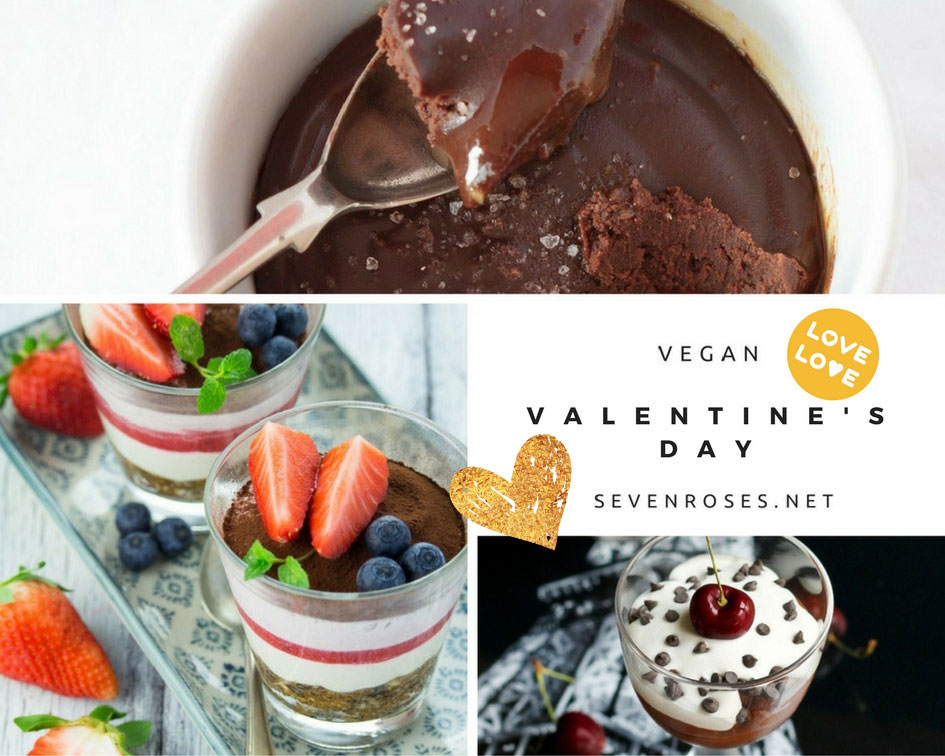 ♥ Vegan Salted Caramel Chocolate Pots from yumsome
♥ Vegan Tiramisu with Strawberries from veganheaven
♥ Vegan Chocolate Cherry Parisian Mousse from thevegan8


Vegan Valentine's Day Tarts & Cakes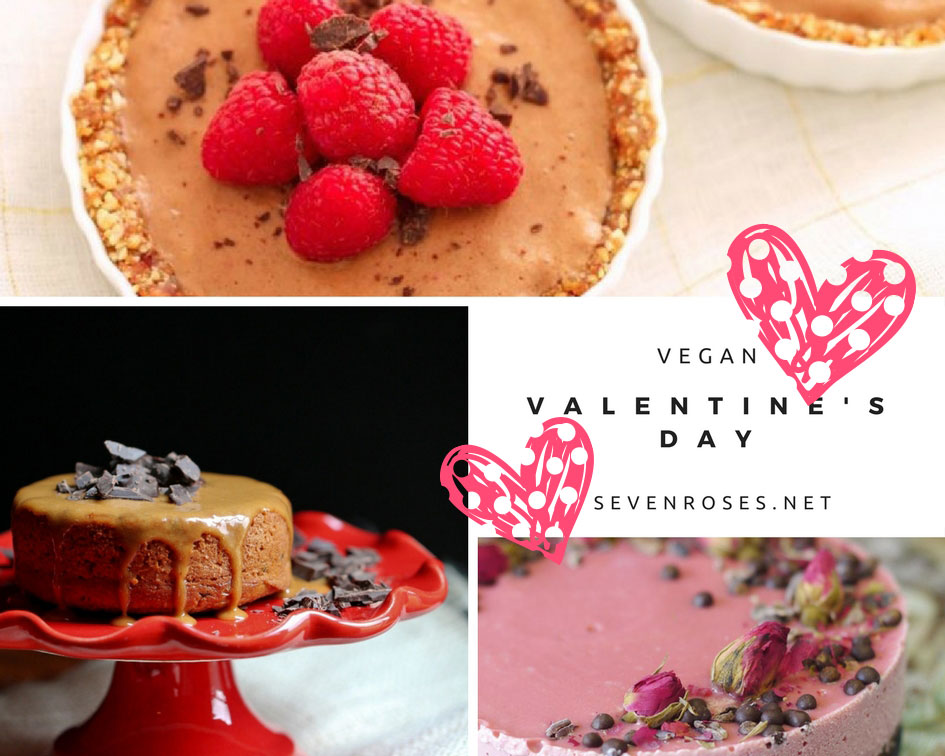 ♥ Vegan No-Bake Chocolate Raspberry Tarts from eat-spin-run-repeat
♥ One Bowl Peanut Butter Chocolate Chip Cake for Two from thevegan8
♥ Raw Chocolate Beet Cheesecake from unconventionalbaker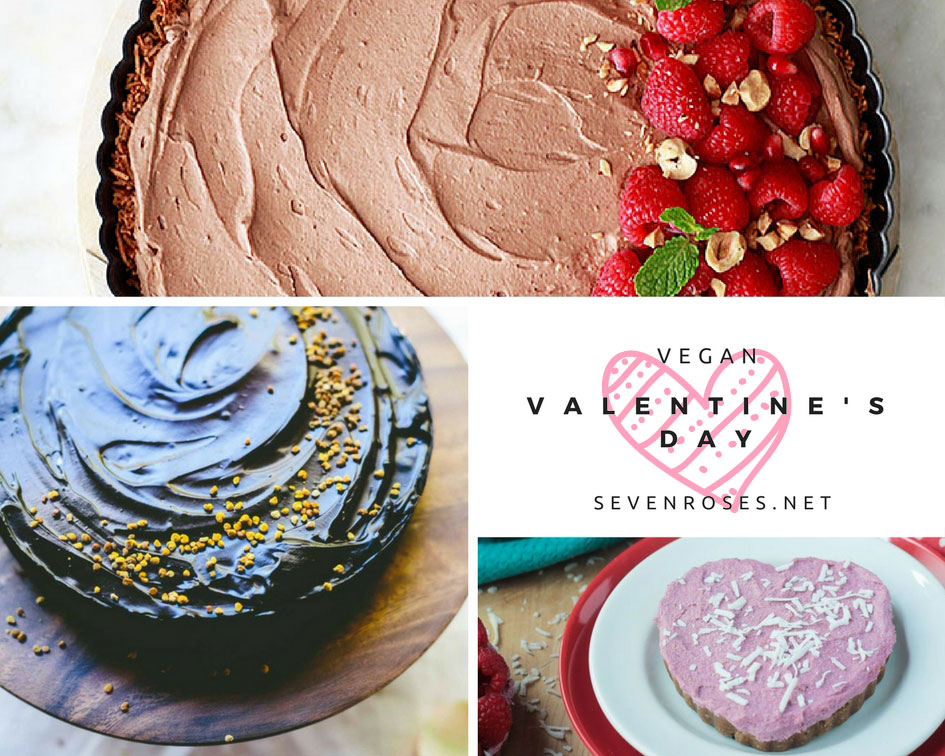 ♥ Vegan Chocolate Mousse Tart with Coconut Crust from yummymummykitchen
♥ Loved Up Raw Chocolate Cake from mygoodnesskitchen
♥ No Bake Vegan Raspberry Cheesecake Tarts for Two from veggieinspired


Vegan Valentine's Day Treats especially for Kids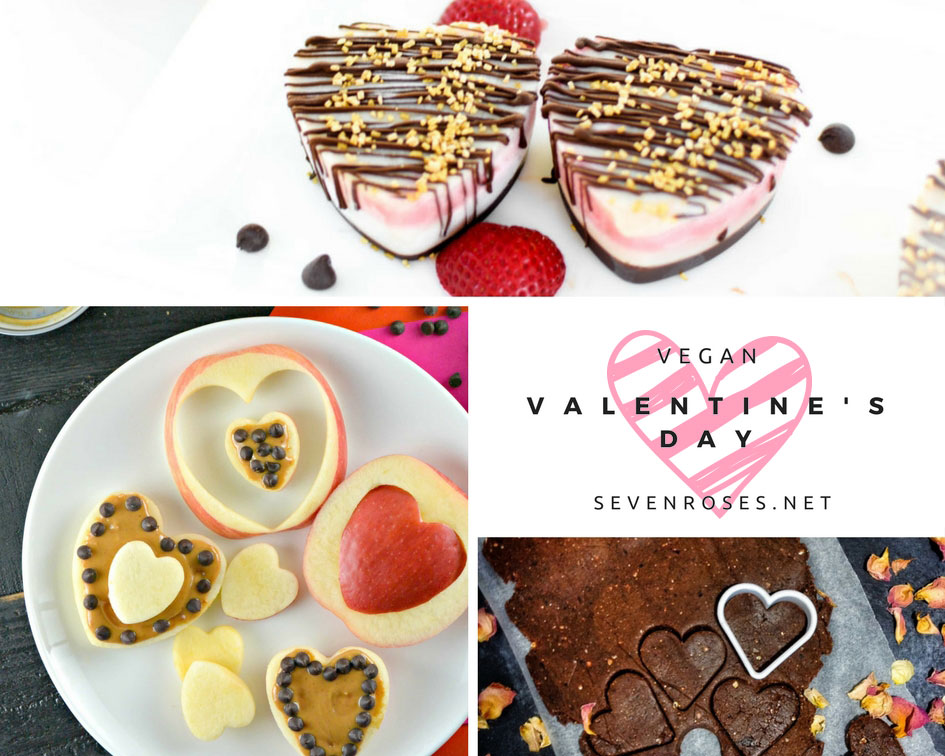 ♥ Vegan Nice Cream Hearts from emilykylenutrition
♥ Apple Peanut Butter Snacks from veggiessavetheday
♥ Raw chocolate cookies from viedelavegan
So, what will you be doing this Valentine's Day? Do you celebrate it in your country? Any special tradtions? I'd love to read about it, let me know in the comments :-)
And don't forget to pin this post in order to share the love ♥