If you ever wondered "what can i use instead of vicks vapor rub?" this all natural homemade chest rub for cough is a safe alternative made with clean ingredients. You'll love this easy DIY recipe!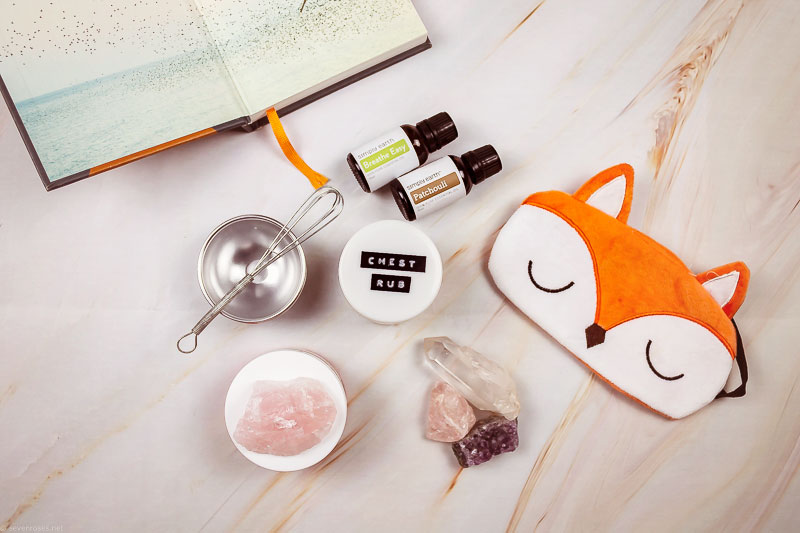 Hello my beautiful friends!  ♥
As February starts, we're officially in the midst of Winter and cold/flu season. While many of us might already be counting down until the first day of Spring, this is the moment to pay extra attention in order not to get sick. Even because Valentine's Day is right around the corner!
So cozy up with a warm soup, a fluffy blanket, your favorite book and this winter survival kit.
And if you're battling with extreme weather conditions, make sure to have a pot of this Homemade chest rub for cough, cold & congestion always at hand. It's made with just a few clean ingredients from the Simply Earth Essential Oil recipe box (you can read my unboxing and first impressions here) and a couple of staples you most probably already have at home (I'm talking to you, coconut oil!).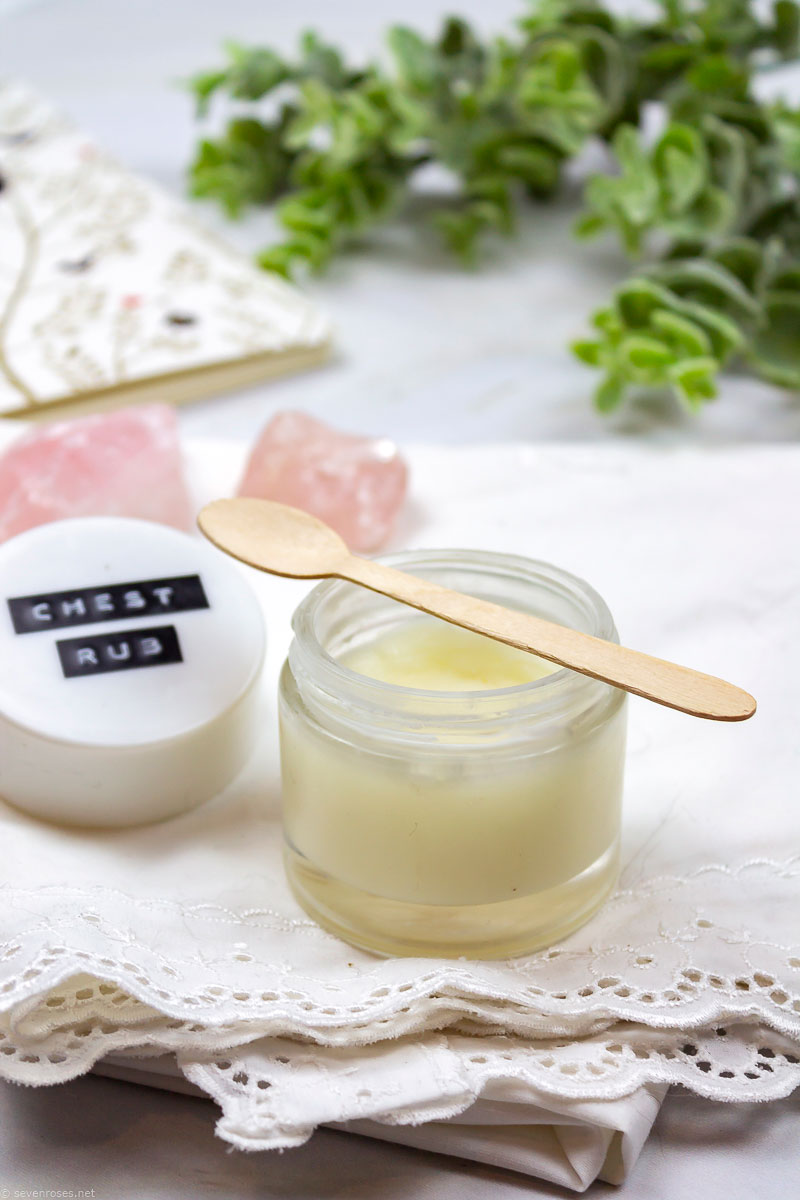 This 4-ingredient Homemade chest rub for cough is so easy to make, but it also smells a-mazing: I can't get enough of the smell and I'm sure you and your kids will love it as well.
By the way, did you know that in Europe – because laws on safety are so strict – the famous vapor rub that is sold in stores and used worldwide should not be used on kids younger than 6 years old?! And not used for vapors by kids younger than 12 years old!?!
I was shocked when I saw their brand new commercial with the updated info. I know that in the US it is always said "safe to use from 2 y.o." …. this goes to show that its ingredients are not safe to use on young kids. Please be cautious if you have toddlers.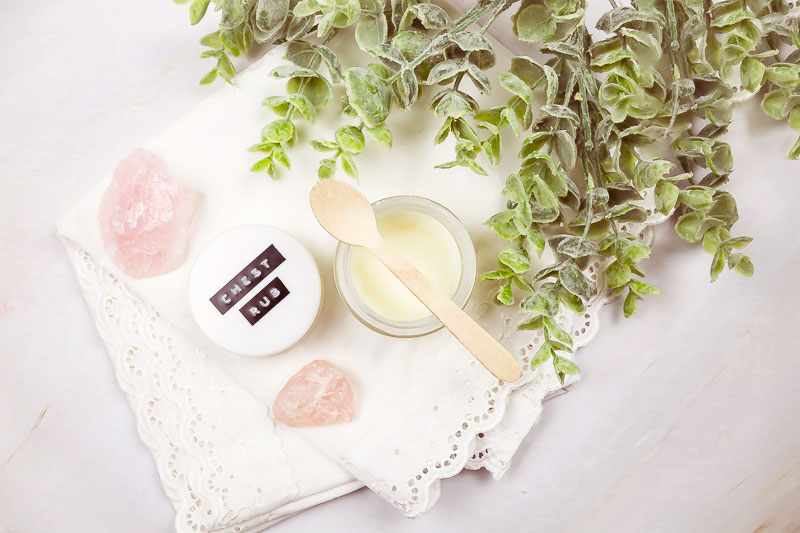 And indeed, one of the ingredients on the label is "turpentine oil" …wait, what? Isn't turpentine used in cleaning and sanitary products, and to thin paints and clean brushes?
And "because of its toxicity, it should never be taken internally" (source) but the skin, our biggest organ, does absorb whatever we put on it. Do you really want to let turpentine in your system? I know I don't :(
So this Winter skip the blue jar and make your own cruelty-free, natural homemade chest rub for cough to support your family's respiratory health. It's fun to make and lovely (& safe) to use. Plus making a DIY herbal salve recipe ensures you always know what ingredients are in it and their healing properties.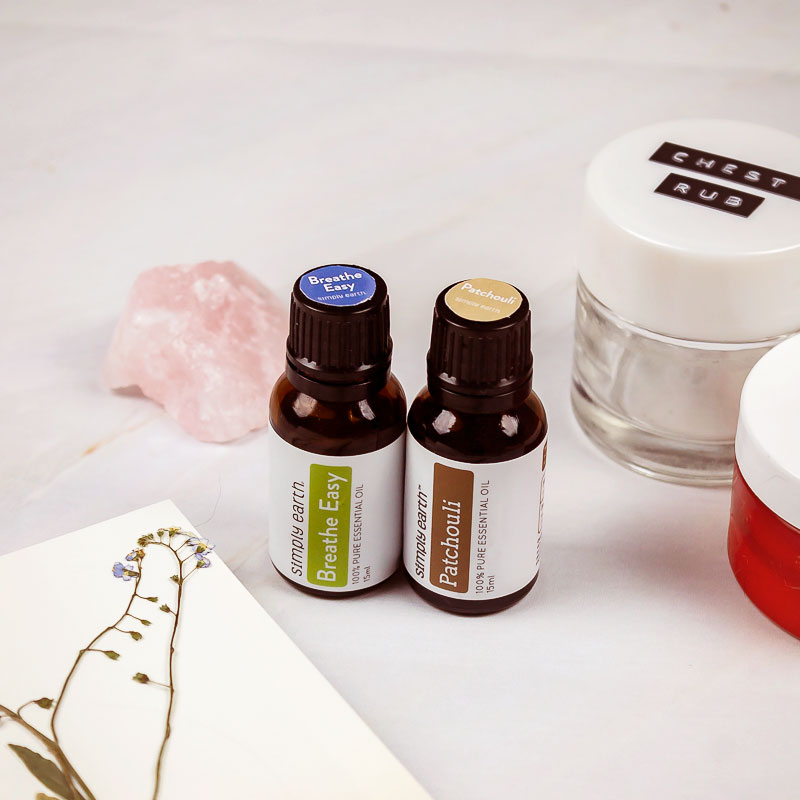 What you need to make your Homemade chest rub for cough
❥ 1 tbsp Shea Butter
❥ 1/4 cup Coconul Oil (measured when solid)
❥ 8 drops Breathe Easy Essential Oil Blend (a bled of Fir Needle, Frankincense, Cedarwood, Myrrh that is is perfect for clearing congestion,  opening up airways and loosen coughs allowing you to breathe easier)
❥ 4 drops Patchouli Essential Oil (to extend the shelf life of other oils and calm nervous tension and worry)
❥ Small glass jar (I repurposed an old skincare glass jar)
❥ optional: 2 drops of Lavender Essential Oil to help get a peaceful sleep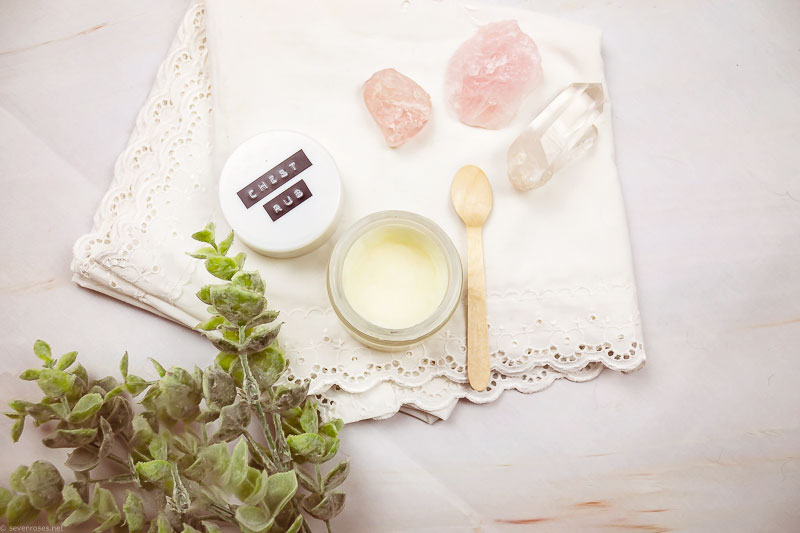 How to make your Homemade chest rub for cough
1. In a double boiler (or glass jar resting in 2 inches of water) melt the coconut oil.
2. Remove from heat and add essential oils to mixture.
3. Stir for 30 seconds.
4. Gently pour the mixture into a small jar or similar container with a tight lid, and allow it to cool.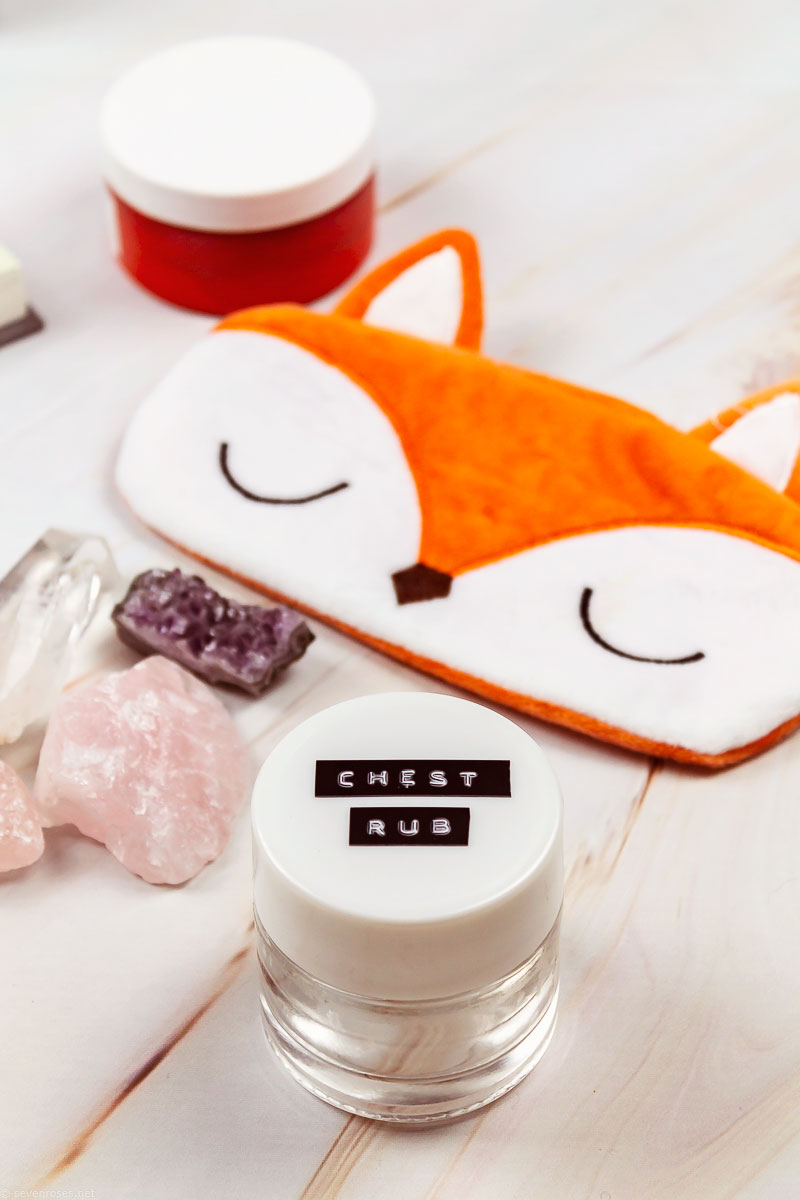 How to use your DIY Homemade chest rub for cough
To use, gently rub the herbal salve on your chest, neck and back to help clear nasal passages and promote sleep. It also works great if you apply it to the soles of your feet and wear a pair of warm socks for better absorption.
Just remember to never put the mixture on broken or sensitive skin. Never apply it close/into to your mouth, nose, eyes or anywhere on your face.
For very young toddlers instead, simply add 1 drop of Breathe Easy Essential Oil Blend to their bath water or to a diffuser to help with congestion.

If you have any questions about the Simply Earth Essential Oil recipe box, I would love to help you! Also remember that if you visit Simply Earth and sign up using my code SEVENROSESFREE you will receive a huuuge Big Bonus Box (valued at around 50$), an Essential Oil Recipe box, and a $20 e-gift card towards future purchases.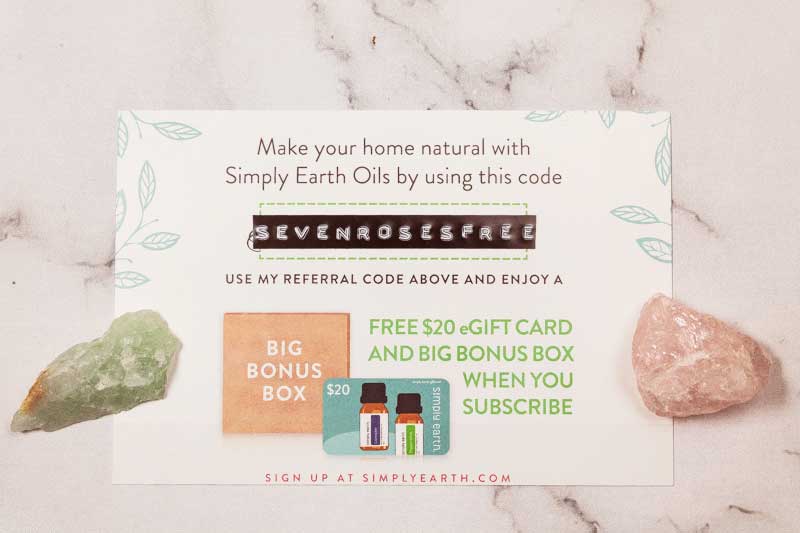 I hope you and your kiddos don't come down with the sickness at all, but if you do, I'm sure this will help! I also think that making a few extra pots of this homemade chest rub for cough, cold & congestion would make fantastic gifts!
Let me know in the comments' section below what is your favorite homemade cold remedy. I'd love to try it out!
And don't forget to pin this post to share the love ♥
I wish you a love-filled day xoxo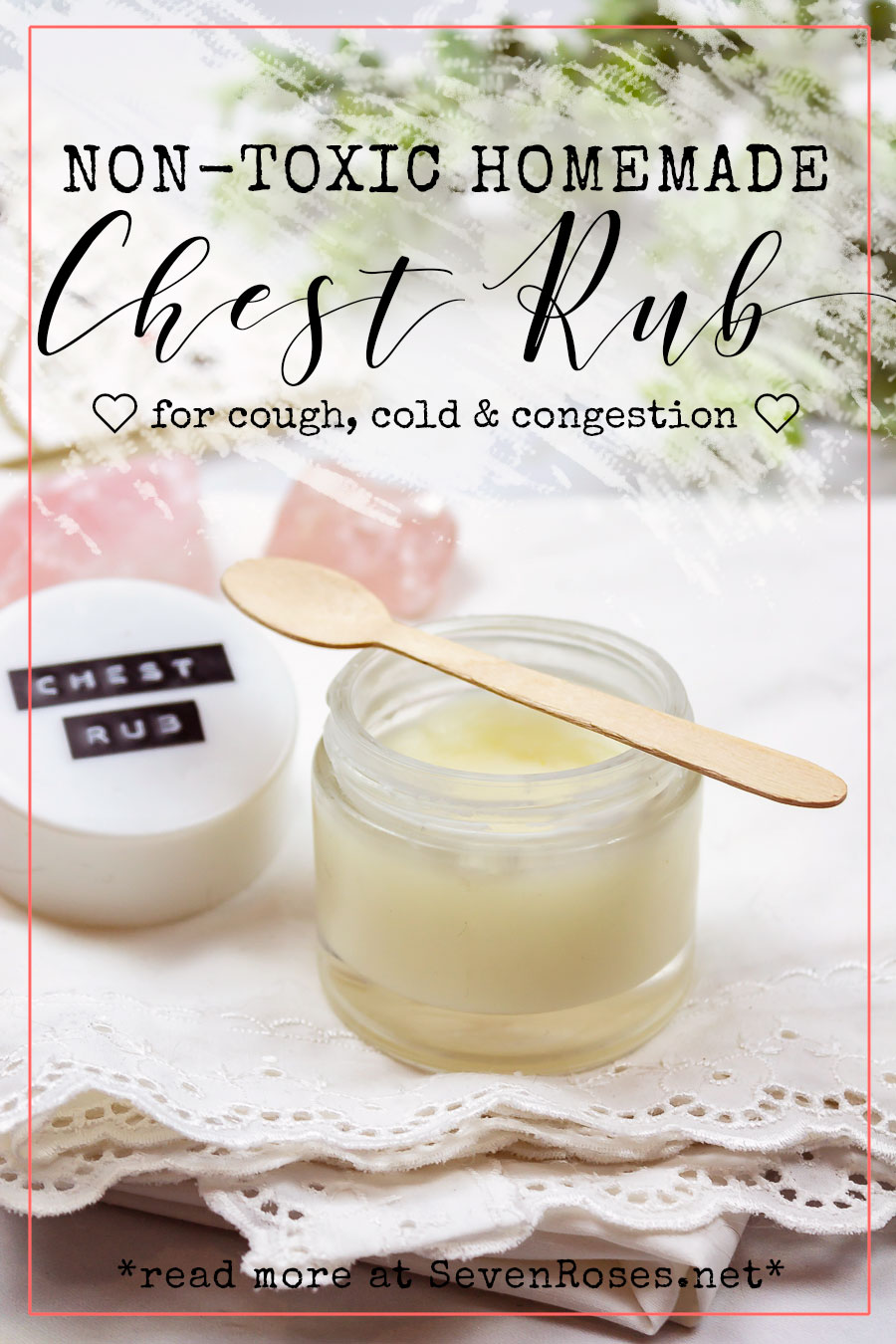 Disclaimer: I MUST NOTE THAT NOTHING STATED IN THIS ARTICLE HAS BEEN APPROVED BY THE FDA, I AM NOT A MEDICAL PROFESSIONAL, AND NONE OF THIS INFORMATION IS INTENDED TO TREAT OR CURE ANY AILMENT OR DISEASE.
I've been fortunate enough to receive some of the above mentioned products for free to try, but opinions and the choice to review are 100% my own. This post contains affiliate links.