Disclosure: this post may contain affiliate links, which means we may receive a commission if you click a link and purchase something that we have loved & recommended. While clicking these links won't cost you any extra money, they will help us keep this site up and running! Please check out our disclosure policy for more details. Thank you for your support!
These Chocolate Peanut Butter Rice Bars from Vegan Yack Attack's new Plant-based meal prep cookbook will become your secret weapon that makes snack time feel totally doable even on the busiest of days.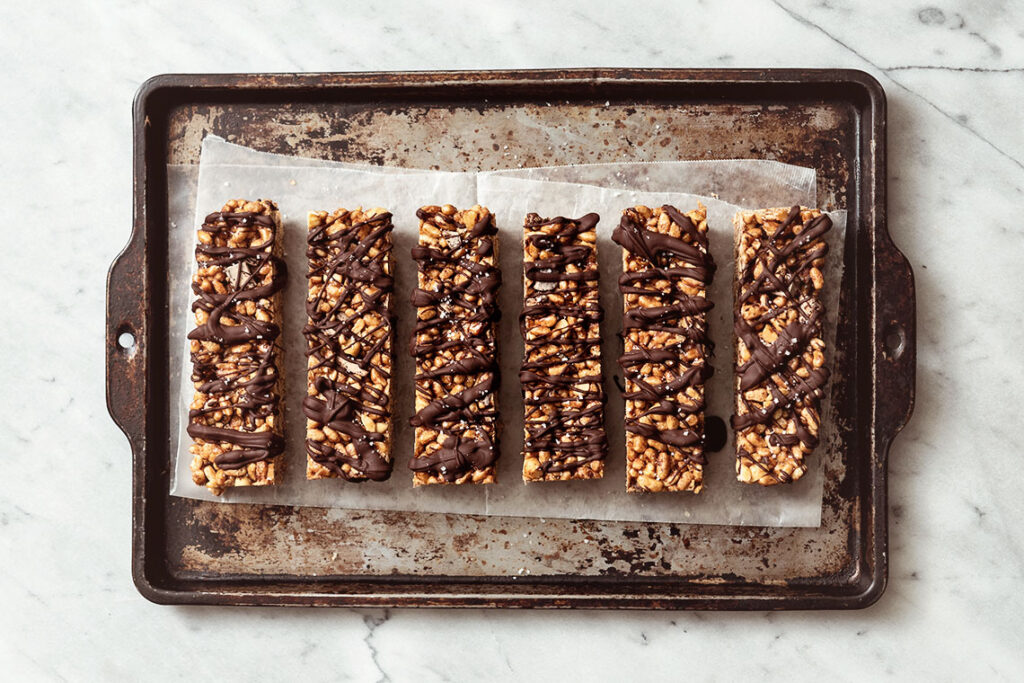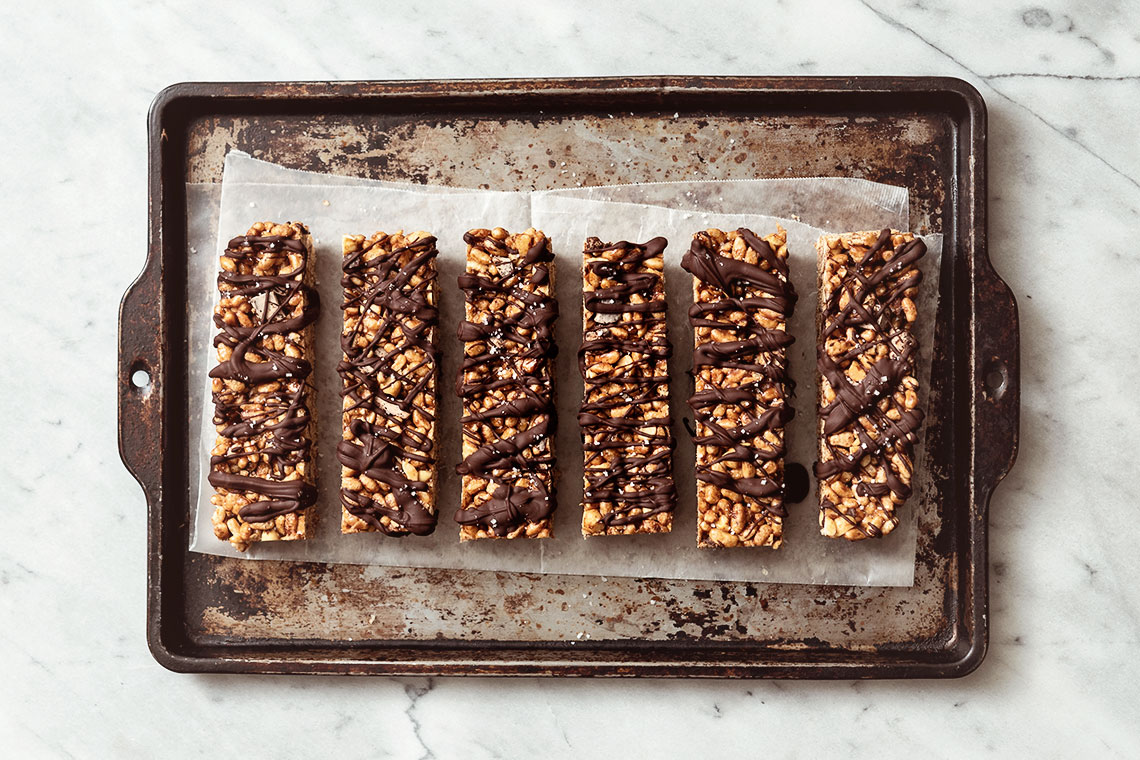 Hello my beautiful friends!
Today you're in for a treat, we're about to discover one of Vegan Yack Attack's recipe from the brand new book: Vegan Yack Attack's Plant-Based Meal Prep: Weekly Meal Plans and Recipes to Streamline Your Vegan Lifestyle.
I'm particularly honored and happy to be able to share this recipe with you, and to tell you a bit about this awesome cookbook because Jackie Sobon's Vegan Yack Attack might very well be the first blog I found when I went Vegan. Indeed, Jackie's blog has been around since 2010!
In her third book, Jackie shares her mix and match weekly meal plan with us, and tells us how to do it all effortlessly, including organizing tips, the essential equipment to make meal prepping easy, shopping lists, which ingredients to stock, and many other info to make meal prepping and batch cooking so, so easy! Perfect for your hectic lifestyle juggling between work and family life, or for those of you who would want to implement more meatless days but have no clue where to start.
With more than 100 recipes you'll never have to worry about "what are we going to eat for lunch/this afternoon/tonight". I also love that the vast majority of the recipes has pictures, and what pictures! Jackie is a food photographer and it shows.
Plant-based meal prep is organized into food category chapters: Beautiful breakfasts, Bunches of lunches, Array of entrees, High protein meals, Sheet pan, Instant Pot and freezer meals, Kid-friendly foods, Snack attack and finally Sauces & Spreads.
Some of my favorite recipes in the book are:
❥ Hash brown–crusted frittata;
❥ Instant pot rice pudding;
❥ Classic tofu salad sandwiches;
❥ Kimchi mac and cheese;
❥ Cauliflower chowder;
❥ Mushroom onion burgers;
❥ Almond butter tofu stew;
❥ Springtime sheet pan polenta pizza;
❥ Veggie bento boxes;
❥ Brownie dip;
❥ and of course these Chocolate Peanut Butter Rice Bars…
I bet these recipe titles left you drooling and wanting to know more… well lucky you it's time to dive into the making of these crunchy puffed rice bars straight from the Snack Attack section of the book. These were really easy to make!
If you, like me, are always looking for new ideas for snacks for the middle of the day – because let's face it, sometimes we get a little bit (read: a lot) hungry between meals – when snack time comes around, most people tend to grab or give their kids store-bought snacks. Yet we all know, alas, those store-bought snacks are often unhealthy, full of transfats or too much sugar (or both!). If possible, it's better to favor homemade treats, devoid of additives such as colorants and preservatives.
So I was really happy when this delicious and easy-to-make recipe appeared in my life!
These Chocolate Peanut Butter Rice Bars are perfect if you: love chocolate and peanut butter (I mean, who doesn't love the combination these two?); if you want an easy snack to grab on the go; if you love delicious snacks (or desserts) that are perfectly crunchy and decadently gooey at the same time.
And if you want to help your children cope with their long school days or to get over a stressful, hectic day for you, prepare ahead these easy, yummy snacks that are perfect to grab and have on the go.
To make gluten free bars, use certified gluten free brown puffed rice – I used Nature's Path, Organic Crispy Rice Cereal from iHerb. (You'll get 10% off your order with this link!)
Have fun making this rice bar snack for your kids to enjoy and surprise them with a special treat after a long day at school, or let them help you make this very easy, no-bake, special treat.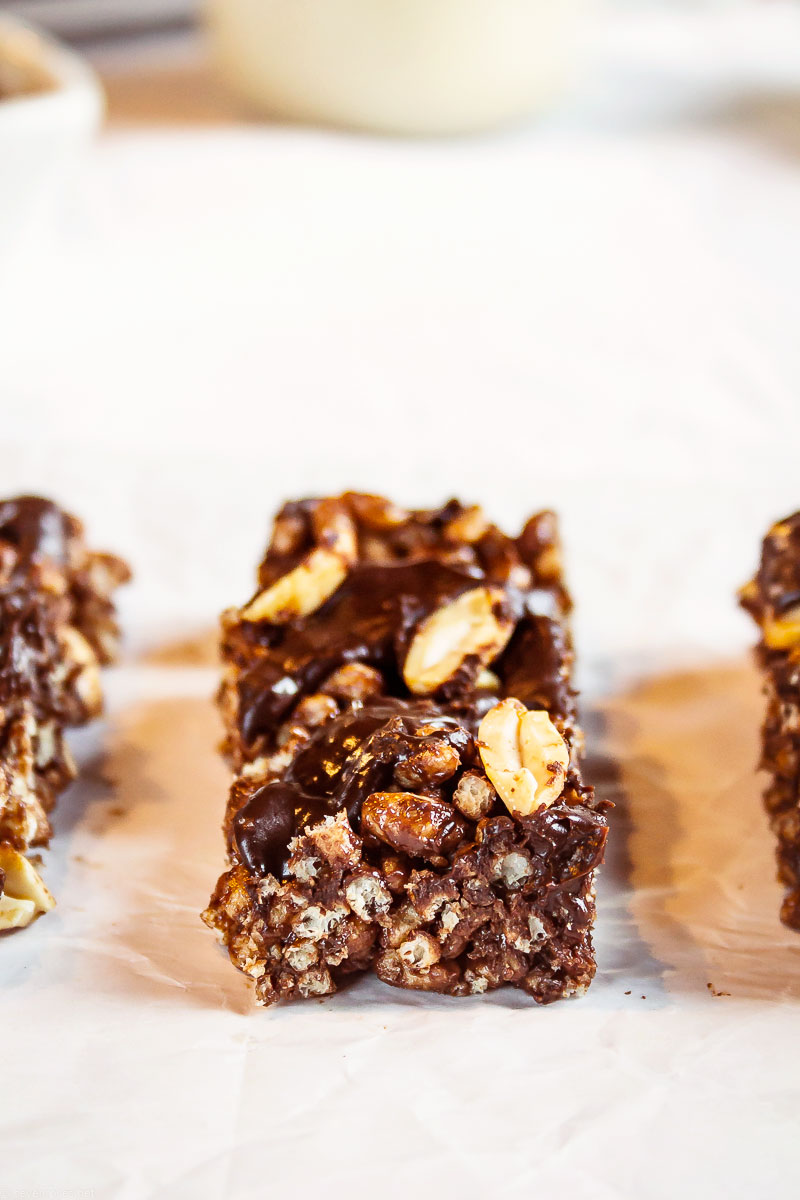 To inspire you, here is the easiest, yummiest, gluten-free do-it-yourself snack idea you can prepare ahead and give your kids (or grab yourself) all week long. So good and easy to make they'll make you want to stop getting the store-bought ones, for sure! The most complicated part is waiting for them to harden in the fridge before being able to bite into them :D
They keep very well so do not hesitate to make a large quantity. But at the same time, they're perfectly sweet, salty and so delicious that they might not last that long :-P Also, your little helpers will have a great time helping you prepare these, even as an after-school activity.
The following recipe is reprinted with permission from Jackie Sobon and Fair Winds Press, an imprint of Quarto Publishing Group USA Inc. © 2020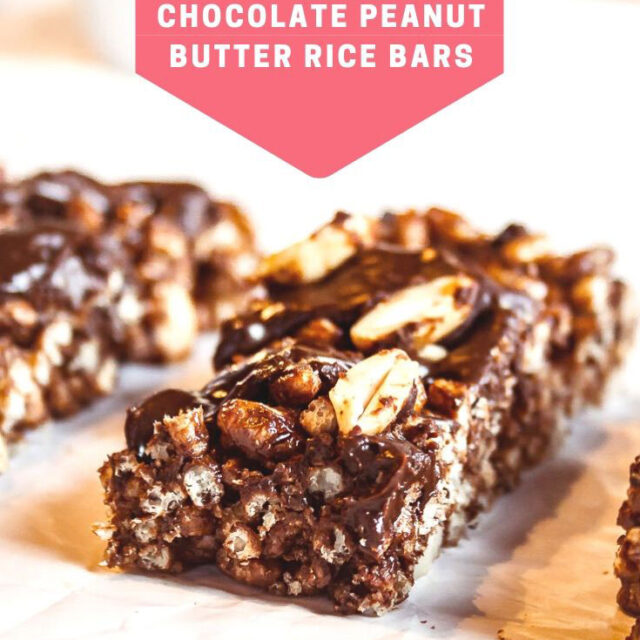 Chocolate Peanut Butter Rice Bars
Author: Jackie Sobon / Plant-based Meal Prep. • FRESH OUTTA THE FRIDGE • UNDER 10 INGREDIENTS • GLUTEN FREE • SOY FREE If, as a kid, you ever had a home-packed lunch, participated in sports, or went to daycare, chances are you ate some small "granola" bars. They were all right and served their purpose, but now it is time for the way-better adult version. These rice bars are easy to make, and great for scaling up if you want to double the recipe, depending on the occasion.
Ingredients
4

cups

brown rice crisps cereal

1

cup

vegan chocolate chips

dairy-free, semisweet

½

cup

peanuts

roasted & chopped

¼

cup

agave syrup

¼

cup

peanut butter

creamy

2

tsps

Ground flaxseed

3

tbsp

coconut oil

refined

1½

tbsp

vanilla extract

½

tsp

salt

coarse
Instructions
Lightly grease an 8 x 8-inch (20 x 20 cm) baking dish, then line it with parchment paper so that the paper hangs over the edges of the pan on two sides. In a large bowl, combine the brown rice crisps, ½ cup (75 g) of the chocolate chips, and the peanuts.

Heat the agave nectar, peanut butter, flaxseed, coconut oil, and vanilla in a small saucepan over medium-low heat until the mixture starts to liquefy. Whisk until smooth, then remove from the heat and pour over the cereal mixture. Fold everything together until there are no dry pockets and the cereal is evenly coated.

Transfer the mixture to the prepared baking dish and pack it into an even layer using a spatula. Refrigerate the bars for 30 minutes, or until they have firmed up considerably (they may still be a little flexible). Microwave the remaining ½ cup (75 g) chocolate chips in a microwave-safe bowl until melted, 45 to 60 seconds. Stir melted chips until very smooth and use a fork to drizzle the chocolate over the tops of the bars. Sprinkle with the coarse salt and refrigerate again for at least 10 minutes

Carefully pull the bars out of the dish using the parchment sling. Cut the rectangle in half widthwise, then slice each half into five bars. Store in the refrigerator for up to 1 month
Notes
NUTRITIONAL ANALYSIS
Per serving (1 bar):
281 calories; 19 g fat; 30 g carbohydrates; 2 g fiber; 15 g sugar; 5 g protein Have fun with the bar mix-ins! For some added sweetness, try switching out half of the mixed-in chocolate chips
with dried cranberries or diced dates.
>> Get Jackie's book on Amazon: Vegan Yack Attack's Plant-Based Meal Prep: Weekly Meal Plans and Recipes to Streamline Your Vegan Lifestyle <<
Did you enjoy this recipe? Then don't hesitate to leave a message down below or visit Jackie's website "that covers everything from indulgent desserts, to healthy dinners, and even the occasional raw recipe"  :)
Also don't forget to pin this post to share the love! ♥
I wish you a love-filled day xoxo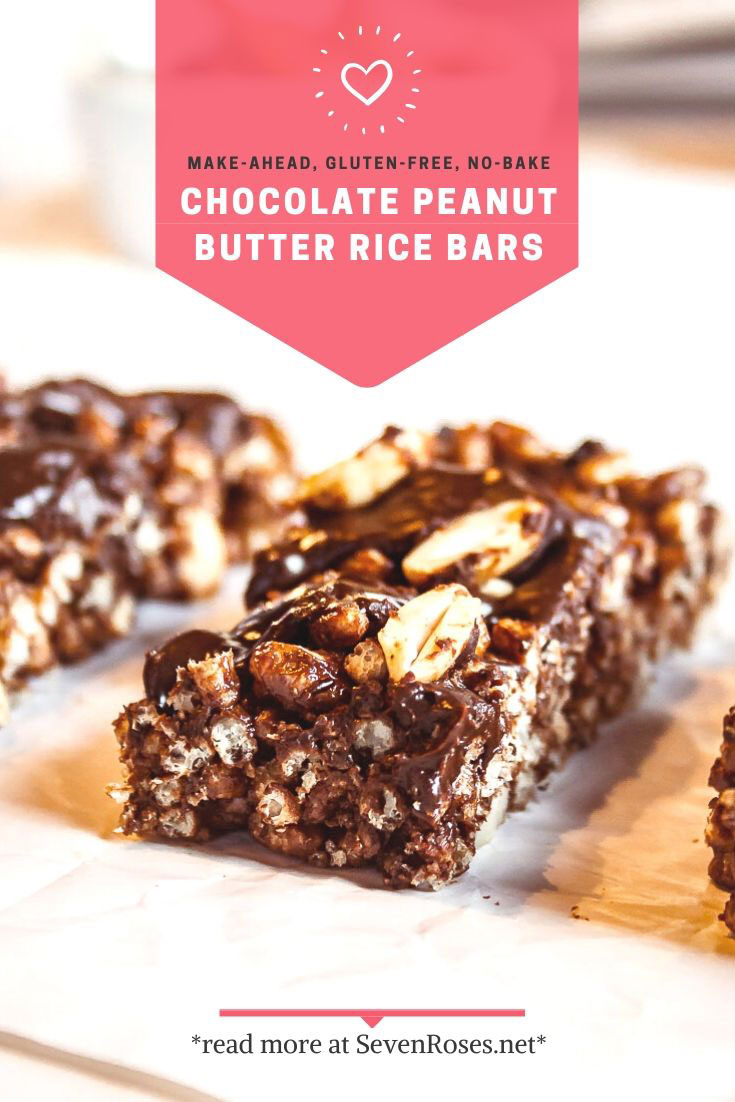 Disclaimer: I got a free copy of the book to be reviewed, but all opinions are my own. Some of the above links may be affiliate links