Disclosure: this post may contain affiliate links, which means we may receive a commission if you click a link and purchase something that we have loved & recommended. While clicking these links won't cost you any extra money, they will help us keep this site up and running! Please check out our disclosure policy for more details. Thank you for your support!
I found the best Vegan multivitamin gummy you should be taking this winter! This all-in-one supplement will boost your energy, prevent seasonal ills and give you the best hair ever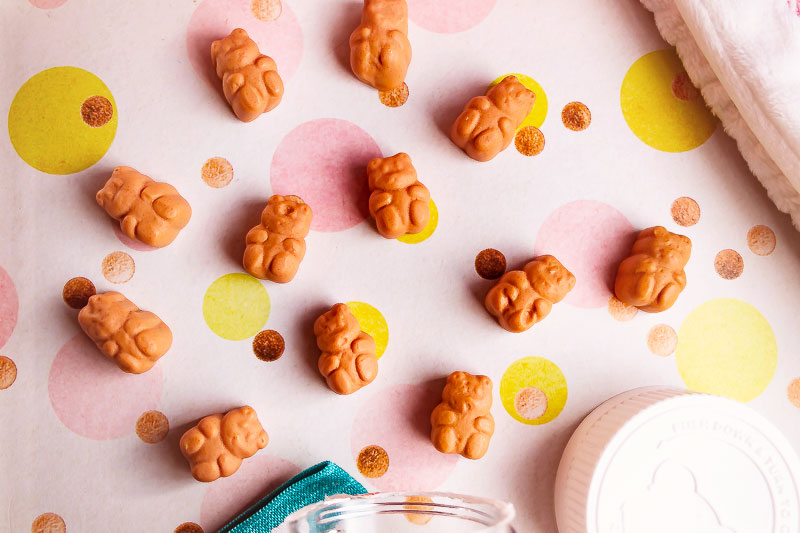 Hello my beautiful friends!
As a longtime Vegan, 7 years and counting, people that know me in real life often ask me: "it's the dead of winter, everybody is sick, why aren't you sick?" Indeed, it's been a few years that both Fabien and I noticed that while everyone's getting sick around us during the colder months (from November to March it will be anything from a runny nose with fever to a severe gastroenteritis) we fortunately glide through winter untouched and healthy. All that can happen is that a particularly snowy & windy day adventuring out in the mountains might leave a bit of a sore throat one evening, soon to be gone the following day or a loss of energy.
Why is that? Well, we don't have superpowers and no, we're not health freaks. I think it's a combination of our Vegan lifestyle and a few natural health hacks that have been boosting our immune system.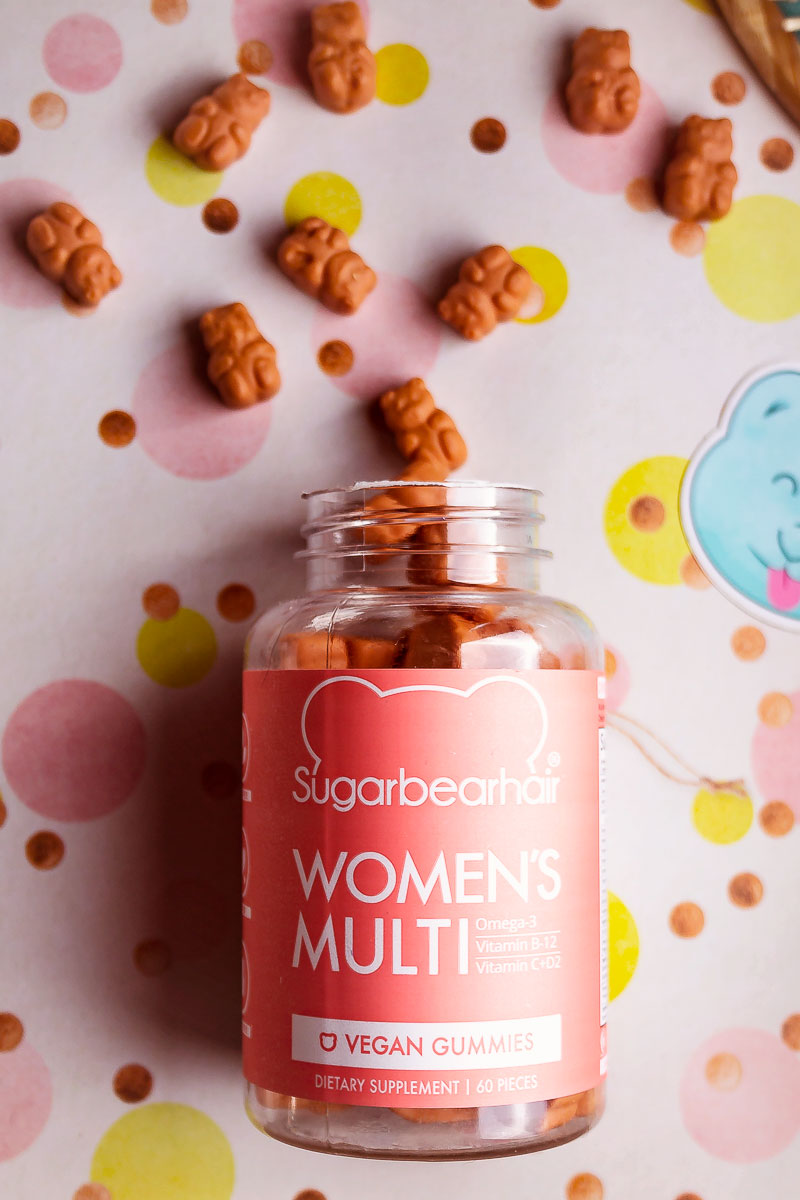 But this year, I have a secret weapon that I'm willing to share with you, and it's as easy as chewing a berry-flavored gummy ;> you might have seen these all over the internet, I'm talking about Sugarbearhair Women's Multi Vegan Multivitamins – not to be confused with the hair gummies – those are blue and focus on hair health, while these are a cute pink color – so kawai – and Vegan!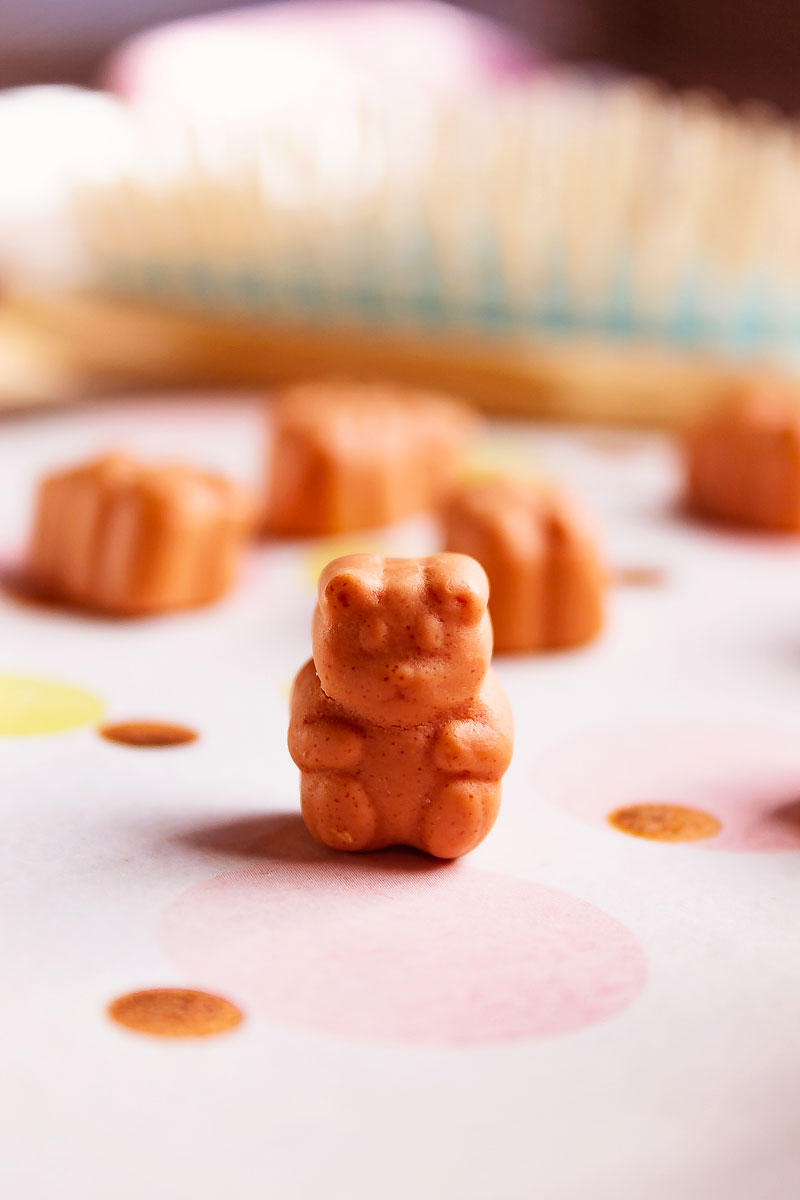 But wait, do Vegans need multivitamins?
I do believe that you can get every nutrient under the sun on a plant-based diet, but there are some things that could be preventing you from doing that or that could prevent optimal absorption.
Don't get me wrong, I know that ideally we should get all our vitamins and essential nutrients from what we eat, and therefore we wouldn't need a multivitamin supplement. But I've done a ton of research and I know that multivitamins are a sure way to fix any deficiencies, survive the cold months, fight off and prevent seasonal ills.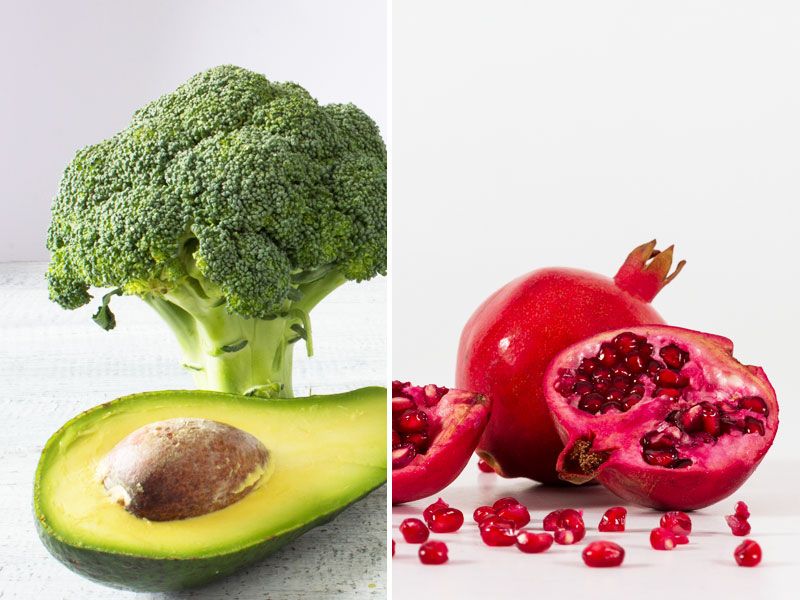 The reason I believe so much in supplements, is because even if we were only eating organic food, grown in organic soil with organic fertilizers, our soils are so, SO depleted! And when our soils are depleted, the plants that are grown in them don't have the same mineral and vitamin quality they would ideally have, in an ideal world. Not to mention the time it takes for fresh vegetables to reach our tables, which can be detrimental for some nutrients.
And if you're low in anything you might need a supplement to bring your levels to optimum level, because there are times when we need more than the recommended dose of a certain vitamin, especially when our bodies are busy fighting off germs and viruses, like during the cold/flu season.
All in all, I think supplements can be of great help in fueling our bodies.
In a constant search for even more and even healthier ways to thrive I was on the lookout for a Vegan, cruelty-free multivitamin this winter, and I jumped at the opportunity to try a 3-month SugarBearHair Women's Multi Vegan MultiVitamin
cure (now on sale!). I was sent this 3-month gift pack, but this post is not sponsored and all opinions are mine. That said, thank you Sugarbearhair for the opportunity to try your products ʕ•ᴥ•ʔ
So this is the supplement I've been taking for a couple of months now, and boy what a difference it makes!
I take 2 of these per day, one at the end of the lunch and one at the end of the dinner. I don't take them in the morning, because I do drink coffee and I know that caffeine might prevent you from absorbing certain nutrients.
And since these gummies have a tiny bit of fructose in them, chewing one of these are the end of a meal feels like having a sweet treat. So yummy :D that might be the only negative side: you might be tempted to eat more than the recommended dose!
So even though I eat quite healthily I would say, I'm far from being perfect. And I love that these multivitamins are designed especially for women and include the nutrients we are naturally inclined to become low in, and can help on many different aspects.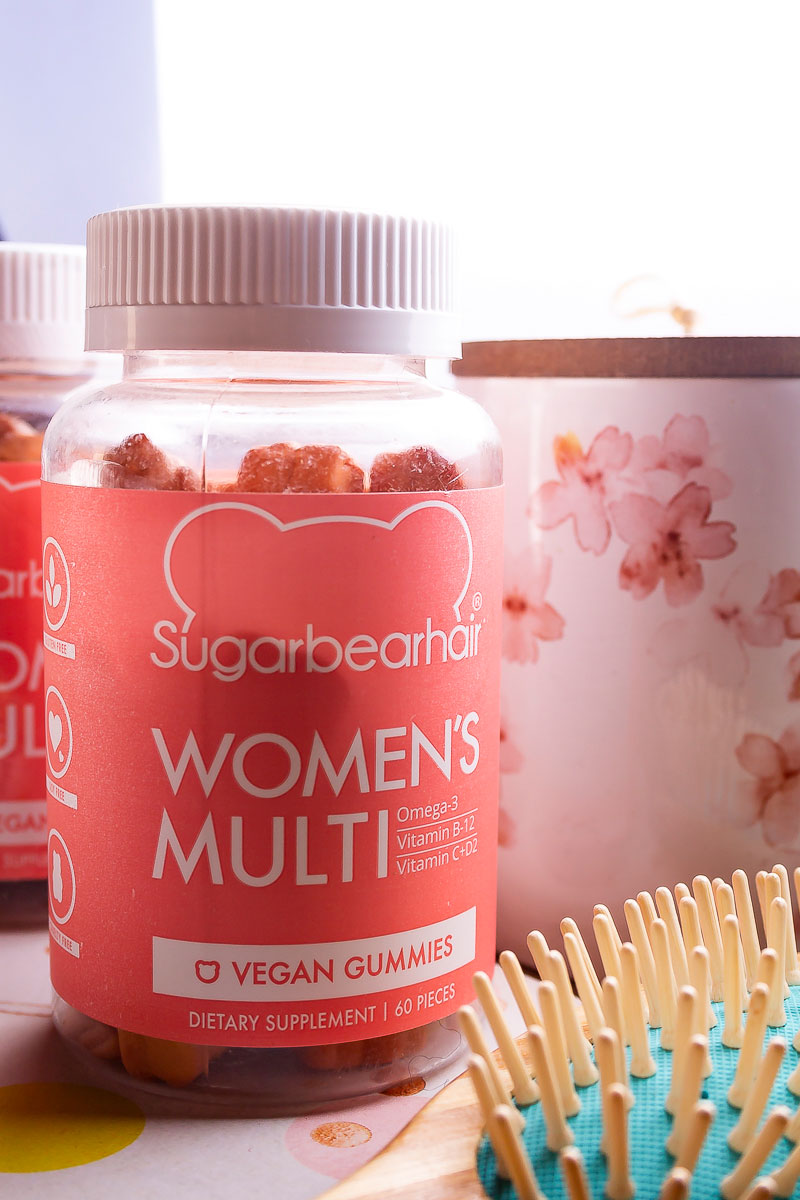 Are vitamin gummies Vegan?
Well these are! I know some vitamin gummies might contain gelatin (yuck!) and dairy, but all SugarBear gummies are made with Pectin (which comes from fruit)!
Moreover, the Women's Multi are Vegan friendly, especially designed for women, gluten-free, soy-free, cruelty-free, and even if they taste delicious, they are actually free of artificial sweeteners and flavors.
Besides the "usual" Vitamin C, Vitamins B-12 and E, these vegan multivitamin gummies include 16 micronutrients to help supplement vitamins many women may be missing in their recommended daily diet. It even includes Folate, Biotin, Vegan-sourced amino acids and a Vegan Collagen booster! A sure way to be healthy, feel great and look great – what "glow from within" effect.
Did you know… that women's B12 and Magnesium levels get depleted faster than men? It's connected to our monthly cycle.
With a total of 6 nutrients to support energy, 5 nutrients to support healthy skin, 5 nutrients to support hair and nails, to any woman out there (or anyone with a menstrual cycle) I highly suggest you take SugarBearHair Women's Multi Vegan MultiVitamin
: they easy-to-use, scientifically formulated suitable for all but specifically tailored at women's needs. Also, they ship worldwide – and as an expat who has lived in many different continents that's always a plus for me.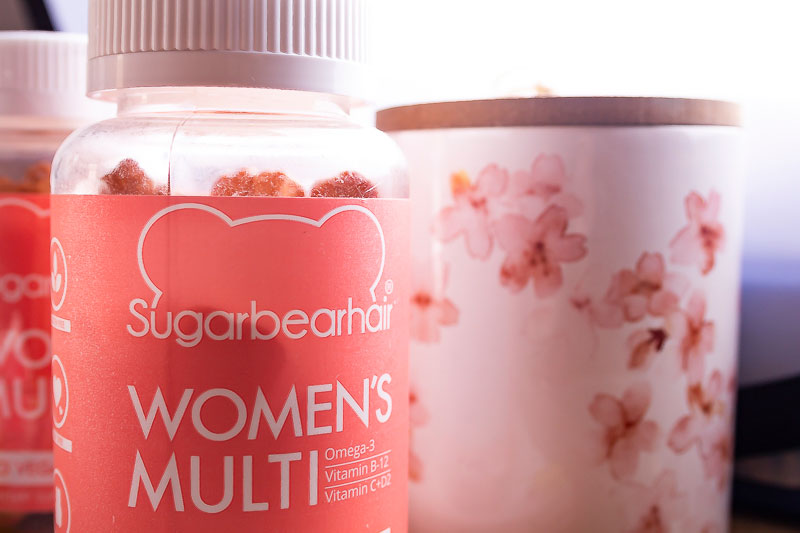 What supplements must Vegans take?
Let me reiterate: I don't think Vegans should take a multivitamin by default. You might want to take one to boost your energy level, to counteract the cold season, or to implement some nutrients you might lacking at a certain moment of your life (take a blood test if you feel less than wonderful!).
That said, Vitamin B12, Vitamin D2, plant-derived Omega 3, Zinc and Magnesium are the nutrients I want to make sure I get plenty of.
☆ Vitamin B12: Vitamin B12 is important for many bodily processes, including protein metabolism and the formation of oxygen-transporting red blood cells. It also plays a crucial role in the health of your nervous system
☆ Vitamin D: Vitamin D is a fat-soluble vitamin that helps enhance the absorption of calcium and phosphorus from your gut (17Trusted Source). This vitamin also influences many other bodily processes, including immune function, mood, memory, and muscle recovery
☆ Omega-3: Long-chain omega-3 fatty acids play a structural role in your brain and eyes. Adequate dietary levels also seem important for brain development and reducing the risk of inflammation, depression, breast cancer, and attention deficit hyperactivity disorder (ADHD)
☆ Zinc: Zinc is a mineral that's crucial for metabolism, immune function, and the repair of body cells. An insufficient intake of zinc can lead to developmental problems, hair loss, diarrhea, and delayed wound healing. (source)
☆ Magnesium: Magnesium is an important mineral, playing a role in over 300 enzyme reactions in the human body. Its many functions include helping with muscle and nerve function, regulating blood pressure, and supporting the immune system. (source)
So these cute gummies might look like candies, but are pack-full of all the nutrients I look for and much more!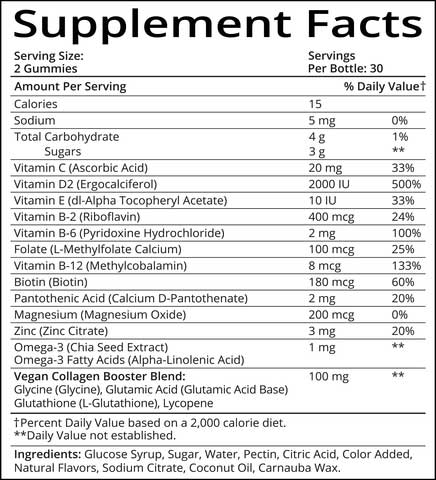 Besides getting perfect blood test result this past December, increased energy levels and resistance to the common cold, I've noticed another very positive effect: while I was focusing on being healthy and energetic during the winter months, I couldn't help but notice that my skin looked spotless, my nails grew longer, and my hair actually got thicker and grew faster than usual in these past couple of months. Which is actually pretty astonishing considering winter is the time of the year when hair growth slows down – and it's not rare to see more hair loss than usual.
Needless to say, I was positively surprised to see such unexpected benefits.
So, for those of you who responded to my Instagram poll about your current beauty concern (a staggering 82% voted for "hair health during colder months") this #1 Best Seller, SugarBear Vitamins multivitamin
can be of great help.
I love this 3-month gift pack also because not only it makes you save over $9USD but it also comes with the most amazing FREE cruelty-free natural wood hair brush! I've adopted this for my new minimal hair care routine (a new post about it and DIY is coming soon, stay tuned for that!)

So now you know how I've been keeping healthy this season ʕ•ᴥ•ʔ
Please remember that along with the intake of the best vegan multivitamin supplement I found, following a healthy daily routine and a balanced plant-diet is also necessary for women's optimal health in order to feel energized, happy and glowing.
Order SugarBear Vitamins Online Today and save!
Do you take a multivitamin already? Let me know in the comments below, I'd love to know your opinion.
Don't forget to pin this post if you liked it.
I wish you a love-filled day, xoxo
Disclaimer: I've been fortunate enough to receive some of the above mentioned products for free to try, but opinions and the choice to review are 100% my own. This post contains affiliate links.