7 hearty Vegan soups – so easy to make, filled with good nutrients and seasonal veggies that are so important to boost your immune system during winter.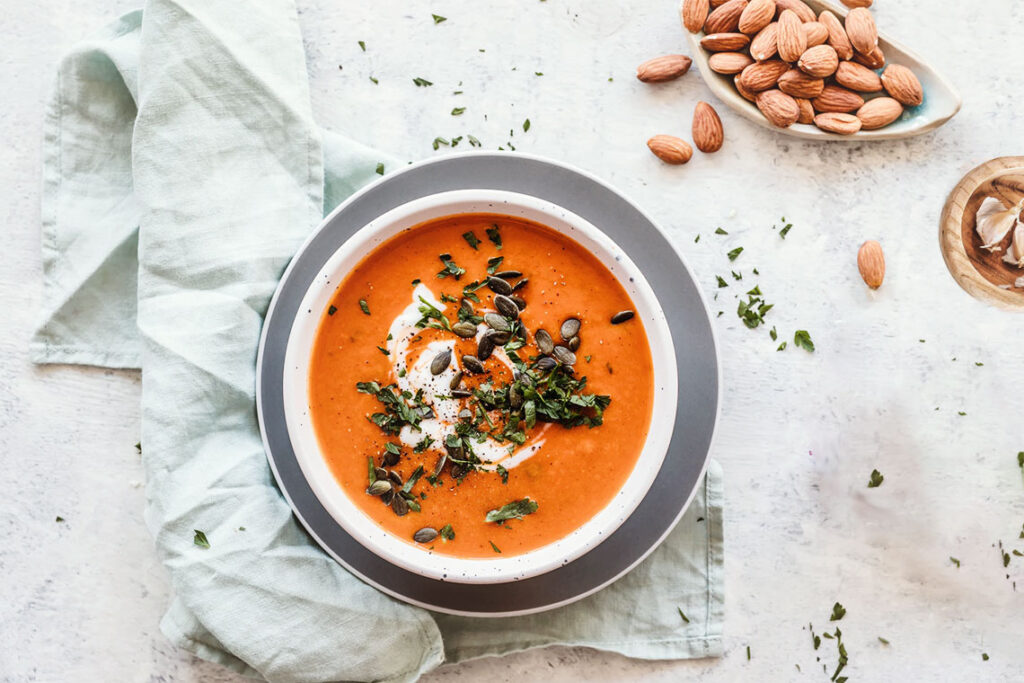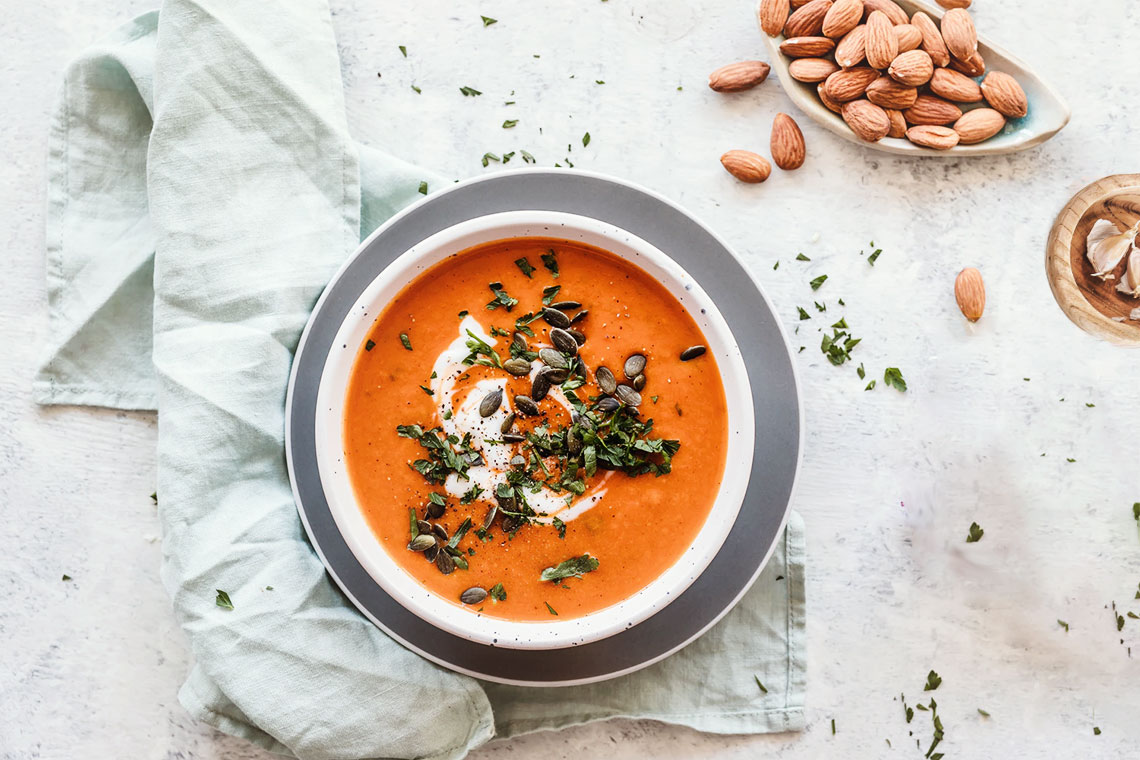 Hello my beautiful friends!
When it's cold outside, is there anything more comfortable than a bowl of warm soup?
Today it's all about the humble, frugal, but also wholesome and comforting hearty Vegan soups – so easy to make, filled with good nutrients and seasonal veggies that are so important to boost your immune system. Growing up I was never into soups, but nowadays I love them…. what about you?
Traditionally, in many countries of the Northern hemisphere, the last days of January are the coldest of the year. But nowadays however, as climate is rapidly shifting and changing its ways, it's possible to experience extremely low temperatures even during usually milder months, such as February and March. So these recipes will come in handy for the next few months. Because not only radiators, duvets and scarves contribute to warming up the body, but also hearty and cozy food.
So if you're looking for nourishing, comforting, delicious easy dinner ideas, this is the time to fill up on a chunky minestrone or a velvety, creamy soup prepared with the vegetables that the season offers us: beets, potatoes, leeks, cabbage, cauliflower, pumpkin, turnips just to name a few, and loads of protein-rich legumes to warm the body and the soul :)
All these soups can easily be made as a one-pot dish, in your Instant Pot, or in your Slow Cooker. You choose! I would also suggest to double the doses for some oh-so-helpful meal prepping. So feel free to batch cook and either store the extra in the fridge in a well closed container (I love these glass ones that come in various sizes) for up to 5 days, or freeze. Then once you get home, just reheat a comforting bowl of soup for yourself (and your loved ones, of course, we don't want to leave them starving!).
Also remember that each of these hearty and cozy soups can benefit from an extra dose of fresh parsley/cilantro or a squeeze of fresh lemon to really up the ante on the immune system boosting effect!
So full of flavors, with amazing textures, you guys are going to love a week of hearty Vegan soups to stay warm and stay healthy this Winter. Now let's get cooking ♥
Hearty Vegan soups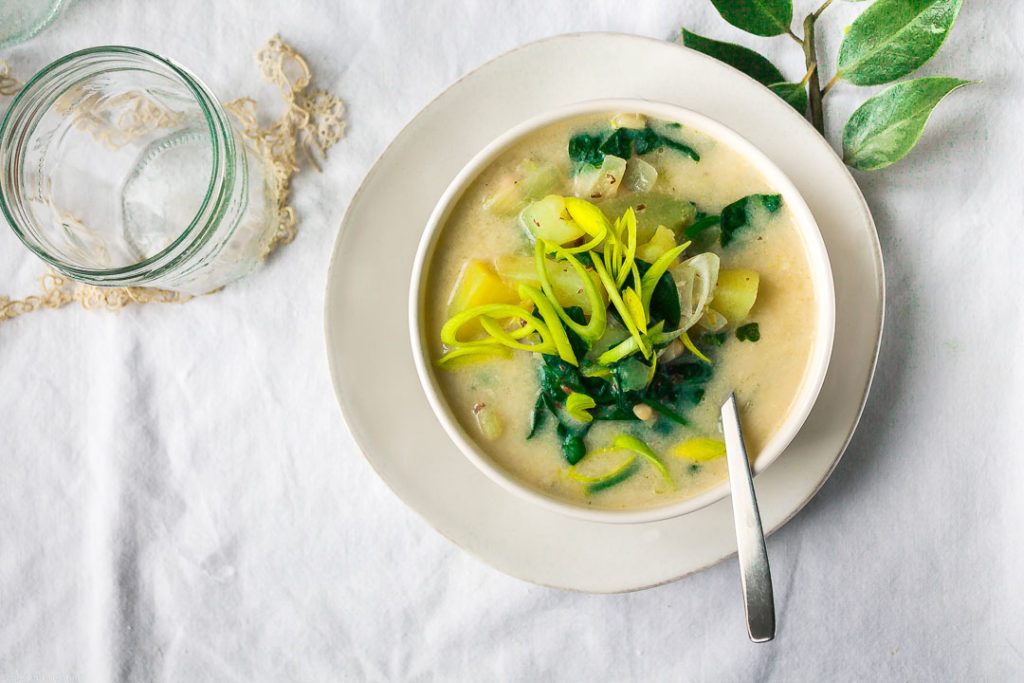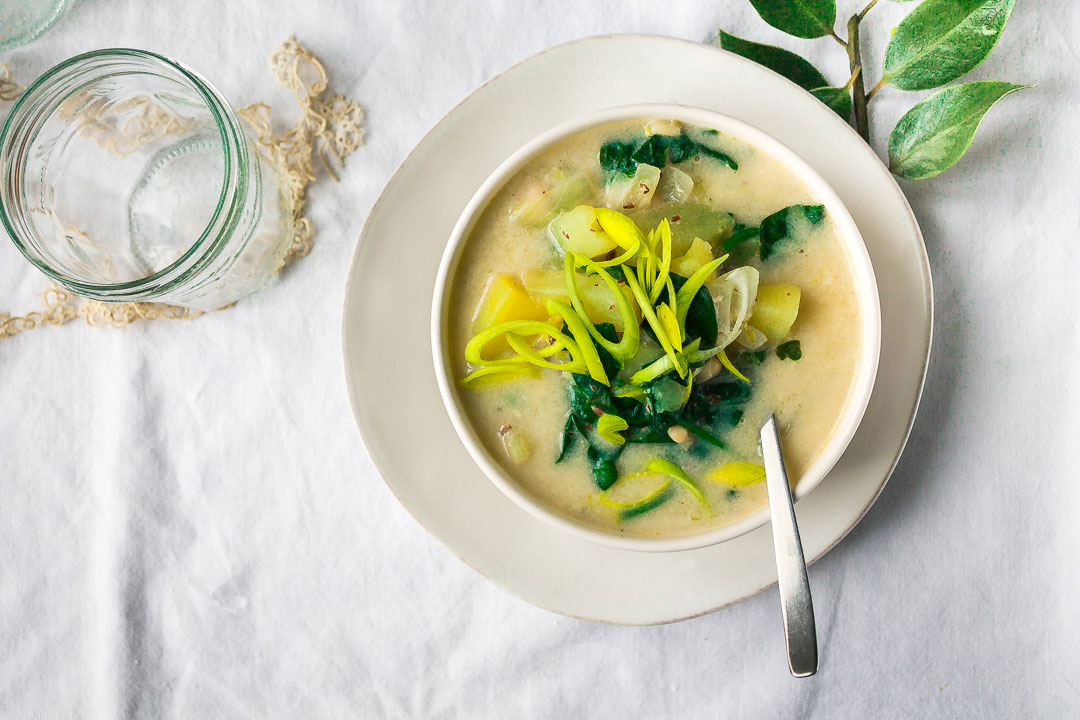 A hearty Colcannon-inspired Vegan Potato Soup with loads of potatoes, leeks, onions, fresh spinach, cannellini beans and soy cream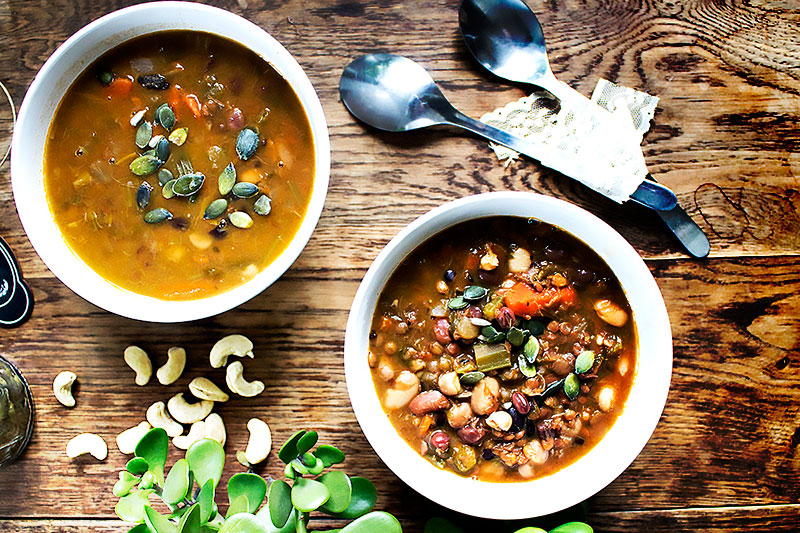 A Vegan easy, hearty, filling, protein-packed and flavor-filled Italian Bean Soup which requires only a few ingredients, just like my Nonna used to make!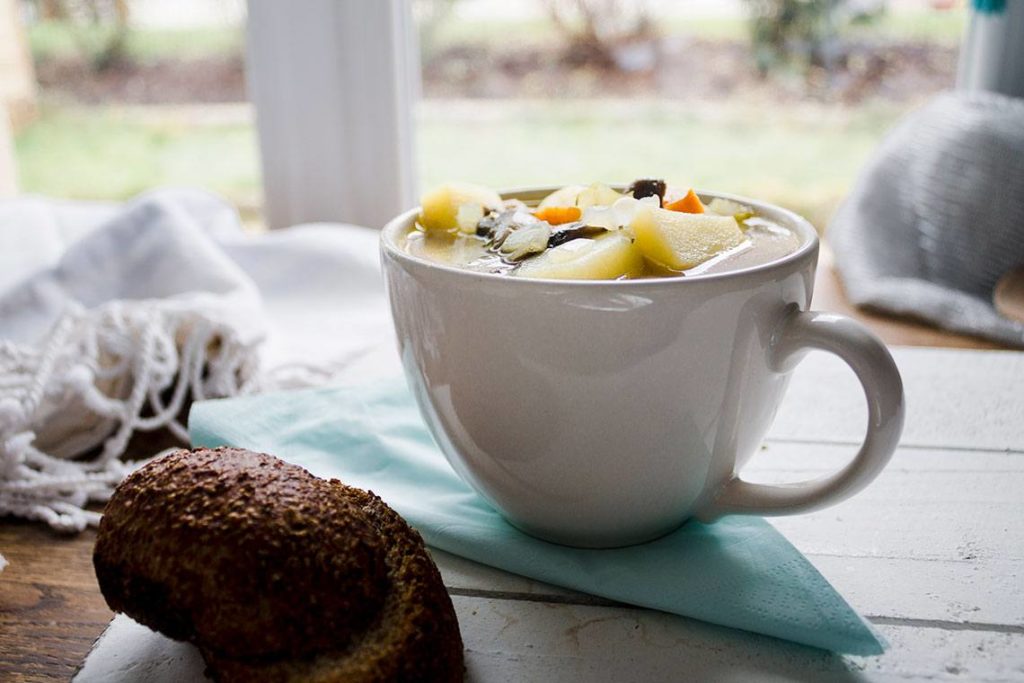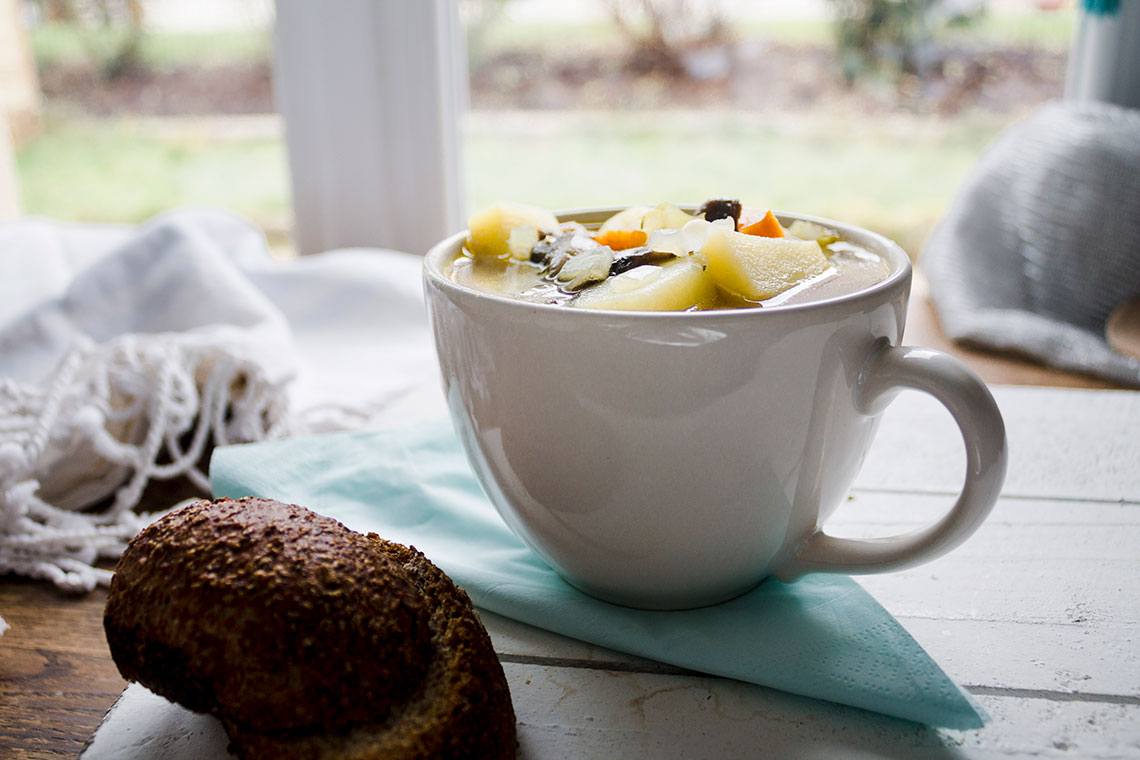 Made with just a few simple ingredients, a warm bowl of this hearty minestrone filled with chickpeas, mushrooms, potatoes and herbs, is the perfect solution to a cozy Winter night in.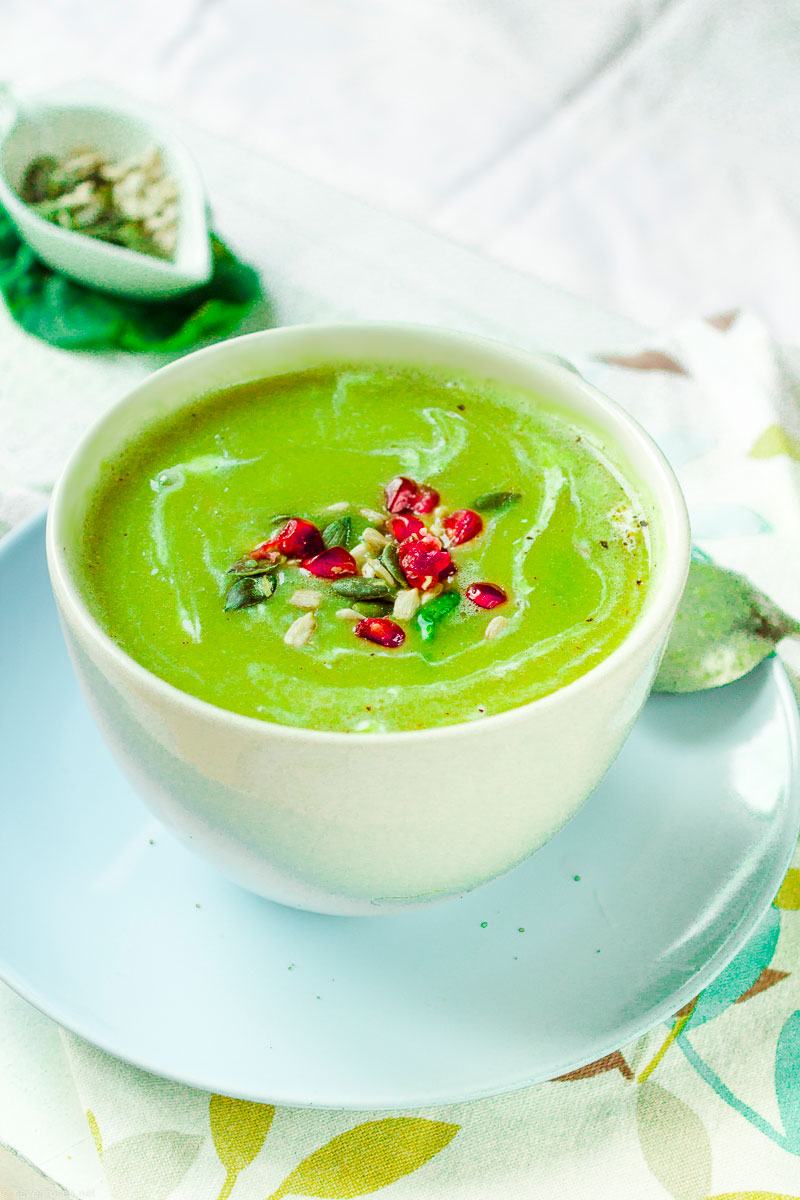 This creamy Split Pea and Spinach soup is an easy Vegan, healthy, yummy and comforting food with so many health benefits!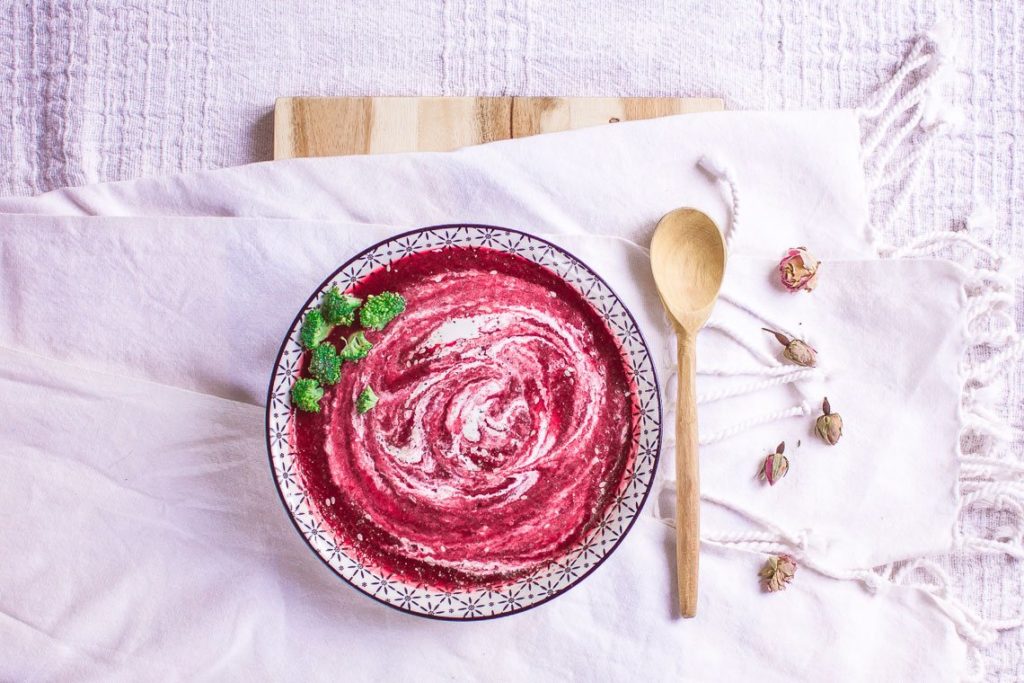 Don't let the cute pink color fool you: this Pink Beet Creamy Soup is not only beautiful and perfect for Valentine's Day; it is also a real power house when it comes to nutrition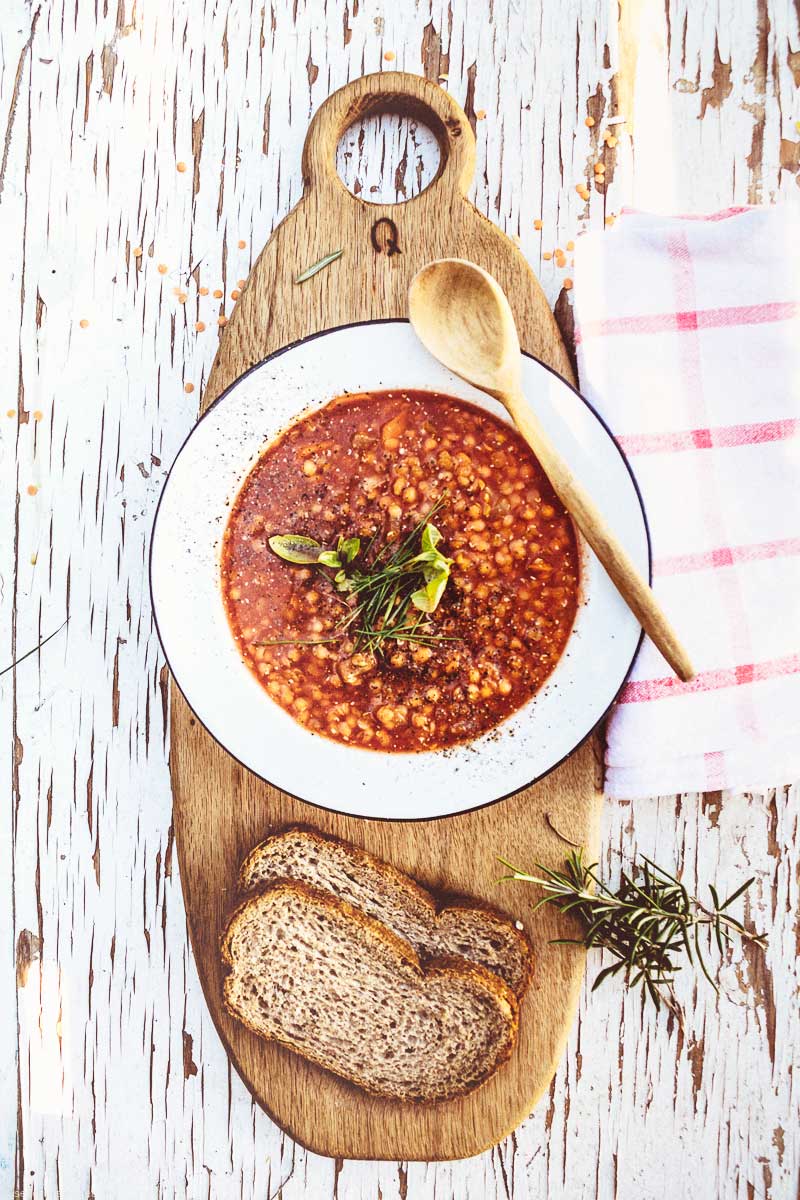 This comforting Hungarian red lentil soup from The Vegan 8 cookbook has minimal ingredients but lots of deep flavors, and best of all, it's quick and easy to prepare.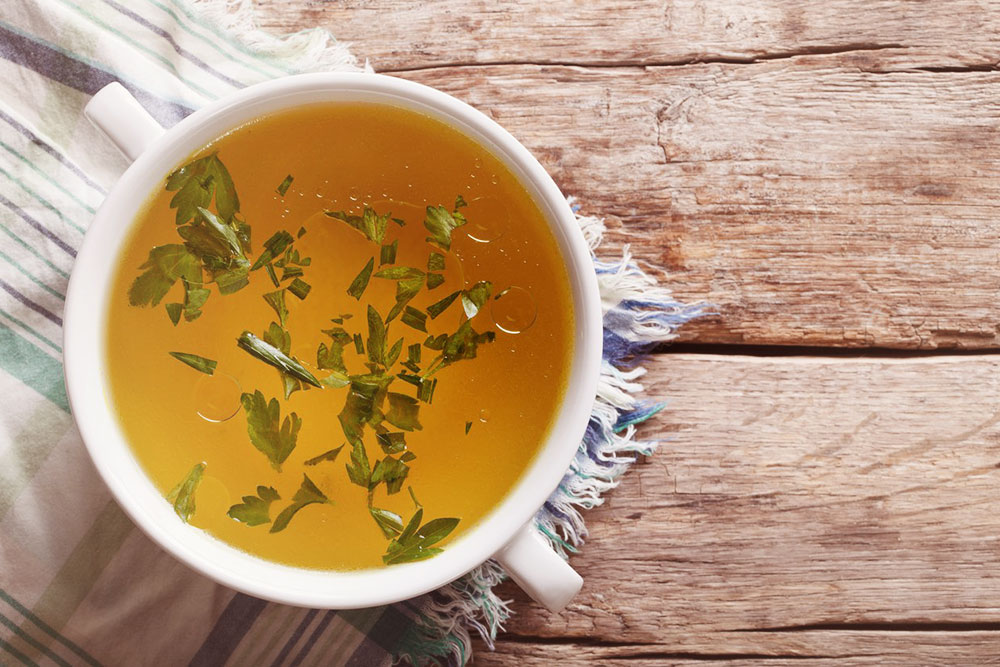 Here's how to create a nutrient-dense, plant-based Vegan "bone" broth to promote healthy blood pressure, and support overall wellness.

So there you have it, a week of cozy, nutritious, hearty Vegan soups.
If you give any of these recipes a try, please let me know in the comments' section below.
And don't forget to pin this page to spread the love ♥
I wish you a love-filled day xoxo