Learn how to make your own effective, anti-bacterial, natural DIY hand sanitizer gel: it's very simple to make, with just a few natural ingredients and a very pleasant smell.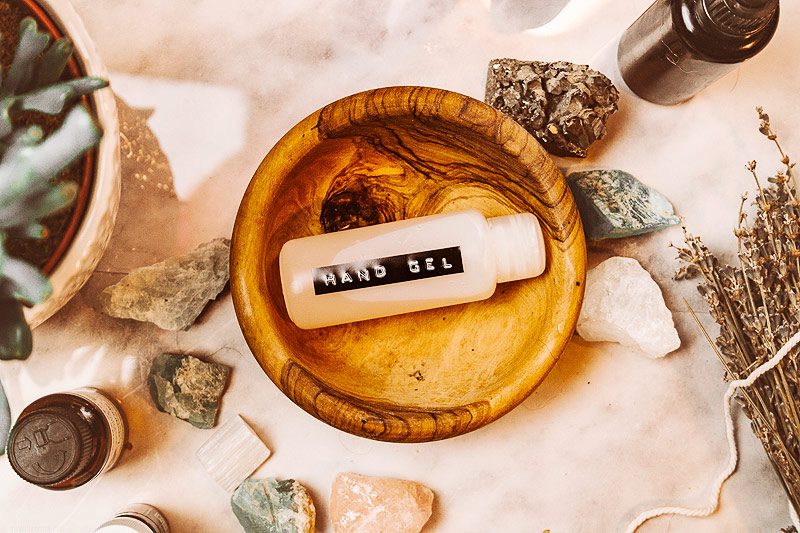 Hello my beautiful friends! Now more than ever, if there's one product we should all have on hand at all times, it's an anti-bacterial hand sanitizer gel. It would prevent us from catching all kinds of germs and bacteria (hello coronavirus! 🤢) and thus stay healthy all year round.
Why make your own homemade natural DIY hand sanitizer gel?
Well, first of all making your own cosmetics, skincare and body products is much easier than it seems, and it's also a fun activity that combines purpose with pleasure. You might want to try to make essentials like your own zero-waste DIY natural toothpaste or your own Vegan deodorant in a stick to begin with.
But I really owe to mention that, in this particular moment, hand sanitizer gels are a commodity that is being sold out in many Asian and European countries. It's something that is always useful to have and if you can make your own, with just a few ingredients you probably already have, why not?
Hand sanitizer gel is no exception to the rule since it is indeed very easy to make it yourself. All the more reasons to make your own when you realize that the majority of anti-bacterial gels sold in stores contains chemical components suspected of being endocrine disruptors linked to diseases such as cancer. So start making your own homemade anti-bacterial hand sanitizer gel with just a few simple natural ingredients.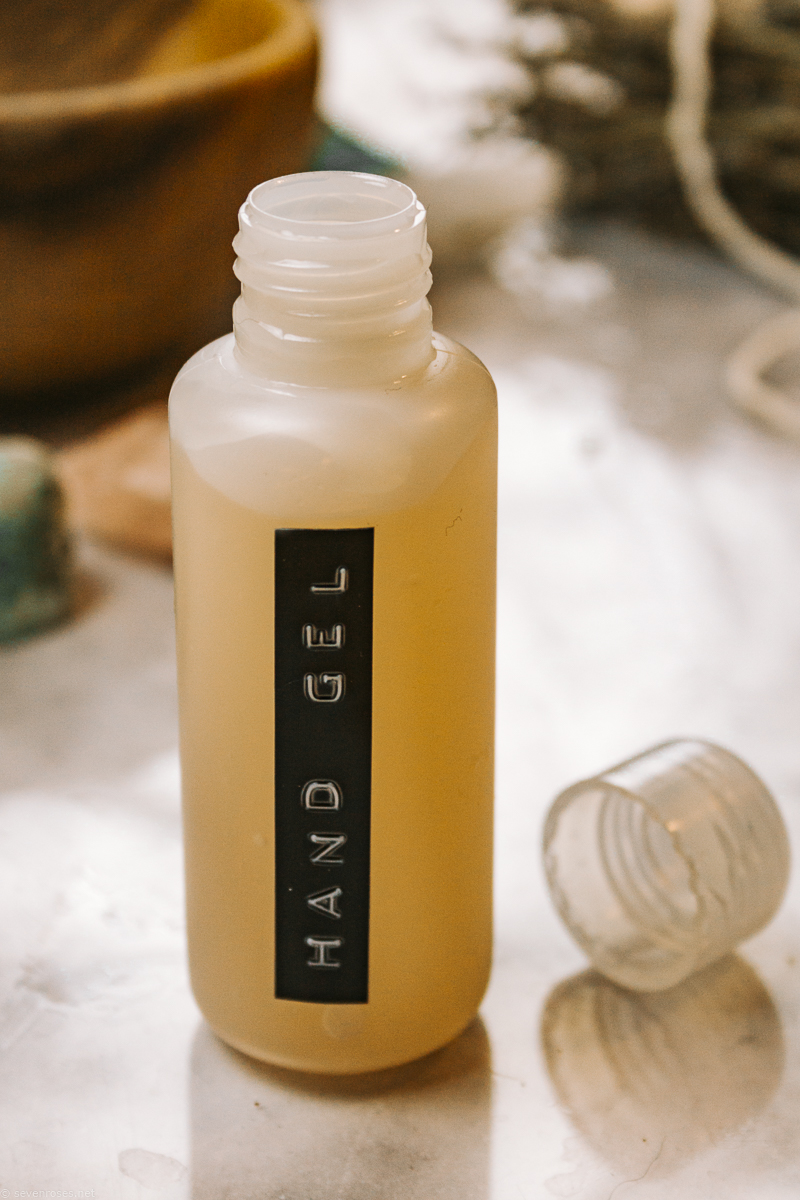 Easy recipe to make a DIY hand sanitizer gel
Materials needed for this recipe :
Alternative essential oils to use: Cinnamon, Oregano, Palmarosa, Peppermint or Geranium.
Before starting, don't forget to sterilize your equipment by simply plunging your heat-resistant materials (such as glass or stainless steel) in boiling water for 5 minutes and leave it to dry on a clean cloth.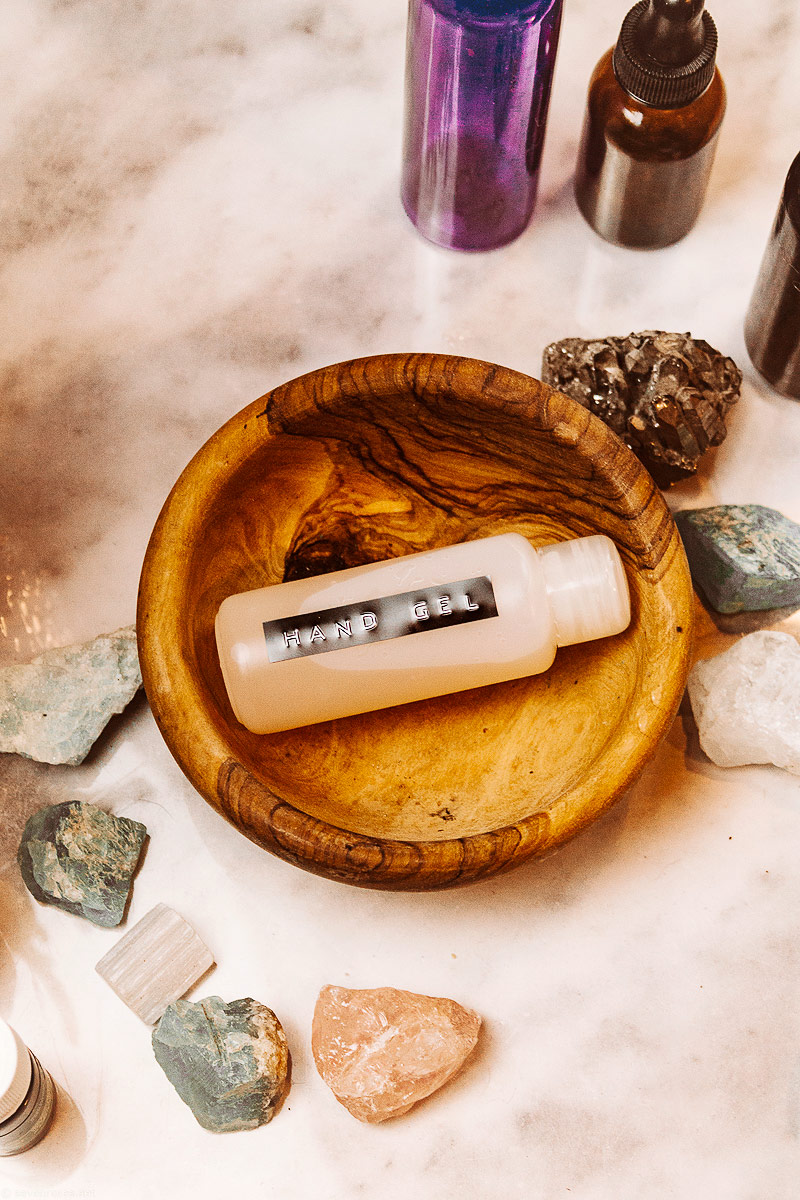 Steps to follow :
❥ Pour rubbing alcohol and aloe vera gel in a clean bowl, mix well.
❥ Add the vegetable glycerine
❥ Add 10 drops of Tea Tree essential oil
❥ Add 10 drops of Lavender essential oil
❥ Add 10 drops of Ravintsara essential oil
❥ Mix well and finally, transfer the preparation into your bottle.
❥ Shake well before each use!
How to use your DIY hand sanitizer gel:
Apply a small dab of gel on the hands and massage the product with light touches.
Do not rinse off, just let it air dry: the synergy of Tea tree, Lavander and Ravintsara essential oils purifies the surface of your hands without drying them out.

Thank you for making this DIY hand sanitizer gel recipe along with me. If you make it, please let me know on Instagram, Twitter or Facebook because I would love to see how you make it, maybe if you used a different ingredient, or the cute little low-waste bottle that you put it in… :)
Also, if you have tips, a favorite favorite essential oil, or if you're planning to make this recipe, let me know down in the comments.
And don't forget to pin this post to share the love ♥
I wish you a love-filled day xoxo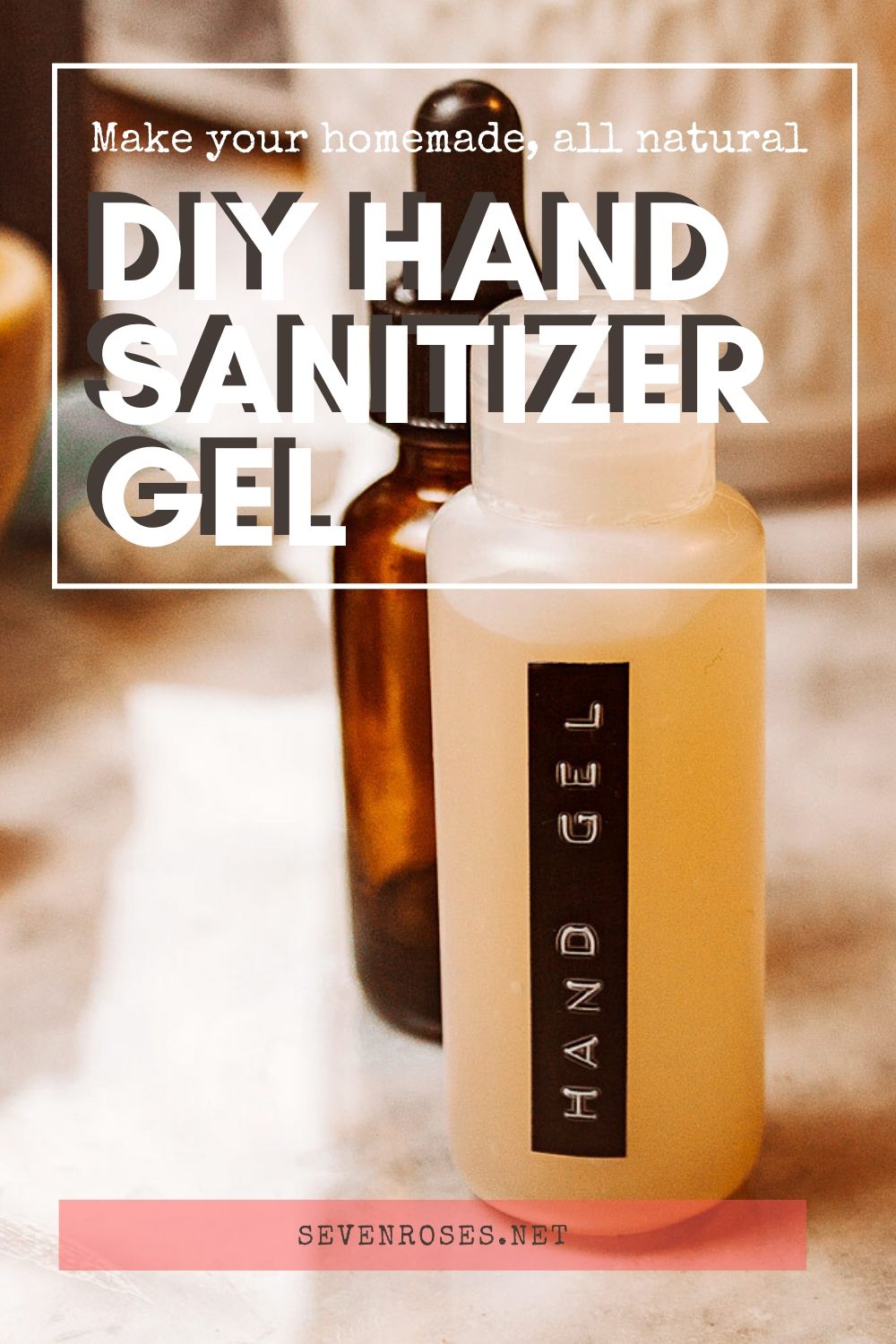 Disclaimer: I've been fortunate enough to receive some of the above mentioned products for free to try, but opinions and the choice to review are 100% my own. This post contains affiliate links.