Guest post by Helen
Having dry skin doesn't necessarily mean that you also have dehydrated skin. As similar as these two might seem at first, having dry skin can be a serious issue that can be a big inconvenience. The main thing that actually differentiates the two is the underlying cause for both. There isn't much that you can do to hide the fact that your skin is dehydrated: it looks parched and brittle, and lines and wrinkles are more prominent. Is there anything that can be done to change this? Luckily, there is; we've put together a list of useful tips and tricks that will help you take good care of your dehydrated skin.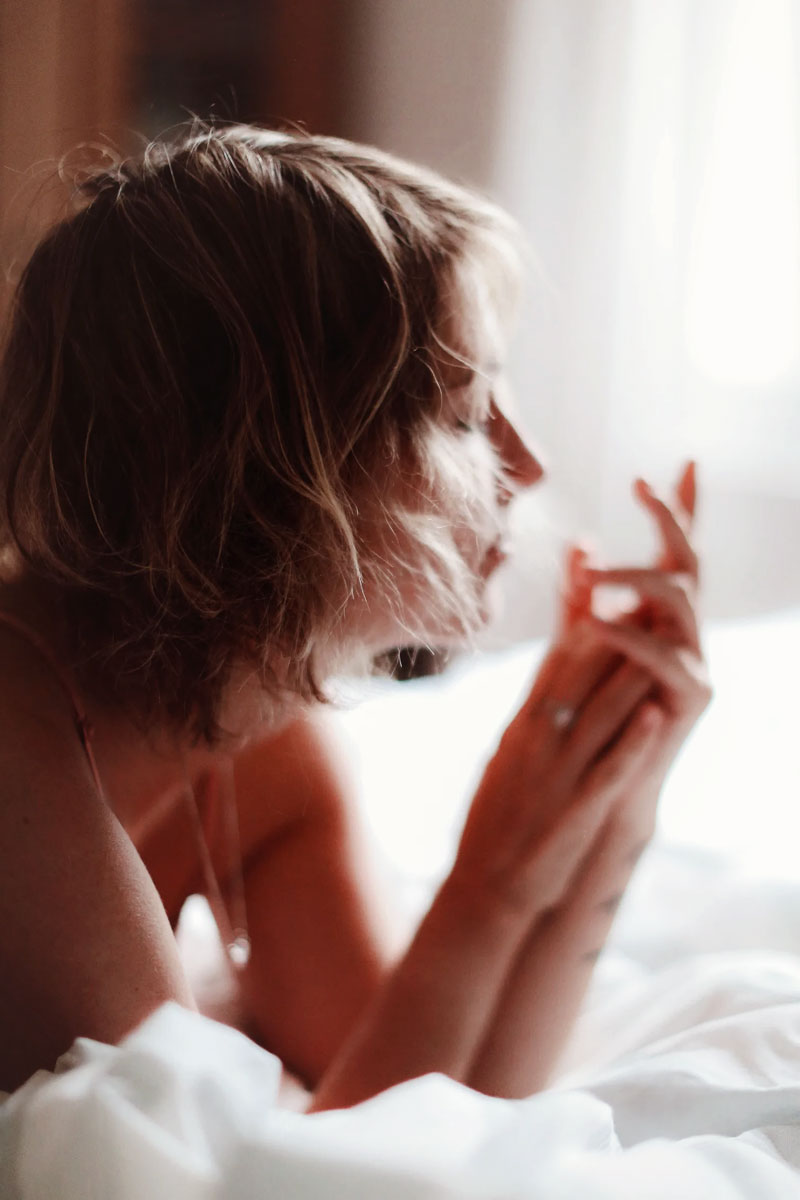 Dryness vs. dehydration
While dry skin is technically considered a skin type, dehydrated skin is a skin condition. This means that you can actually inherit dry skin from someone in your family, but that certain lifestyle choices can cause your skin to dehydrate. People who have dry skin type are genetically predisposed to have inadequate production of natural skin oils, and sometimes the cause can be even more serious: a hormonal imbalance or even an underactive thyroid. Skin dehydration, on the other hand, can come as a result of the change of seasons, unhealthy diet, or even too much alcohol and caffeine. So, while you can greatly improve the appearance of dry skin by using oil-infused products, dehydrated skin needs a different approach.
Fine-tune your skincare routine
Flaky and dehydrated skin will not benefit from rough exfoliating scrubs and harsh cleansers. While it's absolutely necessary to get rid of the dead skin cells, you should do a bit of research before you start using new products. If you notice that some of the products you used before aren't giving good results, you should buy new cosmetics from an online store and make sure it's gentle enough for your delicate skin. Keeping your skin hydrated and moisturized is imperative, so look for something with hyaluronic acid and glycerin, and try to avoid products that contain retinol and vitamin C, as these could cause more dehydration.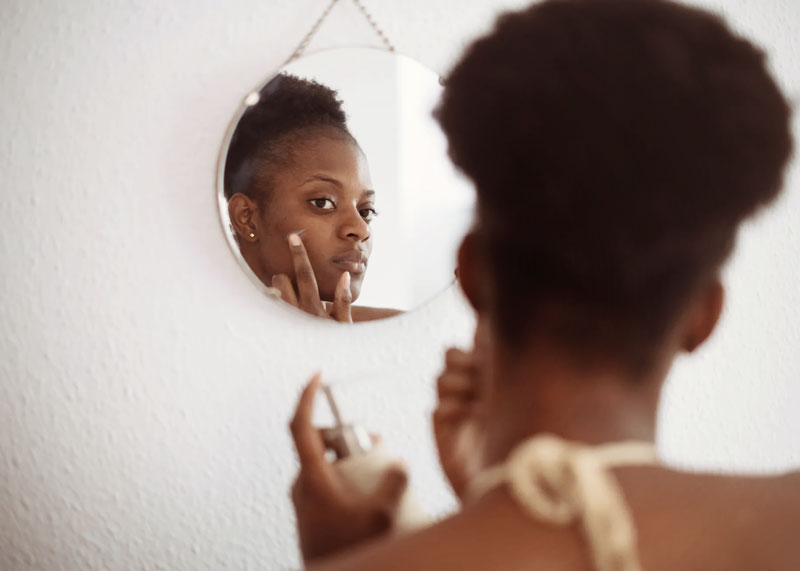 Be careful when exfoliating
We already mentioned that rough exfoliating scrubs are better left aside until your dehydration problem is taken care of. Also, it would be a good idea to forget about exfoliating tools too: brushes and gloves might do wonders for others, but if you have flaky skin, they might do more harm than good as they might exacerbate dry, red, and rough skin. If you would still like to exfoliate and cleanse, we advise you to use gentler products or even try making your own. There are many natural ingredients you can use that will not harm your delicate skin: oatmeal, Vegan honey, and coconut oil are great exfoliants, and they are perfectly natural.
Drink more water
There are people who notice that their skin becomes dry during summer or winter, and if this is something that happens to you as well, you can prepare for it in advance by changing the skin care products you use and stocking up on oils and serums that will help. One thing you should remember is that, unlike dry skin that lacks oils, dehydrated skin lacks water. So the number one thing you should start doing is drinking more water. Make it a habit to drink a glass of water first thing in the morning, always carry a water bottle with you and take small sips every hour or so, and drink another glass of water before you go to bed. This should help with the internal dehydration you're experiencing, and it's a great start towards healthy, supple skin.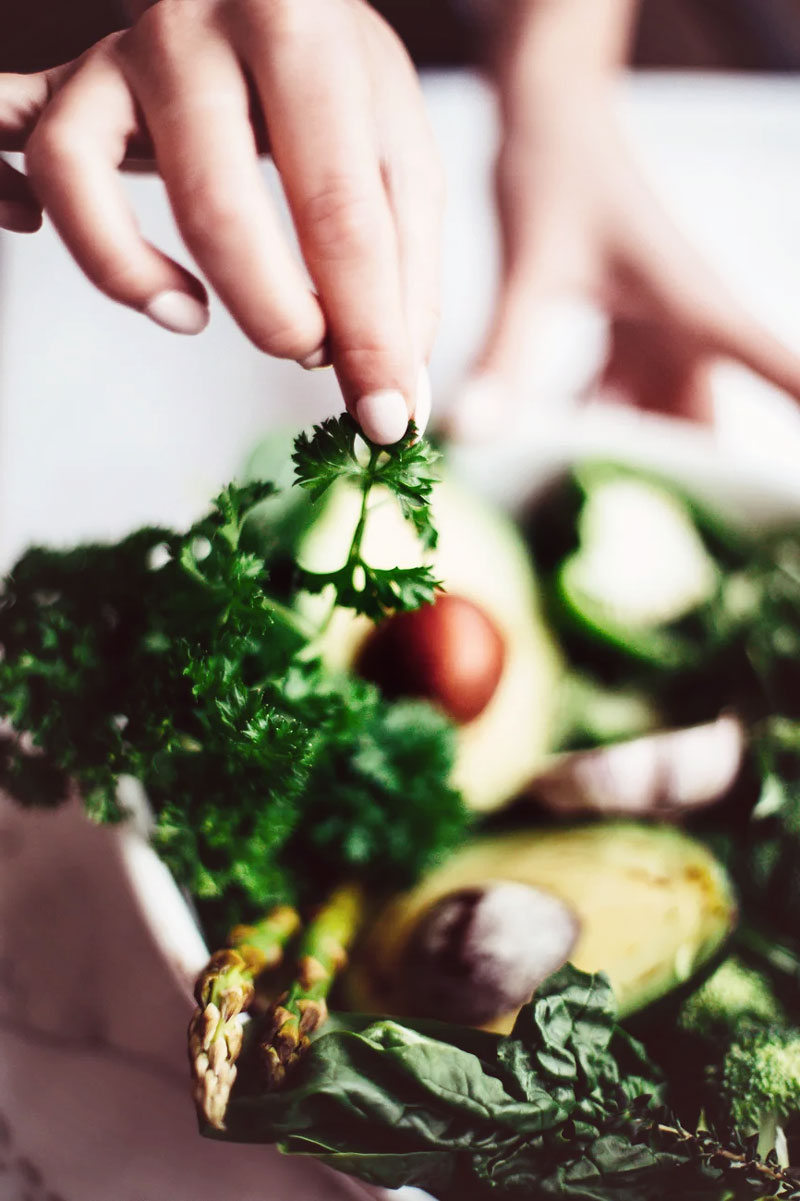 Change your diet
It isn't exactly easy eating healthy in this day and age, but if you keep eating fast food and takeout often, your skin will not look as good. You should cut down on your coffee and alcohol intake – swap at least one of your daily coffee cups with a cup of green tea. Green tea contains caffeine so you will feel energized, but it will also boost your metabolism and help your body get rid of toxins. Another great thing to do is to eat more fresh fruit and veggies – fruit salads are the best desserts in warm summer months, and big salads made of fresh veggies will improve each meal.
As unflattering and inconvenient it is to have dehydrated and flaky skin, the good news is that with the proper care, virtually all of those bothersome symptoms can disappear. Getting a beautiful complexion is a long journey, so don't feel discouraged if your improved skincare routine doesn't give results straightaway. With dedication and patience you will achieve much, so adapt your beauty routine, be gentle with your skin, and have patience, and you will be rewarded with beautiful skin along the way.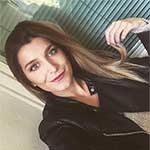 About Helen:
Helen Bradford is a journalism student who always seeks new ideas to write about. She enjoys blogging about beauty, health and style trends for women. When she's not writing, she spends her spare time being active through fitness and traveling.

Thank you so much Helen for another interesting guest post!
I hope you've all enjoyed this post like I did, and learned a few tips to take care and treat your flaky & dehydrated skin.
Don't hesitate to leave Helen a comment and to pin this post to share the love ♥
I wish you a love-filled day, stay safe xoxo