We've just resurfaced from a short but noticeable internet downtime due to moving (yes, once again! We're becoming pros). As we walked around our new home among unpacked boxes and well, the usual mayhem that follows a move, one of the first few things that we took out of its box and placed carefully was our beloved Himalayan Salt Lamp.
Not the most useful thing in a new, empty house you might think?
Well, you could be wrong, and this is the perfect opportunity to tell you why, and how a Salt Light can improve your life & home, too.
[tweetshare tweet="5 amazing benefits of Himalayan Salt Lamps ♥ #BloggingGals @FemaleBloggerRT" username="sevenrosesblog"]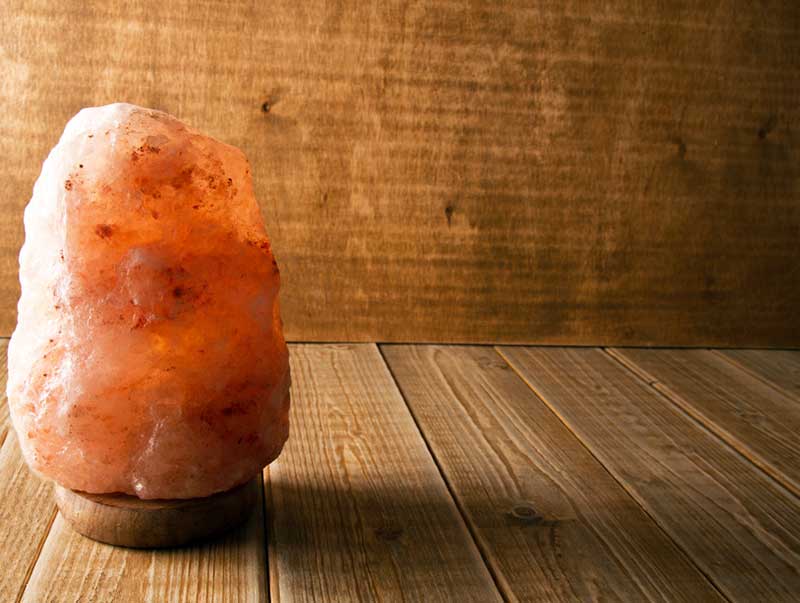 What are Salt Lamps
Salt lamps are not simply decorative objects that emit an elegant and soft light: they are made of a mineral-rich natural salt that has naturally formed over millions of years due to the progressive rise of the Himalayan mountain range and the retreat of sea waters.
These lamps are formed by salt crystals emitting negative ions into the air of a room, which helps to purify it. Negative ions are to be found in nature, in places like the beach, the mountains and in forests. This is the reason why these lamps have an ionizing effect that gives a pleasant feeling of well-being.
Negative ions are odorless, tasteless, and invisible molecules that we inhale in abundance in certain environments. Think mountains, waterfalls, and beaches. Once they reach our bloodstream, negative ions are believed to produce biochemical reactions that increase levels of the mood chemical serotonin, helping to alleviate depression, relieve stress, and boost our daytime energy.
webmd.com
What are the benefits of Salt Lamps
Salt lamps can make the air we breathe in the rooms of our home healthier by protecting us from the electromagnetic fields generated by computers and other electrical devices – for this reason it is especially advisable to have one in the office and on your desk at home.
They can also be strategically placed near a television, in smokers' rooms, or rooms devoted to relaxation, sleep, perhaps yoga – in order for the lamp to illuminate with its characteristic warm/amber light, create an intimate and pleasant atmosphere and make the room healthier at the same time.
Furthermore, the use of a salt lamp promotes concentration and attention, improves productivity and stimulates the immune system: the shade of the light emitted by the salt lamps has beneficial effects as the orange color is relaxing, according to color therapy, stimulating creativity and the joy of living.
The salt lamps make the energy of the environment more stable, harmonious and lighter.
How to use Salt Lamps
For best results it is advisable to leave the salt lamp on at least 6 continuous hours every day. After a few hours you will notice that water collects at the base. This is quite normal as the salt dehumidifies the air: all you have to pay attention to, is to place the lamp over a little dish ir order nor to ruin your furniture/floor.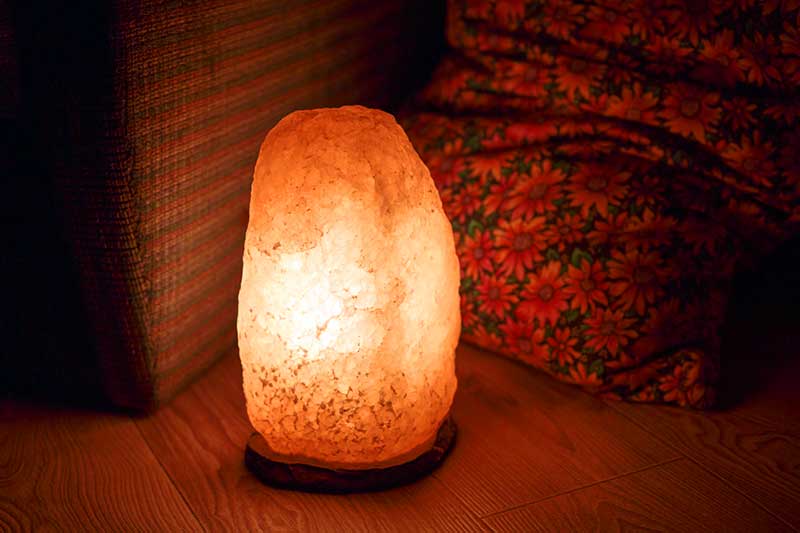 To sum-up the main benefits of salt lamps:

They reduce the humidity of the environment



They purify the air within the room and charge it with positive energies



They emit negative ions in the air and create a relaxing atmosphere



They favor concentration and productivity by stimulating creativity and the joy of living



They help protect us from electromagnetic pollution



The Himalayan Salt Lamps we have at home comes from SoWell (affiliate link) because their lamps are ethically sourced, fair trade handmade by artisans in Pakistan (the only source of true pink Himalayan salt). Also, they have a generous 23% site-wide discount until 06/30 for SevenRoses.net readers. Just click here to enjoy your discount.
↠ Learn why it's important to buy Fair Trade
Do you have a salt lamp at home? Do you enjoy using it? I'd love to know! Leave a comment below so we can talk about it some more together
♥
Did you enjoy this post? I would love for you to pin it or share it on your social media to spread the good vibes! Thank you!