With these 5 easy tips on how to easily transition to a fall skincare routine for the colder months you can be sure you will achieve hydrated, smooth and luminous-looking skin.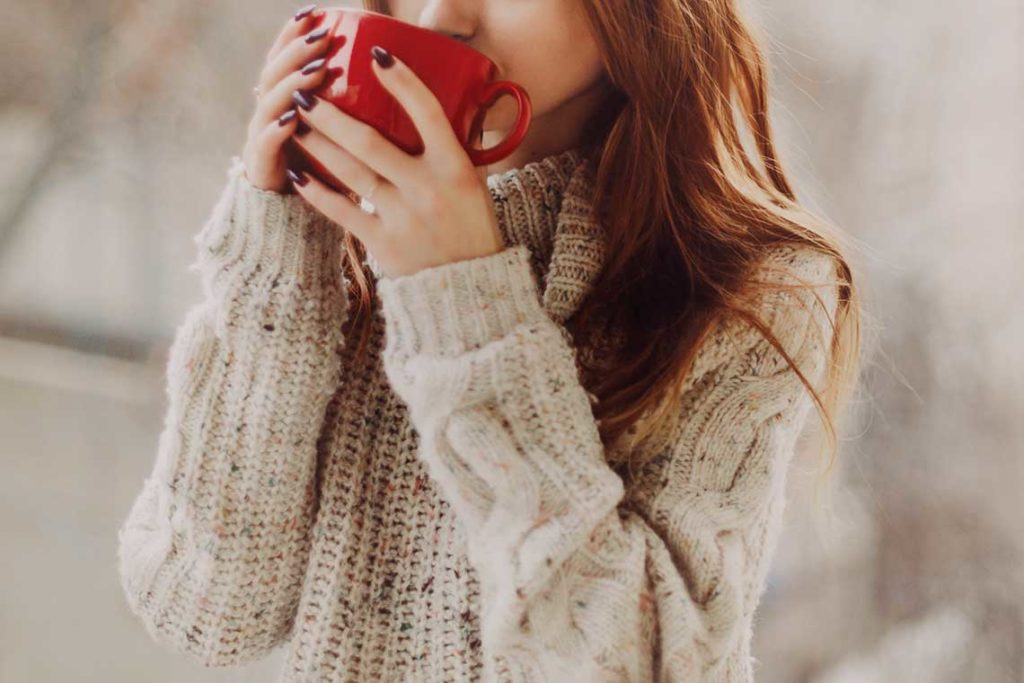 Hello my beautiful friends!
Today we are going to talk about how to easily transition from summer to a fall skincare routine for the colder months. It was still unseasonably warm here until 10 days ago, and this past weekend we had our first snow, so it's the perfect time to switch things up.
While during summertime we might prefer to use lightweight products, when the cold months arrive we have to work extra-hard to keep our skin hydrated and happy. But there are some simple changes you can do starting today, to make sure you achieve hydrated, smooth, luminous-looking skin.
Fall skincare routine: use milder products
If you like to use squeaky-clean foaming face-wash on a daily basis, reduce to once a week. Or you'd be stripping your epidermis of the very important barrier that it constantly tries to create against the aggression of cold wind, rain, snow…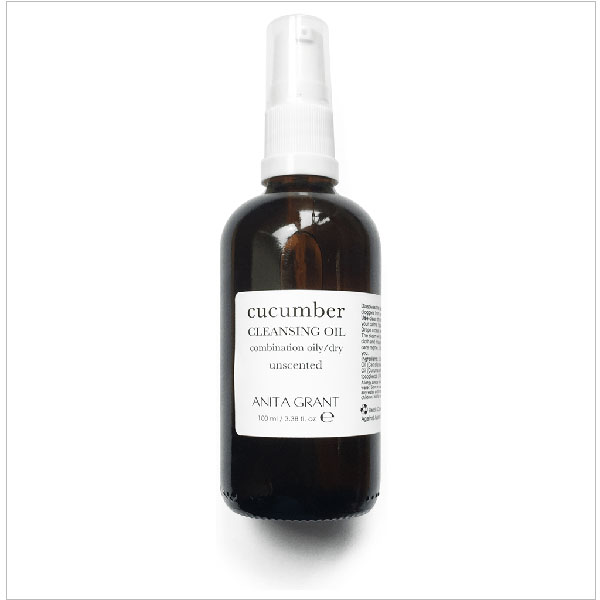 You could swap your foaming face wash for for a simple jar of coconut oil or an oil-based cleanser, like the one I'm loving ATM: the Cucumber Cleansing Oil by Anita Grant ($30.66). Indeed, this is the perfect time to try the Oil Cleansing Method. Using an oil instead of an aggressive soapy cleanser will also soothe any troubles your skin might have. This particular oil is suitable for combination, dry and oily skin, and it dissolves debris, dirt, grime, excess sebum, make-up and other pore cloggers from your skin while also being easy to rinse away completely with just warm water.
For days when you feel like you need a deeper cleanse, you can add a tool like the FOREO LUNA mini Facial Brush
($99) to your routine, to make sure you clean deep down those pores. The use of such a tool in itself is already a very deep yet gentle facial exfoliation.

Fall skincare routine: chemical peel vs. mechanical scrub
In order to decongest our skin and avoid dead skin build up, exfoliation is still important even during the colder months.
But instead of opting for your usual scrub that could leave your skin dryer than before, however gentle that may be, try an at-home peel. When you use chemical peels "the result is a thinner Stratum Corneum that is more flexible and compact, reflects more light and gives the skin a more youthful overall appearance (…) improved skin texture and a reduction in fine lines and hyperpigmentation" (source)
My two favorites are:
The cheap & effective The Ordinary AHA 30% + BHA 2% Peeling Solution
where AHA and BHA work hand in hand to help battle blemishes and boost radiance for a brighter, more even appearance (£6.30).
And for a posh version, Liquid Gold
exfoliates by removing dead skin cells and bringing newer skin to the surface (£33.50 with free worldwide shipping)

Fall skincare routine: face oils
If you don't use face oils all around the year like me, now it's the time to add them to your skincare routine. Even oily and combination skin types can benefit from using (specific) face oils, you must nor fear them!
One thing you always have to remember is: do not leave your house and venture into cold weather with a face cream freshly applied. It will attract the cold and dehydrate your skin almost instantly!
For this, a face oil is a better option. Rub it into your hands to warm it up, pat it on your face and let it sink in. It will moisturize deep within while also creating a barrier from the cold, aggressive winds and chill outdoors! If you have particularly oily skin, you might want to apply a thick layer of oil only at night and not in the AM, to wake up to plumped and hydrated skin :)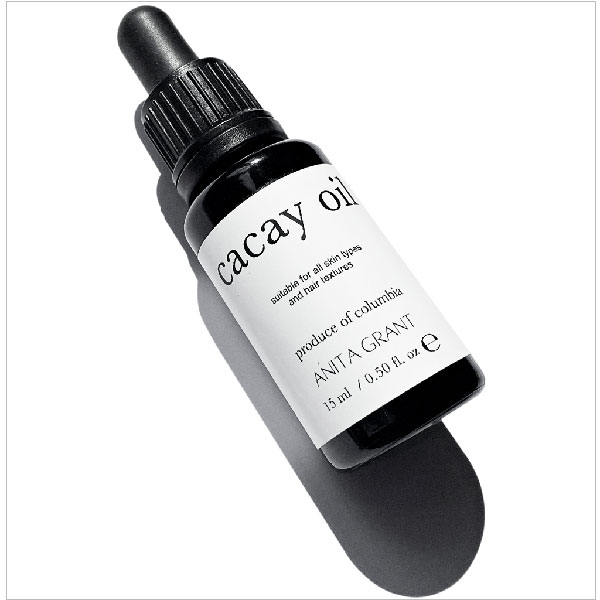 After years of being faithful to rosehip seed oil, I've recently fallen in love with the new multi-purpose beauty oil discovery in natural hair and skin care: Cacay Oil from Anita Grant ($10.69) as it's suitable for all skin types, including sensitive skin but also all hair types, including those prone to itchy, flaky, sore scalps, scalp psoriasis and dermatitis.  It has a light consistency that works instantly and can be used sparingly to produce maximum results.
It absorbs quickly to hydrate, nourish and soften the skin, soothe the scalp and encourage natural hair growth.

Fall skincare routine: add moisture-rich foods to your diet
Not only your body, but your skin and hair have specific needs during the colder months. You should add moisture and vitamin-rich foods to your daily diet. We already talked about how dietary habits can improve and affect your skincare – in An holistic approach to beautify your skin from the inside out you can read all about those foods that are packed with not only great micro and macronutrients for proper body function but also with nutrients that do wonders for the skin, such as minerals, vitamins and antioxidants.
And in The absolute best Vitamins for glowing skin we dive into the world of these rich micronutrients and master the different ways you can introduce more Vitamins into your beauty routine for glowing skin.

Fall skincare routine: don't forget SPF!
Last but not least, this will come as no surprise to you if you know me: even if your days of basking in the sun are a distant memory, don't forget to apply SPF everyday! And that means on those cloudy, rainy days, too.
Did you know that sun rays are still passing through even on cloudy days? The easiest way to protect your skin from future problems (fine lines, wrinkles, hyperpigmentation, dehydration etc.) is simply applying a good SPF all year-round. But if you want a scientific explanation to why you should wear sunscreen every day, all year long, what this science-based video:
If you follow me on Instagram, you know that since this past summer I have been using daily and loving the cruelty-free and vegan-friendly Daily Defense Cream SPF 23 from Alchimie Forever ($69).
I love how this 3-in-1 product works as an anti-aging treatment, moisturizer & SPF all at once.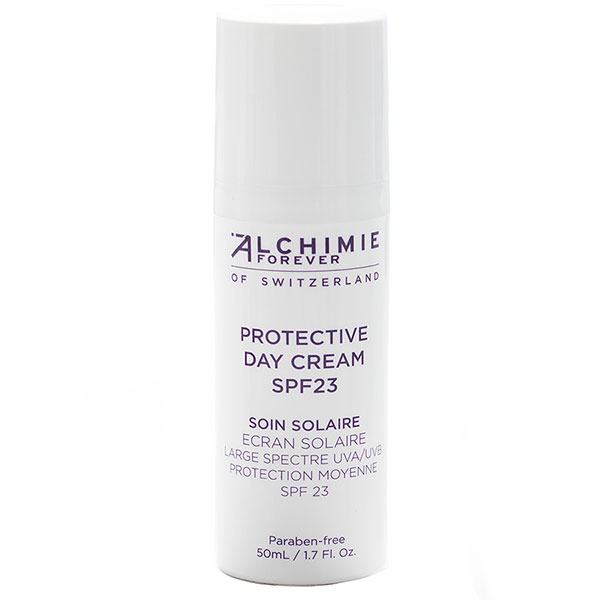 It contains Alchimie Forever's signature ingredient, the European blueberry, which works in synergy with vitamin C and E (talking about those Vitamins!), and edelweiss, to help fight free radical damage in order to minimize the appearance of signs of premature aging and broad-spectrum protection to help defend our skin against those damaging UVA and UVB rays.

And there you have it, girls and boys, all the tips you need for smooth transition into your new Fall Skincare Routine.
I hope you've enjoyed this post, and if you did don't hesitate to leave me a comment and let me know what are some of your favorite products to transition to a fall skincare routine when the cold weather arrives. Also don't forget to pin this post to share the love ♥
I wish you all a love-filled day xoxo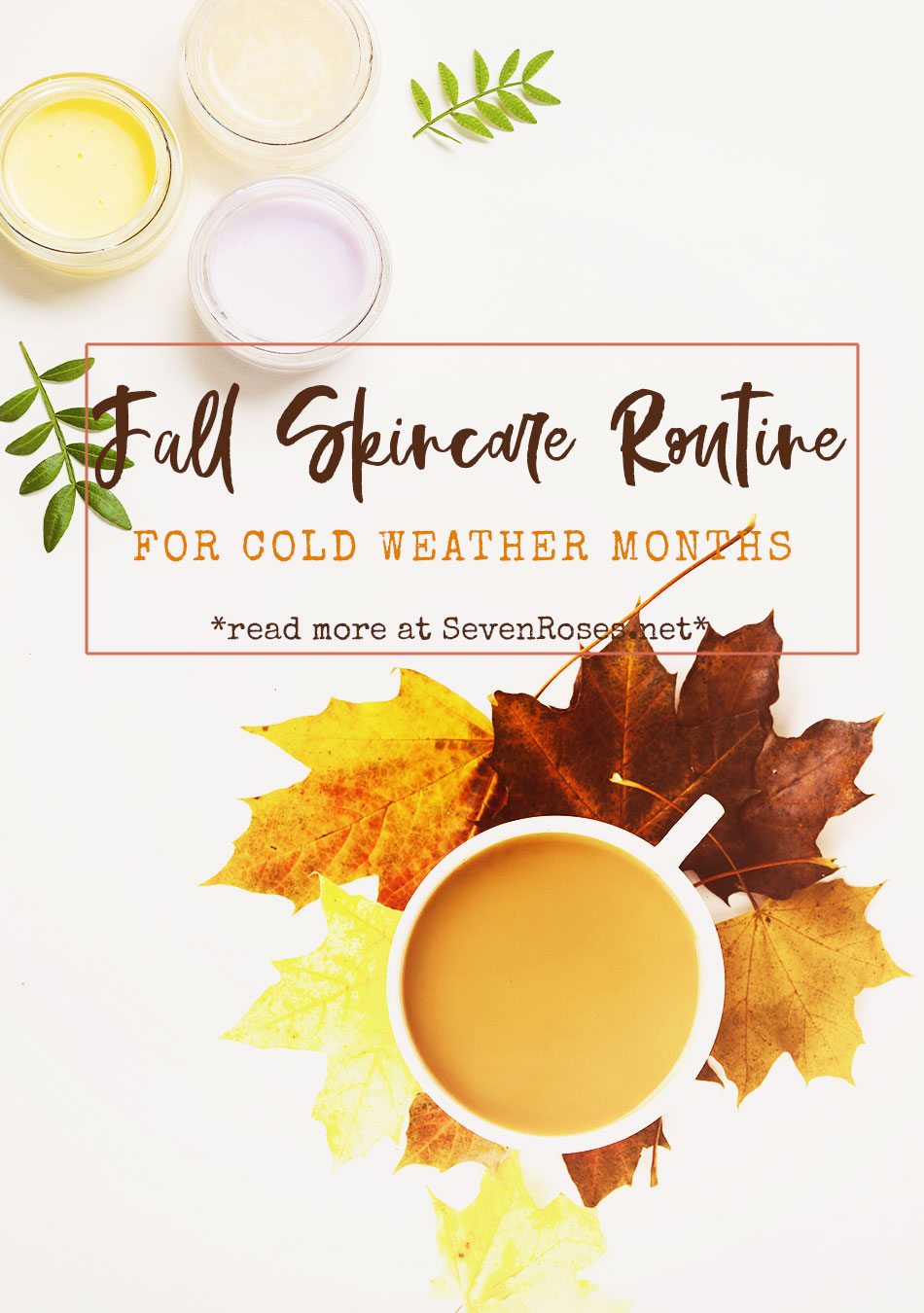 Disclaimer: I've been fortunate enough to receive some of the above mentioned products for free to try, but opinions and the choice to review are 100% my own. This post contains affiliate links.