A week of delicious Vegan comfort food recipes that you can make with what you have in your pantry, to endure the Coronavirus outbreak: cozy soups, high-protein veggie burgers, and delicious desserts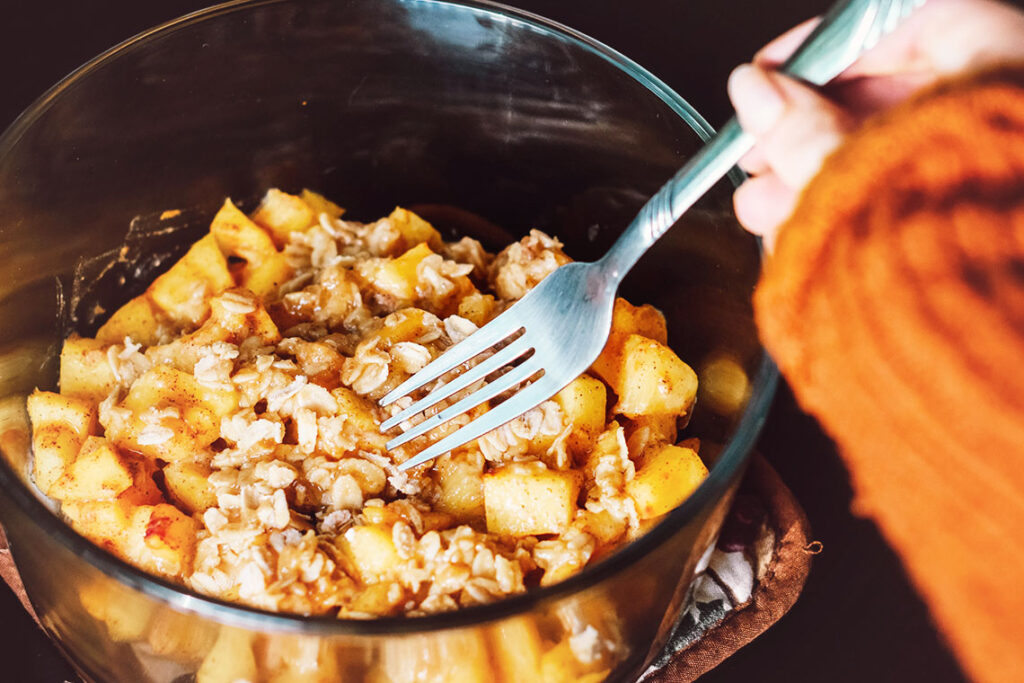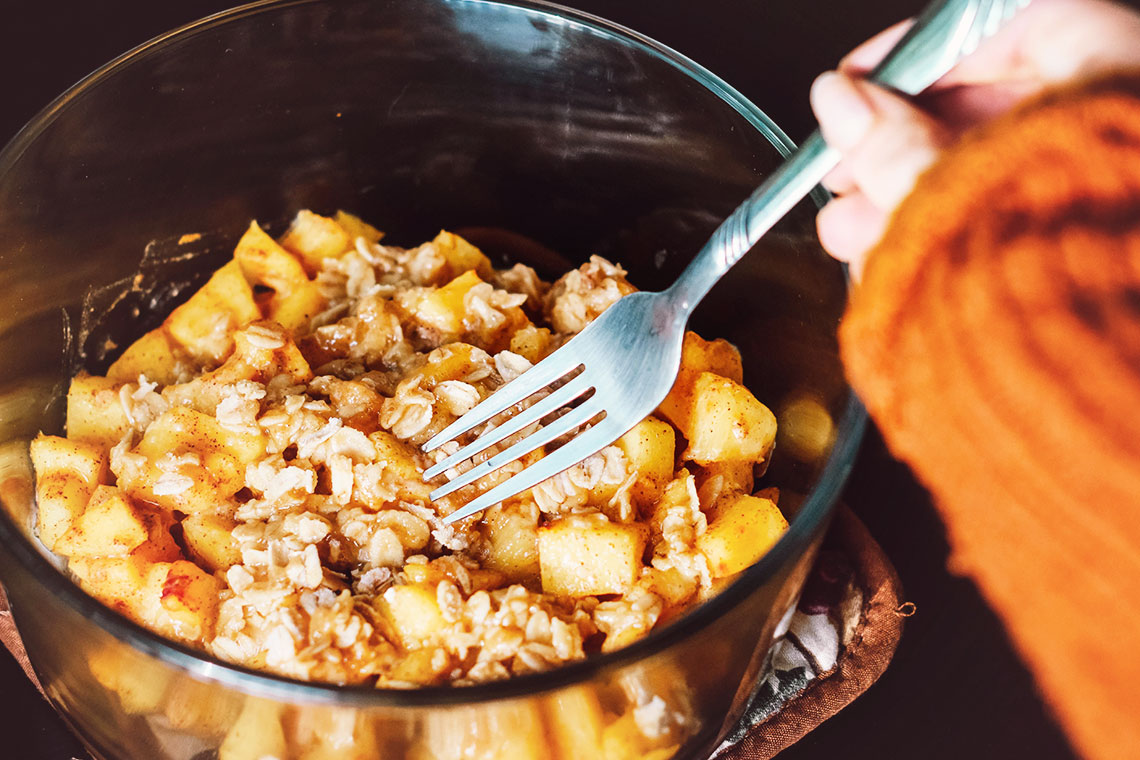 Hello my beautiful friends,
so here we are again, one more day trying to cope with the social distancing, the anxiety and supermarket shelves looking scarily empty. So I propose you a week of pantry staple, easy, Vegan comfort food recipes to endure the Coronavirus outbreak.
"Adults, when under severe emotional stress, turn to what could be called 'comfort food'—food associated with the security of childhood" (Palm Beach Post, 1966)
But what is comfort food exactly, and why crave it right now? Well, to be specific "Comfort food is food that provides a nostalgic or sentimental value to someone, and may be characterized by its high caloric nature, high carbohydrate level, or simple preparation" [source]
So it's a coping mechanism and there's nothing wrong in finding a little comfort in food, unless it becomes pathological and food is our only source of joy. But in moments like this, I think we can all treat ourselves a little. And also, if you're like me, cooking and baking for the ones you love is a way to take care of them and show them your love.
So here's our "what we eat in a week", Coronavirus edition: a week of Vegan comfort food recipes. These are all pretty simple recipes that will mostly call only for pantry staples.
A week of Vegan comfort food: Monday
❥ Lunch: One Pan Mexican Quinoa – This quick and healthy one pan Mexican quinoa dish is overflowing with fantastic flavors. The rich tomatoes and the punchy jalapeno peppers match perfectly. Add some buttery avocado, a bunch of fresh and citrusy cilantro leaves and some spicy chilli powder, and we're left with a real winner.
❥ Dinner: Italian Bean Soup – A Vegan easy, hearty, filling, protein-packed and flavor-filled Italian Bean Soup which requires only a few ingredients, just like my Nonna used to make!
❥ Dessert: Fudgy double chocolate brownies – These brownies are every bit as fudgy and chocolatey as a good brownie should be. The edges are lightly crisp and the center is chewy and full of rich chocolatey goodness. My sneaky-deaky trick to making perfect fudgy brownies is to let them rest overnight.
A week of Vegan comfort food: Tuesday
❥ Lunch: Colcannon-inspired Vegan Potato soup – A hearty Colcannon-inspired Vegan Potato Soup with loads of potatoes, leeks, onions, fresh spinach, cannellini beans and soy cream
❥ Dinner: Lentil loaf – This loaf could easily become your meatless meal staple! Easily adjust seasonings according to your family taste and serve with roasted potatoes, green veggies and your favorite gravy or sauce.
❥ Dessert: Rich and creamy Vegan coffee ice cream – This creamy and rich Vegan coffee ice cream is a perfect treat by itself, but it can also be used for shakes and other types of desserts for coffee lovers like me. The recipe can also be altered omitting the coffee altogether to create other flavors.
A week of Vegan comfort food: Wednesday
❥ Lunch: Easy Vegan lasagna – A quick, easy-to-assemble lasagna dish that will turn anyone into a Vegan-lasagna lover
❥ Dinner: Slow cooker Chickpea Cacciatore – Here's a completely plant-based one-pot meal that will satisfy the hungriest at your table. The potatoes and chickpeas are filling and full of nutrients. The sauce and the rest of the veggies make a sauce that packs a flavor punch – gluten-free soy-free no oil added
❥ Dessert: Vegan Coconut-Banana bread – This one-bowl moist banana bread is infused with a slight coconut flavor. The two mix so well! Serve it as is for breakfast, or with a chocolate/peanut sauce to turn it into a scrumptious dessert
A week of Vegan comfort food: Thursday
❥ Lunch: Hungarian red lentil soup – This recipe comes together fast, thanks to red lentils and a few other easy ingredients. The Hungarian paprika, dry mustard, and tomato paste give this simple dish a wonderful depth of flavor.
❥ Dinner: Low-Fat Buffalo Cauliflower – a fun and healthier meatless alternative to a classic American dish, Buffalo wings. Fully loaded with awesome flavors, it's quick and easy to prepare in the air fryer. It even comes with a special spicy buffalo sauce made with aquafaba! Grab plenty of napkins and get your Buffalo on!
❥ Dessert: Vegan Chocolate Salami – This traditional festive Italian no-bake treat gets a new spin with a delightful Vegan version: so easy and fun to make! Thanks to a few simple ingredients, the decadent flavor of this Vegan Chocolate Salami will surprise you
A week of Vegan comfort food: Friday
❥ Lunch: Protein-packed pantry staple chickpea and beet burgers – Simple, budget-friendly, protein-packed pantry staple chickpea and beet burgers which only require 6 ingredients, and that taste amazing
❥ Dinner: Cozy Winter night Mushrooms & Chickpeas Minestrone – Made with just a few simple ingredients, a warm bowl of this hearty minestrone filled with chickpeas, mushrooms, potatoes and herbs, is the perfect solution to a cozy Winter night in.
❥ Dessert: The ultimate Chocolate-chip Cookies – Soft & chewy Vegan chocolate chip cookies. Made with coconut oil, dark chocolate chunks and hazelnuts. These cookies take only 25 minutes to make start to finish!
A week of Vegan comfort food: Saturday
❥ Lunch: Split Pea and Spinach creamy soup – This creamy Split Pea and Spinach Soup is an easy Vegan, healthy, yummy and comforting food with so many health benefits
❥ Dinner: Oven-baked celeriac cutlets – A cheap, delicious and easy Vegan recipe that can be baked in the oven or cooked in a pan: these vegetable cutlets are the perfect filling for your next sandwich
❥ Dessert: Nut-free, no-bake, easy Vegan cheesecake – This easy nut-free Vegan cheesecake stars a zesty topping, and you can team it with extra berries for a pop of color
A week of Vegan comfort food: Sunday
❥ Brunch: Easy 4-ingredient Vegan scones, Vegan Quiche Lorraine and Ruby red antioxidant smoothie
❥ Dinner: Instant pot Creamy Potato Coconut Stew – Creamy, hearty, easy — what's not to love? This cozy Instant pot Creamy Potato Coconut Stew is sure to become your new go-to family dinner
❥ Dessert: Vegan Gluten-Free Caprese Chocolate Cake – This egg-free, dairy-free, 1-bowl Vegan Gluten-Free Caprese Chocolate Cake is moist, rich, delicious and simply the ultimate Vegan chocolate treat

I hope you enjoyed this week of Vegan comfort food recipes… but now, I'd love to know which are some of your comfort foods, so make sure to leave them down below, I look forward to reading your comments.
And by the way, if you're looking for pantry staples to stockpile during an emergency, head on over to the Top 10 must-have non perishable Vegan pantry staples + recipes
And don't forget to pin this post to share the love ♥
I wish you a love-filled day, stay safe xoxo