Guest post by Dan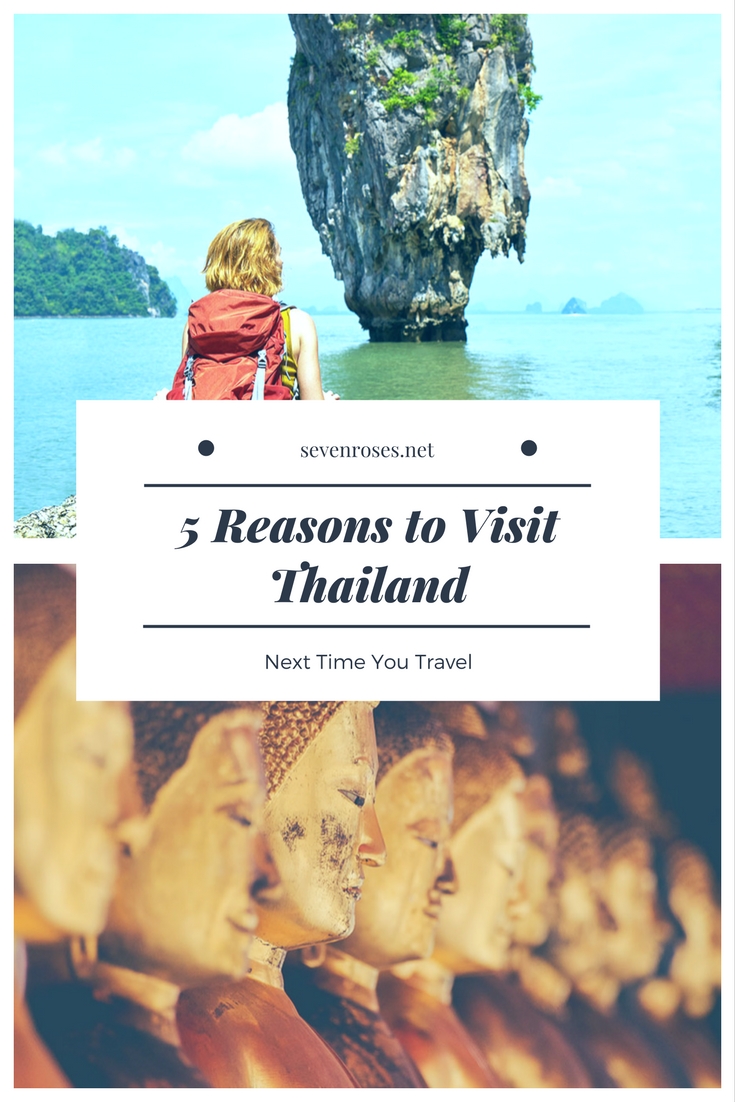 Hello my beautiful friends! Today's post is guaranteed to induce wanderlust in all of you. Please welcome Dan Green as he shares his 5 Reasons to Visit Thailand Next Time You Travel :-)
Thailand is one of the most popular destinations for tourists, and it's not difficult to see why. Fascinating history, interesting buildings, and an abundance of delicious food just some of the reasons why people return here again and again, , so what are you waiting for? You'll be ready to plan your trip after reading about the best Thailand has to offer.
5 Reasons to Visit Thailand Next Time You Travel: The People
Thailand isn't known as 'The Land of Smiles' for nothing. On the whole, people are gentle, relaxed, friendly, and happy to return a smile, so expect to be welcomed.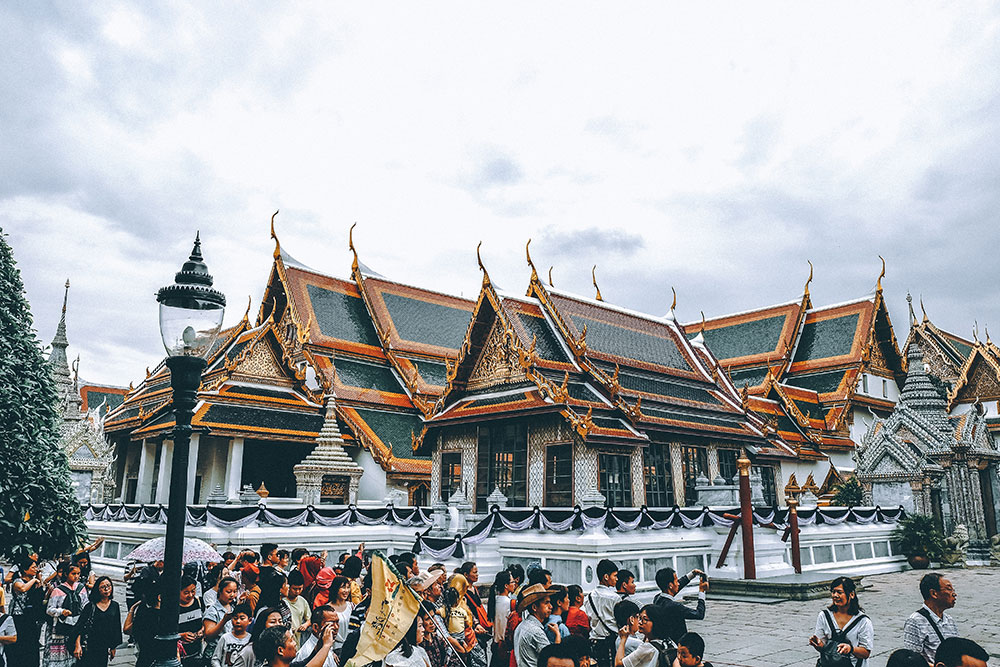 5 Reasons to Visit Thailand Next Time You Travel: The History
Thailand's rich history means there are plenty of buildings and ruins to explore, with 12th-century Khmer ruins found in the Phimai Historical Park and the Phanom Rung Historical park.
The most famous site is Bangkok's ornate, gold-tipped Grand Palace, which is hundreds of years old and used to be home to the king, his court, and the entire government. Visit at night to see the entire building lit up, and don't forget to stick to the dress code, which requires arms and legs to be covered.
For something more sombre, visit the Kanchanaburi province, where you'll find the Thai-Burma Railway, commonly known as the Death Railway. Built by prisoners of war and Asian labourers during WWII, it's a sobering sight and one not to be missed.
5 Reasons to Visit Thailand Next Time You Travel: The Food
With its fresh fruit stalls, farmers markets, and vegetable-based cuisine, Thailand is considered something of a mecca for vegans, and it's worth looking beyond their best-known dishes if you don't eat animal byproducts (or want to try something new). You'll be able to enjoy hearty noodle soups, fragrant vegetable curries, and flavour-packed stir fries, salads, and dals.
Veganism is linked to Buddhism, so it's a familiar concept in Thailand, and many restaurants and street food sellers are happy to make vegan versions of existing dishes. Even if they don't have noticeable chunks of meat or fish, lots of dishes are cooked in chicken broth and fish sauce, or with egg, so be sure to let the cook or waiter know what your dietary requirements are. The word 'jay' roughly translate to vegan, and refers to a person who doesn't eat meat, seafood, animal byproducts, or garlic.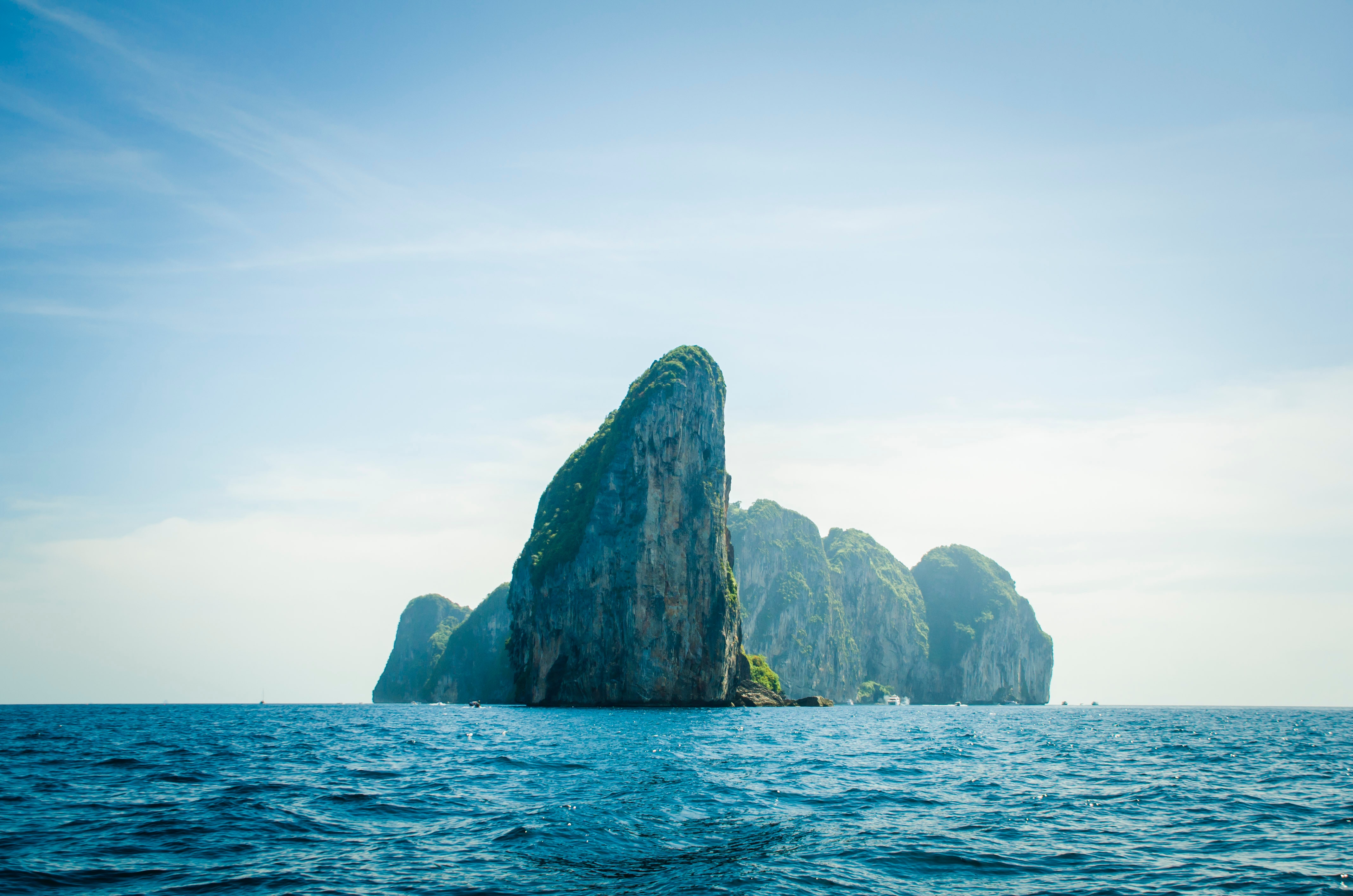 5 Reasons to Visit Thailand Next Time You Travel: The Views
The busy, thriving cities have to be seen to be believed, but there's more to Thailand than that. Venture further out and you won't know where to look first — think plunging waterfalls, islands surrounded by clear blue water, and beautiful beaches stretching as far as the eye can see.
For the most complete experience, why not visit a national park? Khao Yai is made up of enormous rainforests and grasslands, so you'll have ample time for exploring and spotting all the wildlife, including elephants, bears and monkeys.
5 Reasons to Visit Thailand Next Time You Travel: The Culture
One of the best things about travel is the opportunity to learn about a completely different way of life, and there are plenty of opportunities to do this in Thailand. There are lots of bustling markets where you can buy carvings, silks and pottery as souvenirs — there are even floating markets in some towns, selling fresh fruit and other foods.
To really get an idea of local life, you can visit a hill tribe village and see a more traditional side of Thailand. It's important to choose a tour guide who respects the environment and the inhabitants, since customs vary from village to village, but take this precaution and you'll be be rewarded with an experience like no other.

Special thanks to today's guest blogger: Dan Greene
Did you enjoy this post? Please pin it or share it ❤ Also did you ever visit Thailand or is it on your bucketlist? Let me know in the comments and let's keep the wanderlust going :-)
Save