Guest post by Sophia
The alphabet of skin health is a lengthy one, but definitely worth mastering if you wish to not only retain your natural beauty but help your skin stay as healthy as possible well into old age. With so many brands boasting impressive marketing tactics and new beauty brands just popping around every corner, it's difficult to tell which of these juicy offers should be your priority. Want to know which is the best Vegan multivitamin for women out there? We review the one we love here.
Some emphasize their antioxidant content, others focus on their nourishing oils, and the conundrum deepens as you step into the territory of minerals that work alongside those vitamins to keep your skin perky. Without further ado, let's dive into the world of these rich micronutrients and master the different ways you can introduce more of them into your beauty routine for glowing skin!
[tweetshare tweet="Learn all about the absolute best Vitamins for glowing skin 💕 #skincare #vitamins" username="sevenrosesblog"]
Best Vitamins for Glowing Skin: Vitamin A
A second name for the first vitamin letter of our beauty alphabet is "retinoic acid", and while it sounds ominous, it's actually incredibly healthy for your pores. It plays an important role in numerous processes in your body, including protecting your vision, but as for your skin, it helps prevent the early onset of wrinkles and keeps you sun-safe. It's also a potent fighter against acne and other skin impurities!
You can introduce more of it through your diet, by eating carrots, sweet potatoes, and mangoes, for instance, while supplements are only recommended to those who actually suffer from a deficiency.
Best Vitamins for Glowing Skin: B vitamins
Eight of them in total, this gang of healthy bandits packs quite a punch for increasing skin moisture, preventing dry patches, and reducing dullness. Each and every one of these eight B vitamins plays an essential part in keeping your skin supple and healthy, and they work in tandem to provide you with a youthful glow and a resilient epidermis.
It can be tricky to get enough of them through diet, although they are plentiful in beans, spinach, and broccoli. That is why you can also look for various skin oils and moisturizers that are based on natural ingredients and have these handy vitamins on their ingredient list.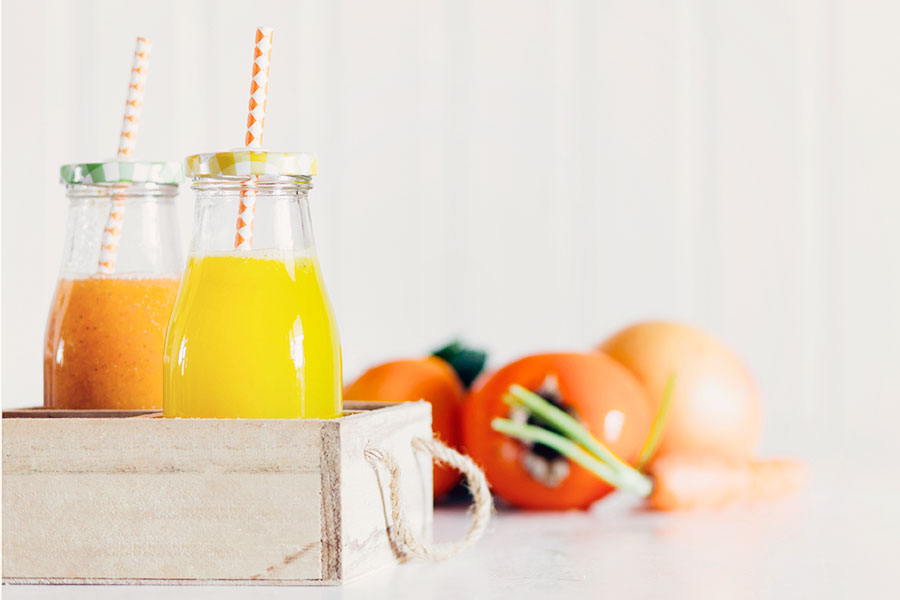 Best Vitamins for Glowing Skin: Vitamin E
This one is already on the list of famous vitamins when it comes to a perfect natural skincare routine, based on healthy oils, such as jojoba, almond, and argan oil. These and similar vitamin E-rich oils are an excellent topical source that will give your skin a lush look, prevent lines through proper moisturization, and soothe any irritations.
It's considered one of the most effective anti-aging treatments, although it's never too soon to pamper your skin with some of these rich oils. They are light enough for your skin to absorb them quickly, and they will give your skin a silky-smooth look and feel while also providing it with hours of protection.
Best Vitamins for Glowing Skin: Vitamin C
Another well-known vitamin when it comes to all-around protection, vitamin C is high on the list of our skin-nurturing alphabet. By now, you probably already know you can find it in citrus fruits such as oranges, lemons, and grapefruits, while tomatoes and broccoli are among the veggies that are also packed with vitamin C.
It's vital for collagen production and keeping your complexion safe from sun's harmful radiation, while it also reduces puffy eye-bags and similar imperfections, thus giving you a youthful glow. Many anti-aging and protective serums are based on this very ingredient, so make sure to look for a product that comes with a high dose of skin-healthy vitamin C.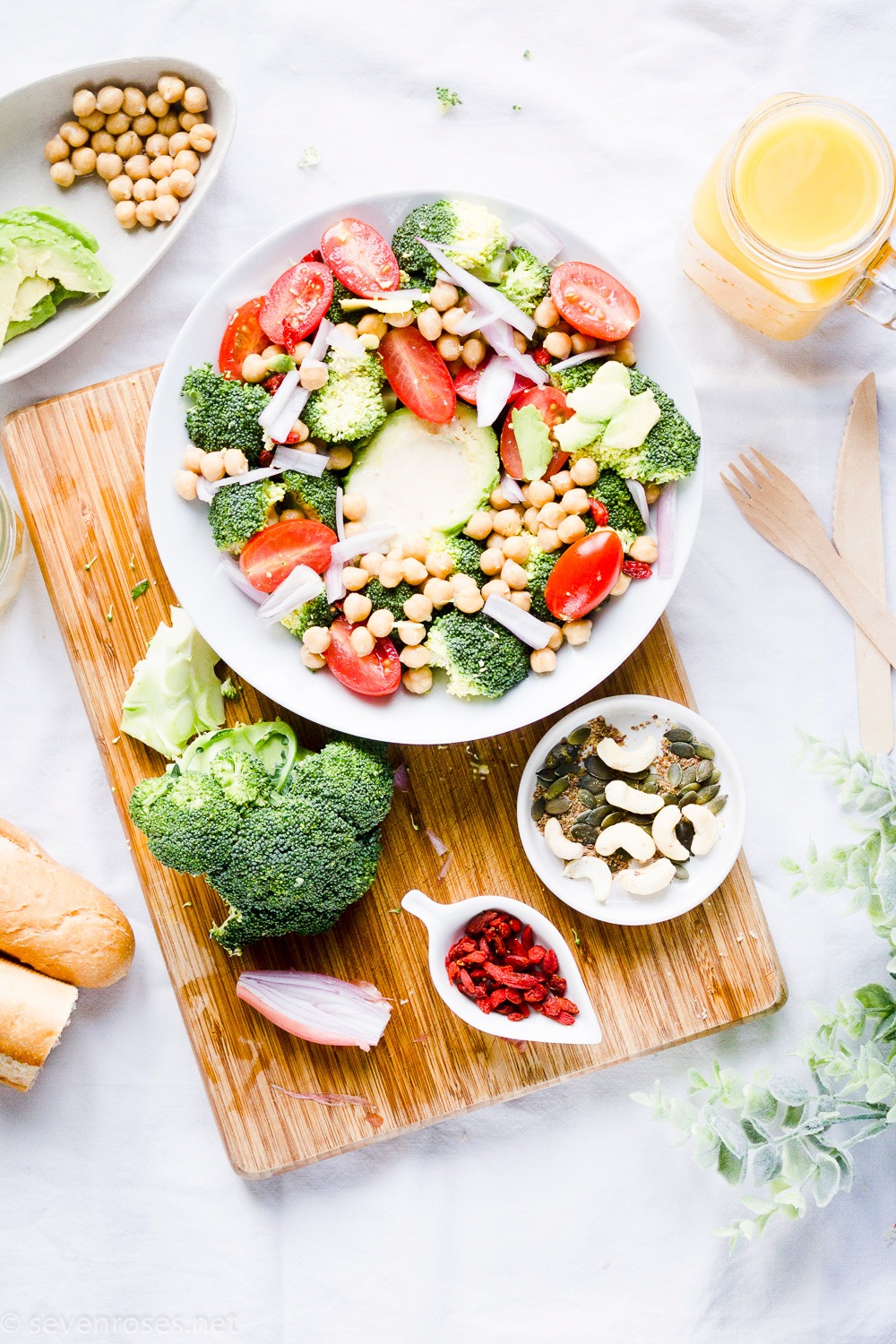 Best Vitamins for Glowing Skin: Vitamin K
The next time you order a salad, remember that it's by far the best source of this elusive little vitamin for your skin to enjoy. Vitamin K is one of the best skin-repairing tools that keeps your micro-circulation in excellent health, helps reduce bruising, heal scars, and the visibility of prominent stretch marks. While it's no miracle worker, vitamin K can be applied both topically and of course, found in your diet in dark green veggies.
Thanks to its mighty repairing ability, it's an excellent addition to your skincare regime to ward off wrinkles as well as eye bags, dark circles, and similar skin imperfections.
Best Vitamins for Glowing Skin: Vitamin D
Perhaps the most difficult one to get through food, vitamin D is best obtained through sunlight, as well as supplementation. You can, of course, increase your chances by enriching your diet with vitamin D3-rich fortified foods but careful exposure to healthy amounts of sunlight at the right time is your body's best bet.
This particular vitamin helps in treating psoriasis and similar skin issues, while it's also very anti-inflammatory in nature, thus soothing your skin and keeping it soft and strong.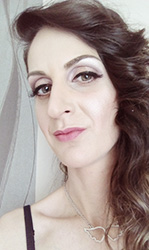 About the Author:
Sophia Smith is a beauty and style blogger, an eco-lifestyle lover, graphic designer and a food enthusiast.
She is very passionate about natural skincare, minimalist wardrobe, yoga and mindful living.
Sophia writes mostly about beauty-related topics in her articles.
She has contributed to a number of publications including: Eco Warrior Princess, Secret Garden, Just Haves, How to Simplify and Carousel.

Thank you so much for this insightful post Sophia!
I hope you all enjoyed learning all about Vitamins for Glowing Skin as much as I did.
Which are some of your favorite nutrient-rich foods for your skincare? Let us know in the comments' section below!
And don't forget to pin this post to spread the love ♥
I wish you a love-filled day xoxo