Wavy hair is a unique type which bends, coils and turns forming 'S' shaped patterns. These curves and twists make the hair fragile and flimsy. The curls also make it harder for natural oils produced by the scalp to flow through the hair strands which makes the hair drier than the straight type. As a result, some women find their wavy hair unattractive only because they do not know the right ways to take care of their locks.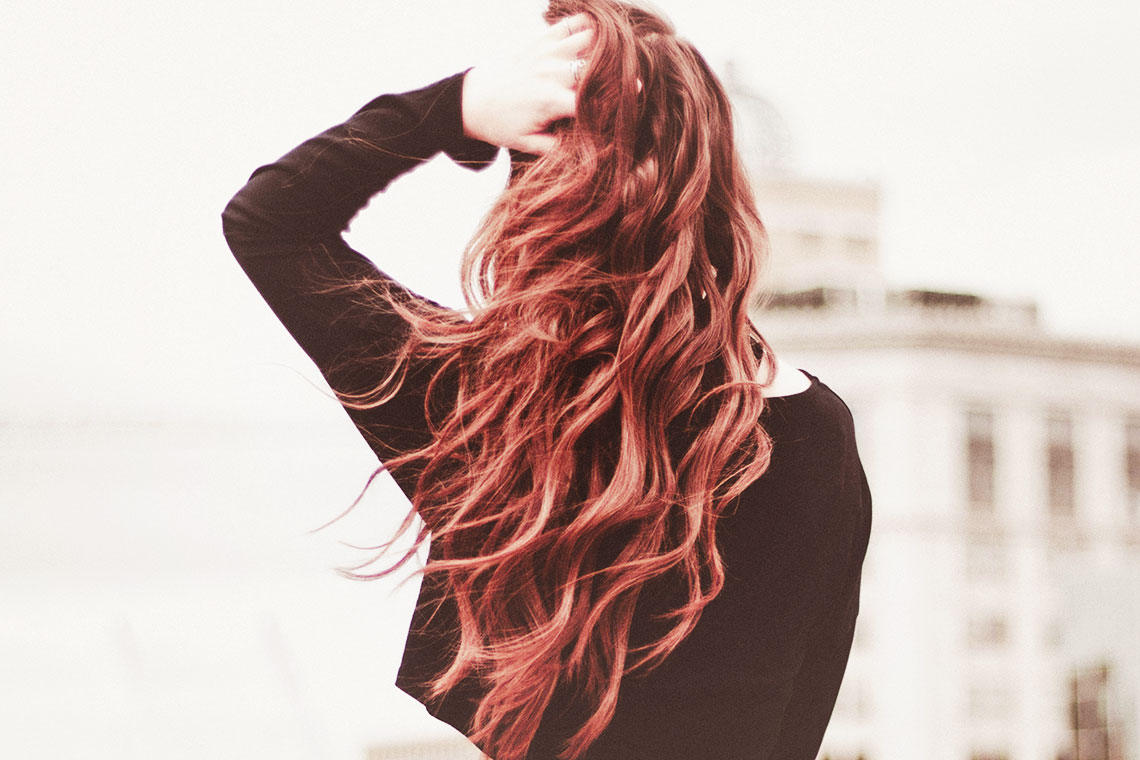 Ladies with naturally wavy hair require extra time and special tactics to keep their natural hair looking good. If you, too, are one of these lucky wavy-haired women, it is time you start appreciating the uniqueness and beauty of it.
Wavy hair can work with a variety of looks and styles ranging from carefree, classy to professional giving you a range of options to change your appearance without hassles. However, it can be very frustrating and difficult to manage or groom since it falls in between the curly and straight type. Learning a few washing, styling and maintenance wavy hair hacks can make your life easier and keep you looking lively and attractive.
Here are some tricks to give your natural hair live and a fresh looks.
Wavy hair hacks
❥ Use the right Products – Use a shampoo that is made for wavy hair and for your texture to define the waves and add a little of a bounce to your natural hair. Use only a small amount of shampoo, focus on the scalp and avoid shampooing too often. Depending on how dry or oily your hair is, shampooing once or twice a week is enough to cleanse the hair while leaving the natural waves in place. Look for alcohol and sulphate-free products to reduce frizz and if your hair is too dry, you can shelf the shampoo and go for co-washing.
Choosing the right conditioner for your hair type is also very important. Apply conditioner every time you cleanse your hair from the mid-way to the end of the strands. Organic conditioners made for wavy to curly hair can do wonders for your wavy hair.
And don't forget to make and use your own natural DIY Glycerin hair spray with Aloe Vera and Rose Water for curly and wavy hair to moisturize your hair, and lock that hydration in!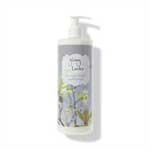 ★ Fave product:
Moisture Drench Conditioner by 100% Pure
Deeply moisturizing conditioner hydrates and replenishes dry, dehydrated locks. Made with supremely hydrating aloe vera, rose hydrosol, and cucumber to quench thirsty strands. Argan oil and seaweed collagen lock in essential moisture to restore healthy bounce and shine. This sulfate-free shampoo is safe and gentle enough for color treated hair.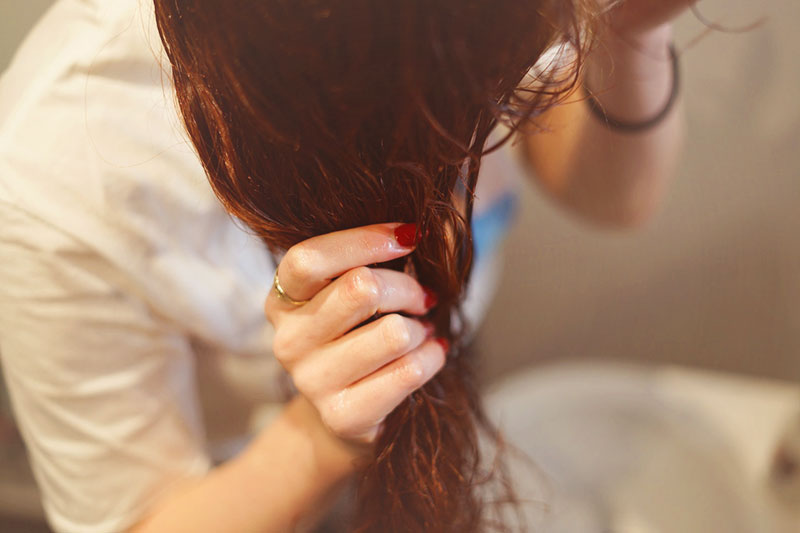 ❥ Rinse your hair in cold-water – While bathing in hot water feels so good, it has no business on your wavy locks. You may use warm water for shampoos and conditioners to work effectively but always finish up with a cold-water rinse. This is important to close the hair cuticles to hold the moisture from the conditioner. If cold water is a problem, a cup of apple cider vinegar in about 1 liter of water can be as effective as it removes both dandruff and product build-up from the scalp.
Bed-time preparation – Gently dry your hair by squeezing it on a soft microfiber towel or a cotton T-shirt after cleaning. Apply your styling product and put your hair up in twisted buns to maintain soft and well-defined waves.
❥ Avoid the hairdryer – If possible, it is better to leave the hair to dry naturally as the dryer heat can damage the hair and ruin the wave patterns. If it is necessary to use the dryer, always use a heat protector, switch the dryer to a low-heat mode and use a diffuser.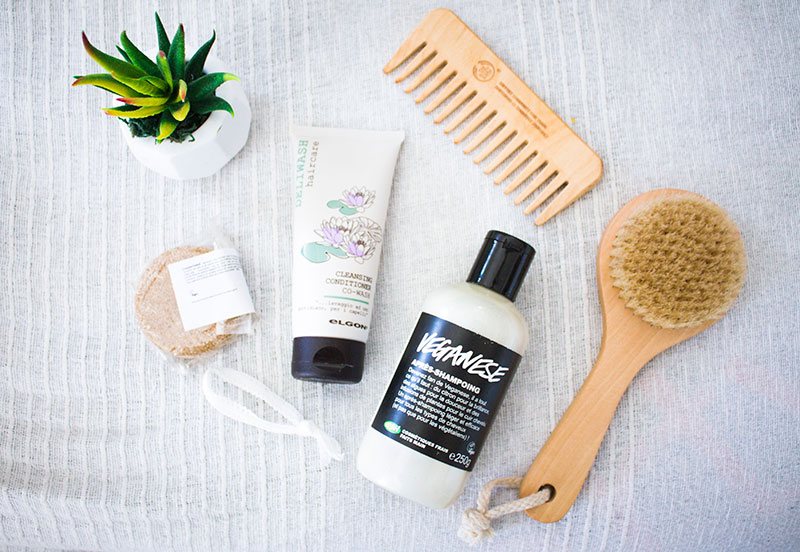 ❥ Use the right comb – Choosing the wrong comb is a direct route to unwanted hair breakage especially when used frequently. Open up your fingers and move through the hair to detangle hair strands and then proceed with a wide-toothed comb to remove knots. The right way to comb your wavy hair is to start from the ends moving towards the roots. Avoid brushing your hair and ensure the hair is dump when combing to avoid breakages and maintain the pattern of the waves.
★ Fave product:
Curl Friends Wide Toothed Comb
Specifically designed to take care of waves and curls, this wooden comb lifts, detangles and grooms your curly hair. It's gentle on your hair and avoids snapping at it thus creating split ends, while evenly dispersing your fave product throughout your hair.
❥ Keep off heat styling – Minimize use of curling iron or straightening tools as heat will damage your natural hair and increase frizz. Allowing the hair to dry on its own is much healthier and enhances the natural waves. A scrunch product (alcohol-free gel is a wavie's best friend!) is a better styling option of heat styling but if you must use heat-styling tools make your heat-protectant products your friend. Refine the styling with lightweight oil in small amounts to keep the hair strands shiny and keep them moisturized.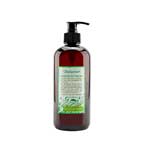 ★ Fave product:
Just Nutritive Herbal Gel for Curly Hair 16 oz.
Specially formulated for curly hair, this Herbal Gel leaves your hair with beautifully textured and bouncy curls that are enhanced by nutritious ingredients for gentle
nourishment. Provides for flexible styling with hold and definition.
Rich herbal extracts and essentials with soy protein deliver healthy, enduring style and luster.
No alcohol or other follicle-clogging chemicals that build up into unnecessary residue.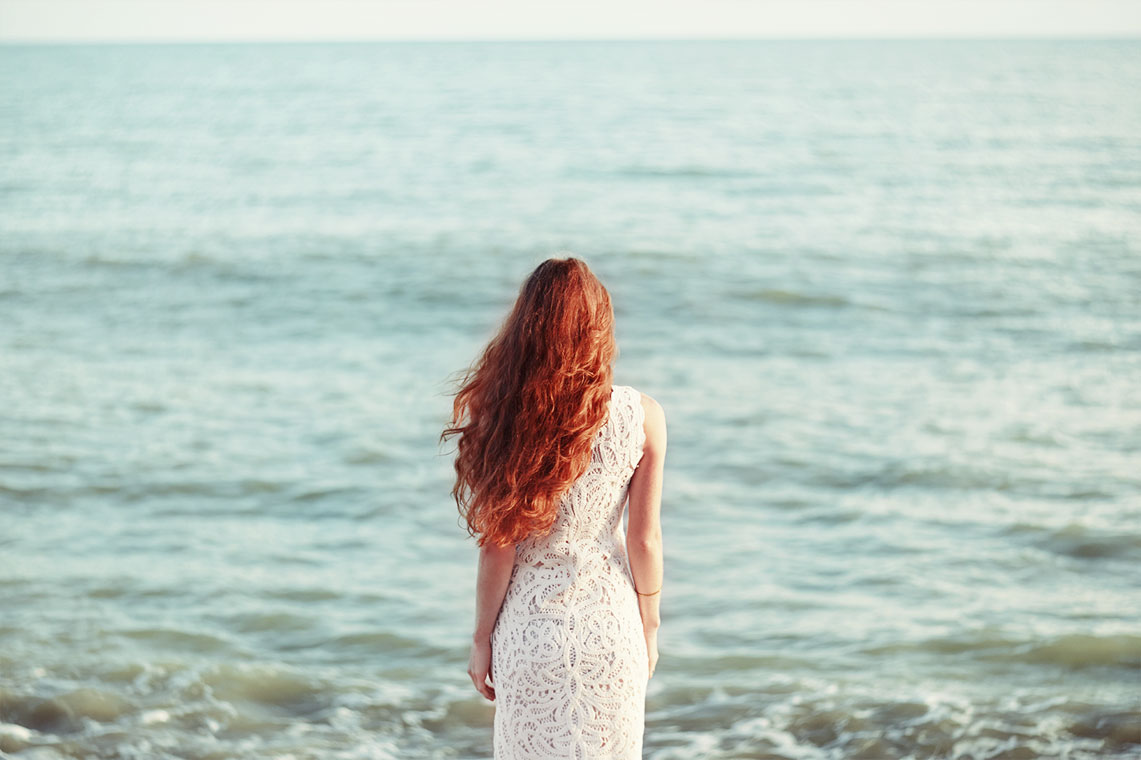 ❥ Nourish your hair – Always use hair care products with nutrients that boost hair health and growth. Deep conditioning and natural hair masks are useful to protect your hair from harmful sunrays and giving it an exceptional glow.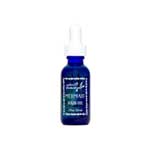 ★ Fave product:
Mermaid Hair Oil by Captain Blankenship
Captain Blankenship's moisturizing Mermaid Hair Oil uses a combination of nourishing organic plant oils to help add luster, moisture and smoothness to locks. This natural hair oil will aid in replenishing dry and brittle ends, leaving hair healthier and more manageable. The wild, uplifting coastal scent of this clean beauty product will fill your senses while remedying frizzy hair and working to promote hair growth.
Rub a few drops into palms and work throughout ends of damp hair. Can also be used to tame frizz. For deep nourishing treatment, can be massaged into scalp and left on all night long.
❥ Trim Regularly – One of the most effective ways to give your wavy hair a great look is by trimming any split heads on a regular basis. Routine trimming not only makes your hair look good but also help it to grow healthier and longer. Make sure you use quality professional trimmers for the best results. For more about wavy hair hacks click here.

What are some of your favorite wavy hair hacks, tips and tricks? Let me know in the comments' section down below!
And don't forget to pin this post to spread the love ♥
I wish you a love-filled day xoxo