The temperatures are definitely dropping, mornings are misty and nights are chilly. The leaves are turning yellow, orange or red, depending on where you live, and I don't know about you, but I just love it all! ♥ Such beautiful days, golden or grey they may be, inspired me to make this moodboard. I know I'm not the only one who loves Fall, so let me know in the comments what's your favorite season, will you?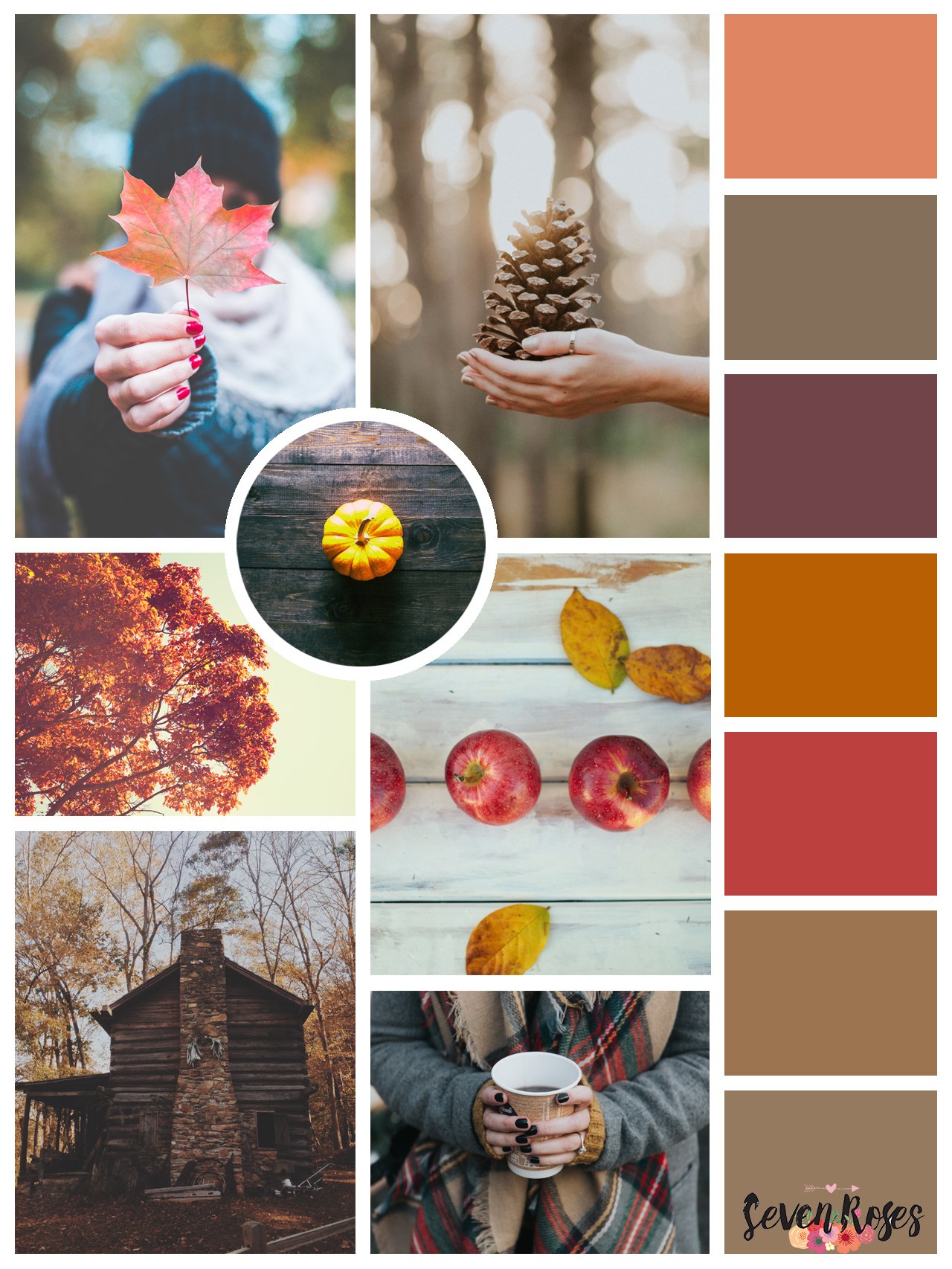 Also, here's a list of essentials that will allow you to fully enjoy the change of weather and make the most of all that Autumn has to offer – to stay warm and cozy outdoors, while creating a hygge atmosphere indoors.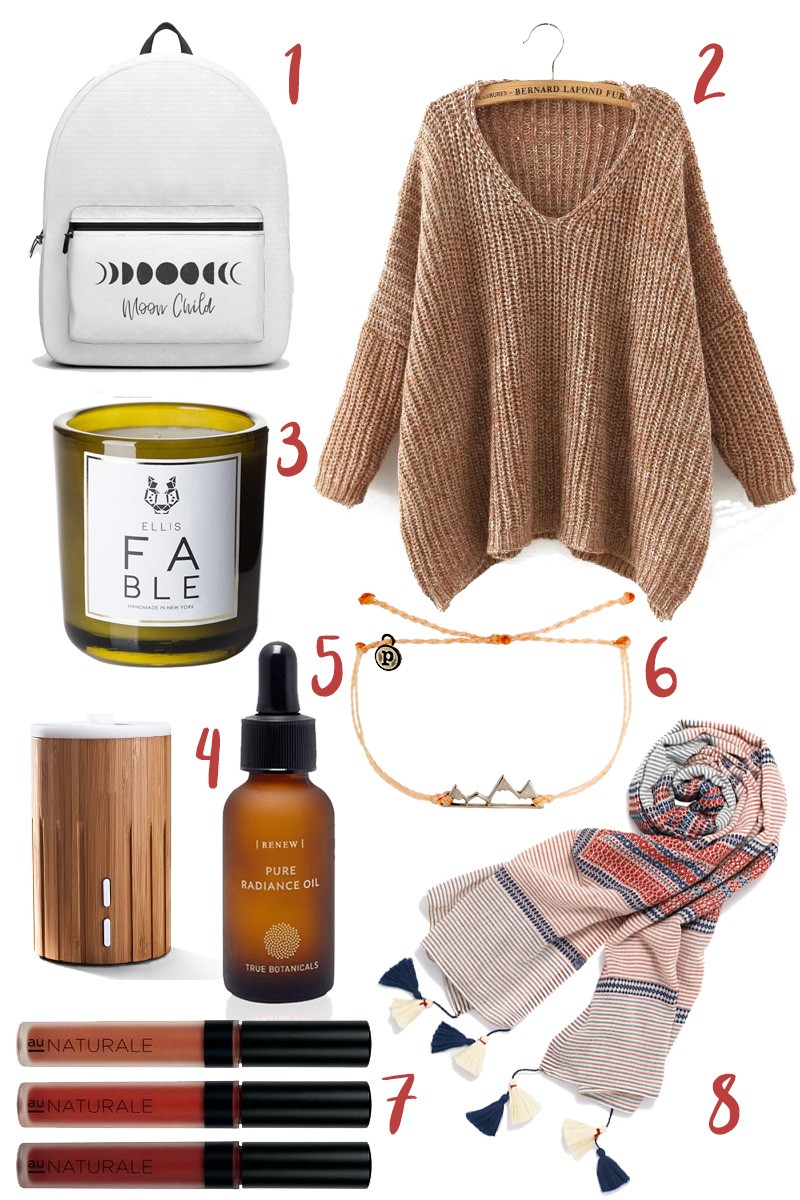 1. Moon Child Backpack by yours truly :-) an essential for your forest walks or back-to-school this Fall from my very own Moon Child collection ♥
2. The comfiest Brown V Neck Batwing Sleeve Loose Sweater  for both lounging at home reading a book on the sofa, and for going outside to enjoy the weather
3. The Ellis Brooklyn Fable: Terrific Scented Candle is made with US-grown soy and hemp wick: a renewable source that produces lower environmental impact than cotton with Black Currant , Honeysuckle, Crisp Amber and Cedarwood scents.
4. The Zaq Bamboo Diffuser is a beautiful luxury cool mist diffuser that is perfect to give your home a hygge touch and it will take your aromatherapy experience to the next level
5. RENEW Pure Radiance Oil by True Botanicals is a green gal skincare dream come true. Formulated with Chia Seed and Kiwi Seed Oil, it will  replenishing the oils you've lost due to natural attrition and exposure like cold weather and wind.
6. The Silver Mountain Blush bracelet is for all the outdoor lover babes out there that like me, feel the call of the mountain.
7. I'm totally obsessed these Au Naturale Lip Stains in warm, rich colors that are perfect to bring warm tones on a pale face. A quick pick me up in these chilly mornings :-) Colors shown: Camel, Mousse and Terracotta
8. The perfect cozy, boho scarf: Destination Scarf at Stella & Dot, handmade by specialized women artisans in India.

There you have it! The fall lover's essentials kit to keep your fall cozy and warm! Now, go pour yourself that hot cup of cacao and enjoy the season!
Disclosure: SevenRoses.net is a participant of several affiliate programs. If you click on any of those links, which are known as "affiliate links", and make a purchase within a certain time frame, SevenRoses.net will get a small commission. The commission is paid by the third parties, not by you! By purchasing an item through one of our links you are supporting our efforts here at SevenRoses which we are so grateful for. All opinions and ideas are my own. I am very selective about the brands I promote and endorse. I only promote items that I personally use, genuinely love and want you to know about too! Thank you!