If you never have enough time to prepare a home-made dinner during those hectic week nights, a slow-cooker might become your best friend: it does all the work for you! I've assembled 25 of the best Vegan Slow-Cooker recipes so you can enjoy a home-cooked dinner every night.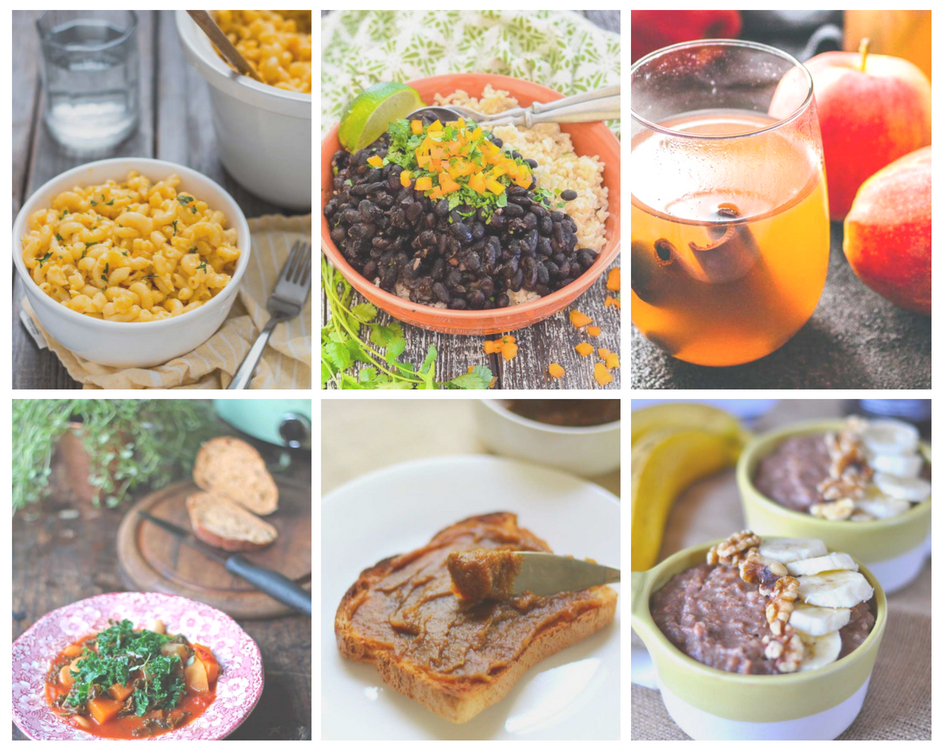 Hello my beautiful friends,
as I'm writing this Europe (and the whole Northern Hemisphere actually) is being hit by a heat wave. All we're having these days is fast, easy Summer meals but as the Autumn child that I am, I'm already dreaming and wishing for Fall to come soon. It's only natural that I'm planning on all the great soups, stews and curries that I will make with the slow-cooker that my sister Monica gifted me a couple of months ago.
Working from home and being a recipe developer who loves to cook, I never thought I'd want/need a slow-cooker. After all, its main advantage is that you can prep all the ingredients in the morning, toss them in the slow-cooker, turn it on, leave for work and come back at night to a perfectly cooked dinner, having given plenty of time to all the gorgeous flavors to develop and meld at low temperatures. Pretty cool, uh?

But now that I do have a slow-cooker, I intend to put it to good use. And I've asked the help of some of my fabulous fellow bloggers for this, in order to come up with a round up of 25 amazing Vegan Slow-Cooker recipes for busy week nights.
[tweetshare tweet="25 amazing #Vegan Slow-Cooker recipes for busy week nights" username="sevenrosesblog"]
Copyright of the images used belong to their owners and are linked with each recipe: I invite you to visit their sites, leave a comment and give these recipes a try. Be sure to scroll all the way to the end so you don't miss any of these great recipes. And don't forget to pin your favorites as you go!
Vegan Slow-Cooker recipes: Savory dishes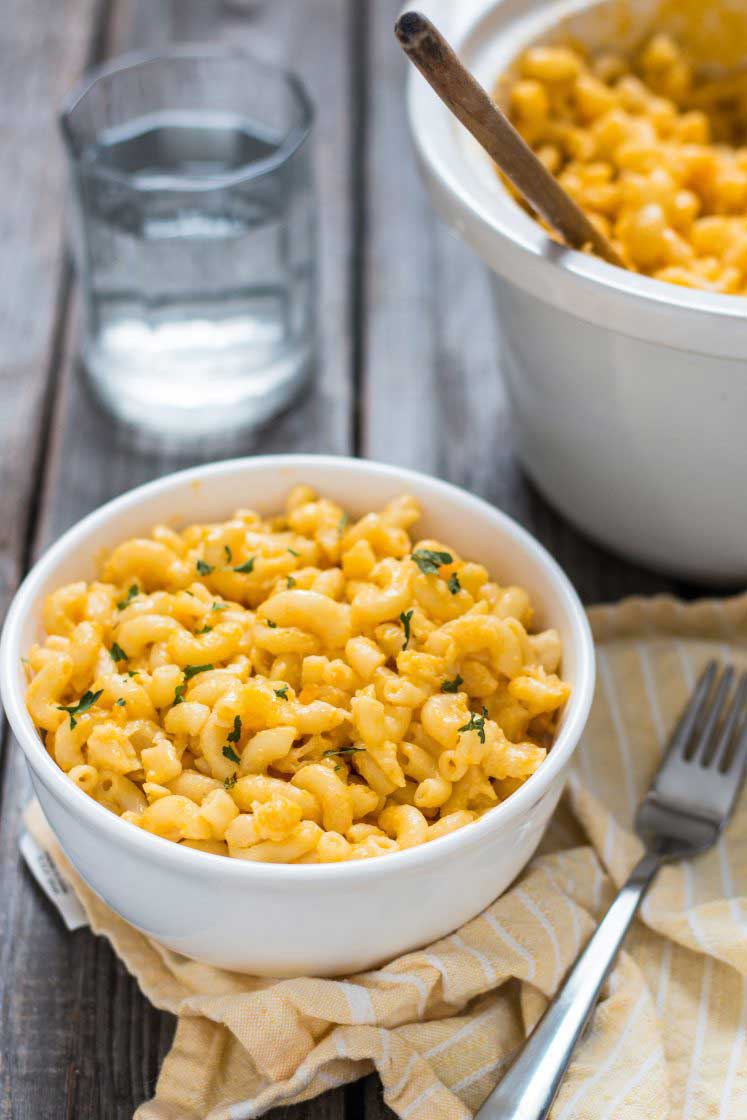 1. Slow Cooker Mac 'n' Cheese by Steven at The Nut-Free Vegan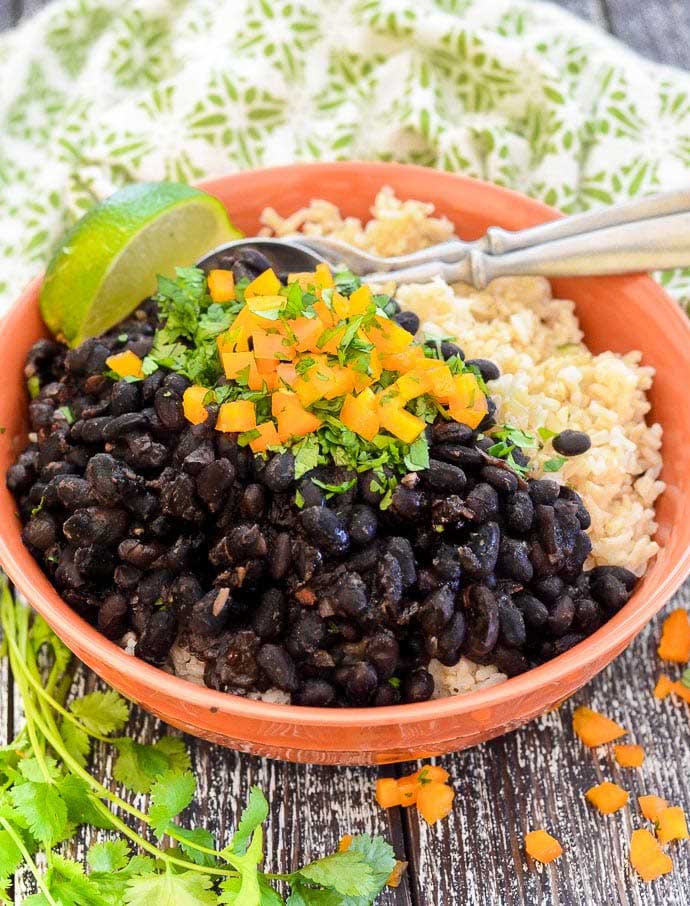 2. Slow Cooker Black Beans by Mel at A Virtual Vegan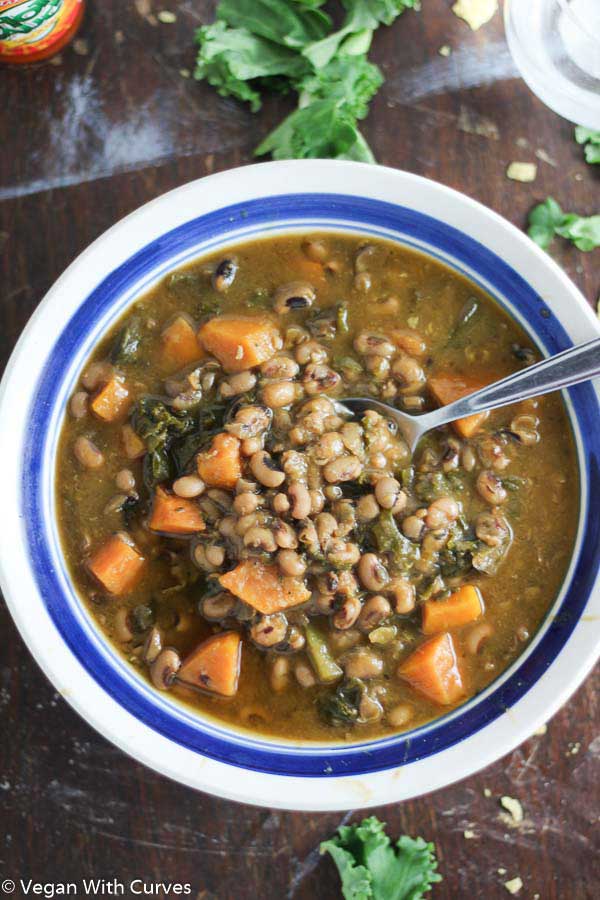 3. Sweet Potato Kale Black Eyed Pea Soup by Gina at Vegan With Curves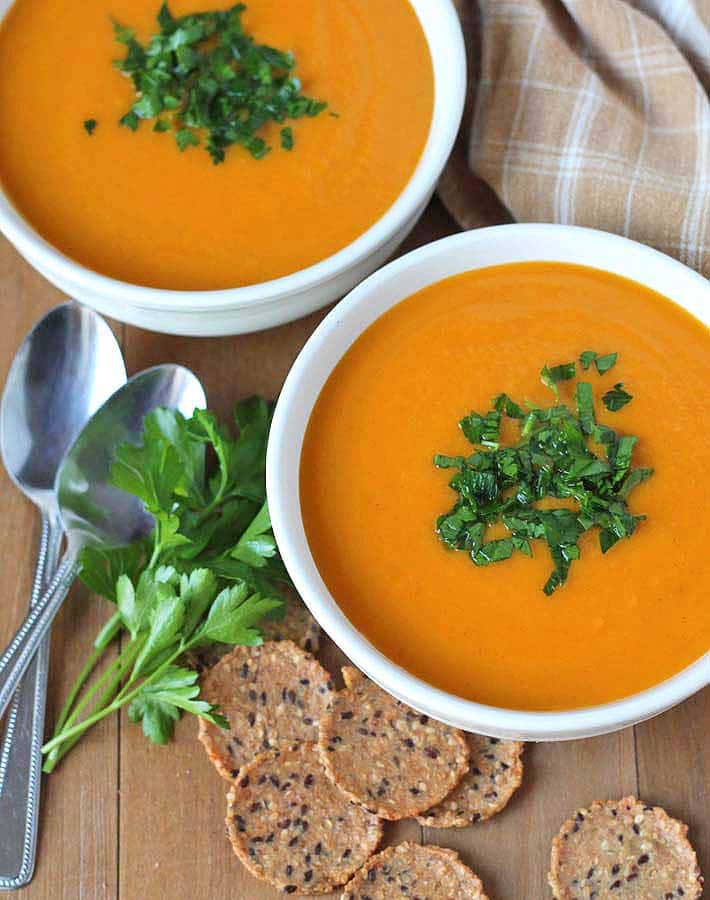 4. Butternut Squash Sweet Potato Carrot Soup by Gwen at Delightful Adventures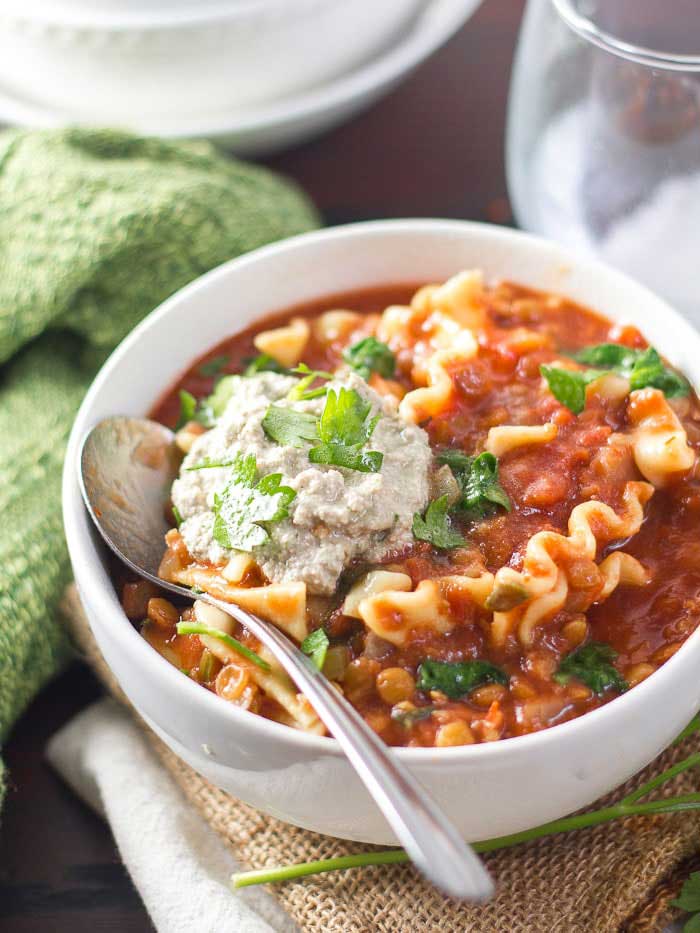 5. Slow Cooker Vegan Lasagna Soup by Alissa at Connoisseurus Veg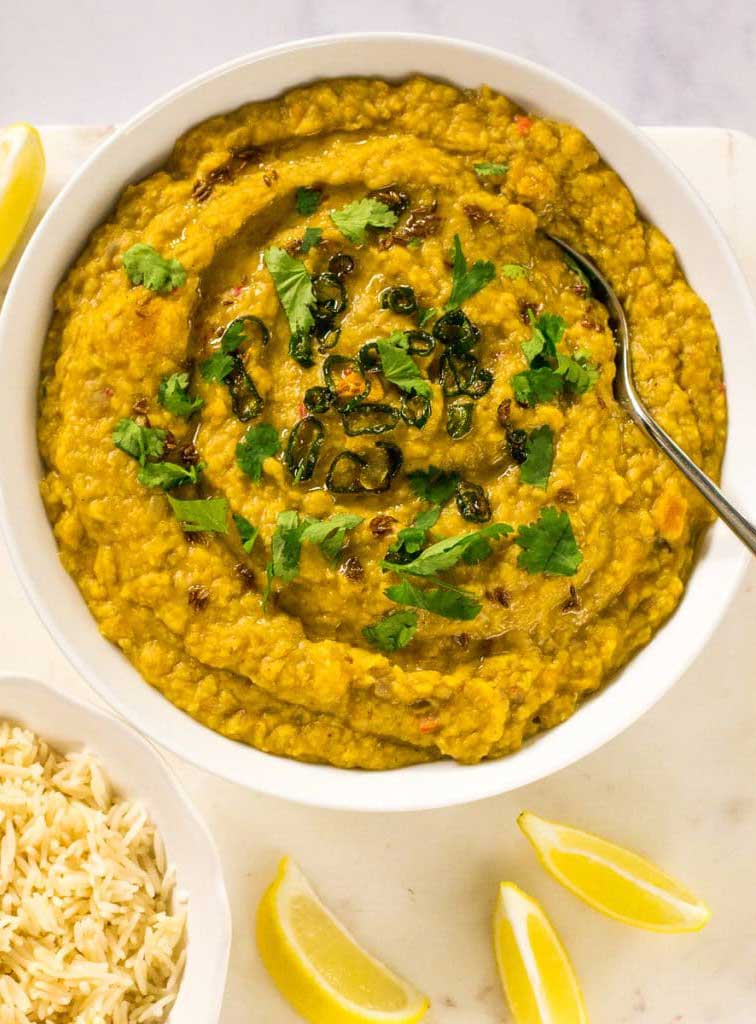 6. Slow Cooker Butternut Dhal by Kate at The Veg Space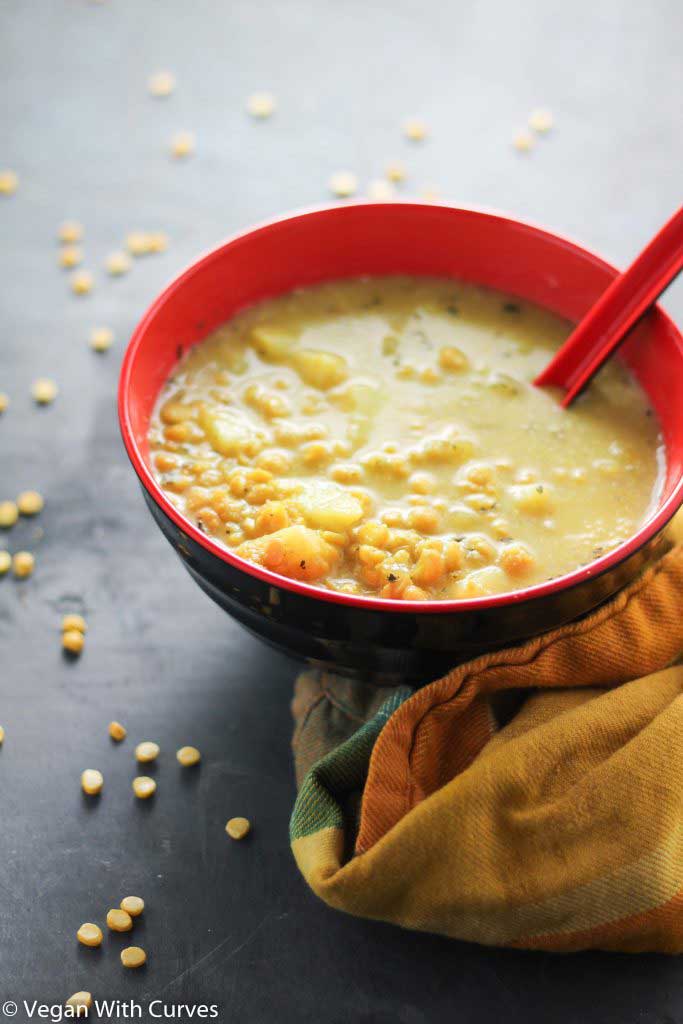 7. Slow Cooker Yellow Dal by Gina at Vegan With Curves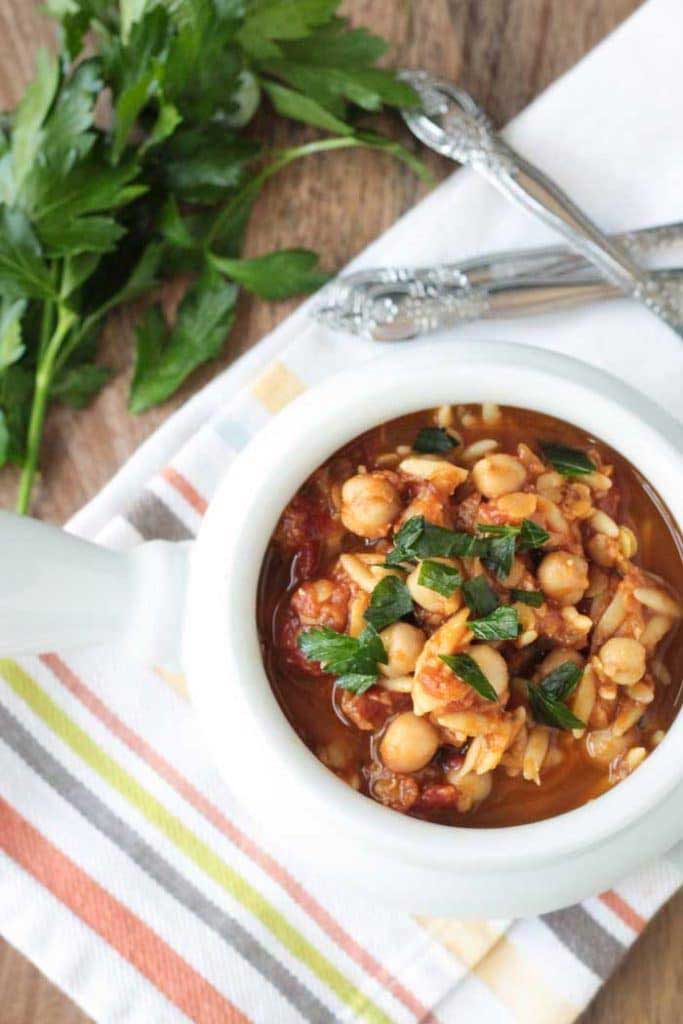 8. Slow Cooker Red Lentil Stew with Chickpeas and Orzo by Jenn at Veggie Inspired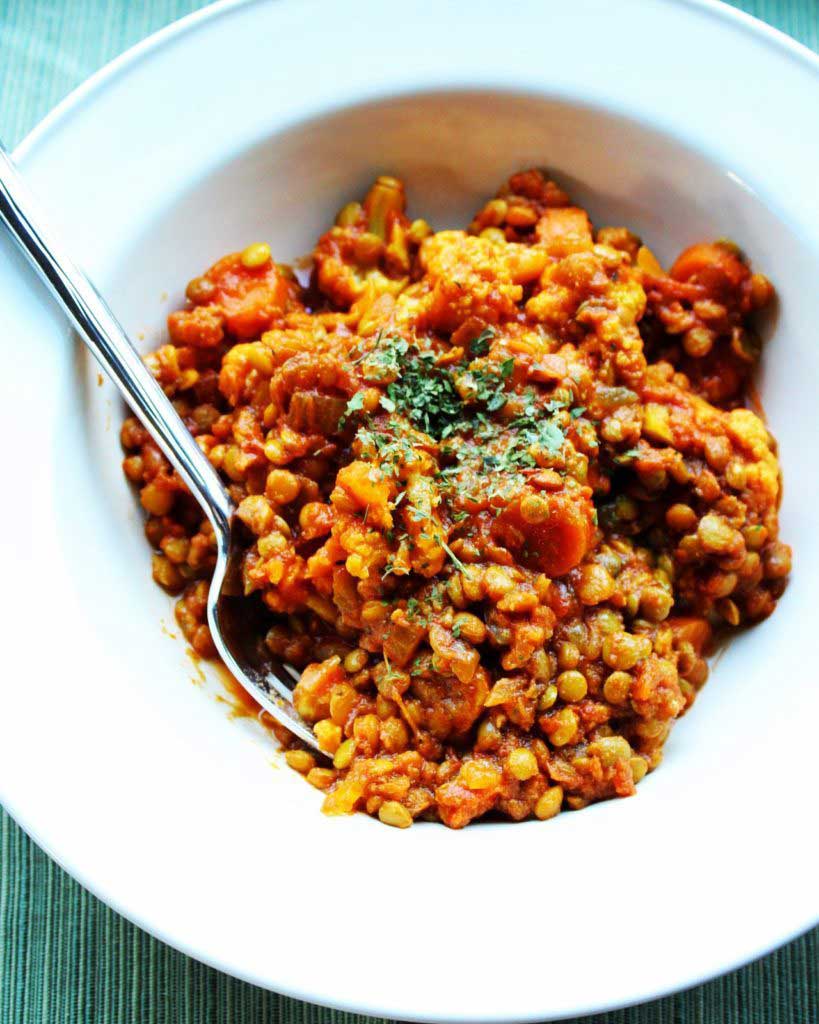 9. Slow Cooker Lentil and Cauliflower Curry by Ginger at Champagne Nutrition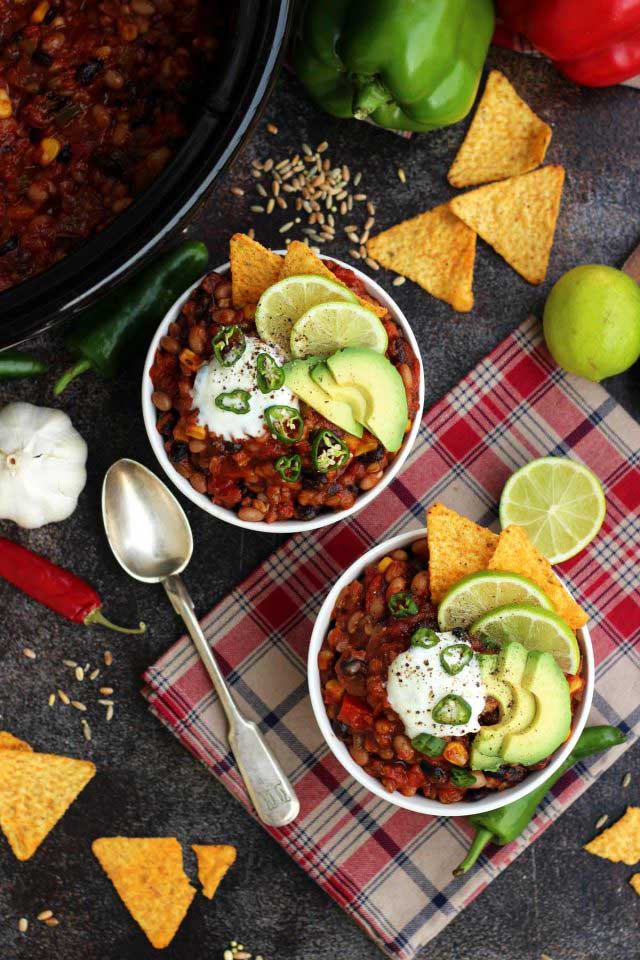 10. The Best Slow Cooker Vegan Chili by Elena at Happy Kitchen.Rocks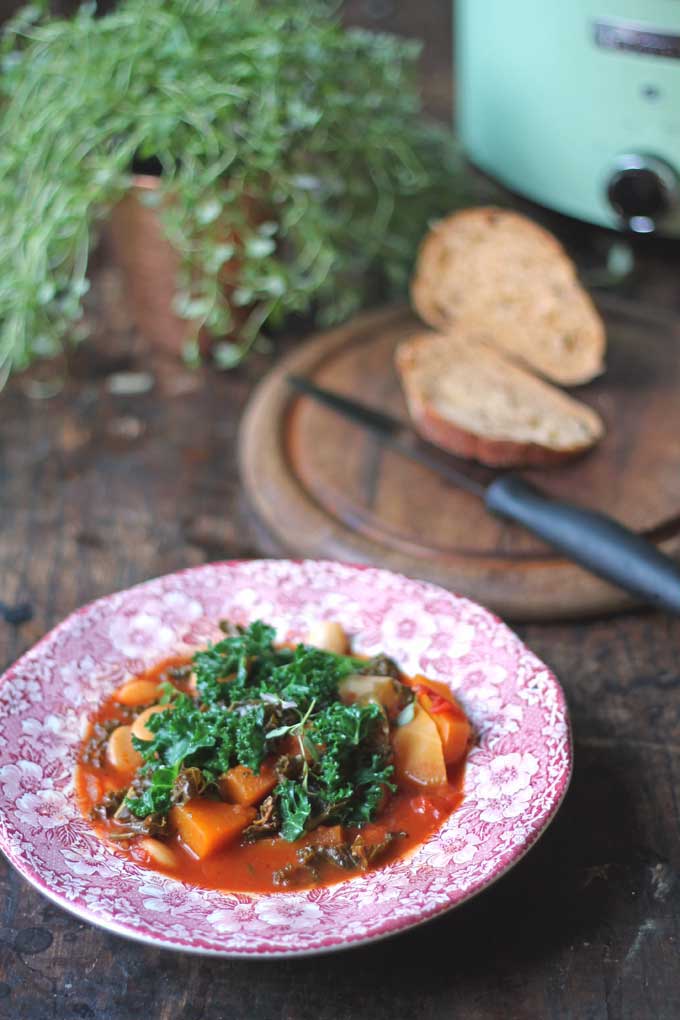 11. Kale and Ale Slow Cooker Stew by Kate at Veggie Desserts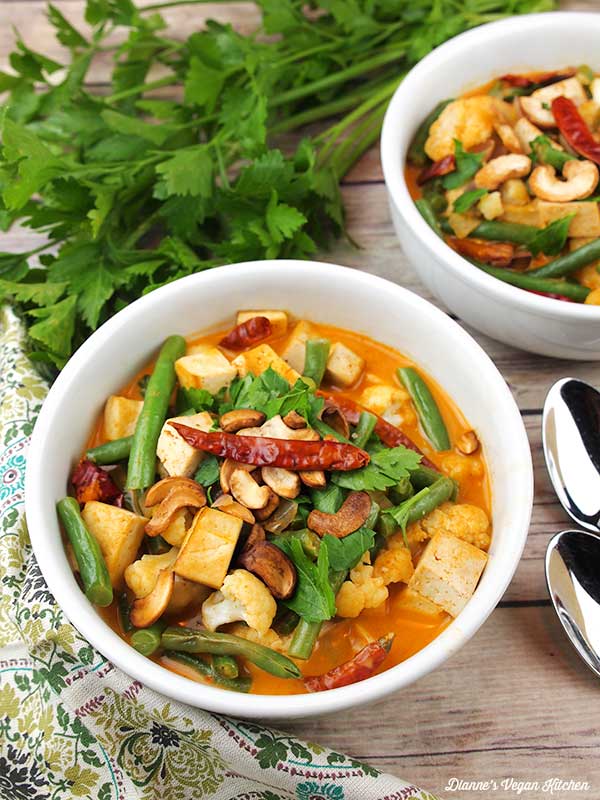 12. Slow Cooker Curry with Tofu and Veggies by Dianne at Dianne's Vegan Kitchen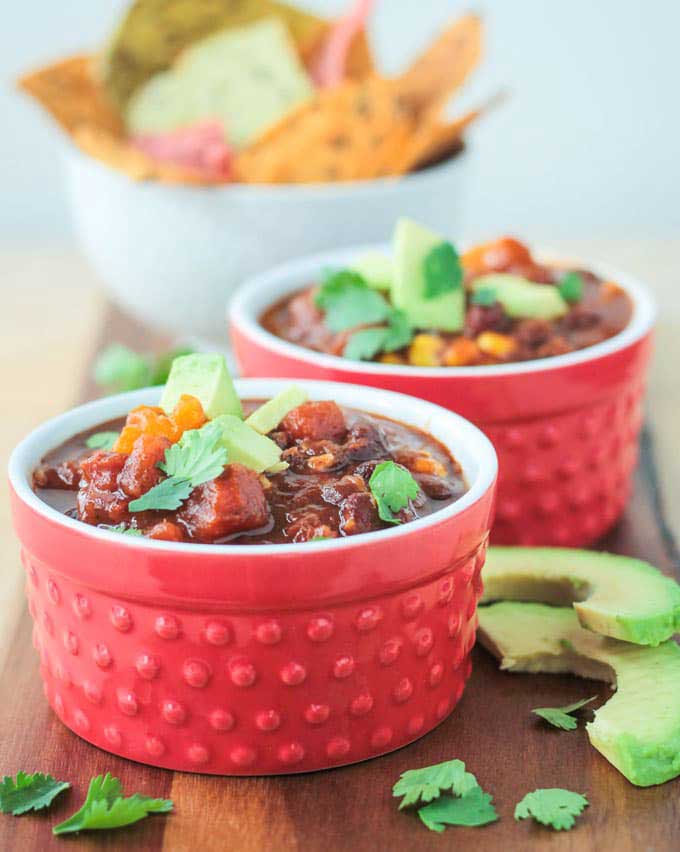 13. Slow Cooker Black Bean Butternut Squash Chili by Jenn at Veggie Inspired
Vegan Slow-Cooker recipes: Sweet treats & breakfast ideas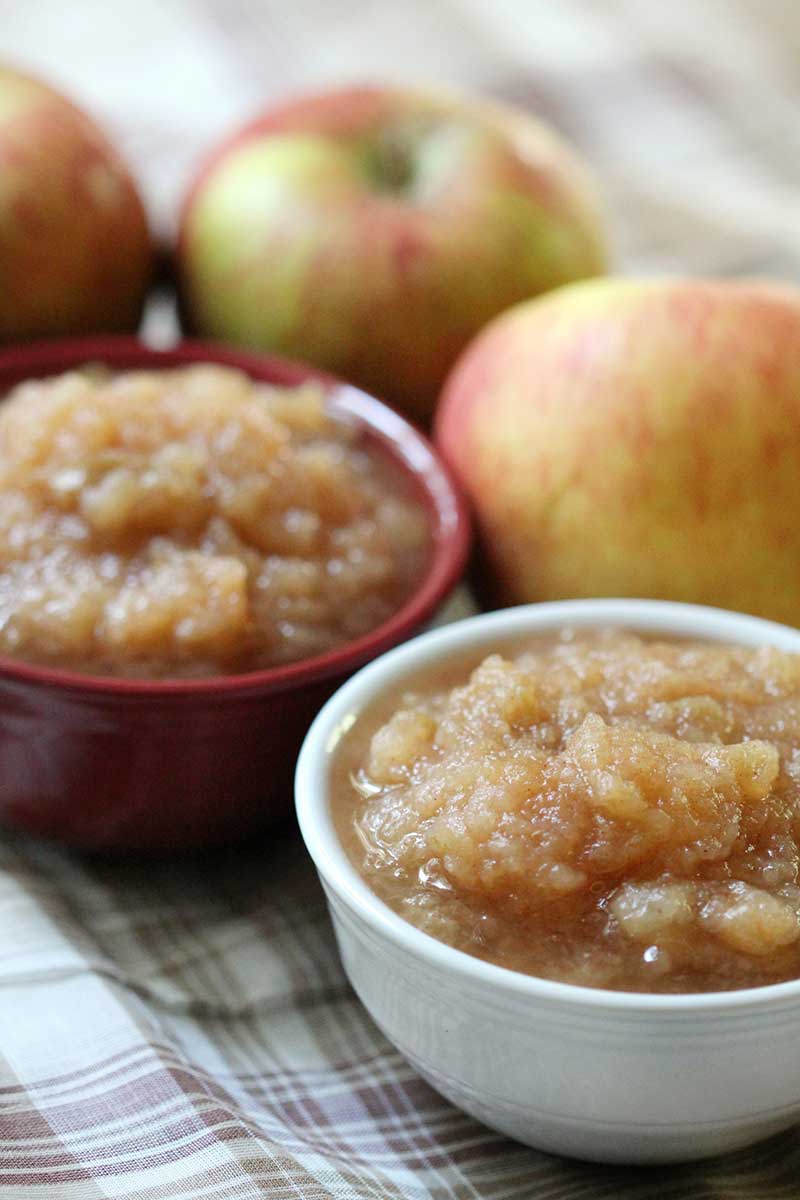 14. Slow Cooker Applesauce by Rebecca at Strength and Sunshine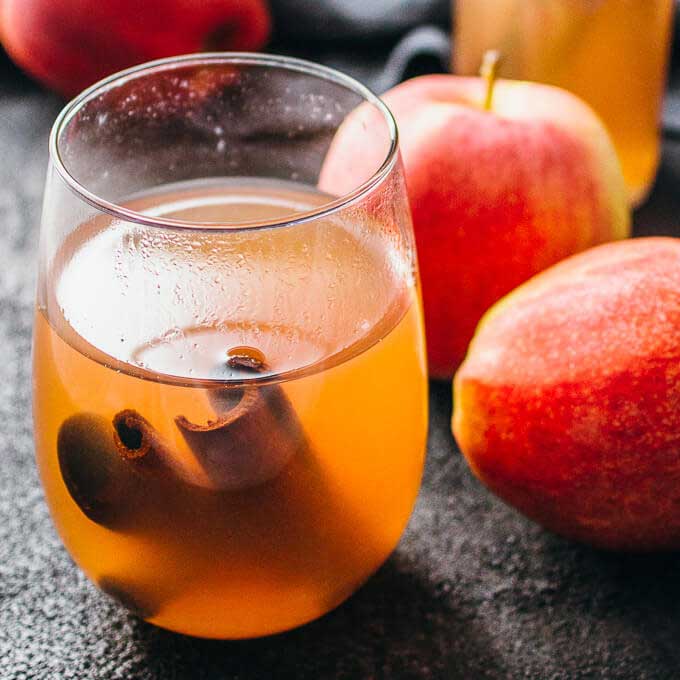 15. Slow cooker cranberry apple cider with cinnamon by Julia at Savory Tooth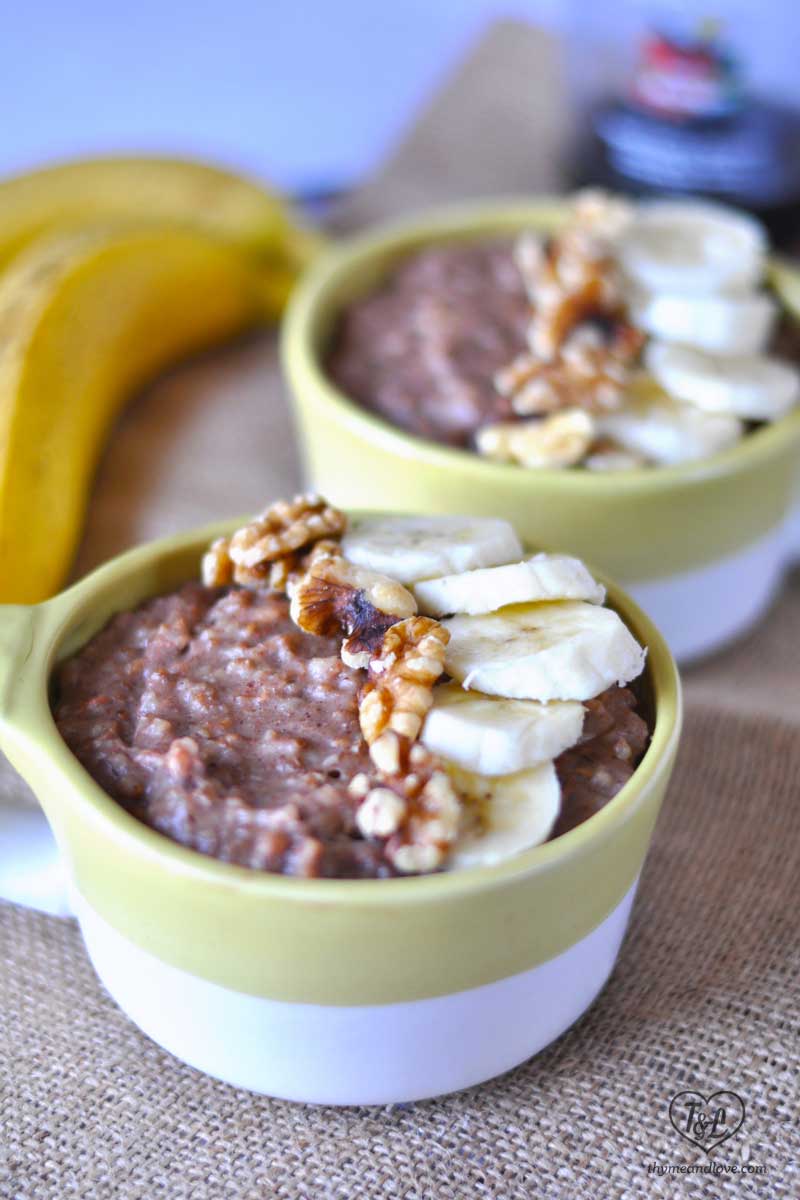 16. Slow Cooker Banana Nut Oatmeal by Jeni at Thyme and Love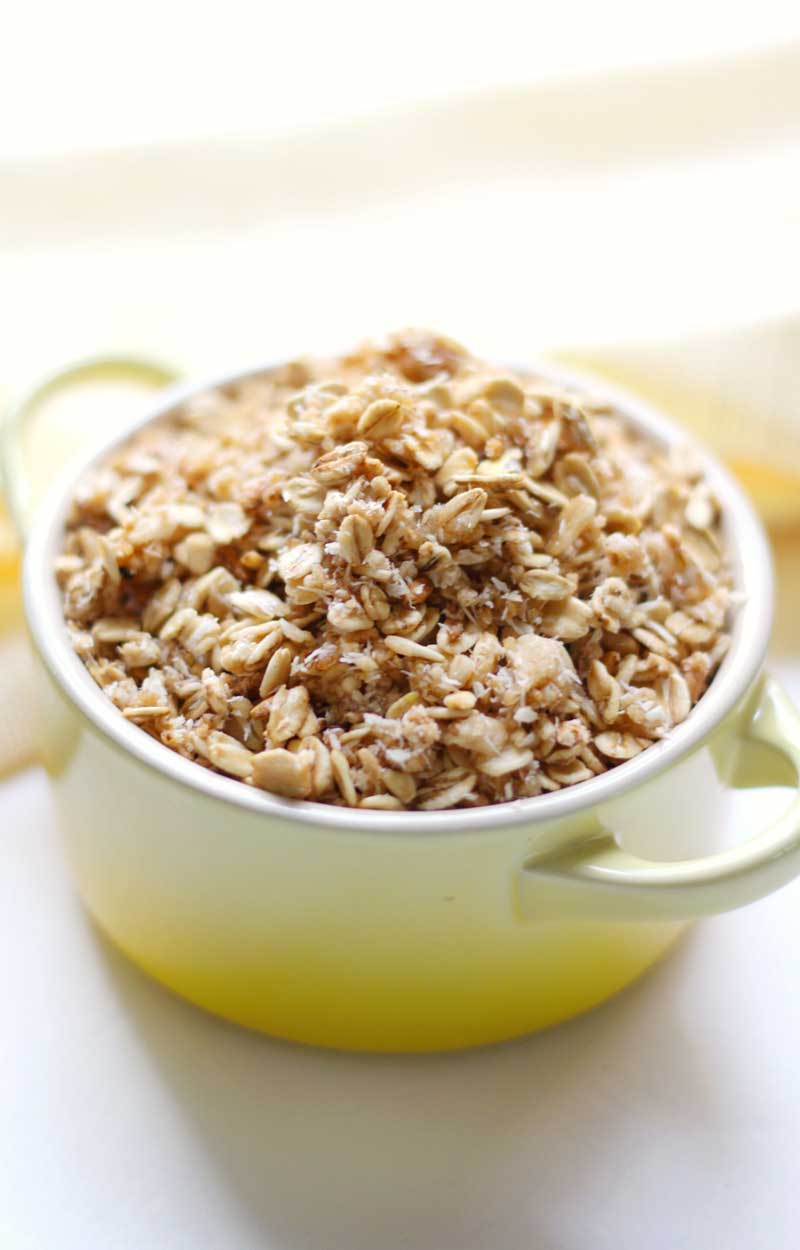 17. Slow Cooker Vanilla Coconut Granola by Rebecca at Strength and Sunshine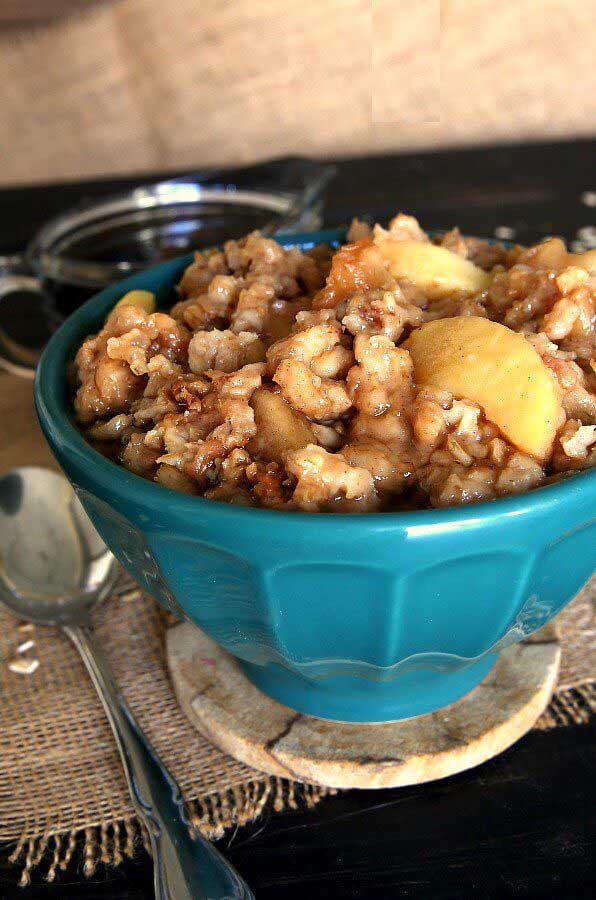 18. Slow Cooker Apple Cinnamon Oatmeal by Ginny at Vegan in the Freezer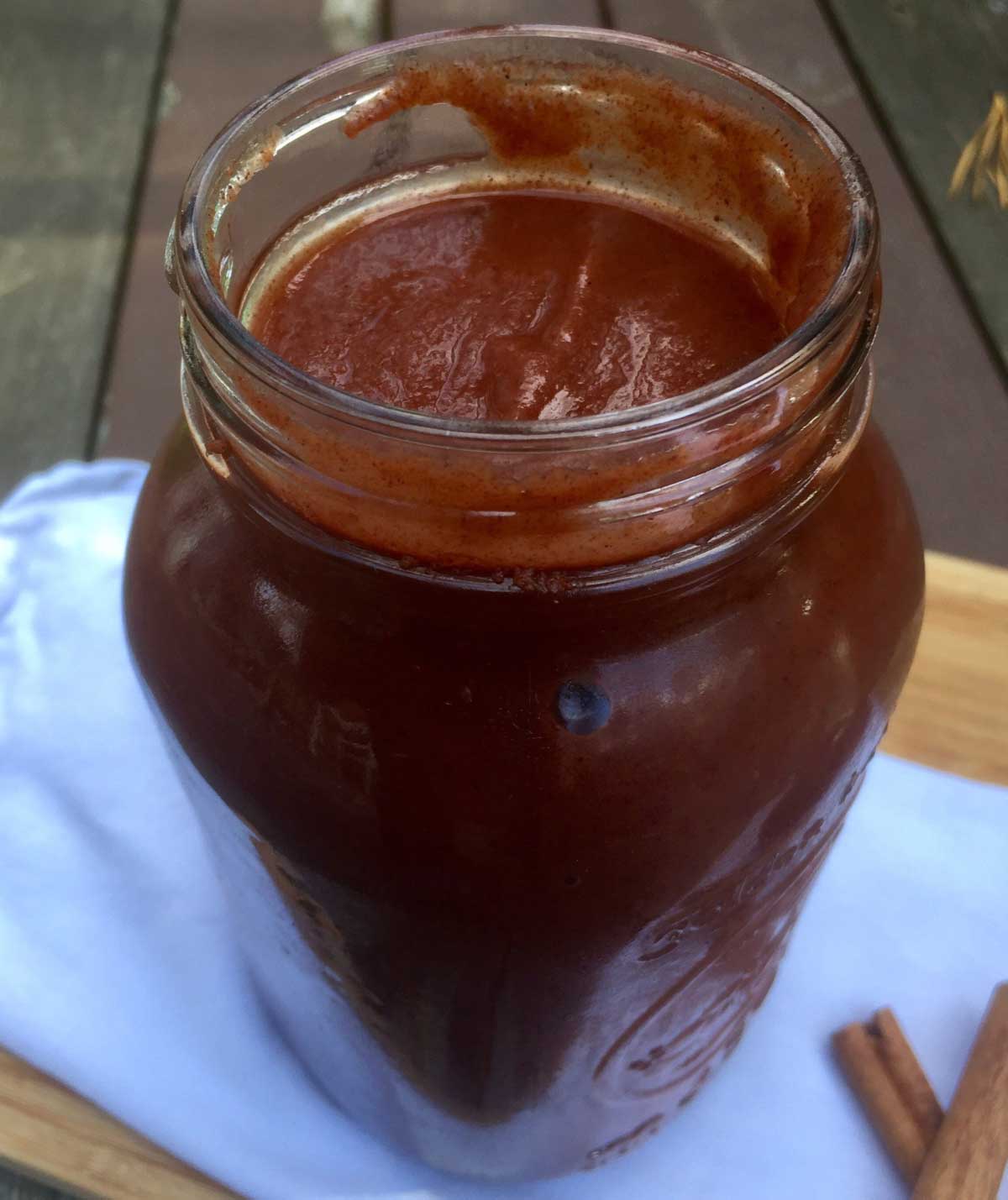 19. Spice Infused Apple Butter by Milka at Eat the Vegan Rainbow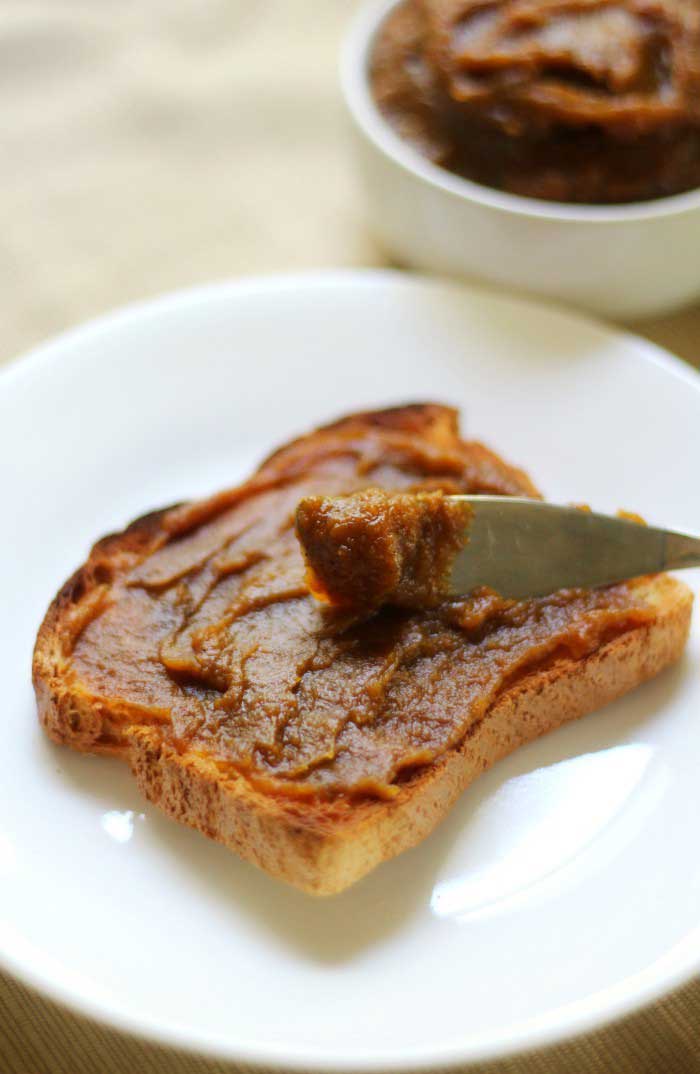 20. Easy Slow Cooker Pumpkin Butter at Strength and Sunshine

And that's a wrap! By now you should have plenty of amazing Vegan Slow-Cooker recipes for those cold Fall and Winter nights, when you just want to get back home and find dinner ready (or dessert, or even breakfast for that matter). These 20 slow-cooker meal ideas are colorful, yummy and so easy to assemble.
I hope you enjoyed this post, and if you did don't forget to pin it and spread the love ♥ And please let me know in the comments what's your go-to easy meal for chilly nights?
I wish you a love-filled day
xoxo