Calling all witches, wizards, werewolves, vampires, trolls and goblins: you're all invited to a Vegan Harry Potter feast – for Halloween or New Year's Eve or any other time of the year!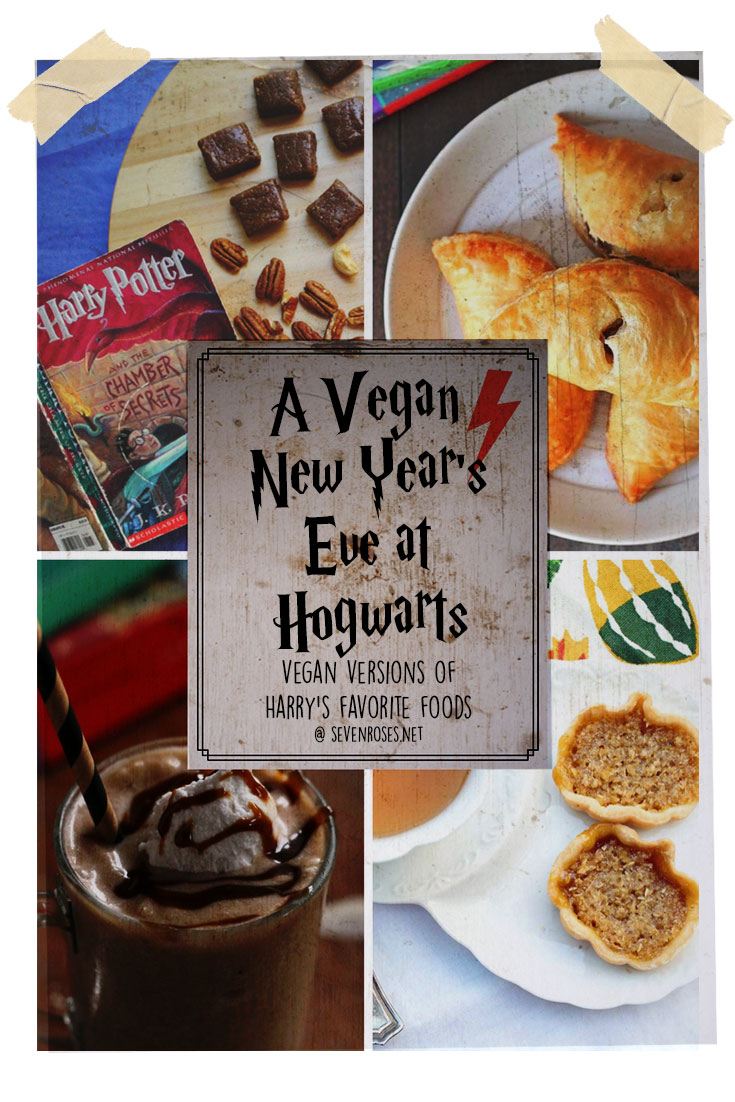 Hello my beautiful friends!
I didn't know I had a problem until someone who knows me very well said that I'm "Harry Potter obsessed". I thought I just liked, er, loved the books and movies and that I could re-read and re-watch them nonstop, and I can honestly say I wish I lived in one of J.K.Rowling's books, (perhaps opening a little arts & crafts boutique on Diagon Alley?).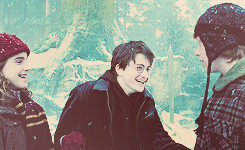 But apparently – for people who didn't catch the Hogwarts'bug – I'm obsessed. Oh well, there's worst things in life ;>
Raise your hand if you're a Harry Potter fan, or if your kids are, or if you know at least 2 people among your friends who are… I guessed so! I'm not alone!
You must know that we got into the habit of watching Harry Potter movies around Christmas, we actually started doing this while living in Mauritius and have been repeating it ever since. It's almost becoming a tradition I would say.

One thing I love of course is the holiday atmosphere that reigns at Hogwarts around Christmas. I always wondered, though, why we're not told about how New Year's Eve is celebrated?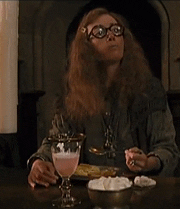 I imagine that the students and teachers that stay at Hogwarts during the holidays will want to celebrate with the same grandeur, floating candles and rich banquets of Christmas' Eve.
So with the help of some talented fellow bloggers, I imagined a New Year's Eve at Hogwarts with Harry Potter-inspired Vegan foods, and you're all invited :-)
Needless to say, all these amazing dishes would be perfect to be served at your Vegan Halloween feast, too.
In order to compile this roundup I've gathered the best recipes out there by a few fellow Vegan bloggers. Copyright of the images used belong to their owners and are linked with each recipe: I invite you to visit their sites, leave a comment and give these recipes a try. Be sure to scroll all the way to the end so you don't miss any of the great ideas. And don't forget to pin your favorites as you go!
A Vegan New Year's Eve / Halloween at Hogwarts: Main dishes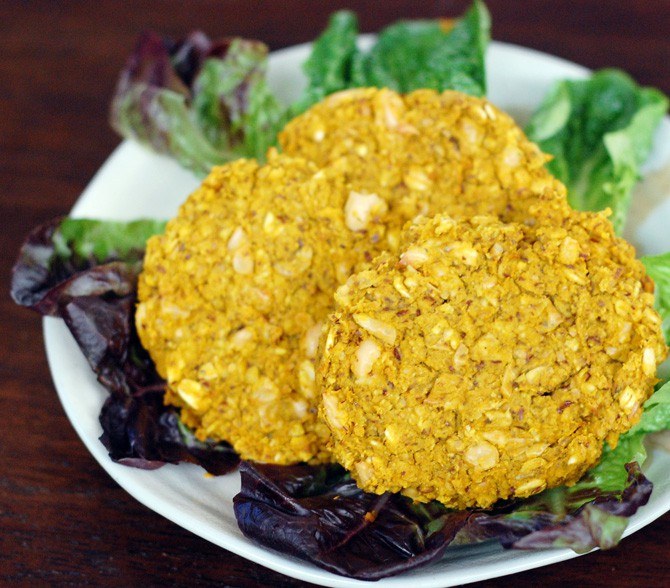 Harry Potter's Curried Pumpkin Burger by Kathy at Healthy Slow Cooking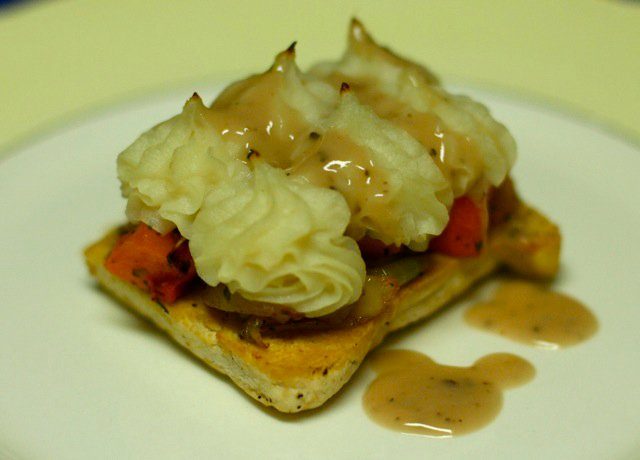 Hogwarts Tofu with Roasted Vegetables by the amazing VeganDad

A Vegan New Year's Eve / Halloween at Hogwarts: Sweets & Desserts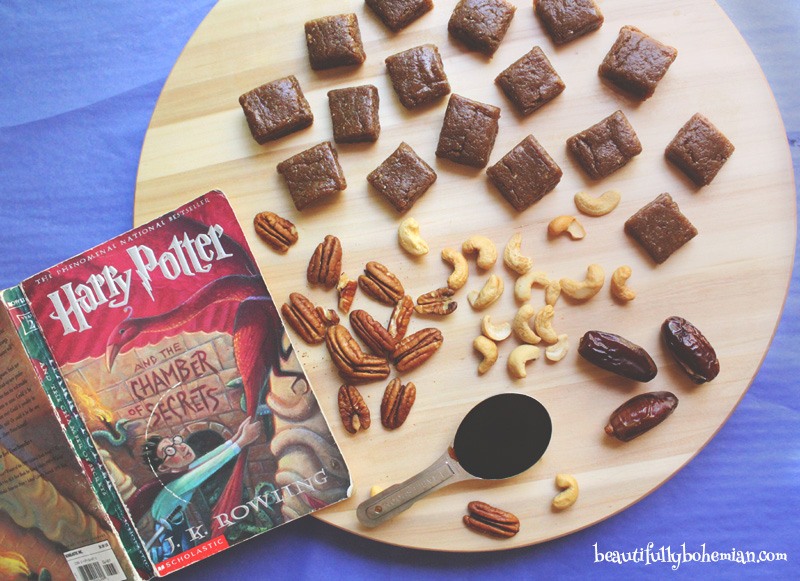 Harry Potter Healthy Vegan Treacle Fudge by Randi at Beautiful Bohemian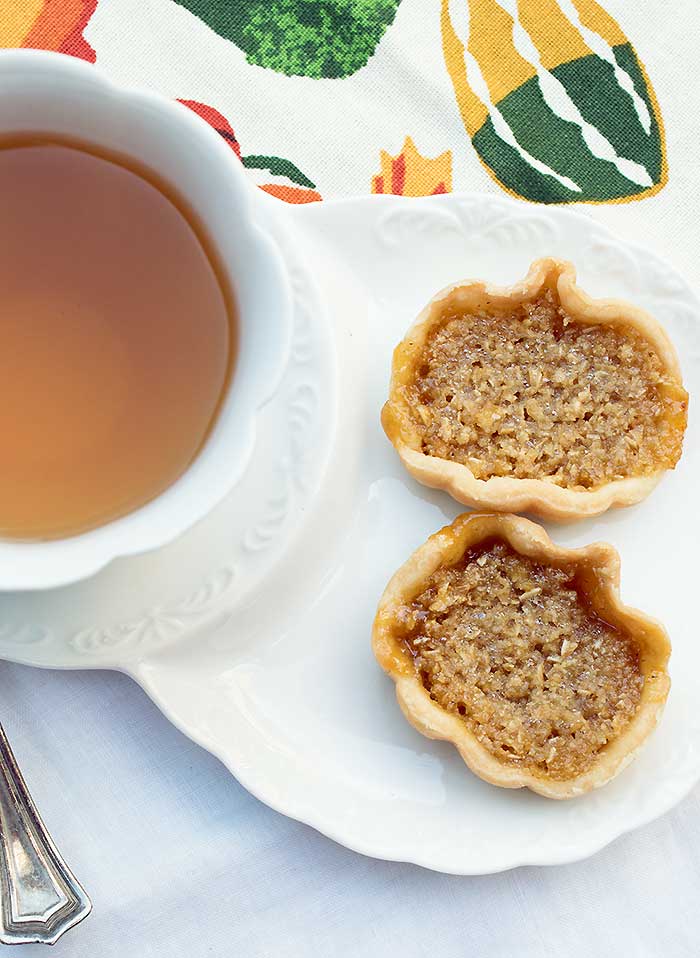 Harry Potter's Mini Vegan Treacle Tarts by Kathy at Healthy Slow Cooking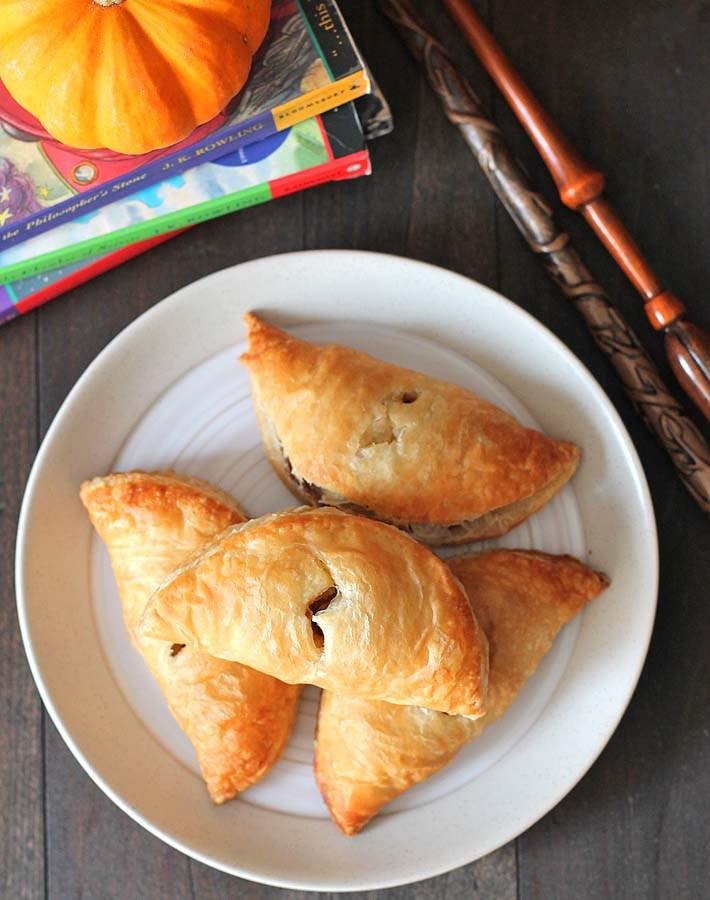 Pumpkin Pasties by Delightful Adventures

A Vegan New Year's Eve / Halloween at Hogwarts: Drinks & libations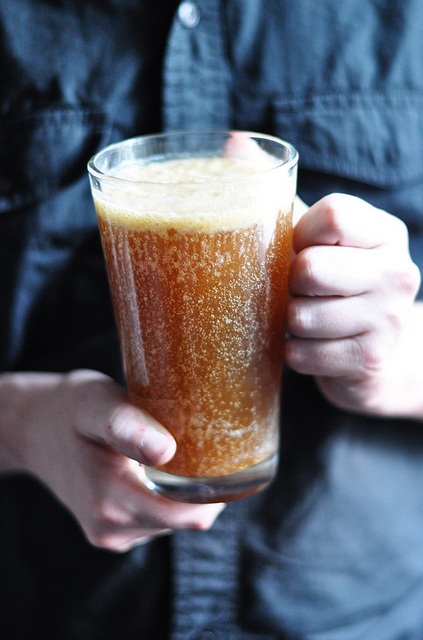 Vegan Butterbeer by Kaitlyn the Vegan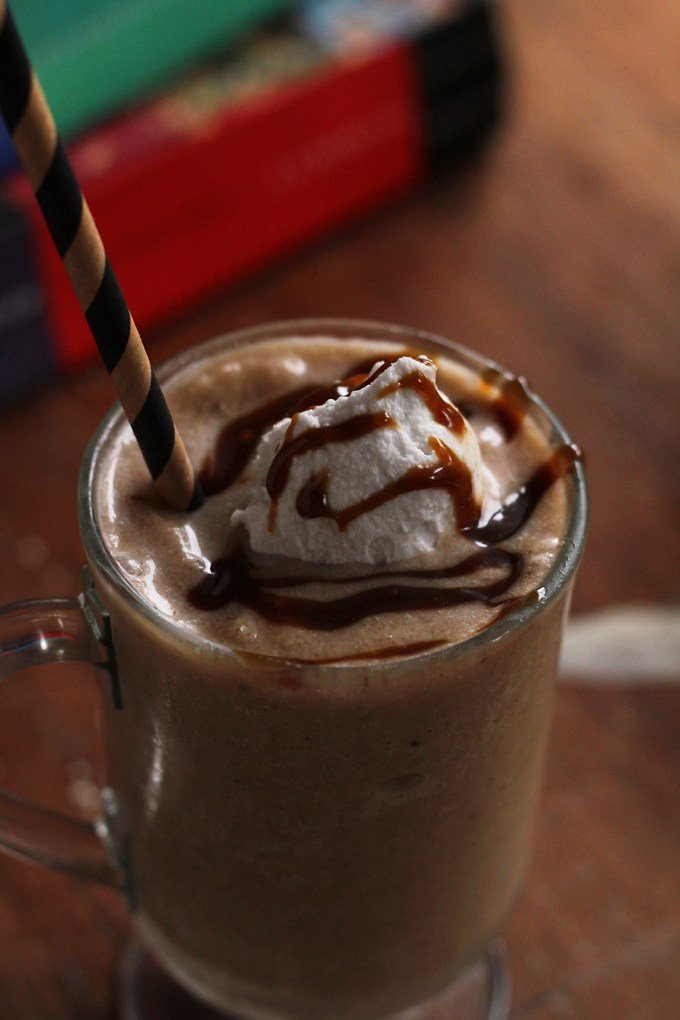 Frozen Butterbeer by Leah at Love me, Feed me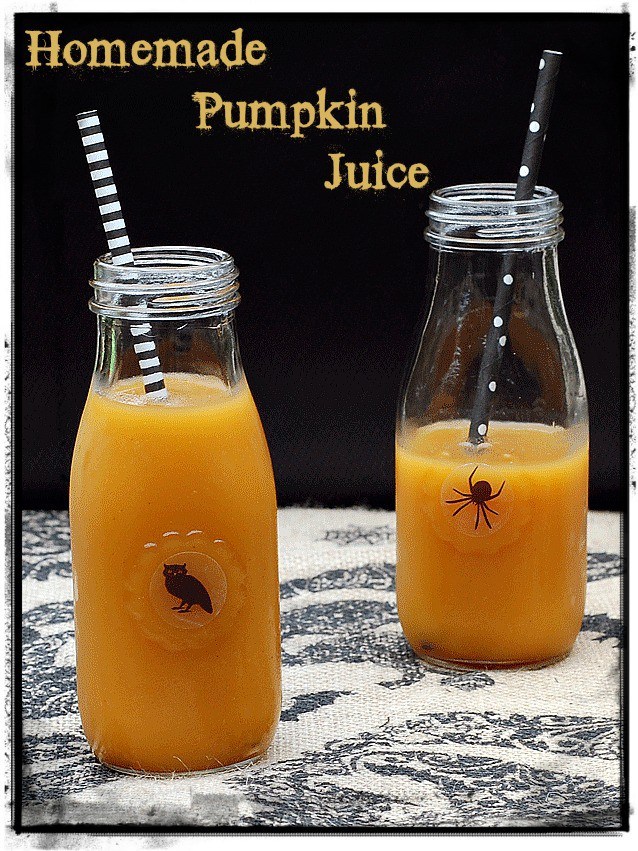 Harry Potter's Pumpkin Juice by Kathy at Healthy Slow Cooking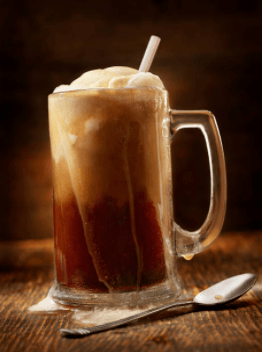 Vegan Butterbeer by Carolyn at Healthy Voyager
And to finish off this Harry Potter inspired Vegan banquet, here's our lovely Luna (ok ok she's not really Luna, she's the very Vegan Evanna Lynch) showing you 3 more delicious recipes:
Chocolate Frogs, Butterybeer and Pumpkin Pasties

Did you enjoy this post? Don't forget to pin it to share the love! Thank you! ♥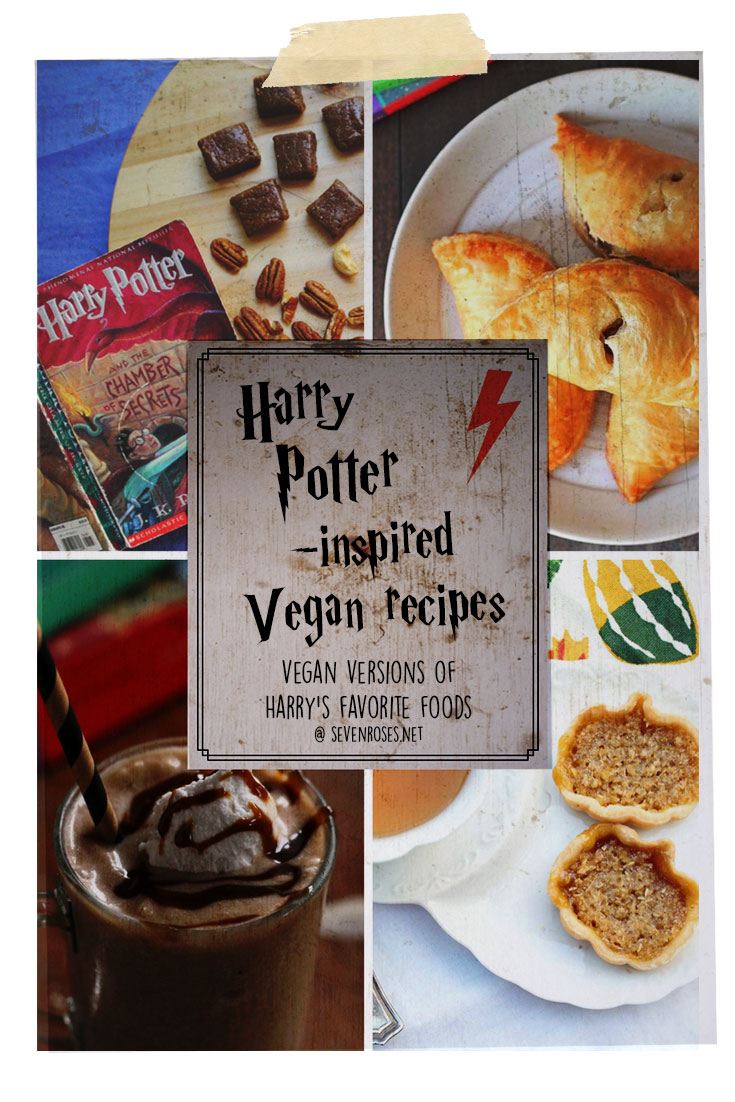 Also, do let me know in the comments which is your favorite Harry Potter book, character or food! :)