Have you decided to go Vegan and don't know where to start? Are you looking for tips to make the transition easy on you and your family? Well you've come to the right place: whether it's for ethical, health or environmental reasons, today's post will help you find out how to go Vegan with 7 amazing actionable tips.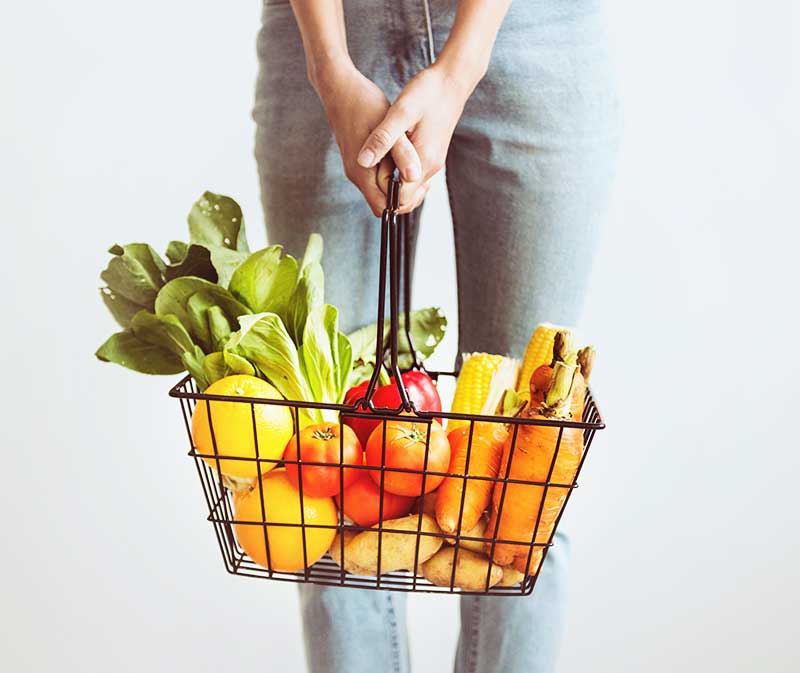 Hello my beautiful friends! Throughout our life, I'm sure we've all heard that eating more vegetables and less meat will improve your health. Due to our fast-paced style of life, we are used to eating on the go, which is, unfortunately, detrimental to our immune system.
Having the best diet plan requires a lot of time, as well as a strong will. Sometimes even that isn't enough though. That's why we are here. Whether it was a New Year's resolution or a health scare you had in a recent period, here are 7 amazing tips to jump-start your vegan diet plan.
[tweetshare tweet="How to go Vegan: 7 amazing tips to help you get started #govegan" username="sevenrosesblog"]

How to go Vegan: Transition period
For some people, starting a plant-based diet can be difficult, especially if this is the first time you're trying it. Rushing into it without preparation is a bad way to start, especially if you haven't figured out how to properly substitute all your favorite meals that you are used to cook, eat and love. You might want to check out the ultimate guide to Vegan meat substitutes while you're here!
Try incorporating food such as whole grains, nuts, beans and tofu into your everyday diet. Familiarizing with Vegan recipes, uses, and storage of vegan foods will help you get more comfortable with the new changes in food choice.
After a brief period, remove meat from your meals, and slowly decrease the consumption of eggs and dairy.
As a compensation for the proteins found in dairy and meat products include more plant-based protein sources instead.

How to go Vegan: Remember Your Motivation
Going on a diet and adopting a vegan lifestyle are two different things. Straying from your diet plan, or what is commonly known as having a "cheat day", is something which simply does not happen once you really know why you want to be a vegan.
Instead of thinking that you are giving up on something, which happens when you are on a diet, think of all the new exciting meals that you get to try. While exploring vegan cuisine, you will stumble upon various international dishes which will make you even more excited and further boost your motivation.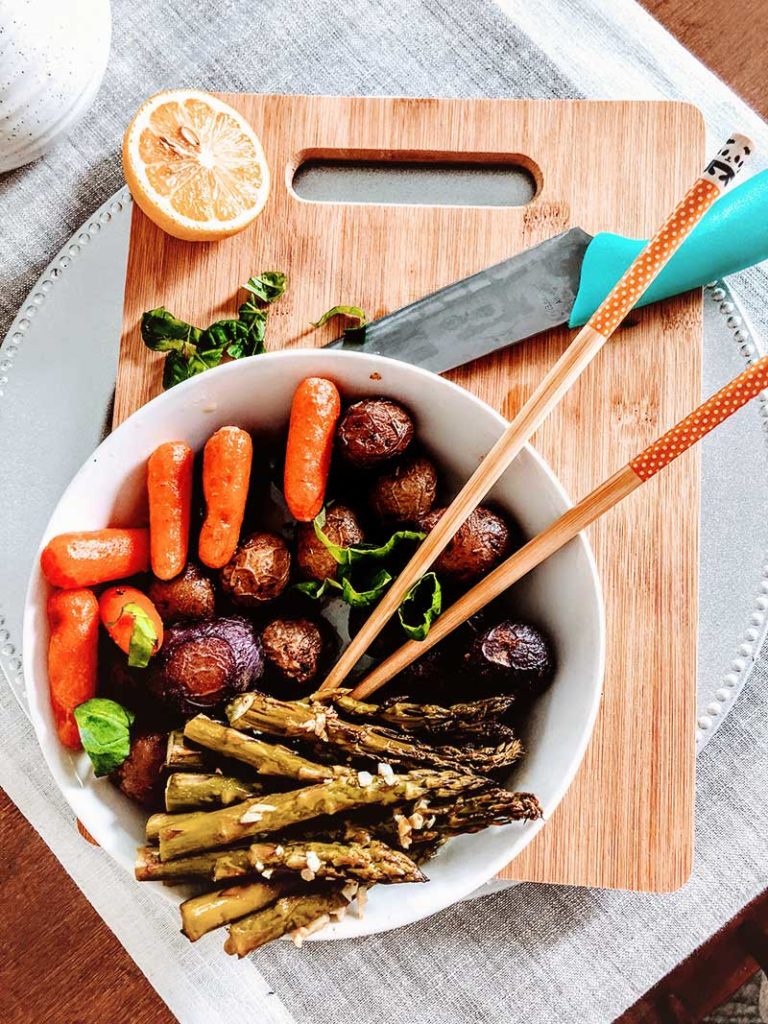 How to go Vegan: Inform and Assure Yourself
Advertising and media are doing a great job at hiding one simple truth: eating whole plant-based foods is the best and the healthiest thing you can do for yourself and the environment. Being educated about it helps you not to question your new lifestyle.
An article published by a UK magazine, The Independent, about a study by Oxford University, states that by cutting on meat and dairy products you can reduce your carbon footprint by up to 73% percent. Whether your motivations for going vegan are environmental or not, this is something you should keep in your mind.
Articles and documentaries like these will motivate you and make you remember why you're doing this.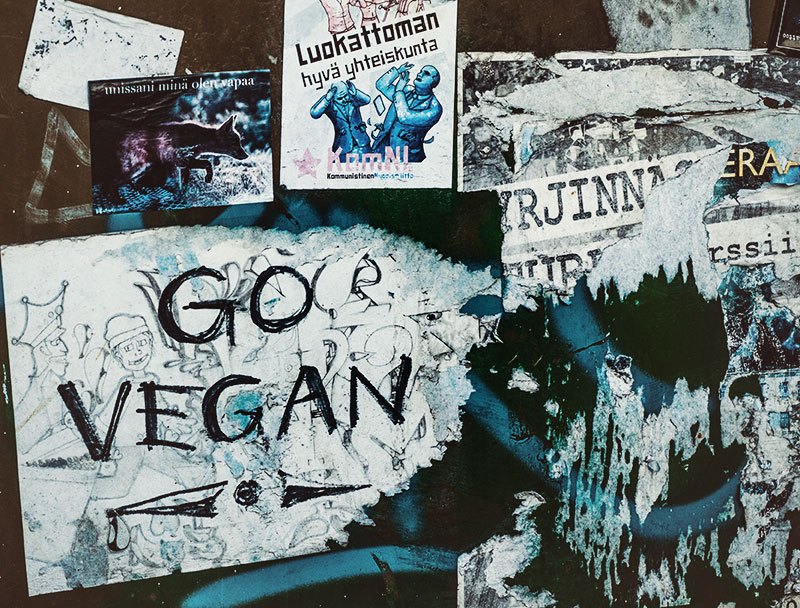 How to go Vegan: Eat in Bunches
Being on a plant-based diet means that you'll be eating less calorically dense food. This may seem like a bad thing, but the truth to the matter is that you have no limitations on how much you eat. Now you can't say that you've never dreamt of that!
Quinoa, baked potatoes, fresh fruit, and salads are foods which intake you need to increase in order to compensate for the lack of other products. Over time, your body will get used to these amounts.

An average person requires at least 2000 calories per day. Use a food calculator or consult your physician if you are not sure about the number of calories and nutrients you consume daily.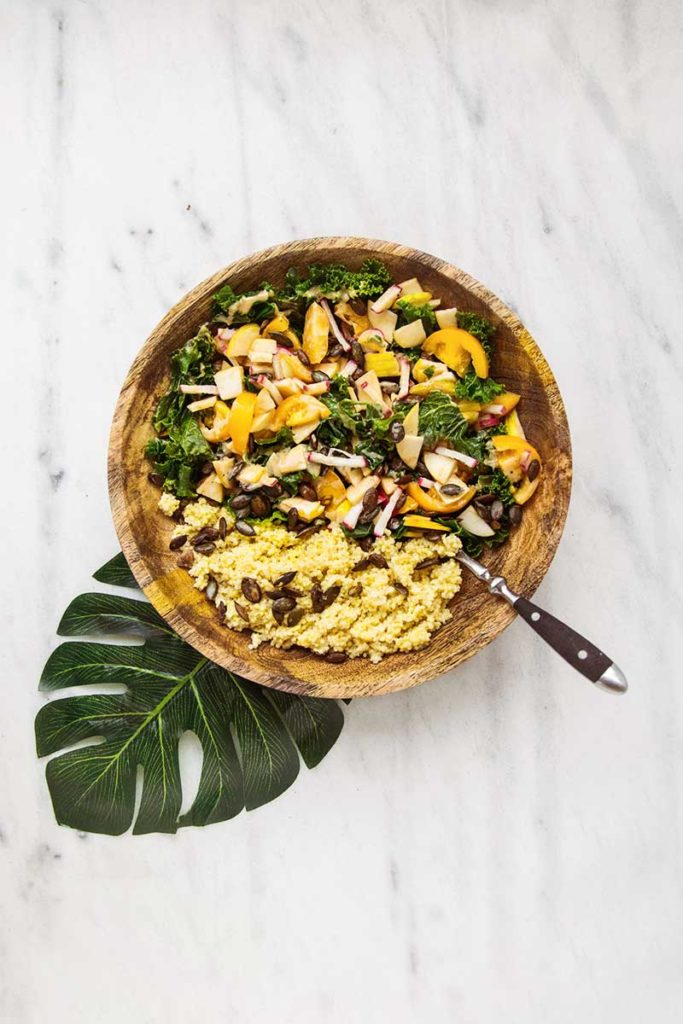 How to go Vegan: Share Your Experience
Trying to stay on course and achieving your goals of devoting to veganism completely can be difficult, especially if you are on your own. Having someone to disclose your struggles and successes to can be a source of motivation to feed of.
Connecting with people who share the same objectives as you do is very easy today. You have numerous forums and vegan groups on Instagram, Facebook, Twitter and Pinterest where people from all across the world share their experiences, recipes and useful tips.
If it seems difficult for you to stay in this, remember you are not alone. Also check out this "Vegan friends" article, from Cruelty-free lifestyle.org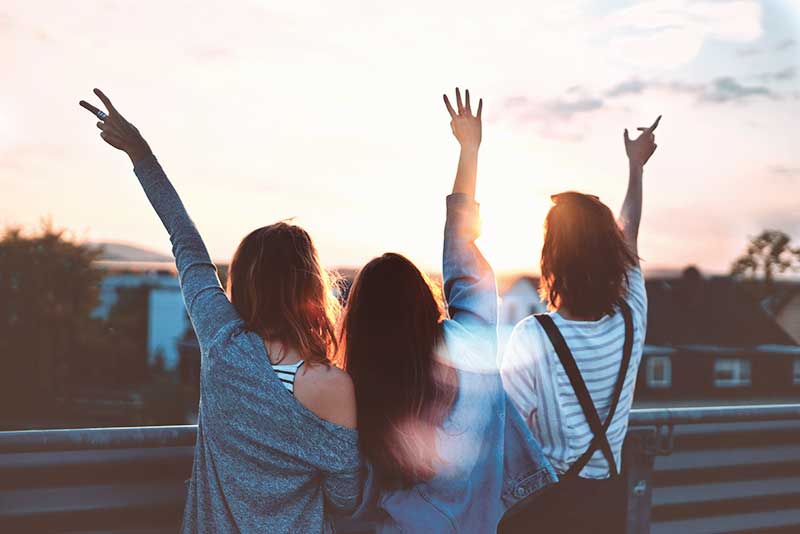 How to go Vegan: Plant-based Breakfast Is the Beginning
Veganizing your breakfast is the first and the most important step in starting a vegan diet. It is also the easiest one to do. Starting your day off with something uplifting while also energizing yourself makes all the difference in the world.
Plant-based food such as chia pudding is very good for improving memory or perhaps an oatmeal topped with some fruit and a smoothie can lift your spirit. If you are looking for something more savory, tofu scramble with potatoes or avocado toast should do you decent justice.
Here are some vegan breakfast ideas that you may find appealing.
After a while, you should feel confident enough to import vegan food into your lunch, and afterward into your dinner. This is why the emphasis is often on breakfast.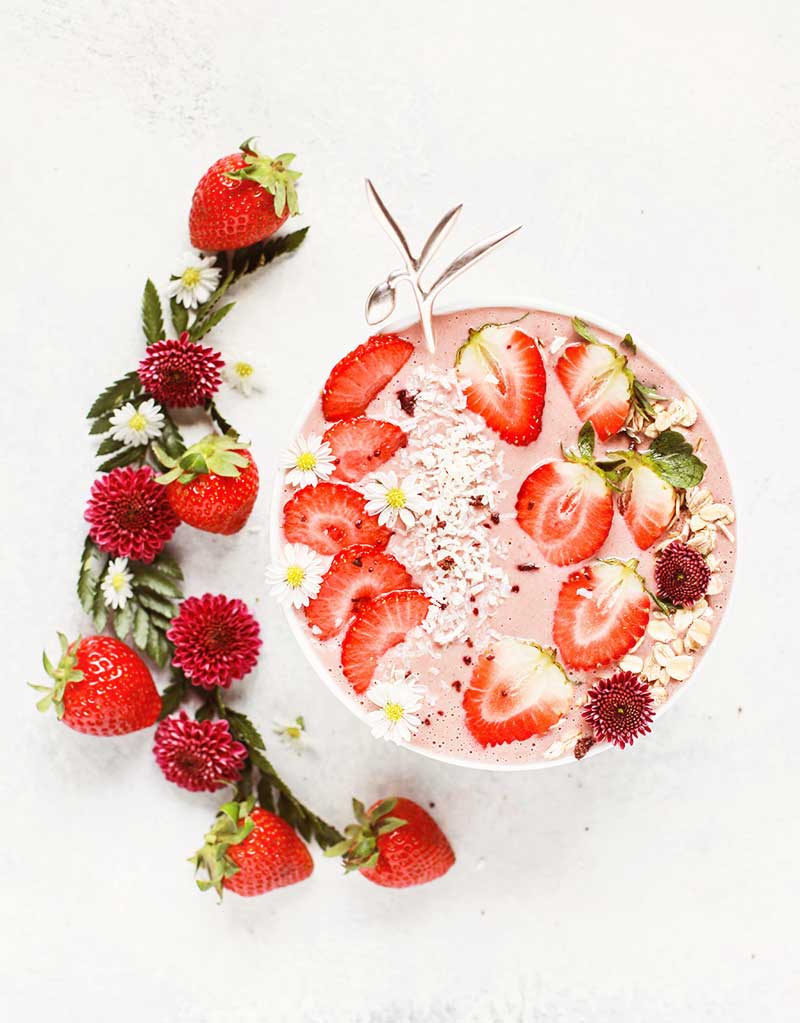 How to go Vegan: Always Be Prepared
While on the road or better say, out of your everyday environment, it is easy to revert to your old habits of eating fast food and animal-based products. This is why being prepared for situations like these is super important.
Your choices are either having your stomach full before leaving or bringing along your favorite snacks. In that case having fruits, nuts and energy bars is a nice way to keep you full, but if you are looking for a decent meal, rice salads and whole-wheat sandwiches are a way to go.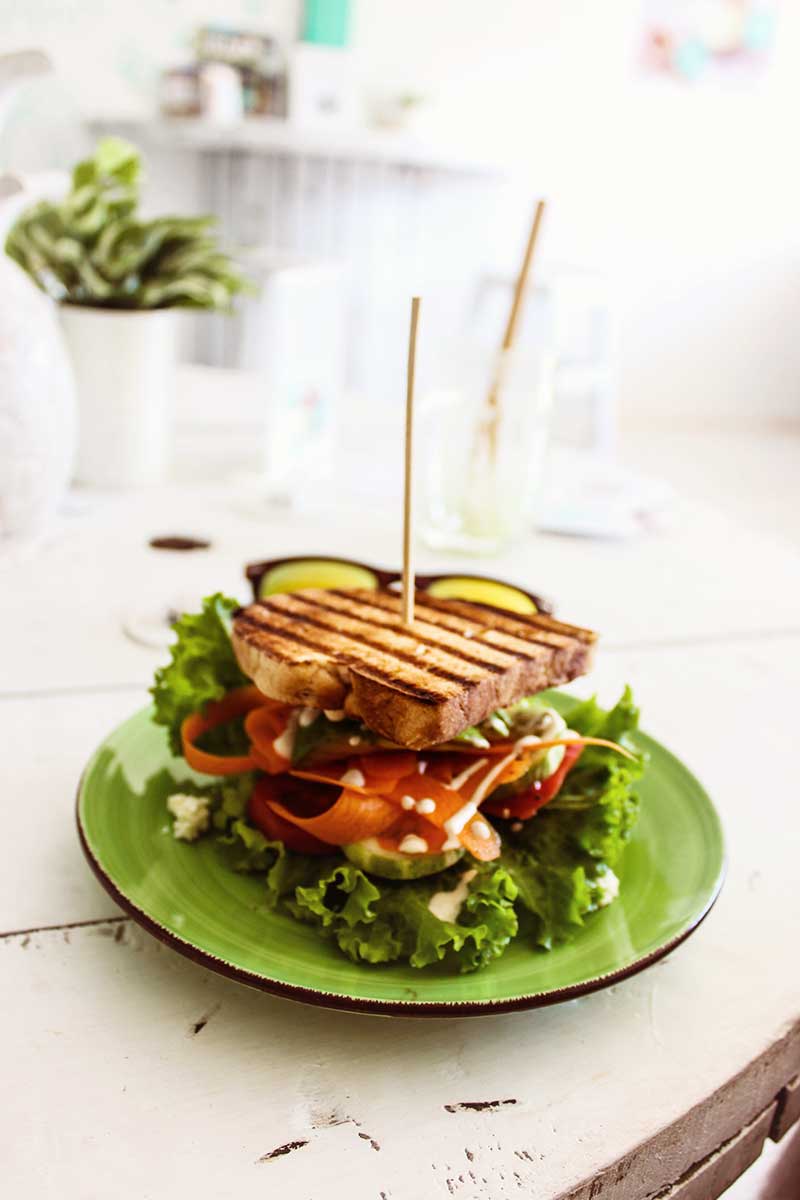 Conclusion
Reasons for going Vegan can range from health to ethical reasons, from quick weight loss to environmental preservation, and while everyone goes through the same obstacles, everyone tackles them in their own way. It is important to stay high on your motivations and feed of them as often as you can. Countless examples have shown that a gentler approach results in a more sustainable diet, so taking the small steps outlined in this article are of great importance when it comes to becoming Vegan.

If you have any questions, doubts or just want an extra motivational boost, leave me a comment and I'll be happy to get back to you with all the help you need :-)
Also don't forget to pin this post to share the love ♥
I wish you a love-filled day xoxo