These are best Vegan movie night munchies for GoT season 8: whether you root for the dragons, the good guys or the villains, make this a memorable night.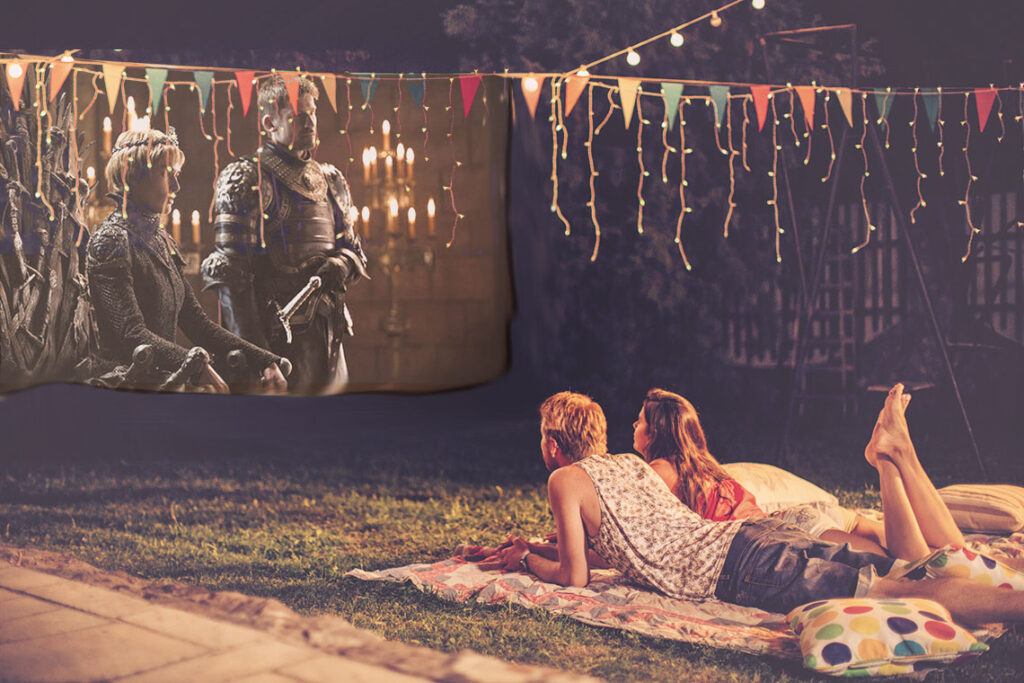 Oh yes my beautiful friends, the wait is almost over: just like #winteriscoming, Game of Thrones season 8 is coming as well and I'm so looking forward to it! But to do things the proper way, you'll need the best Vegan movie night munchies to make this a memorable première.
When you think of movie night, chances are you'd only think of grabbing a packet of microwave popcorn or a bag of chips. But do you know how many creative ways there are to make movie night munchies? Also, don't stop there, with these easy and delicious movie night recipes you can really make some unique snacks.
It will be fun to prepare some special foods while the anticipation rises :)
So, with the help of some talented FindingVegan fellow bloggers, I've gathered the most delicious, most scrumptious, most incredibly Vegan movie night munchies to celebrate the arrival of Game of Thrones season 8. Beware, these might not be your healthiest choices, this is fun food at its best.
Copyright of the images used belong to their owners and are linked with each recipe: I invite you to visit their sites, leave a comment and give these recipes a try. Be sure to scroll all the way to the end so you don't miss any of these great recipes. And don't forget to pin your favorites as you go!
Without further ado, let's jump right into the best movie night munchies, shall we? But don't forget to let me know in the comment section who do you think will sit on the Iron throne at the end of the season ;)
….I hope it will be Jon, Tyrion or Arya :-P
Best Vegan movie night munchies: Popcorn ♡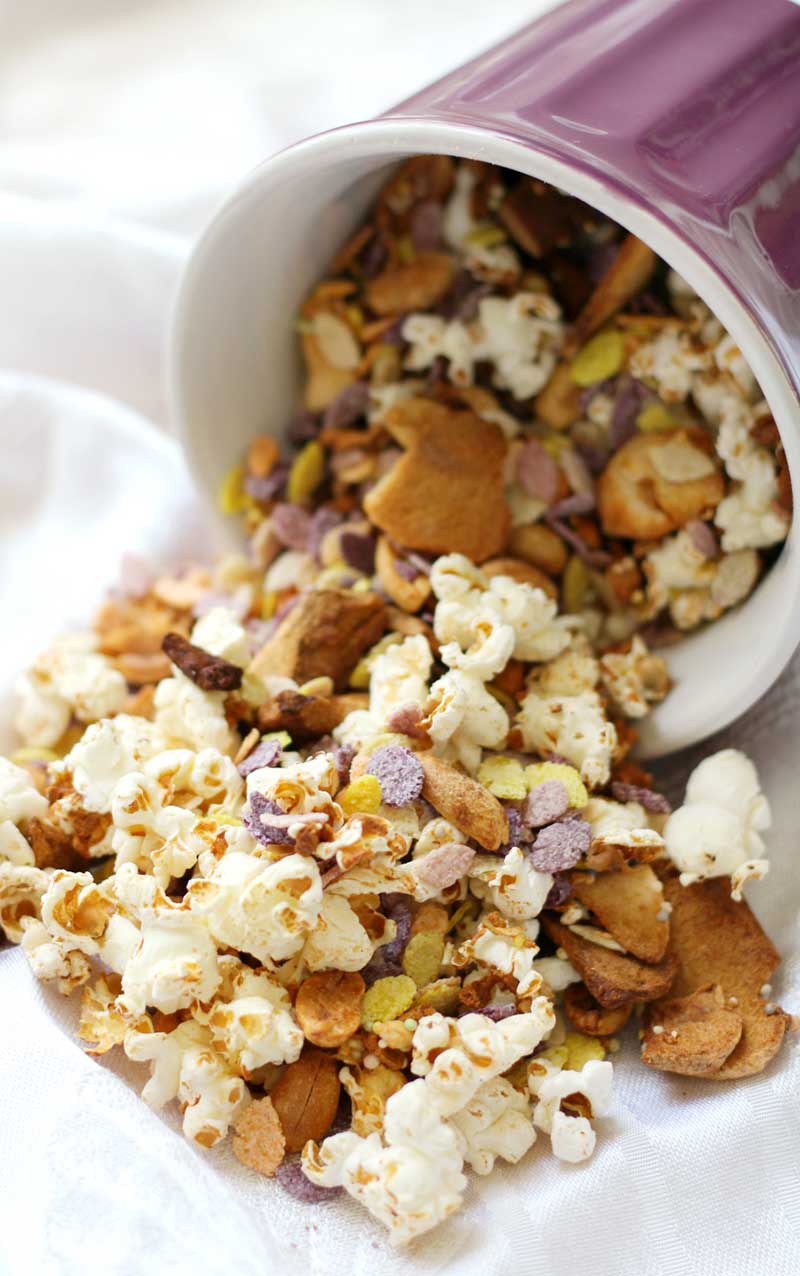 Circus Popcorn at Strength and Sunshine: A healthier snack mix that the kids will love and will have fun making! A gluten-free, vegan, easy recipe for Circus Popcorn! Loaded with allergy-free Rainbow Rocks, sprinkles. peanuts, apple, and of course, fresh popcorn, all baked in the oven! Perfect for any kid-friendly party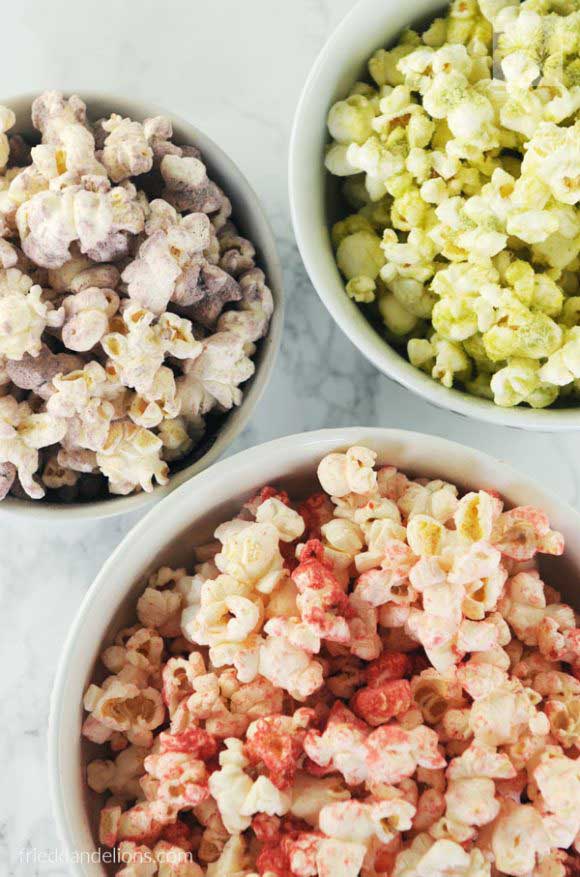 Rainbow Popcorn at Fired Dandelions: this gorgeous Rainbow Popcorn is sure to be a hit with the kiddos in your life….both young and old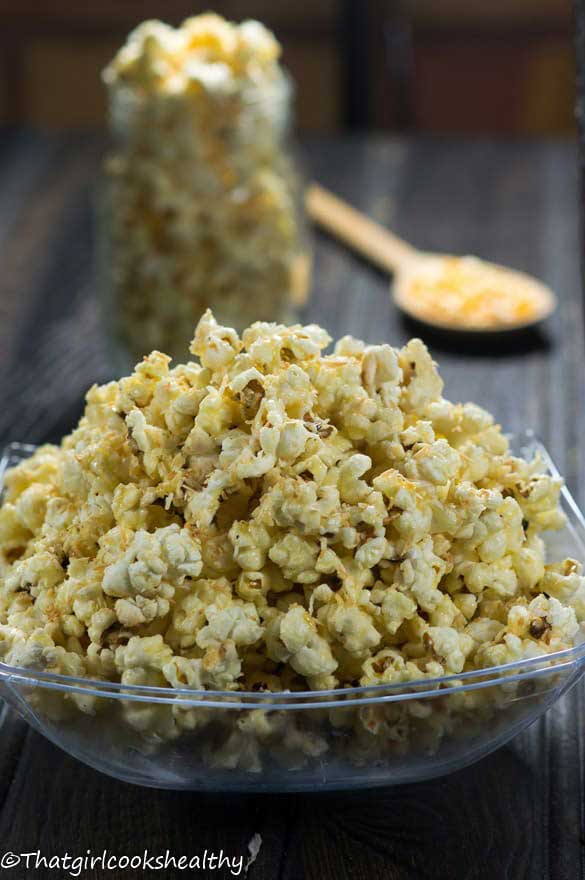 Toasted coconut popcorn at That Girl Cooks Healthy: this appetiser is great for kids and family alike to prepare in a matter of minutes and nibble on during movies or game time.

VEGAN CHEESE POPCORN at Vegan Family Recipes: a super quick, easy, and healthy vegan cheese popcorn recipe that makes a perfect snack for kids and adults!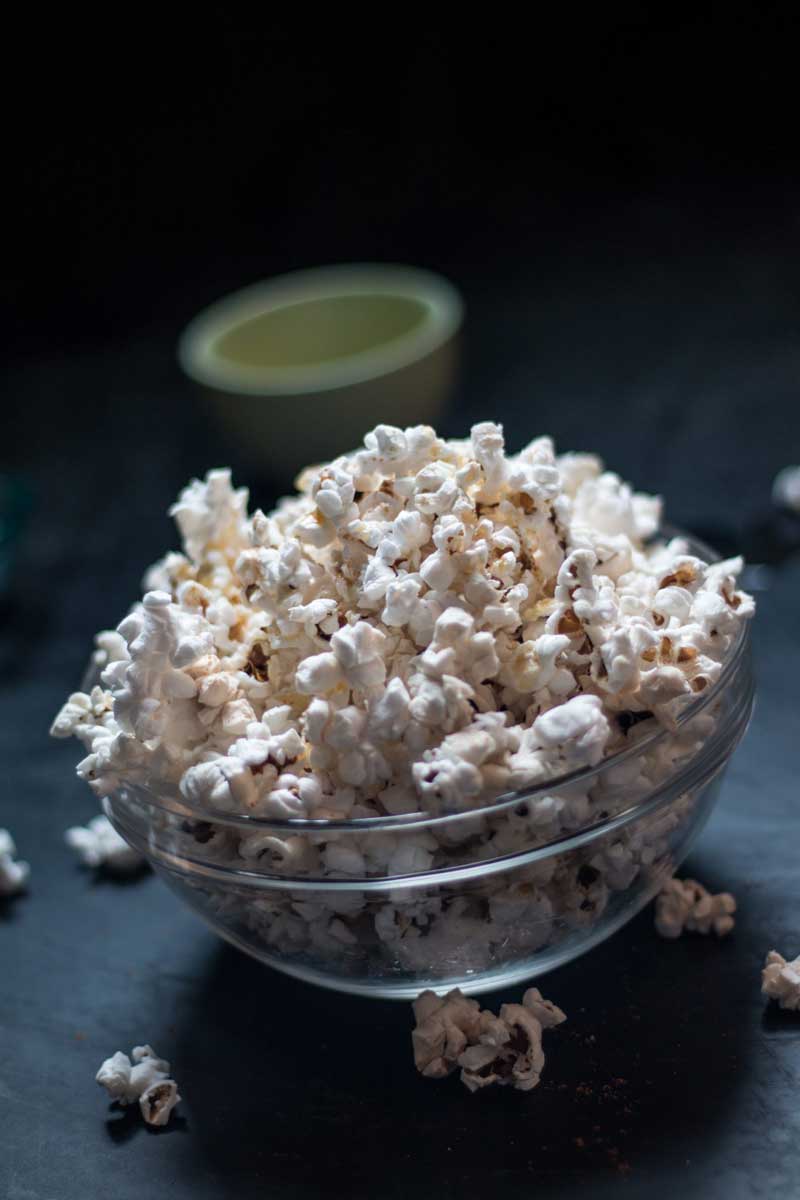 JALAPEÑO BUTTERED POPCORN at The Nut-Free Vegan: A quick and spicy popcorn snack, perfect for movie time.
Best Vegan movie night munchies: Nachos ♡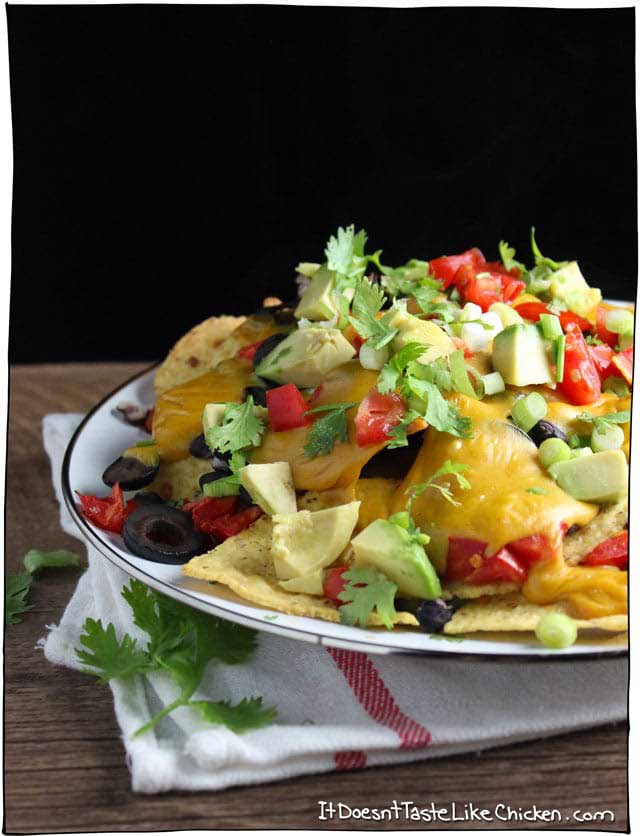 LOADED VEGAN NACHOS at It doesn't taste like chicken: The best damn loaded vegan nachos from here to Timbuktu! Homemade vegan nacho cheese only takes 15 minutes to make, then just load up the tortilla chips will all the best toppings! So easy.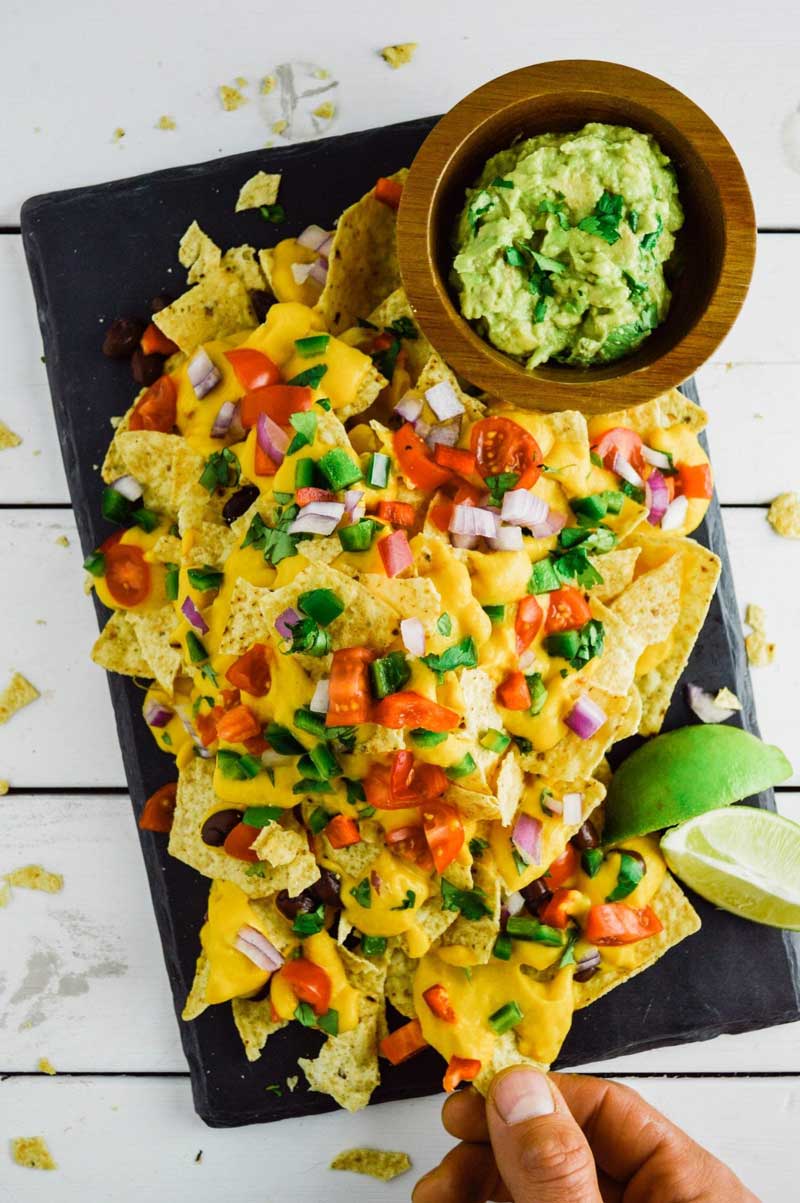 Loaded Nachos at Plant-based Scotty: bust out the Corona, kick up your feet and dig into this cheesy, nacho deliciousness
WAFFLE FRY NACHOS WITH VEGAN QUESO at The Curious Chickpea: these waffle fry nachos are smothered in an easy homemade vegan queso and topped with fresh pico de gallo, sour cream, and avocado for a delicious gluten free snack or meal
Spicy Lentil Vegan Nachos Supreme at Yup, it's Vegan!: a template to make your own vegan nachos, complete with an amazing homemade "queso". Use taco-spiced lentils, homemade soyrizo, or other beans/protein of choice for a tasty and filling side or meal. Prep and cook time includes the vegan nacho cheese sauce.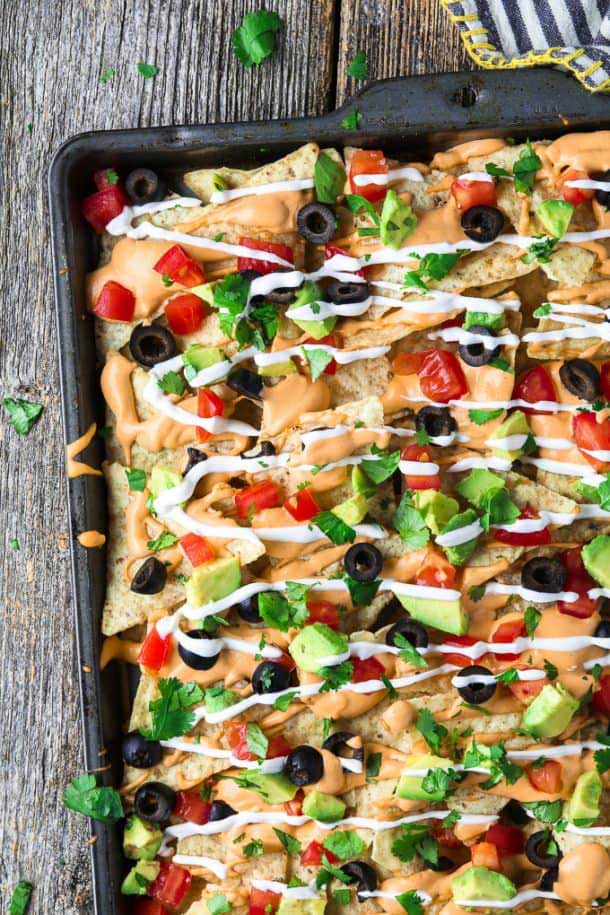 Fully Loaded Vegan Nachos at Vegan Huggs: always a hit with a hungry crowd! The combination of crispy tortilla chips, melted nacho cheese, tangy sour cream, and fresh toppings will make them disappear fast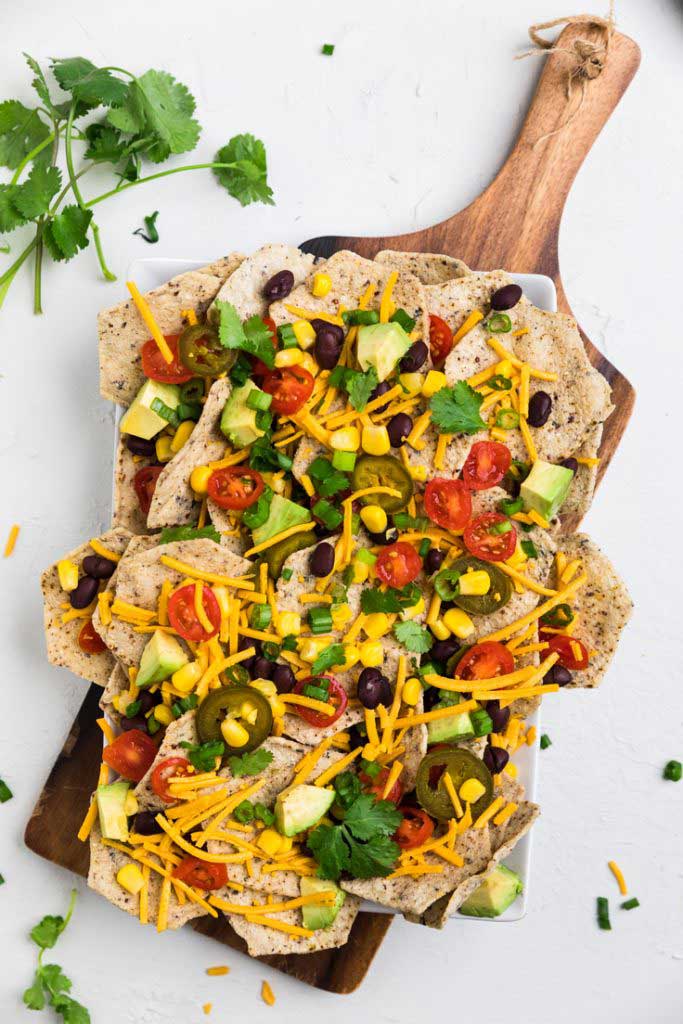 Dairy Free Nachos at Make It Dairy Free: the perfect dish for snacking, dinner, game day and more! Completely vegan nachos recipe too! Plus, gluten free! It's the best nachos recipe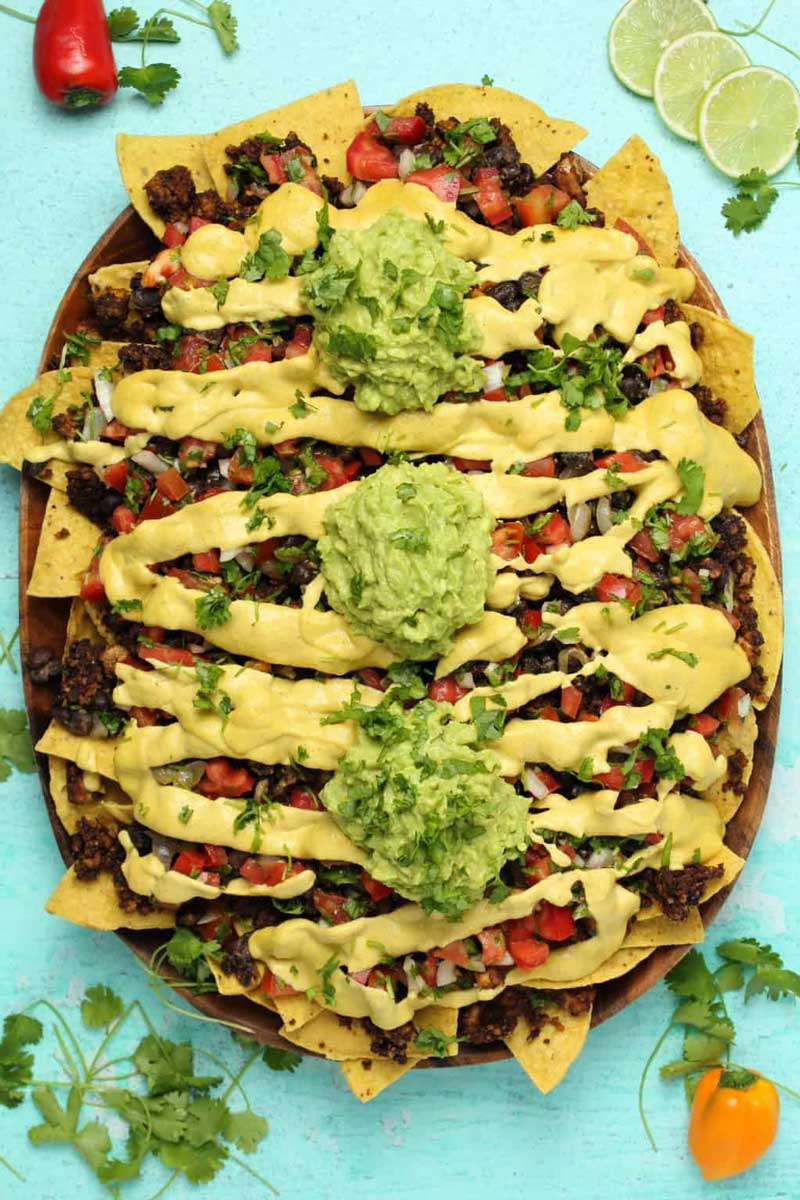 Vegan nachos at Loving it Vegan: loaded with vegan taco meat, black beans, pico de gallo, vegan nacho cheese and guacamole. Ultra-cheesy, spicy and fully loaded, better than a restaurant!
Best Vegan movie night munchies: Dips ♡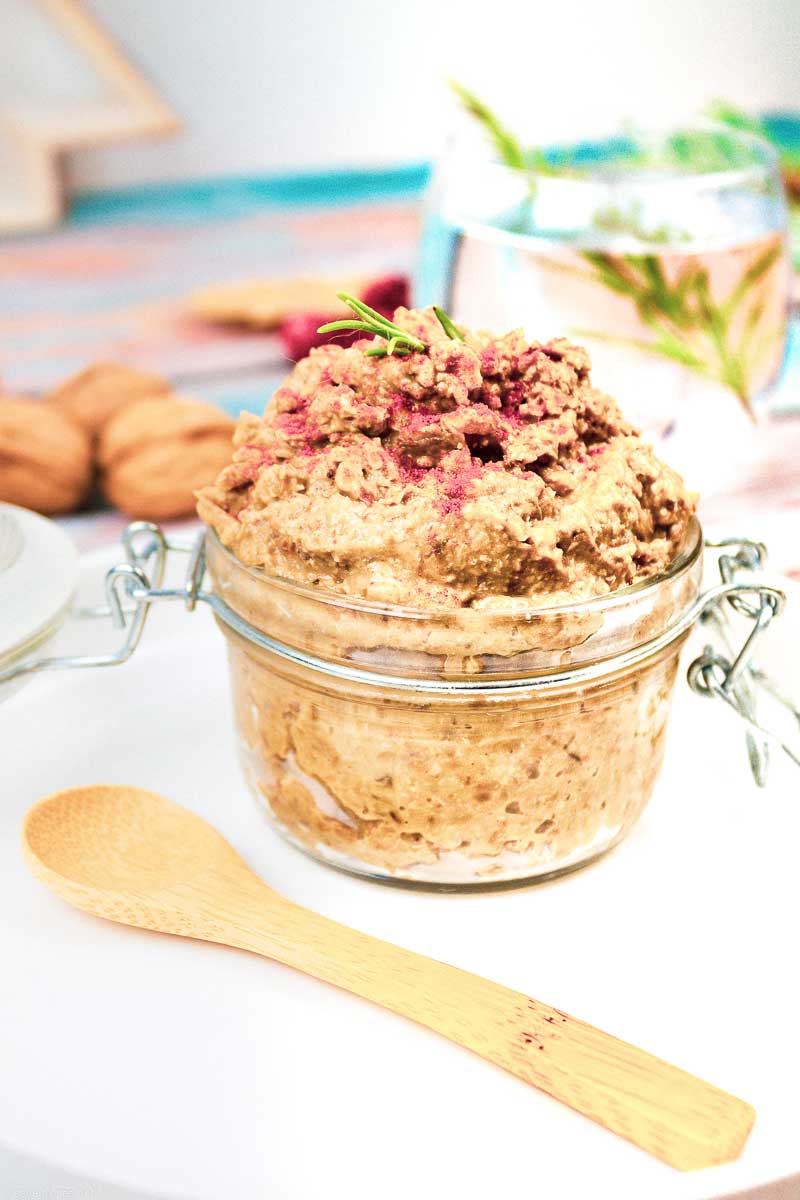 Lentil and walnut holiday dip – Vegan rillettes at Seven Roses: this savoury Lentil and walnut holiday dip – a Vegan version of french rillettes – is a seasonal recipe that will be perfect for your holiday table.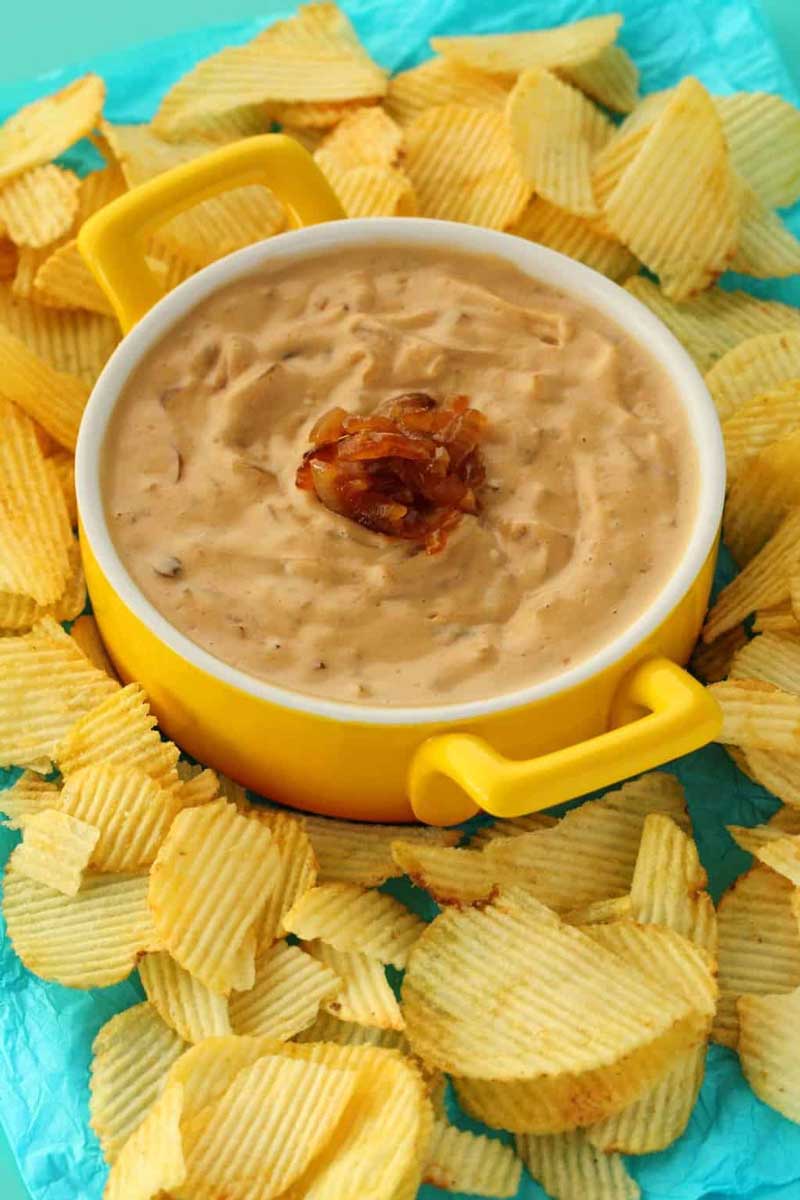 Smoky, caramelized vegan onion dip at Loving it Vegan: this fabulously creamy, textured dip is super easy to make, rich in flavor and simply divine with chips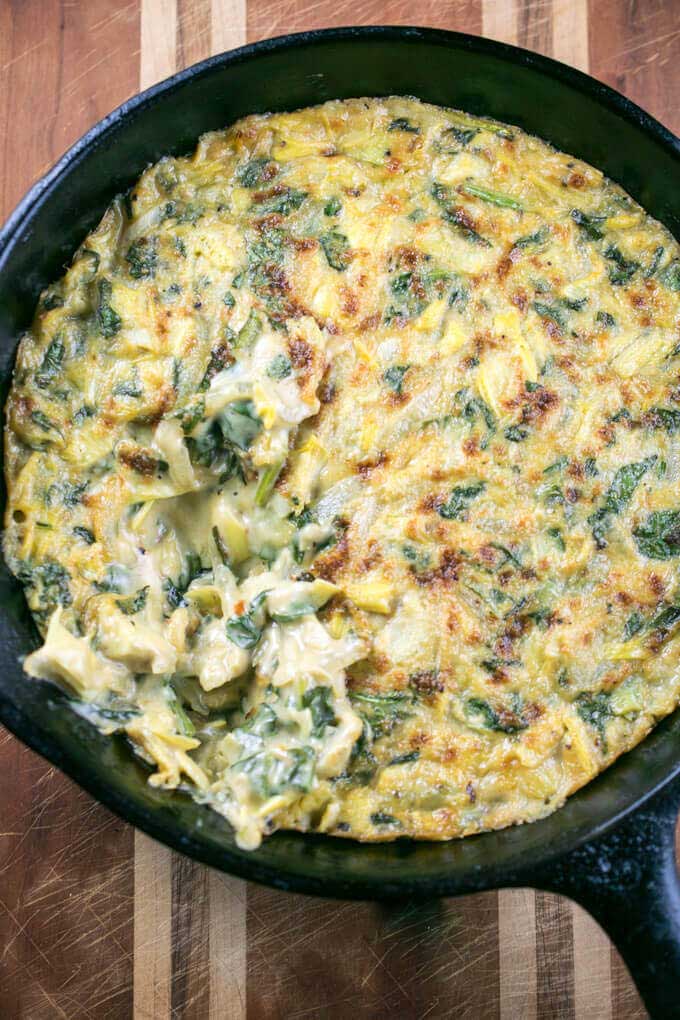 Vegan Spinach Artichoke Dip at Yup, it's Vegan!: a creamy and delicious baked vegan spinach artichoke dip, served warm from the oven and made from scratch with no processed substitutes.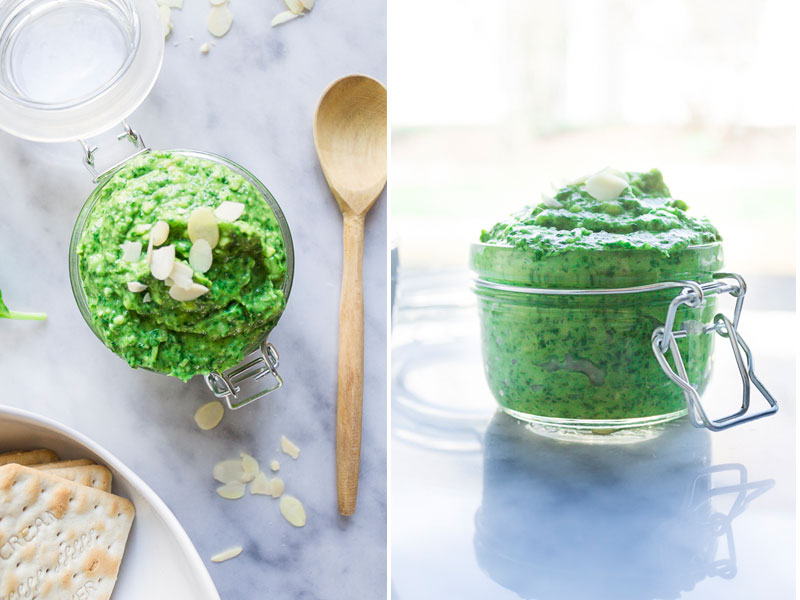 Green Goddess Spinach Pesto to glow from within at Seven Roses: this creamy, tasty, inexpensive and versatile pesto can be made in under 5 minutes and goes well with just about everything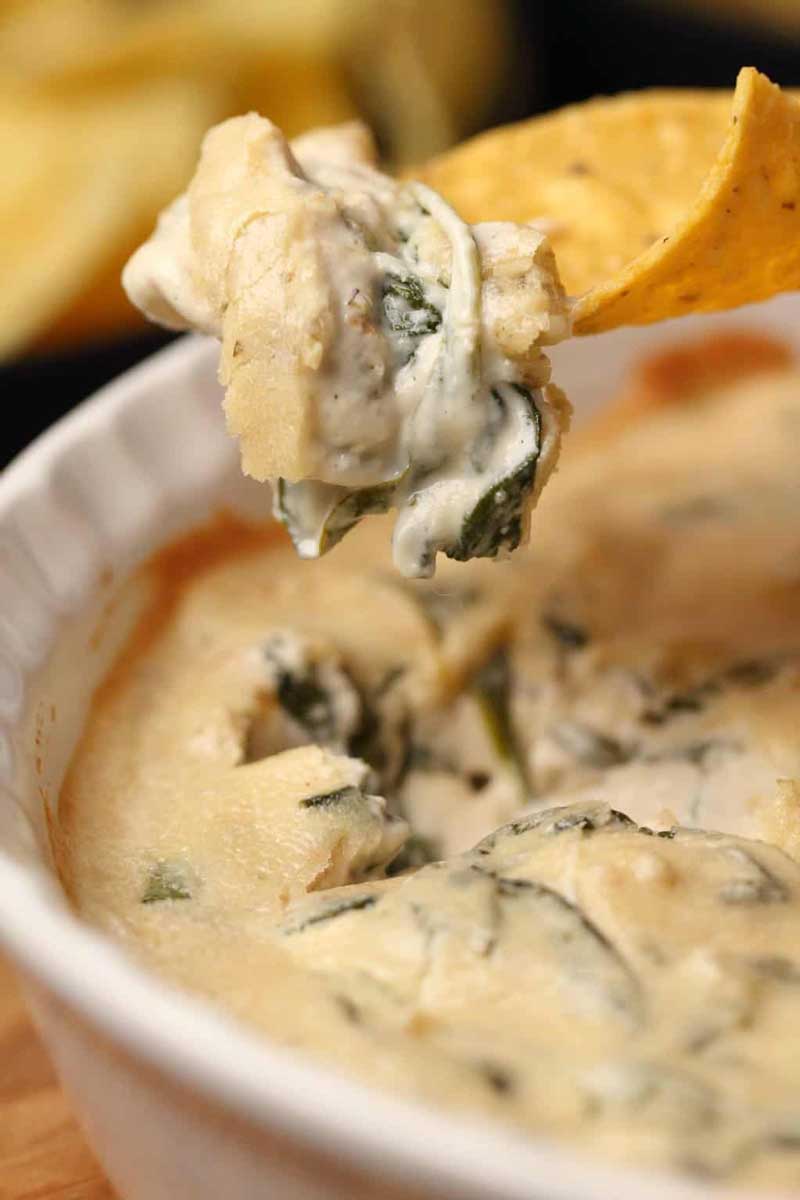 Vegan Spinach Artichoke Dip at Loving it Vegan: this deliciously creamy and cheesy baked dip is simple to make with spectacular results. Great for a party

Yummy White Bean and Garlic Dip with lemon and chives at Seven Roses: this dip can be thrown together in 10 minutes (no joke!), and it's super easy to prepare. Serve it with seasoned crackers, and it also pairs beautifully with sliced fresh cucumber, too!
Best Vegan movie night munchies: Antipasti platters ♡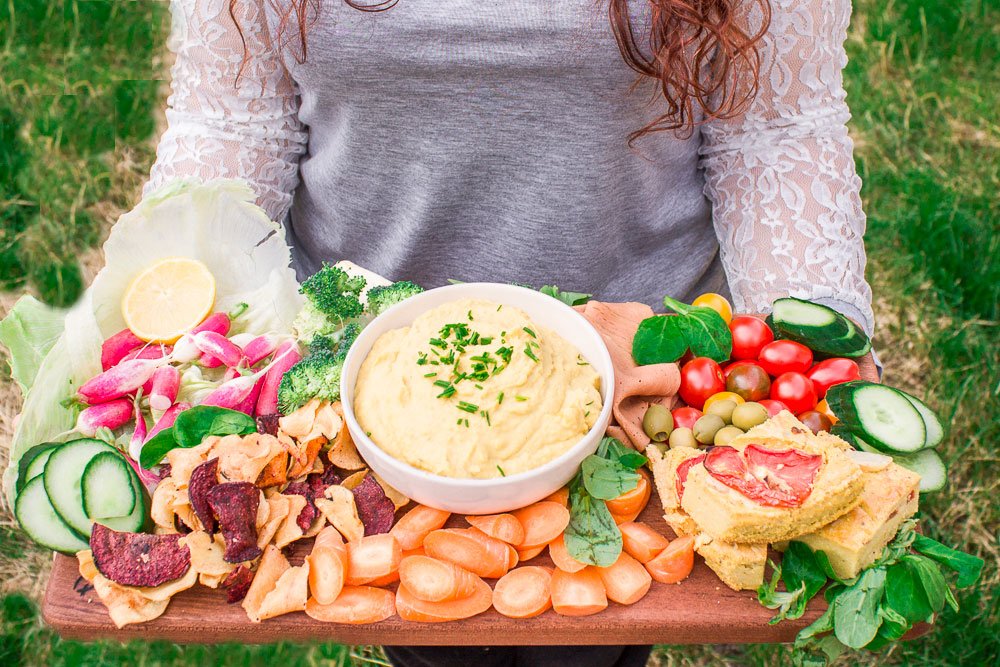 How to make a Vegan antipasto platter at Seven Roses: If you're looking for a really easy and fun entertaining idea, learn how to make a Vegan antipasto platter that everybody will enjoy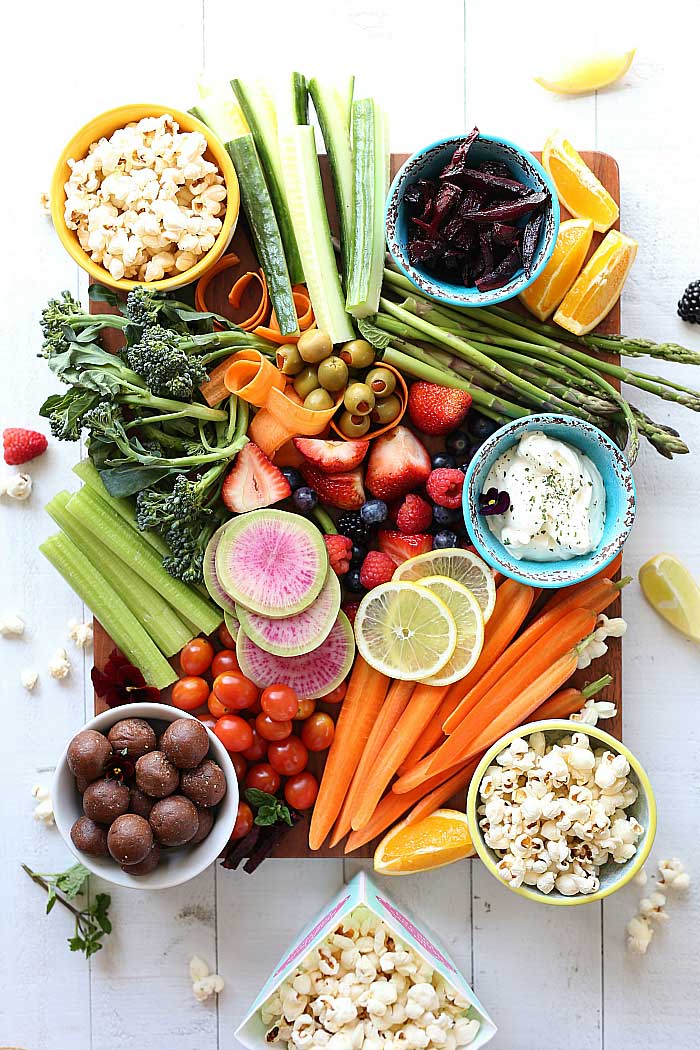 HEALTHY SNACKS PARTY PLATTER at Delightful Mom Food: Get the best tips on how to make a healthy snack tray with wholesome, vegan-friendly and gluten-free ingredients! If it's a birthday party, after school snack time, or a get together with friends, this party platter has you covered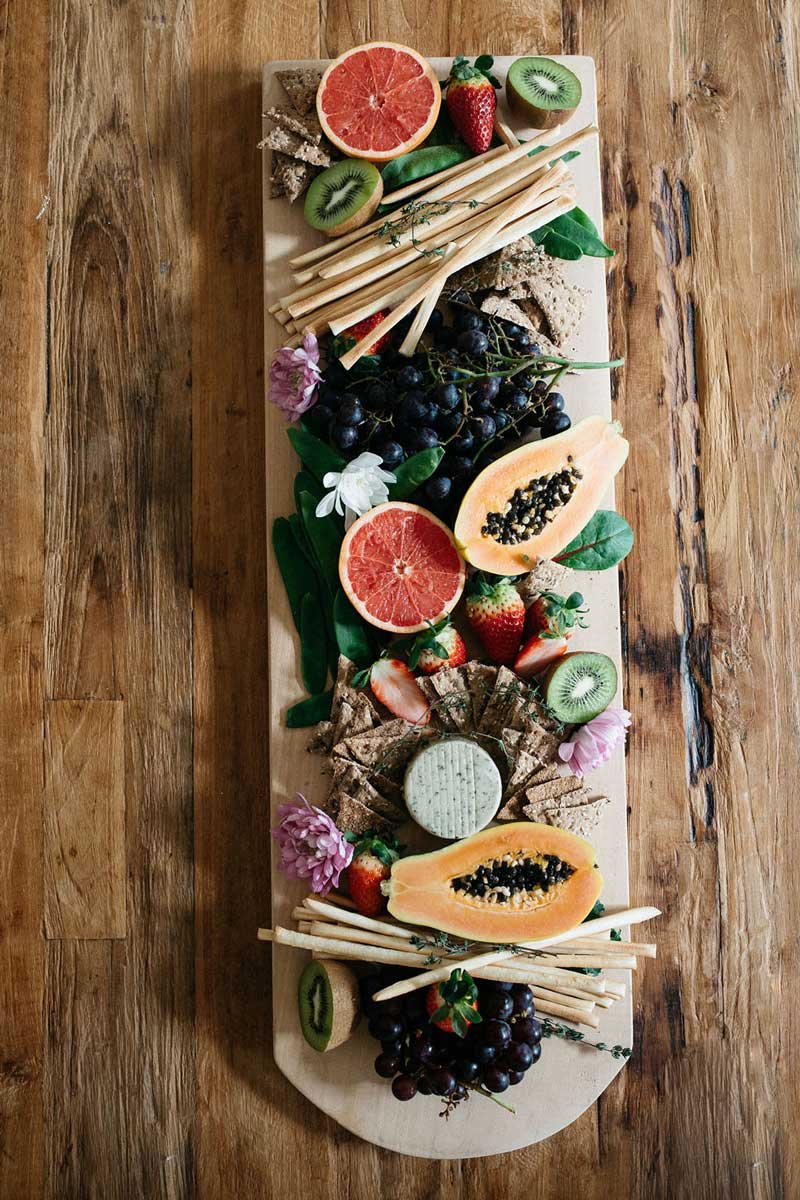 VEGAN GRAZING PLATTER at WHEN SWEET BECOMES HEALTHY: following this step-by-step guide will help you to create a colourful, seasonal vegetable vegan grazing platter (or crudite like the French would say).
Best Vegan movie night munchies: Snacks & chips ♡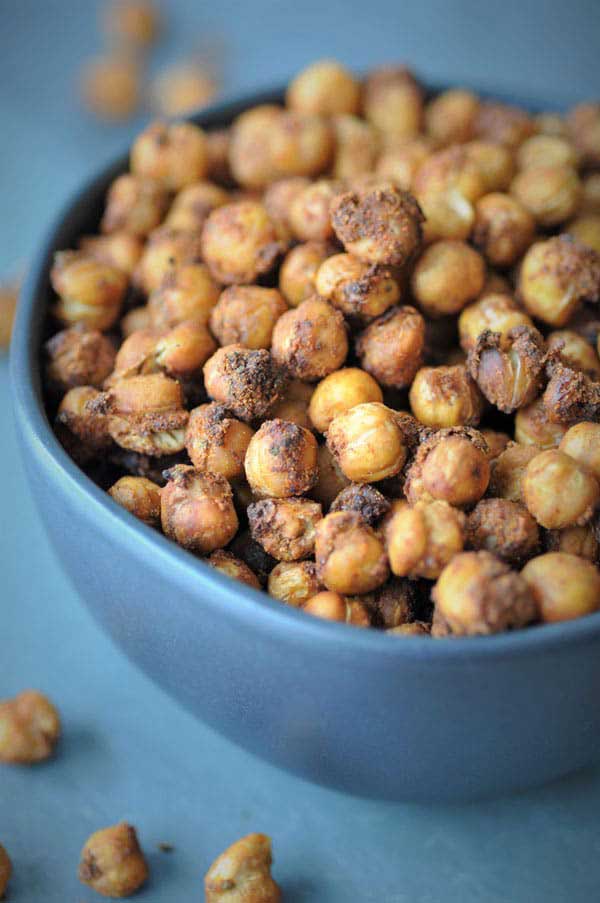 SPICY, CRUNCHY, ROASTED CHICKPEA SNACKS at Veganosity: crunchy, spicy, savory, and salty roasted chickpeas! A healthy and delicious snack.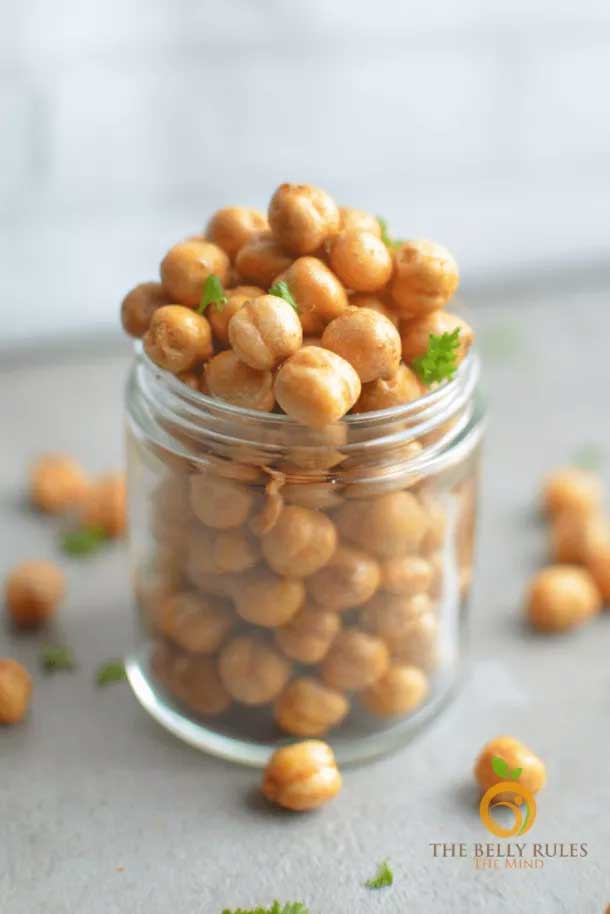 Air Fried Spicy Roasted Chickpeas at The Belly Rules the Mind: a delicious, easy appetizer for entertaining and are perfect for homemade gifts. They're absolutely addicting!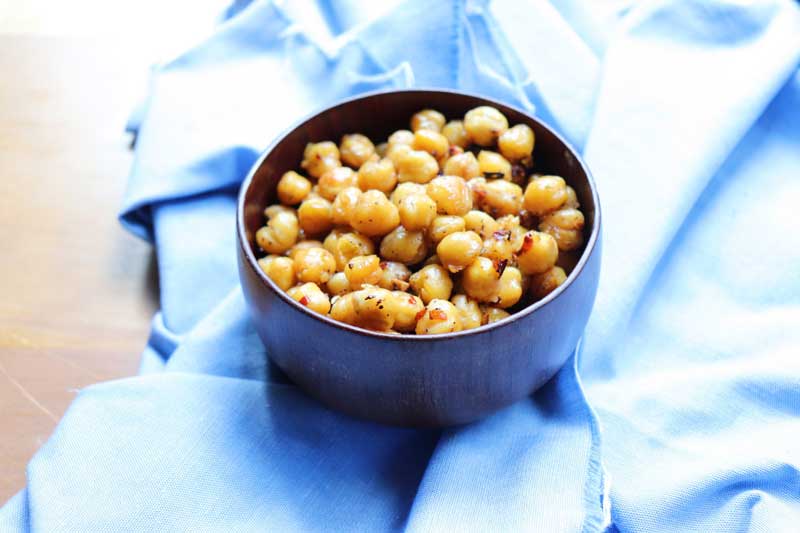 Spicy Garlic Roasted Chickpea Snacks at Very Vegan Val: still a little warm from the oven. On the outside they're hard and crispy. On the inside, this snack becomes soft, so it just melts in your mouth.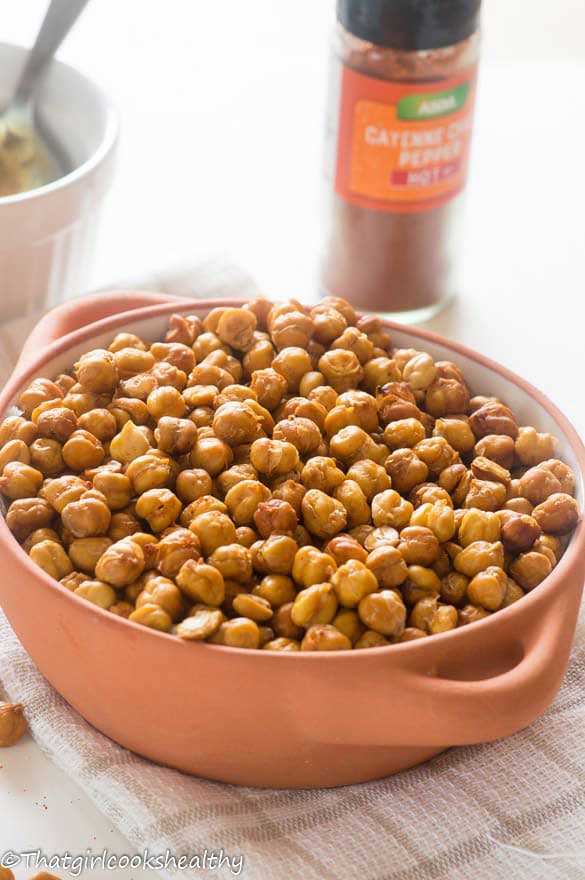 Oven roasted cayenne chickpeas at That Girl Cooks Healthy: little balls of chickpeas boiled and baked in the oven to a crispy crunch then seasoned with cayenne pepper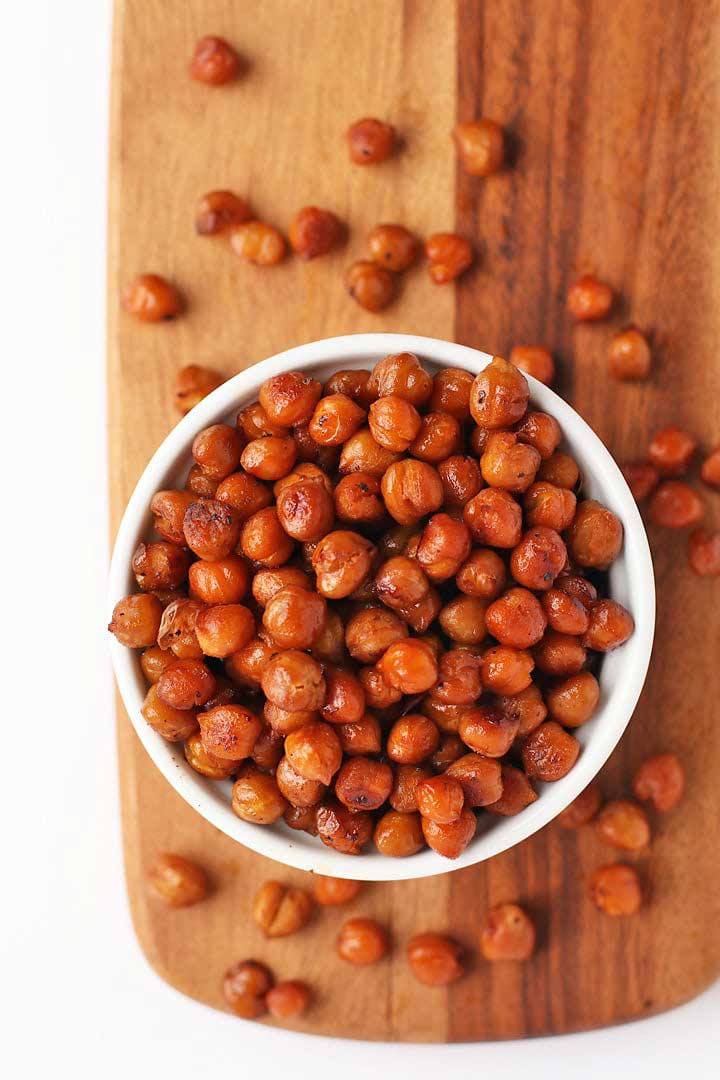 Bacon Flavored Roasted Chickpeas at My Darling Vegan: enjoy these vegan Bacon Flavored Roasted Chickpeas anytime of day, as a snack or to top on your favorite soups and salads.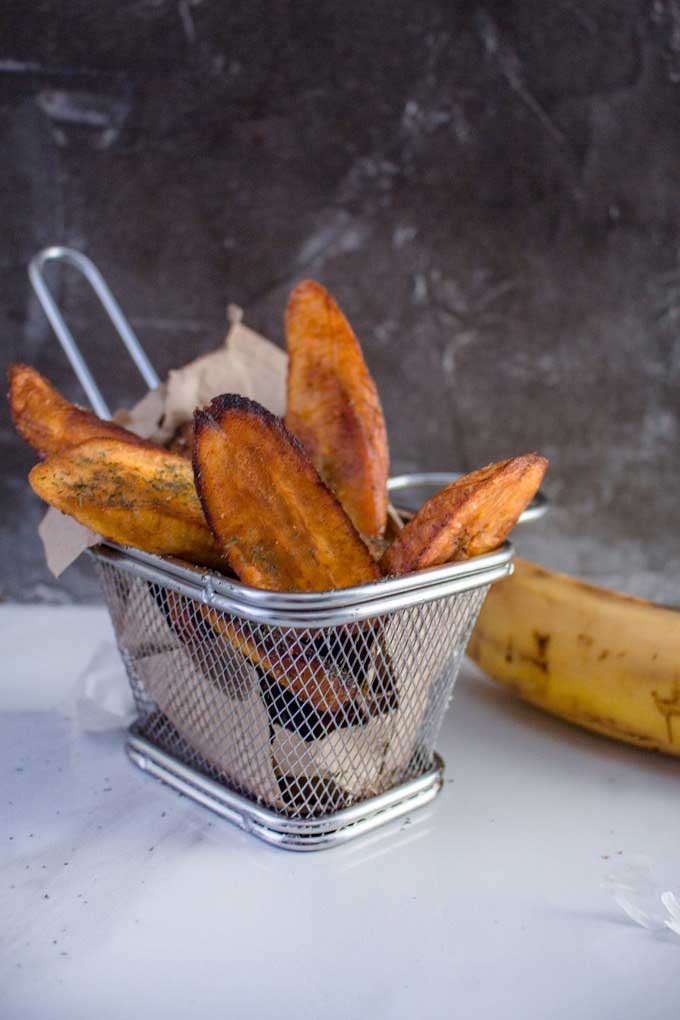 Whole30 Plantain Chips at Broke Foodies: this simple finger food recipe is the perfect balance between sweet and salty. It's ready in minutes and requires only a few ingredients.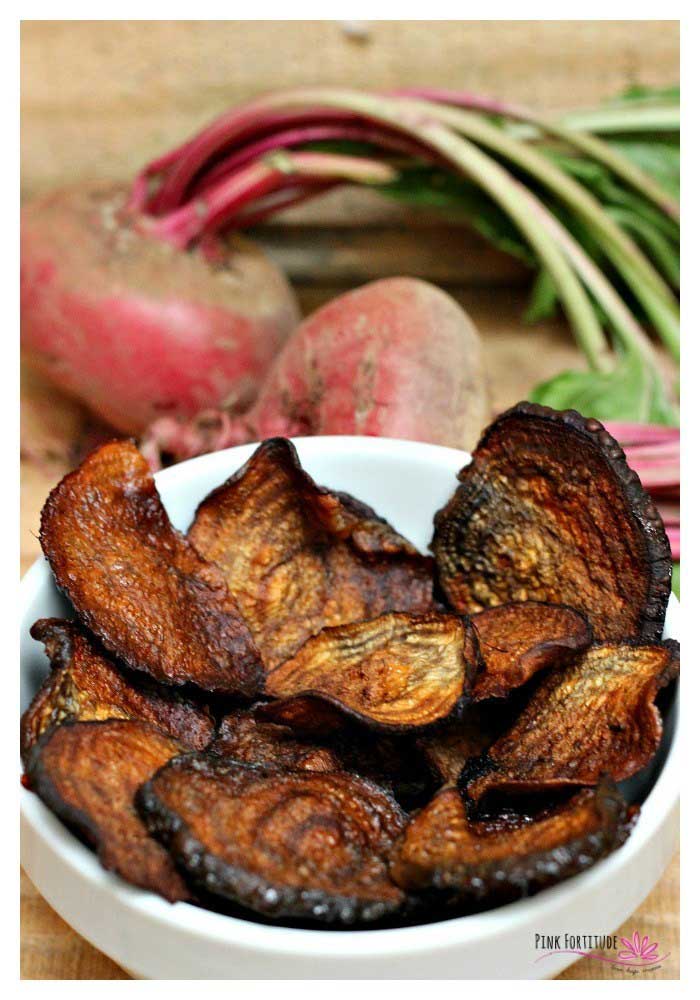 Oven Baked Beet Chips at Pink Fortitude: paleo, Whole30, and Keto approved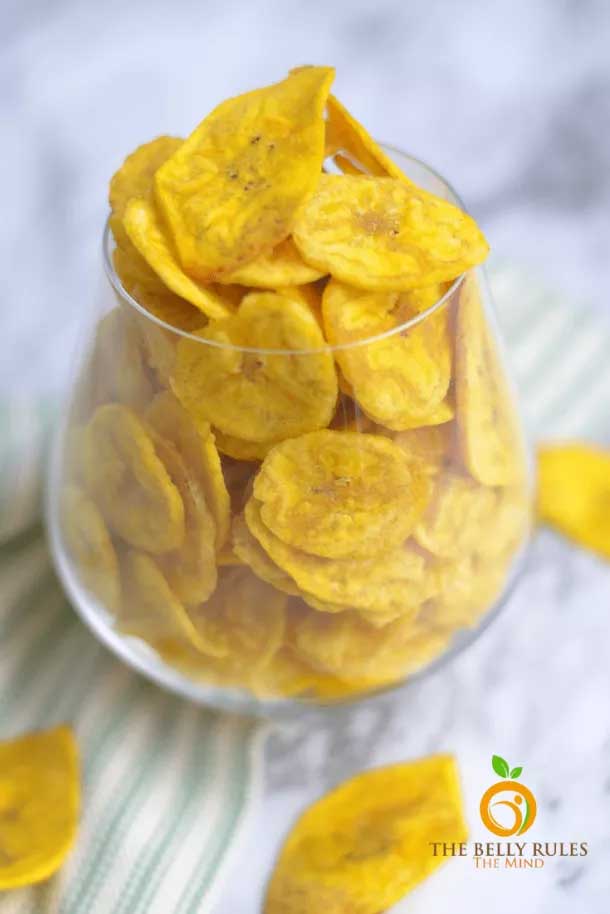 Healthy Plantain chips / Healthy Banana chips at The Belly Rules the Mind: cooked in coconut oil for an all natural treat and Air- fried for a healthier experience. Enjoy these crispy and crunchy banana chips as a snack right out of the bag. It's an inexpensive and gluten-free snack!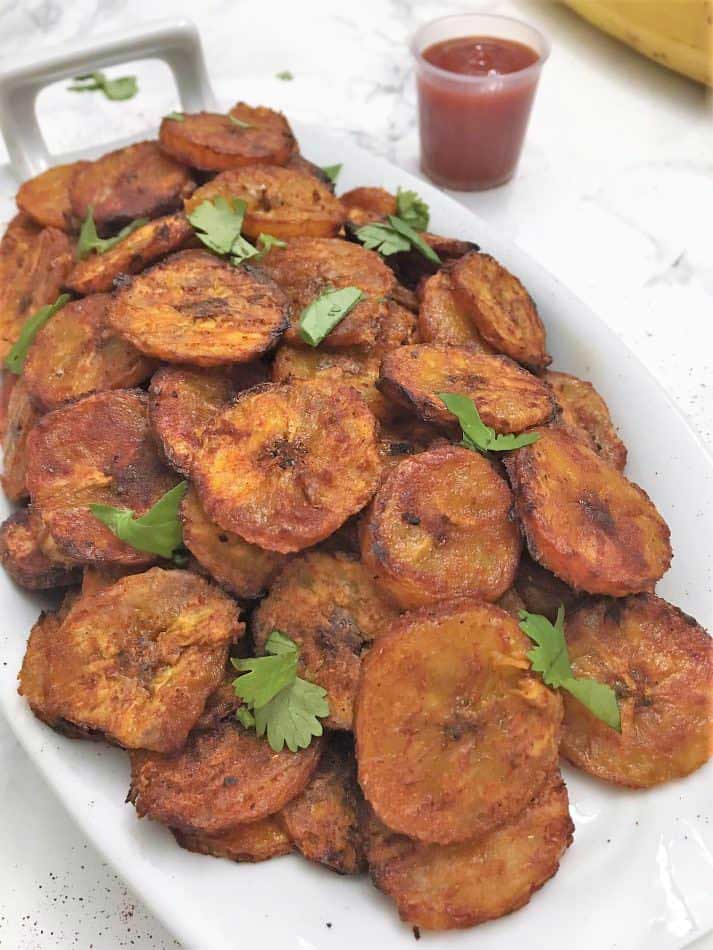 Sweet & Spicy Baked Plantain Chips at This Healthy Kitchen: so delicious and crispy, offering hints of sweetness from your ripe plantains and maple syrup, combined with spicy Sriracha and tangy lime juice. These plantain chips are so flavourful, and such a great alternative to potato chips.
Best Vegan movie night munchies: Sweets ♡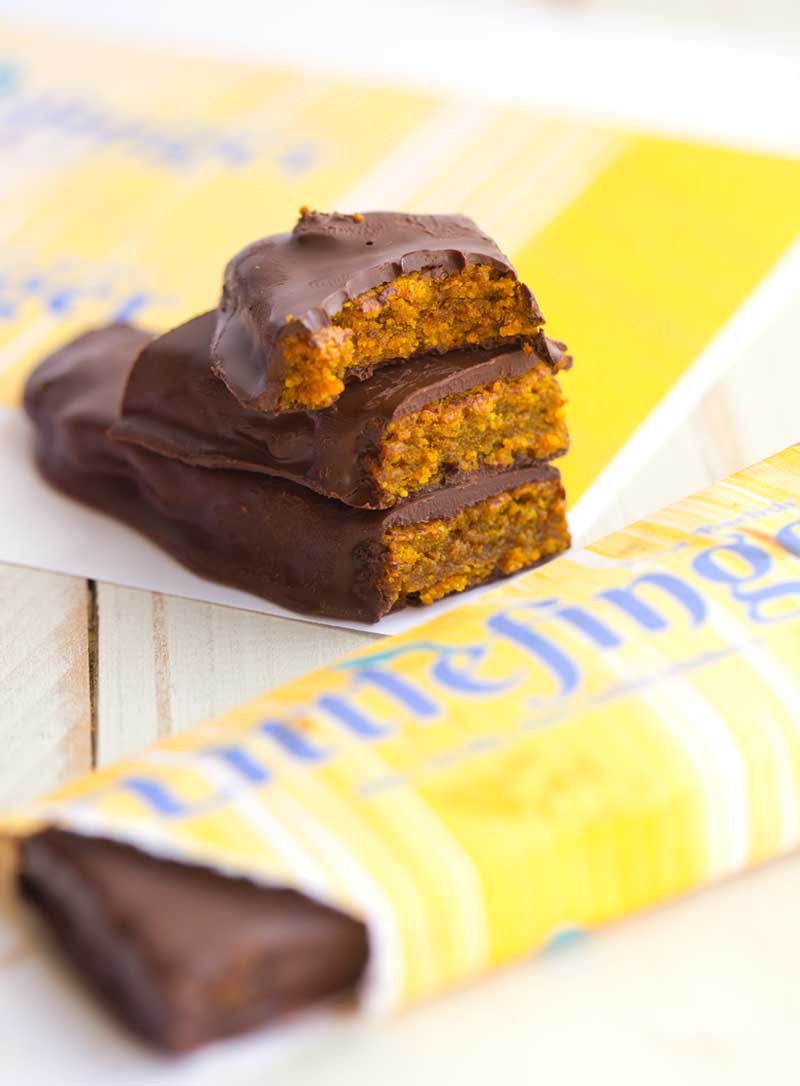 Littlefinger Candy Bars at Healthy Happy Life: Butterfinger-inspired, these sweet, slightly crunchy, peanut butter flavored and chocolate-coated bars are the perfect treat for any GOT fan. The recipe includes the candy wrappers to print!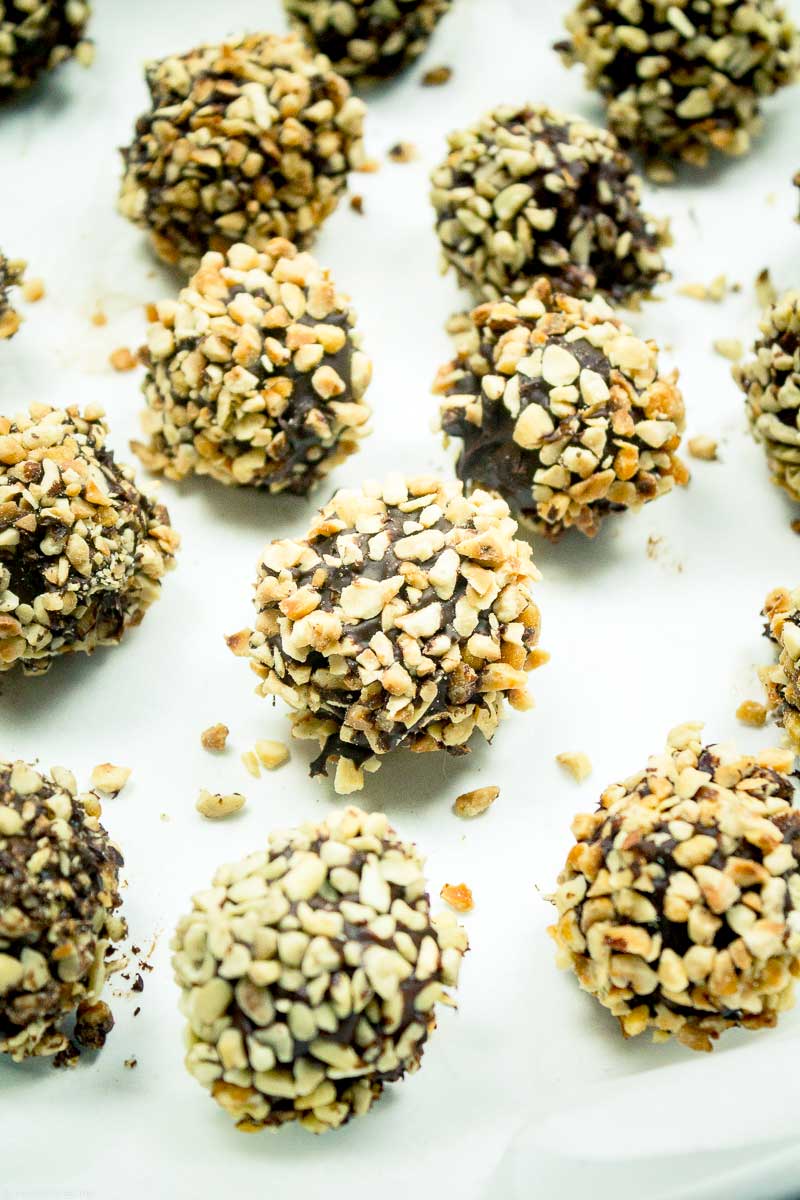 Vegano Rocher: raw vegan hazelnut chocolate truffles at Seven Roses: chocolate lovers beware, these raw vegan hazelnut chocolate truffles aka "Vegano Rocher" are totally addictive and delicious. Make some for yourself or a loved one ♥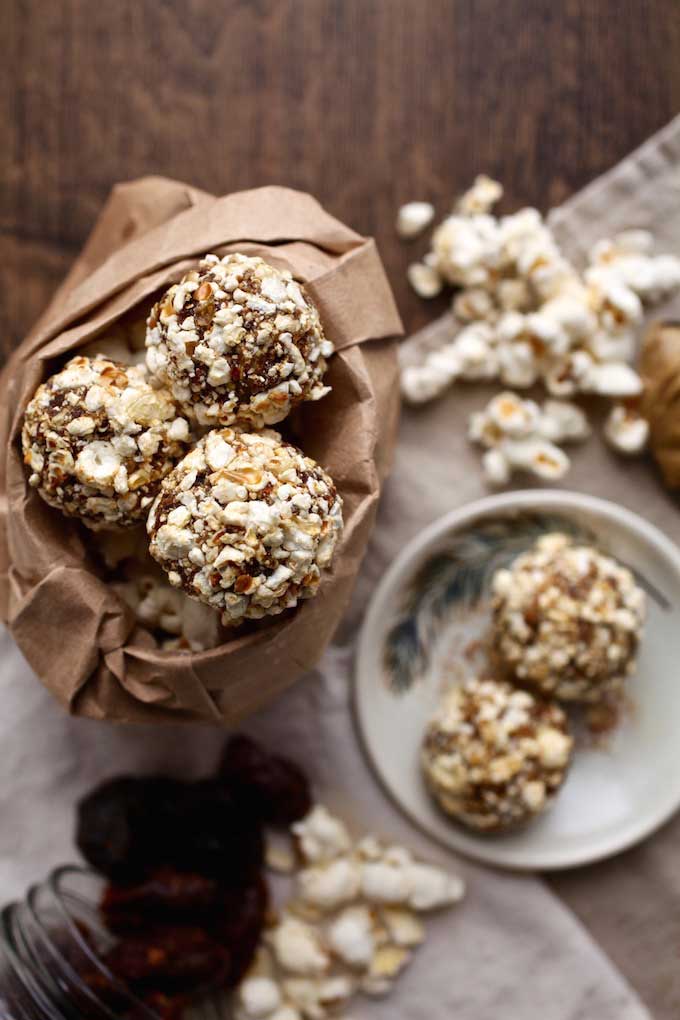 SWEET & SALTY POPCORN BALLS at NUTRITION IN THE KITCH: These easy-to-make balls are loaded with fibre and also contain magnesium and protein combining the much-loved taste of freshly popped corn with sweet dates, rice syrup, rich and creamy sunflower seed butter, flaxseed, and sea salt.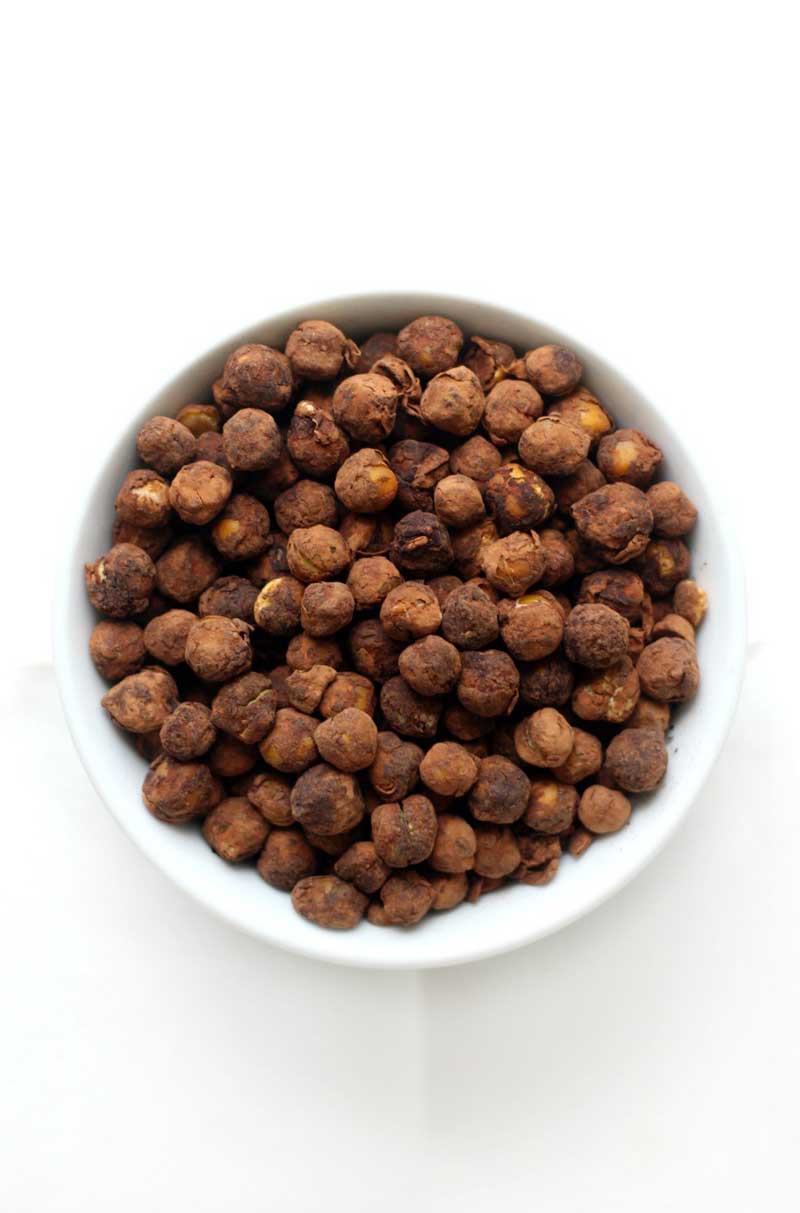 3-Ingredient Crispy Cocoa Air Fryer Chickpeas (Gluten-Free, Vegan, Allergy-Free) at Strength and Sunshine: this recipe can be made quick and oil-free in the air fryer or roasted in the oven! A healthy, sweet, and protein-packed snack the whole family will love!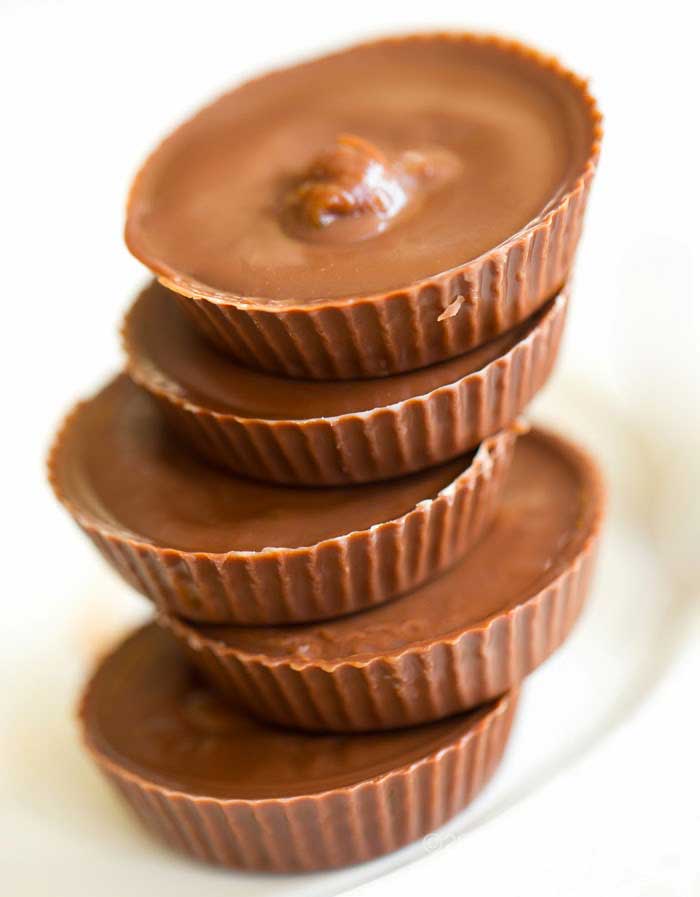 Easy Vegan Almond Butter Cups at Healthy Happy Life: these easy peanut butter cups can be made using almond, peanut or even cashew or sunflower seeds butter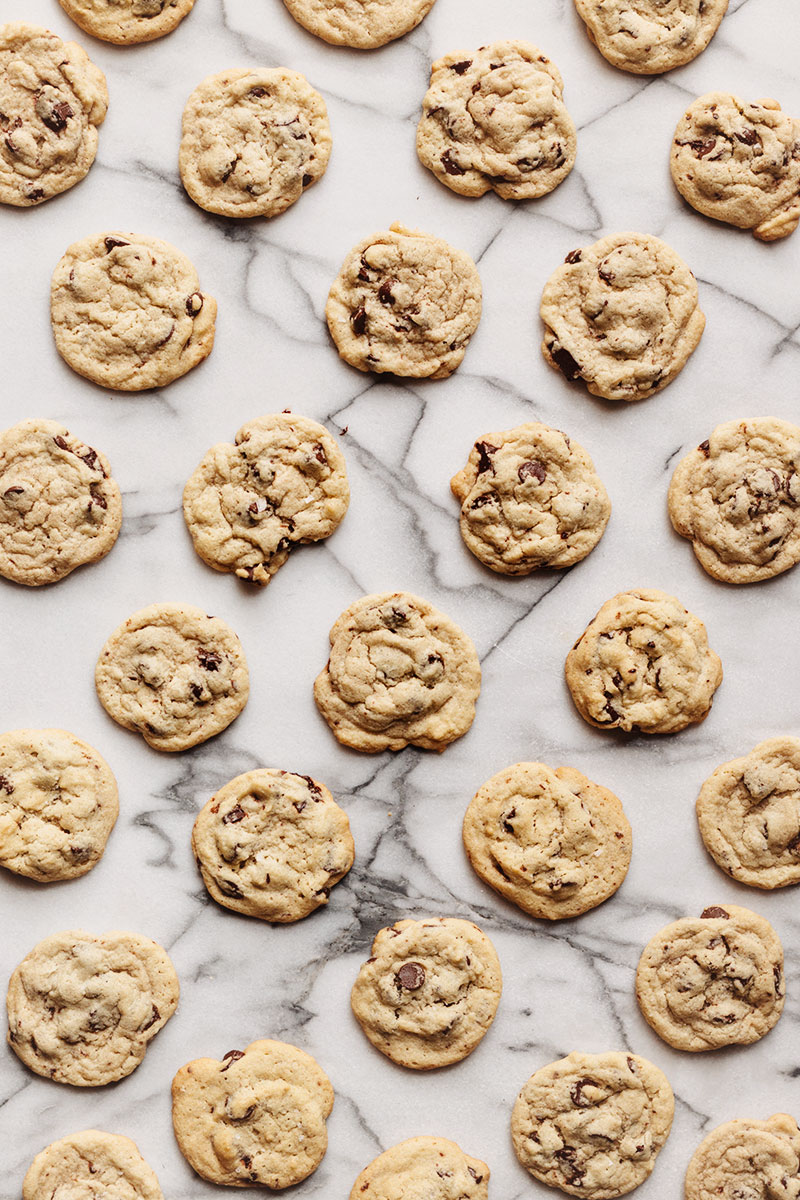 The ultimate Chocolate-chip Cookies at Seven Roses: soft and chewy, with loads of dark chocolate chunks and the perfect texture to be dunked in some cold plant-based milk for the ultimate comfort food ♡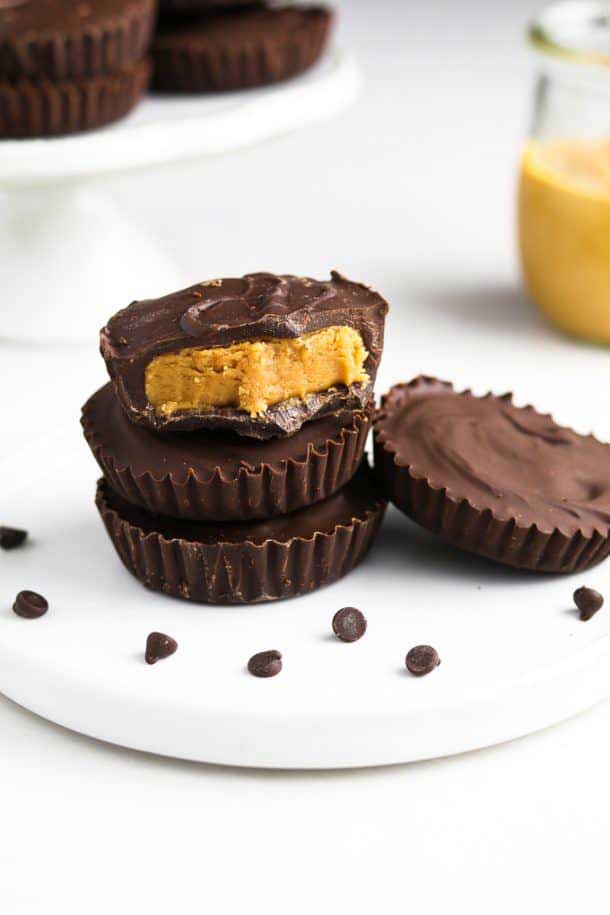 VEGAN PEANUT BUTTER CUPS at Vegan Huggs: easy to make and only require four simple ingredients. They are rich, chocolatey and filled with peanut butter goodness!
Best Vegan movie night munchies: Drinks ♡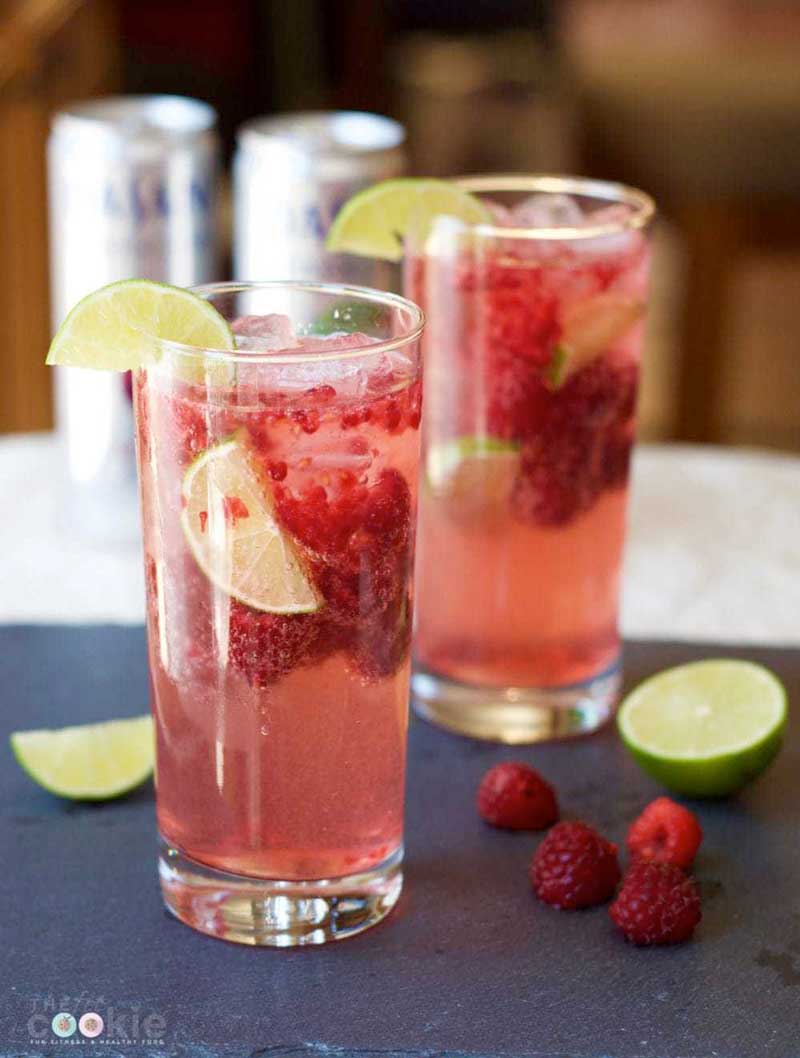 Raspberry Lime Sparkling Water Mocktail (Low Carb) at The Fit Cookie: this drink is perfect for sipping anytime or serving at parties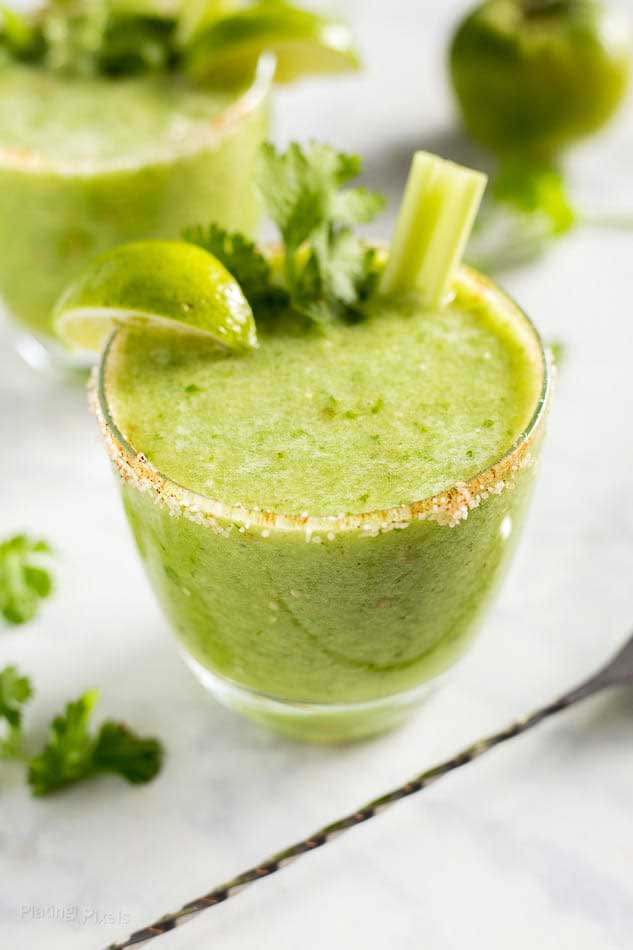 5-Minute Homemade Green Bloody Mary Mix at Plating Pixels: green tomatoes, tomatillos, celery, cilantro, green hot sauce and spices blended into a healthy green Bloody Mary mix.

So these were my personal favorite 40 best Vegan movie night munchies for GoT season 8. By now you should have plenty of inspiration to prepare foods to make the best of this special vening.
I hope you enjoyed this post, and if you did don't forget to pin it and spread the love ♥
I wish you a love-filled day xoxo