Lots of yummy Vegan Mother's Day lunch ideas to celebrate Mom with delicious, easy recipes for the most amazing woman in your life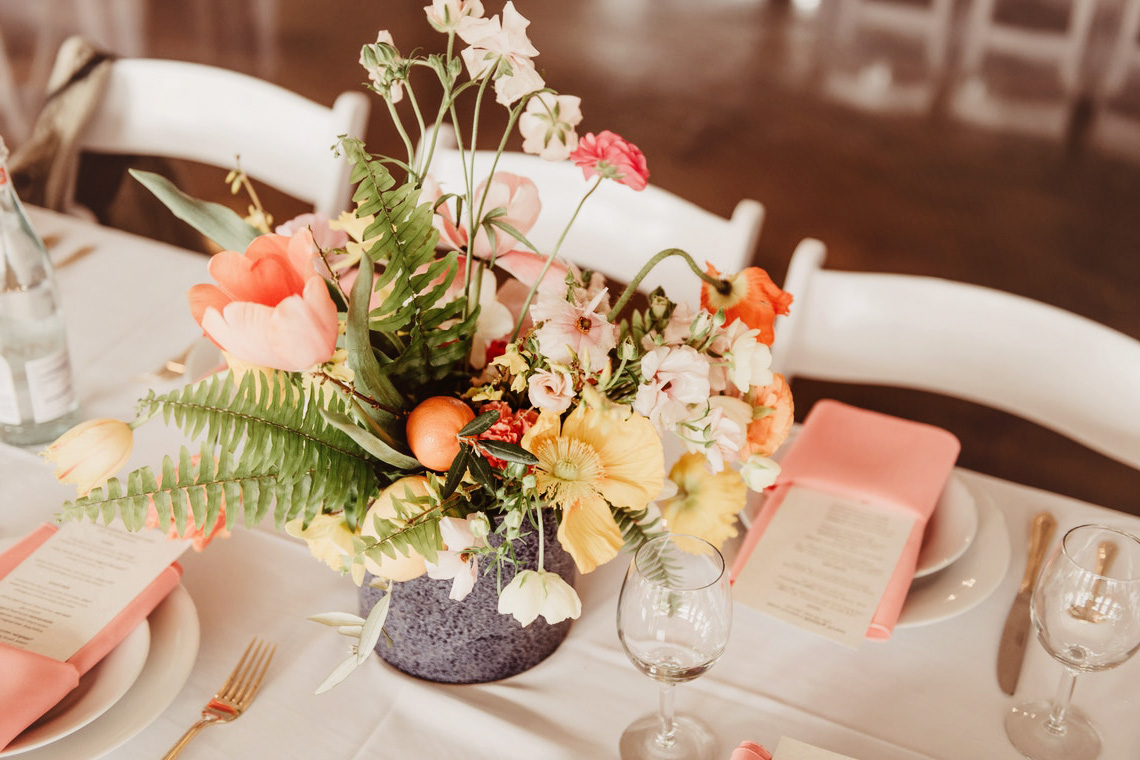 Hello my beautiful friends!
Mother's Day is just around the cornet, and with everything going on in the world right now, celebrations are going to be…. different than usual to say the least, this year. But despite of social distancing, we're determined to make this day as special as it can be for those of you lucky enough to celebrate with their moms. And if all else fails, a virtual luncheon on Zoom could be an idea ;-)
Vegan Mother's Day lunch ideas & recipes
We've thrown together a Mother's Day menu fit for all deserving Moms, filled with dishes like a Vegan Antipasto Platter, Spring Vegetable Tart, Nut-free, no-bake, Vegan cheesecake, and a lovely pink Smoothie. Healthy and delicious, right? If you're looking for a few yummy Vegan Mother's Day lunch ideas, I've got you covered.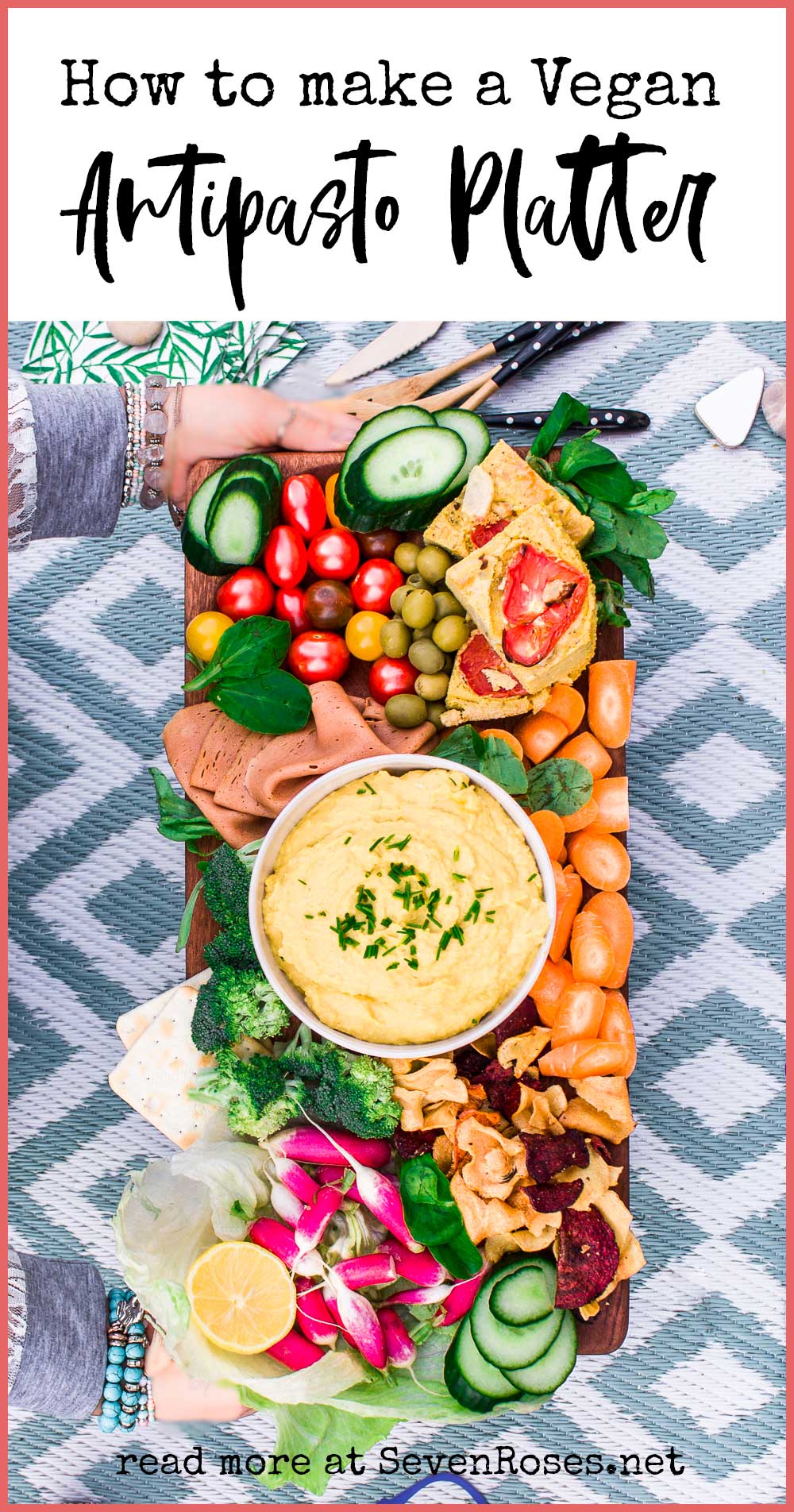 If you're looking for a really easy and fun entertaining idea, why not try what we call "apéro dinatoire" in France , a particularly informal and lovely type of gathering which consists of so many antipasti, bruschette, appetizers, dips and mezze (plus drinks) that you make a whole dinner out of it – no need for entrée or main course – just many wonderful little bites of goodness. Isn't it a lovely idea for a perfect, fuss-free summer dinner?
Make sure to prepare some Green Goddess Spinach Pesto Dip or this Yummy White Bean and Garlic Dip with lemon and chives.
❥ find the complete recipe here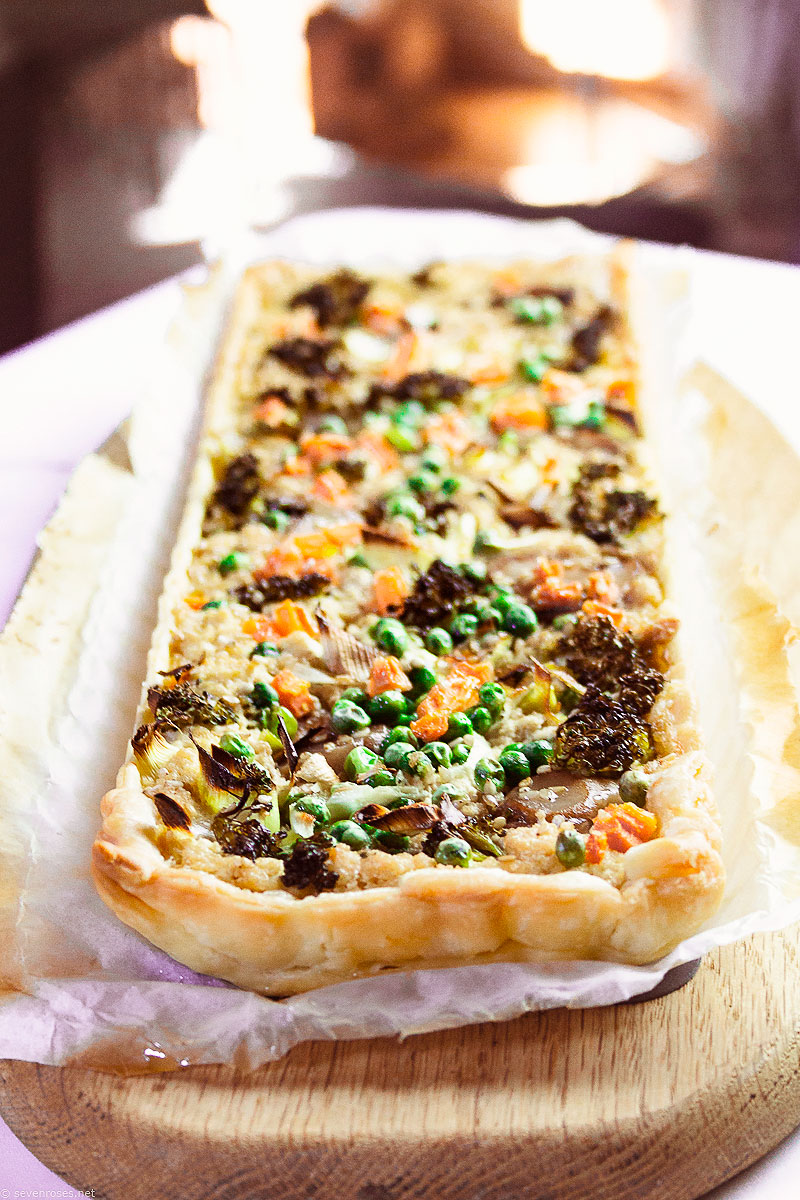 For this super easy Spring Vegetable Tart, you'll only need a couple of veggies, tofu, soy cream, salt and pepper to season and a ready-made Vegan-friendly or "accidentally-Vegan" pie crust; then you are all set. You can also experiment with the toppings, depending on which vegetables you have at hand. Radishes would have been a perfect addition for example, but I didn't have any at the moment of baking this tart.
And in case you haven't noticed, no eggs are required, yay! For the filling I simply mixed together some crumbled tofu (when you add a splash of lemon juice, it's basically vegetable ricotta!) and soy cream with herbs, to create a nice smooth, savory custard.
❥ find the complete recipe here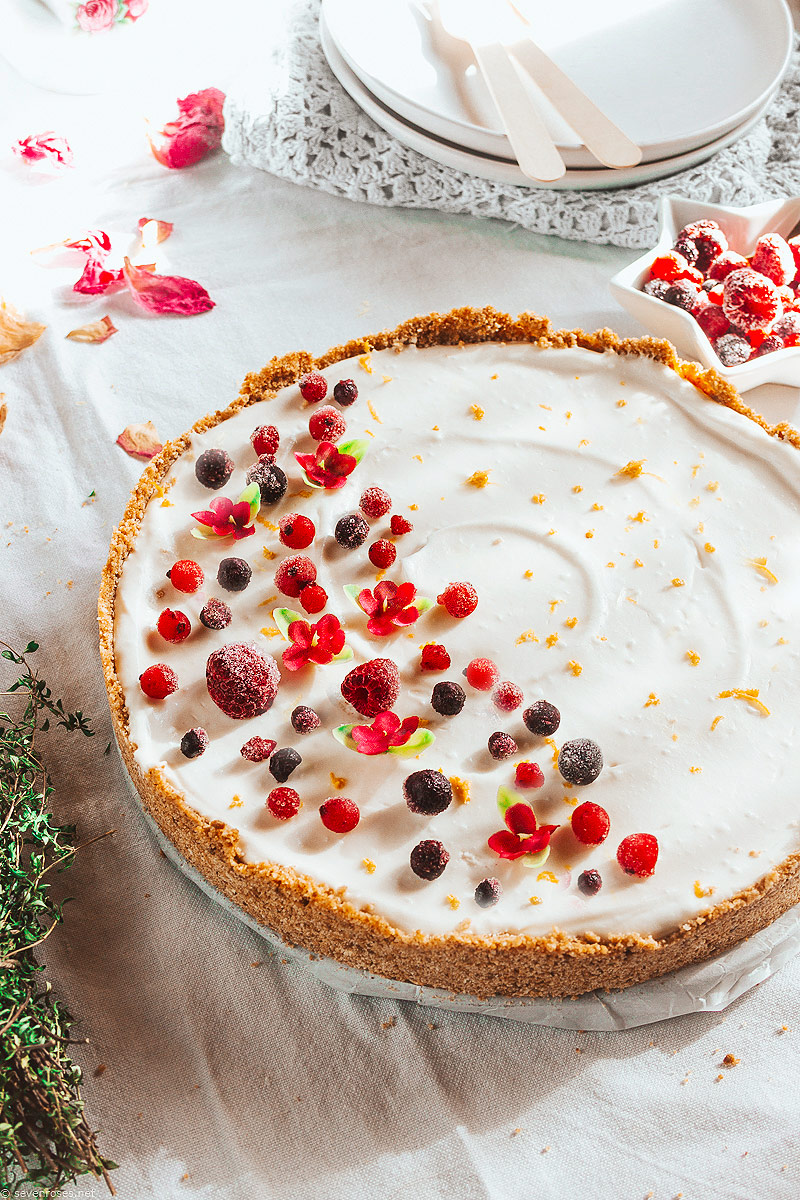 This no-bake recipe combines smooth Vegan cream cheese and zesty lemon juice while being lightened with plain soy yogurt. Adding icing sugar instead of granulated or brown sugar makes the filling smooth and not grainy – all set in a delicious biscuit base. And it's so easy to put together!
❥ find the complete recipe here
If instead you're looking for a fruity dessert idea for your Mother's Day Vegan menu, check out this Jelly without Gelatin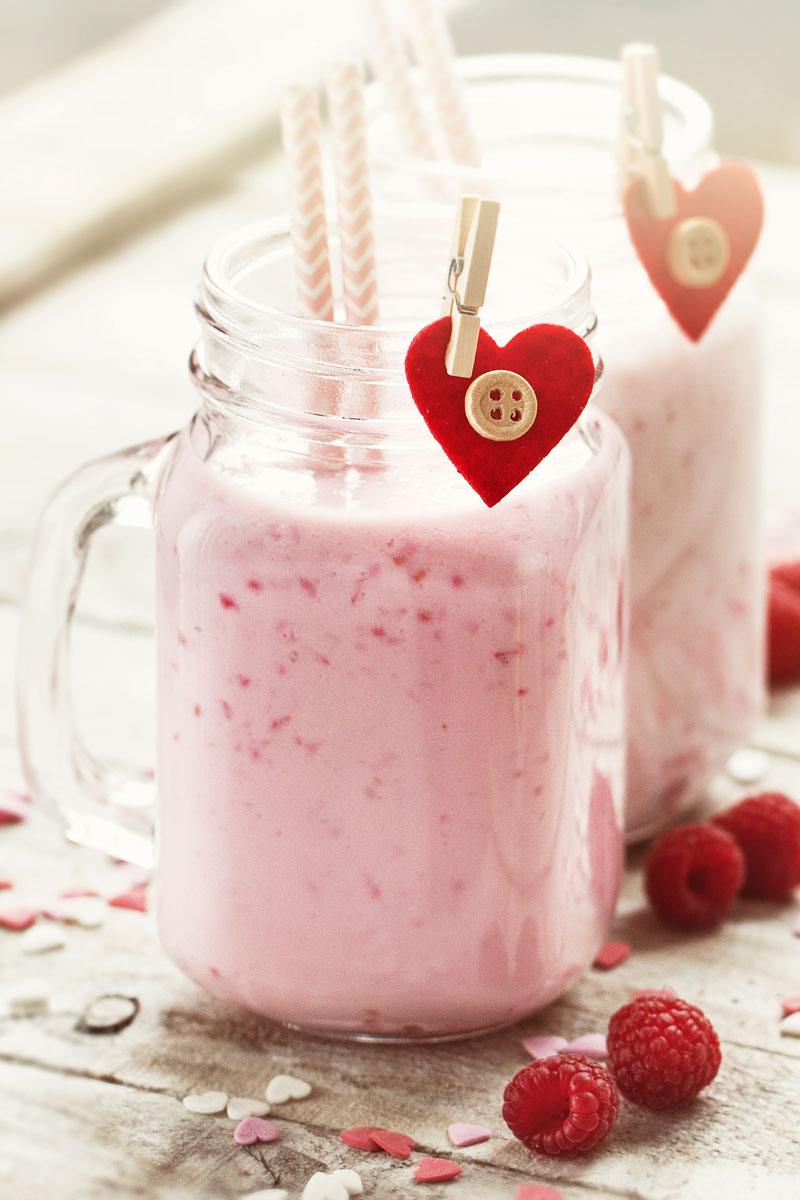 This healthy and delicious Welcome Spring smoothie is in honor of the days that get longer and the sweet vision of flowers blossoming. It's packed with vitamins & nutrients, they fill you up and are as yummy as a dessert but without the guilt. Also don't you just love its pale pink color? What a lovely addition to your Mother's Day table.
❥ find the complete recipe here

I really hope you enjoyed these Vegan Mother's Day lunch ideas , and if you try them don't hesitate to let me know and/or tag me on social media. What will you be making for Mother's Day? Let me know in the comments below.
Also don't forget to pin this post to share the love! ♥ Have a Happy Mother's Day
I wish you a love-filled day, stay safe xoxo