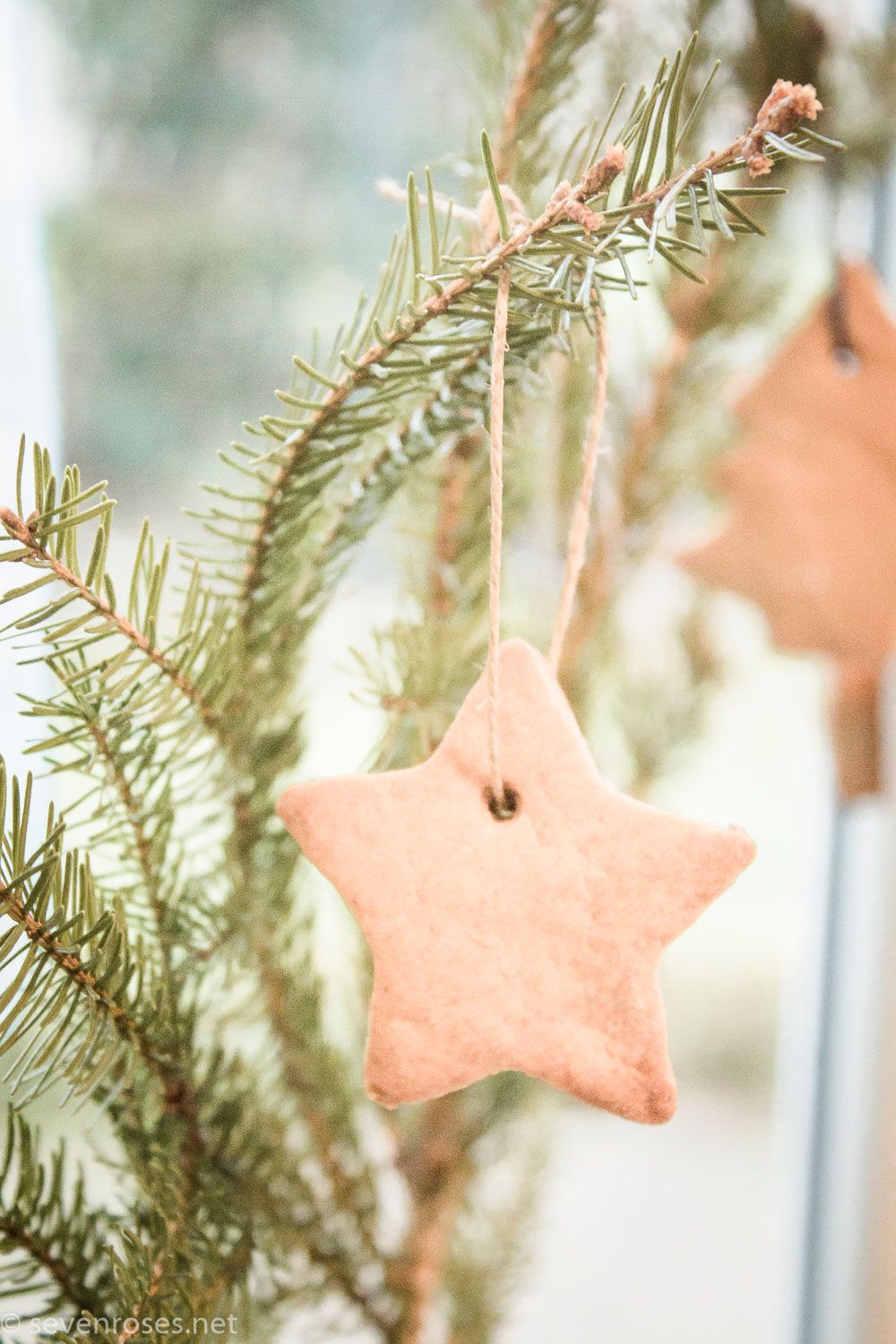 Hello my beautiful friends, as you might have noticed, naturally these past few weeks SevenRoses has been all about the upcoming holidays – from eco-friendly gift wrapping ideas to comfort food for cozy winter nights and chocolatey brownies. Well, the holiday craze is still going on as today's post is about Vegan Christmas Cookies that you can gift to friends or make as stocking stuffers.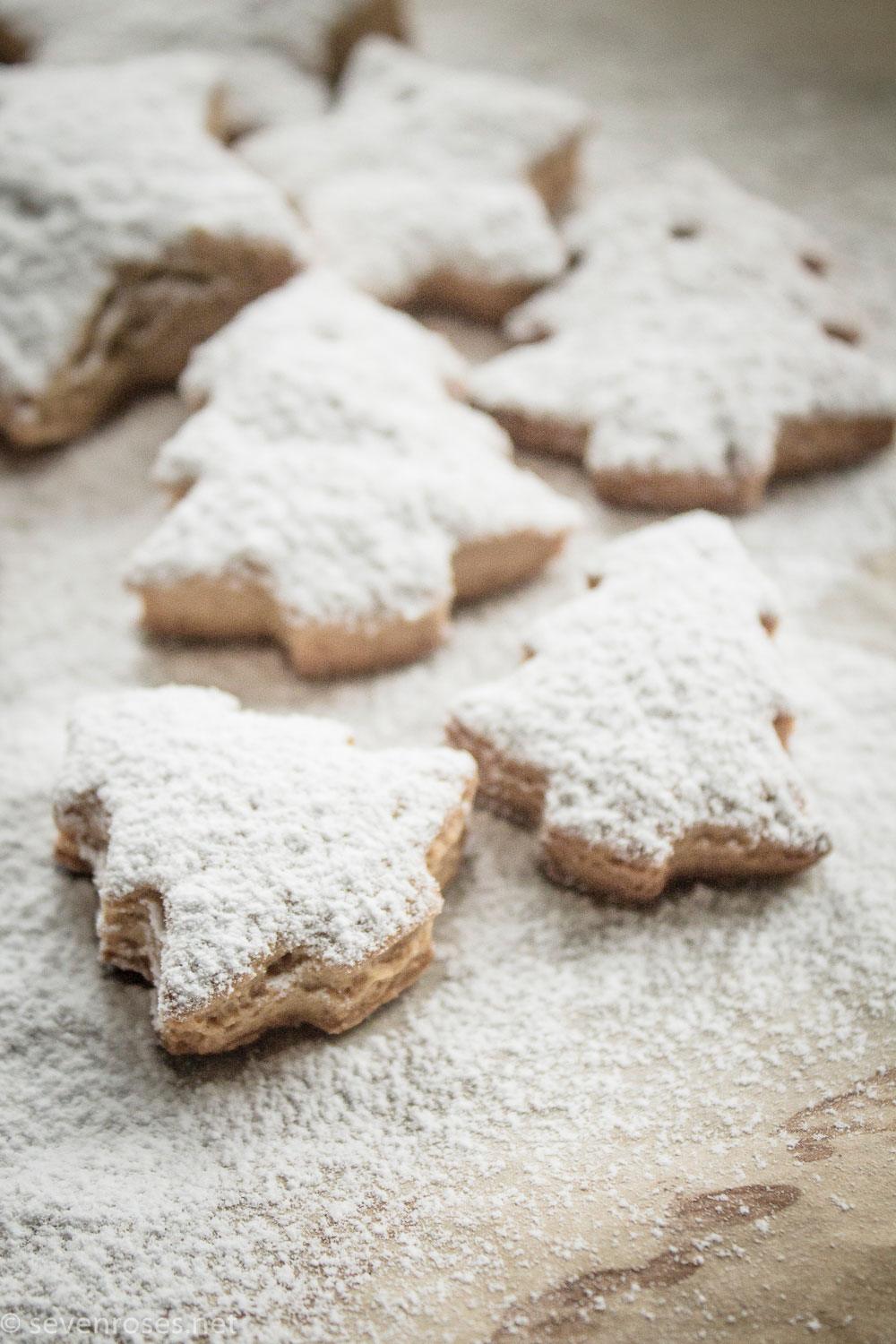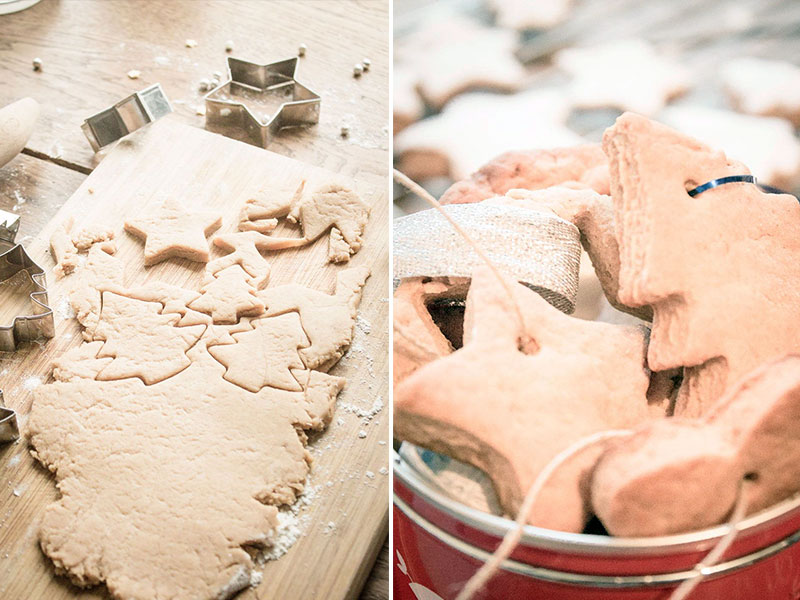 I blame it on the cold weather and the tons of snow we've been having lately. But this time I think I'm excused, Christmas is just around the corner and in case you haven't done all your shopping, or you've been avoiding it on purpose – I have a last minute gift idea that you can make in 1 hour and gift to your friends and family, or even use to decorate you tree on Xmas night. Also, making these will be a fun activity if you have little guests staying at your place!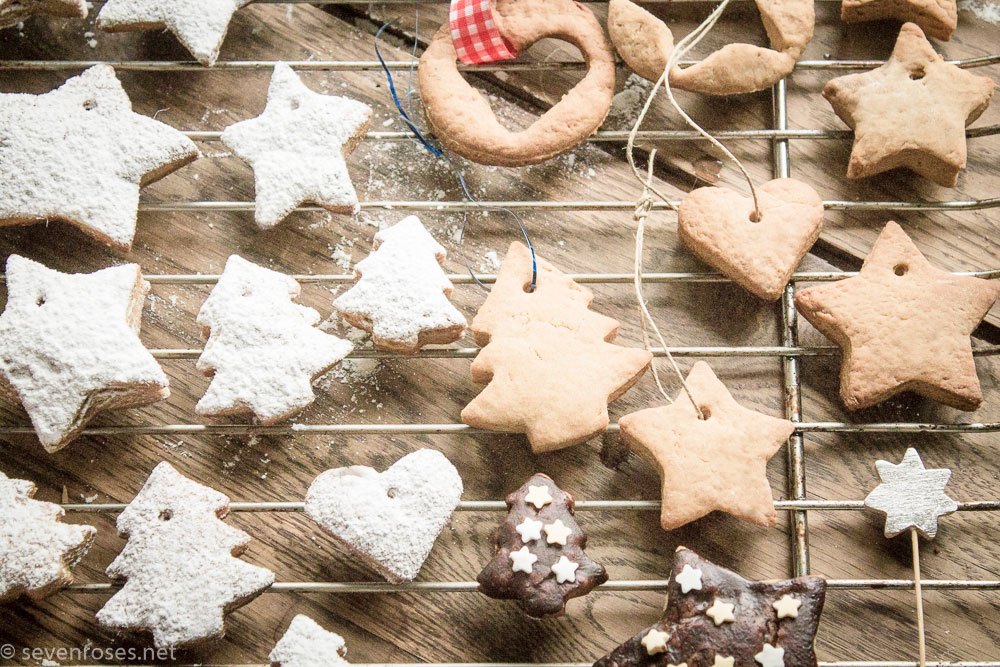 All you need for this Vegan Christmas cookies' recipe is: a good dose of Holiday Spirit!
Oh yes, and a few basic ingredients that you probably already have in your kitchen cupboards – I purposely made this recipe very easy so that you wouldn't have to rush at the supermarket on Christmas Eve to make these, er, Last minute gift idea: rustic Christmas cookie decorations (wow that was a mouthful!)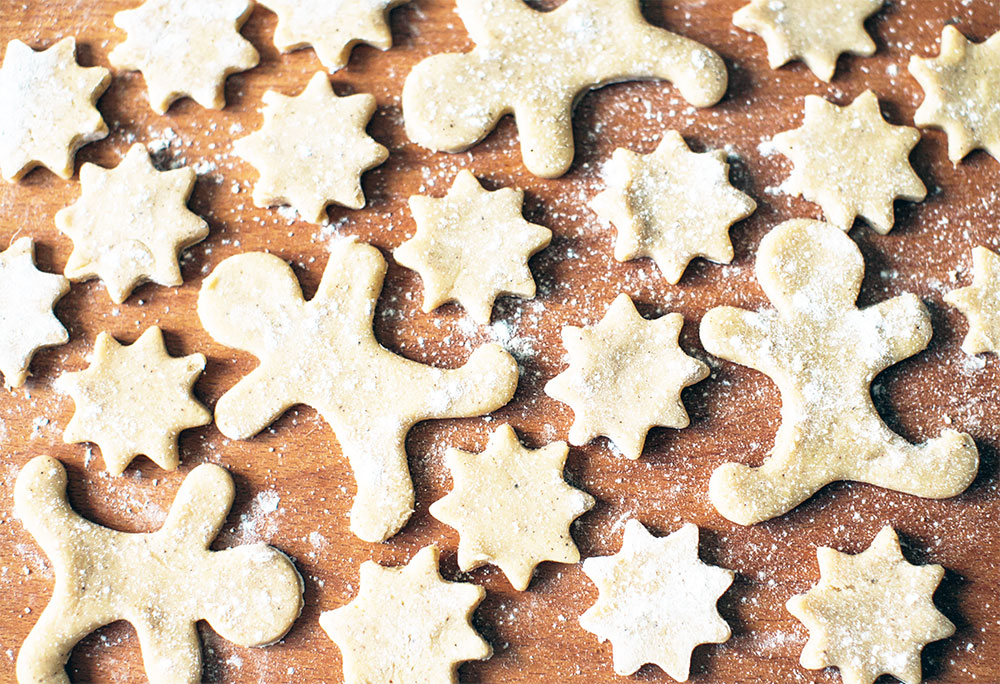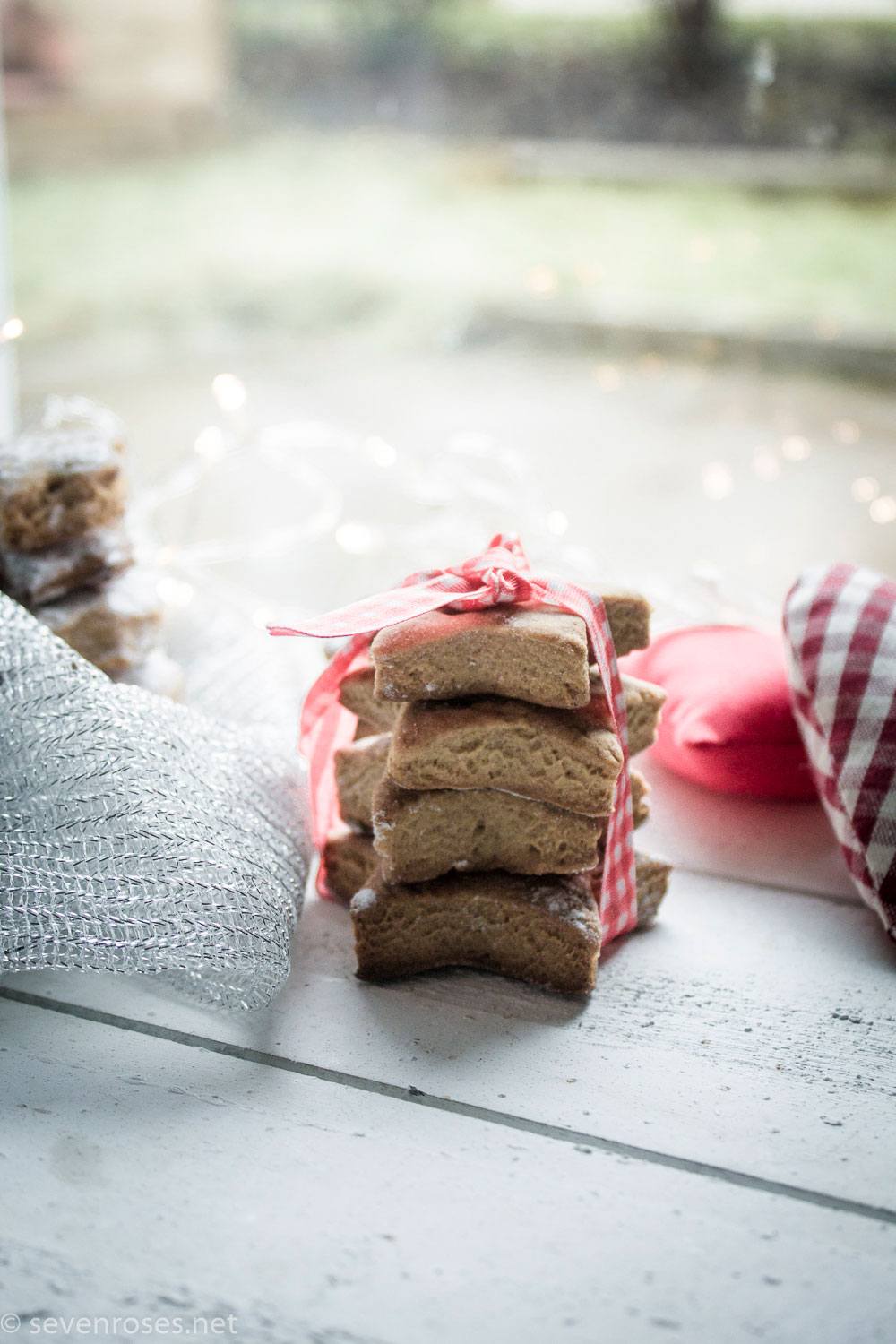 I call these Vegan Christmas cookies "rustic" because they remind me of my childhood, when Christmas has a simple, but strong connotation, sweets were not as sweet as today, and home cooking was simple and down-to-earth.
If you want to rediscover an old/new flavor, read on.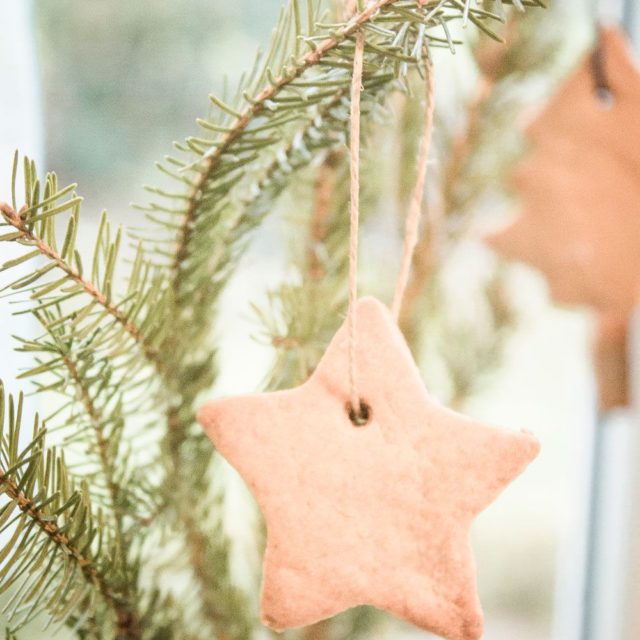 Last minute gift idea: Christmas cookies decorations
These Vegan Christmas Cookies are simple, rustic and sure to impress. Gift them as
stocking stuffers
, or bring them to your holiday party of cookie swap!
Ingredients
Liquid ingredients
60

gr

plant-based milk

100

gr

vegetable oil

80

gr

agave syrup
Dry ingredients
300

gr

all-purpose flour

20

gr

cornstarch

1

tsp

cinnamon powder

1

tsp

ginger powder

1

tsp

Quatre Epices blend

(nutmeg, cinnamon clove and pepper)

1

tsp

rapid rise yeast

1

pinch

salt
Instructions
Begin by emulsifying the non-dairy milk of your choice (I used soy) with an immersion blender and slowly add the oil.

In a large bowl sift the flour and then add the yeast, starch, cinnamon, ginger, Quatre Epices and finally the pinch of salt. Stir well and mix all the dry ingredients.

Then slowly add the liquids: the agave syrup, and the non-dairy milk + oil mix. Knead the dough until you obtain a homogeneous and soft dough. Let it rest in the fridge for at least 30 minutes covered by cling film.

Once the 30 minutes have passed, pre-heat the oven at 180°C (350°F). Take out the dough, roll it out on a surface covered with baking paper or on a pastry board and cut out the cookies. Carefully pierce the top center of each cookie with a metal straw to create the hole for the thread to hang them on your Christmas tree.

Arrange the cookies on a baking tray covered with baking paper and cook at 180°C (350°F) for about 18/20 minutes. Once they have cooled down, you can choose to dip them in dark chocolate, cover them in sugar or simply choose the ribbon or cord that you like the most and then hang them on your tree or stack them in a nice metal box to give as a gift.
Notes
These rustic Vegan Christmas cookies will last for a few days if kept closed in a tin box. This recipe yields around 30 cookies, but obviously it depends on how big/small your cookie cutters are ;-)
If you will give this Rustic Christmas Cookies recipe a try, please let me know in the comments' section below!
You can also find me on social media. Be sure to tag @francesca_sevenroses on Instagram or @sevenrosesblog on Twitter and Facebook, and use #sevenroses so I'm sure to see it.
….You might also want to pin this recipe now to spread the joy of baking Vegan Christmas cookies :-) Enjoy!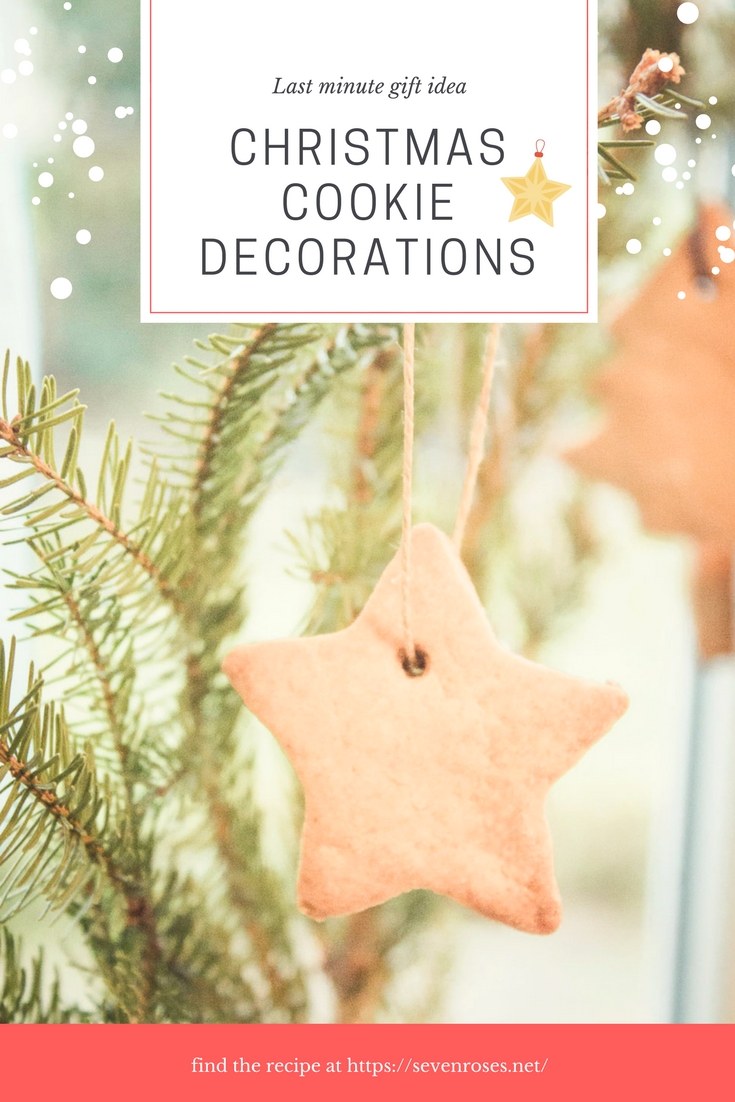 ps: check out all the other Christmas recipes, DIY and giftables here!