From cozy stews to gone-viral chocolate bombs, from budget-friendly one-pot dishes to revisited family favorites, here are the 100 most popular Vegan recipes of 2020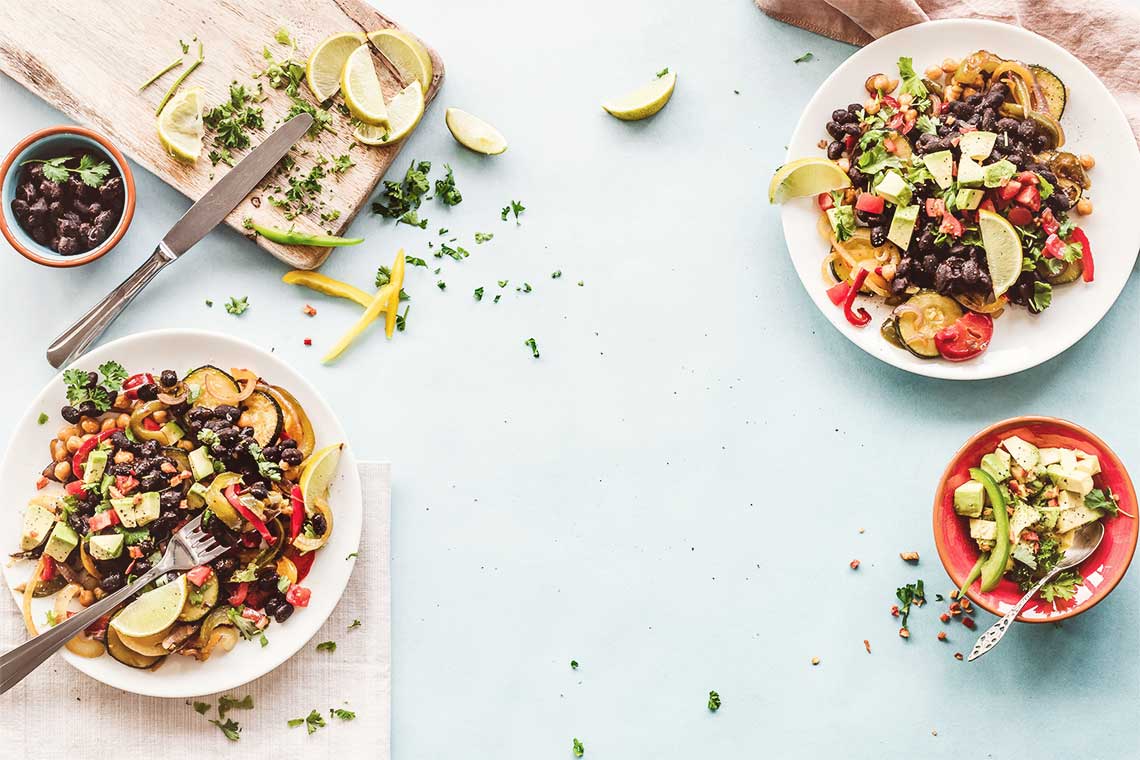 Hello my beautiful friends. As we enter the last week of this …uhm …strange year – for lack of a better term,  I want to share with you the 100 most popular Vegan recipes of 2020.
It's not a coincidence if this year's most loved recipes are extremely cozy and comforting, is it?
I guess most of us, those that were not busy working on the frontline (thank you!) spent a lot more time than usual in their kitchen this year. Baking, preparing food, testing new recipes and just sharing good moments with our loved ones. Or even as a form of much needed self care.
And good news is, more people than ever actually embraced meatless, healthier, cheaper, kinder, plant-based options than ever – either for ethical, environmental and/or health reasons.
↠ Read: Why Vegan?
So to make sure you got a massive dose of only the best, most loved, most popular amazing Vegan recipes that kept you fed and comforted all year long, I've asked the help of the most talented fellow bloggers out there. Copyright of the images used belong to their owners: I invite you to visit their sites, leave a comment and give these recipes a try. Be sure to scroll all the way to the end so you don't miss any of the great ideas. And don't forget to pin your favorites as you go!
Let me know which are your favorites from this list, and which ones you'll be carrying on onto the next year.
❥ Most popular Vegan recipes of 2020: breakfast & brunch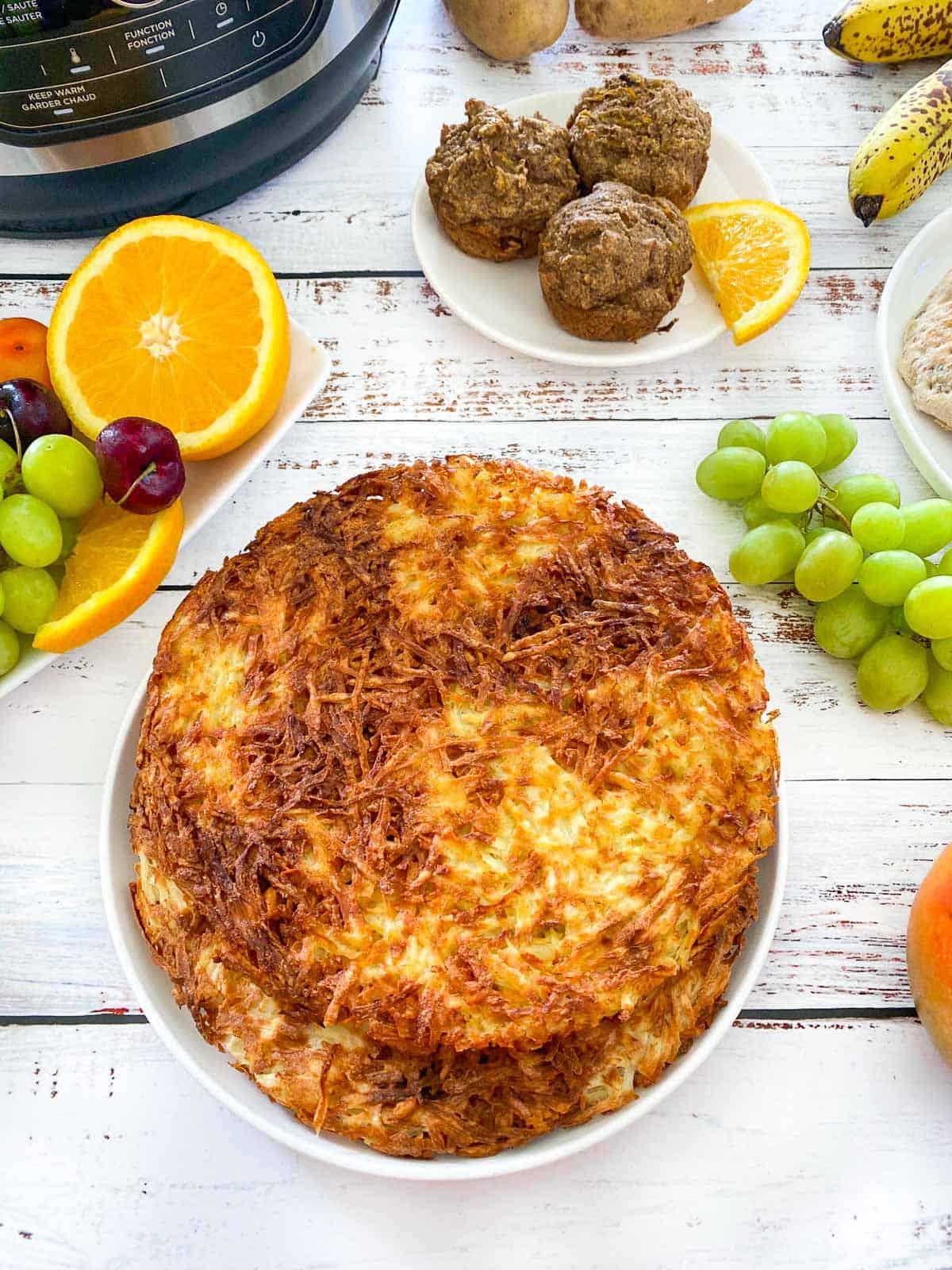 1. Air Fryer Hash Browns From Scratch by Rosa at This healthy kitchen – (pictured above) The crispiest hash browns ever, made from scratch for the perfect breakfast or brunch addition. Make them in your air fryer, with or without oil. Either way, you'll be impressed!
2. The Easiest Vegan Oatmeal Pancakes by Shawna at Stress Less. Be Healthy  – Simple, easy to make, affordable; these delicious vegan pancakes will make your day! Eat them fresh off the pan, or freeze them for a quick breakfast any day of the week.
3. Oatmeal Cookies with Bananas Cranberries & Walnuts by Renee at Veeg – Get ready to fall in love with this easy-peasy, fully loaded oatmeal cookie made with healthy bananas, cranberries, and walnuts—it's bound to become your favorite low-fat and gluten-free cookie go-to. You can even change up the stir-ins to whatever you're craving!
4. Silken tofu scramble by Gill at Yum Vegan Blog – This silken tofu scramble is a delicious breakfast, brunch or lunch. It is the best vegan egg substitute and far more delicious!
5. Gluten-free Vegan Strawberry Buttermilk Biscuits by Nija  at The Vgn Way – Moist, flaky and delicious gluten-free vegan Strawberry Buttermilk biscuits
6. Easy Vegan Savoury Spinach Muffins by Louise-Claire at The Vegan Larder  – These easy to make savoury vegan muffins can be adapted with different snacky ingredients. Perfect for taking on picnics, for breakfast on the go, or even to serve as party snacks
7. Savoury Sorghum Muffins by Nele at NUTRIPLANET – Savoury vegan sorghum muffins that make a perfect healthy breakfast or snack requiring only 5 ingredients (not counting salt and baking powder).
8. Easy Blueberry Chia Pudding by Laura at COOK AT HOME MOM – The most delicious way to start your day, this Blueberry Chia Pudding is made with just four simple ingredients. It's super creamy and lightly sweet, with lots of blueberry flavor and just a hint of lemon. Best of all, it's Paleo, Vegan, and naturally Gluten friendly!
9. Golden Coconut Turmeric Oatmeal by Megan at Meg 'n Matcha – Flavorful and comforting, this golden coconut oatmeal is inspired by golden milk, which is an Indian drink with roots in Ayurveda. The final product of this healthy oatmeal recipe is golden in color with all the wonderful spicy flavors and benefits of a turmeric latte in a bowl!
10. Peanut butter blondies by Meesha at My Plantiful Cooking– Peanut butter blondies that are made from chickpeas hence making them flourless. This super fudgy and moist vegan treat is also secretly healthy!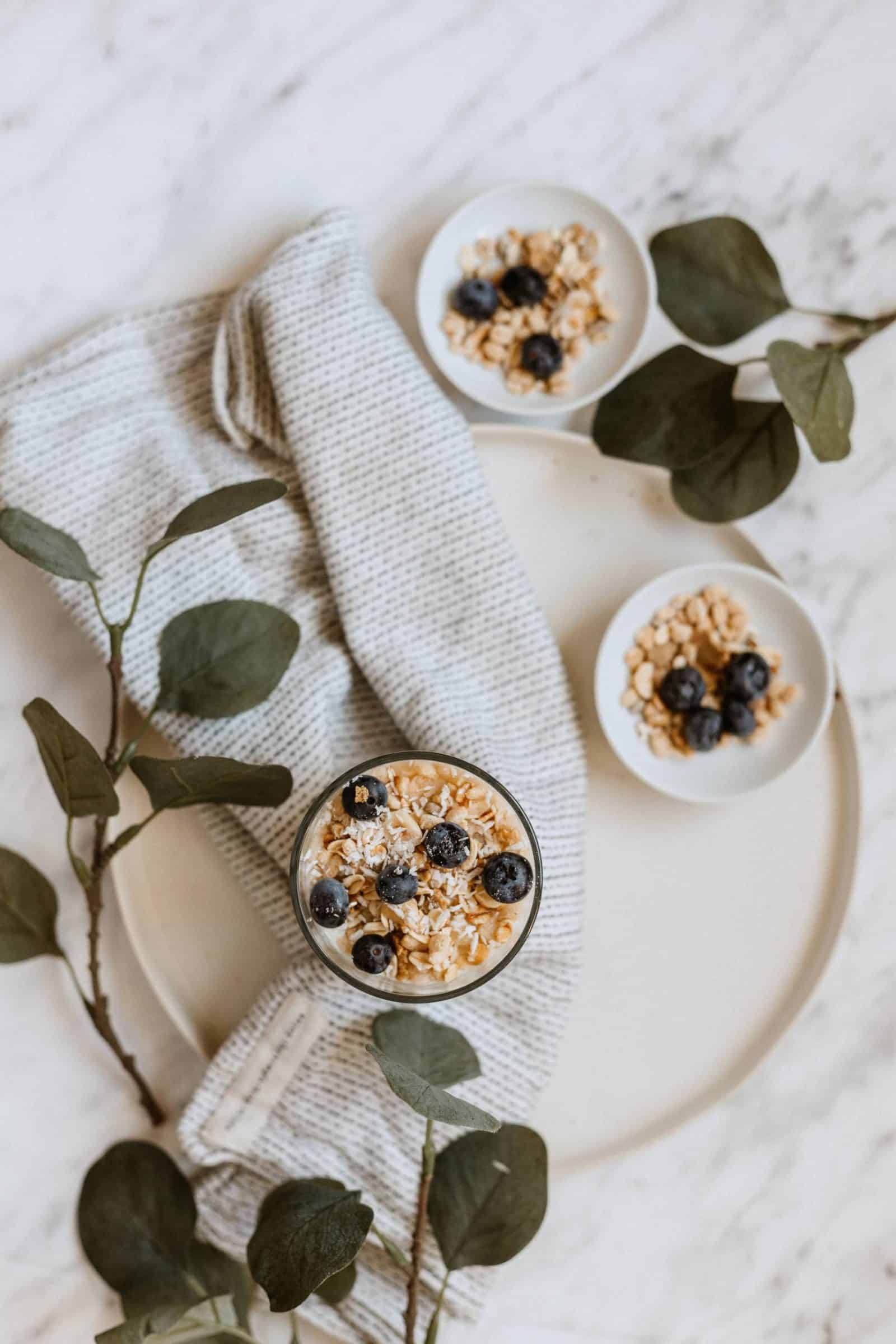 11. Homemade Vegan Granola by Becky at A beautiful space – If you want a healthy snack for kids, or for adults for that matter, you should try the best homemade vegan granola recipe out there. You can benefit by making homemade granola by avoiding preservatives and other high-calorie and fattening ingredients that make up the granola bars you will find in the grocery store.
12. Flourless 3-ingredient cookies by yours, truly at Seven Roses – Including only 3 healthy ingredients, these 3-ingredient oat, banana & peanut butter cookies are perfect as a sweet treat in the lunch-box, as a breakfast cookie or as a quick dessert.
13. Banana Bread Protein Bites by Jenny at Wholesome Family Living – Banana bread bites are perfect for breakfast on-the-go, a mid-afternoon snack, or a protein filled dessert! Best of all, these bites can be whipped up in 10 minutes!
❥ Most popular Vegan recipes of 2020: appetizers, sides & cheeses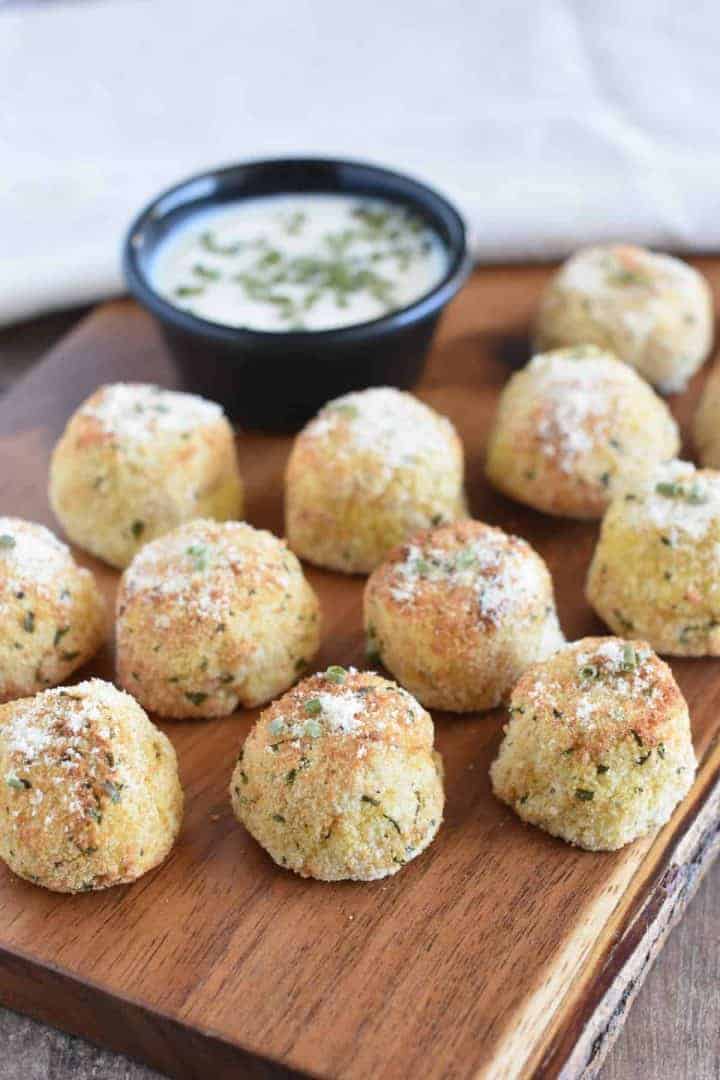 14. Vegan Air Fryer Mashed Potato Balls by Sherri at WATCH LEARN EAT – (pictured above) Got leftover mashed potatoes? Liven them up with a batch of these Vegan Air Fryer Mashed Potato Balls! Perfectly crispy on the outside with a pillowy potato filling on the inside, they're easy to make and ready in just 10 minutes in the air fryer!
15. Carrot Bacon by Rachel at Health My Lifestyle –  Smoky and delicious bacon made from carrots! This vegan carrot bacon is crispy and makes a great substitute for bacon in your favorite recipes.
16. Vegan Ricotta by Melanie at A Virtual Vegan – The best Vegan Ricotta! It's light, fluffy, creamy and milky and can be used in any way you would use regular ricotta including for cooking/baking.
17. Easy One-hour Vegan Goat Cheese by Deirdre at The Fiery Vegetarian – Super easy creamy vegan goat cheese ready in under one hour or culture overnight for a tangy flavor. Perfectly sliceable and can even be grilled!
18. Vegan Chicken Wings (Healthy Buffalo Cauliflower Bites) by Alena at Nutriciously – These easy and healthy vegan buffalo cauliflower wings are the perfect meatless appetizer! A true hit at any picnic or party, they are a kid-friendly finger food – a vegetable turned into a tasty comfort snack. Completely whole food plant-based and gluten-free, these cauliflower bites are crispy on the outside and tender on the inside.
19. Bourbon Maple Glazed Green Beans by Sarah at BAD TO THE BOWL – Bourbon maple glazed greens from Bad to the Bowl are an easy yet impressive sounding dish! These boozy beans are a hit at the holidays or anytime you need a spot of color on the dinner table.
20. Lemon Herb Potatoes by Lauren at Chickpea & Herb – These potatoes are crispy and flavorful, and are a perfect appetizer or side dish for pretty much any meal.
21. Bacon-wrapped water chestnuts by Kaitlyn at Slumber & Scones – A plant-based alternative to a fun appetizer, these brown-sugar water chestnuts are wrapped in thinly sliced marinated carrot "bacon" strips and fried to perfection. It's a lighter and tasty swap to make for game day, as a holiday treat, or a year-round favorite.
22. Baba Ganoush by Diana at Little Sunny Kitchen – This is the BEST authentic baba ganoush dip that you will ever have! Silky and smooth luxurious eggplant dip, that is savory, smokey, and irresistibly delicious!
23. Rosemary garlic bread by Kelly at Food, Fun & Faraway Places® – This rosemary garlic bread is so delicious and easy to make. Don't let homemade bread scare you – this might be your new favorite recipe!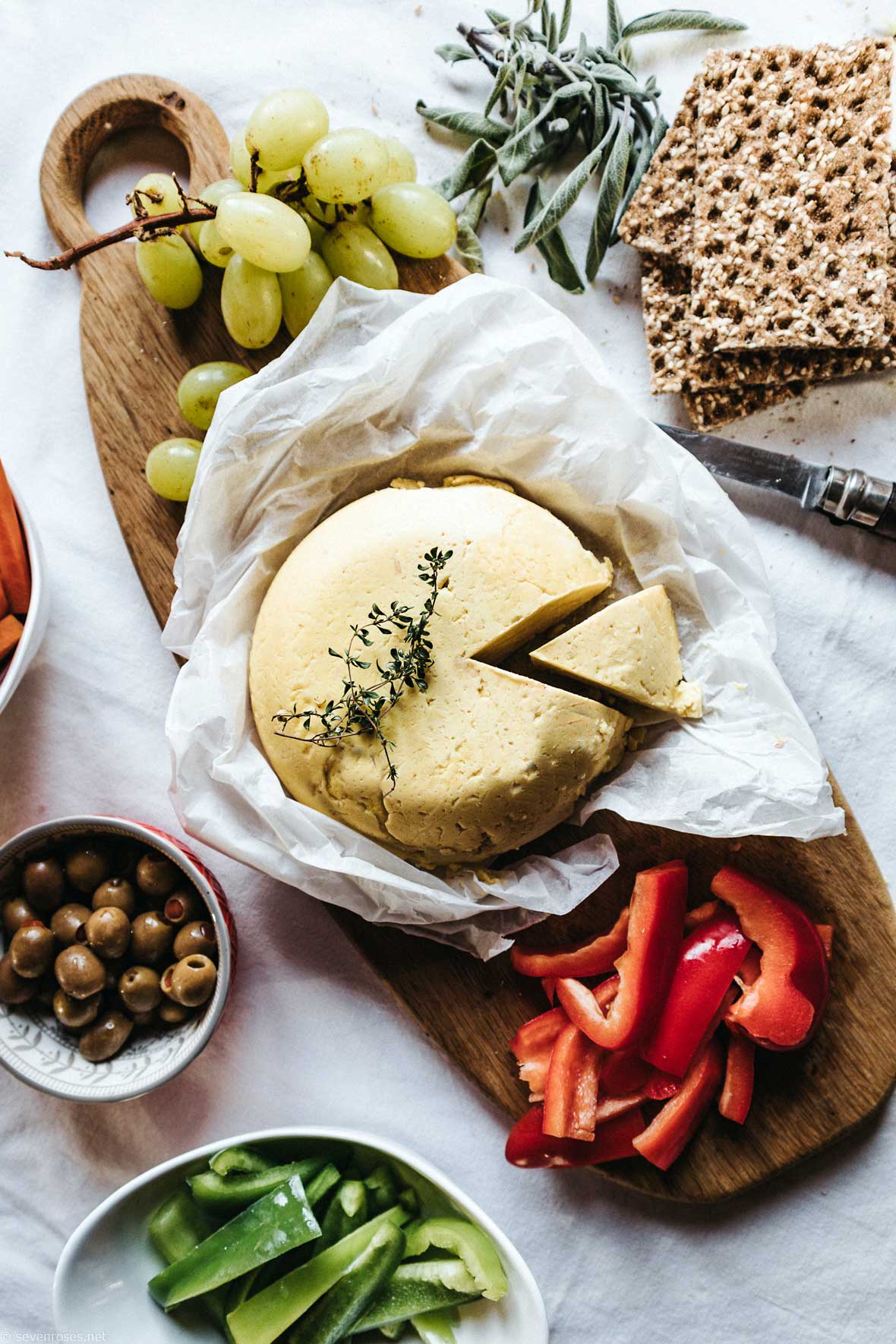 24. How to make Caciotta Vegan cheese with chickpea flour – sliceable, delicious, nut-free & low-fat by yours truly at Seven Roses – An easy yet delicious Caciotta-style Vegan cheese that is firm and sliceable, perfect for a Vegan cheese board! Nut-free, gluten-free and low-fat.
25. Vegan Biscuits and Gravy by Marsha at Food Love – Flaky, buttery vegan biscuits with gravy will have you not even missing the dairy. This 100% plant-based Southern treat is super delicious and filling.
26. Sun-dried Tomato and Basil White Bean Dip by Natasha at Salt & Lavender – This sun-dried tomato and basil white bean dip is silky, healthy, and full of flavor. It's ready in under 10 minutes for the perfect appetizer or snack!
❥ Most popular Vegan recipes of 2020: starters & entrées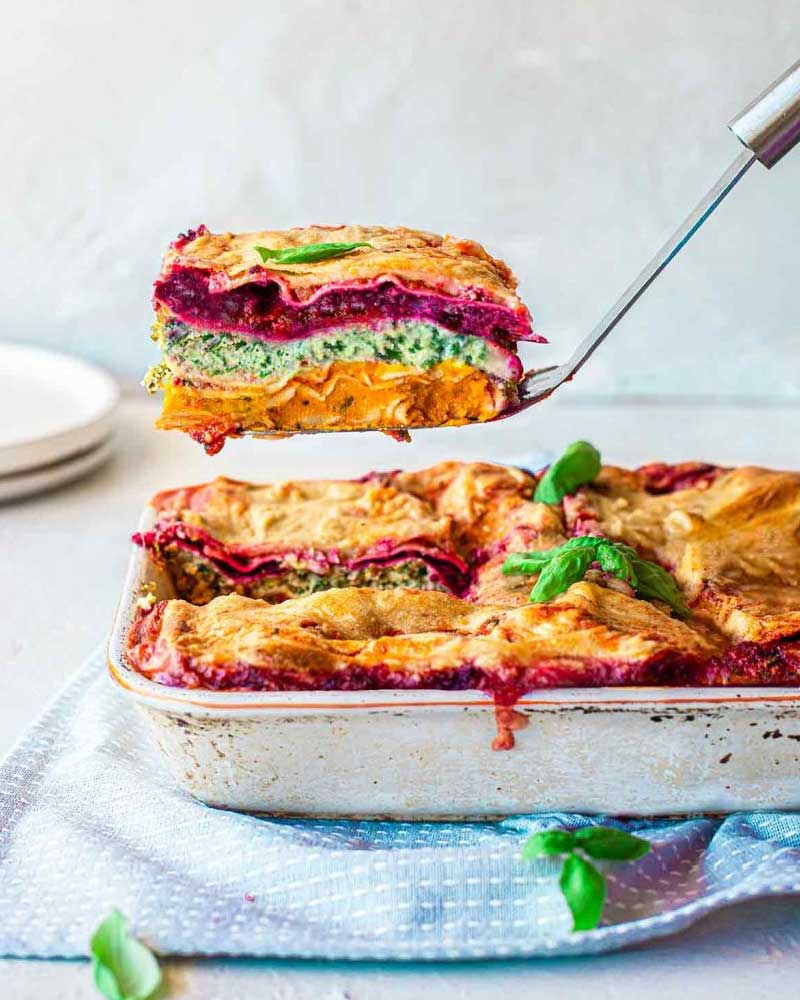 27. Vegan Rainbow Lasagna by Anthea at Rainbow Nourishments – Veggie-packed vegan rainbow lasagna! Vegan comfort food which happens to be wholesome and healthy. The colours makes it the perfect dinner centrepiece too!
28. Buffalo Soy Curls Salad by Mary Ellen at VNutrition – This Buffalo Soy Curls Salad adds a kick to mealtimes. It's delicious, easy to make, and filled with plant-based goodness! The soy curls, which can be air fried, pan-fried or baked, are tossed in a simple buffalo sauce.
29. Vegan Chicken Cutlets (No Seitan!) by Jenn at Veggieinspired.com – Crispy Vegan Chicken Cutlets that taste just like the real thing! Pair them with a carb and a veggie for a hearty "meat and potatoes" type dinner. Easy to make and can easily be gluten free
30. Creamy Vegan Chickpea Pasta by Sarah at Sarah's Vegan Guide – This creamy vegan chickpea pasta only takes 15 minutes to make. It's perfect for when you want a healthy, satisfying meal without much effort.
31. Caribbean vegan plantain curry by Charla at THAT GIRL COOKS HEALTHY – This Caribbean vegan plantain curry is filling, delicious and made in one pot. It's packed with sweet potatoes, spinach, kidney beans and fragrant spices. An overall award winning dinner that is great for bulk cooking or weeknights for the family
32. Eggplant Meatballs with Zucchini Noodles by Sarah at My Darling Vegan – You're going to love these wholesome and flavor-packed vegan eggplant meatballs baked to perfection and served with homemade marinara and zucchini noodles. It's a delicious and low-carb vegan meal the whole family will love.
33. Best Vegan Spinach Mushroom Quiche by Connie at The Carrot Underground – This delicious & easy vegan quiche recipe is as good as it gets! Baked in a flaky homemade crust, filled with vegan cheeses, fresh spinach, mushrooms and without tofu. It's simply divine!
34. Air fryer stuffed peppers with veggie sausage & rice by Cadry at Cady's Kitchen – Air fryer stuffed peppers are a hearty & cozy dinner entrée. They are filled with veggie sausage, marinara, rice, onions, garlic, and Italian spices.
35. Vegan Cranberry Quinoa Salad by Anne at Fannetastic Food – This vegan quinoa salad is delicious, refreshing, and healthy! The cranberries give it a little sweet & tangy flavor, while the pecans give it a bit of crunch.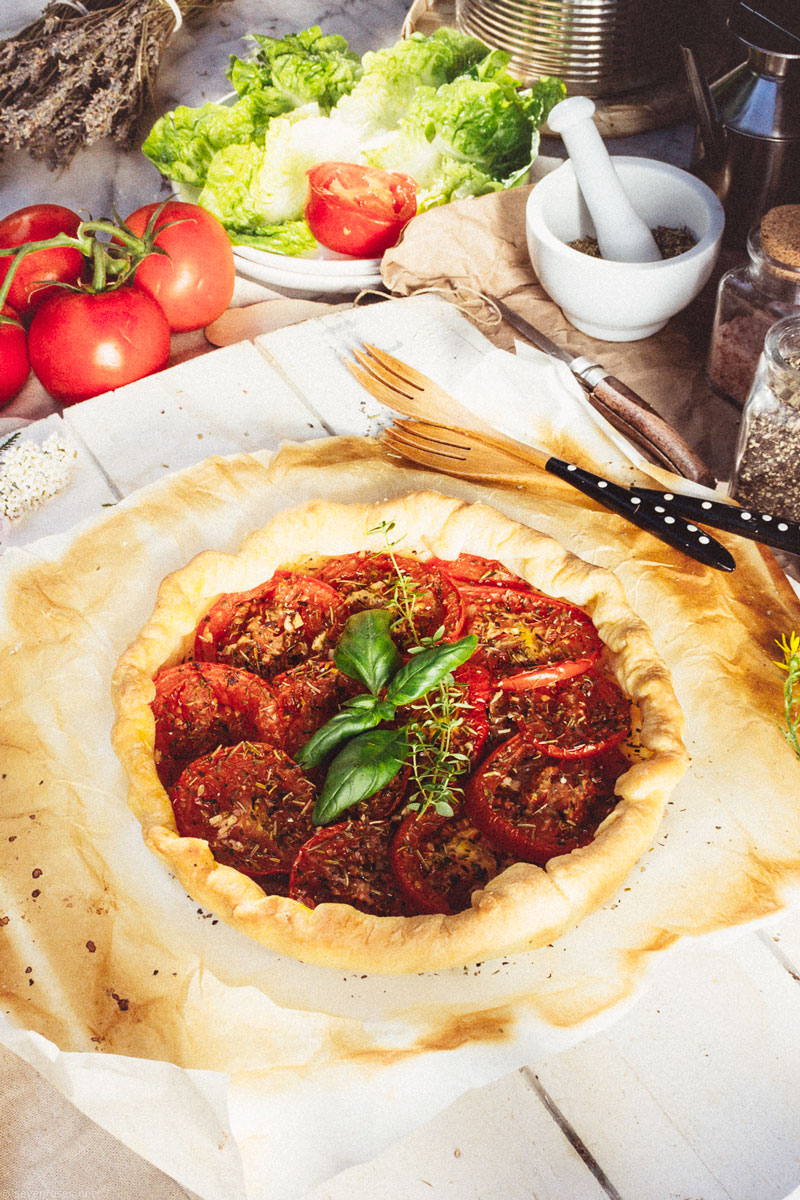 36. French rustic tomato tart with puff pastry by yours, truly at Seven Roses – Juicy tomatoes, fresh summer herbs and tangy delicious mustard packed in puff pastry: this French rustic tomato tart is the ultimate "Summer in a bite"
37. Vegan Sushi by Teresa at MOMS WHO SAVE – This vegan sushi is fun to serve when you have guests. Your friends and family will be so impressed!
❥ Most popular Vegan recipes of 2020: main dishes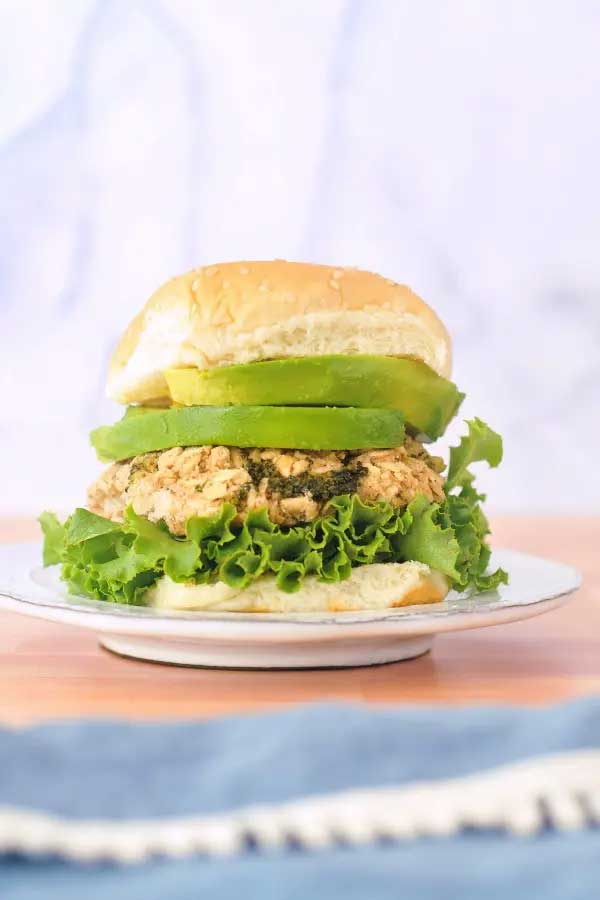 38. White Bean Veggie Burgers by Kristina at SpaBettie – (pictured above) this gluten free vegan veggie burger recipe is quick and easy, and packed with protein and flavor. add to your meal prep for fast lunches or dinners!
39. Vegan Crunchwrap Supreme by Candice at The Edgy Veg – This easy vegan crunchwrap supreme is a vegan Taco Bell copycat recipe that uses 9 simlpe ingredients and can be made in 25 mins. Perfect for vegan taco night 
40. Ultimate Vegan Chili by Melissa at Vegan Huggs – Thick, hearty, and meaty! It's loaded with veggies, beans, warm spices, and savory meat crumbles. It'll keep you cozy and satisfied during those chilly days, too!
41. Miso roasted broccoli by Veronika at The Healthful Ideas – Delicious, easy to make side or main served over rice. Super simple and currently the most popular recipe on her blog!
42. Vegan Chick-fil-A style Nuggets with Vegan Honey Mustard Sauce by Julianne at No Sweat Vegan – These vegan Chick-fil-A style nuggets combine agave sweetness and briny pickle juice for a unique yet familiar flavor. Plus everything is oil-free! Perfect for dipping in a vegan honey mustard dipping sauce.
43. Vegan tofu tacos with fajita vegetables by Alina at Vegan Runner Eats – Take your Taco Tuesdays to the next level with these delicious and easy vegan tofu tacos! Tofu strips are tossed in spicy chipotle-infused marinade, and cooked to crispy perfection with fajita peppers and onions.
44. Sweet & Spicy Garlic Noodles by Verna at THE CHEEKY CHICKPEA – Sweet & Spicy Garlic Noodles are quick and easy, ready in 15 minutes. They're vegan and super tasty. The asian garlic sauce has only 5 ingredients! It's the best quick noodle bowl.
45. Vegan Tuna Casserole by Robin at Vgan Dollhouse – This vegan tuna casserole is a healthier version of the casserole my mom used to make when I was little.
46. Crunchy BBQ Chickpea Salad Sandwich by Cindy at Veggie Fun Kitchen – This crunchy BBQ chickpea salad sandwich is delicious and easy to make with easy to find ingredients. It's a flavorful crowd pleaser!
47. Kung Pao Tofu by Prajakta at Profusion Curry –  Restaurant Style Kung Pao Tofu is very easy to make at home. I am confident this Vegan Kung Pao Tofu recipe will be one of the best Chinese food you have ever made.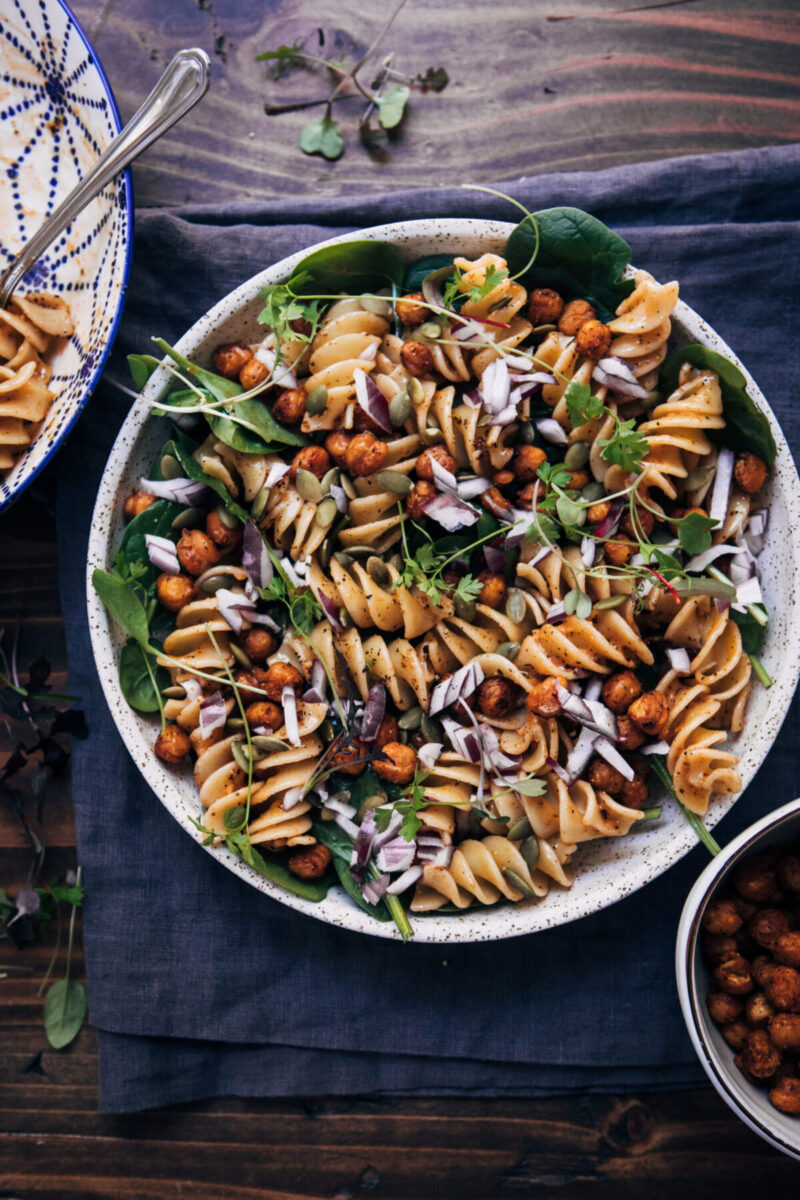 48. The Well and Full Bowl by Sarah at Well and Full – (pictured above) My signature Well and Full Bowl recipe was the top 2020 post on my website! It's my favorite meal to make, with greens, pasta, spicy chickpeas, and veggies. Best of all, it's completely customizable to your preference!
49. All Vegetables Shephard's Pie by Gabriela at Conflicted Vegan – 4 pound Shepherds Pie using whole food plant based and vegan ingredients.
50. Chipotle Brown Rice Bake by Jackie at Vegan Yack Attack – Sometimes a dump-and-bake casserole is just the thing you need! And this Chipotle Brown Rice Bake is exactly that. There's no need to pre-cook rice or sauté separately, just use pantry and freezer-friendly ingredients to make this dish!
51. Mediterranean lentil veggie wraps by Allison at Up Beet Kitchen – These satisfying Mediterranean wraps are loaded with marinated lentils, roasted vegetables, hummus, and lemon tahini sauce
52. Vegan Dahl by Sarah at Veggie Vagabonds – When you're in the mood for a warming bowl of goodness this super creamy and delicious vegan dahl is just the ticket. Crammed with protein and easy to whip up makes this recipe the ideal mid-week dinner and is always a resounding success.
53. Pearl Couscous – Lebanese Mograbieh by Janelle at Plant Based Folk – A traditional Lebanese moghrabieh (pearl couscous) recipe that's aromatic, full flavoured and hearty.
54. Teriyaki Bowls with Tofu by Joann   – This delicious and nutritious vegan teriyaki bowl recipe with tofu is made with a combination of brown rice, edamame, carrots, green onions and other healthful goodies.
55. Vegan Philly Cheesesteak by Liz at Zardyplants – This easy Vegan Philly Cheesesteak recipe is ridiculously delicious and makes a fun lunch or dinner to share — or not! Packed with melty, gooey Vegan cheese, a realistic but healthy homemade meat substitute, and some yummy veggies, this is a truly satisfying seitan sandwich recipe.
56. Soul-satisfying, easy Vegan chili made with ingredients you already have in your pantry by yours, truly at Seven Roses – Craving a hearty dish? Try this 20-minute easy Vegan chili recipe made with pantry staples, and with a secret ingredient for added body and richness
57. Lentil Meatballs Recipe by Ligia at The Daring Kitchen – With protein-rich green lentils and flavorful spices, these lentil meatballs will pair perfectly with any of your favorite Italian pasta recipes
58. Butternut & Lentil Ragu by Robyn  at MRS JONES KITCHEN – This cosy and warming green lentil ragu with sweet butternut squash is perfect for cold winter evenings. It can be made ahead and frozen, making it a great option for those busy weeknights!
❥ Most popular Vegan recipes of 2020: soups & stews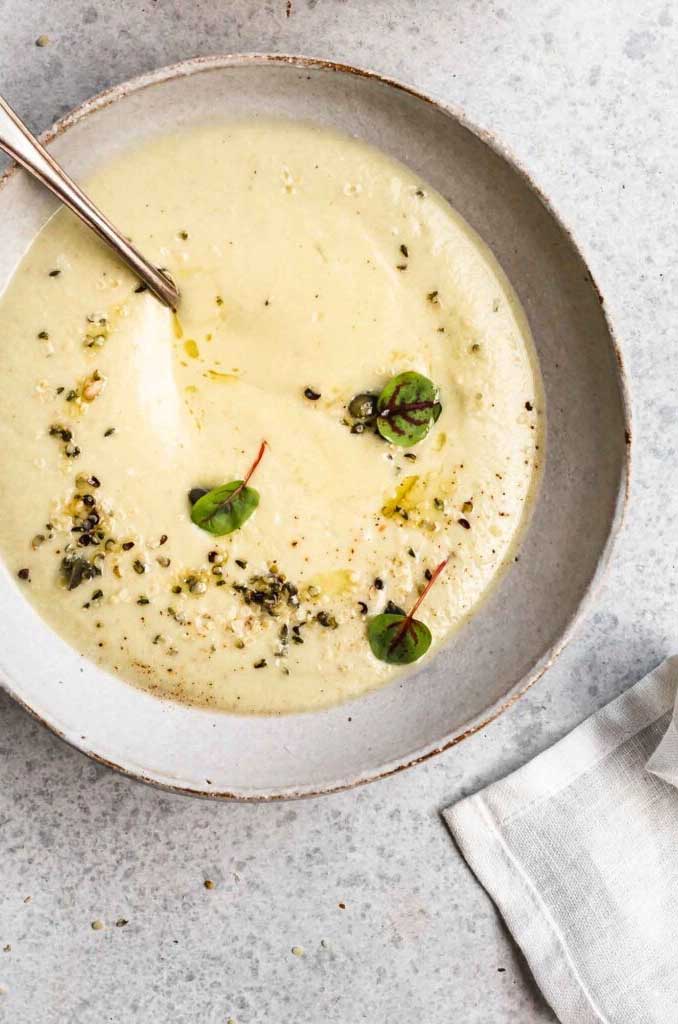 59. 3-Ingredient Vegan Zucchini Soup by Amanda at My Goodness Kitchen – (pictured above) If, like me, you need an arsenal of easy and super quick family-friendly recipes to get through the week, this recipe is for you. This creamy zucchini soup has only 3-ingredients and is ready in under 30-minutes. Boom.
60. Dairy-Free Condensed Cream of Mushroom Soup (Campbell's Copycat!) by Alisa at Go Dairy Free – This dairy-free condensed cream of mushroom soup recipe is fast, easy, cheap, uses everyday pantry ingredients, and is spot on for Campbell's. It works like a dream in vegan recipes
61. Sopa de fideo- Mexican Noodle Soup by Soniya at THE BELLY RULES THE MIND – Sopa de fideo / Mexican Noodle soup is a filling and savory soup with a robust flavor that you and your family will enjoy. It cooks up in minutes, making it an easy choice for weeknight dinners or as a quick make ahead meal on a Sunday afternoon. You will adore this as a delicious dinner or as a quick lunch on those busy week days
62. Creamy Vegan Vegetable Lasagna Soup by Stacey at Stacey Homemaker – This insanely delicious vegan lasagna soup recipe is packed with vegetables, beans, tender lasagna noodles, and a delicious sunflower cream broth! It's ready to eat in 1 hour and it's gluten-free and oil-free.
63. Beef Stew by Steven at The Nut-Free Vegan – This veganized version of a comfort food classic is hearty, easy to make and totally delicious. You'll never miss the meat!
64. Vegan Serbian White Bean Soup (Pasulj) by Jasmin at Ve Eat Cook Bake – This cozy plant based white bean soup is inspired by the traditional serbian bean soup. It is made with whole food plant based ingredients and makes a great vegan dinner.
65. Vegan Mushroom Wild Rice Soup by Megan at ShortGirlTallOrder – This vegan wild rice mushroom soup is ridiculously creamy & dairy free. Plus it can all be made in one pot!
66. Vegan Thai coconut soup by Maggie at Alternative Dish – Vegan Thai coconut soup is a healthy and flavorful dish that is a perfect weeknight dinner. This Thai coconut soup is oil free, gluten free and ready in 20 minutes, to get dinner on the table fast!
67. Vegan Green Detox Soup by Julie at COOKED BY JULIE – This Vegan Green Detox soup is not only delicious but a great way to get rid of those extra holiday pounds. It can be made ahead and stored or enjoyed when ready!
68. The Ultimate Vegan Zuppa Toscana by Alice at Skinny Spatula – You won't miss the meat in this vegan Zuppa Toscana that gives the real thing a run for its money. And with the help of the Instant Pot, it can be ready in under an hour!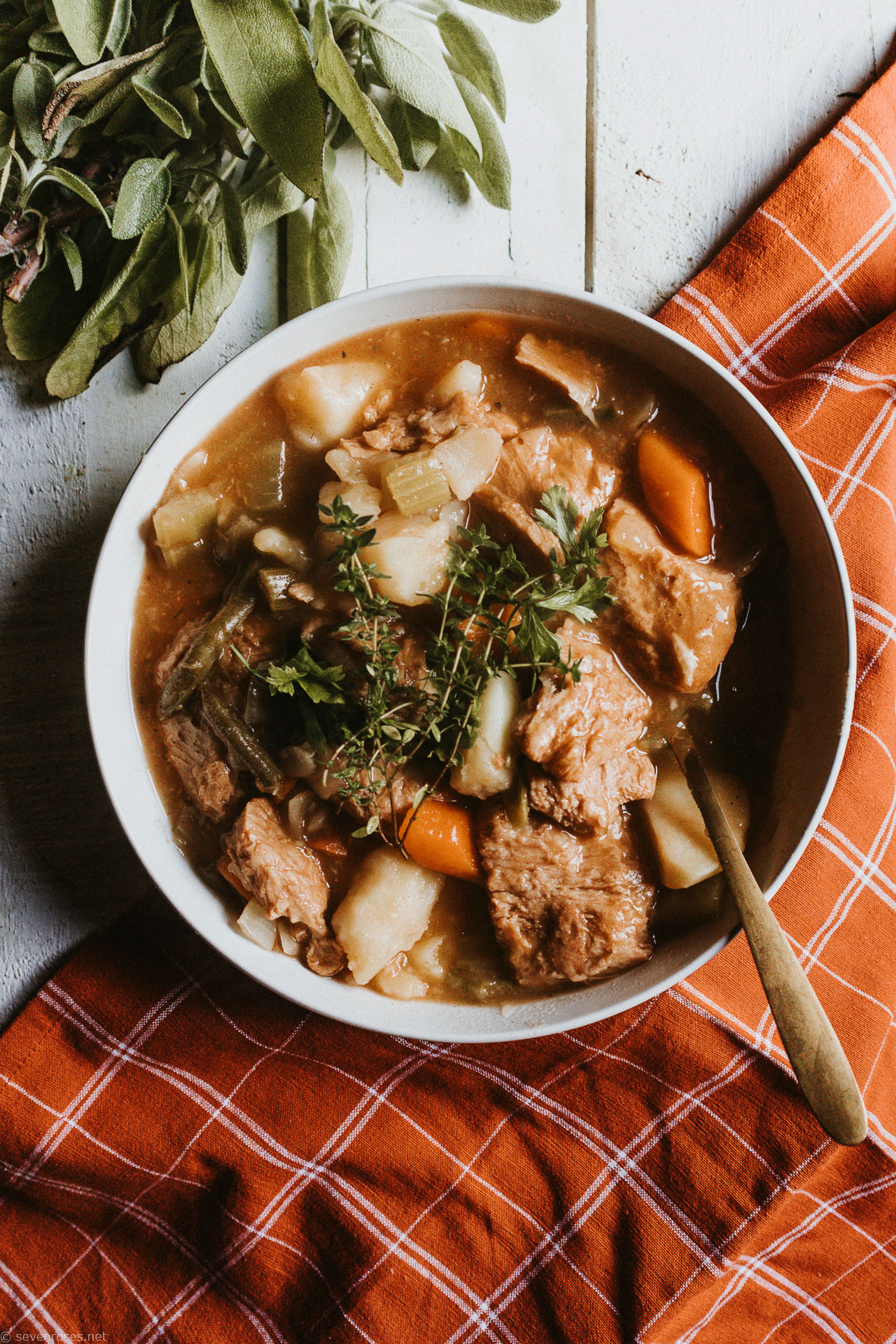 69. Hearty Vegan stew – easy & delicious cold weather comfort food for the Starch Solution by yours, truly at Seven Roses – This hearty Vegan Stew recipe is perfect for the cold weather. Make it on the stove top or in a slow cooker for chilly nights: it's comfort food heaven! It's also ideal for the Starch Solution.
70. Hearty Gluten-Free Vegetable Stew by Sharon at The Helpful GF – This hearty recipe for Vegetable Stew is so savory and delicious! It's simple to make and perfect for chilly weather.
❥ Most popular Vegan recipes of 2020: desserts & snacks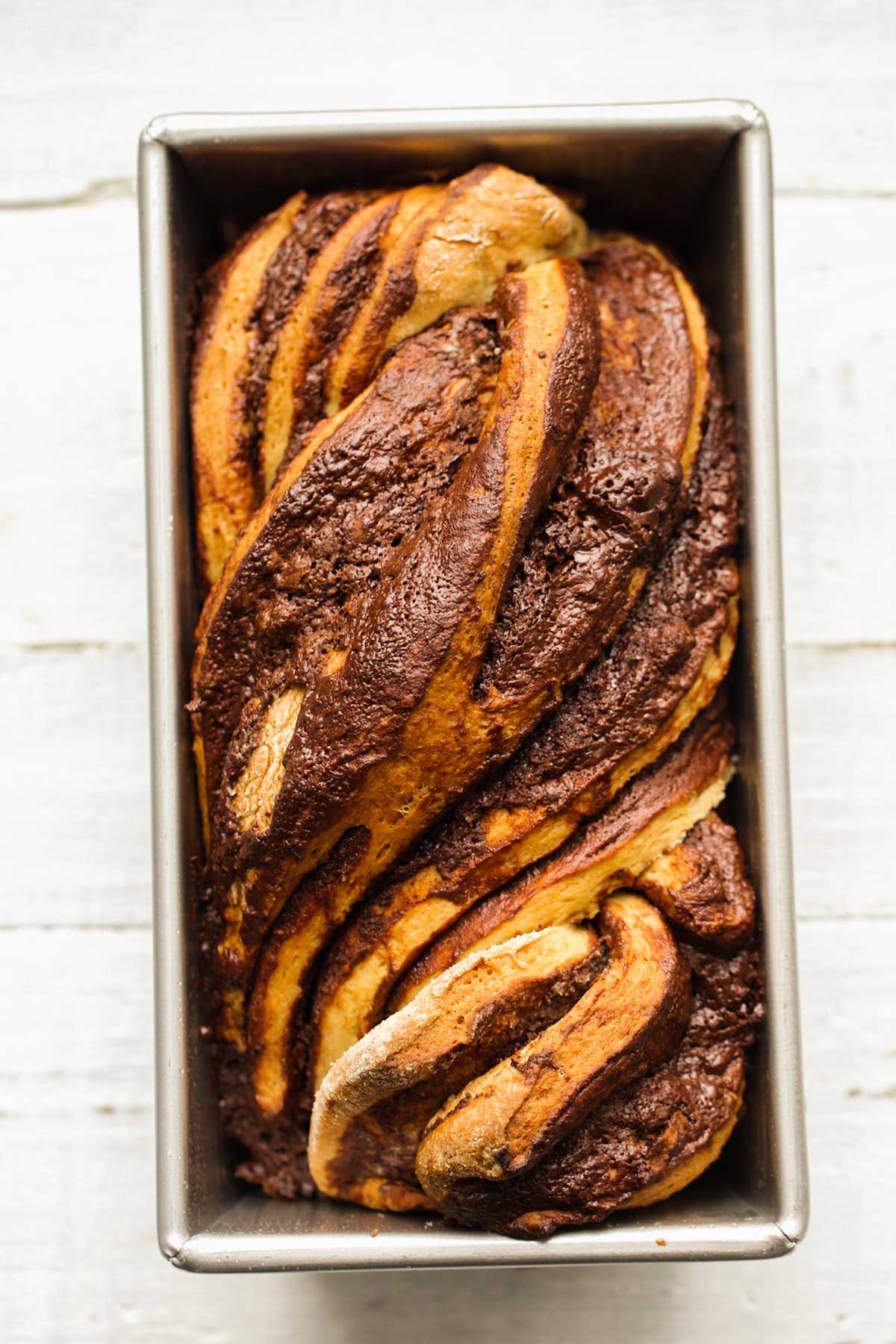 71. Vegan Babka by Kathy at HEALTHY HAPPY LIFE – What's better, cinnamon or chocolate when it comes to Babka? (Ask Seinfeld!) Well everyone loved this gorgeous treat this year. It's so fun to make and easier than you think. Total showstopper to serve.
72. Vegan Snickers Bars by Rhian at Rhian's recipes – These Vegan Snickers Bars are just as delicious as the real thing: chewy nougat, gooey caramel and crunchy peanuts coated in silky chocolate! They're rich and indulgent and perfectly salty-sweet!
73. The Best Homemade Vegan Brownies by Claire at Eat With Clarity – Seriously, these are the BEST vegan brownies. They're easy to make, perfectly fudgy, with a few key ingredients and techniques that yield a gorgeous shiny, crackly crust.
74. Gluten-Free Vegan Pumpkin Pie by Rebecca at Strength and Sunshine – Hands down, the BEST Gluten-Free Vegan Pumpkin Pie recipe! This easy from-scratch recipe is allergy-free, healthy, and delicious! Smooth and creamy pumpkin filling and a flaky buttery crust, topped with dairy-free whipped cream! A slice of this classic homemade pie is just what you need for a dessert that will wow everyone!
75. Vegan Blueberry Muffins by Tajda  at My Vegan Minimalist – This vegan blueberry muffin recipe makes delicious golden and fluffy muffins with a crunchy oat topping. It's super satisfying and most importantly – incredibly easy!
76. Seriously Decadent Snickers Cake by Nic at When Sweet Becomes Healthy – A seriously decadent no-bake Snickers cake that is rich, creamy featuring layers of white cream, soft chocolate and peanut butter!
77. Vegan Peppermint Hot Chocolate Bombs by Jenna at Ohm Eats – Hot Chocolate Bombs have taken over Tik Tok, for a good reason! Use vegan sweets and a basic mold to make this fun and festive drink!
78. Raw Vegan Chocolate Vanilla Ice Cream Cake (No Churn) by Jeneil at Sprouting Zen – A refreshingly satisfying raw vegan chocolate vanilla ice cream cake that doesn't require an ice cream machine maker! It's the perfect frozen treat for hot summer days. Vegan, Gluten-Free, Refined oil-free, Refined sugar-free, and Paleo-friendly.
79. Chocolate Chip Banana Bread by Dassana at Veg Recipes of India – A Chocolate Chip Banana Bread that is moist with a soft crumb with gooey chocolate chips is a delight to have. And you will love this recipe which exactly delivers that.
80. Vegan Peanut Butter Fudge by Erin at Texan Erin – This vegan peanut butter fudge calls for just four ingredients and only takes a few minutes to make. It's almost caramel-like!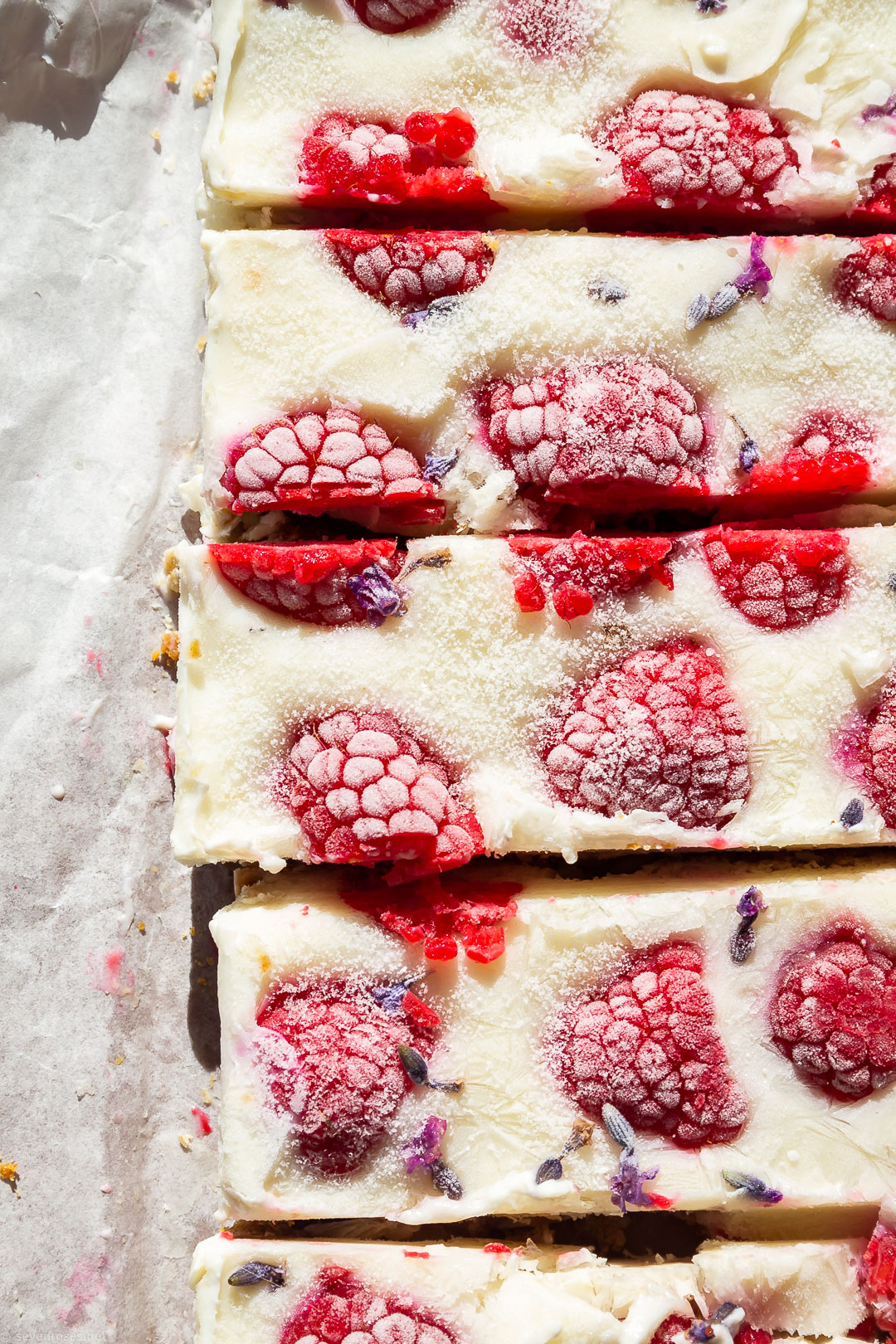 81. Healthy Vegan frozen yogurt & raspberries bars by yours, truly at Seven Roses – If you're looking for a cold treat to beat the heat this summer, make these healthy Vegan frozen yogurt bars with your favorite fresh berries.
82. Vegan Gingerbread Recipe by Nikki at Tikkido – Bake up a vegan gingerbread house with this delicious vegan gingerbread recipe.  Nikki based this eggless gingerbread recipe on the amazing gingerbread house recipe her family has been using for decades, and for baking thousands of gingerbread houses.
83. Coconut Pudding by Geetha at Flavours Treat – Rich, creamy and luscious Coconut Milk Pudding is super simple to make in one pan with minimal ingredients and whips up quickly. Perfect to serve as a dessert or snack.
84. 4-Ingredient Vegan Chocolate Strawberry Ice Cream by Cassie at Cass Clay Cooking – There is reason for the many 5 star ratings on this recipe. Easy 4 ingredient vegan ice cream that is naturally sweetened and so delicious, kid approved and 2 servings of fruit!
85. Apricot Coconut Bliss Balls by Alex at It's Not Complicated Recipes  – These gorgeous Apricot Coconut Bliss Balls are simple to prepare and utterly delicious. They are made with simple ingredients and come together quickly for a healthy snack!
86. Almond Flour and Peanut Butter Cookies by Sylvie at A Baking Journey – These Almond Flour and Peanut Butter Cookies make absolutely delicious treats that are surprisingly Vegan, Gluten Free, Refined Sugar Free and made with No Eggs. These melt-in-your-mouth flourless peanut butter cookies make the best healthy snack the whole family will love!
87. Vegan Beetroot and Sweet Cherry Chia Pudding by Aarika Just Beet It – Vegan Beetroot and Sweet Cherry Chia Pudding is vibrantly scrumptious and rich in Omega-3 Fatty Acids and antioxidants. This beautiful pink pudding is perfect for a snack, breakfast, or healthy dessert!
88. Gluten-free almond flour shortbread cookies by Carine at Conscious Plant Based Kitchen – gluten-free almond flour shortbread cookies are the easiest, healthy vegan shortbread cookie recipe. They have the best tender, melting texture and slightly crisp when you bite into them.
89. Chocolate Almond Butter Protein Balls by Amy at Amy Gorin Nutrition – This was by far my most popular recipe this year and one major reason is it's so easy to make as well as delicious and satisfying!
90. Vegan Cheesecake with Berry Sauce by Kate at Veggie Desserts – You're going to LOVE this easy and tasty Vegan Cheesecake. The creamy no-bake vanilla dairy-free cheesecake is smooth, rich and delicious.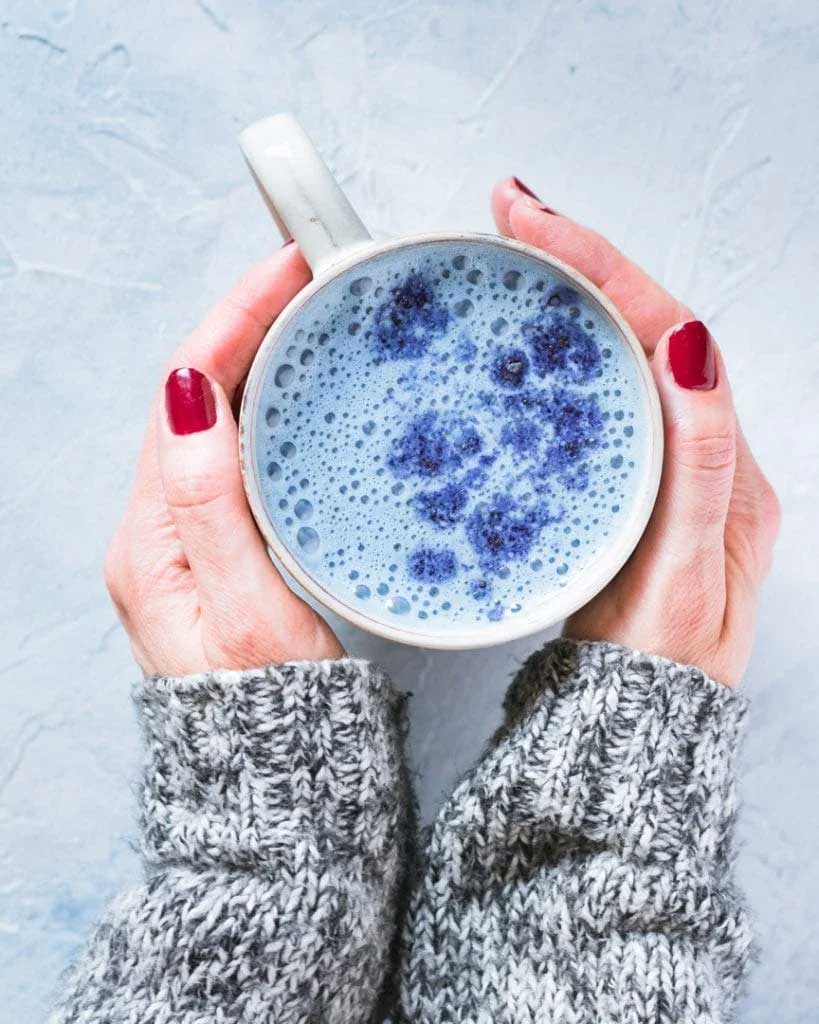 91. Butterfly Pea Flower Latte by Emily at Resplendent kitchen – Cozy up with this butterfly pea flower latte to relax before bed, or anytime you are in the mood for relaxation. This pretty blue caffeine-free beverage gets its creaminess from plant-based milk.
❥ Most popular Vegan recipes of 2020: Instant Pot recipes

92. Instant Pot Coconut Chickpea Curry by Meeta at PIPING POT CURRY –  a creamy vegan curry, perfect for those busy weekdays. Made with staple pantry ingredients, this one-pot meal with pot-in-pot brown rice will make up for a perfect wholesome meal.
93. Instant Pot Garlic Rice by Uma at Mrishtanna – Garlic rice is one of the easiest rice based recipes you can prepare! Enjoy vegan, gluten free Instant Pot Garlic rice.
94. Vegan Street Tacos by Ali at CHAMPAGNE AND COFFEE STAINS – Instant pot vegan street tacos are a quick and easy week night dinner packed with flavor!
95. Instant Pot Lentil Curry at Recipe This – Instant Pot Lentil Curry. How to cook curried green lentils in the instant pot pressure cooker. Loaded with vegetables, tomatoes, green lentils, and spices, this is a fantastic healthy vegan detox curry for lazy weeknights.
96. Instant pot Creamy Potato Coconut Stew by Lisa at Seven Roses – Creamy, hearty, easy — what's not to love? This oil-free, gluten-free Instant pot Creamy Potato Coconut Stew is sure to become your new go-to family dinner.
❥ Most popular Vegan recipes of 2020: Sauces & dressing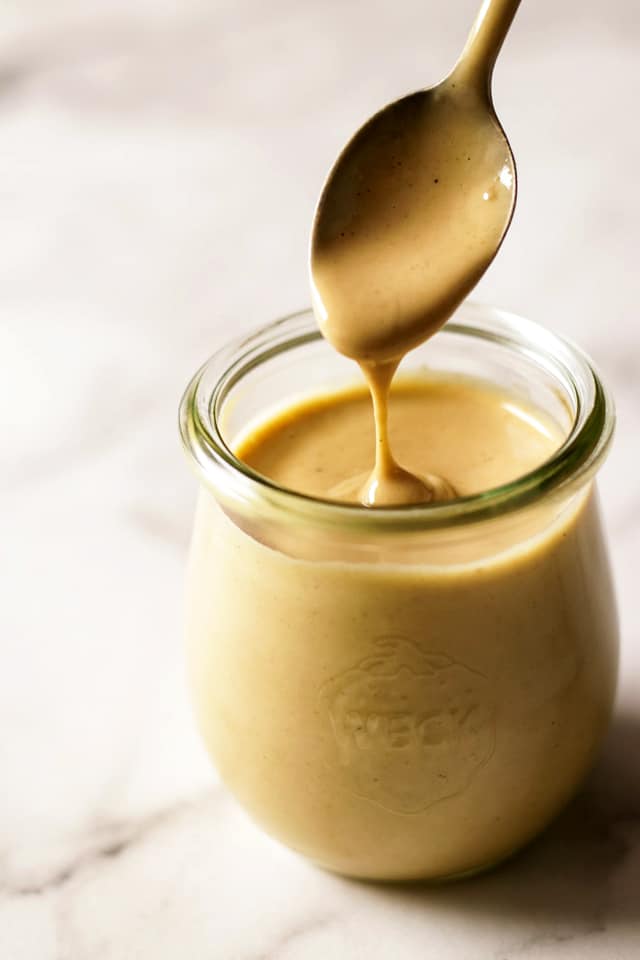 97. Creamy Vegan Buddha Bowl Dressing by Elena at Happy Kitchen.Rocks – This vegan tahini dressing is the sauce you've been waiting for to drizzle over your vegan bowl to make it even more delicious. You can also use it on falafel, salads, or anything else you want a delightfully sweet and tart creamy vegan dressing for; this Buddha bowl dressing will make any plate more delicious.
98. Mom's Pasta Sauce Recipe by John at Rescue Dog Kitchen – My Italian mom let me use her famous pasta sauce recipe for the blog and it went viral over night getting over 40,000 in the first weekend 
 this recipe is simple and easy and doesn't require hours slaving over a stove!
99. No Nuts! Vegan Queso Dip by Emese at My Pure Plants – This nut-free and veggie-based Vegan Queso Dip is true contender to any Vegan cheese sauce. It is creamy, spicy and delicious with perfect cheezy texture.
100. 6 ingredient Vegan White Queso by Jessica at PlantBased Jess – This Vegan White Queso is so cheesy and creamy, you won't believe it's made with potatoes. The ingredients are very simple and this dip comes together within 20 minutes. It's a perfect cheesy topping for Mexican dishes or an evening healthy dip for tortilla chips. Vegan, easy to make and so tasty!

And it's a wrap! I bet by now you're feeling inspired to add more Vegan, plant-based, nutritious and delicious meals to your weekly menu for the coming year. Which recipe will you try first? Let me know in the comments.
A big thank you to all the bloggers that submitted their amazing recipes.
I hope you all enjoyed this post, and if you did, don't forget to pin it and spread the love ♥
I wish you a love-filled day xoxo